The jet lag I thought I didn't have I do have. I woke up several times but the last time, at about 4:45AM, was about as late as I could sleep. I got at least 7 hours, so that was good. I spent some time messing with the janky WiFi (much better at 4:45AM when no one else is on) and reading email. My goal was to get to the JR Rail Pass office before they opened and get on an early train to Sendai. I took a shower, packed up, and went around the corner to the convenience store (a Mini Stop) and picked up a quick breakfast.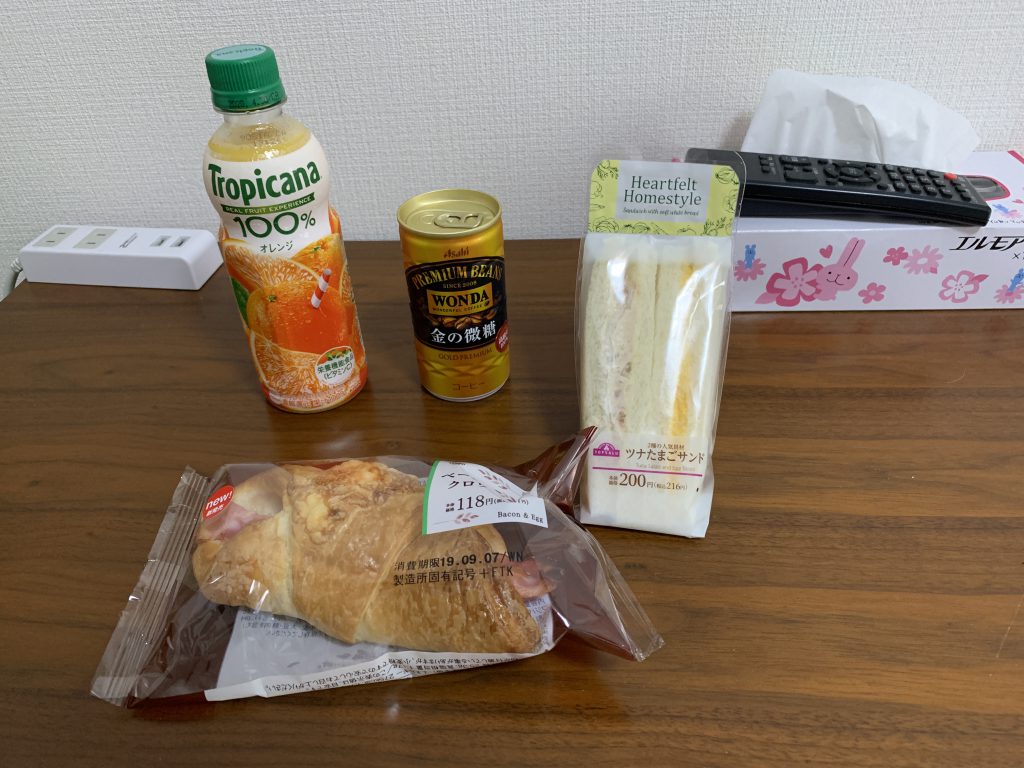 I was the first one in line! I quickly filled out the paperwork so I wouldn't lose my spot and got my Rail Pass before 8:35!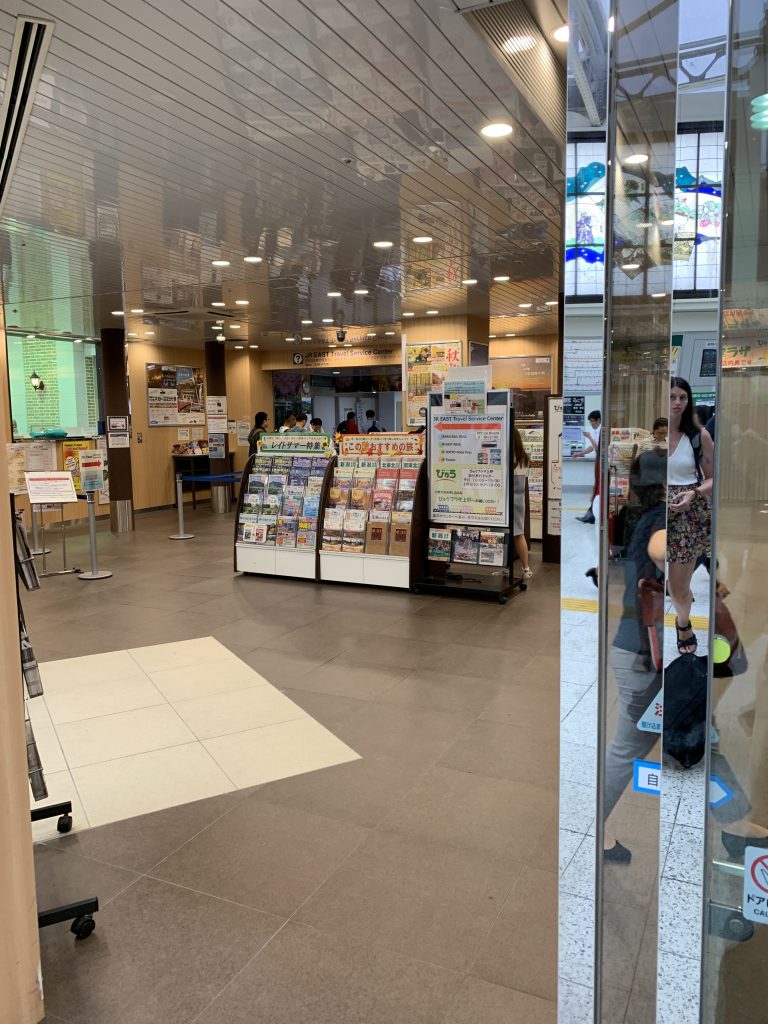 But the next train out was full, and the following train was slow. The first fast train to Sendai wasn't scheduled until 10:10AM so I had time to kill. I bought a newspaper and found a coffee shop inside the train gates. Since I was planning on sitting there for over and hour and a half, I bought a second breakfast, which was as tasty as the first.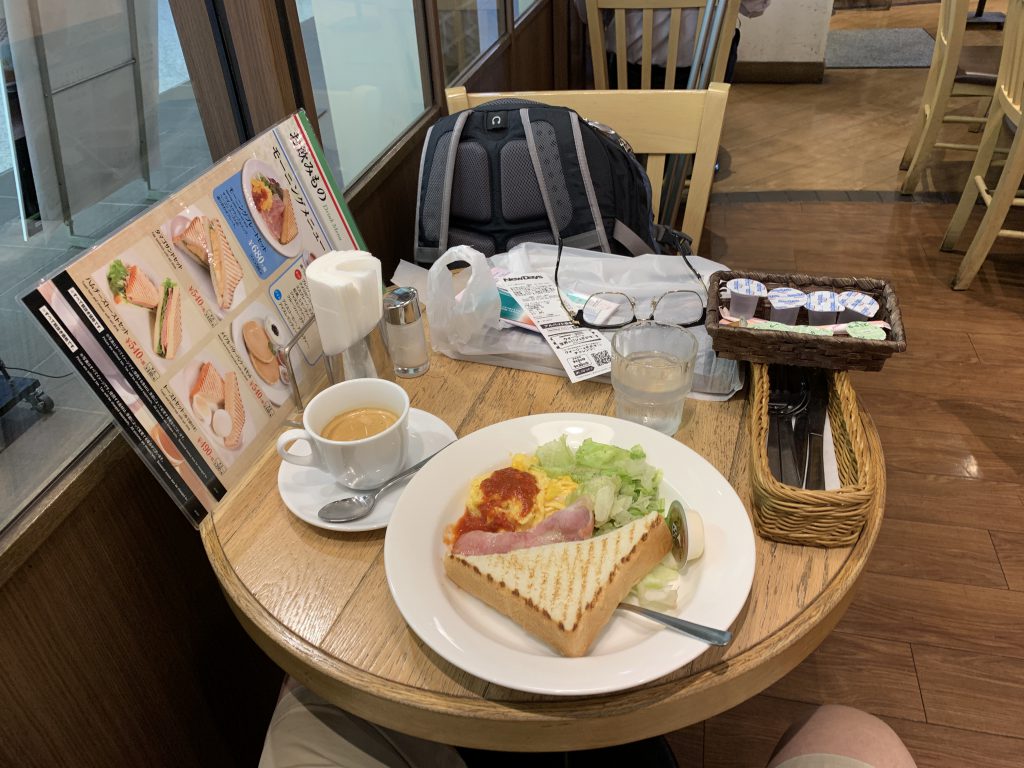 The train ride was uneventful and incredibly fast. There was less janky but still janky Wi Fi on the train, and I ended up using my cell phone as a hot spot, killing the batteries in my laptop and my phone so I could check my email for whatever reason. But I got to Sendai around 11:40AM.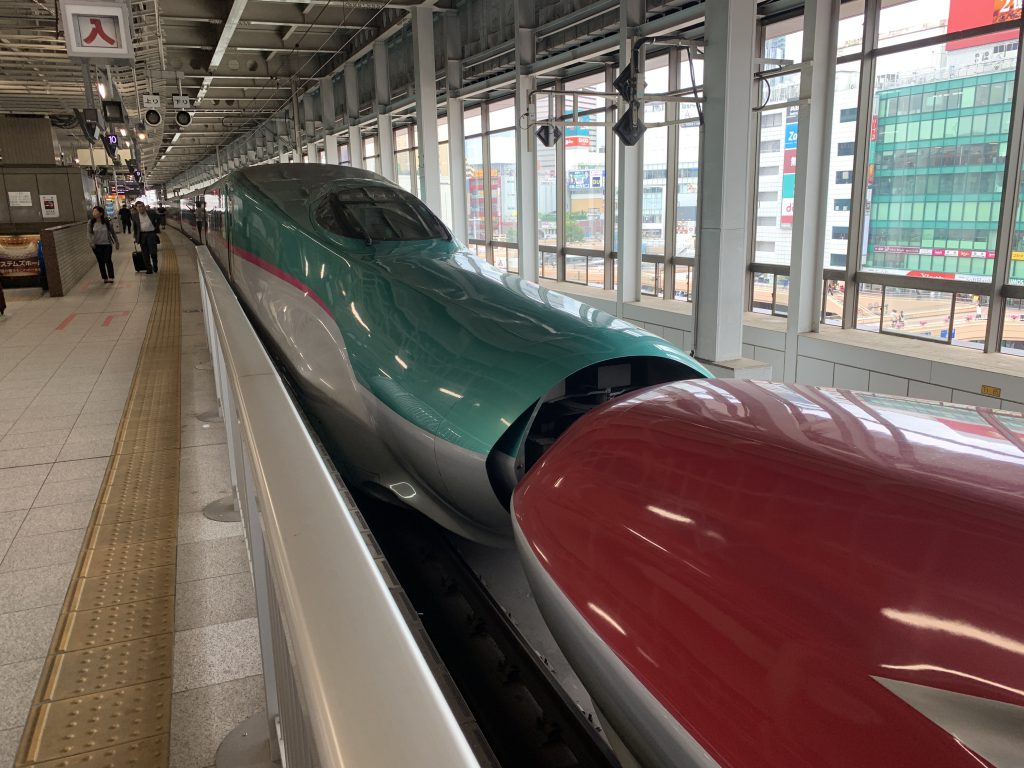 So I dropped off my bags and at noon I was ready to go exploring. I guess there's only three big things to see in town and you can get there with a one-day bus pass. I got to the bus right as they were leaving and I missed all the discounts the bus pass would've given me.
Sendai was a castle town built by a daimyo, Masamune Date. The first stop was a 45-year-old re-creation of his mausoleum, which was bombed to bits during WWII. Like most re-creations, it's not quite as interesting as the real thing.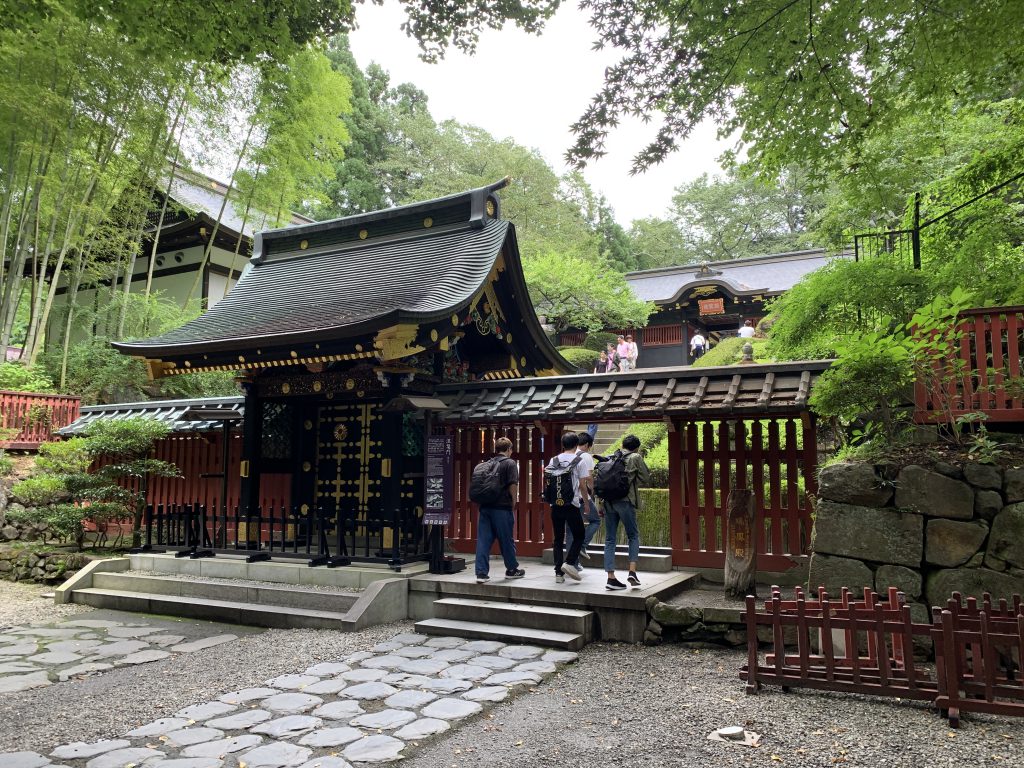 There's a whole lot more I didn't take pictures of because: re-creation.
The second stop is where the castle was, which was also bombed to bits. It's on top of a hill, as was the mausoleum, which meant there's a lot of walking up hills here. There was a great view, but the castle is just a bunch of blocks in the ground where the foundation should've been.

The third stop I made was the shrine that Masamune Date built. I really like shrines, but this was just a shrine and preparations were being made for a festival that won't happen until I leave. I found out the shrine honors the deity of warfare as well. Woof.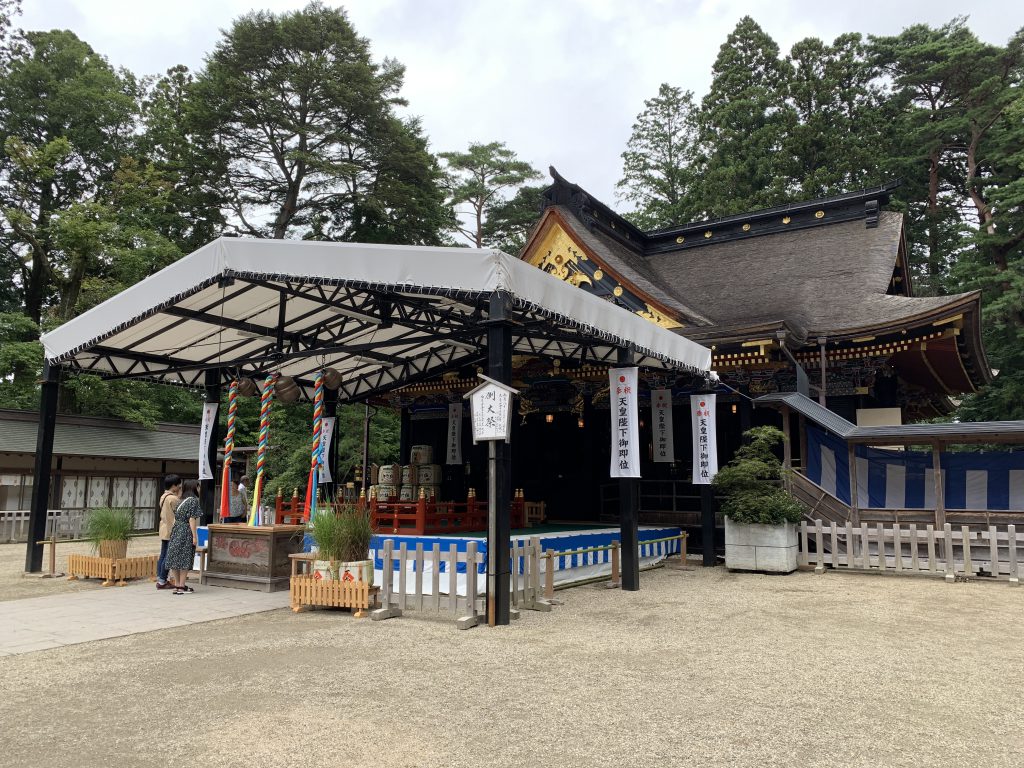 I got back to the hotel and my room is very nice. Now this is what a hotel should be like. There's a big public bath on the second floor and I love soaking in a giant pool of hot water. But I went out to get a Sendai specialty, Maboyakisoba (which was ok at best), and that food plus the lack of sleep and I'm too tired to leave the room again. It's all I can do to finish this post.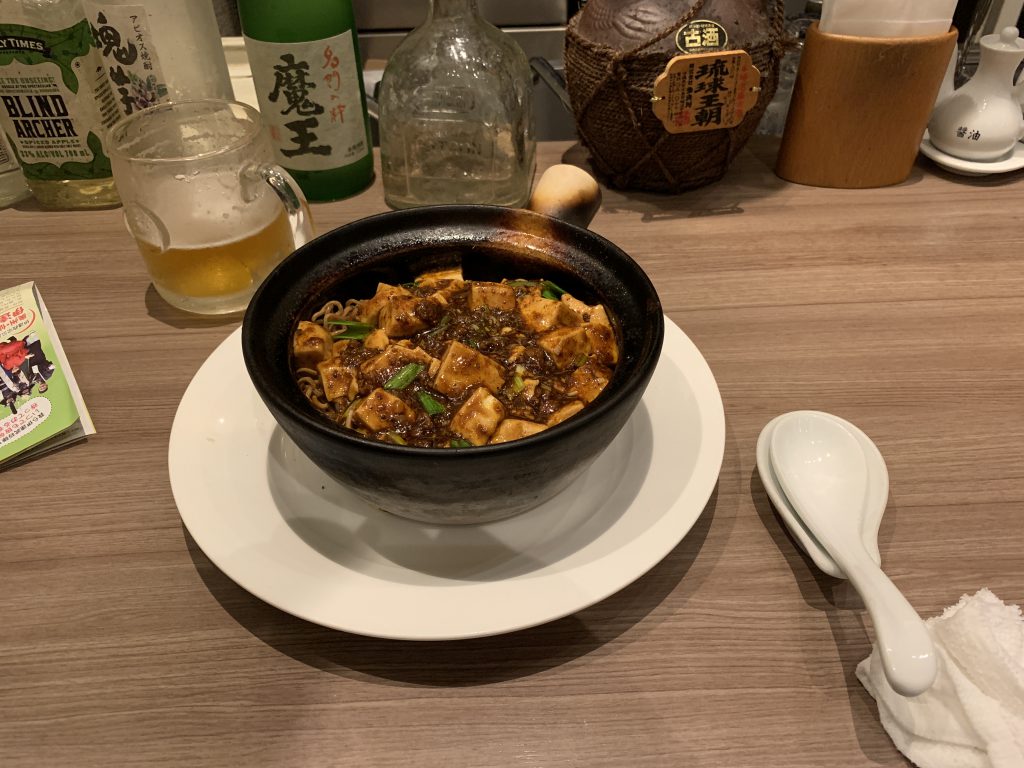 The dessert (and the one small beer) didn't help.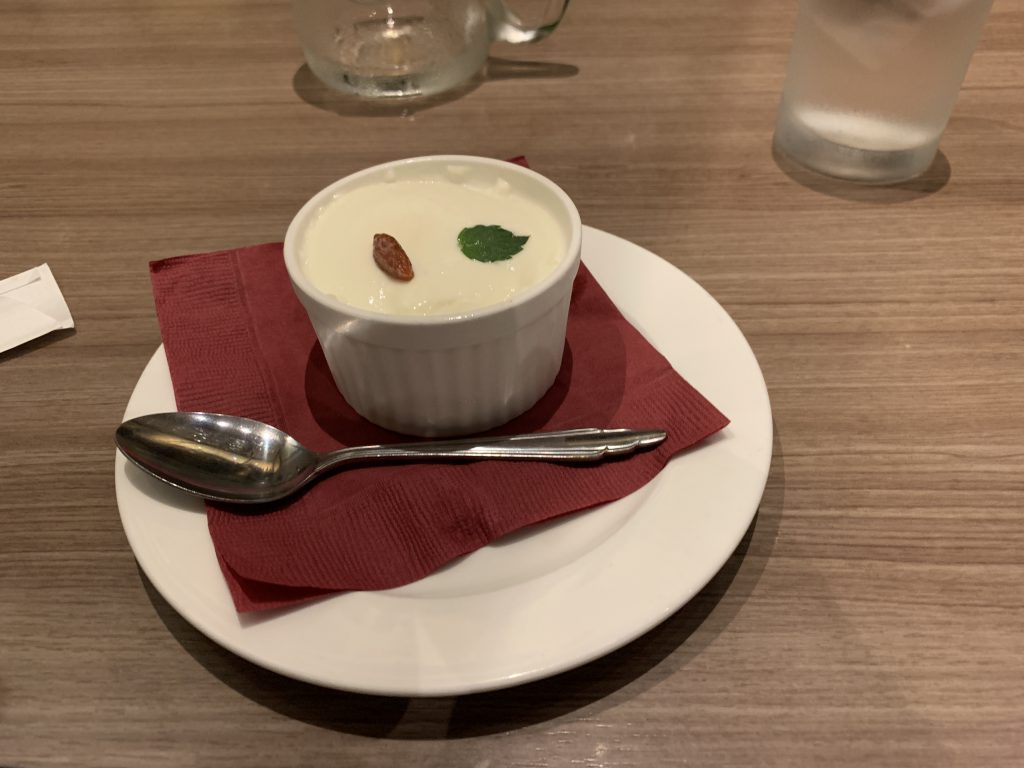 So there you have it. I took a shower in the room instead of hitting the bath, and tomorrow I either have a big day climbing up to Yamadera (the mountain temple) or I'm heading to the seashore of Matsushima. The weather in the mountains is supposed to be ~85°F tomorrow, and ~95°F the next day, so I probably have to do all the mountain stuff tomorrow or just not do it at all. We'll see how I feel in the morning.