Right now it's not too late and there's a fireworks show going on. The first one in Niigata in three years. This is at the same time that there are still a lot of 'rona cases and, really, I don't know where to go that wouldn't be crowded so I'm avoiding it. I'm so boring. To be honest, I'm even more lazy than I am boring.
I had all these crazy travel plans and it turns out that it's a lot easier to get places if you don't use JR all the time. Having Niigata not be on the Tohoku pass actually sped things up. Aizu-Wakamatsu to Niigata was less than 2 hours and ¥2100 ($14.16US today). The bus driver was super nice and now I see why there are only two buses per day right now. I got my ticket for tomorrow's trip to Morioka (which is really far away, actually) and rather than taking a direct trip up the coast to Akita to take the Akita Shinkansen, I'm basically going almost back to Tokyo (Omiya Station) and then going back up to Morioka and that saves me almost 2 hours at a cost of ¥5480 ($36.93US today). Tell me when you can buy 2 hours back for $37.
Anyway, I slept pretty well last night. I'm not sure what everyone else did in their rooms but I spent a bunch of time playing on my computer. Breakfast was pretty good too.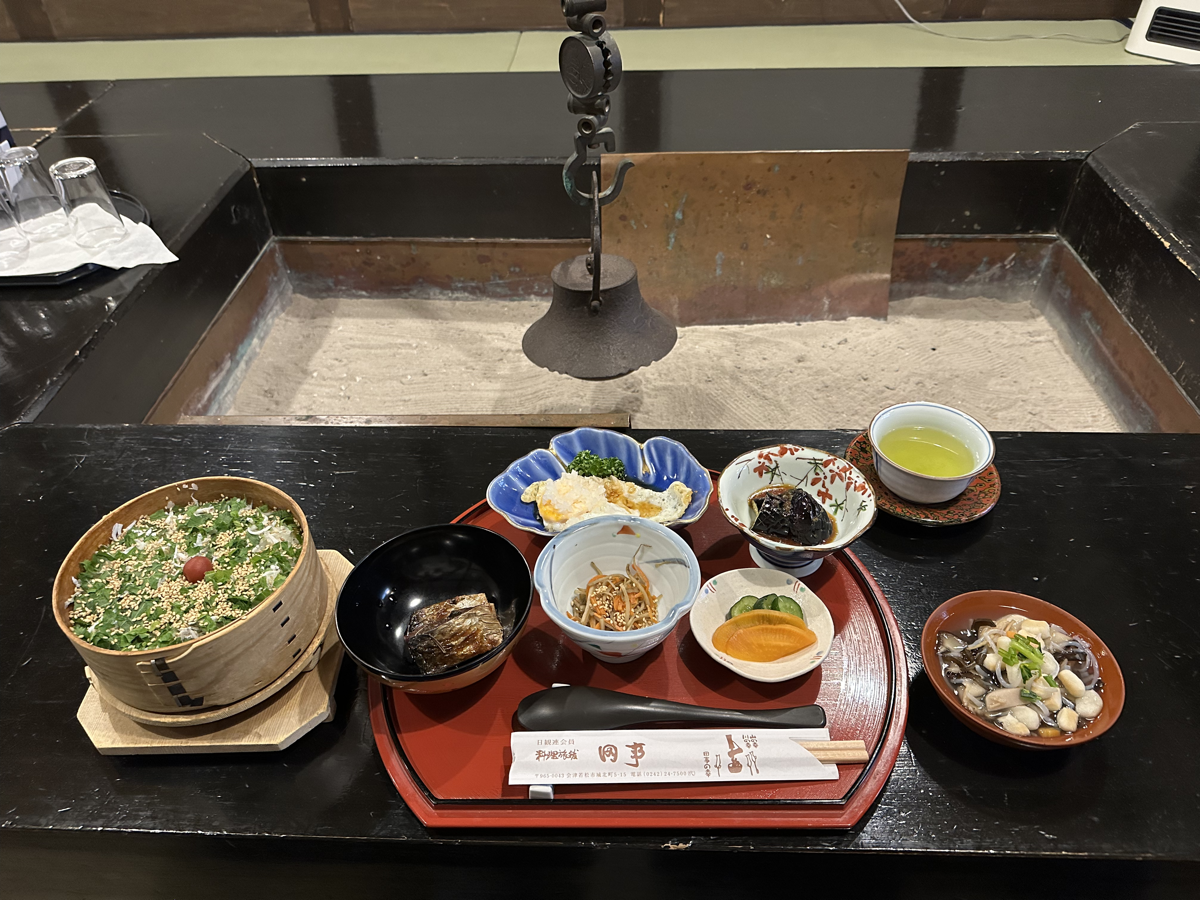 Then it was time to screw around on my computer even more. I decided to walk to the station. The bus station was across the parking lot. They were busy and the TVs were showing the news of the moment: North Korea decided to fire missiles over Japan to the Pacific Ocean. They even stopped some of the trains as a precaution. I heard they never made it that far and fell into the Sea of Japan.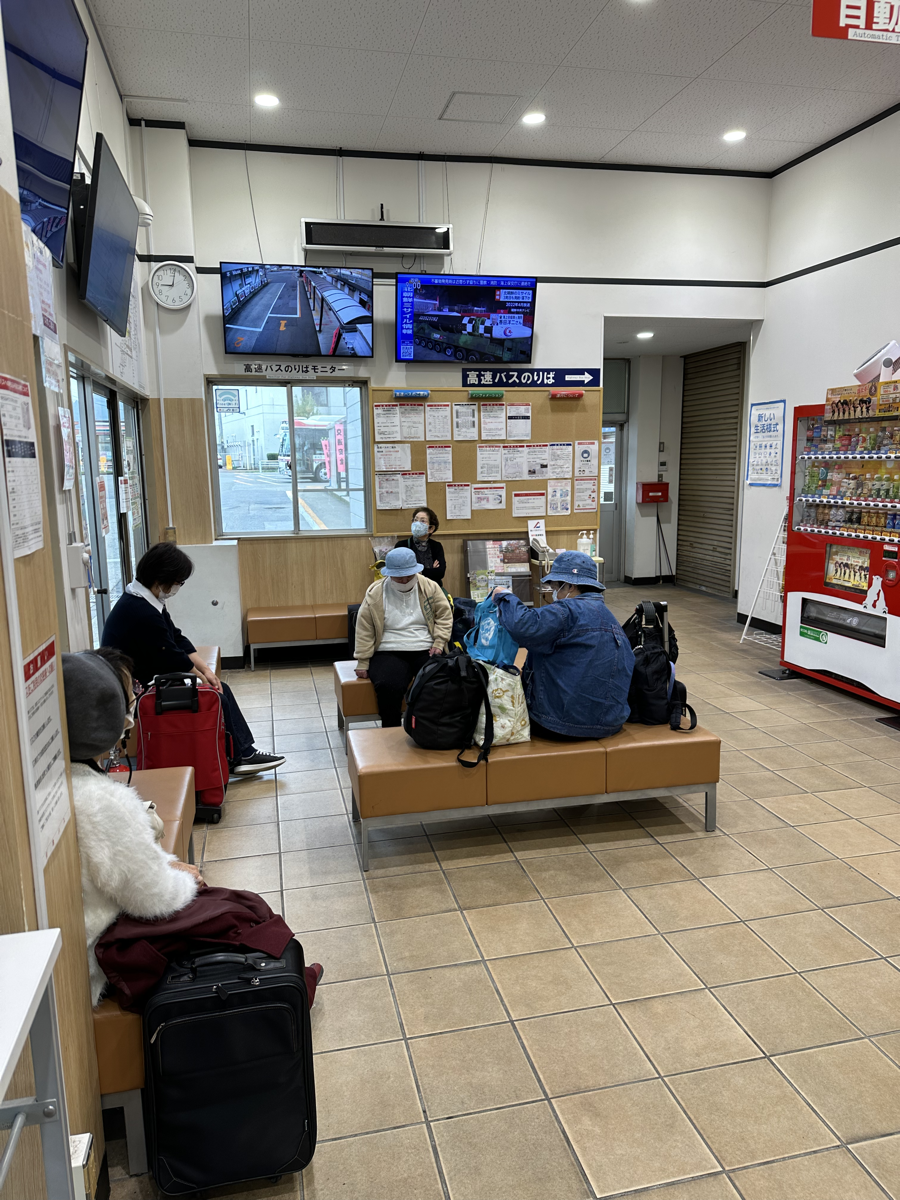 After standing around outside for a bit I found a seat at the "cafe". The cheapest way to sit there was to buy a cup of coffee. To drink it in the cafe cost an extra ¥30 for a total of ¥290. It was worth it. There was an older gentleman at the table and he argued about the seat for 20 minutes before he finally bought a coffee.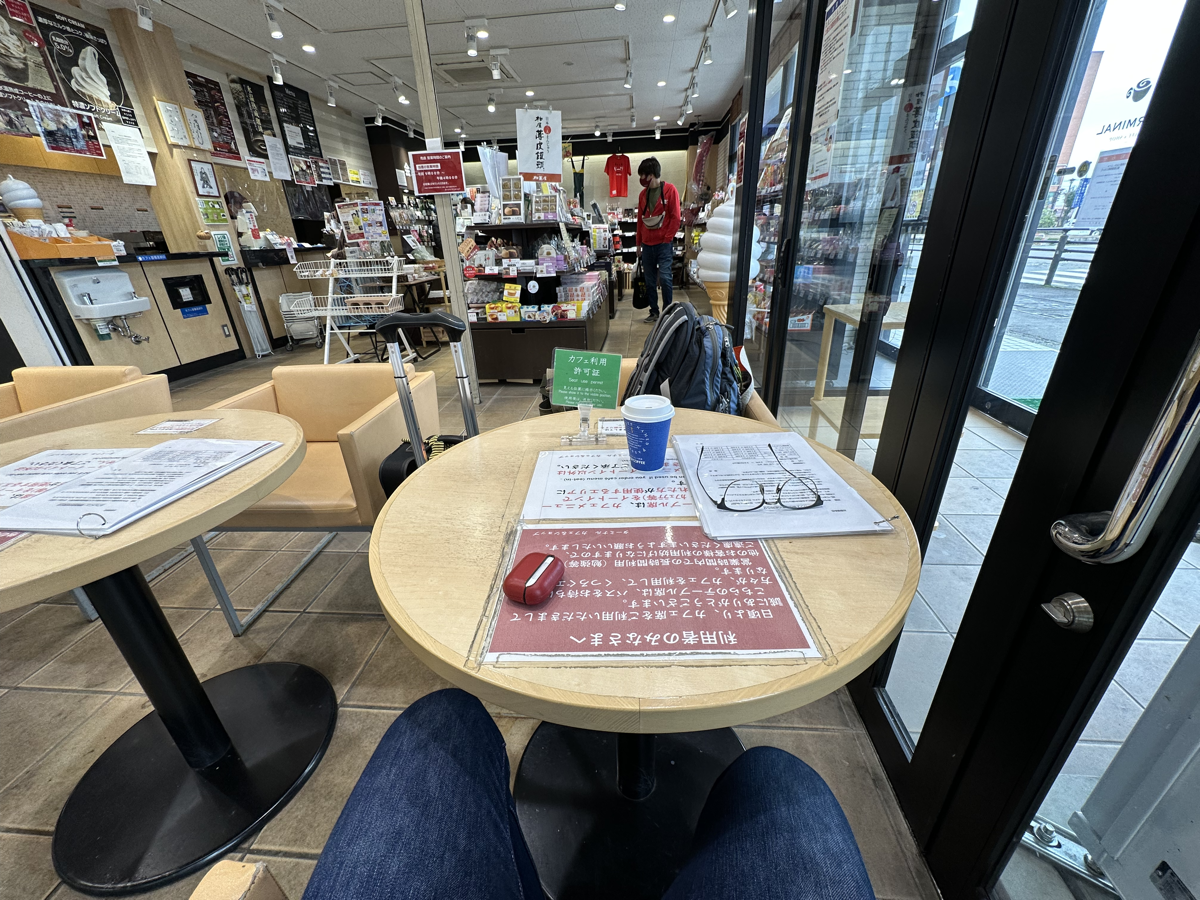 Yeah, that's a tiny cup of coffee. When I finally decided to get back in line, I noticed there were 14 people in front of me! I was afraid that would be a bad thing but honestly most of the bus was empty. I think I fell asleep almost immediately.
I got to Niigata around noon and was met by two of the Kawasaki "kids" (we're all around 60). The youngest Dr. Kawasaki got the 'rona at work (he's a pathologist) and missed the gathering. The eldest had her husband with her and we got some bakery goods and ate lunch on the banks of the river. It turned out to be a nice day with just a little rain around 5pm which let up before the fireworks in the evening (which I mentioned earlier). I might as well include this picture of Niigata.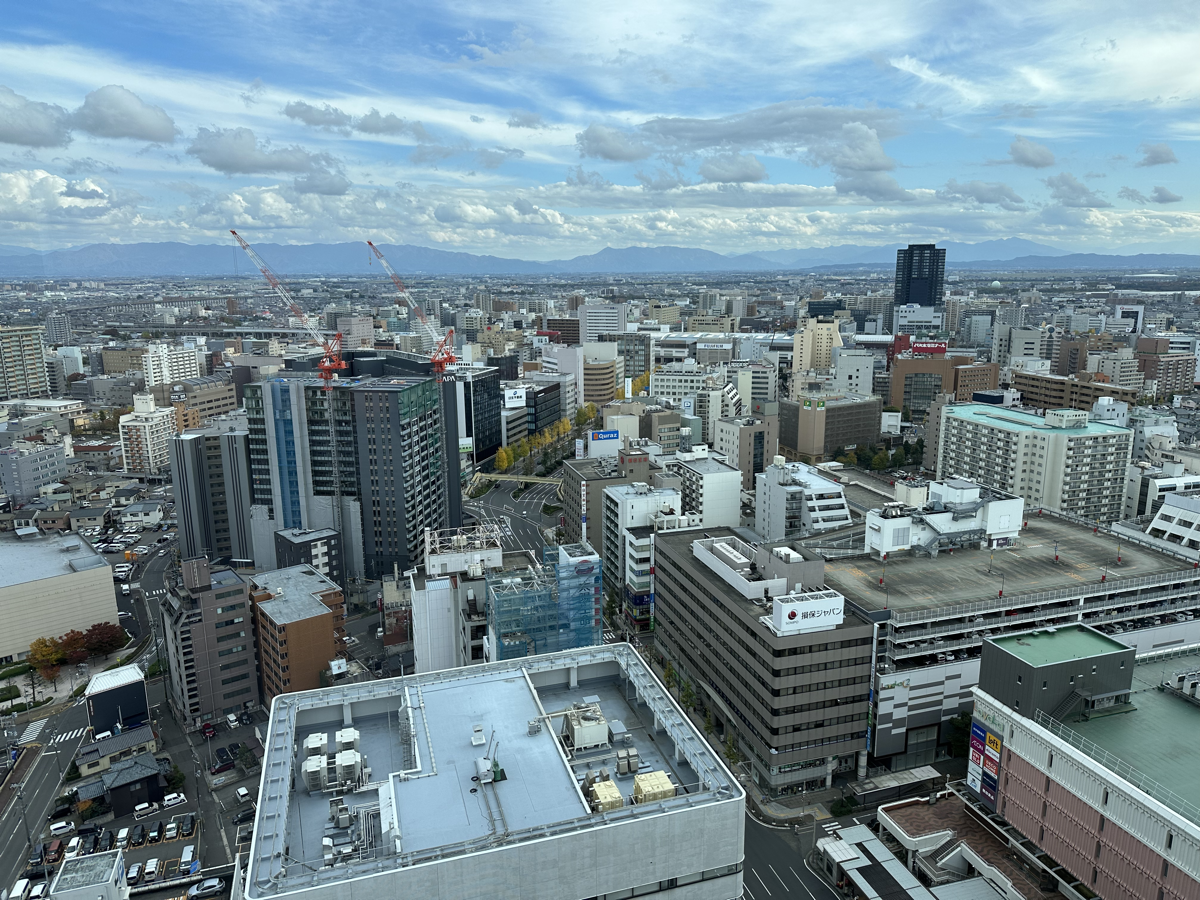 Here's a picture of the Japanese garden a rich businessman made back 150-ish years ago. Everyone else was taking pictures of the garden from the house; I decided to be a contrarian and took the picture in the opposite direction.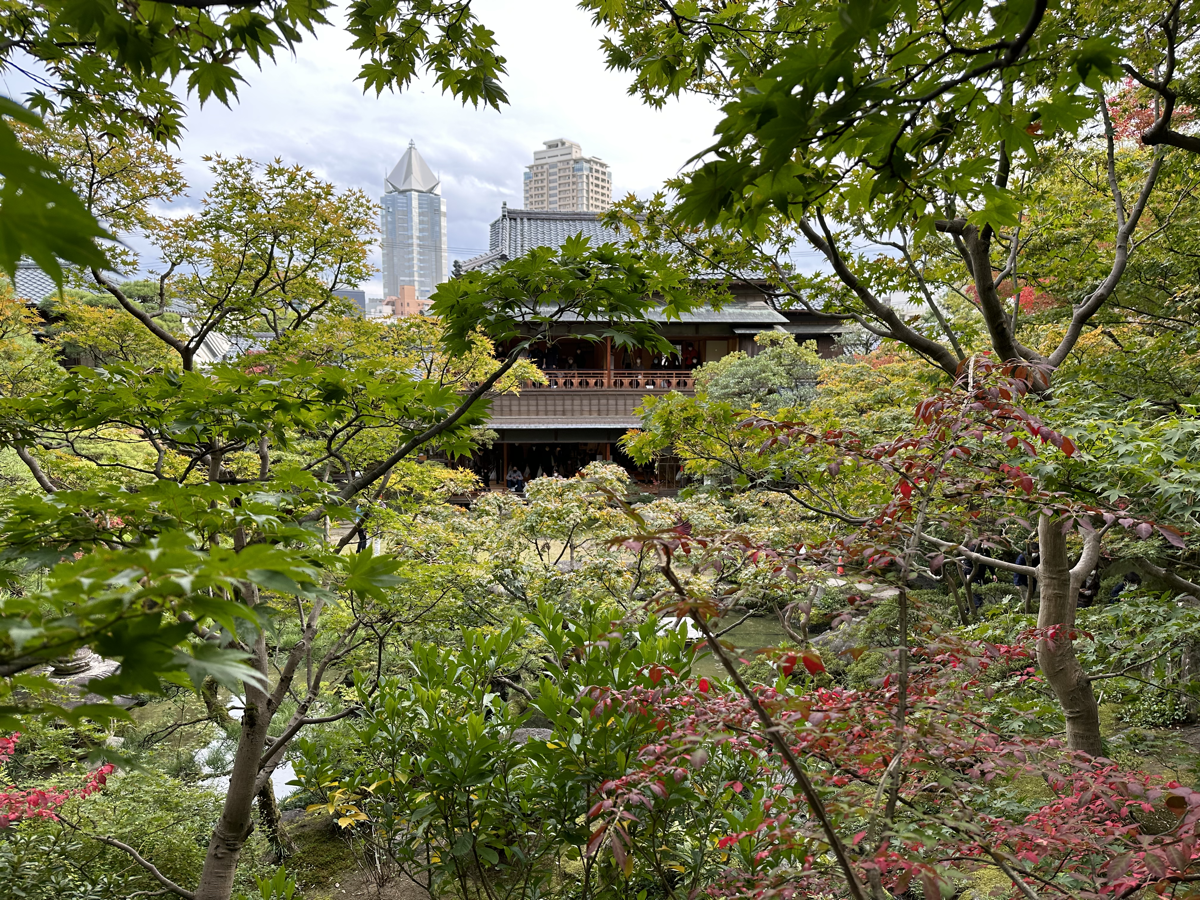 Mostly it was hanging out and catching up. I went to check into the hotel and it was crowded.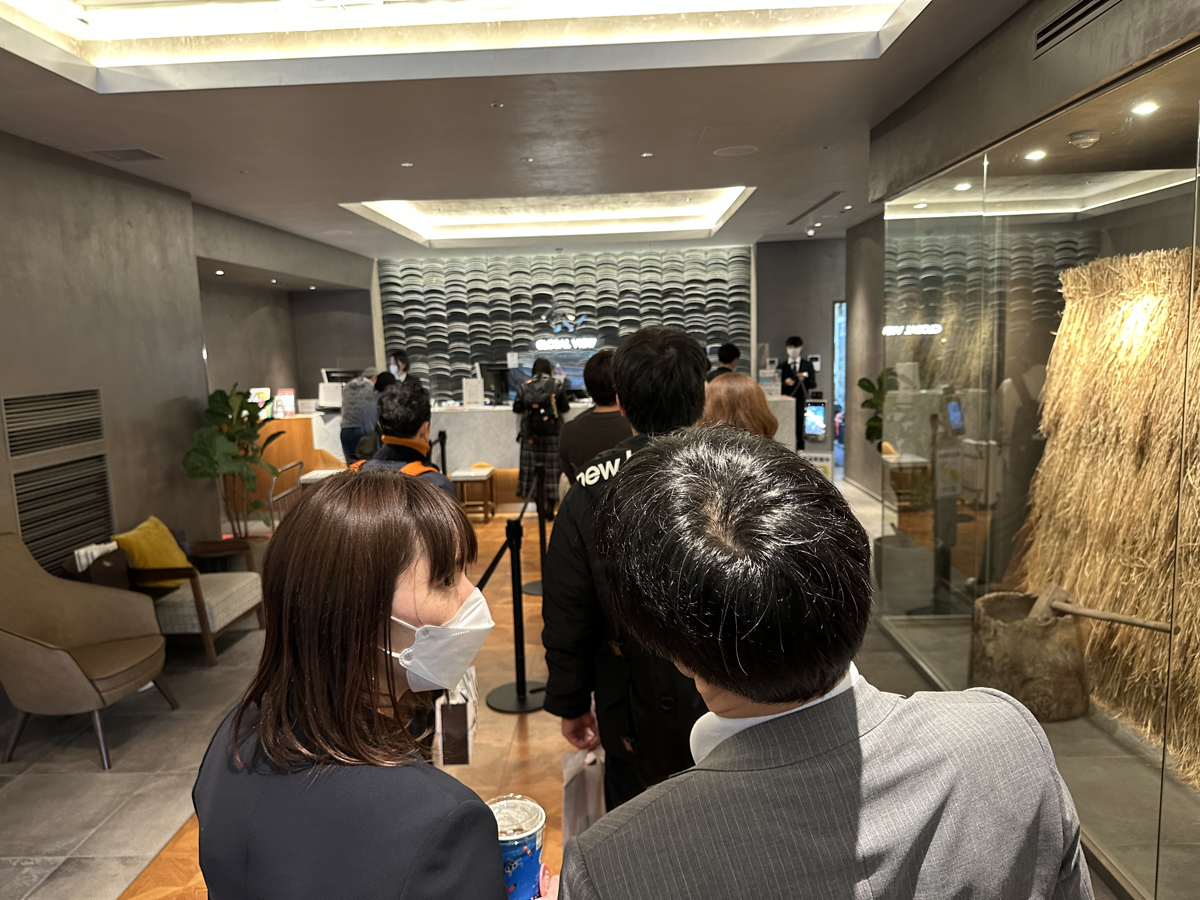 I suppose it was a holiday.
I should mention that I got my train tickets at a renewed Niigata station. The station was looking a little rough when I was here three years ago and it's still under construction right now. I was told all the street-level trains are now on elevated tracks.
We dropped off the elder Dr. Kawasaki (he's the middle one and an ENT) and went out to dinner. Sho and her husband Atsushi live in rural Niigata so they don't know where to eat. They called their daughter and we found the store she suggested, a salmon restaurant. Here's a picture of me looking a little tired.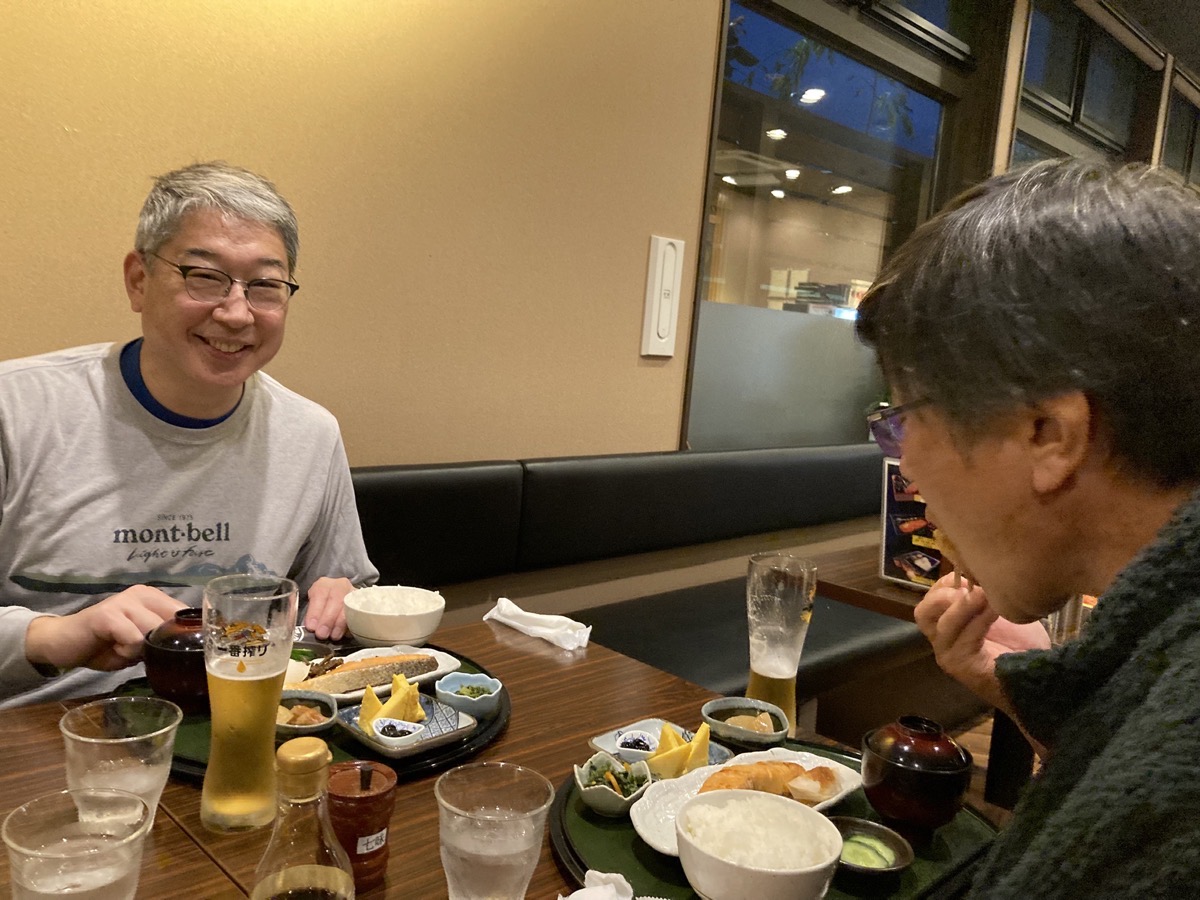 It was actually not that expensive and very tasty. I think mine worked out to be about $13.50USD? I can't even get a hamburger at a restaurant for that price any more.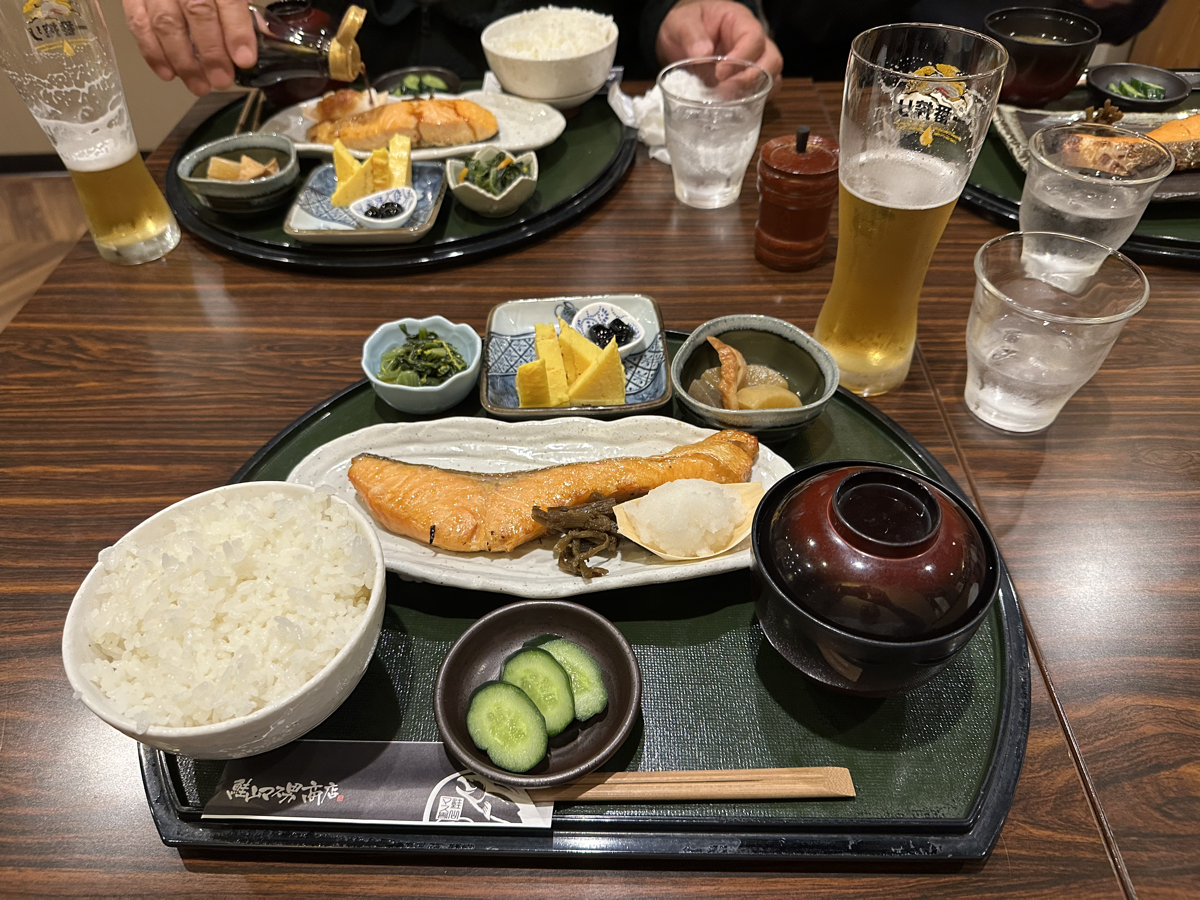 And then it was back to my hotel. There's a big bath in the basement but like I said it seemed crowded and I'm going to stick to the oddly small shower in my room.
Honestly, the Global View in Niigata is new and fairly nice but what hipster asshat designed this place? The hooks for the hangers are knobs randomly placed up and down the wall. The seat in the room is an uncomfortable bench. The table is round (an odd shape choice) and while there is an Ethernet port it's across the room from the table. The TV is one of the smaller LCDs I've seen. Oh, and the bathroom is cheap and tiny. The worst part is that it sounds like someone is playing basketball in the floor above me. Or maybe the whine coming out of the AC. I had to turn it off.
Anyway, that's about it. I have a bunch of email I should probably read. It's mostly ads, but that pretty much describes the postal mail I receive as well. I'll do that right after I hit POST on this.