Ha. Well I forgot to post yesterday. There was a bit going on in the evening.
Not many pictures today. We were meeting my sister's friend Jen for lunch and I got us a bit lost. I knew where we were going but let me describe it further.
I've been getting up later and later, thought that just means I'm getting up at 6am now. Since I'm not traveling every day, I don't need to get up at 5am every morning. I got up fuzzy this morning after waking up several times in the middle of the night. Our first stop, though was my favorite spot for morning set, Hoshino Coffee. And they have the Eggslut back! My guess is that they made a deal with the real Eggslut store because its only served at breakfast and the Eggslut store isn't open that early.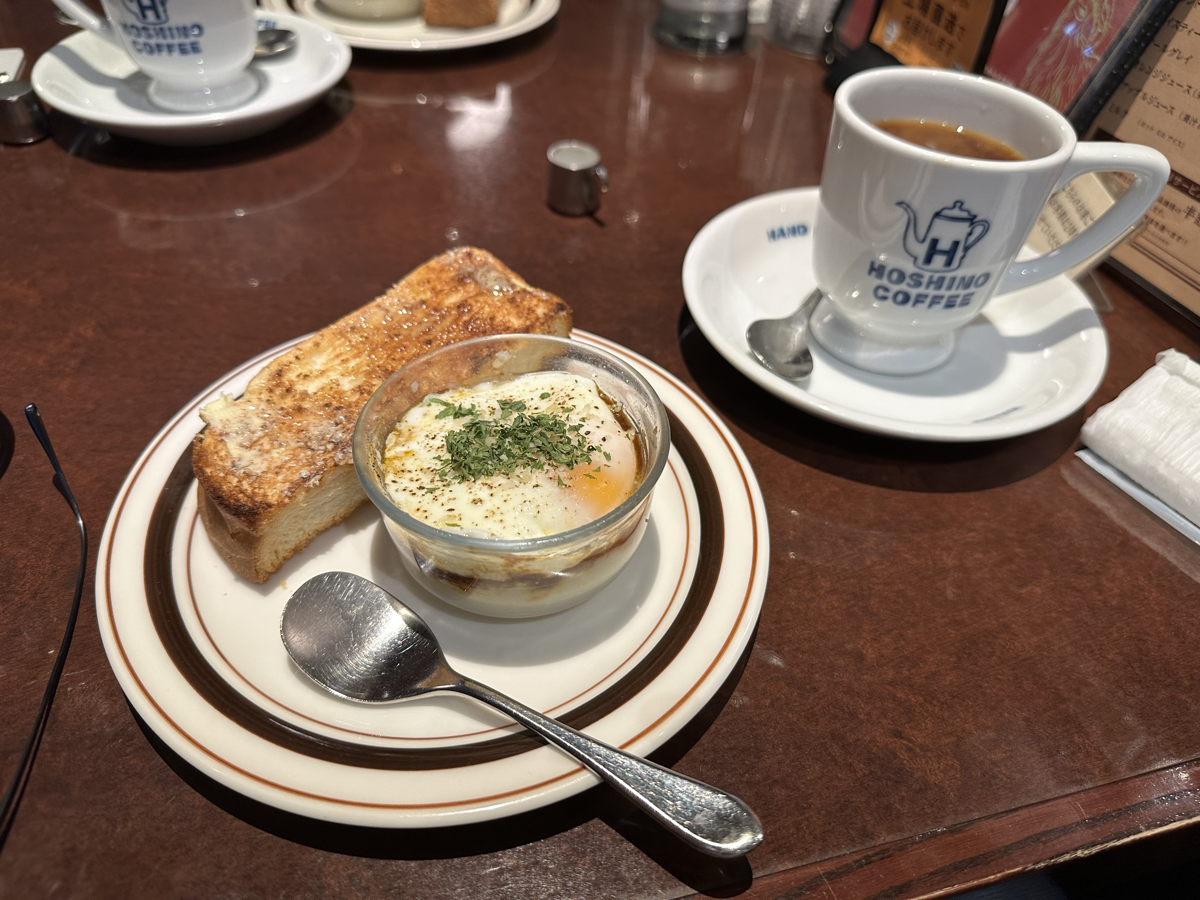 Soon after it was off to see Kagurazaka before heading to Tokyo Station to meet my sister's friend. However, being an idiot, I got us off at Ichigaya station (one early) and we decided to walk to Kagurazaka. Of course that was just the start of my mistakes.
We had time so I decided we should walk all the way to Tokyo station. I don't have any pictures because I thought we could see a couple of things on the way and I found NONE of them. It was quite a walk. Google shows it as a 2.5mi walk and I didn't take the best route. I was mostly lost. We were meeting at Tokyo Station, so we did walk by the Imperial Palace.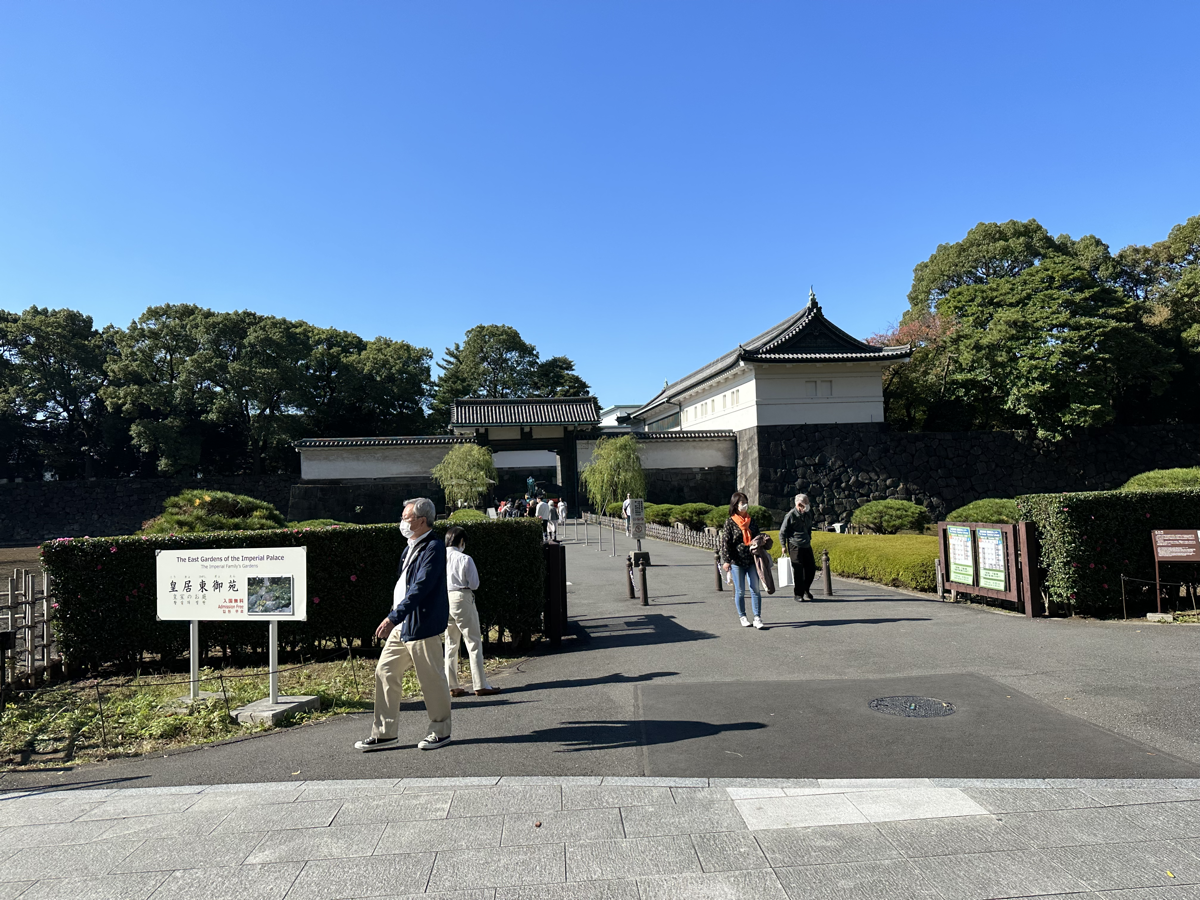 Another quick snapshot of Tokyo Station.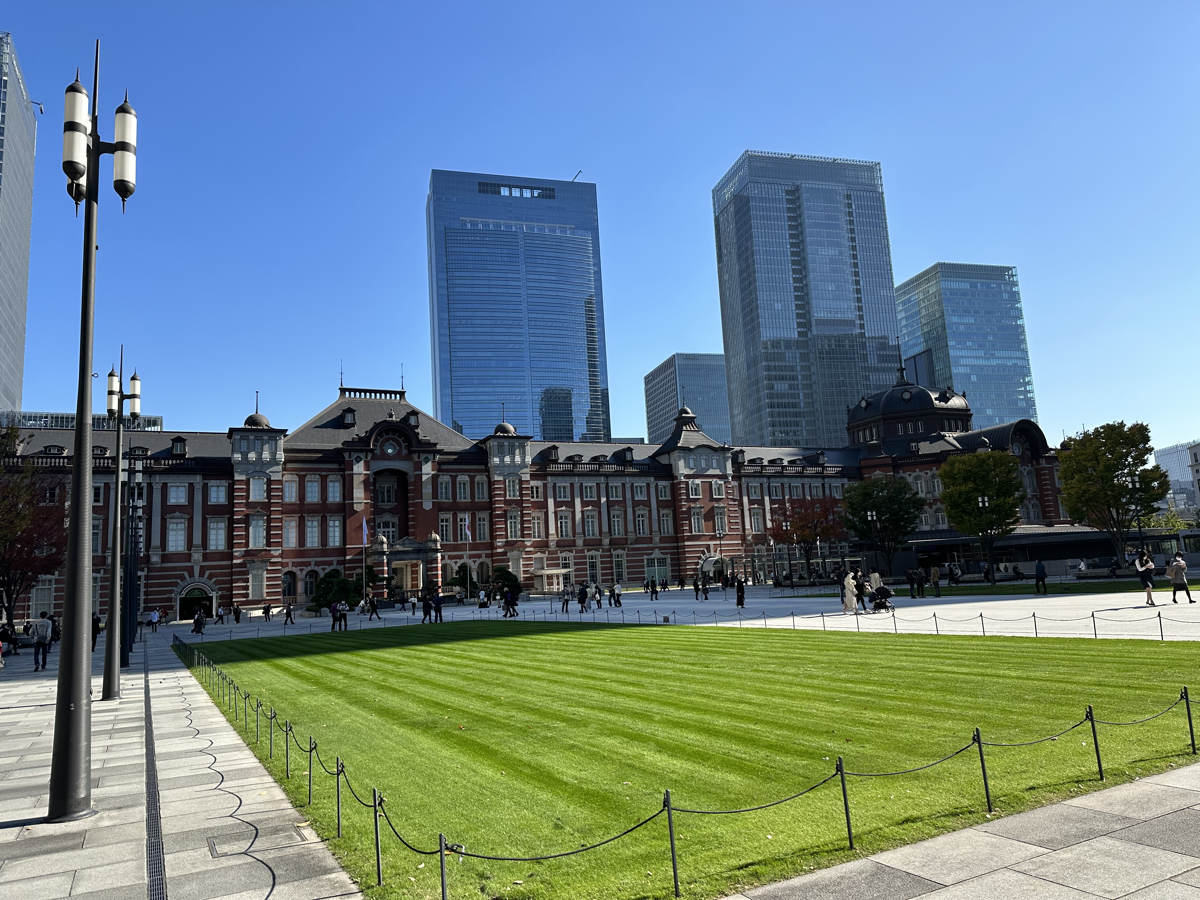 We had lunch at the KITTE building.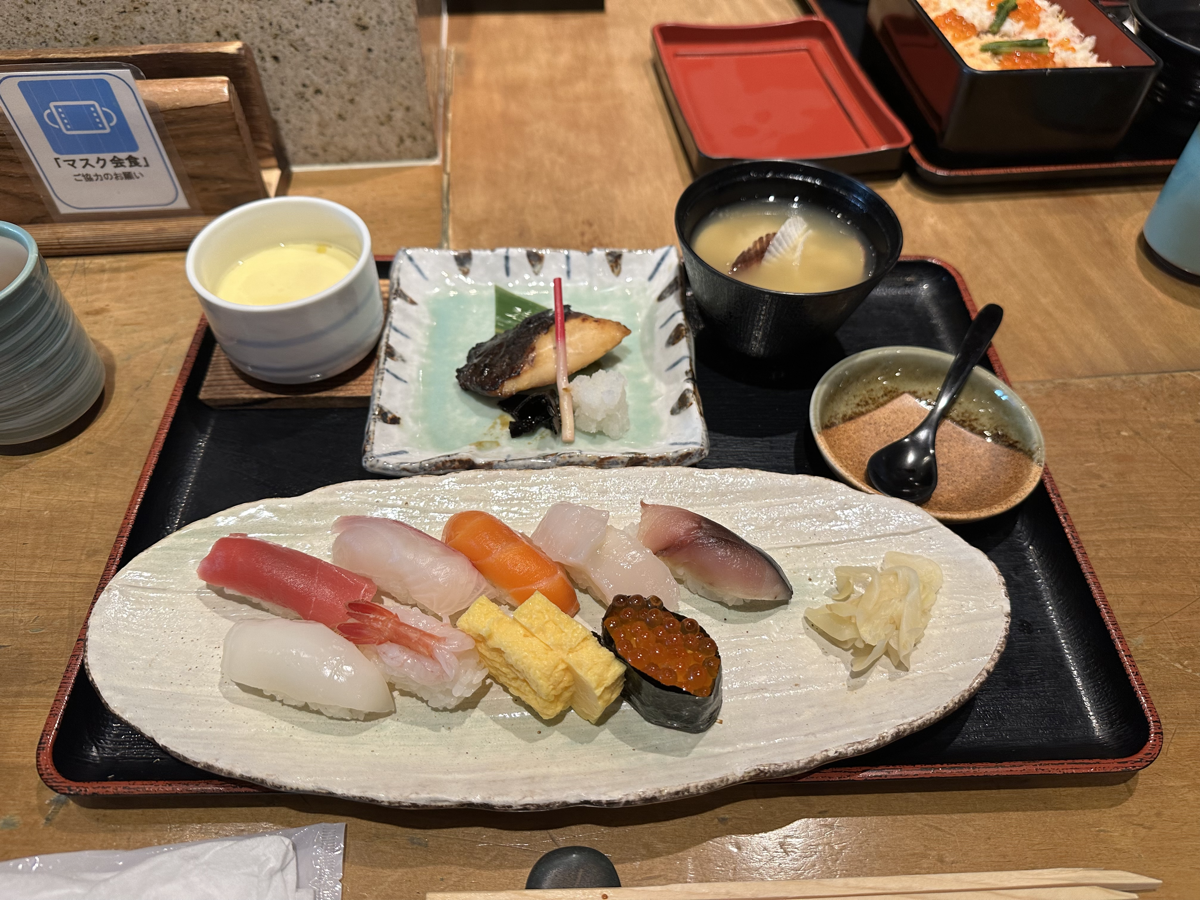 And coffee at a very fancy Starbucks.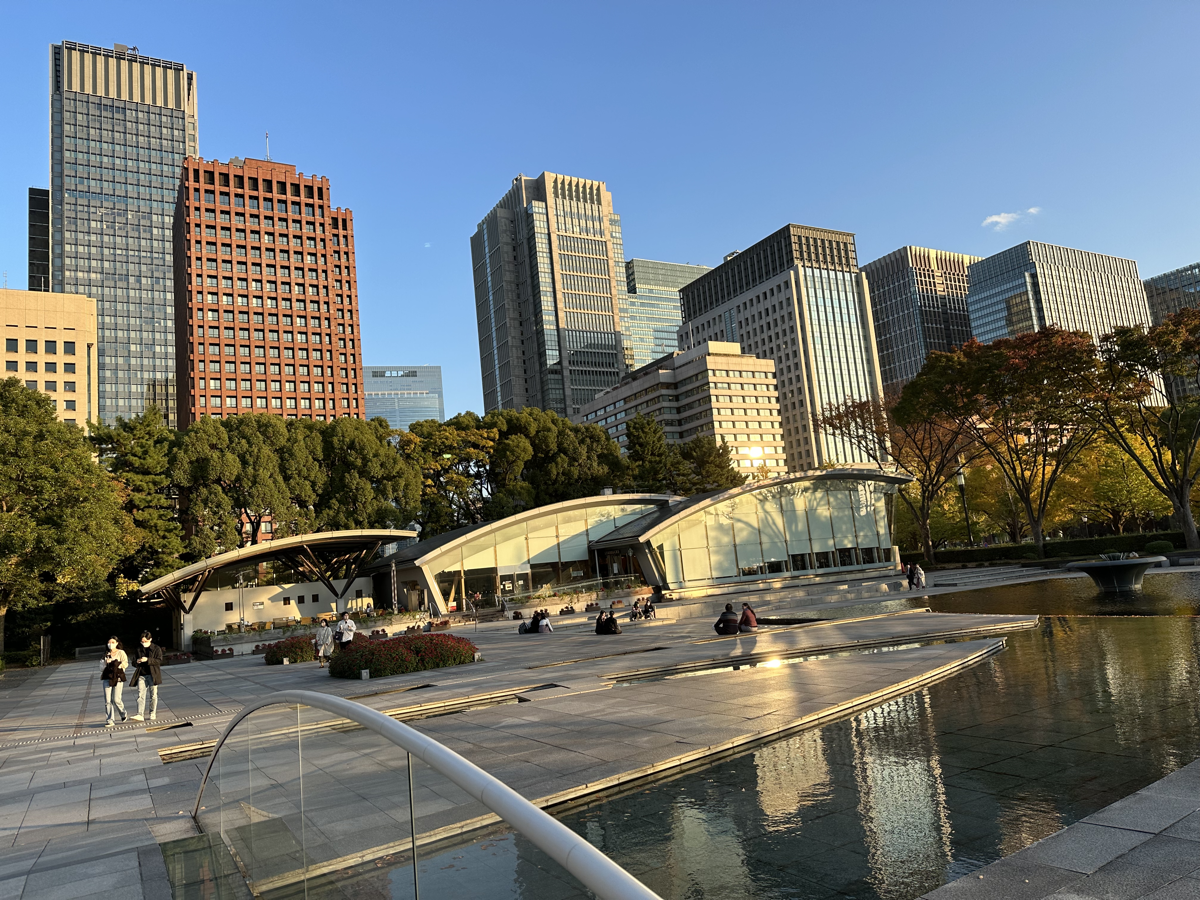 Well, we sat in the park outside. Even saw a huge motorcade of some dignitary going to the Imperial Palace. We all had the same thought: I wonder what it's like to be a Japanese Royal? There are never any non-staged photos. What if they want to go to the combini? I'm guessing they can't; a servant would have to go. But would a Japanese Royal know about combinis enough to even want to go?
I made my poor sister walk another 30 minutes to my favorite shrine in Tokyo.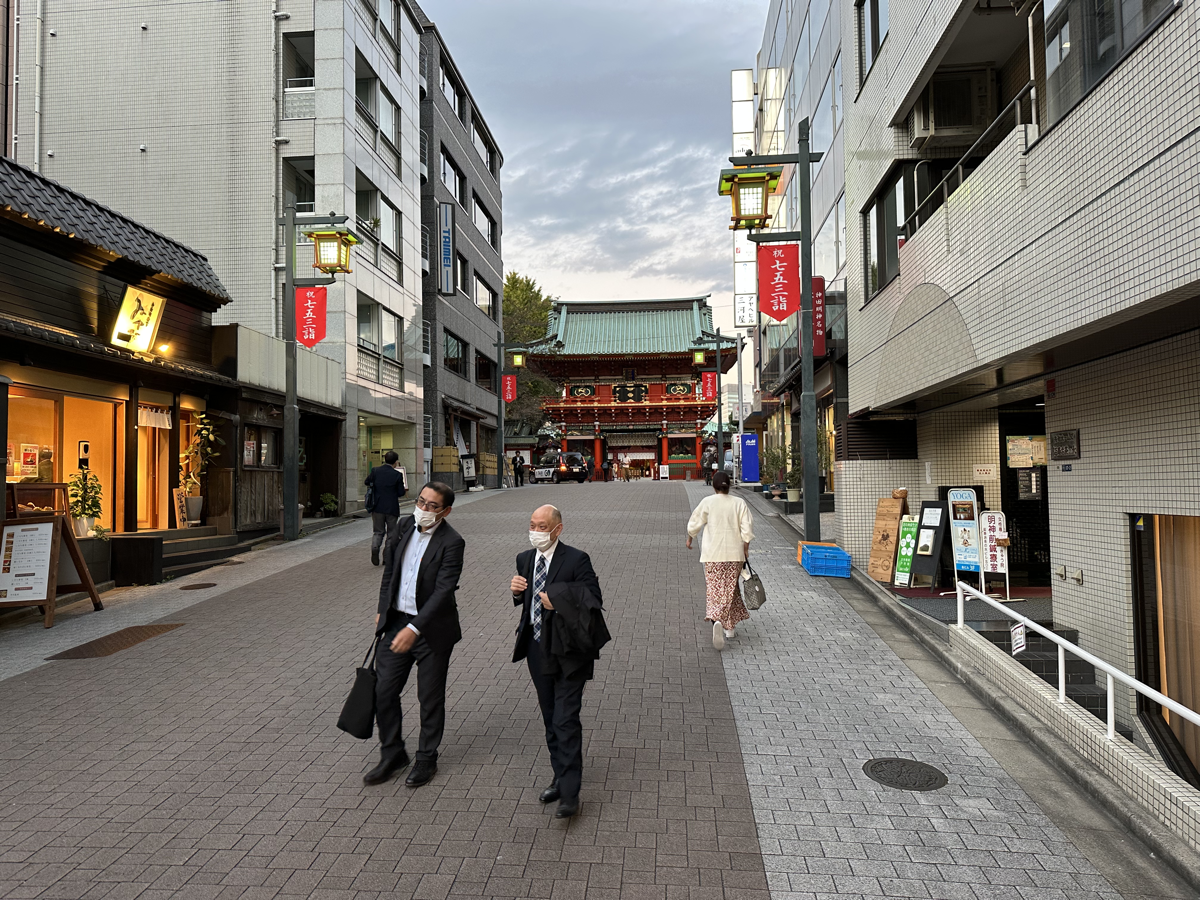 It's pretty nice and there's usually a horse there for some reason. This time it was a sad looking miniature horse.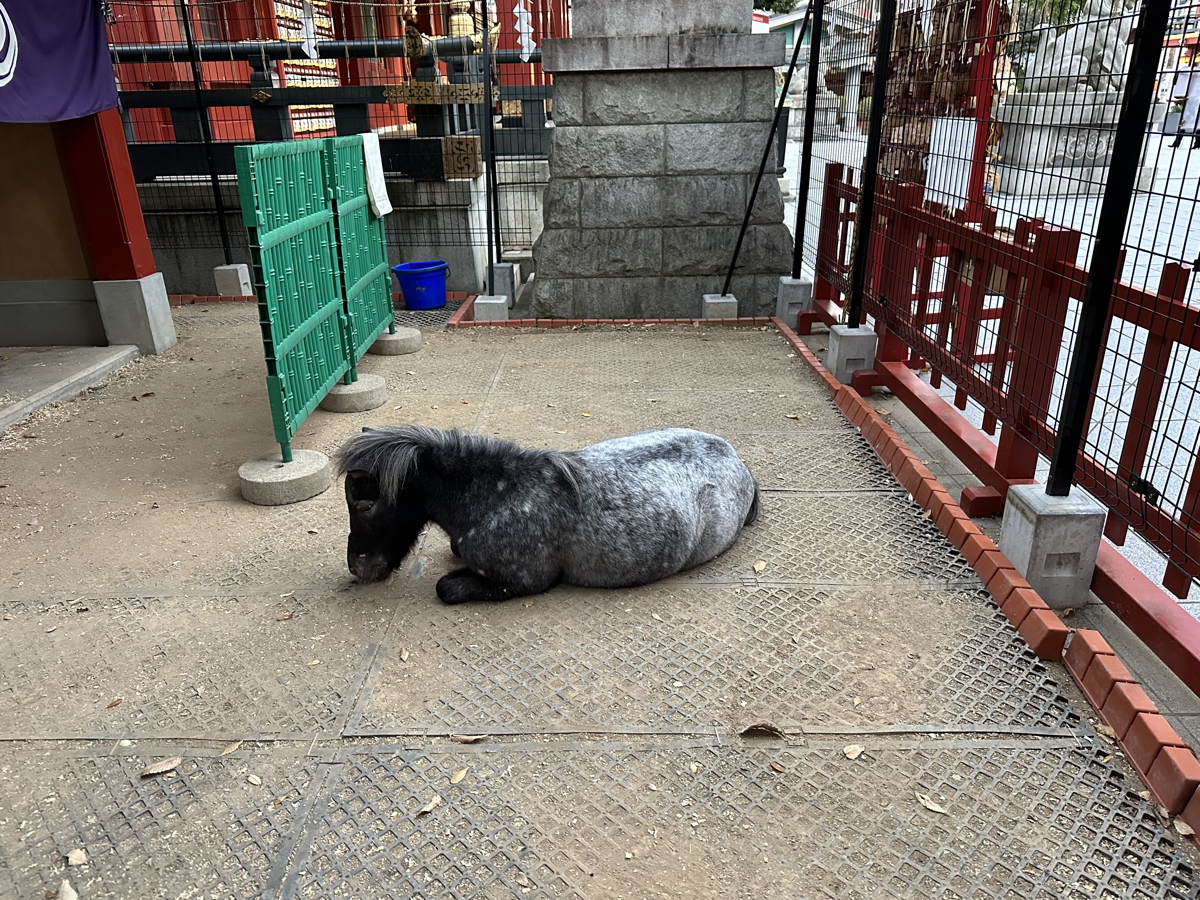 We got back to the hotel and as soon as I sat down I almost fell asleep. We decided to keep it simple and go to Shake Shack for dinner. Holy hell it was expensive. $30USD for the two of us. My sushi in a fairly fancy restaurant was less. Looking out the window I realized we could see the lunar eclipse and some googling told me we could see the total eclipse. Here it happened around 8PM. We stood around outside while we waited for totality.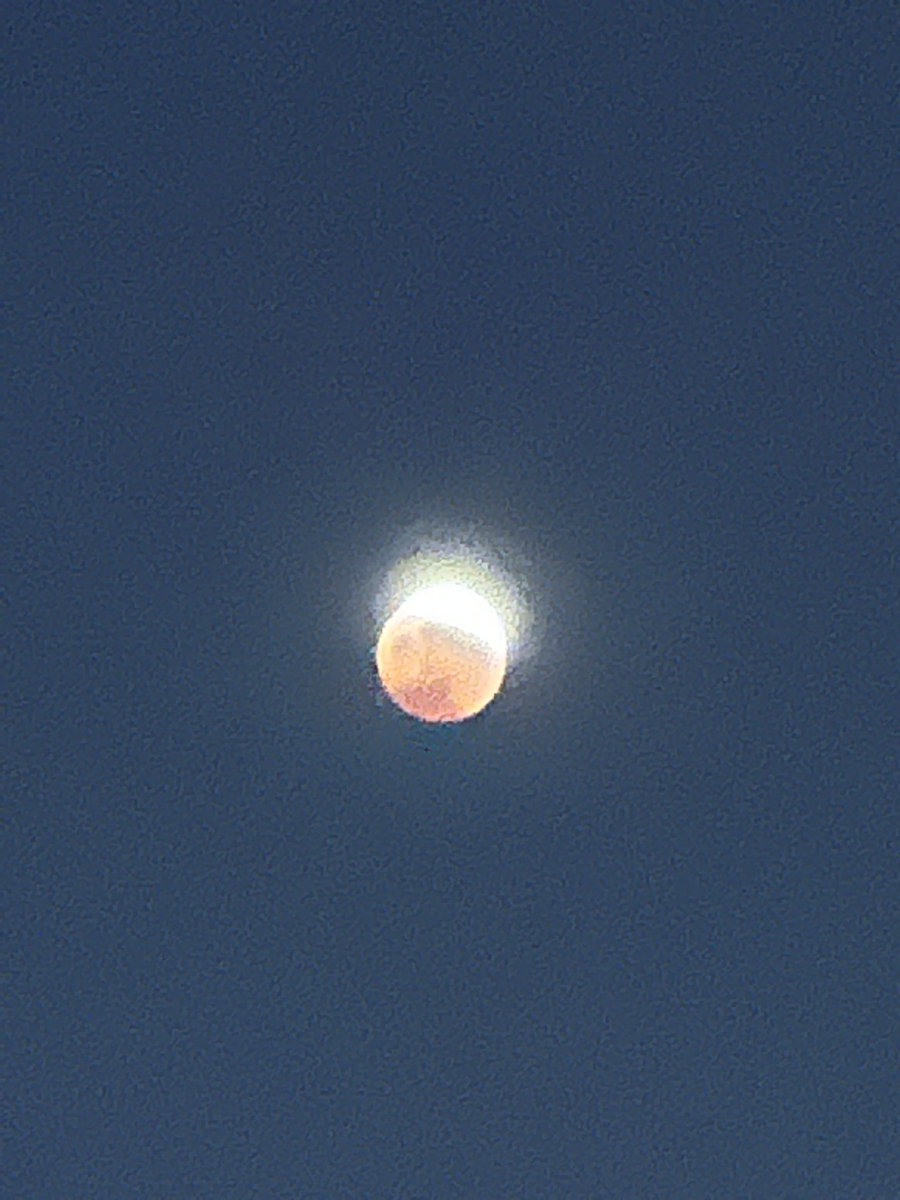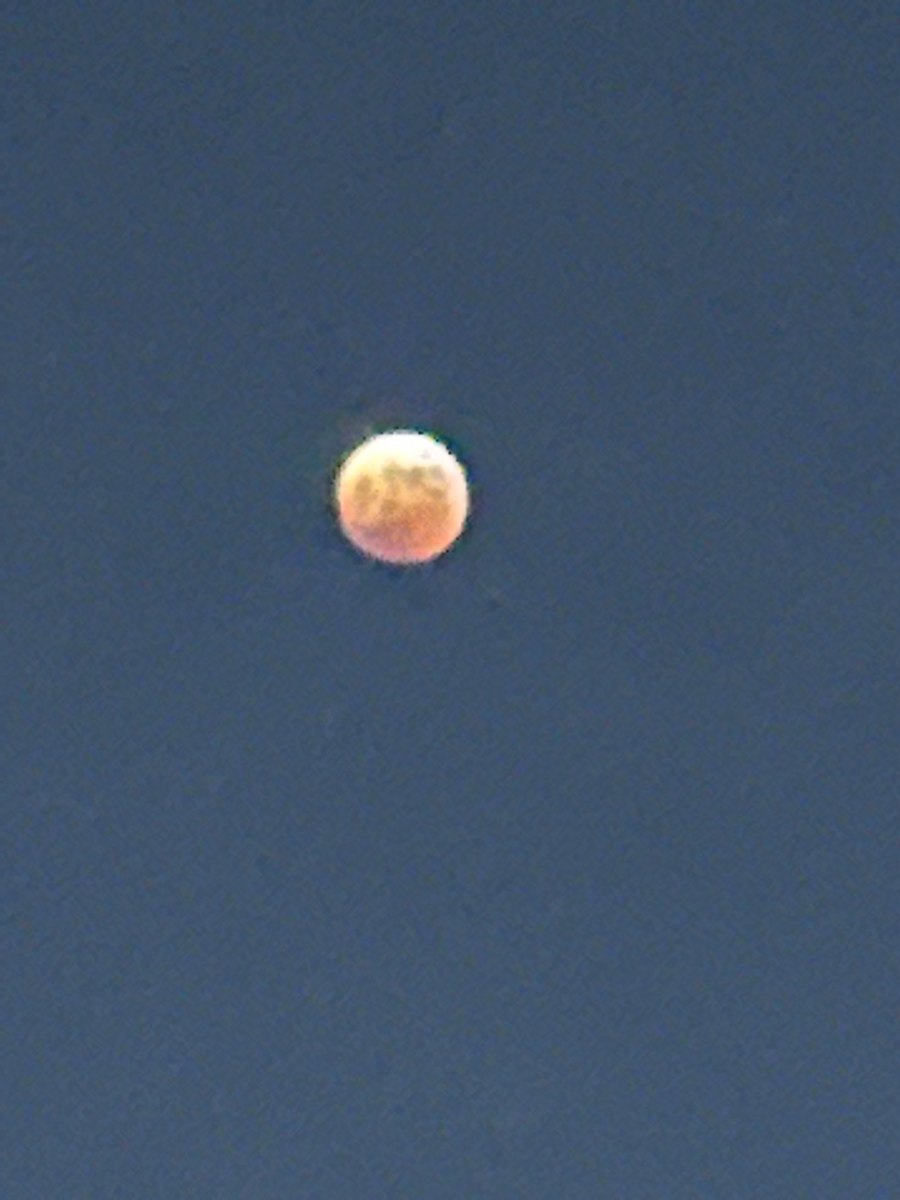 Yeah, I was one of those idiots taking pictures of the eclipse with his iPhone. I watched a livestream of the event and it looked kind of like that the whole time.
Anyway, after that I took a bath and then watched one YouTube video of a guy on a motorcycle channel making fun of foldable e-bikes. After that, I realized it was time for bed!