Today is the last day of my Tohoku speed run. After this I meet up with my sister and we have four days in Tokyo and four days in Osaka before we go off to visit a cousin in the sticks and her friend in Okayama. I guess there's a night in Nagoya too so I can go see the last castle on the original five that I haven't seen: Inuyama Castle. I guess it's the only one that's still standing in its original form and also one of the smallest.
I got up early, as I do, and had to walk several blocks to get breakfast. I guess the restaurant in the hotel has limited seating and since I checked in so late I couldn't eat early enough to make my train. The option was to send me off to a local restaurant. They warned me it would be busy because there was an outdoor market going on. Sure enough, they were setting up when I arrived.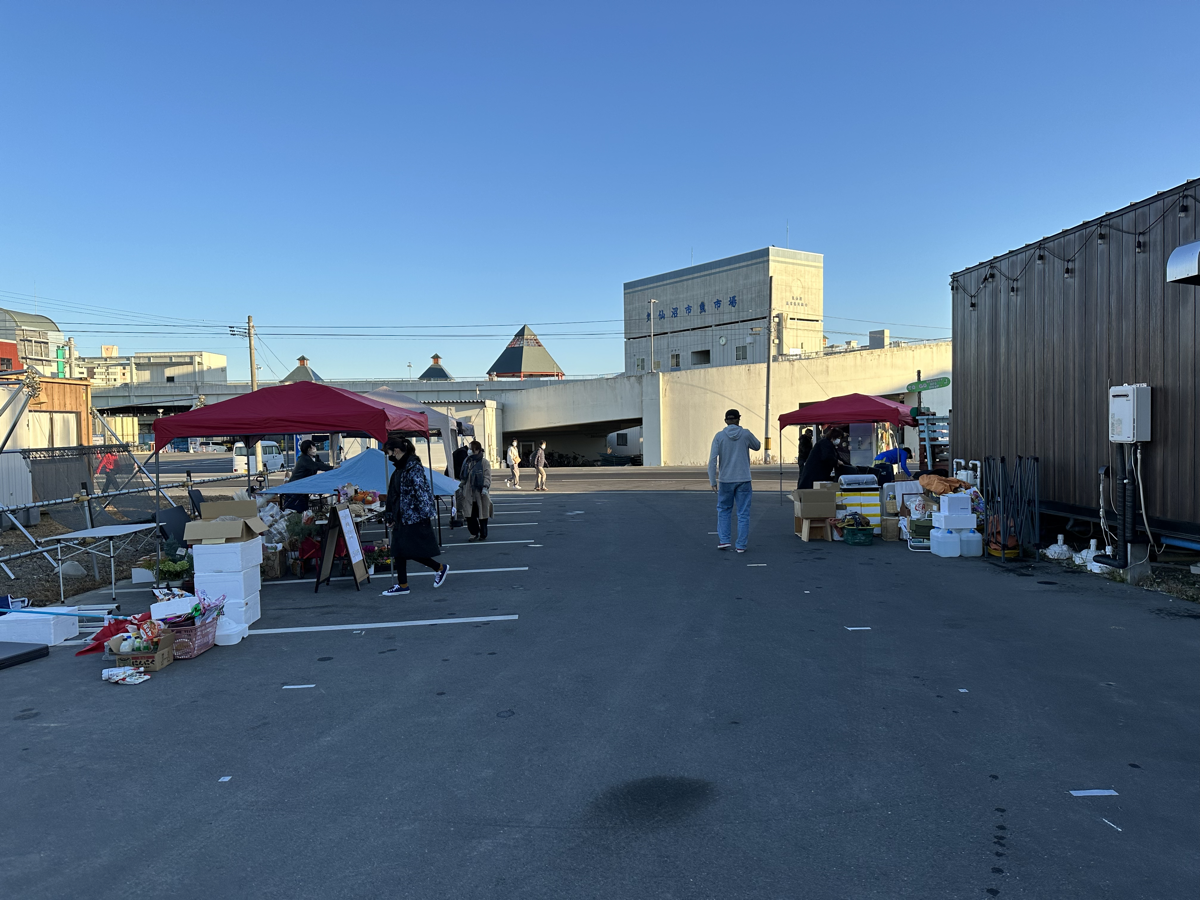 The restaurant seems to be in a trailer. A lot of the buildings in the tsunami zone are prefabricated, probably because of the small population and the lack of funding.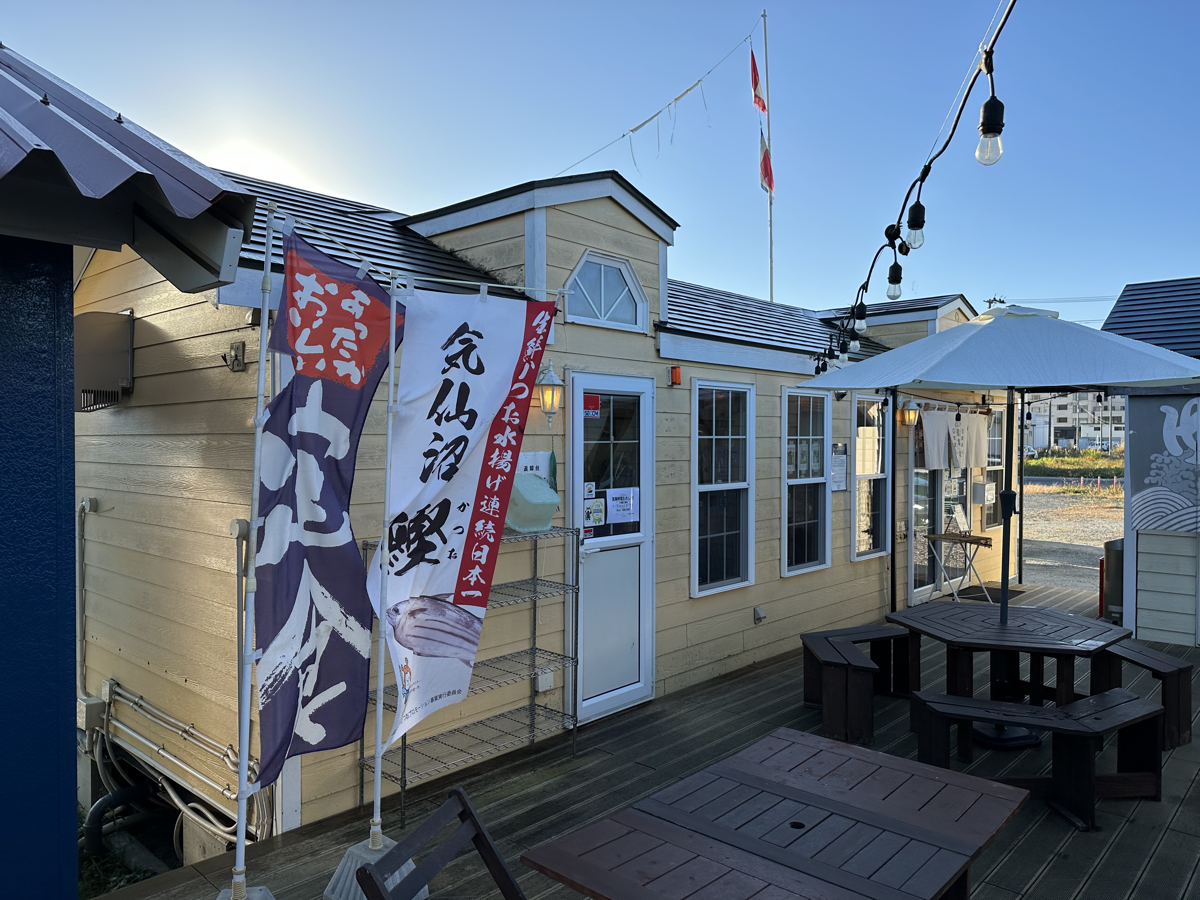 There were several other buildings also in the area.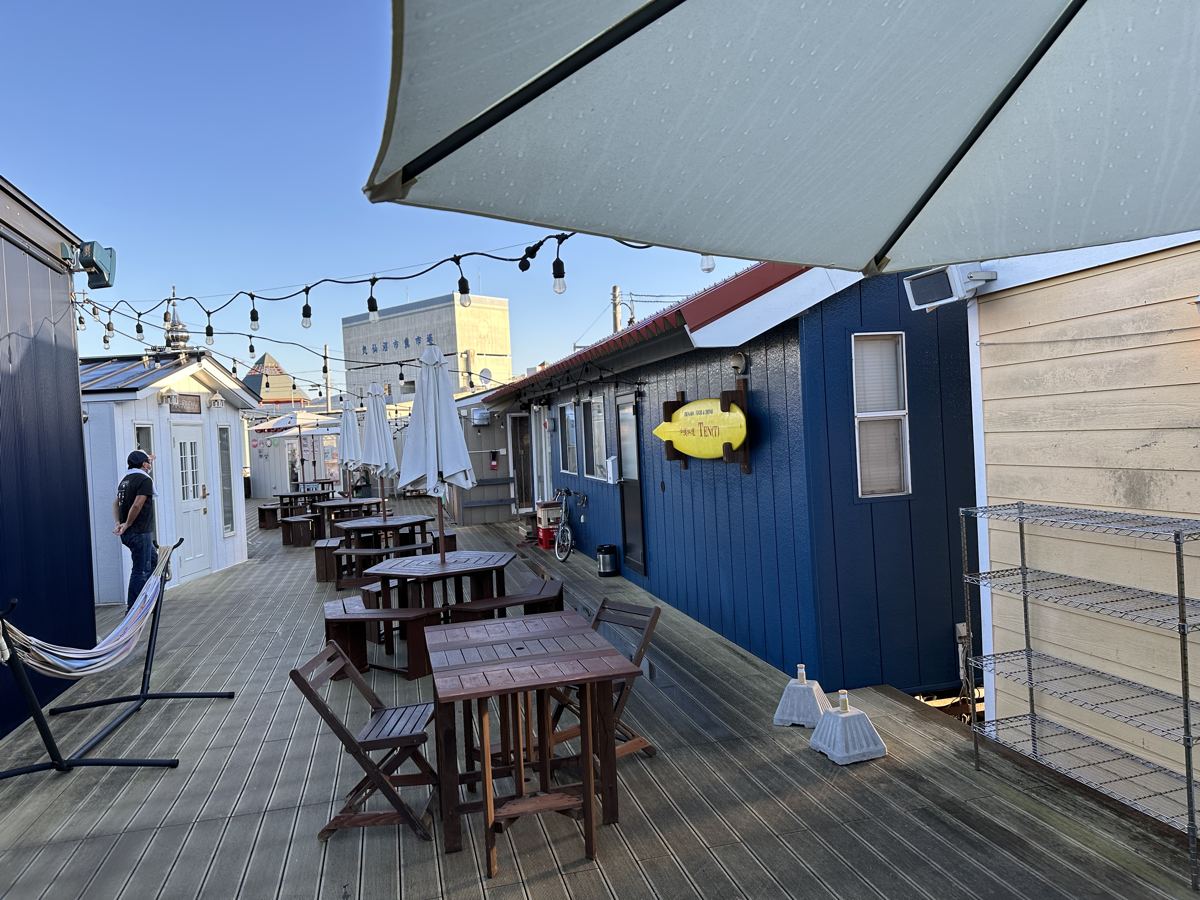 I arrived before opening and there were already people waiting.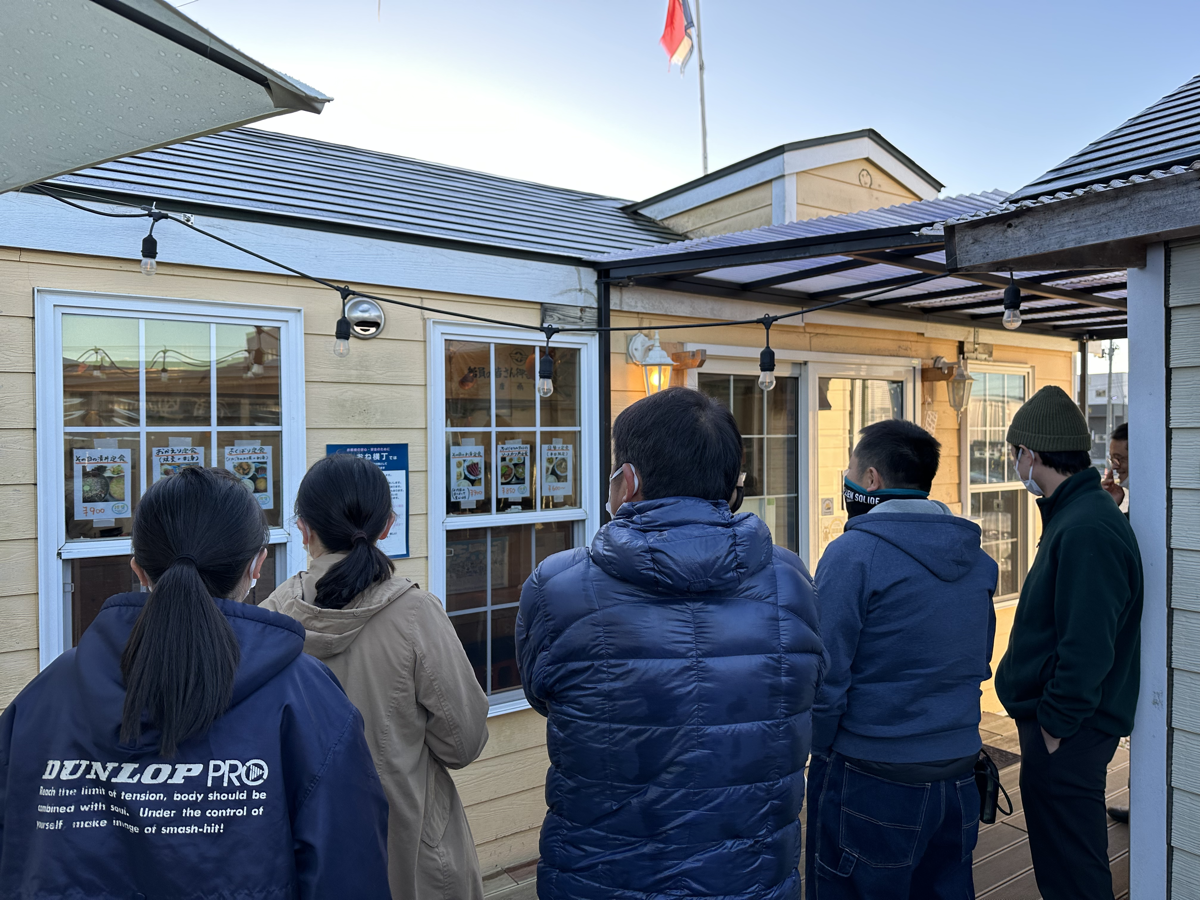 Luckily the family of three and I had breakfast ticket so we didn't have to buy tickets from the machine. We were the first to be served. I think when I counted there were fourteen people inside of the trailer.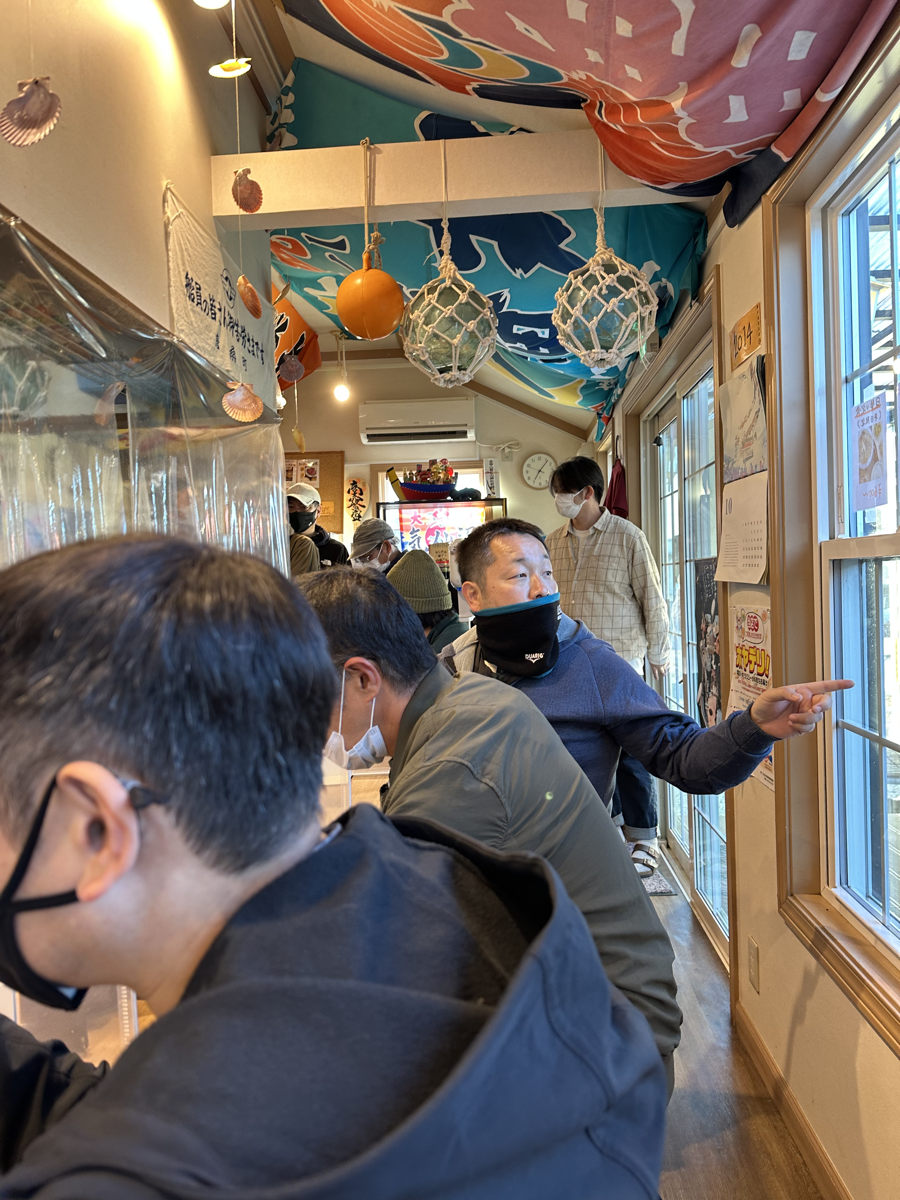 The trailer was pretty packed for good reason, the food was great. The breakfast was huge. The chunks of simmered fish cheeks in the top-middle bowl were quite large and tasted like pork. Absolutely delicious.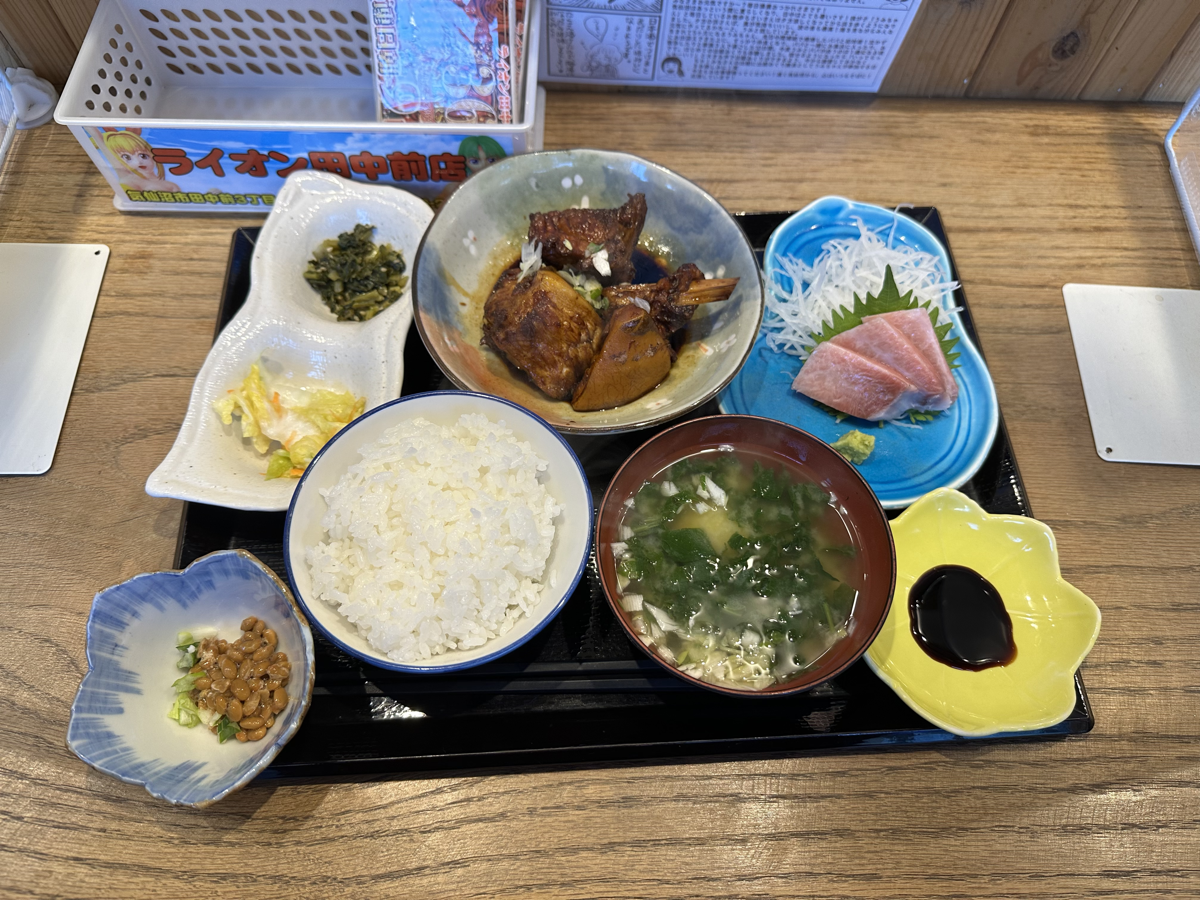 I decided to get a cab back to the train station for a couple of reasons. Speed and also I wanted to see the town from a car that wasn't just going town the BRT route. The driver also told me about some parts of the town. It's very remote in Kesennuma and for some reason I've found several people from Portland who have made their way down there. In fact, one person told me to try an izakaya that I never made it to. I'm really glad I went.
It was back onto the train from Kesennuma to Ichinoseki, then a Shinkansen that stopped at every station to Sendai, then an express Shinkansen to Oyama, and then the Shin-Kiba rapid train to Shinjuku. All of the trains were rather crowded, especially the last leg that was SRO.
I dropped off my bags and then took the airport bus to meet my sister. I got there early so I could explore it a bit. Haneda is much closer to town than Narita, but it's also much less interesting. Also, a few of the shops are still closed. I don't think the airports realize how many tourists are coming but then again the bazillions of Chinese tourists aren't allowed to travel yet.
Then it was a taxi ride back to the hotel, and off to find some dinner. We went to a curry restaurant and I forgot how mid the food in Tokyo can be. It's pretty good but compared to other parts of Japan it's really kind of meh. Who am I kidding? I'd eat it any day but compared to the fish I just had in Kesennuma it was nothing.
We went to a curry restaurant because my sister didn't want fried food after her long flight. She had vegetable curry and I had a kind of expensive meal of several courses starting with a small seafood salad.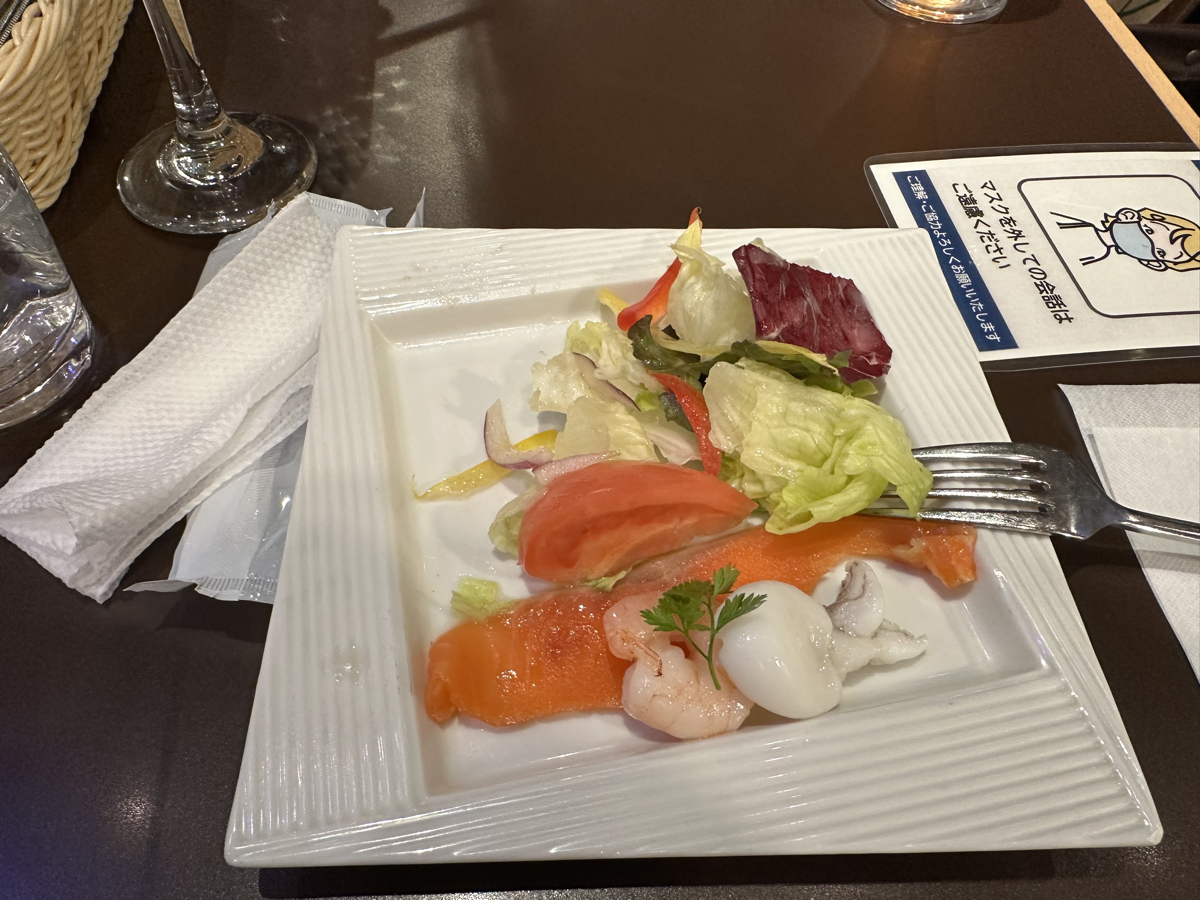 Then a small bread bowl of cream stew. The bread was stale, but tasted great. I think there was about a tablespoon of stew in the bread bowl.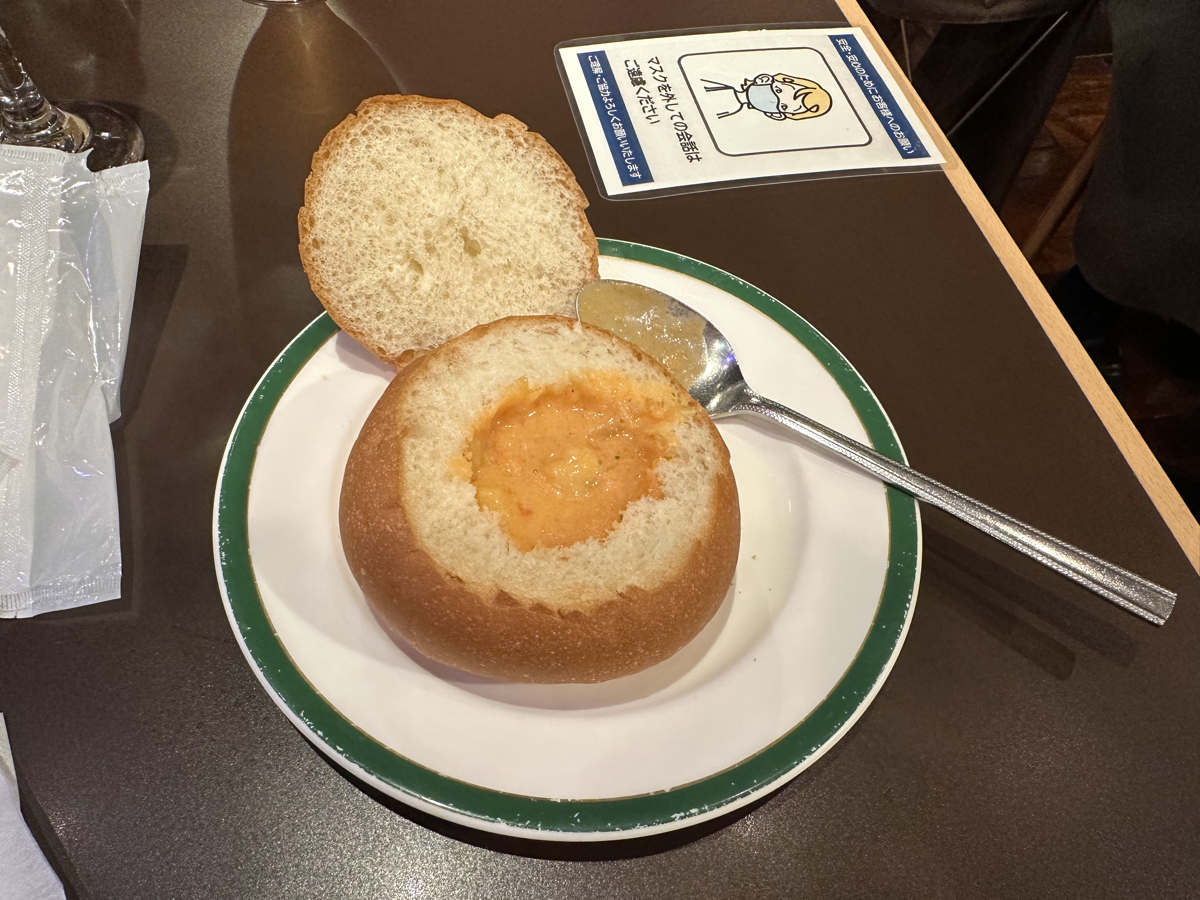 And then the beef curry omelette. Basically a beef curry with egg in it for some reason.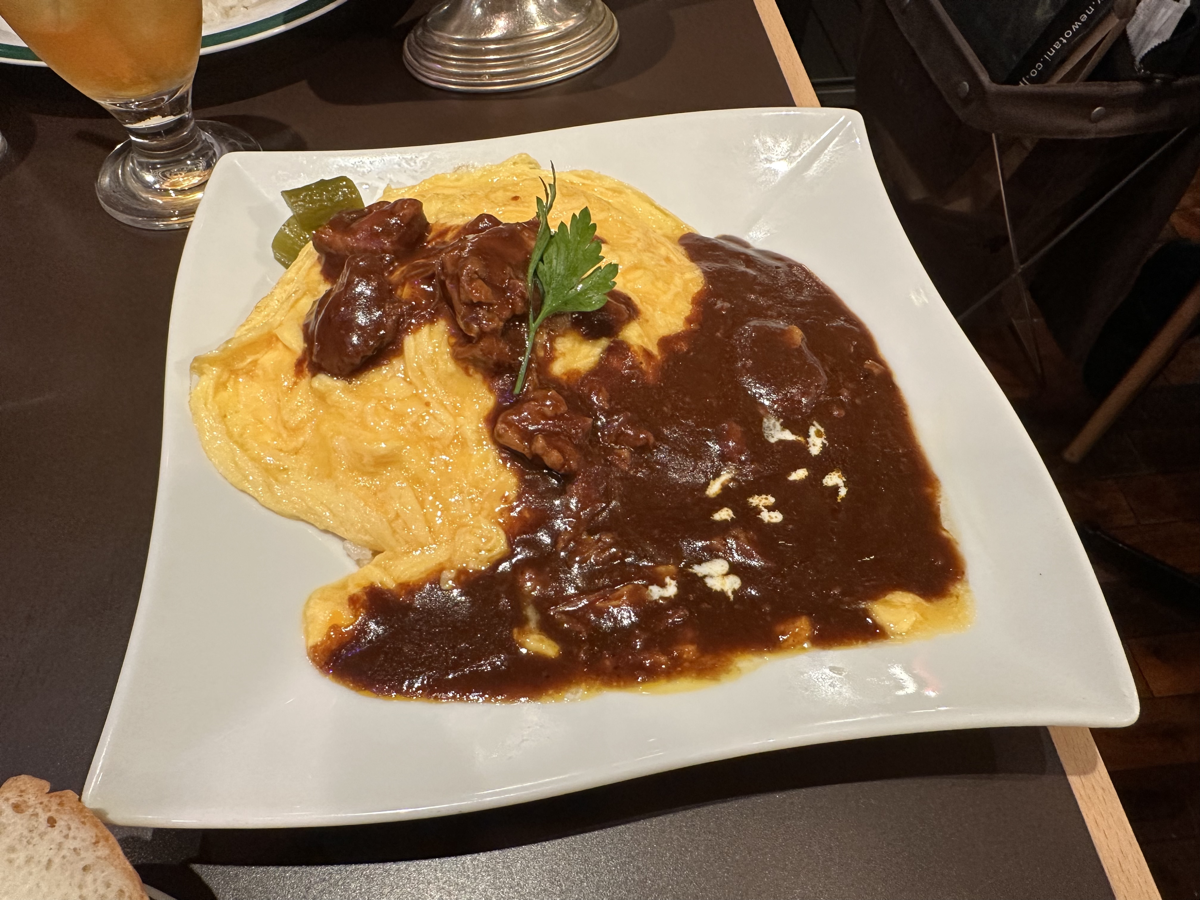 And then disappointing panna cotta. The chocolate syrup tasted cheap and the gelato had ice crystals in it.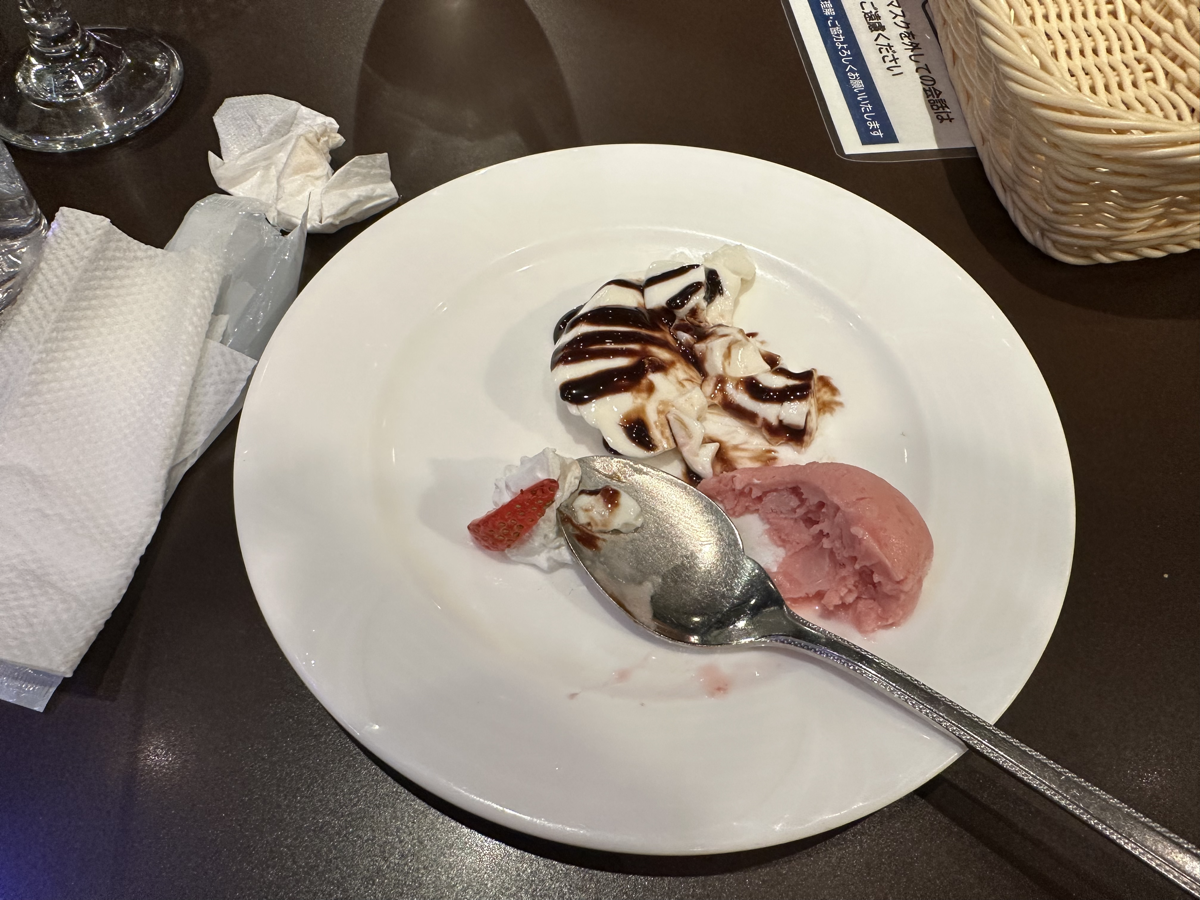 See what a great food photographer I am? I was already eating dessert before I remembered to take a picture. Oh well, it's not like I'm any sort of influencer. I'm putting pictures on my own blog which means I'm paying to have no one see these posts. Like self-publishing a bad book. Maybe that should be my next venture.