Well today (yesterday actually, I got sleepy and went to bed early) was the earliest and weirdest day planned on the trip. I promised James at Black Tide Brewing that I'd come see him and I did. It's a weird little trip off to a very rural coastal town in Japan that was hit by the tsunami. It's also where Watanabe Ken has a coffee shop, but I never made it there. I was also told (as is everyone who comes here, I think, that I "just" missed him.)
Anyway, the day started off with a breakfast buffet and it was pretty good.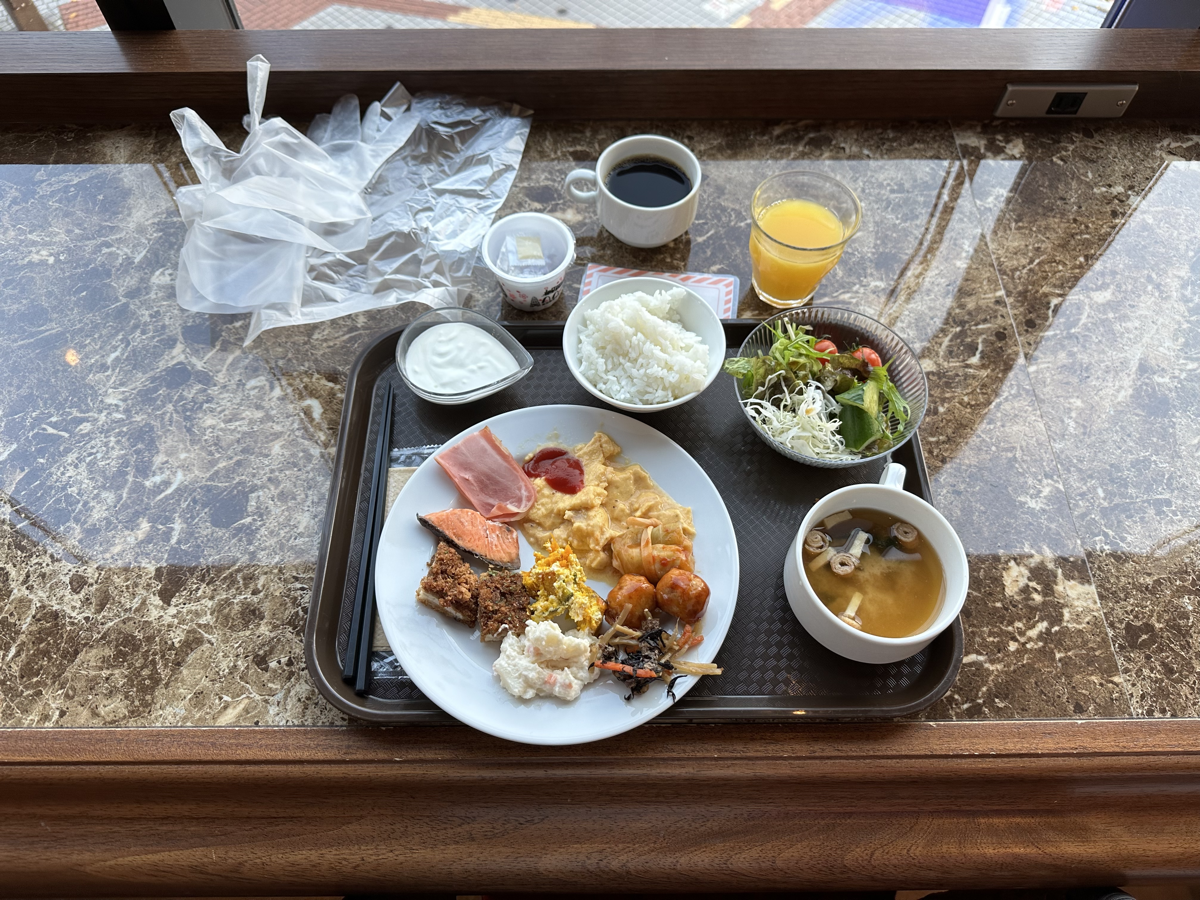 This is my view at breakfast, by the way.
I forgot to take a picture from my room, but it's basically this picture but seven floors higher. It was a great view of the river.
I took a Shinkansen to Ichinoseki (where I'd been before because that's where Sekinoichi brewing is) and then it was off on a tiny 2-car diesel train for the coast.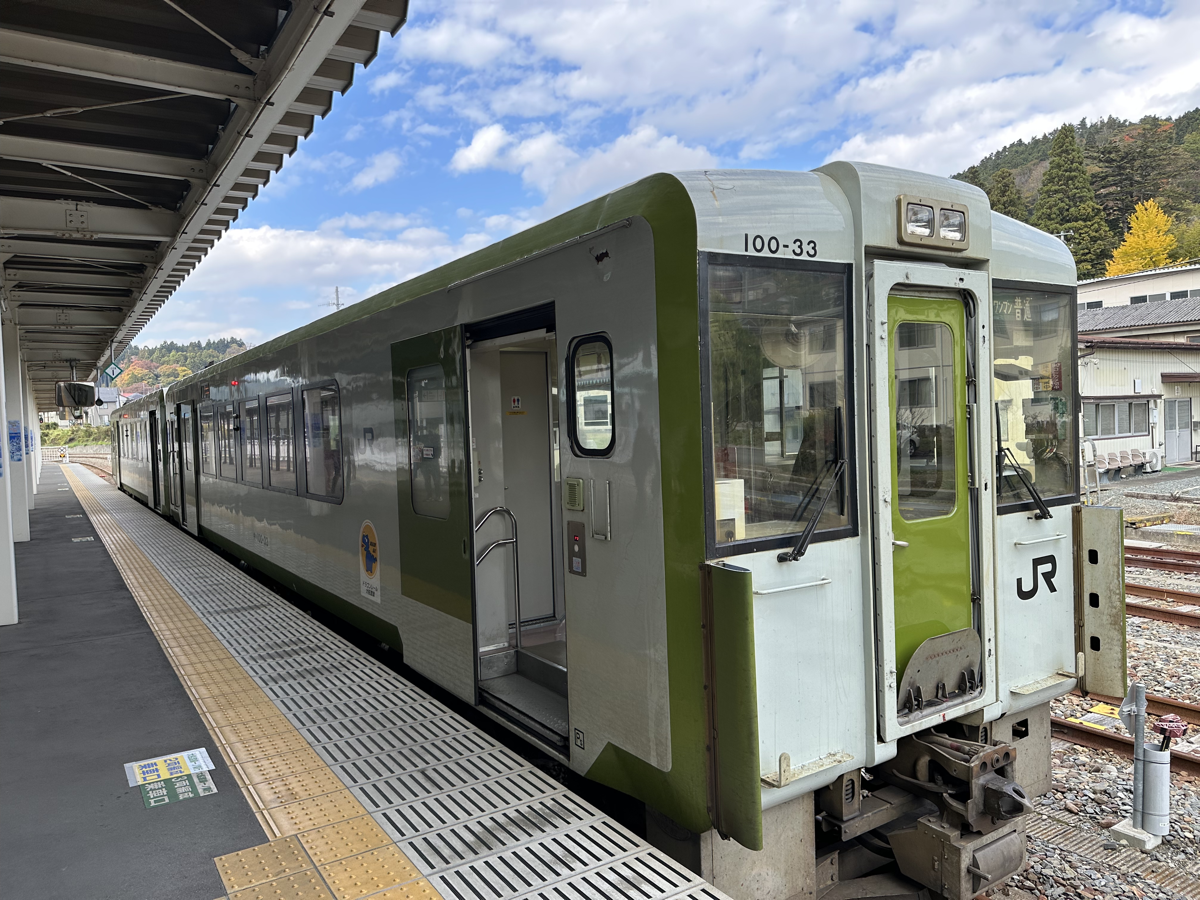 Kesennuma itself is much larger than I expected. They have a bus/train hybrid called the BRT. I wonder if it used to be a train. In any case, there is a long one-lane road, fenced off from regular traffic, that the bus runs down. I took the bus to the stop by the hotel and, oddly enough, I was in an industrial area. I think this is the lower area of town that was wiped out by the tsunami.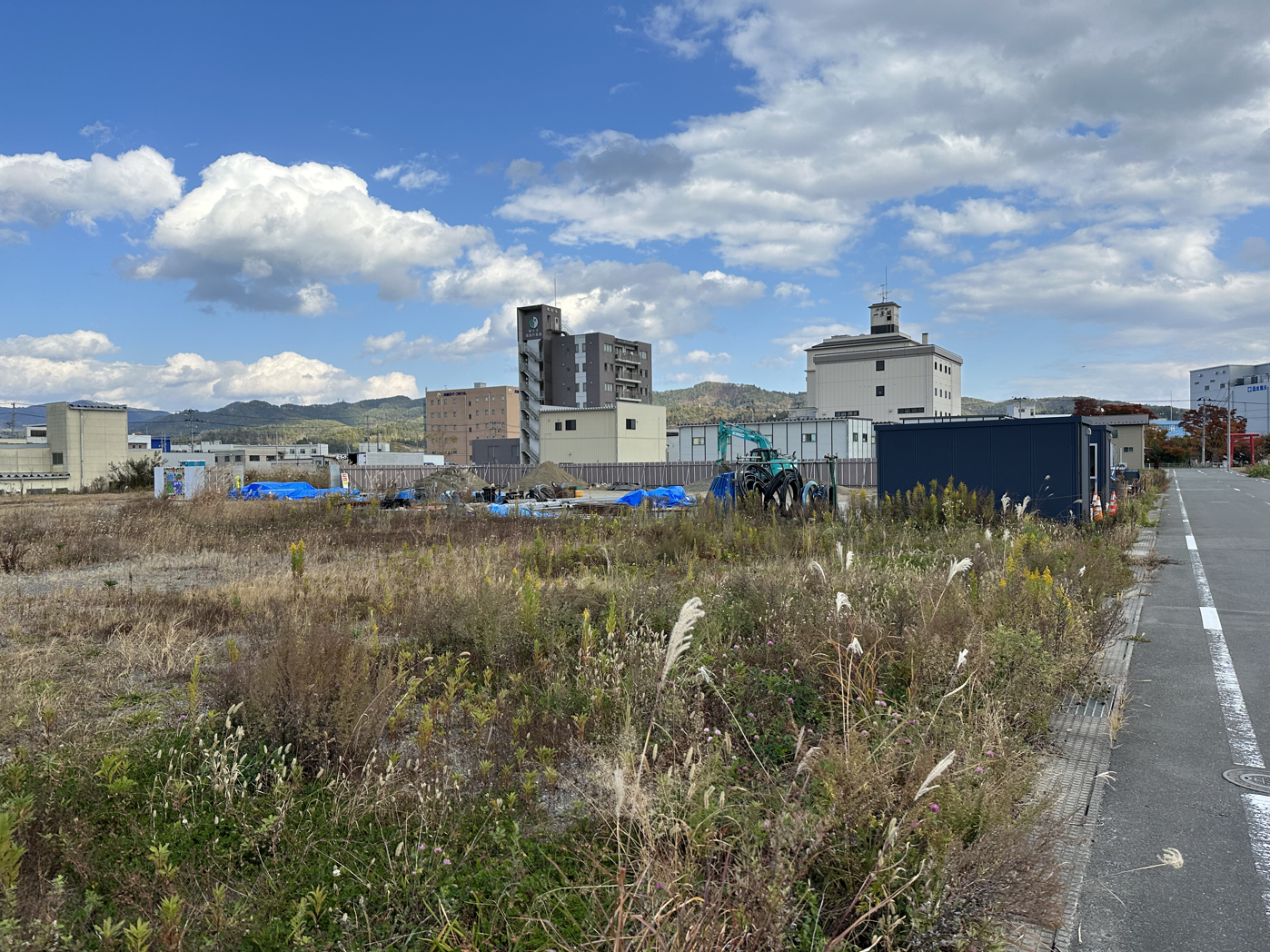 The hotel is the big building towards the right. The entrance is slightly below ground level and I thought that was odd. A later taxi driver told me that it was because of all the dirt that was brought in by the tsunami.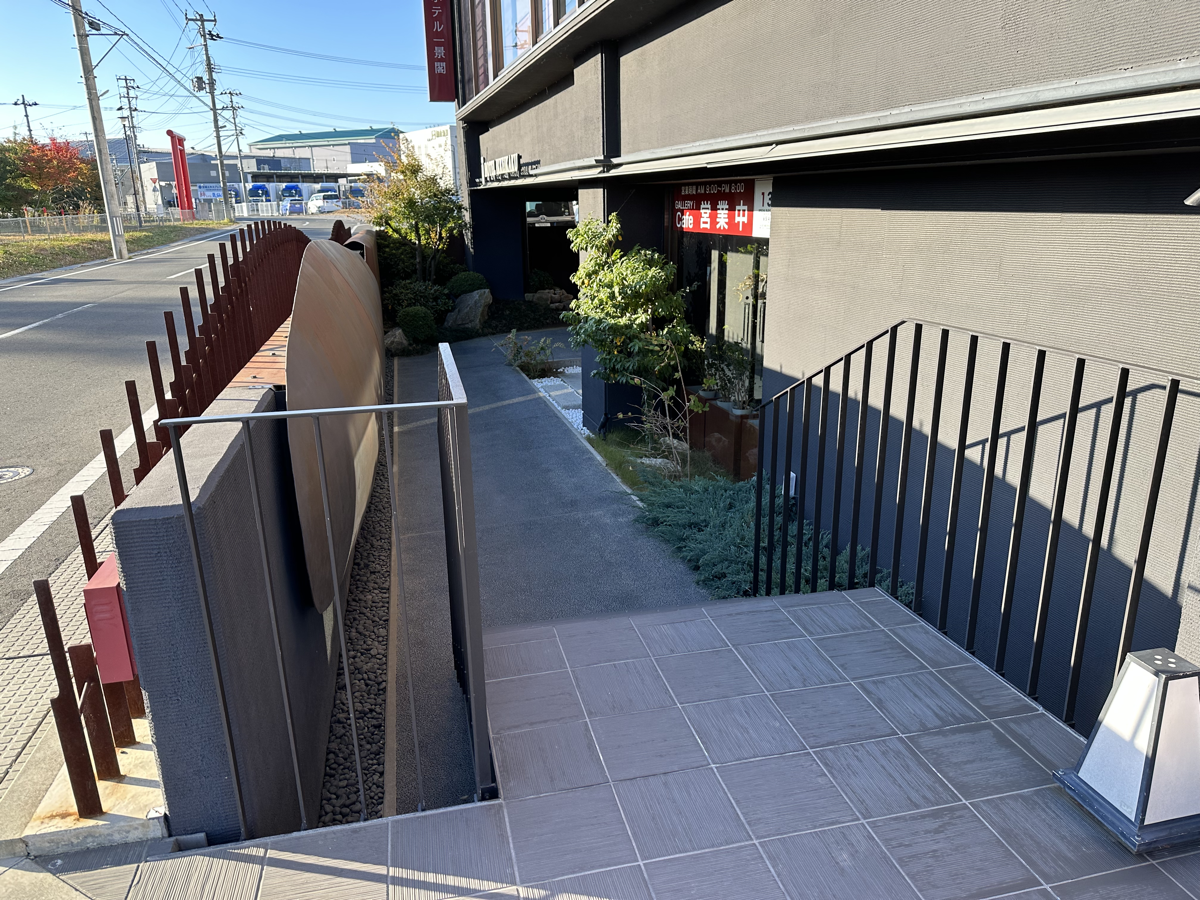 I dropped off my bags and walked the 15 minutes to black tie brewing, which is a stand in the marketplace. Behind the stand is their brewery which is a production brewing facility.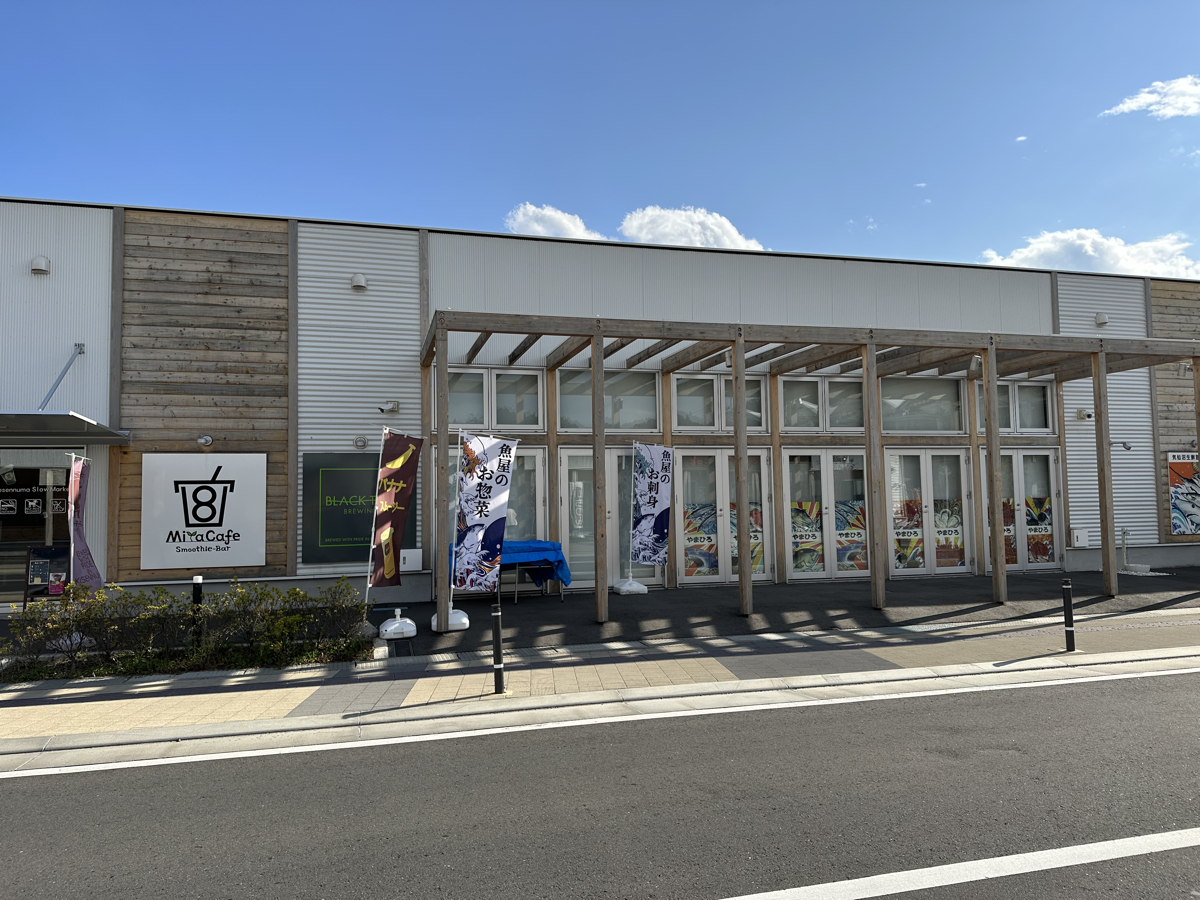 A picture from inside the market.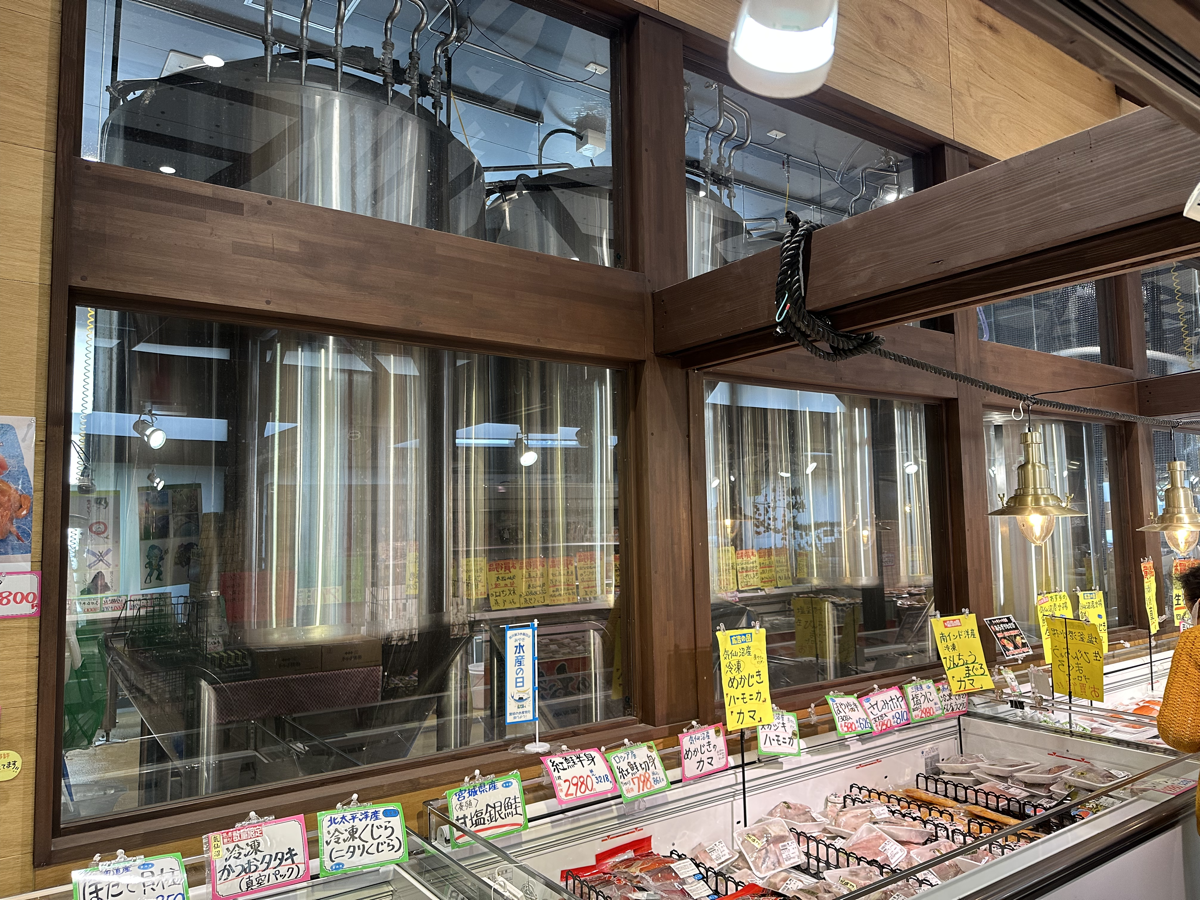 And inside.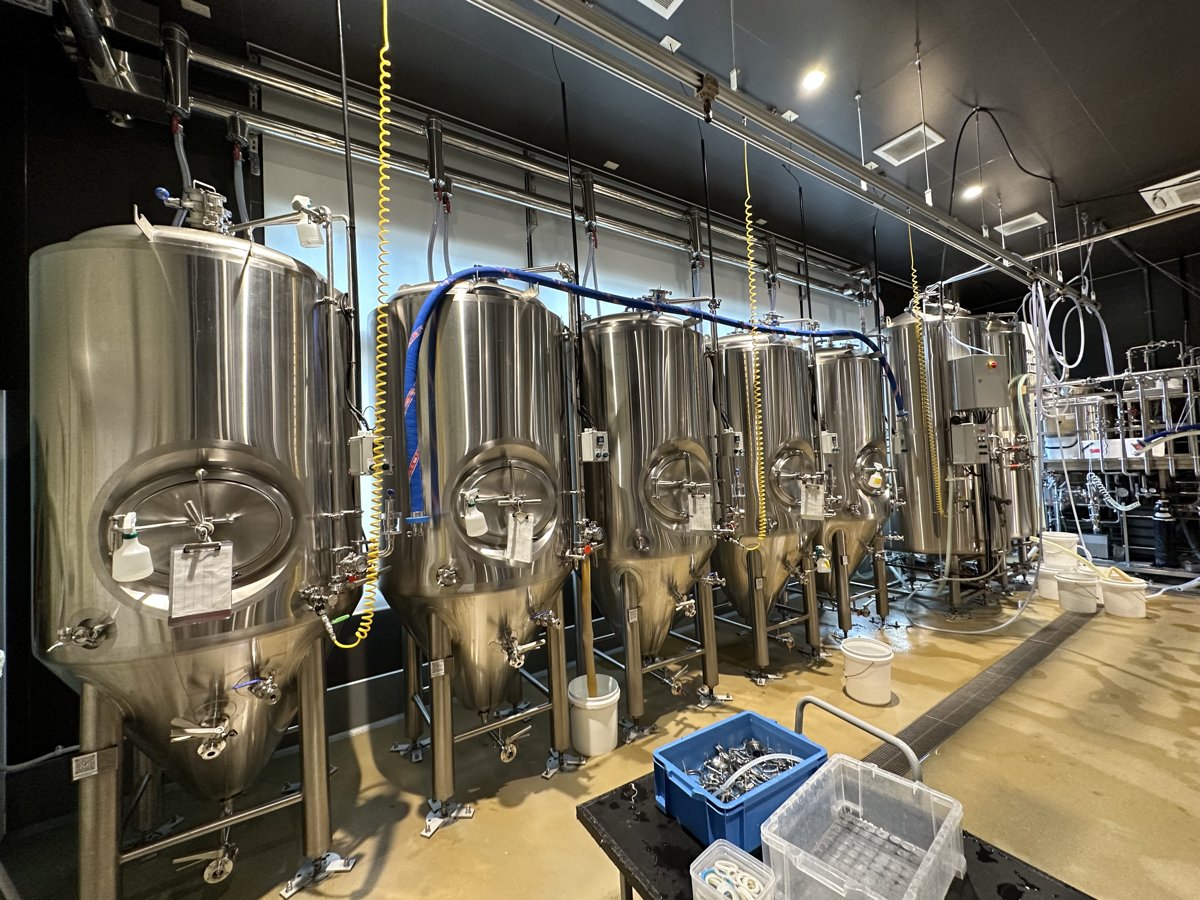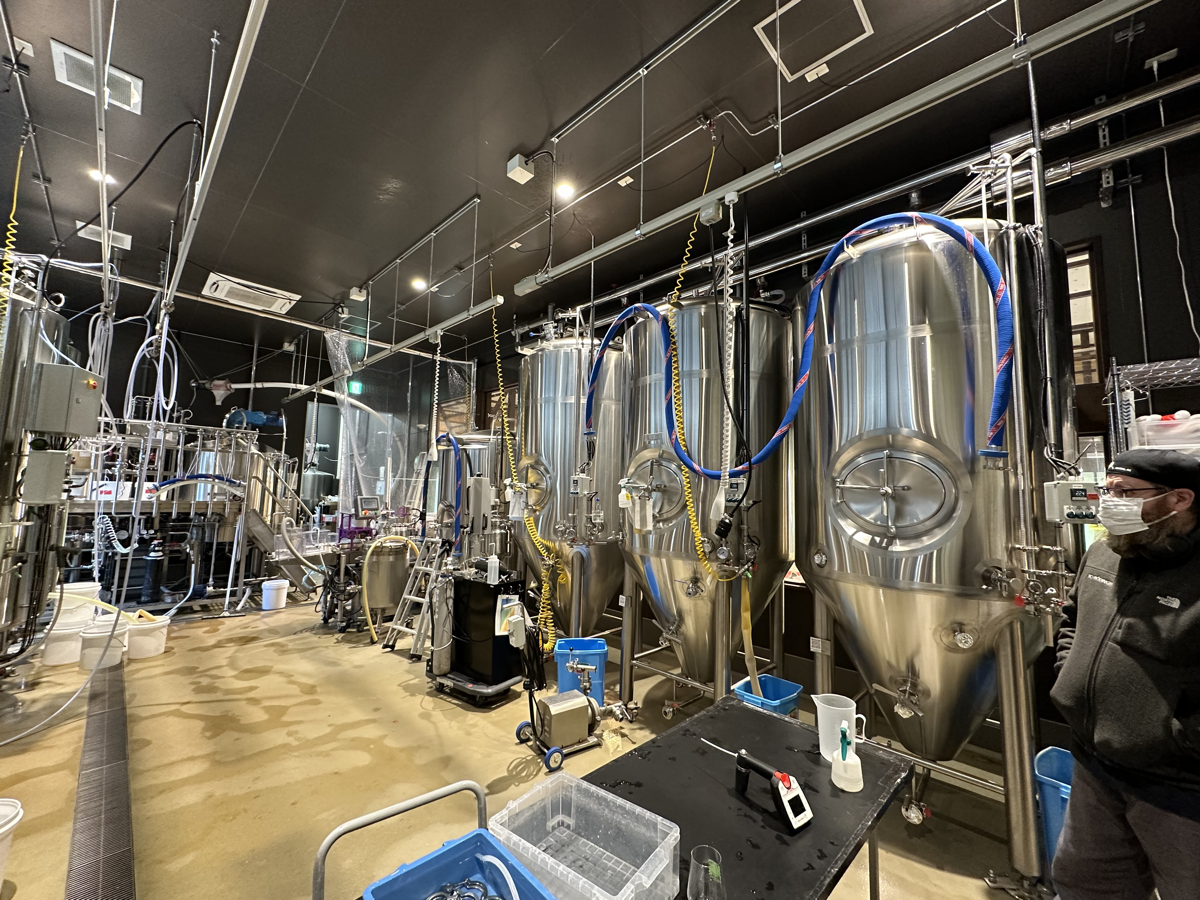 I think James was glad to have someone to talk English to for a while and we talked for 3 ½ or 4 hours. I didn't get to see much more of Kessennuma, but that was OK. I was mostly there because I said I'd come see him. The beers were well made and as I expected he said he has to make them palatable to the Japanese taste and they were a little on the sweet side with very little bitterness. That just made them taste like hazies to me. I was happy to find they had a taster tray! Maybe the Japanese breweries have figured out that people like taster trays or maybe it's just James.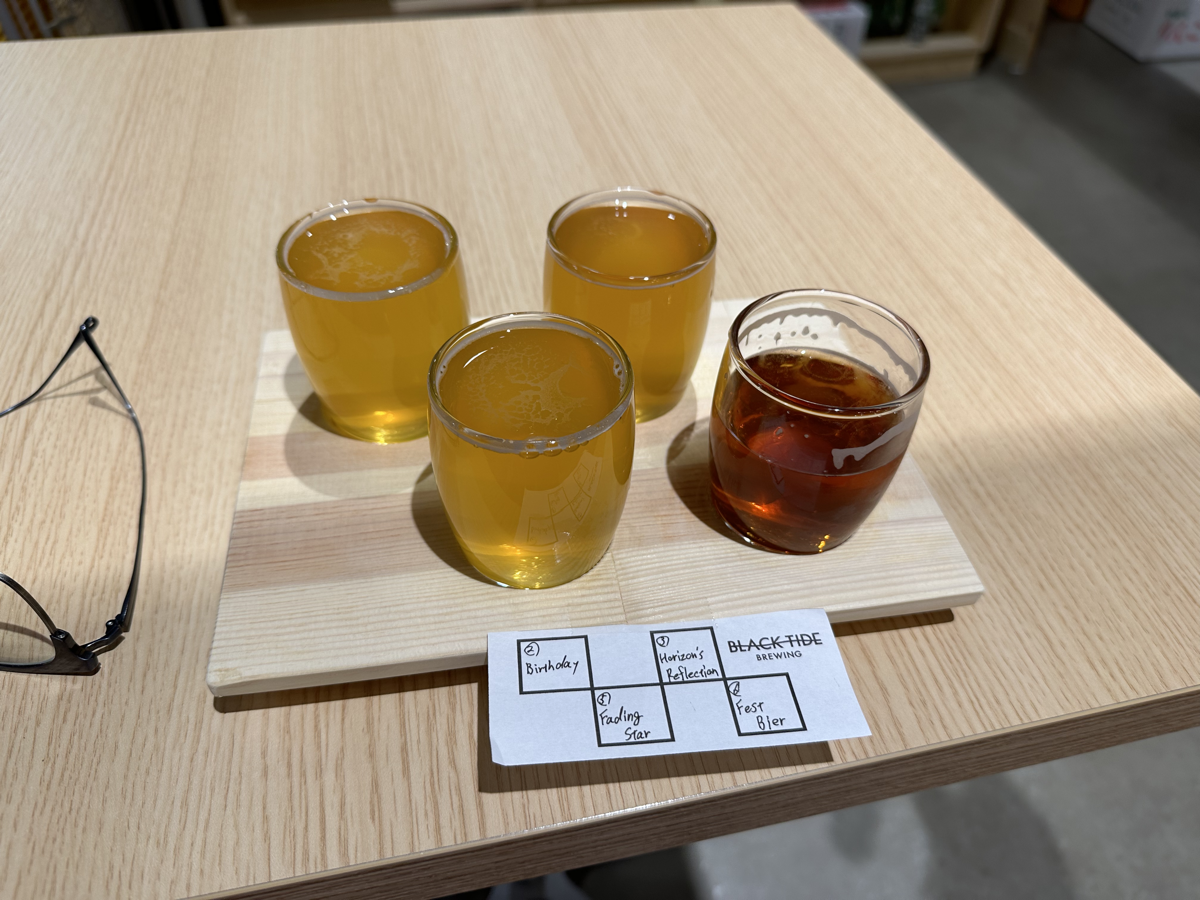 I let him get on with his day after monopolizing so much of his time. It was time to find dinner and James suggested the seafood store across the way. I had a glass of local sake which was very good, and they dropped off the "starter" that also just adds a seat charge to the meal. The octopus was incredibly fresh.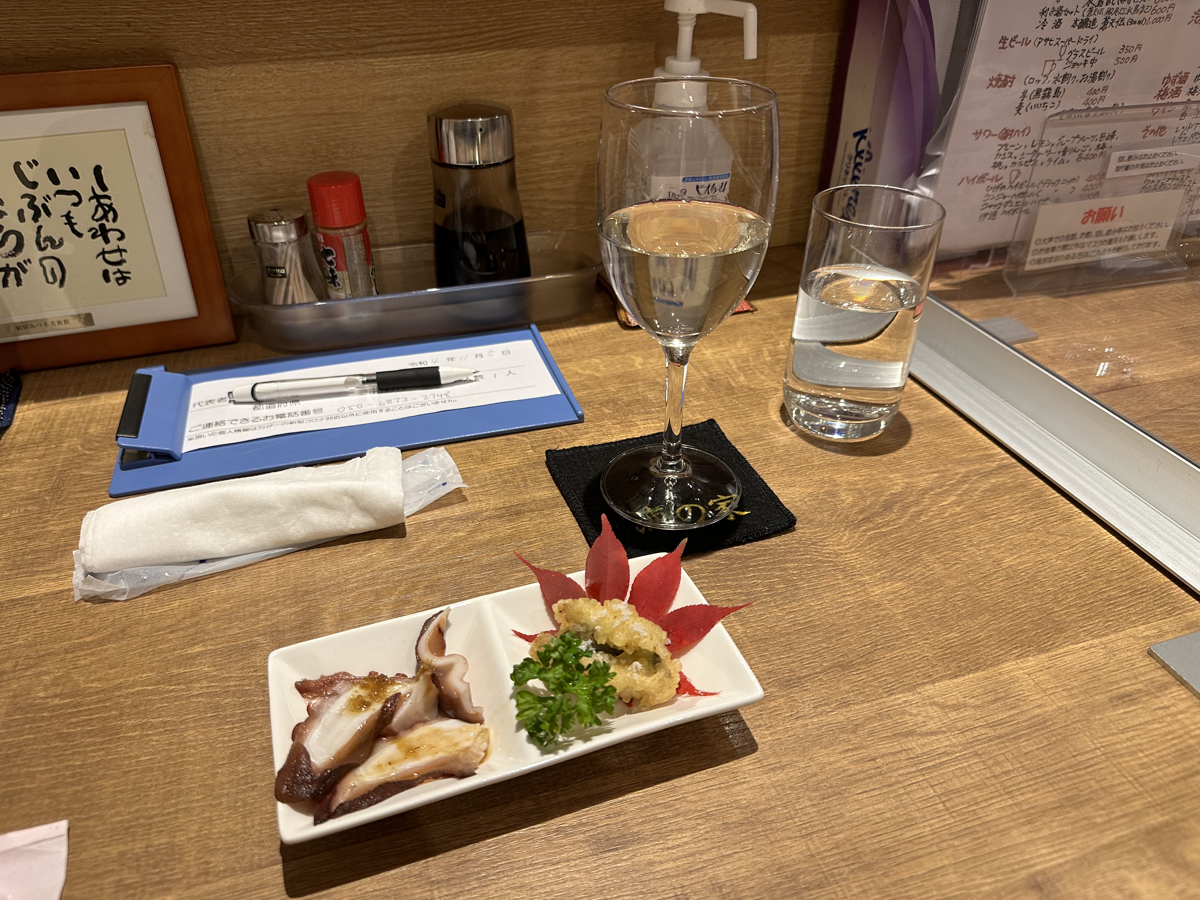 Don't ask me what I had. I just pretty much asked what they suggested.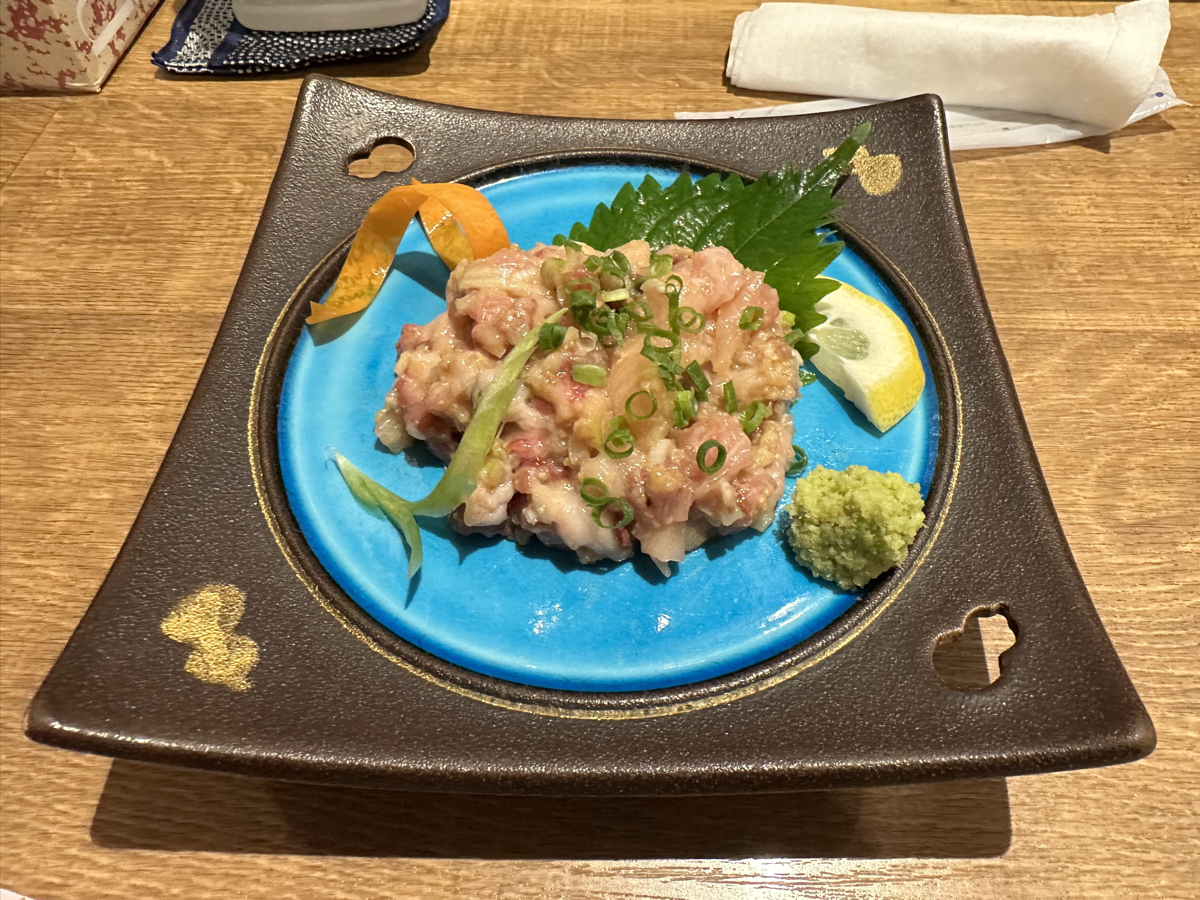 Katsuo since it's katsuo season. I don't know how to describe fish that tastes like it was caught that day. It's wonderful.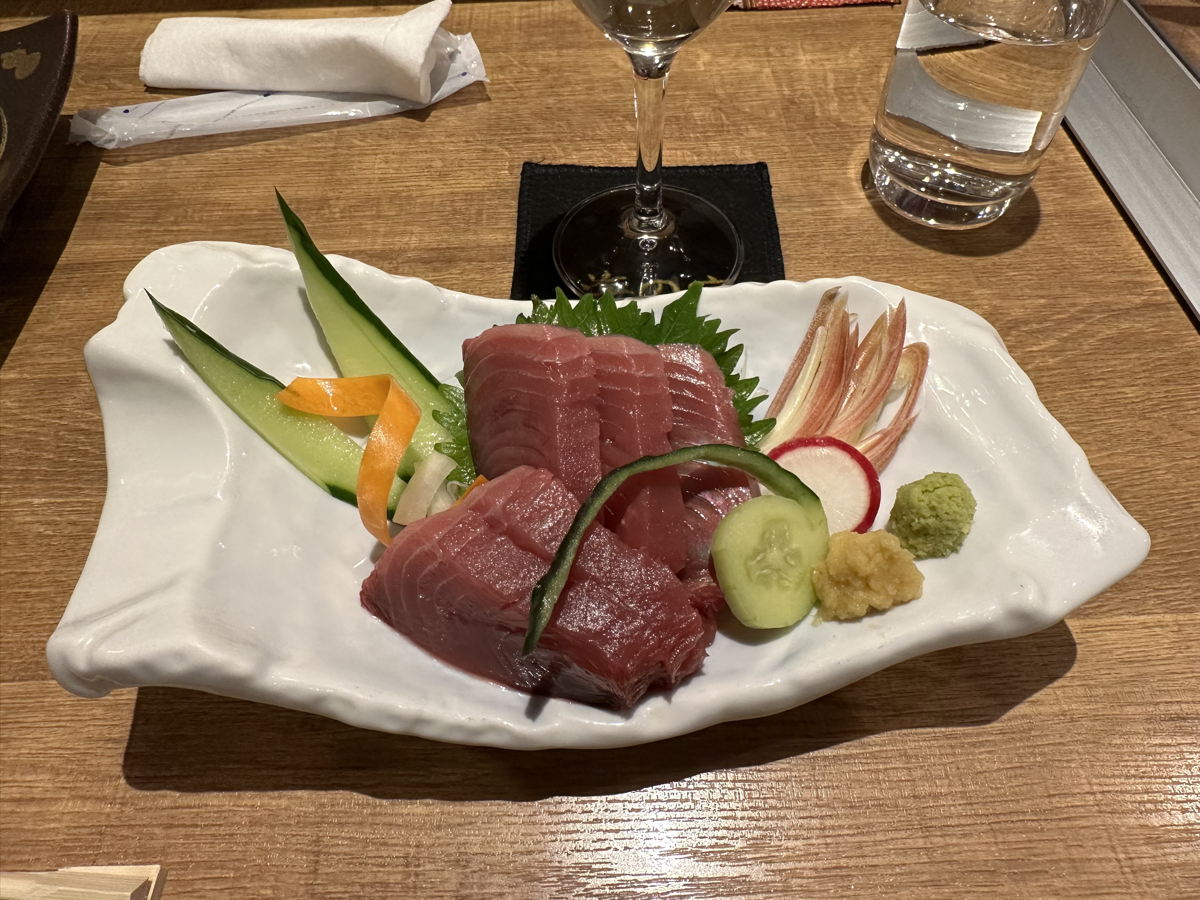 And I guess I didn't order that many dishes but this sushi was so spectacular that I got it twice.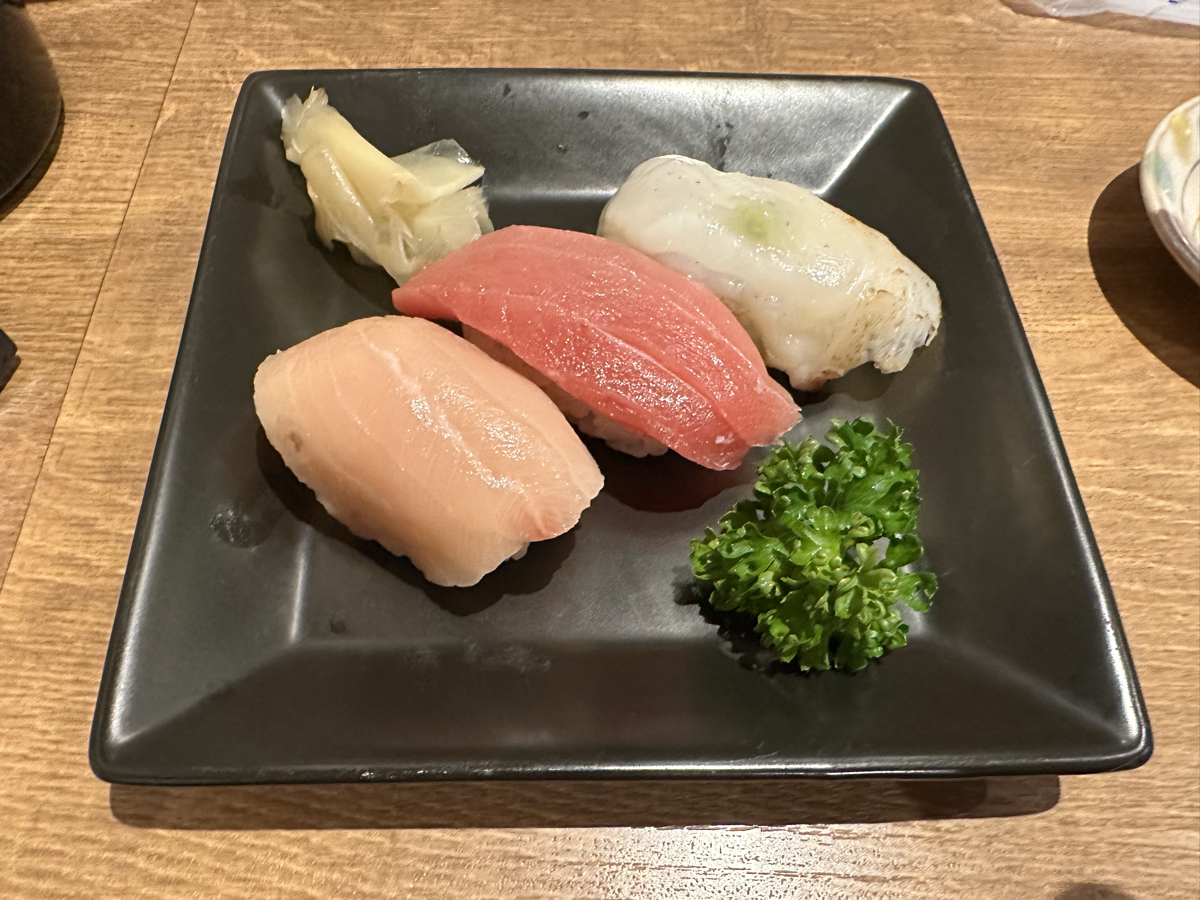 I think the one on the right is blowfish? It's a little crunchy and looks seared. The other two just melted in my mouth.
After that I went to the 7Eleven for some snacks and back to the brewery buy a can of beer. I asked them to call me a cab because I did not dress for the northern temperatures. It's 38°F this morning! Tomorrow it's off to Tokyo to meet up with my sister, another big travel day.