Woo, not a bad night of sleep. What I did was let the A/C heat the room all night even though it makes awful noises and then didn't use the comforter as much. Through much experimentation I found that even if the room is cold the comforter in the hotel is just too much. Phew. Too bad I figured it out on my last night.
The pain in my ass keeps being a pain in my ass. It changed though. I could not get it to go away, but it wasn't as intense. So as you'd expect, I overdid it later in the day. I'm on vacation. I can't just sit inside all day.
I started out at the SAME COFFEE SHOP. Mainly because it's close and I like it. There's no coffee cup in the room so I have to rely on outside coffee and Drip-X-Cafe is about as good as it gets.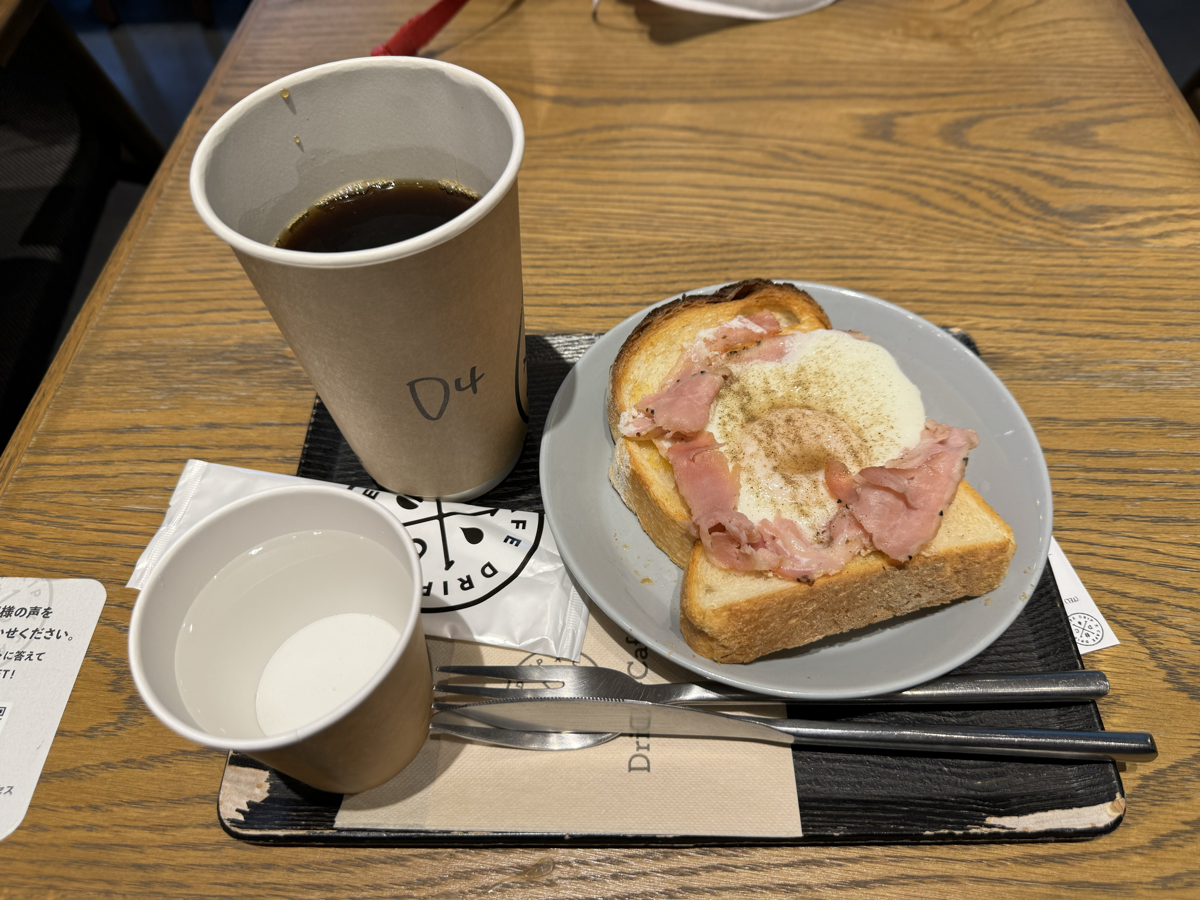 Oddly it's been getting less and less crowded as the week goes on.
Then it was time to make my way to Wakayama. I was going to try to get on an express train but the maze to get across the street to the main station was too much and I had one minute to make it through the gate and onto the train. I decided to go with a later option and found one that was even faster. I had to ask if it was reserved seating and it sure was. Reserved seating only! I made some mistakes buying my ticket and only bought the seat. You also need to buy a transit ticket from point-to-point and I forgot that. The other odd thing is that it's in the new JR station. It took me forever to get to the gate, and then the cars on the trains kept flip-flopping where car one was on the front for my train but was on the back for the previous train. I got the only seat left on the right-hand side and I was afraid I'd be crammed in next to someone else. Turns out I was in a weird end row where there was only one seat on the right-hand side! And plenty of seats were open so I really can't understand how the JR reservation system works.
I made it to Wakayama, took the bus to the hotel, dropped off my bag, and then went looking for the ramen restaurant that my friend Moriwaki told me to try. I found out later that Wakayama has their own take on ramen and they call it "chuuka soba". The line wasn't that bad. And it can go pretty fast. The whole seating area was tiny and most of the inside was the kitchen.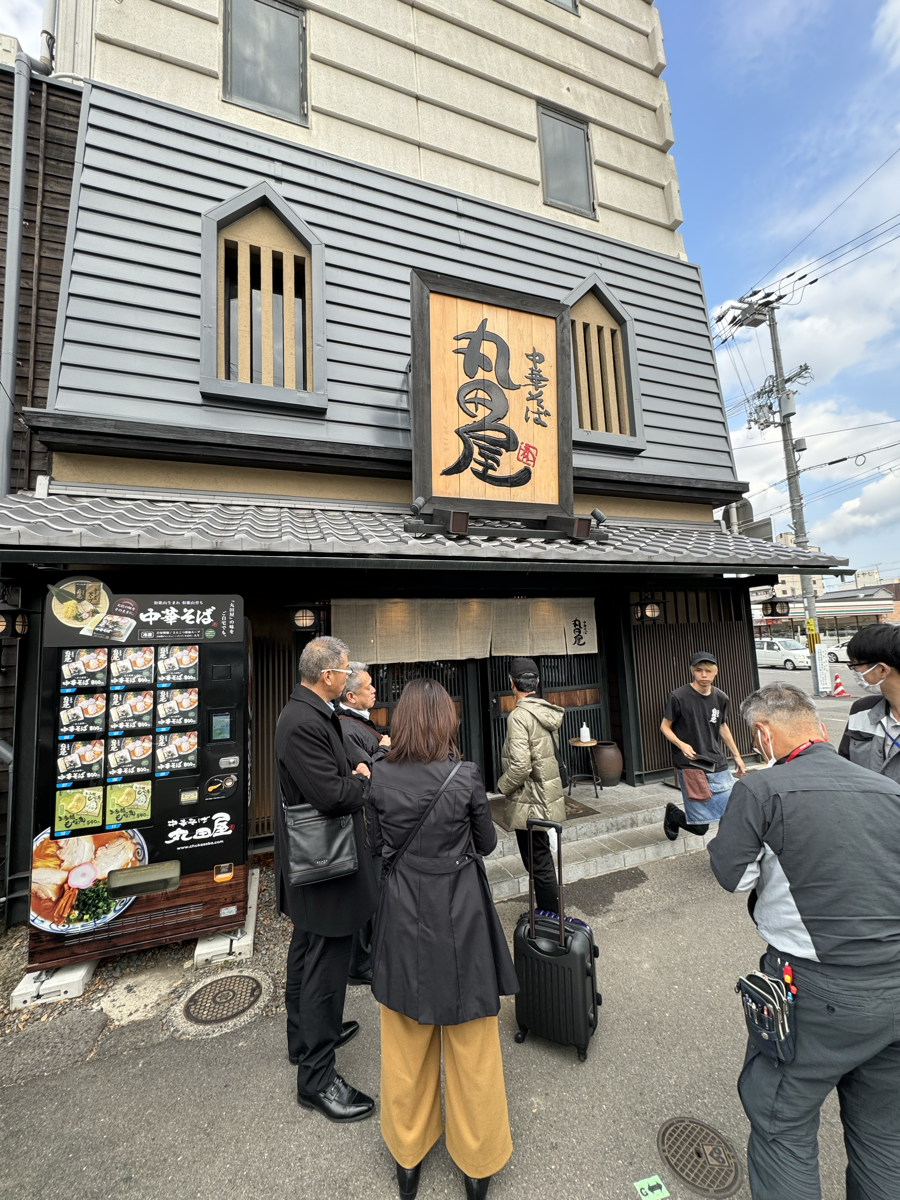 I was recommended the normal ramen, but I got the "special" that had more charsiu pork. The eggs and the weird sushi are there for the taking. You just tell them how many you ate as you check out.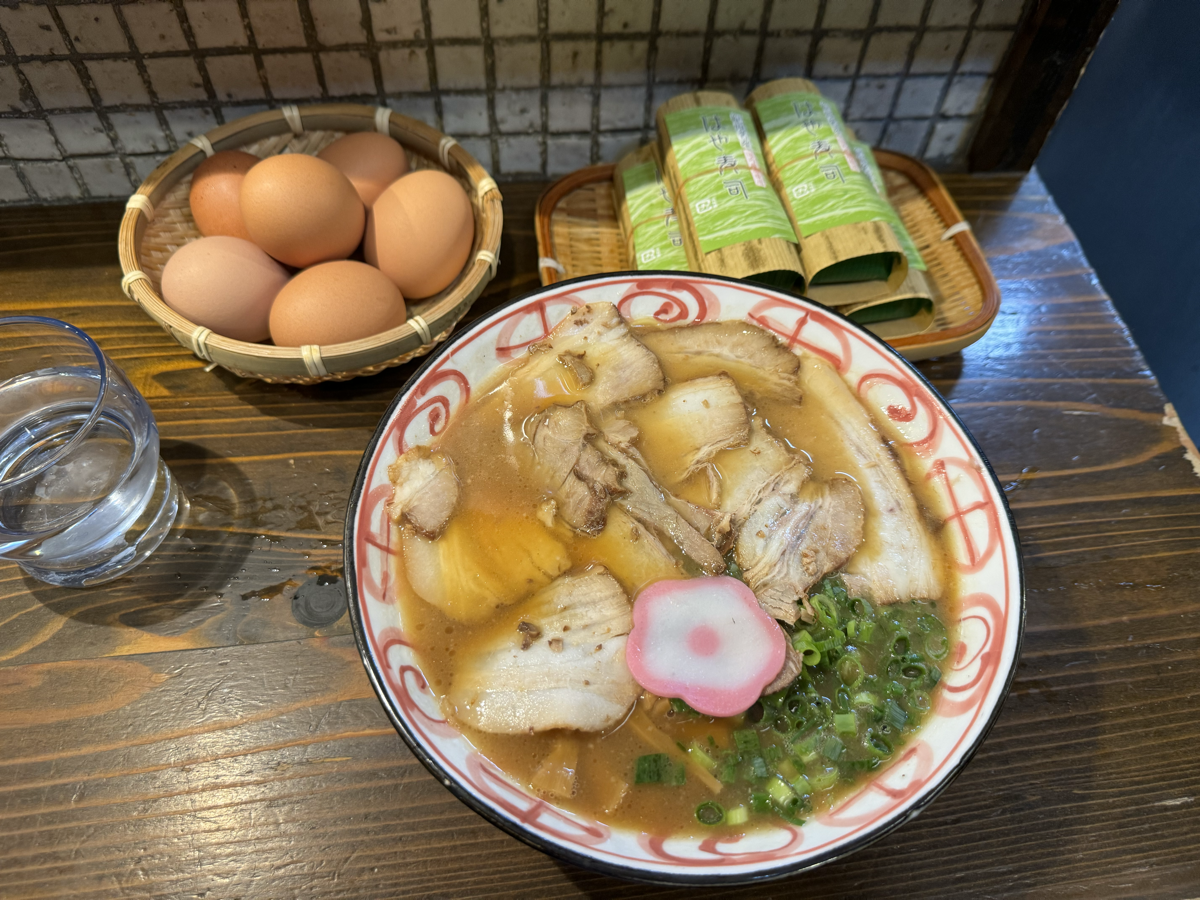 Here's what the noodles look like.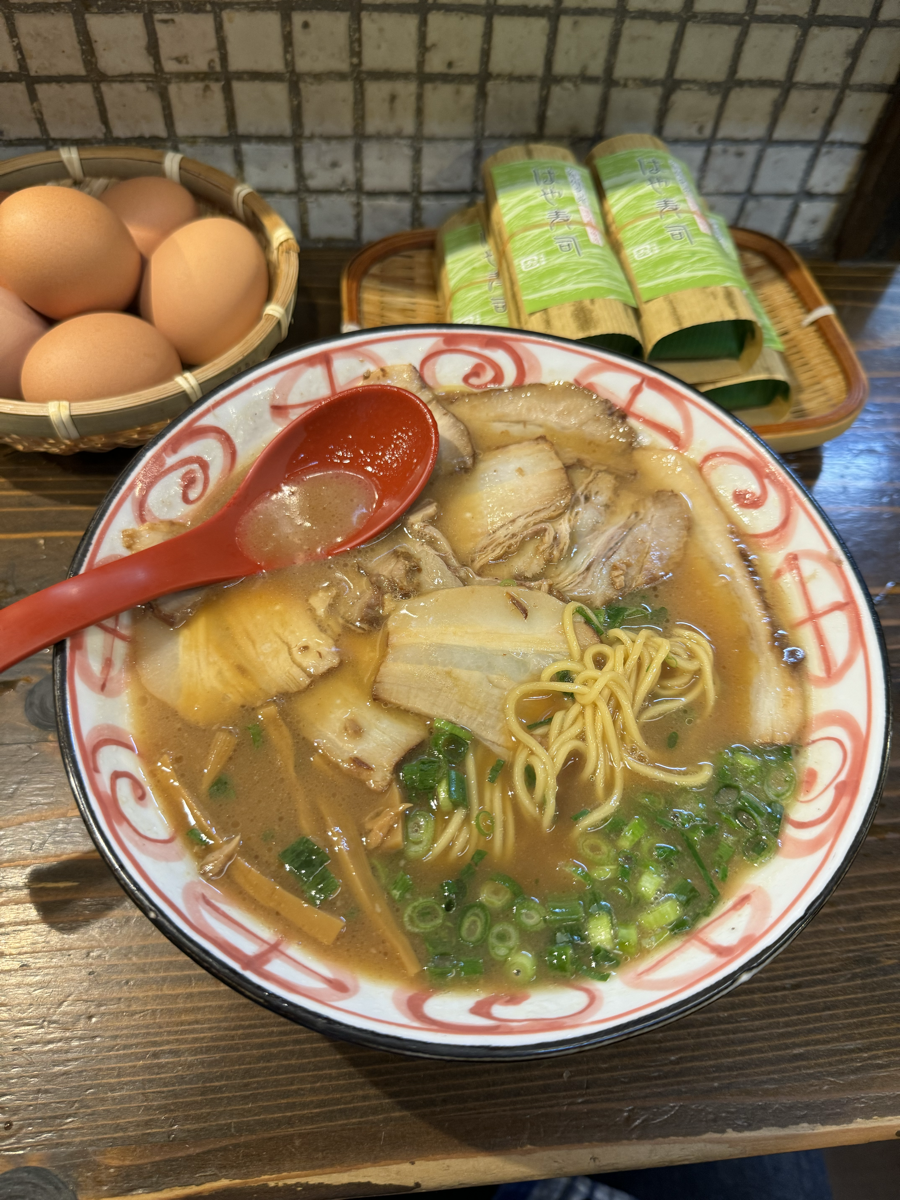 Later I added an egg. Turned out to be perfect for hipsters with that bright orange color.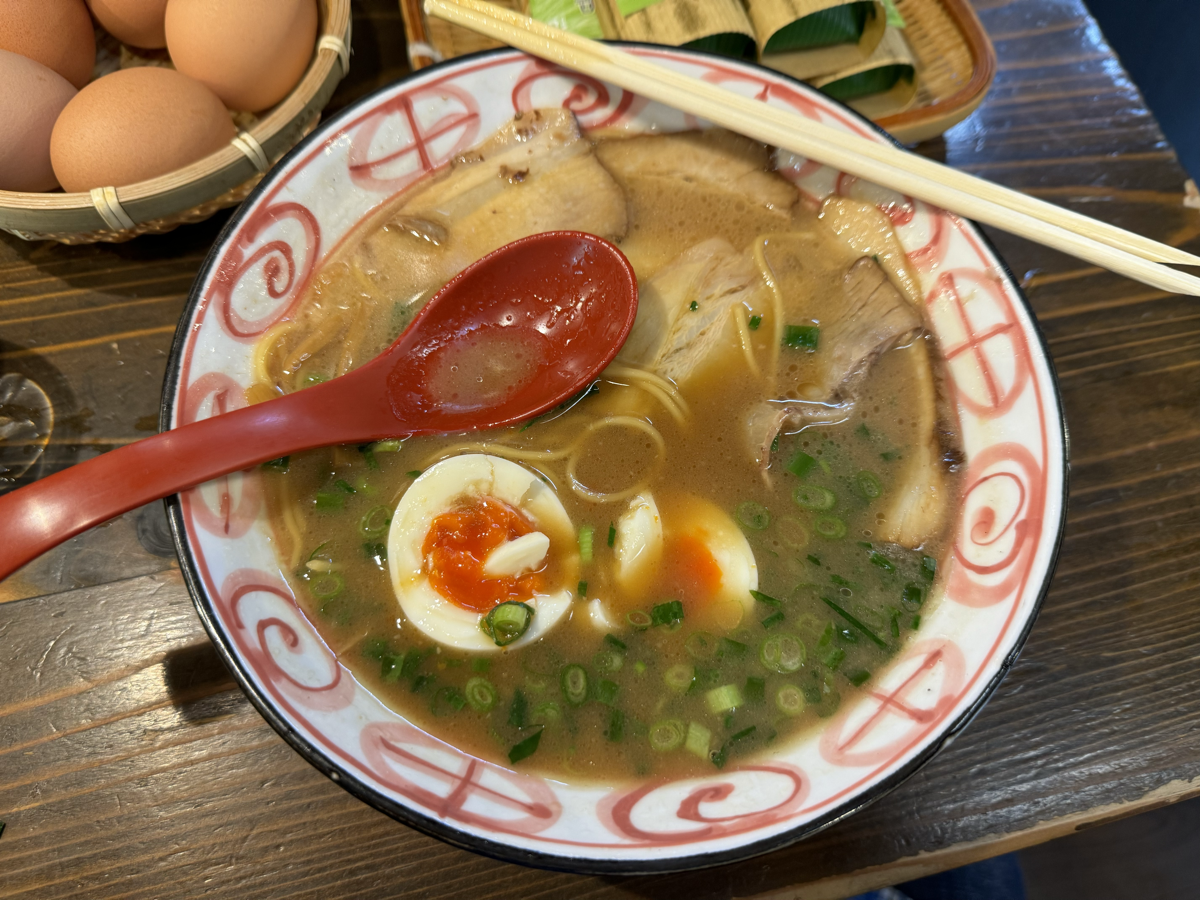 I wasn't quite full but I never did find any sweets. Instead I went back to the station for suggestions on what to see. I can't remember what the old seaside town area is called (probably old seaside town area) but my ass felt OK today. It's probably because, for some reason, it's warm again. I even got sunburnt a little.
I took a train to the middle of nowhere and had to walk quite a way to make it to Kimiidera. The woman at the tourist bureau told me I'd be OK because there was a ropeway and elevator at this temple. It had the largest standing wooden statue in Japan(? the world?), but the statue is fairly new and also gilded so I couldn't tell it was wooden. But back to the ropeway. It was like diagonal elevator, though it cost ¥600 (I think ¥400 was for entrance to the temple). You got on and pushed the "second floor" button or whatever the label was and off you went.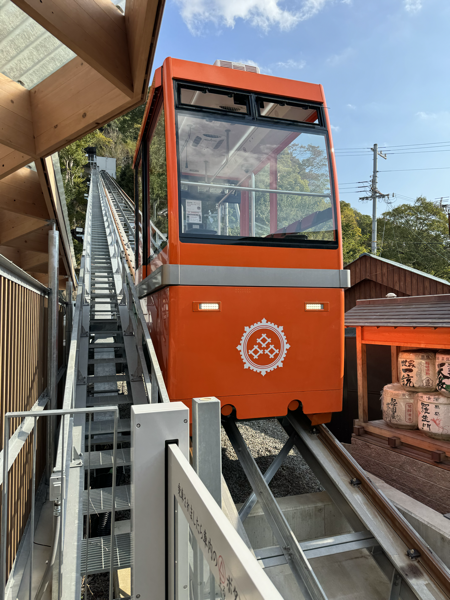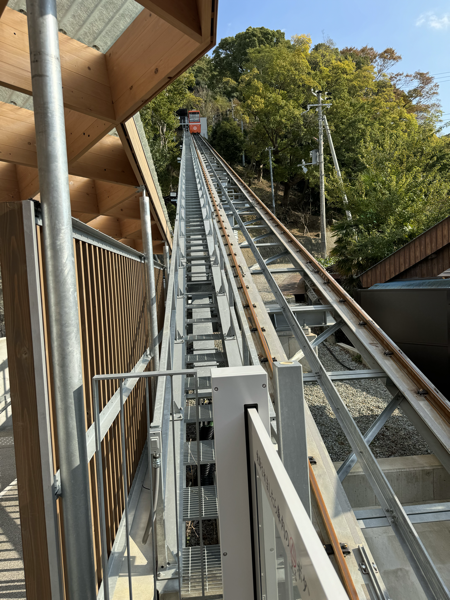 The temple was quite nice and was #2 on a pilgrimage route. Just like me to start in the middle.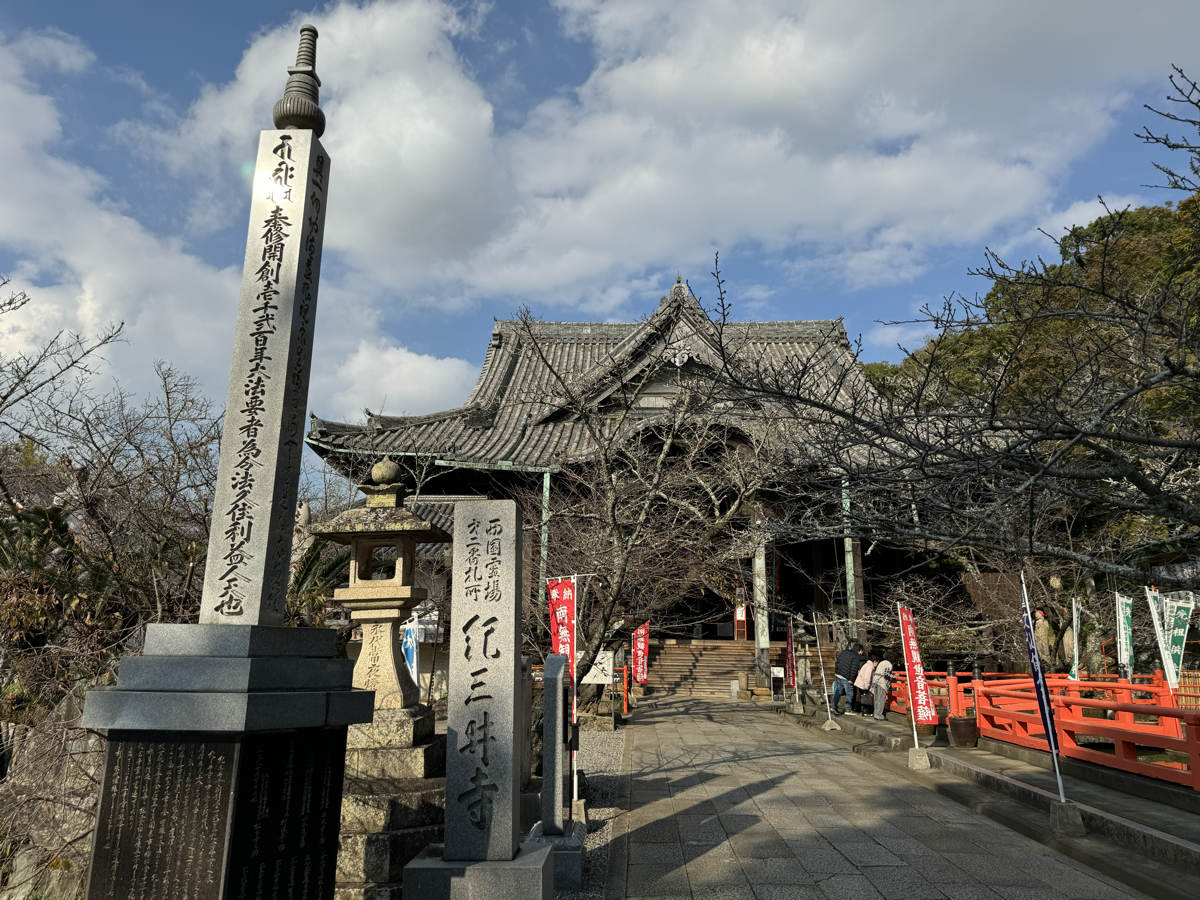 Here's the building with the wooden Kannon (Goddess of Mercy) statue.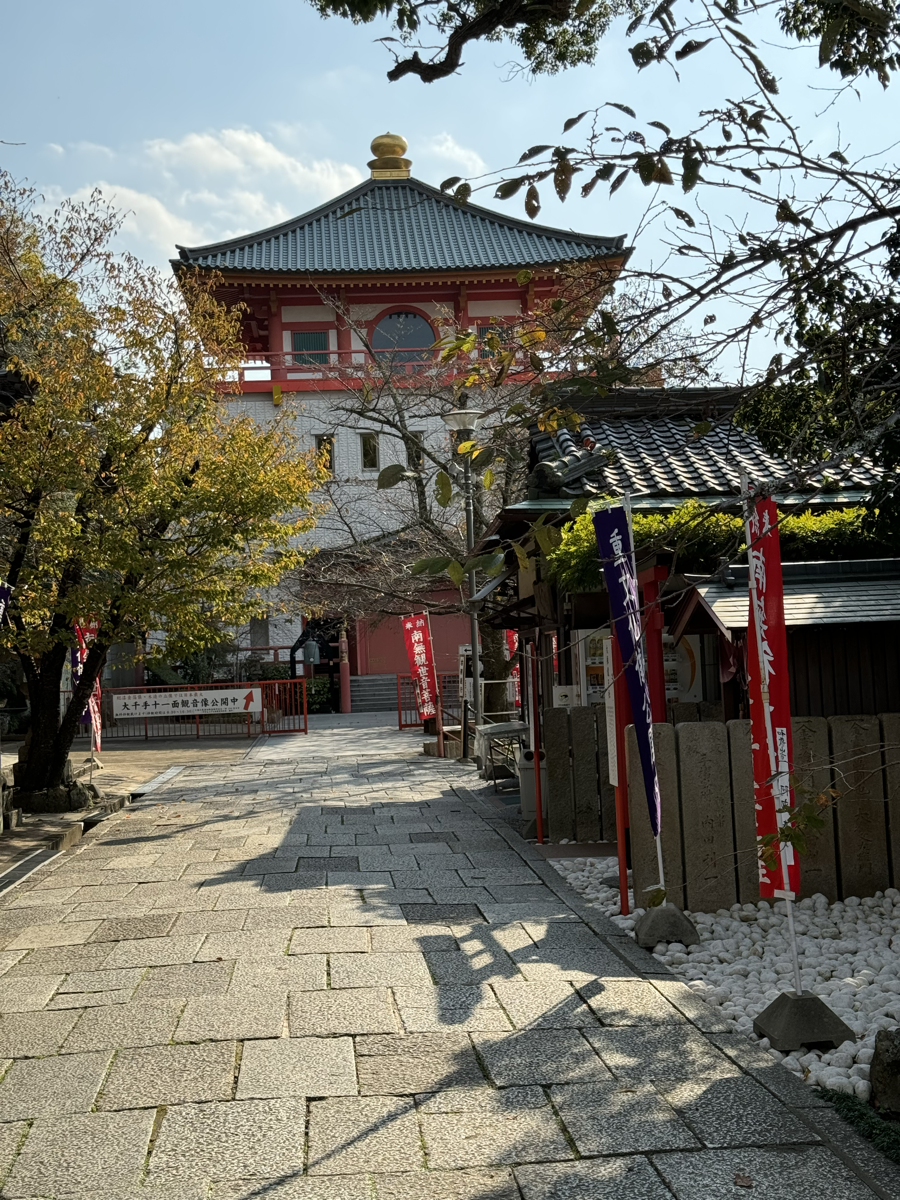 And as the tourist center promised, the view was pretty nice (there was a nicer view but I forgot to take a picture from it).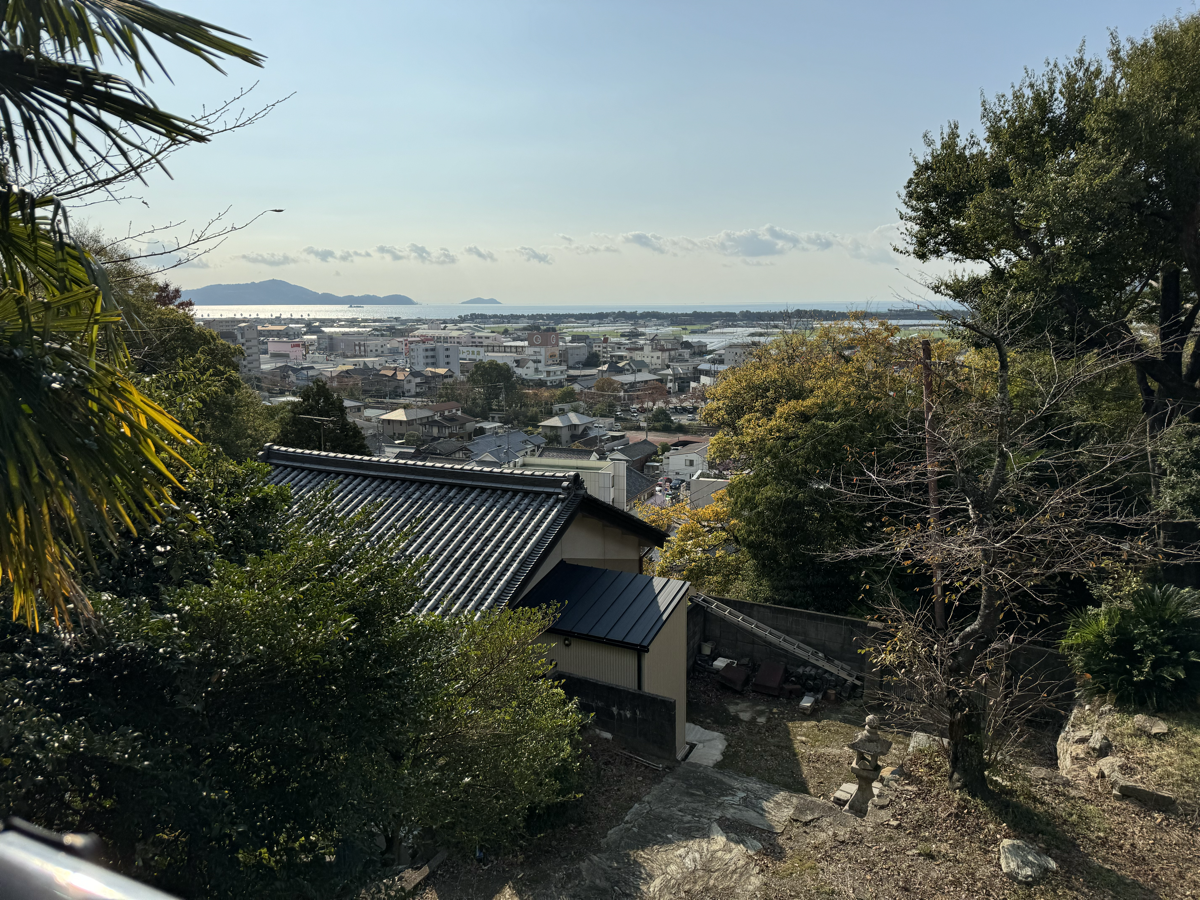 Then there were miles of walking through semi-industrial Japan to get to a few shrines. My leg hurt a bit, but it wasn't so bad that I stopped. One of the worst parts is the paths were made of the same odd paving stones that made the surface uneven and that did not help.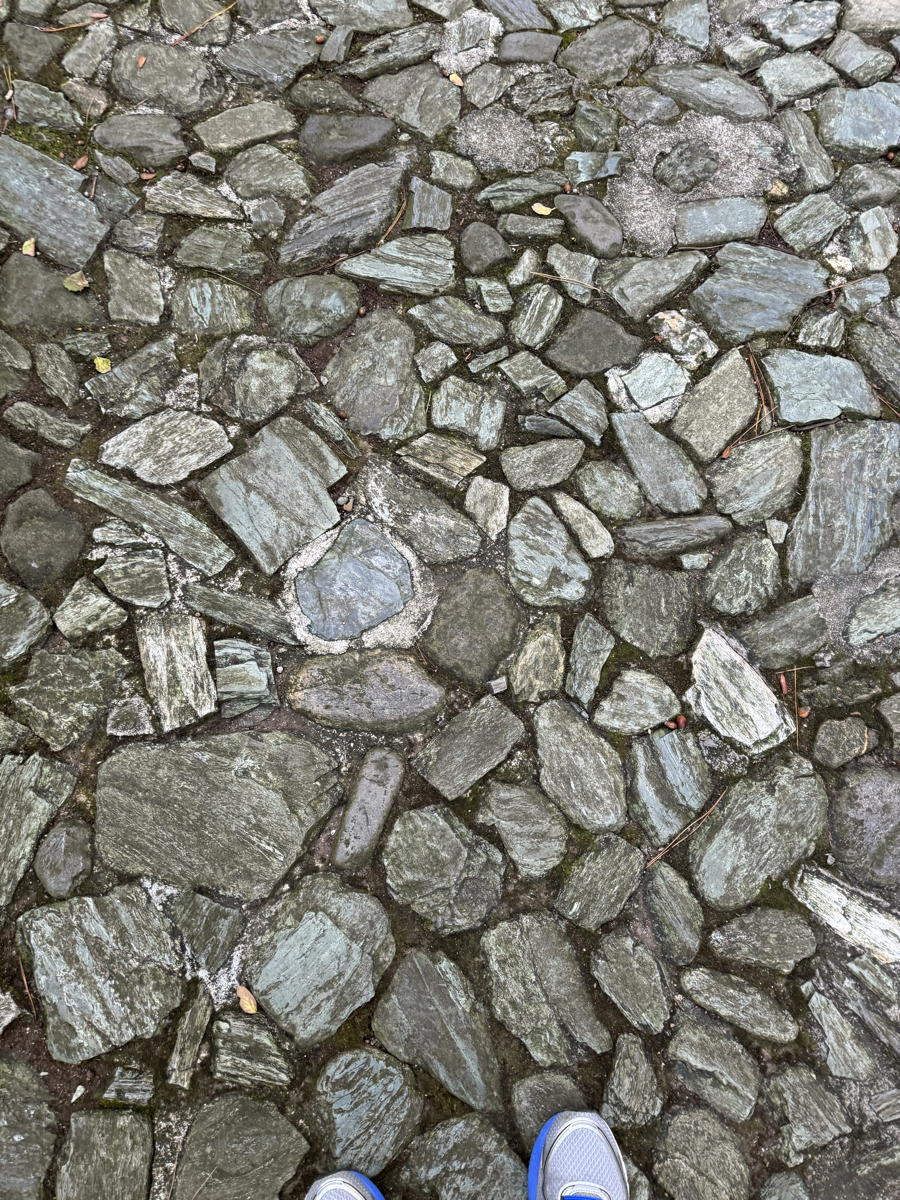 I made it to the last temple on my list, Kishu Toshugu shrine. There are a couple of barriers to entry. First, the stairs. Stairs are what make the pain in my ass worse. If I had any sense, I would've skipped this shrine.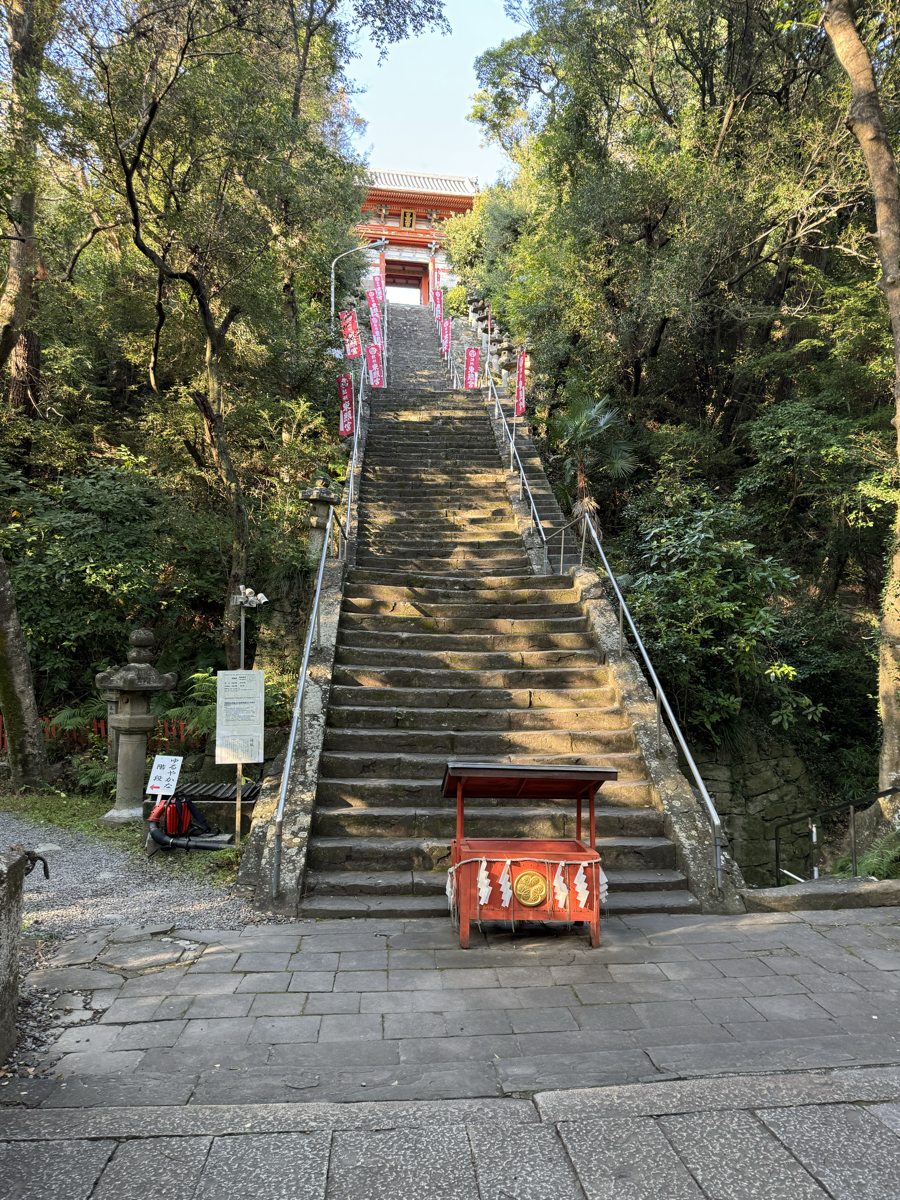 But obviously, I do not have any sense.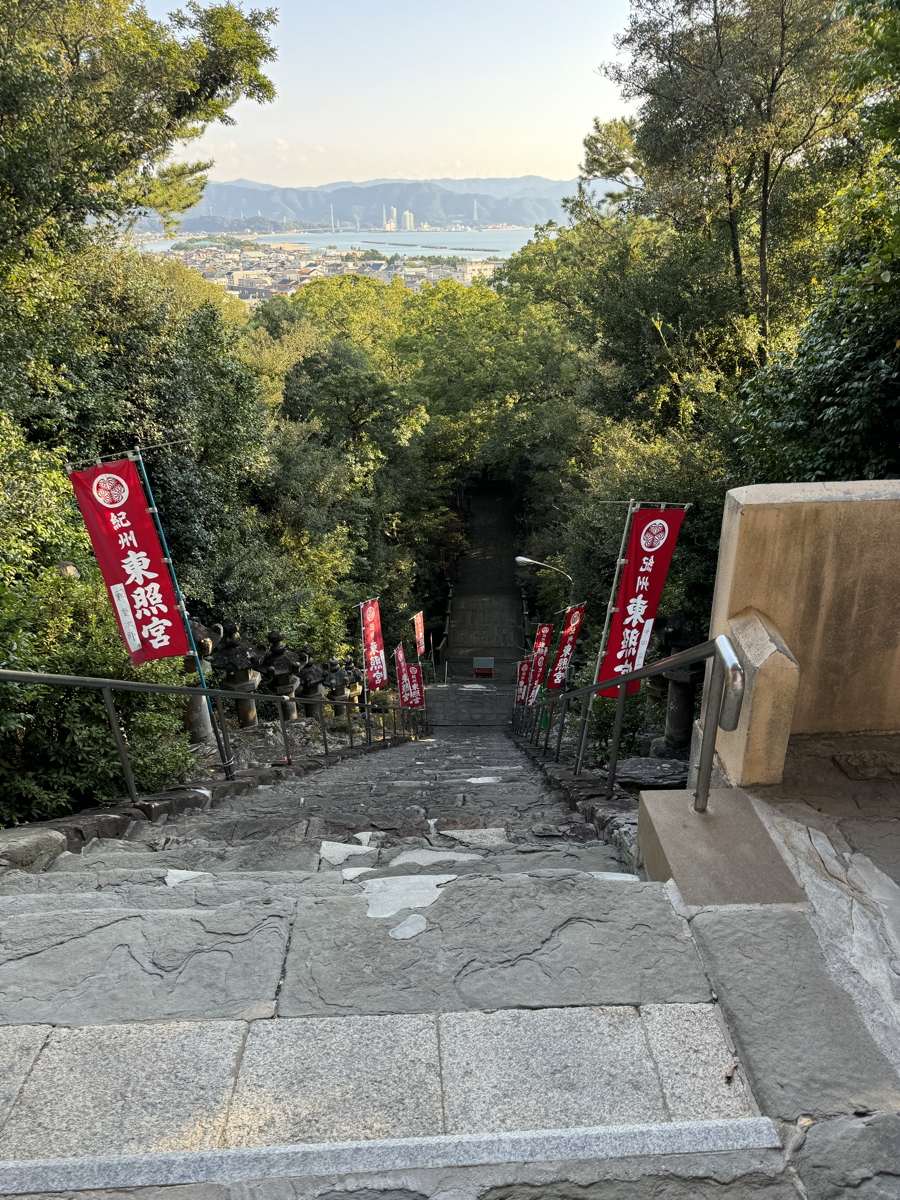 The second barrier to entry is that it costs money to enter. I don't know of many shrines that make you pay to enter and it made it feel like a tourist trap. It's modeled after the mausoleum of Tokugawa Ieyasu in Nikko and was commissioned by his son. You can't take pictures of the artwork and it was also slightly faded and dirty. I guess I was spoiled when I saw a newly restored temple in Gunma that had similar artwork but on a much grander scale.
When I got to the bus stop I found there was only one bus per hour but the bus was leaving in 15 minutes! And boy did my ass hurt!
I'm staying at fancier hotels for my last week. I knew I was rolling the dice for the last few, so I picked a big name brand, Daiwa Roynet, for my stay in Wakayama. I think I also paid for an "upgrade". I'm on the 19th floor and here's the view from my window.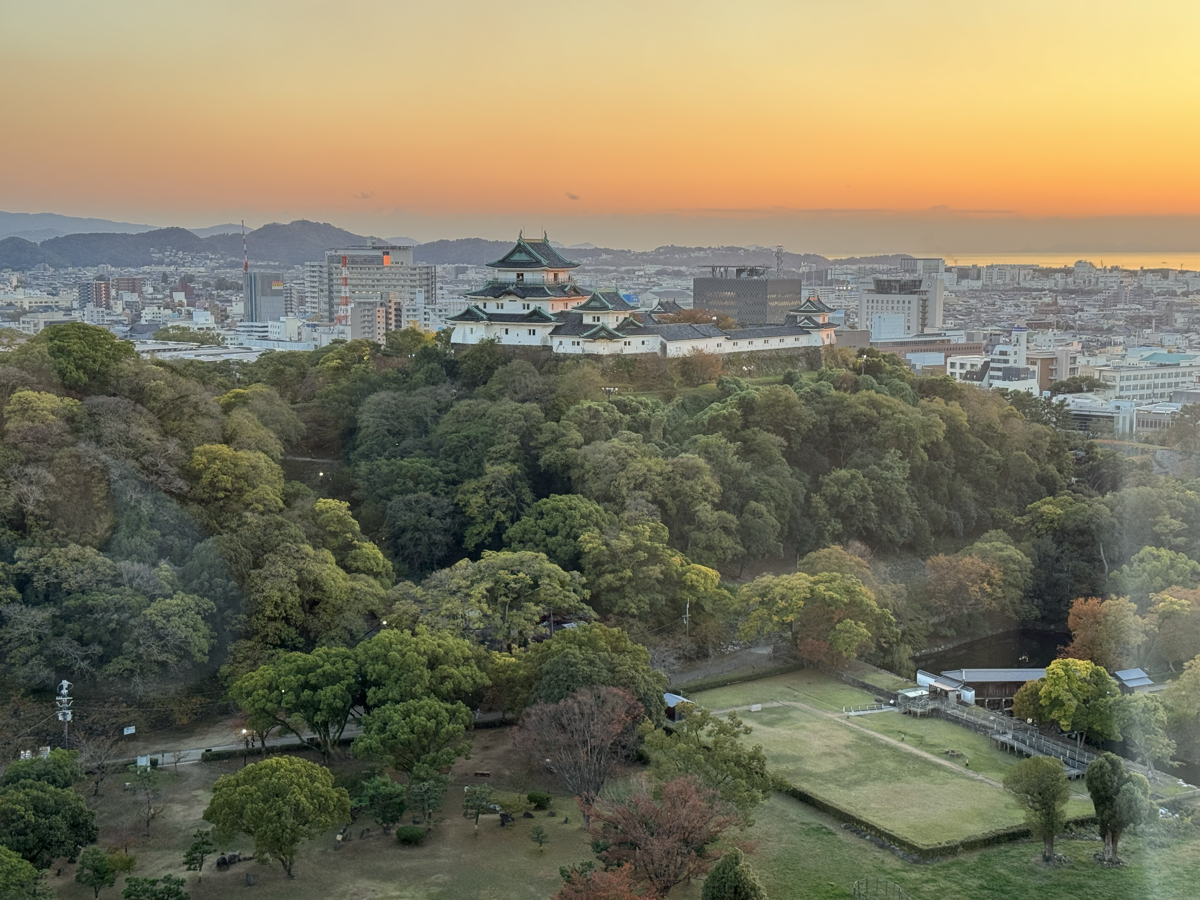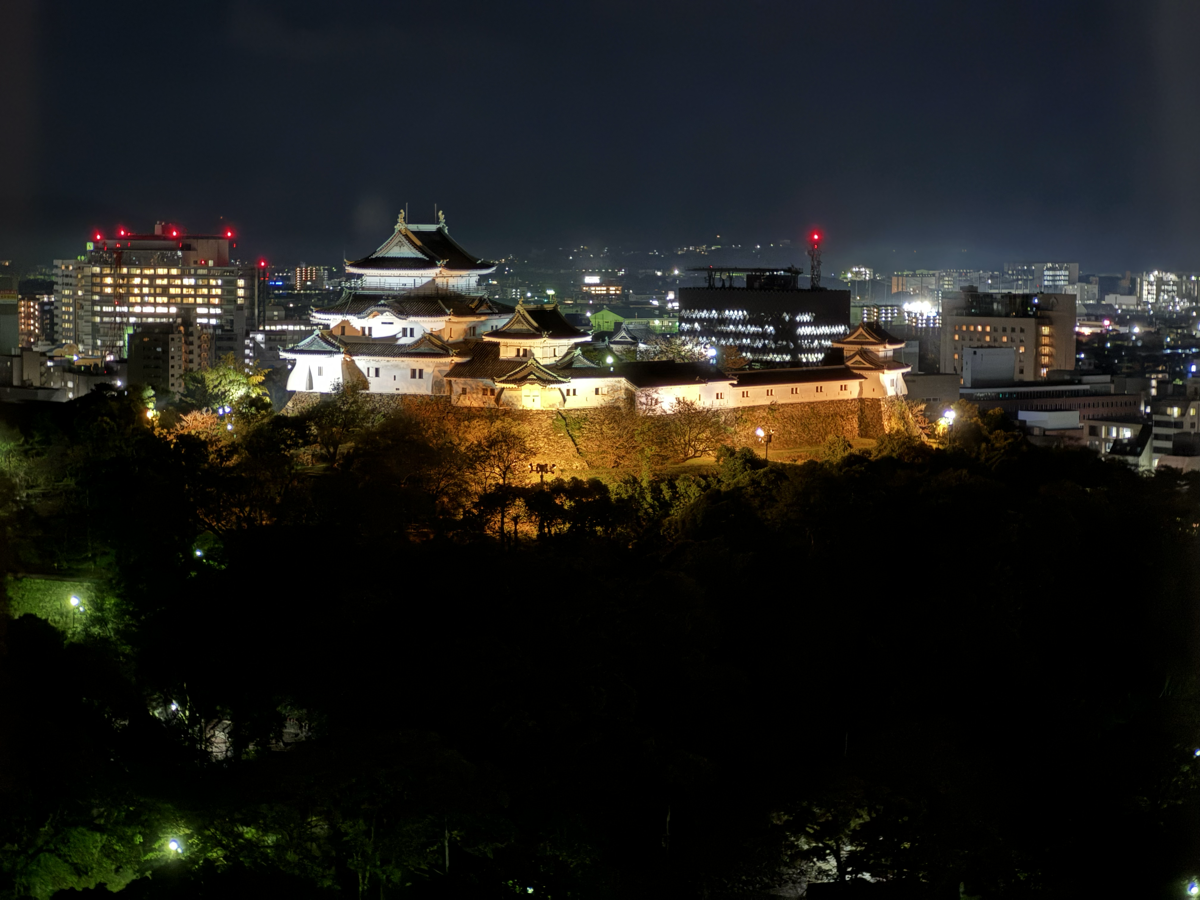 The room is also way bigger than the one in Osaka.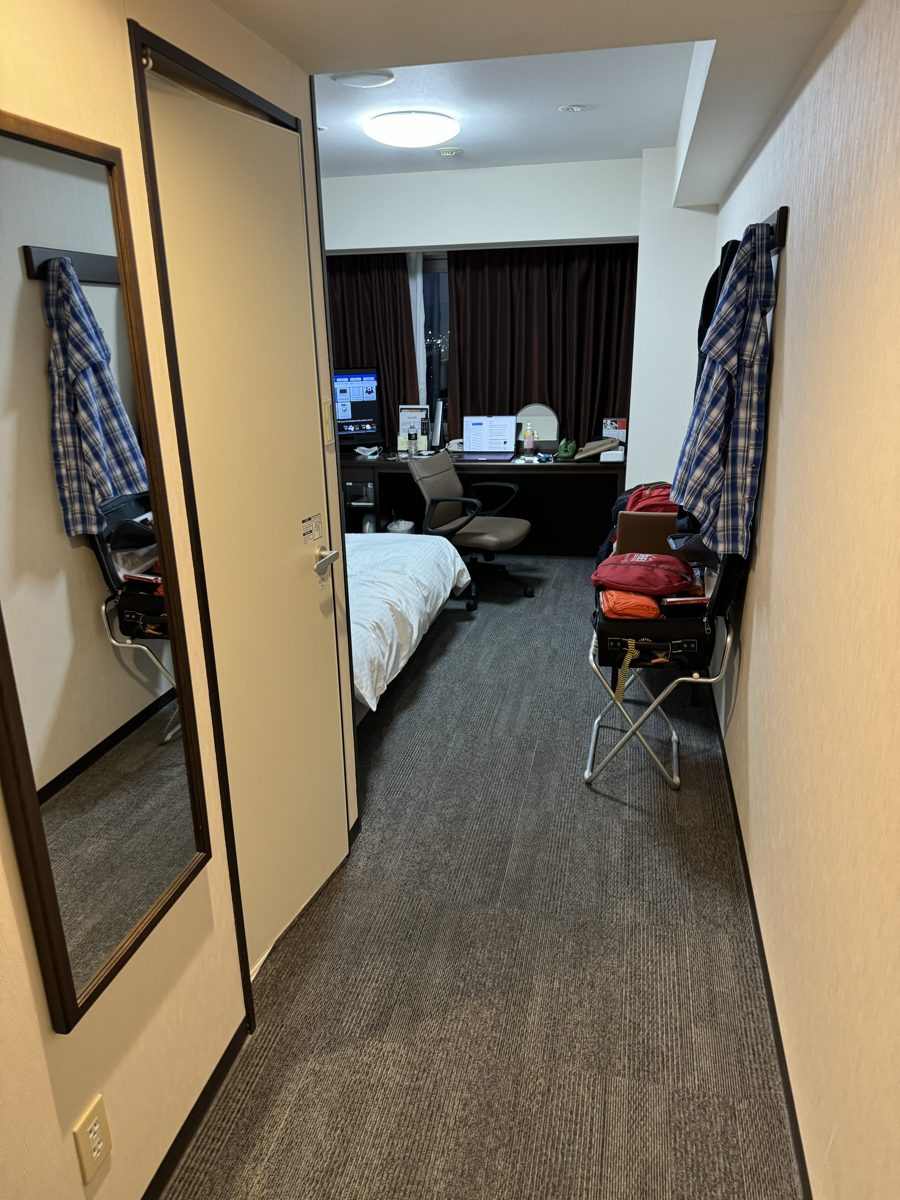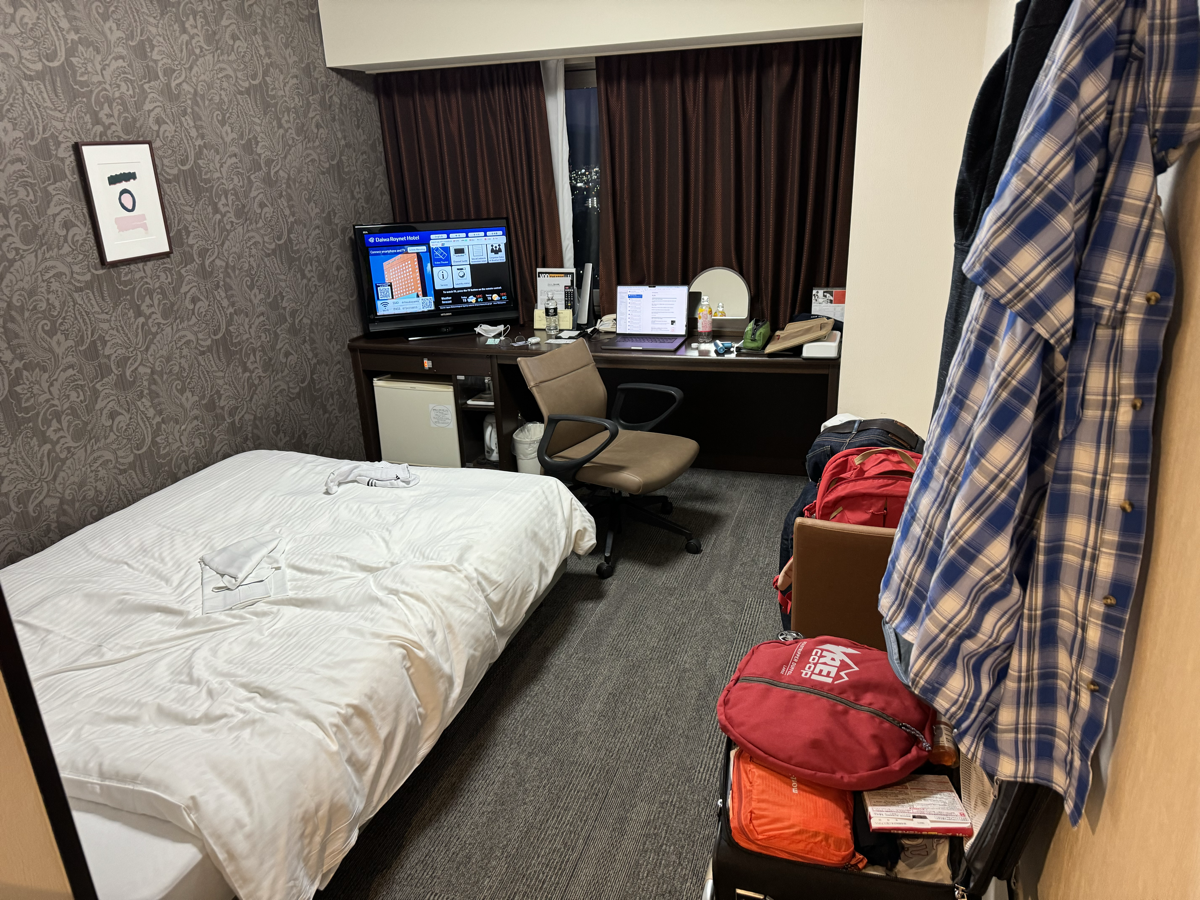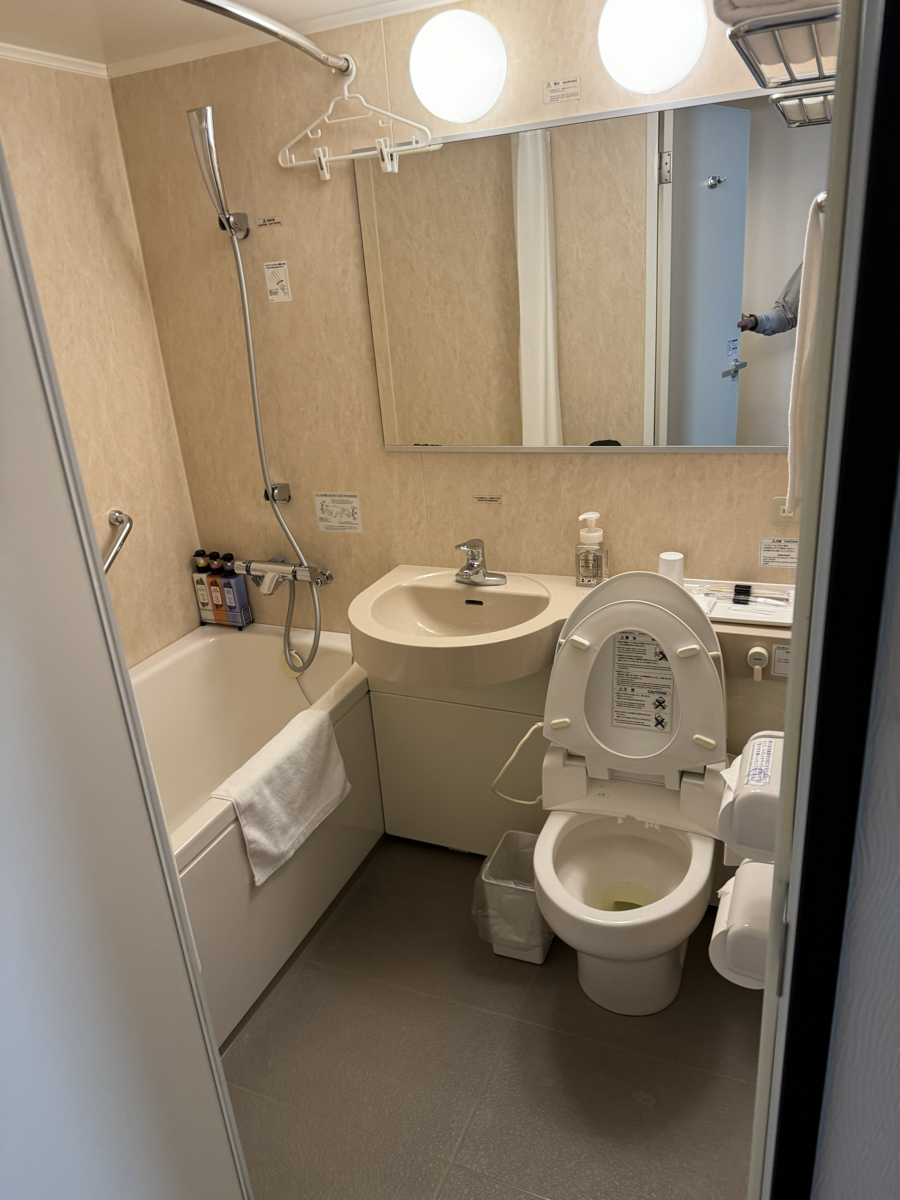 I could just sit here and look out the window all day.
For dinner I didn't want to go far because my ass hurt (as I keep mentioning). Google only mentioned the Cantonese restaurant here but there's also a udon/soba shop. It was pretty good. The shrimp tempura was bigger, I forgot to take a picture until I took a bite out of it. That's why there looks to be things floating in the soy sauce and tsuyu too. Anyway, this cost a whole ¥1680 (about $11.20 US right now?)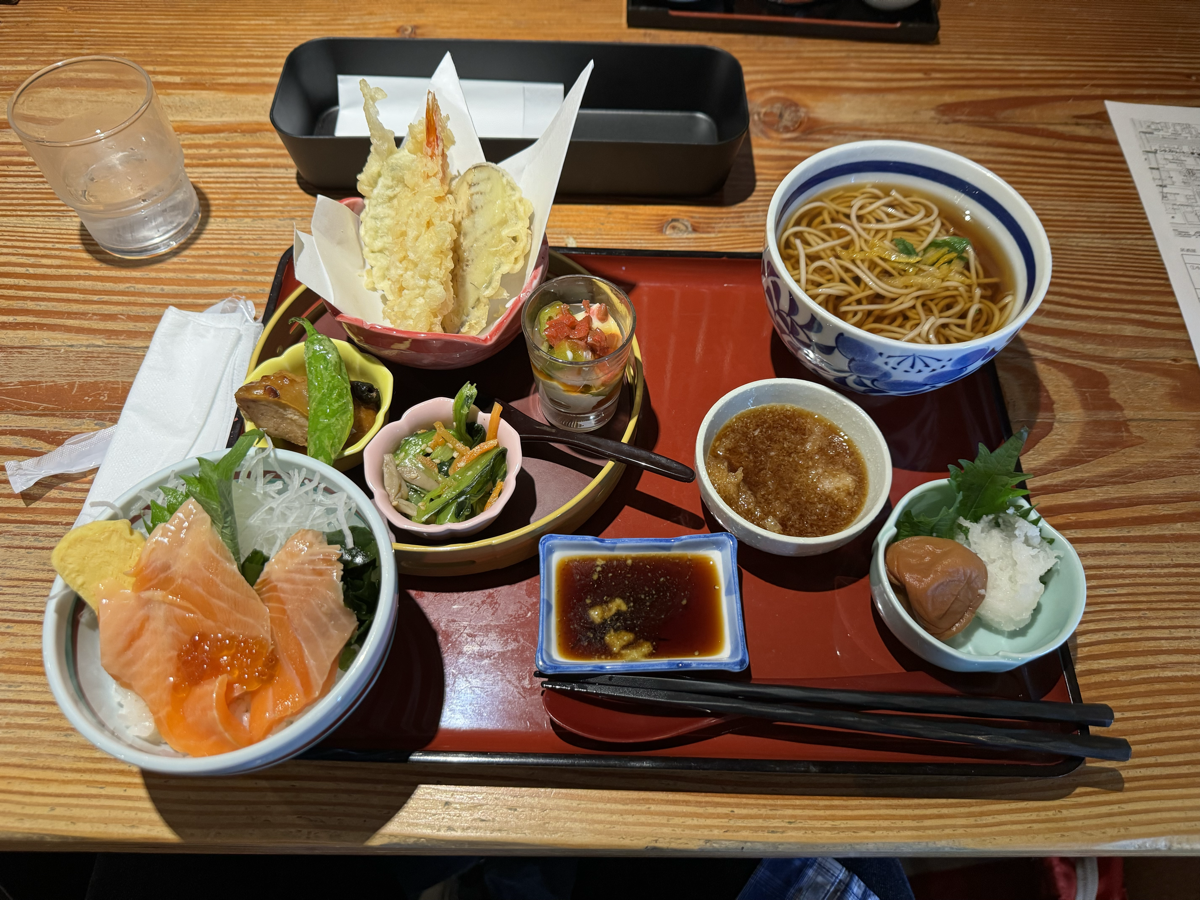 I got a caramel cream puff at the Family Mart on the way back to the room and I was a little disappointed. I should remember that the puff pastry isn't going to last long enough to be shipped around, plus the caramel tasted burnt. I still ate the whole thing.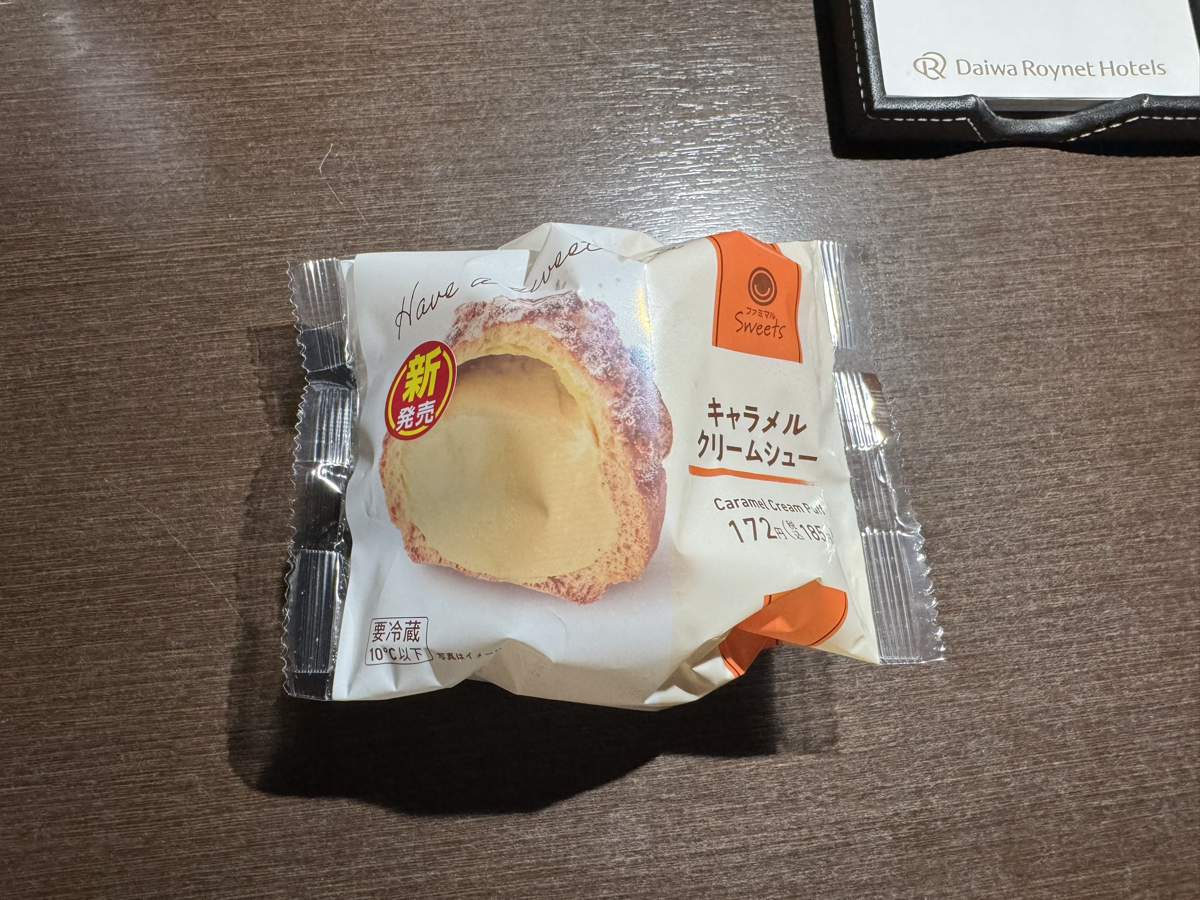 Tomorrow I take the ferry to Tokushima where I spend a couple of days. I might try renting a car one of those days. We'll see.