Well, it was only a little bit of Day 29, but there was a Day 29. I successfully got on my delayed flight that left around 1am after a seven-and-a-half hour delay. And I successfully got back to Portland by 9pm on Saturday. But I did spend at least 14 hours in the Haneda airport.
Most of Haneda is meh but the Delta Lounge is great. More of the food I had. I started with a bunch of these chicken & cheese sandwiches.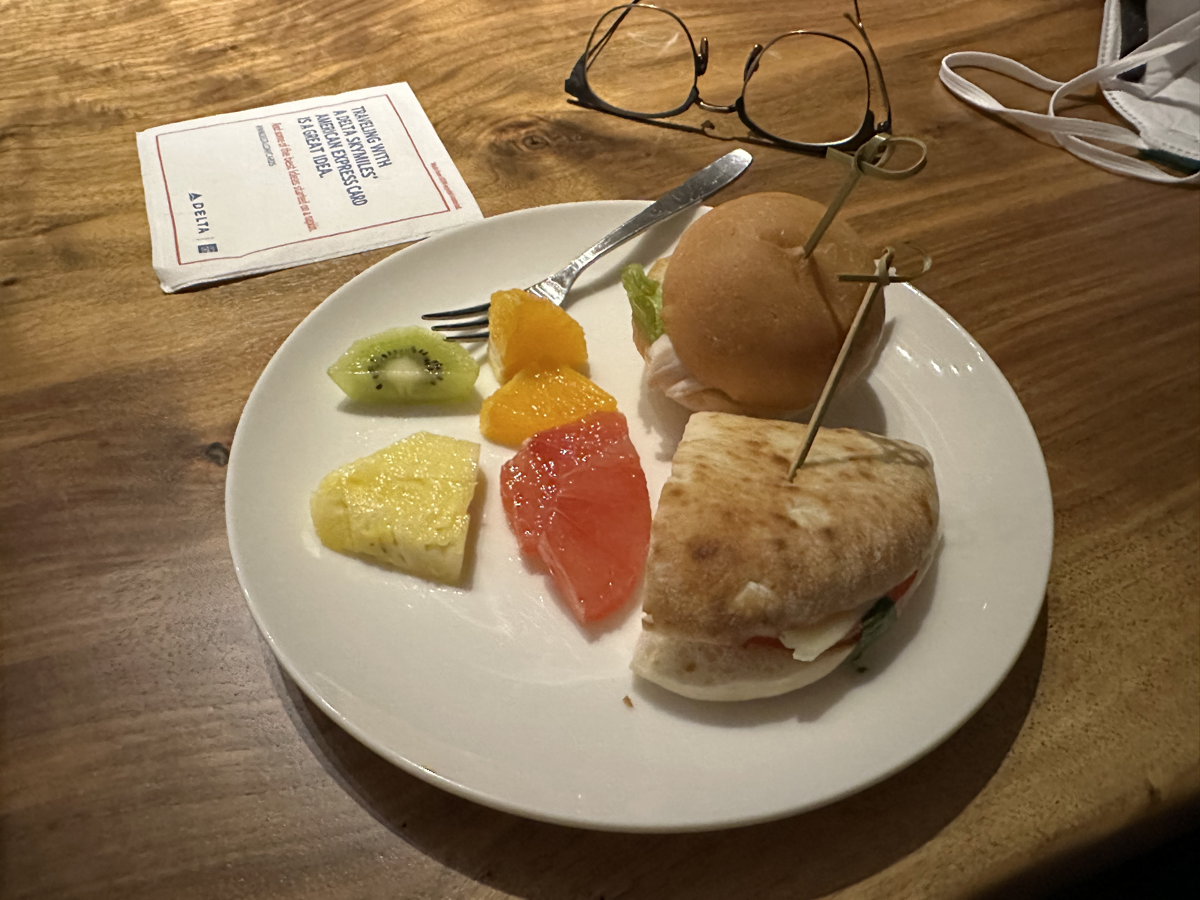 Two types of mini ramen. Dandan ramen and shio ramen.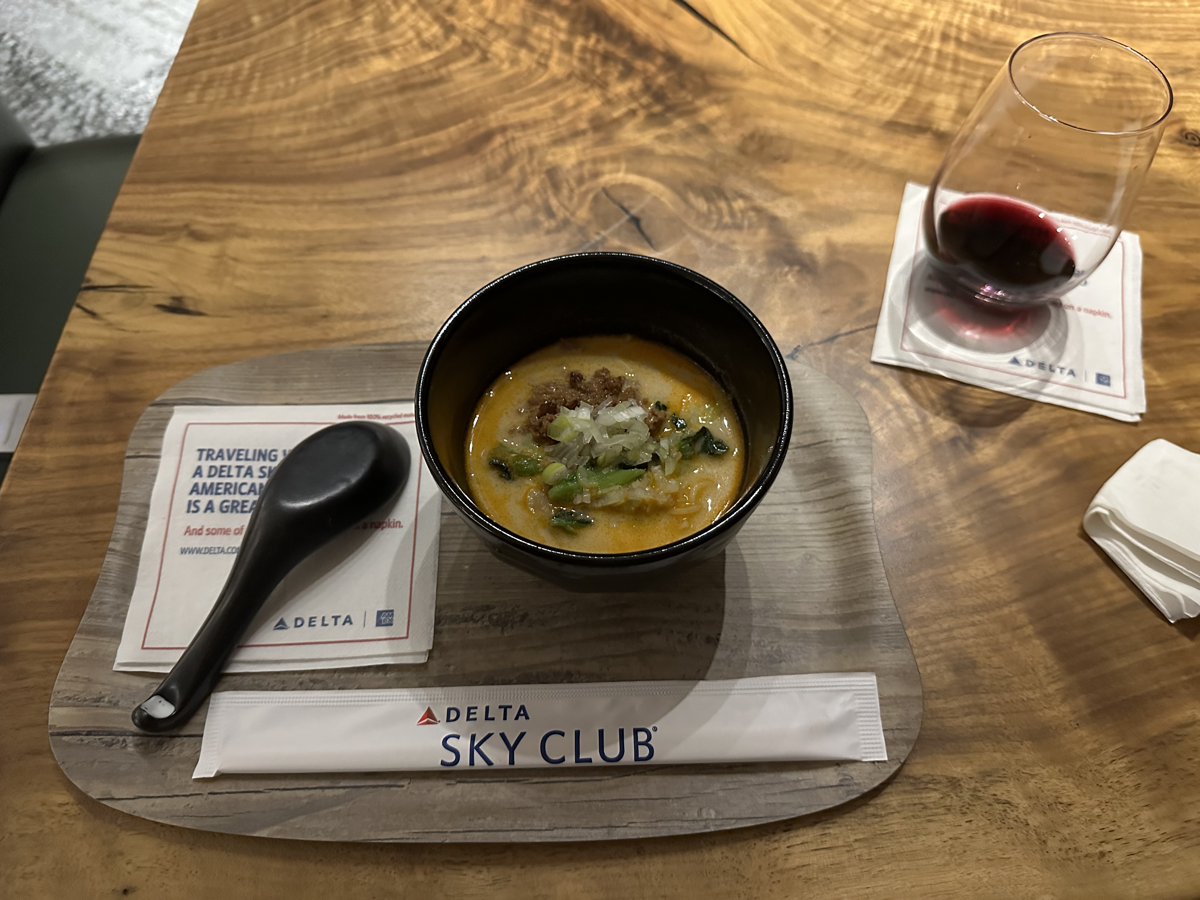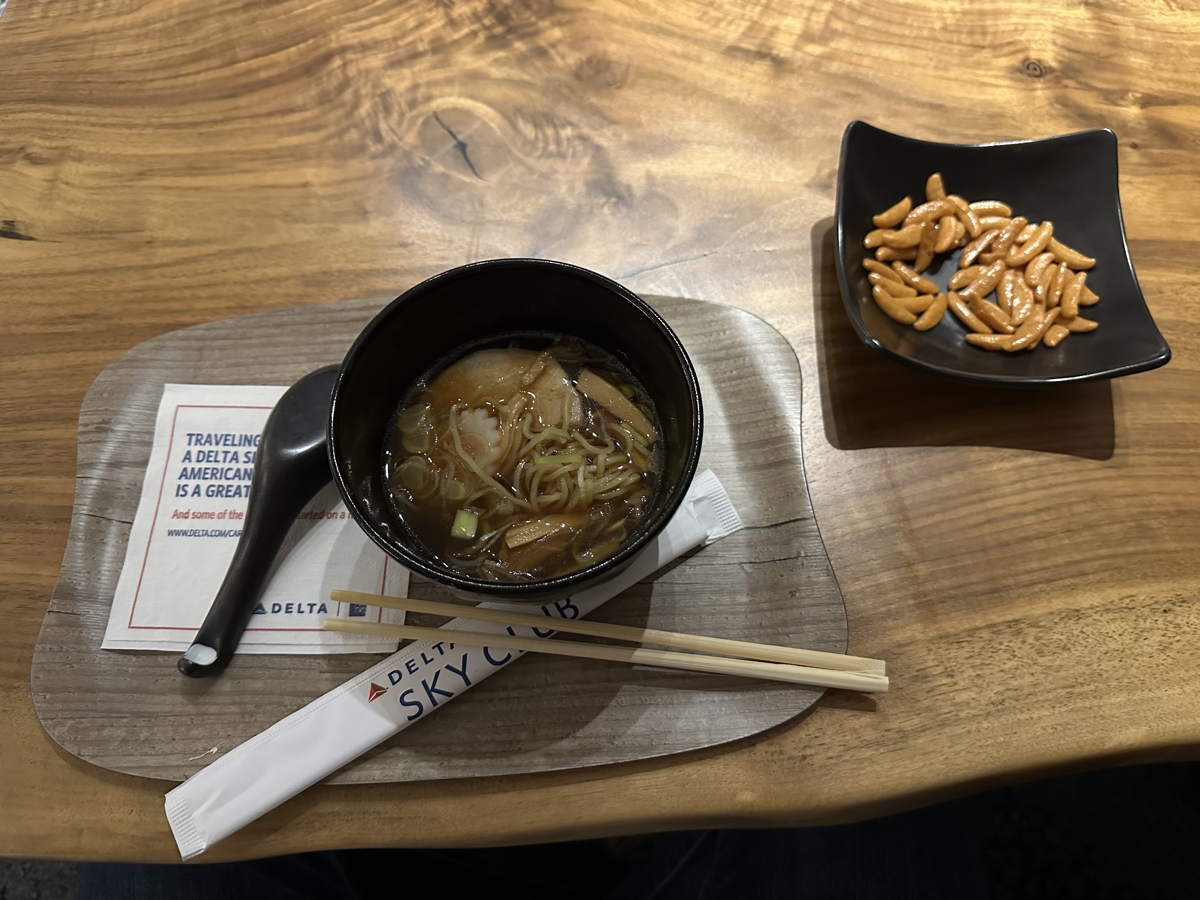 And more of the mini sandos and some pumpkin salad and dessert.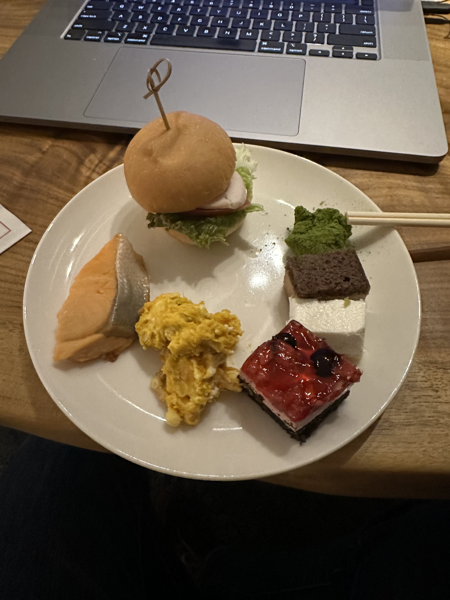 Nine hours in the lounge and lots of snacking. They stayed open late for our delayed flight!
Then at 1am I finally got on the plane! I think if I have the chance I'll do Comfort++ again (or whatever it is that they call the second level of Comfort +).
We landed in Seattle and I had a short layover. I went to the Delta lounge there which is big and quite nice as well. Clam chowder and ribs! Oh, and I didn't show you the Hop Valley IPA I got. It was a slip in judgement: after about half I thought I was going to fall asleep right there. I made it to the plane and took a quick nap. Very quick. I thought we'd landed but we hadn't even started taxiing yet.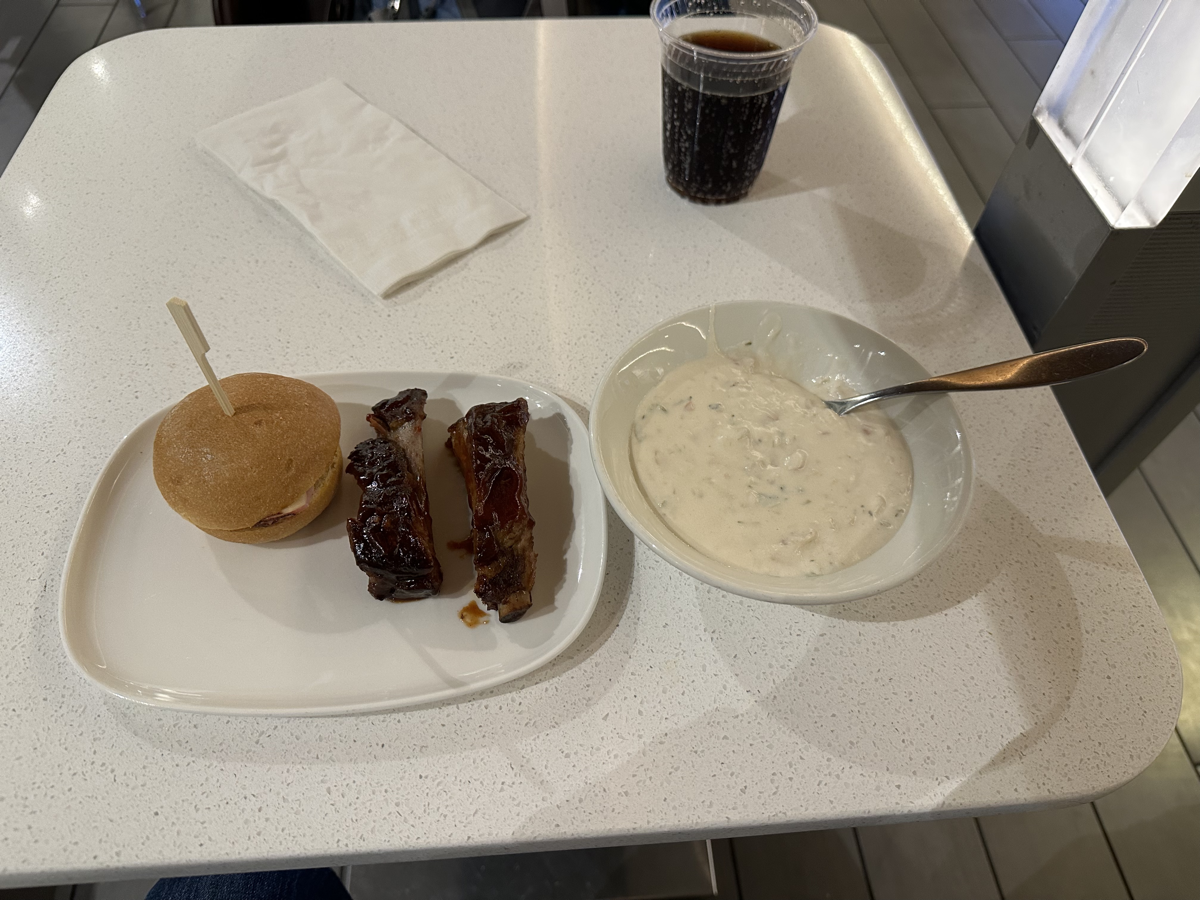 Best part of the trip: seeing friends and relatives I haven't seen for a couple of years.
Worst part: getting laid off right in the middle of it.
Well, thems the breaks.