Fortunately, I went to bed a little early last night and that's what it took to make me feel better. Or something. Either way, I felt better today and I suggested we go to Uji just south of Kyoto.
First, we went to a breakfast place and I got my bad luck for the day out of the way. We ordered a small sandwich set, which was pretty simple. Let me show you.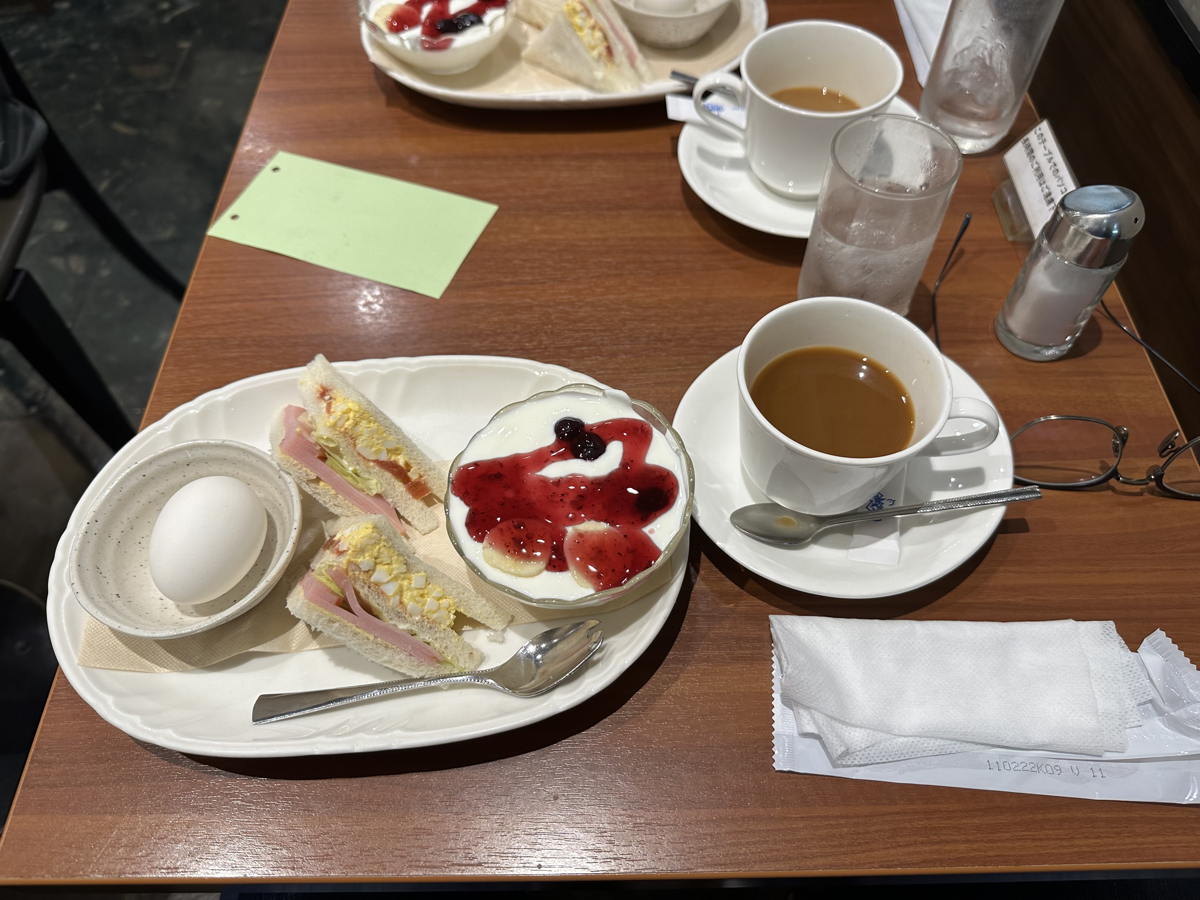 Somehow they lost our order. Then they delivered the wrong thing. It took half an hour to get this and Japan is usually a place where things come fairly quickly. It wasn't much of a problem, but we were sitting right next to the door and it was a little chilly.
Anyway, off to Uji. It has a lot of matcha stores and the Byodoin Temple. It also has a shrine that didn't seem like much but a web site I looked at said it's the "oldest extant shrine in Japan". I guess the tea is famous because Uji is "believed to be the original site of tea cultivation in Japan". Or something like that.
We got there around lunchtime so we had some matcha soba. Well, I had nishin soba, which has a herring simmered in soy sauce and mirin.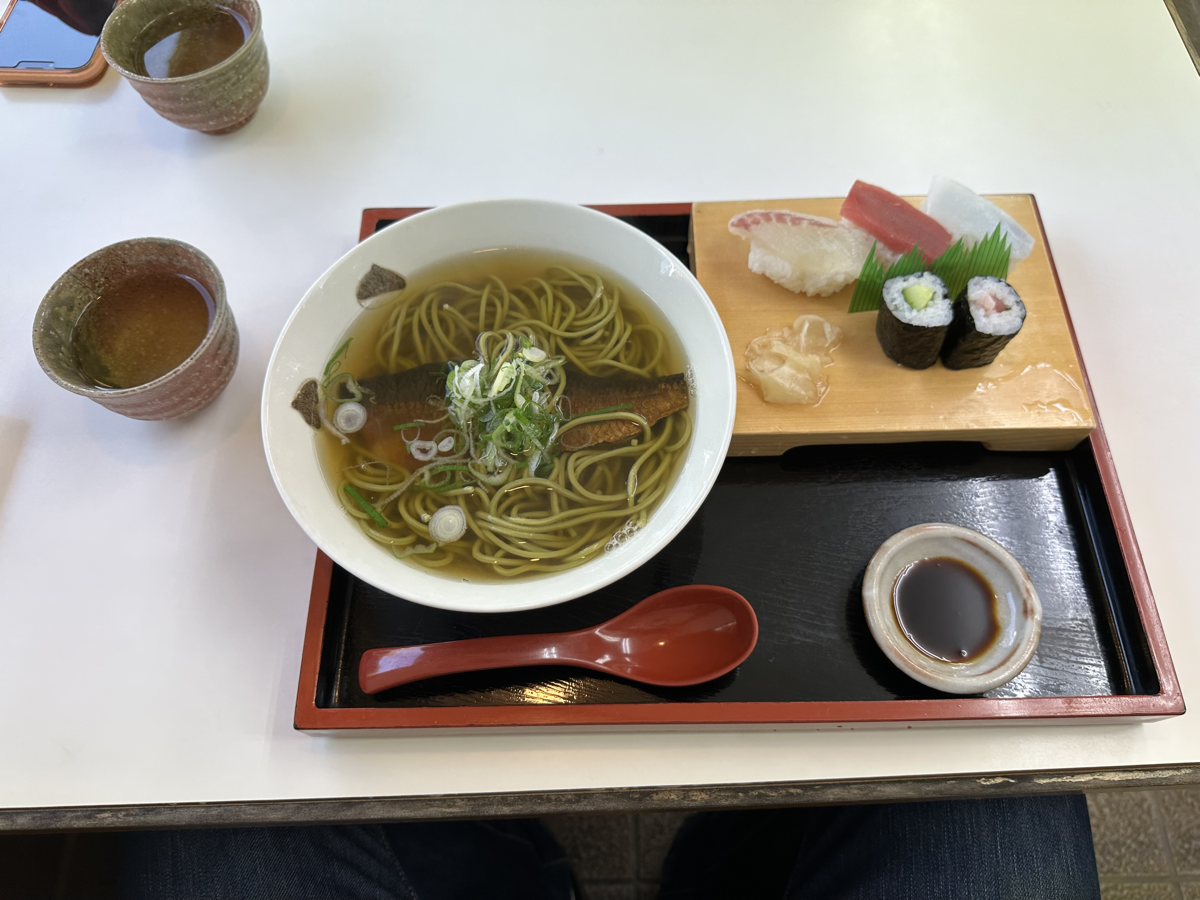 Then it was off to see Byodoin. I've been here before, but I never did go into Byodoin. It was quite impressive.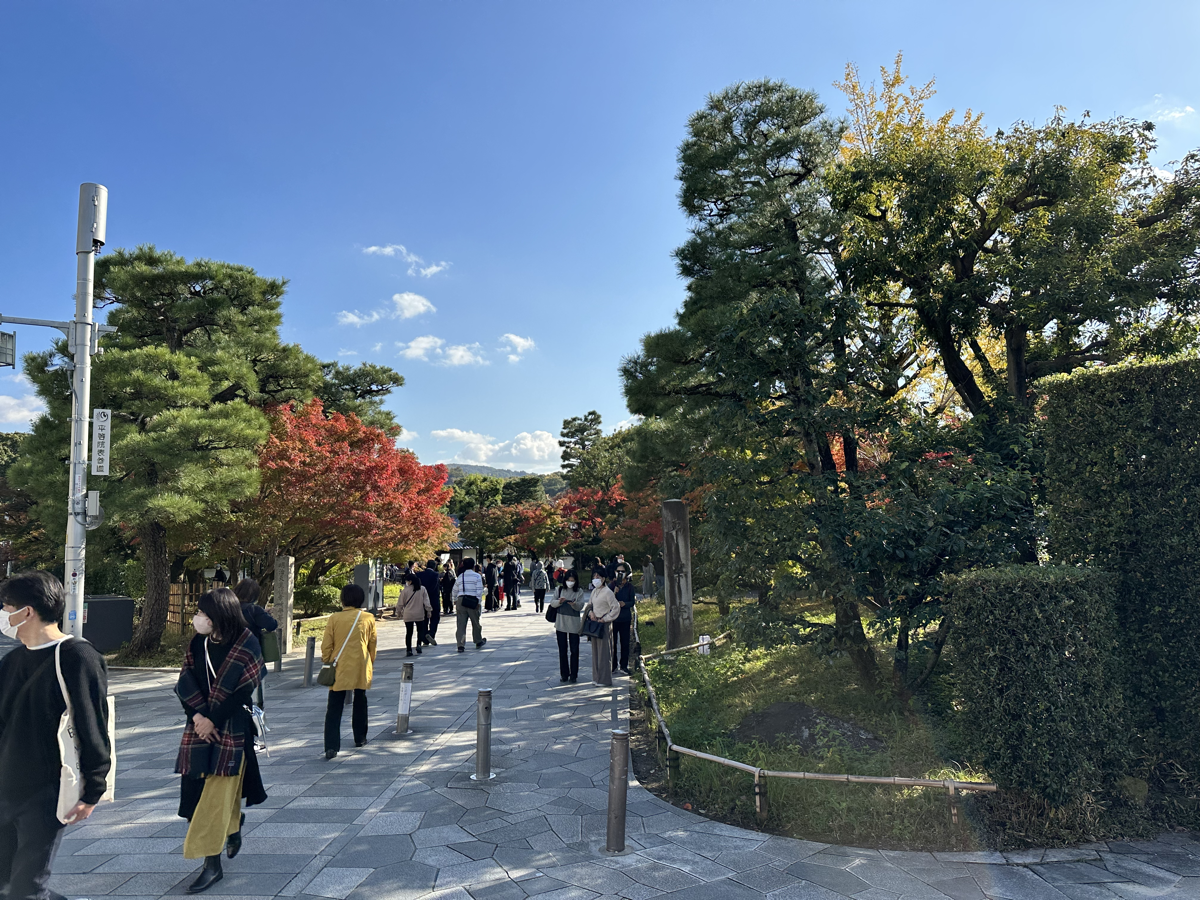 You have to pay to get in, and pay extra to go inside the main temple.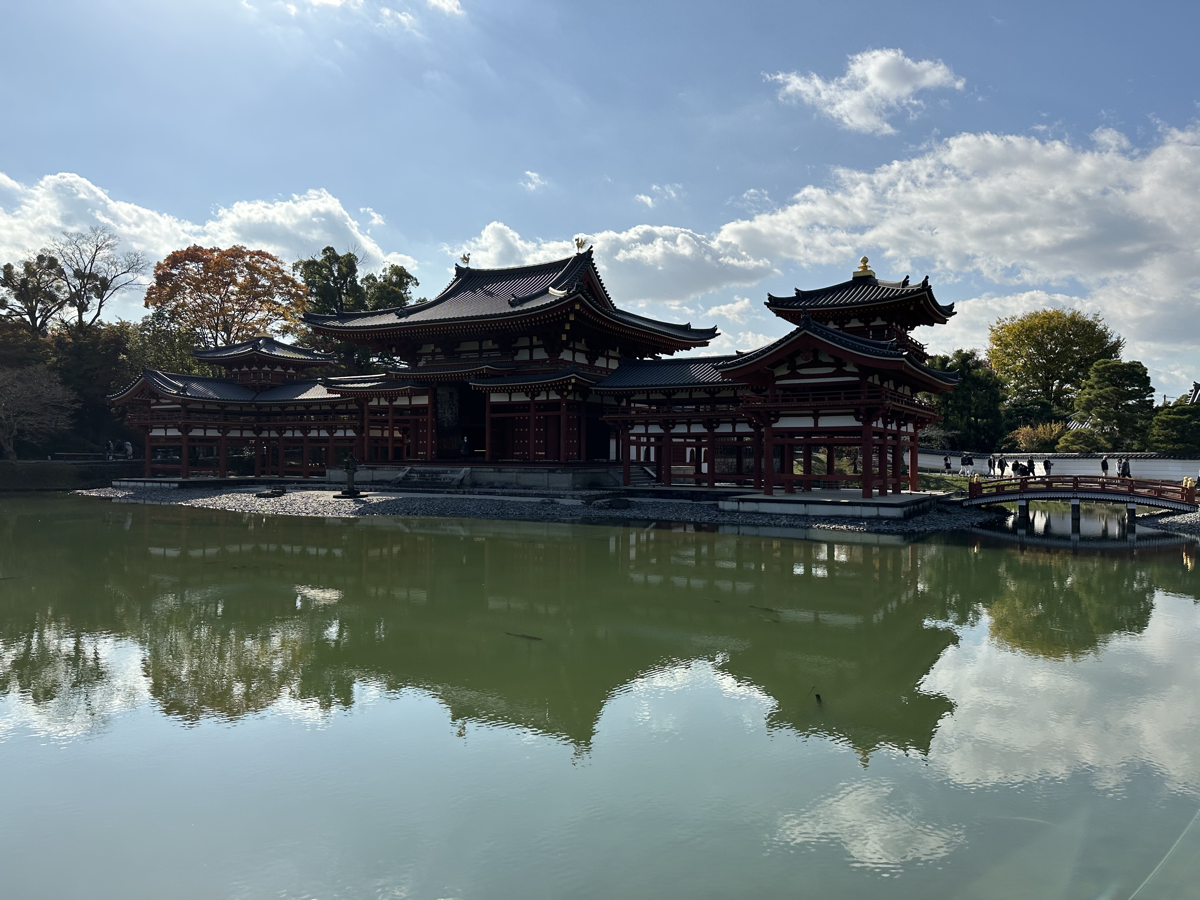 You're not allowed to take pictures inside, so this is it. You line up and cross that bridge to the right and go into the large structure in the middle where there is a seated Buddha surrounded by ancient paintings and carvings. There's also a museum with examples of the paintings and carvings that's part of the main entry fee.
Afterwards, we went to get a matcha soft ice cream from a traditional stand.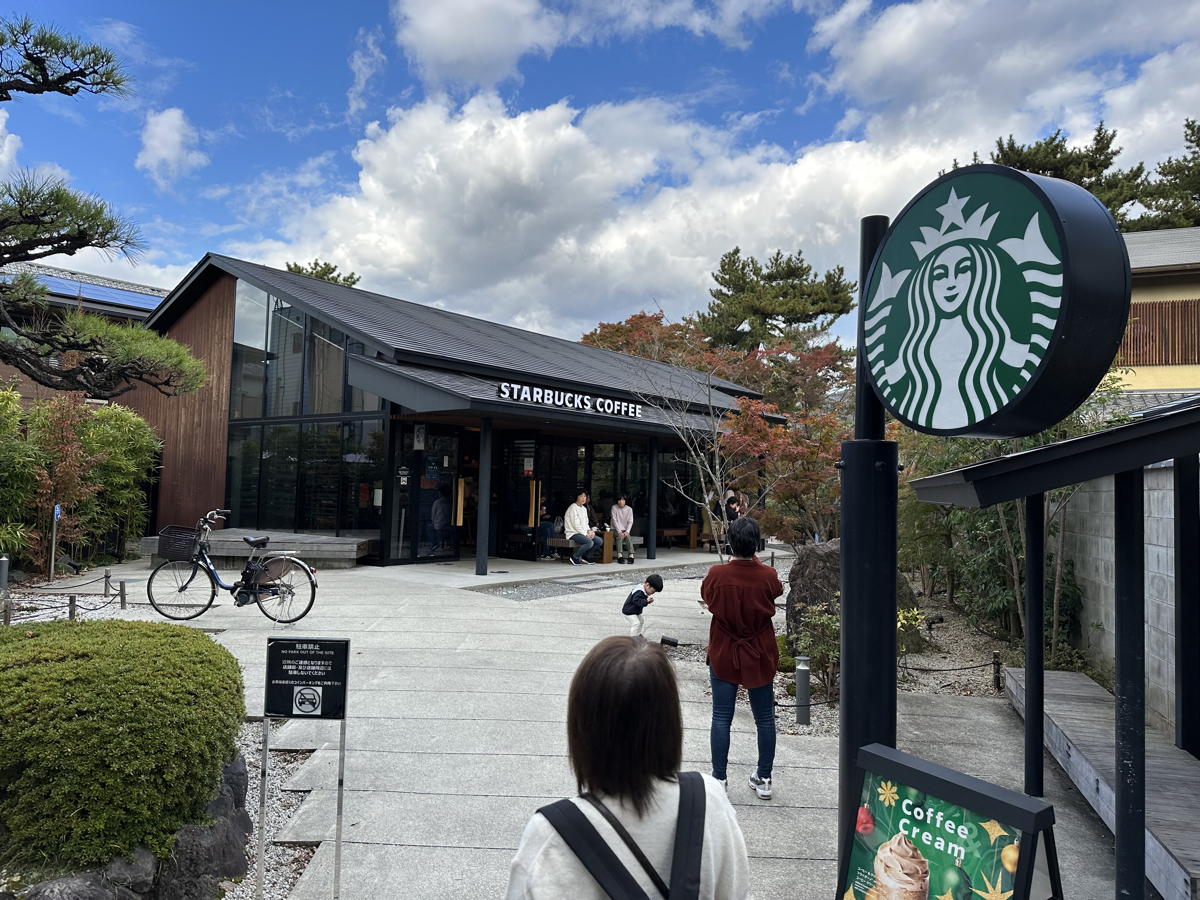 Just kidding, I just wanted to show that the Starbucks blends into the local architecture. Here's the ice cream.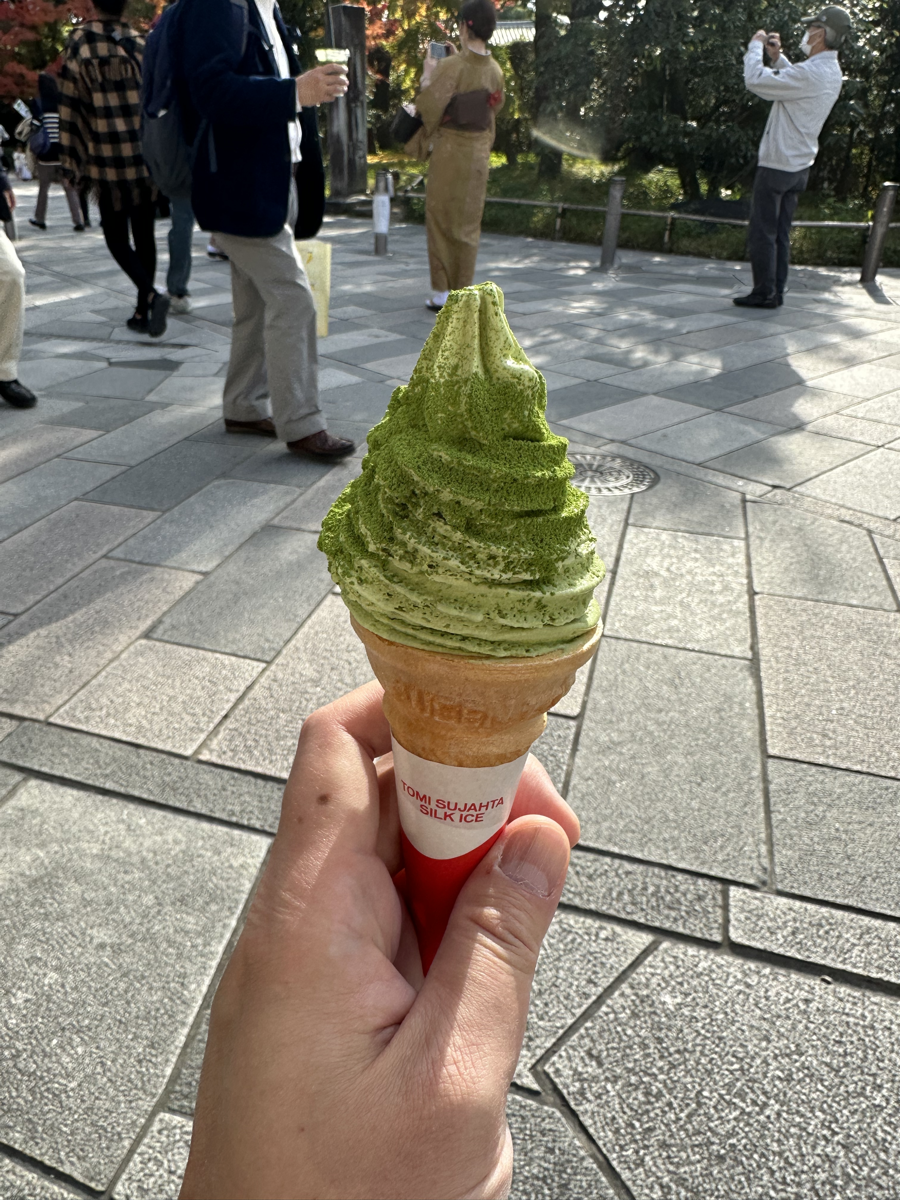 Uji is an interesting place. I think they do cormorant fishing here as well. Never been here at night.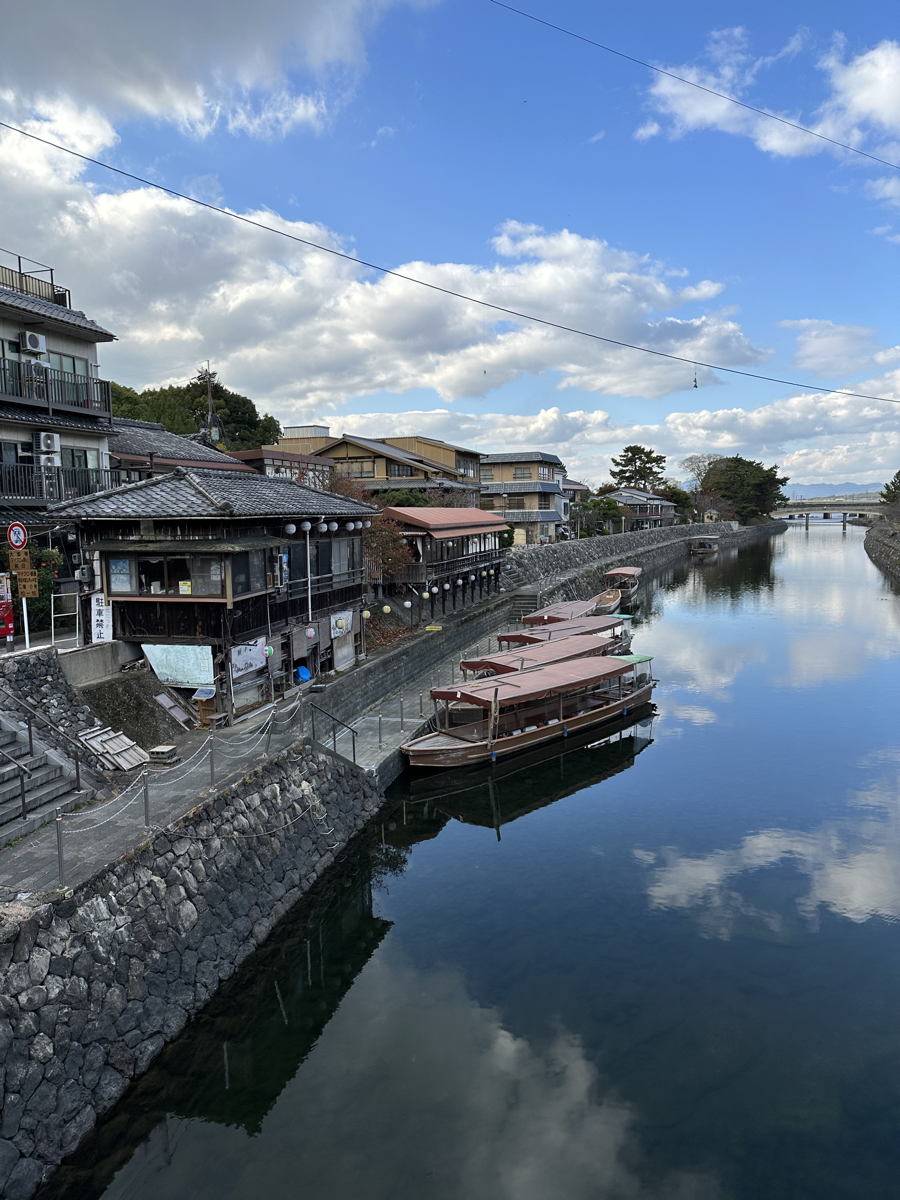 We took a route back that wasn't recommended by google, but was a lot more fun and had nicer train cars. And google said the Keihan Uji station was busy.
Anyway, we made it back with no problem.
We went to the Daimaru department store for dinner and some shopping. Can't go to Osaka without having okonomiyaki.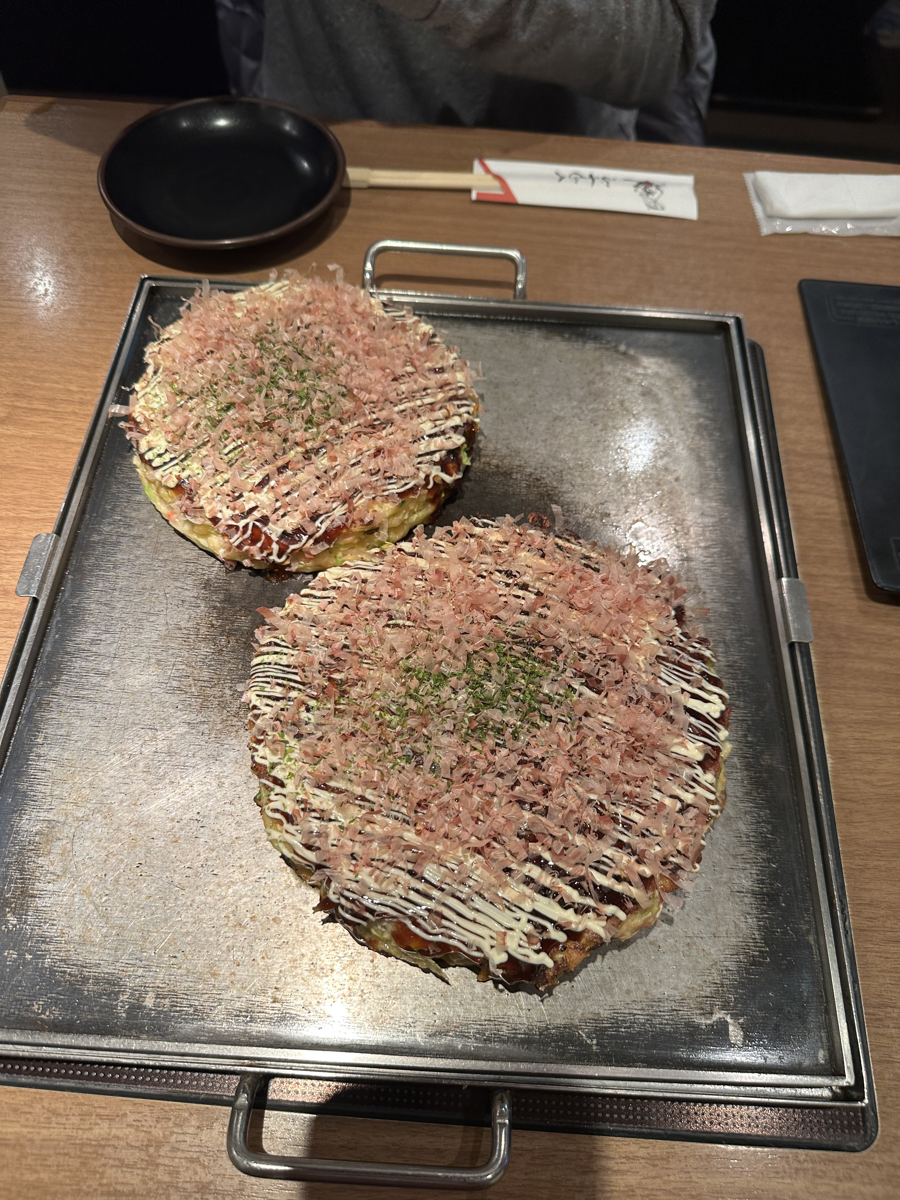 And that's about it. I've been laying off the beer because I was thinking it was upsetting my stomach. My stomach is upset all the time anyway, so tonight I'm having one beer.
Cheers!