It's our last day in Tokyo and did we see Shibuya? No. Did I make my usual pilgrimage to Akihabara? No. (Though I did drive through in a taxi.) And I don't really care. I've been to both so many times and I did a lot of the things I wanted to. The worst part is that I'm a little disappointed in the food quality in Tokyo. Well, Tokyo's disappointed me before so I guess there's no reason why it should disappoint me again.
We started the day off slowly because my sister wasn't feeling well. I didn't care if we couldn't do much. I'm on VACATION. We went back to Hoshino Coffee and I had the cheese toast morning set. Remember how I said the food was disappointing? Well this actually tasted good but it WASN'T ON TOAST. It was on bread and was floppy and hard to eat. And we didn't get silverware.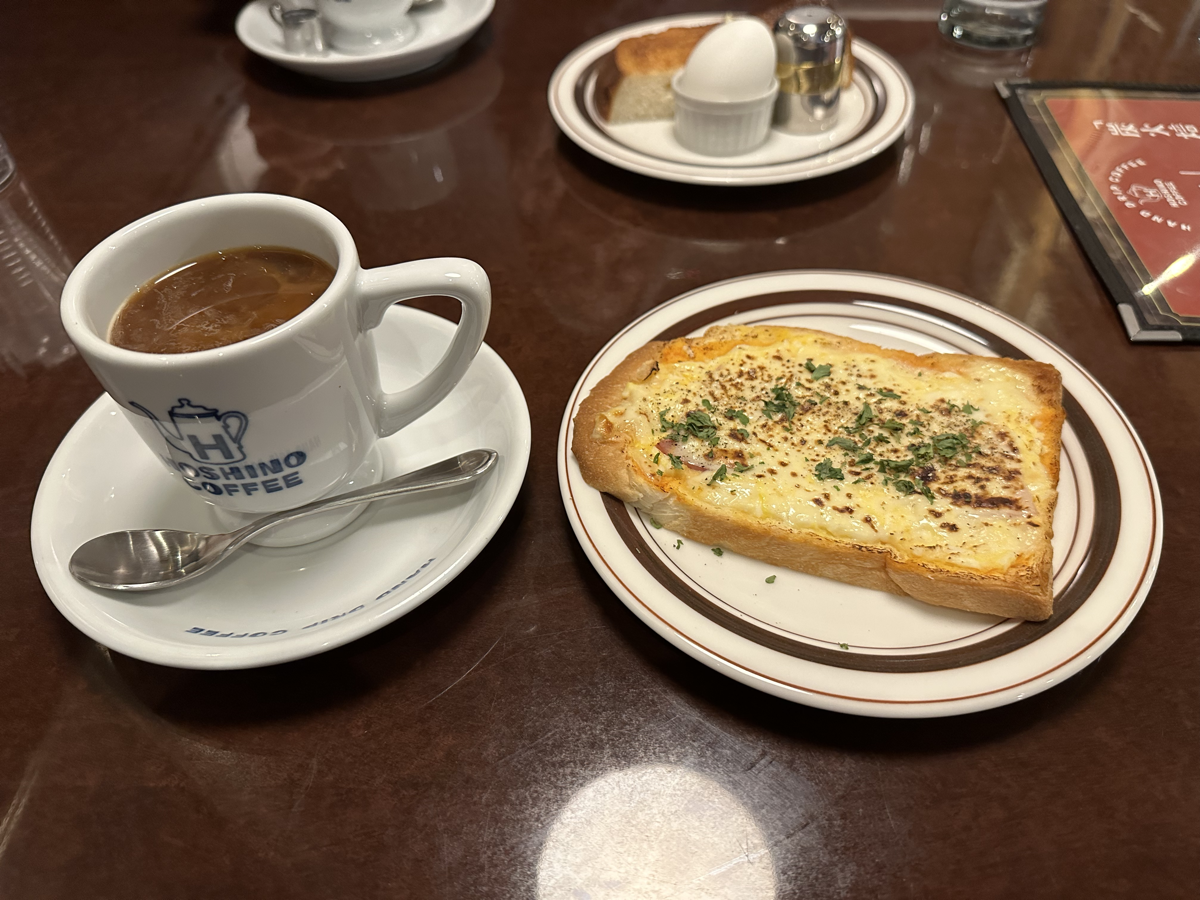 After breakfast we laid low until we left to meet my sister's friend at Nezu Station. I thought it would be fun to cut through Tokyo University.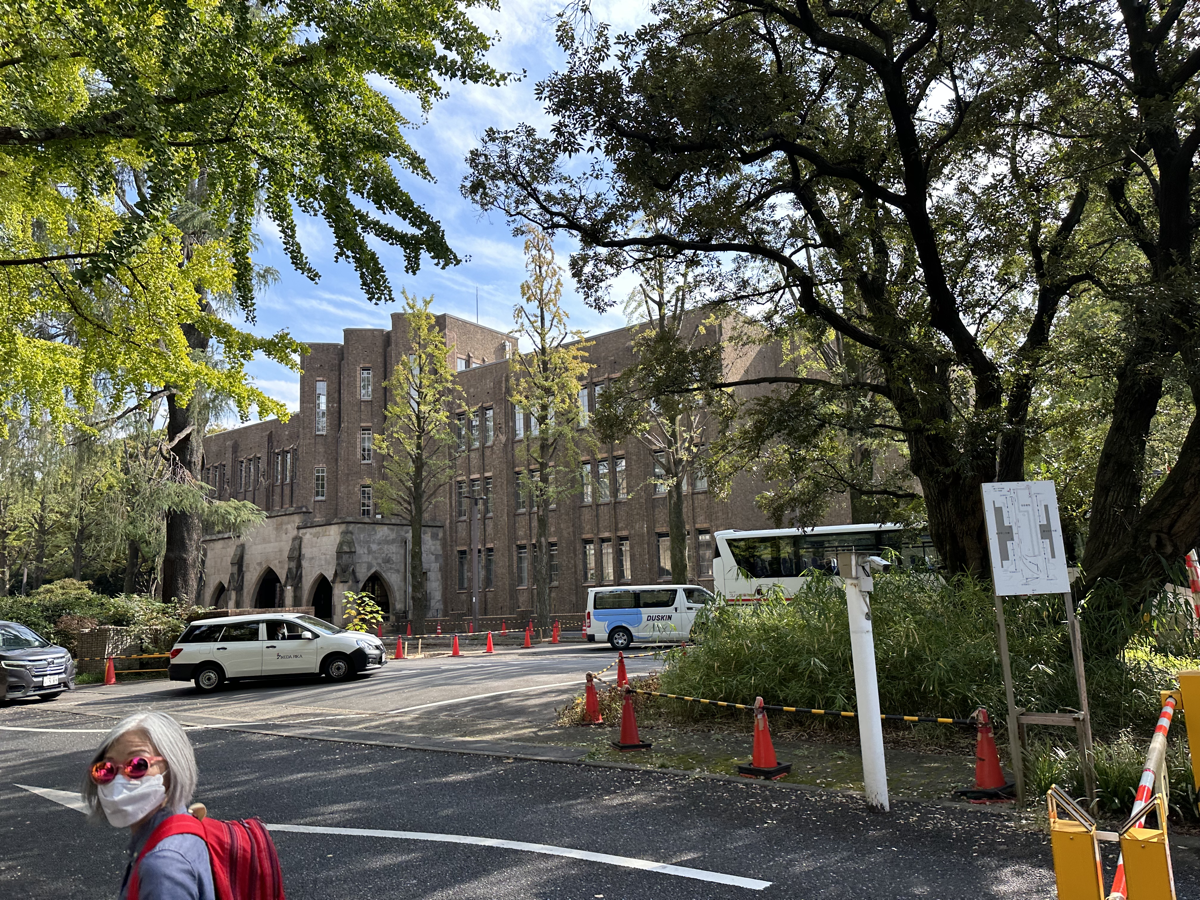 I should've remembered that not all universities are like the ones in the states. THERE WAS A WALL AROUND THE UNIVERSITY and it was hard to just cut through. We finally made it out and then the neighborhoods up here weren't on a grid and we had to make our way around to get to Nezu Station.
We met my sister's friend and we all had tenzaru. There was quite a line when we arrived and it took us a bit to get in.
The tempura was amazing. The soba, well, I was expecting the soba to be the star of the lunch but the tempura was the best part.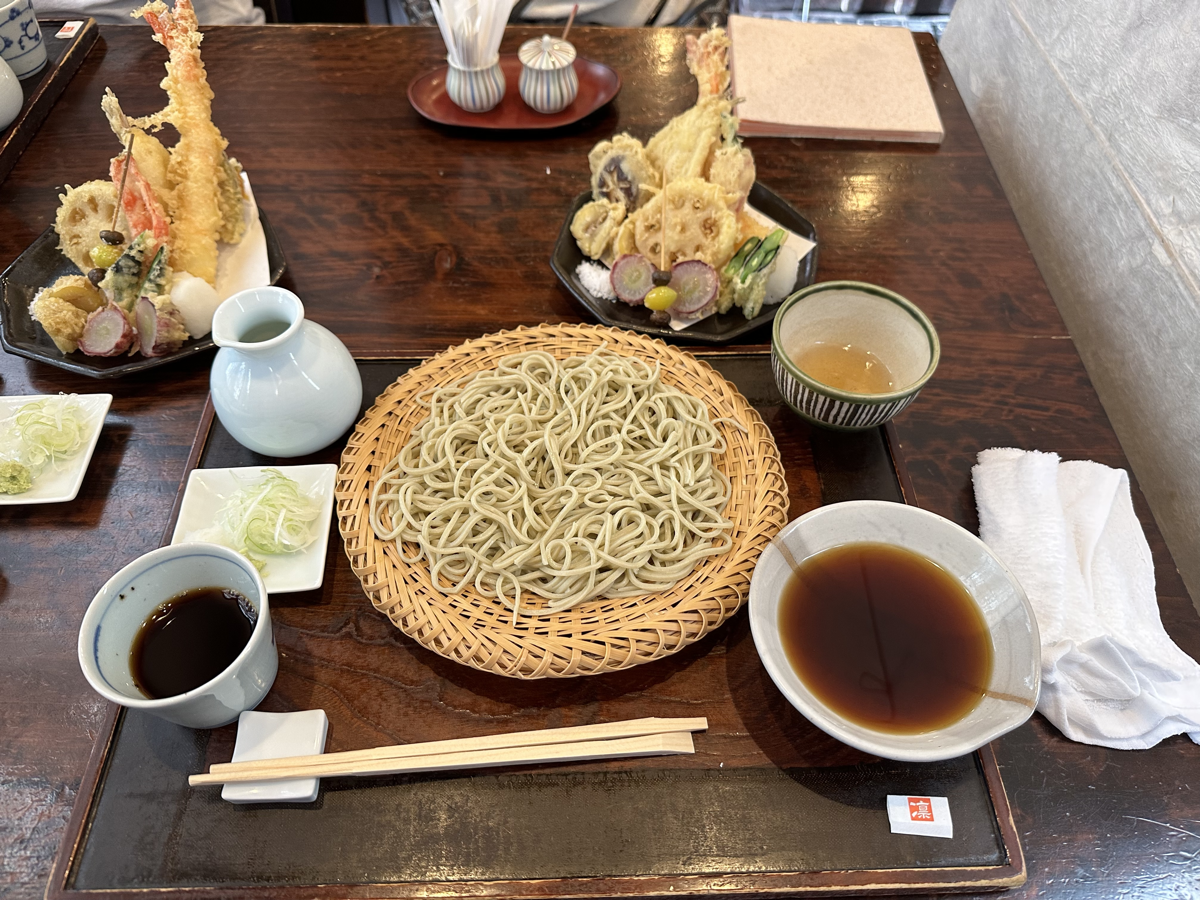 The tempura was aesthetically very nice. Beans were in nice bunches and cut, and there was even a tempura grape!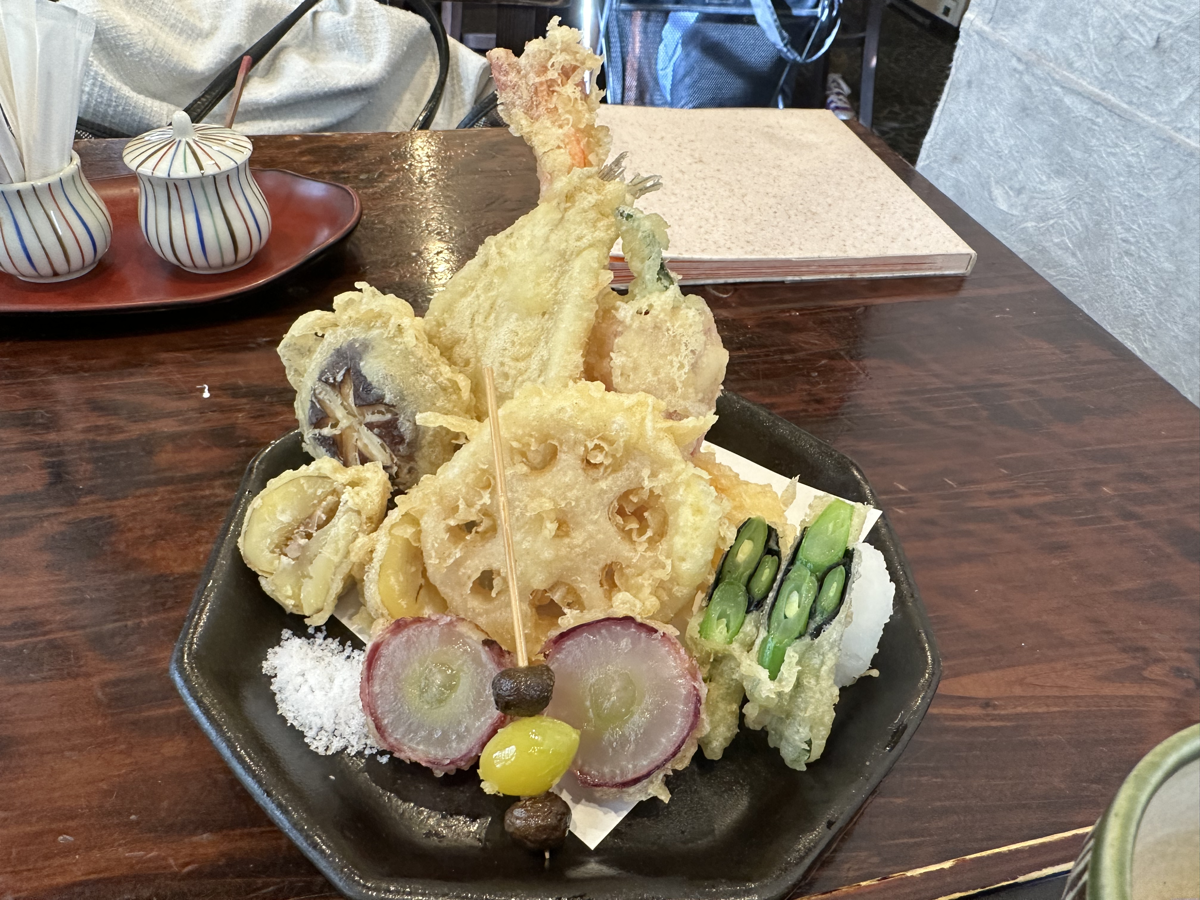 Afterwards we all went to see Yanaka Ginza and my sister's friend knew of some interesting shops on the side streets.
We were quite full but there was no line at a famous kakigori (shaved ice) shop. I guess usually there's a long line to get in.
The kakigori was huge! But shaved ice is very airy and I ate the whole thing. That's whipped cream on top and strawberry jam on the sides.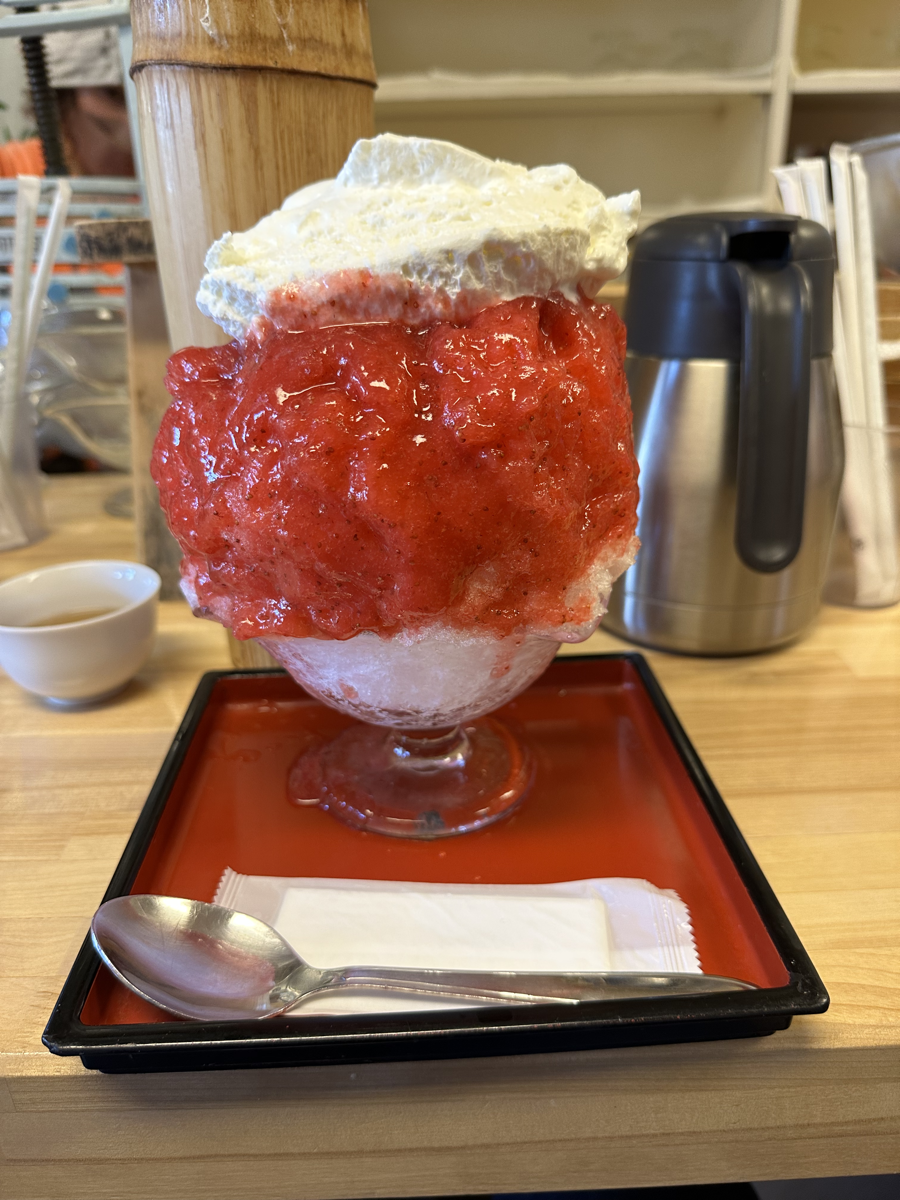 It was all hand-shaved and I snuck a picture of the ice shaver.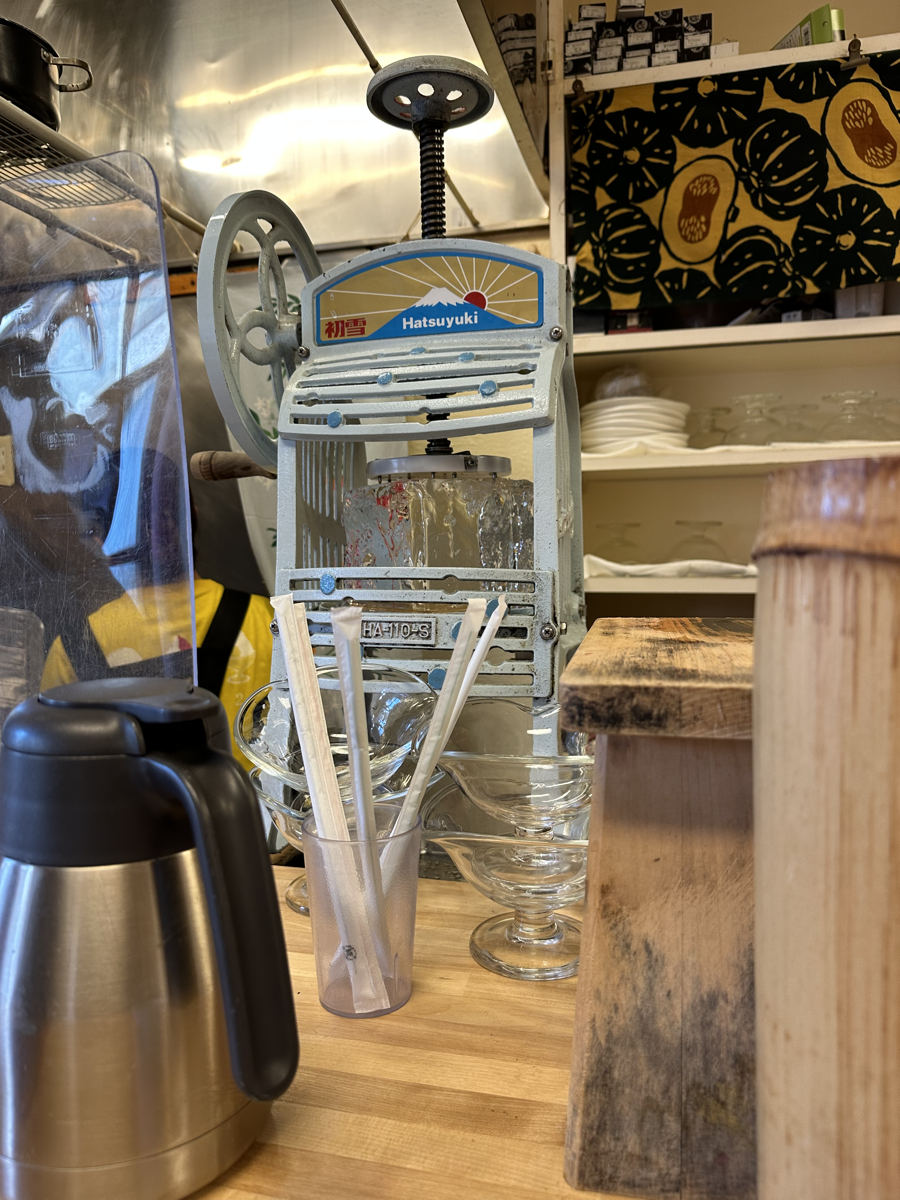 After that we parted ways and my sister and I went back to our hotel. We weren't that hungry and just bought some snacks at the combini.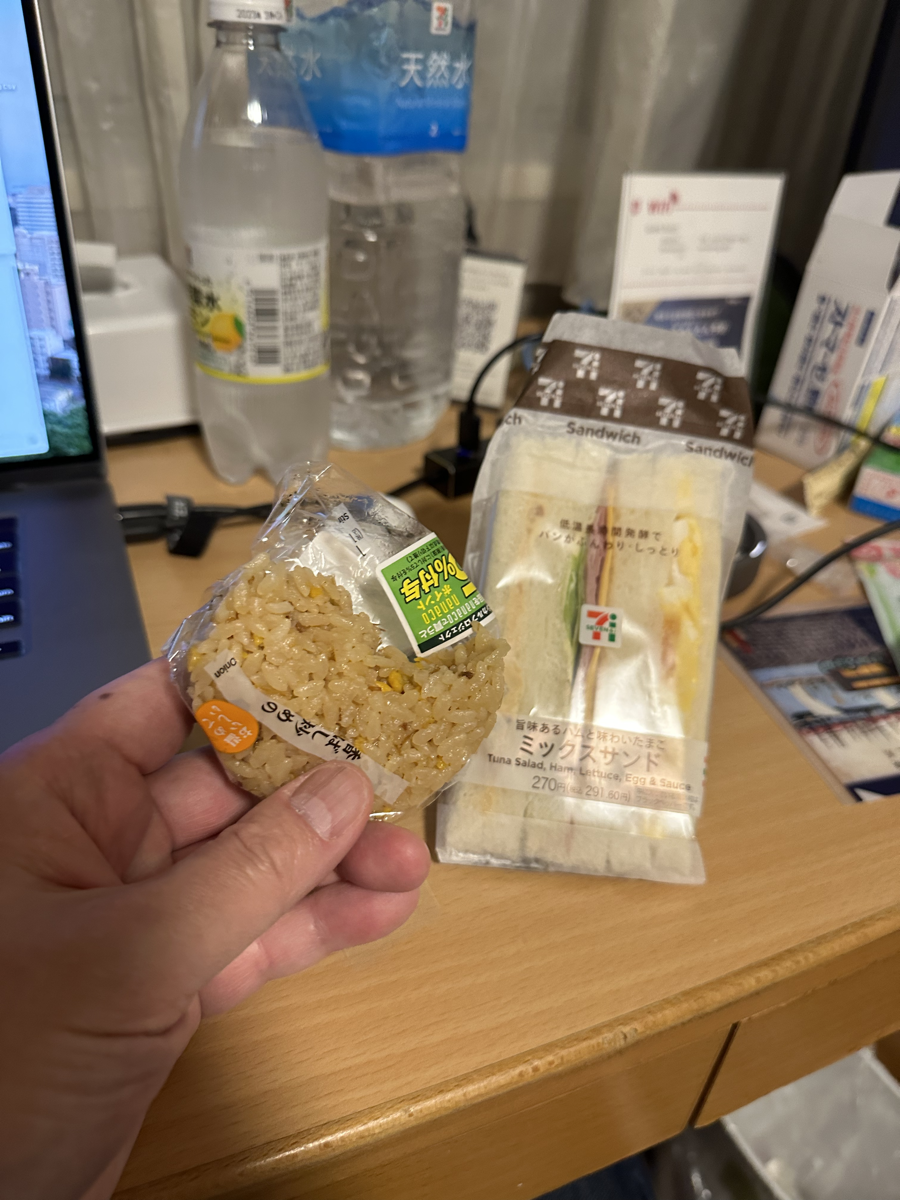 And then, since I'm an old man, I just called it a night.
Oh, here's an extra picture of a butcher shop in a vending machine!