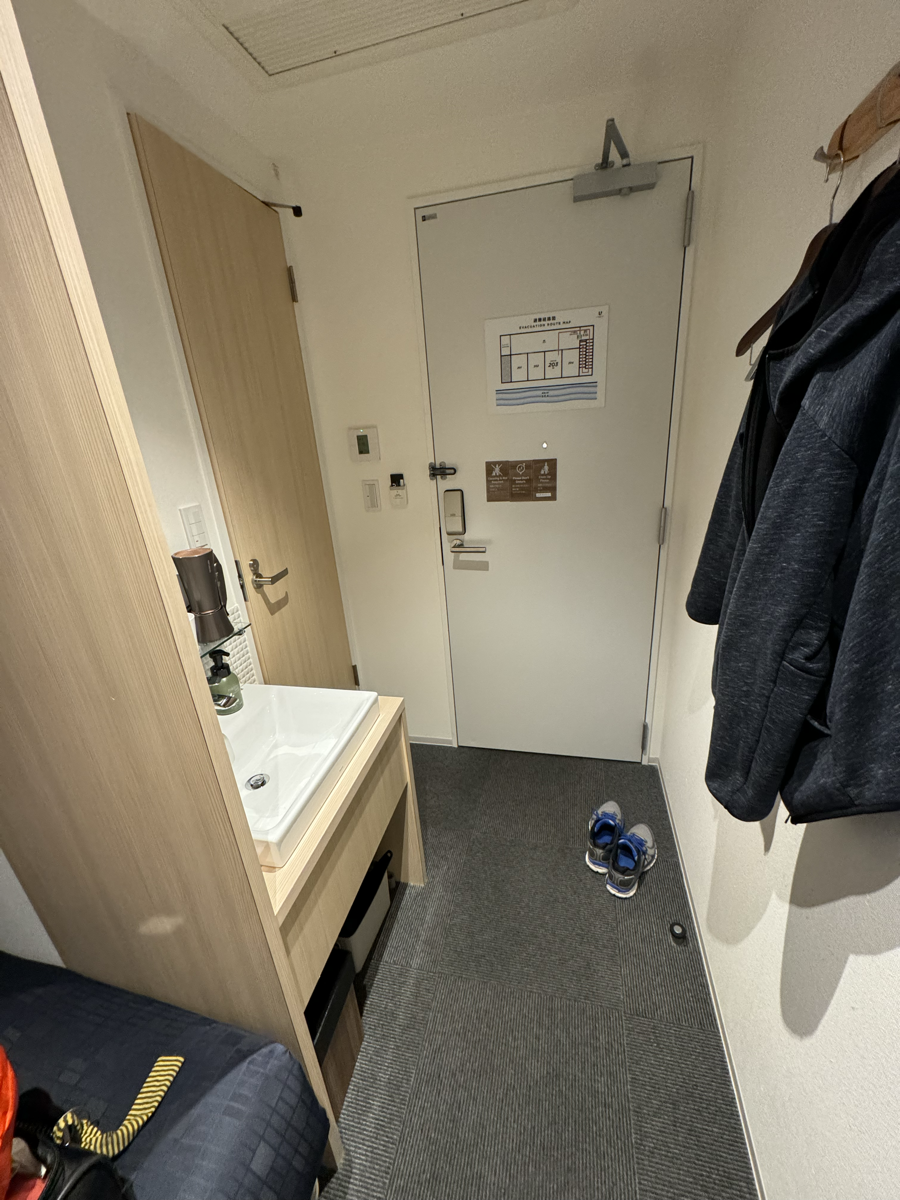 My plans for today kind of went sideways. There's my hip pain. Then it's raining. And I'm meeting my cousin for lunch in the middle of nowhere. It all worked out and my final plan was just to make it to the seemingly luxurious hotel and just hole up for the evening. The hotel is fine but is not nearly as nice as the photos and it's really in the middle of nowhere. I decided to stay here when I thought I'd be more mobile and also assuming the weather would be nicer.
Anyway, calling it a travel day. I started off with a later breakfast than usual after trying to loosen up the hip. I was warned there'd be a lot of students and the restaurant would be crowded. I was lucky in the big bath last night so I wondered about the hotel restaurant. I got there around 8 and there were two other people there. I think they left and were replaced by two more people. It was quite tasty but it took a while to eat because I wanted to wait until after I ate to take any Advil.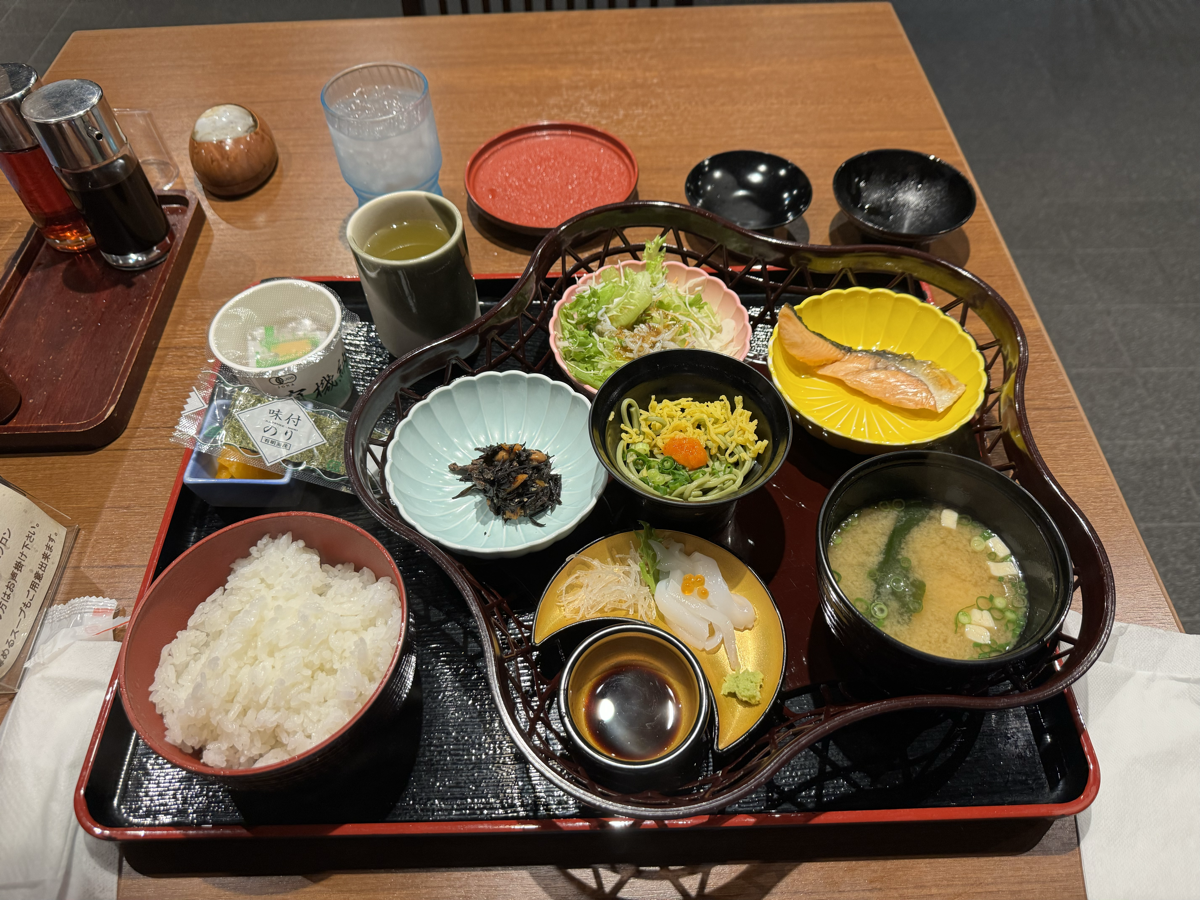 I was pretty full after all of that. To get to the meeting place with my cousin I didn't have to get to the station until 11AM. Checkout is at 10AM. I figured it would just be easier to sit around at the shinkansen station than try to find a nice spot at a coffee shop and I was there an hour early. I watched sat on the platform by myself, watching the occasional shinkansen whiz by. (I'd add the video but I can't figure out how to do that right now.)
Then it was a short 30 minute ride from Shimonoseki to Tokuyama, and a short local train to Kudamatsu. They took me to the same hotel that we went to last year and they recently stopped having a buffet. I got the "middle" offering of fried flounder and there was way more food than I expected. And my cousin also got me some flounder sashimi.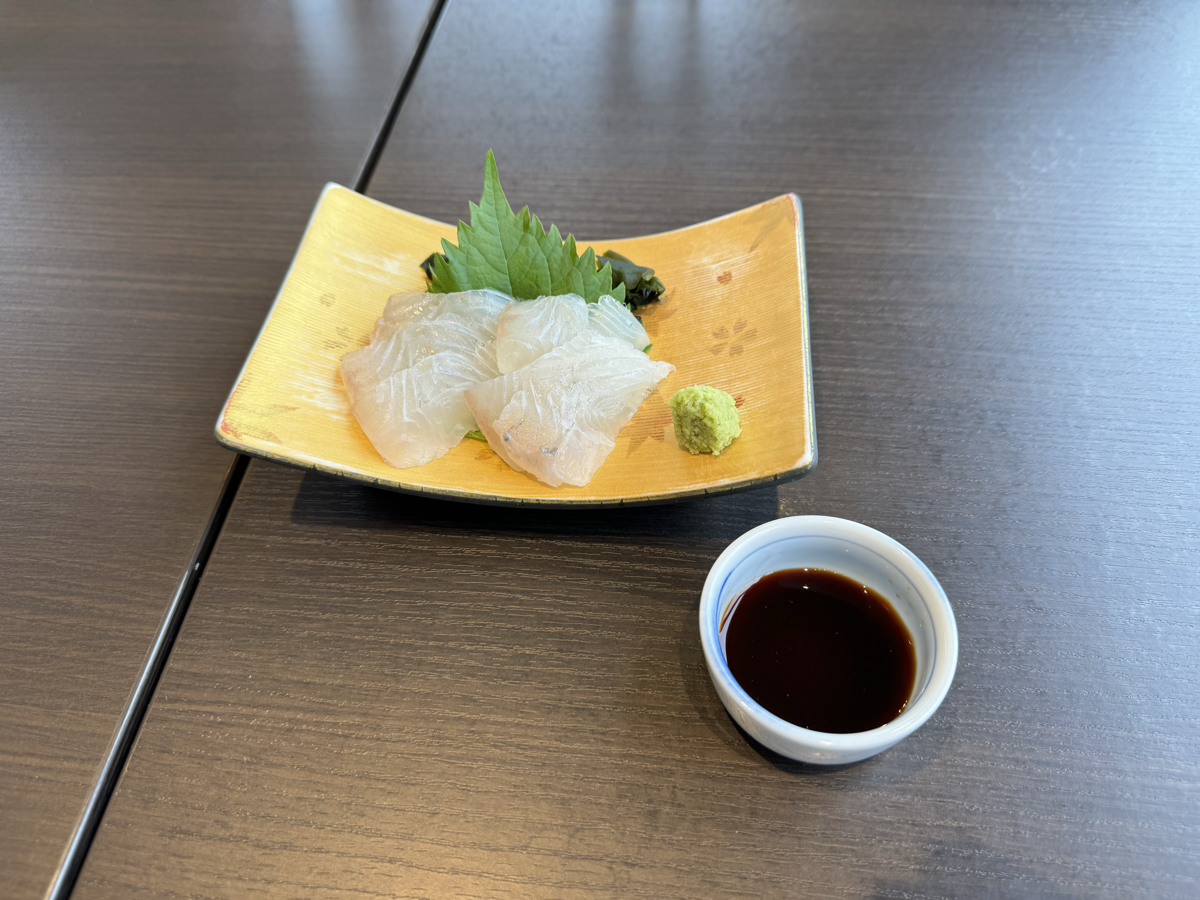 All three of us got the same thing. On the left is some pork and rice, then "hirame sembei", deep fried flounder bone and skin, homemade tartar sauce, and then the fried flounder with some salad. It was better than I expected and seasoned very well.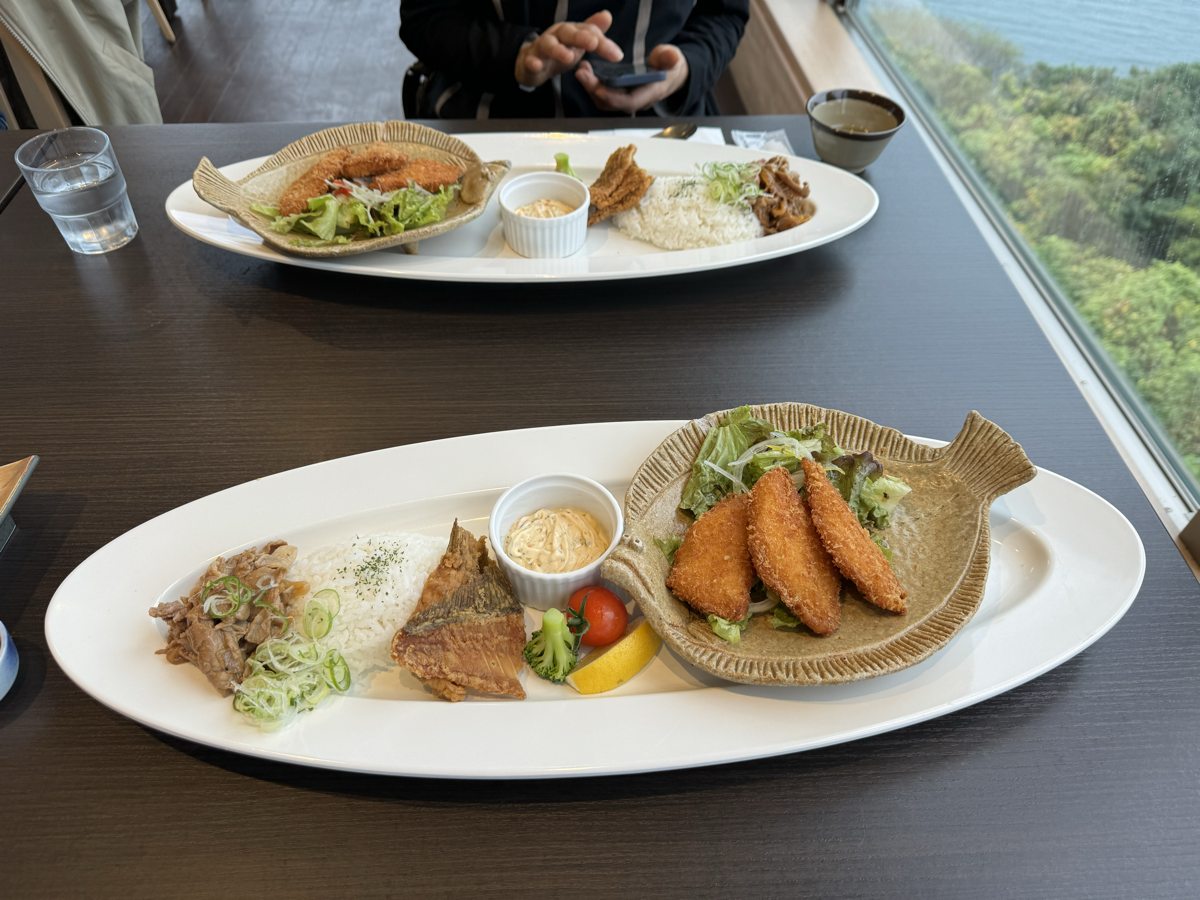 We also got the special dessert. They said they only had one left, but if the table wanted it they could probably do one for each of us. There's a pudding base, ice cream, and a small slice of pie. I think those chips are deep fried pear but they were very sweet.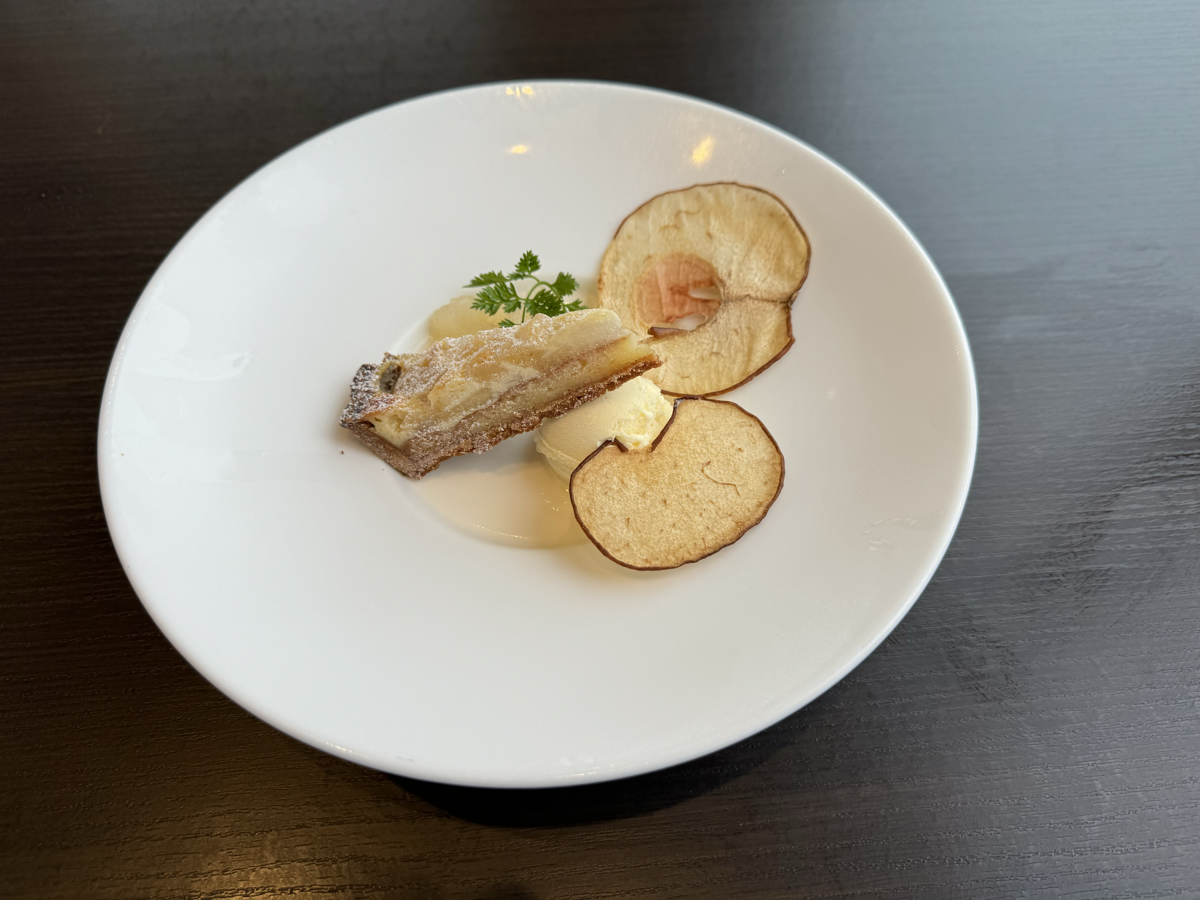 So there were my two meals for the day, if I'm to go by the rest of the trip.
I had no reserved seat for the next part of the trip so I took the slower train that stopped at every station. It got me from Tokuyama to Fukuyama 30 minutes later than the faster train, but the stops do get annoying. I was able to take up two seats and there were plenty left. Then at Fukuyama station I took a local train that backtracked to Onomichi. Onomichi station was much larger than I expected but there was no taxi stand! I guess there's no need, but eventually a taxi showed up. I got a ride to the hotel because it was raining and I wasn't sure if I wanted to walk all the way to the hotel.
The hotel isn't as nice as the booking.com pictures. It's tiny. There are four rooms on my floor. And the room itself is tiny. No bath, just a shower and the sink is part of the room. Here's my desk.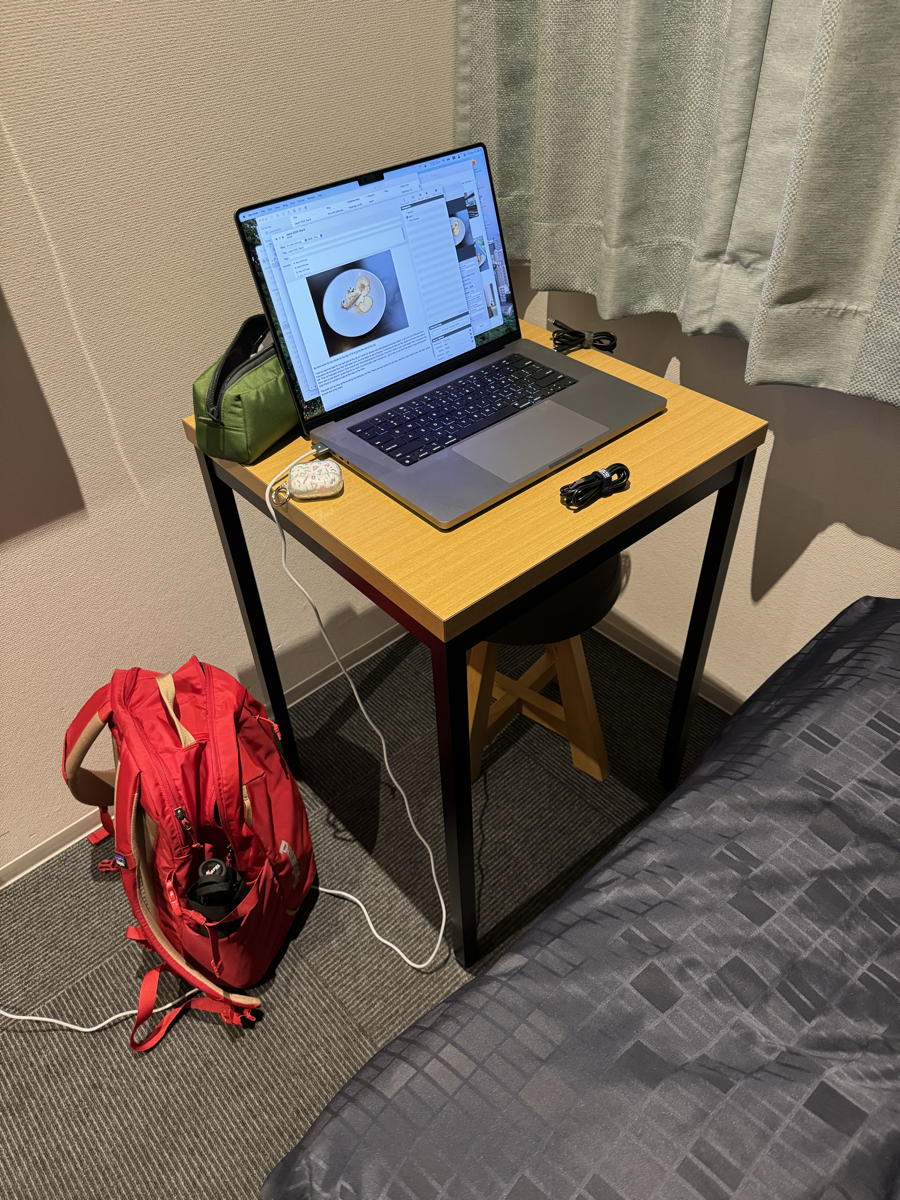 And here's the beds.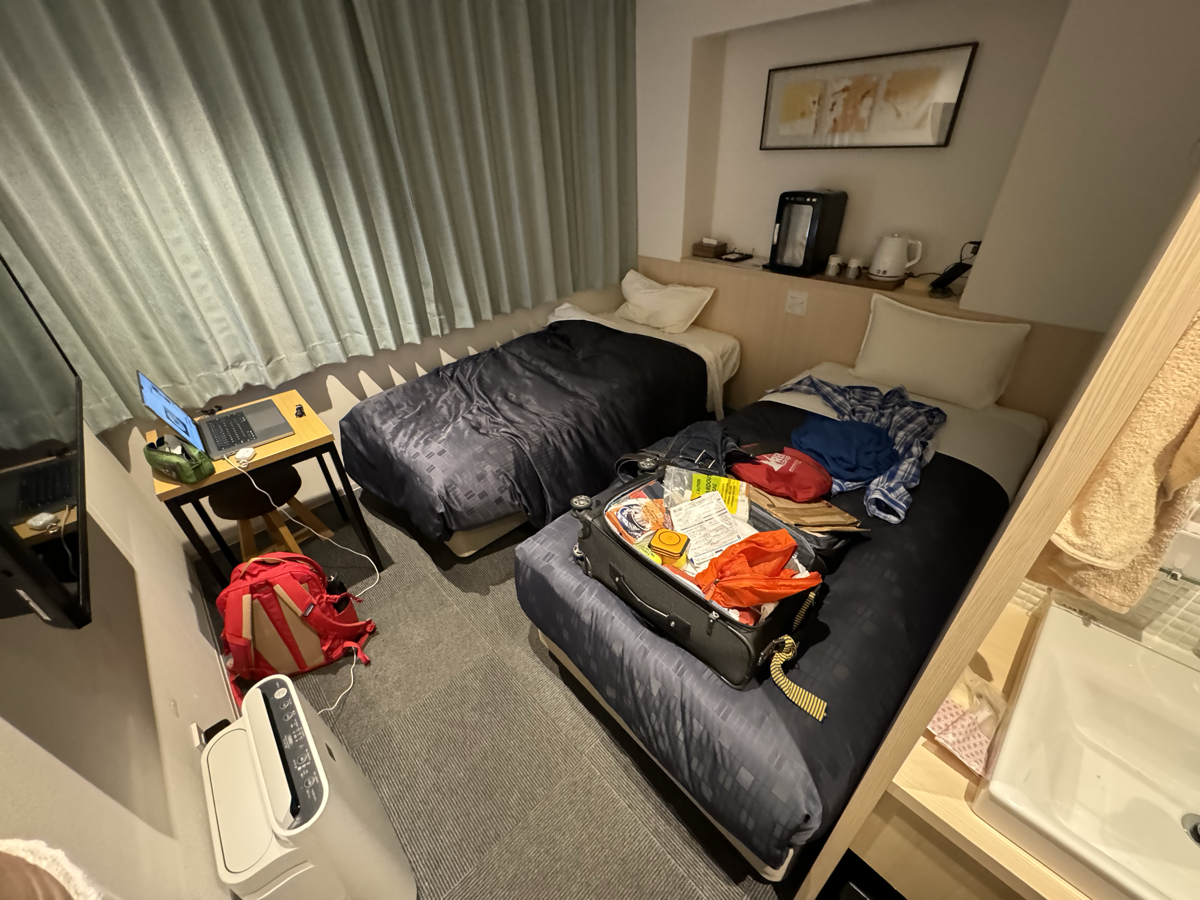 That think on the shelf above the beds is the "fridge". It looks like one of those USB fridges that get advertised to you and never works very well, but it seems OK. You can see the sink on the right. But here's a view from the beds.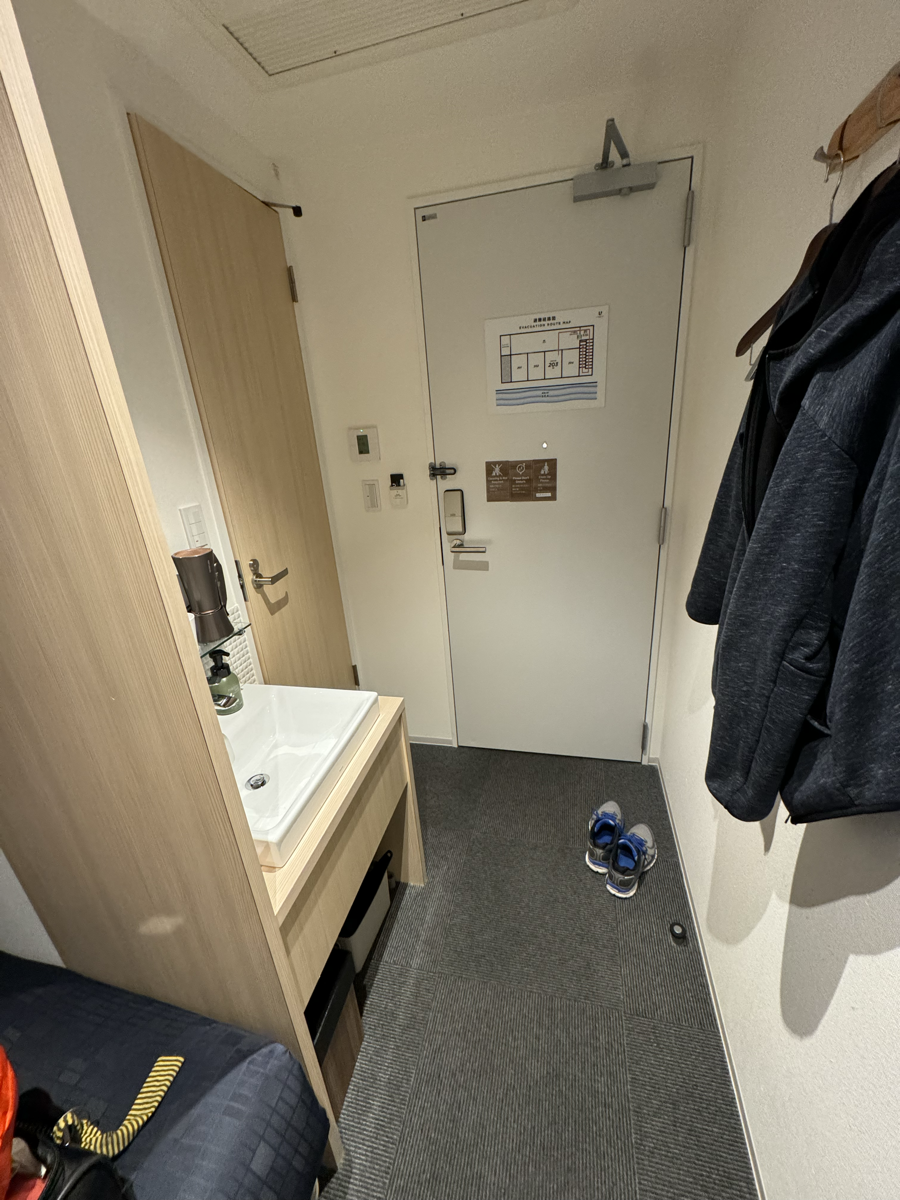 And the bathroom.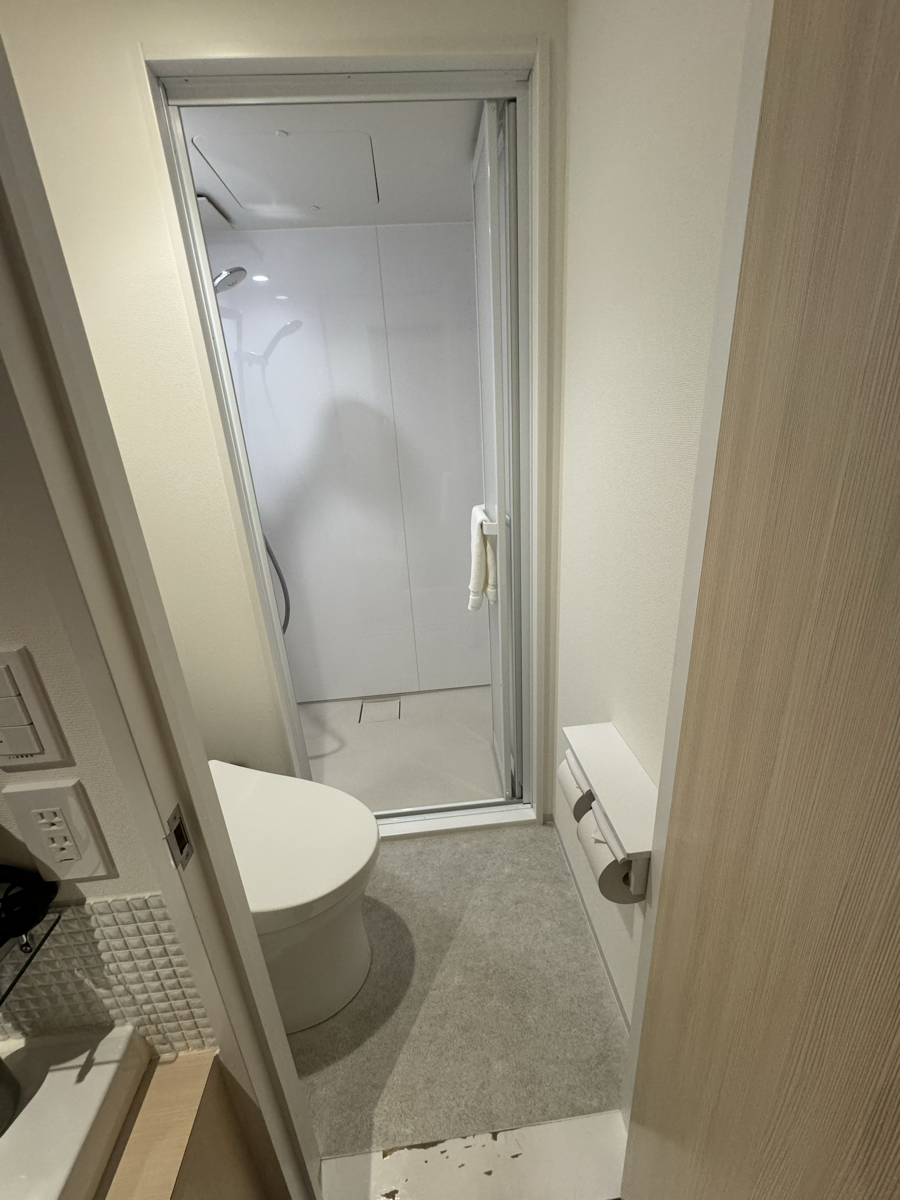 The only other time I saw a bathroom this small was at a Dormy Inn where there was a large bath available.
It's also quite drafty. But it's fairly clean and good enough for a night.