We had to leave our nice hotel today and travel on to Osaka. For some reason I was way more tired that I should've been. In fact, I felt kind of bad a lot of the day. I checked my camera and I had three almost identical pictures of breakfast and one of dinner and that was it.
Well, here's one of breakfast.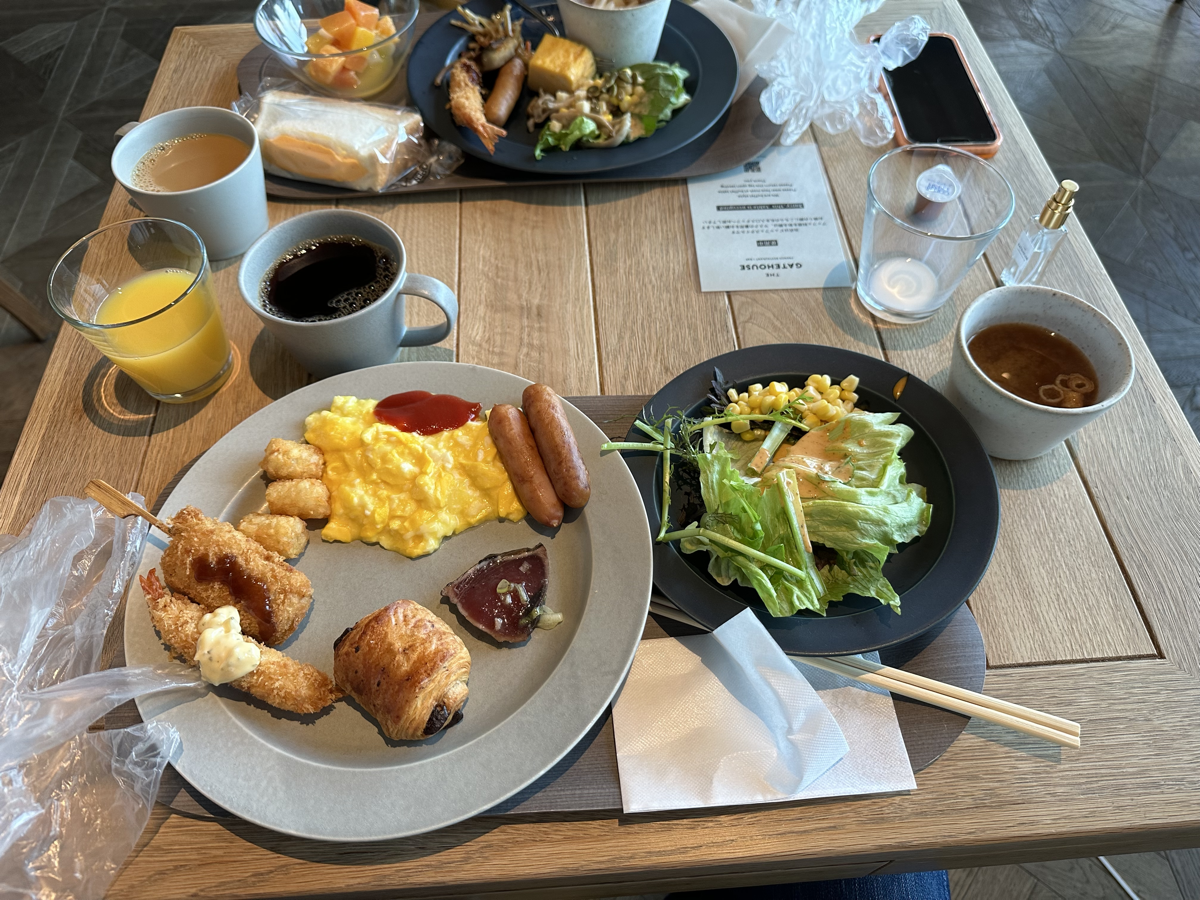 It as nice, and the view was great, but it wasn't anything as s special as I would expect from a fancy hotel.
The hotel is attached to the train station so it didn't take us long to get to the Shinkansen. It was less than an hour to Osaka, and we just took the subway to get us slightly closer to the hotel. We dropped off our bags at the hotel and I think they dinged the corner of my laptop. Oh well.
I still wasn't feeling well and I guess that's why I never did get a picture of lunch. We got taco rice at Wired Cafe. I seem to get it almost every trip. y sister sent me her picture of it.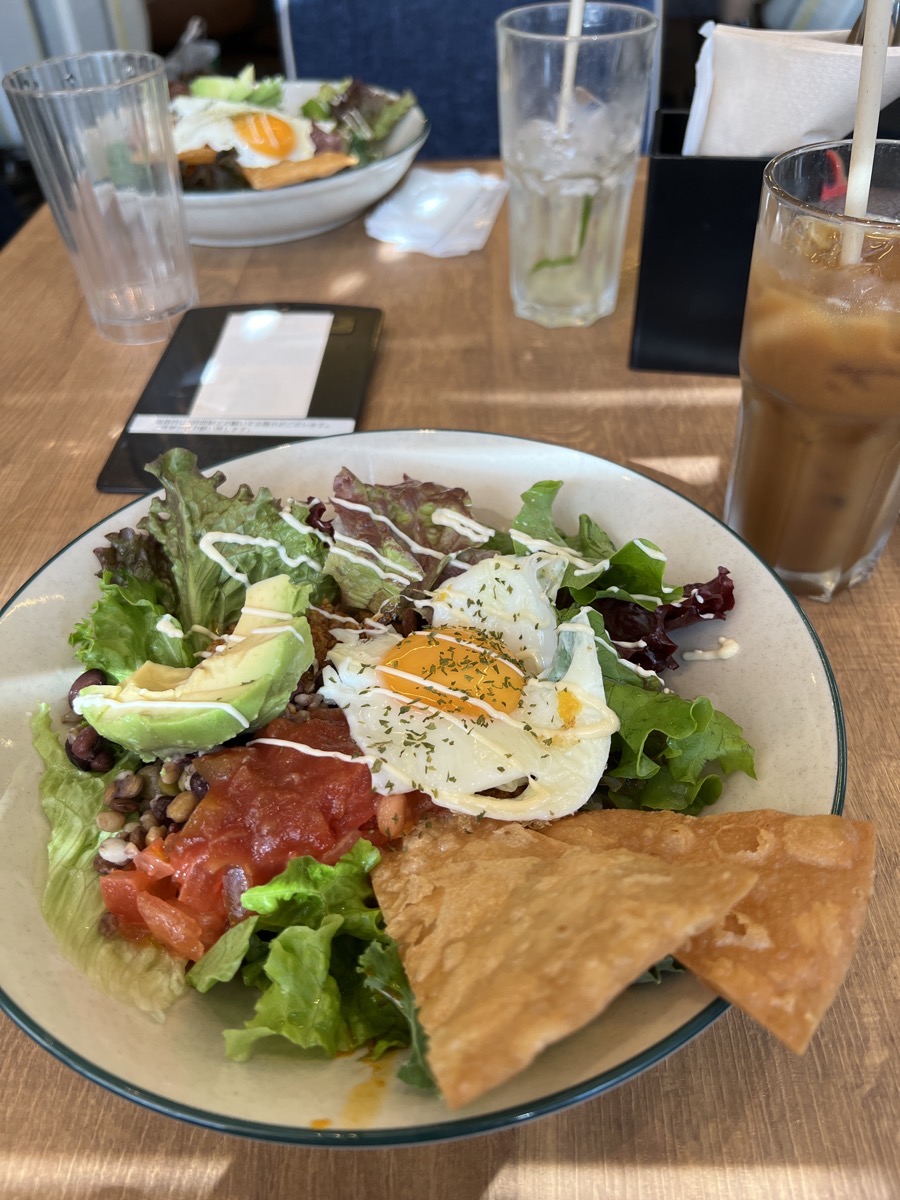 Then we went shopping for a bit before checking into the hotel at 3pm. We didn't leave until looking for dinner. I wanted something light, so we ended up at a shop we go to every trip for matcha treats and had yuba rice. I had the set with dessert and noodles. It was very good. The yuba rice was also very hot because it was 75 degrees today and Japan seems to think it's wintertime. Everyone is wearing heavy coats.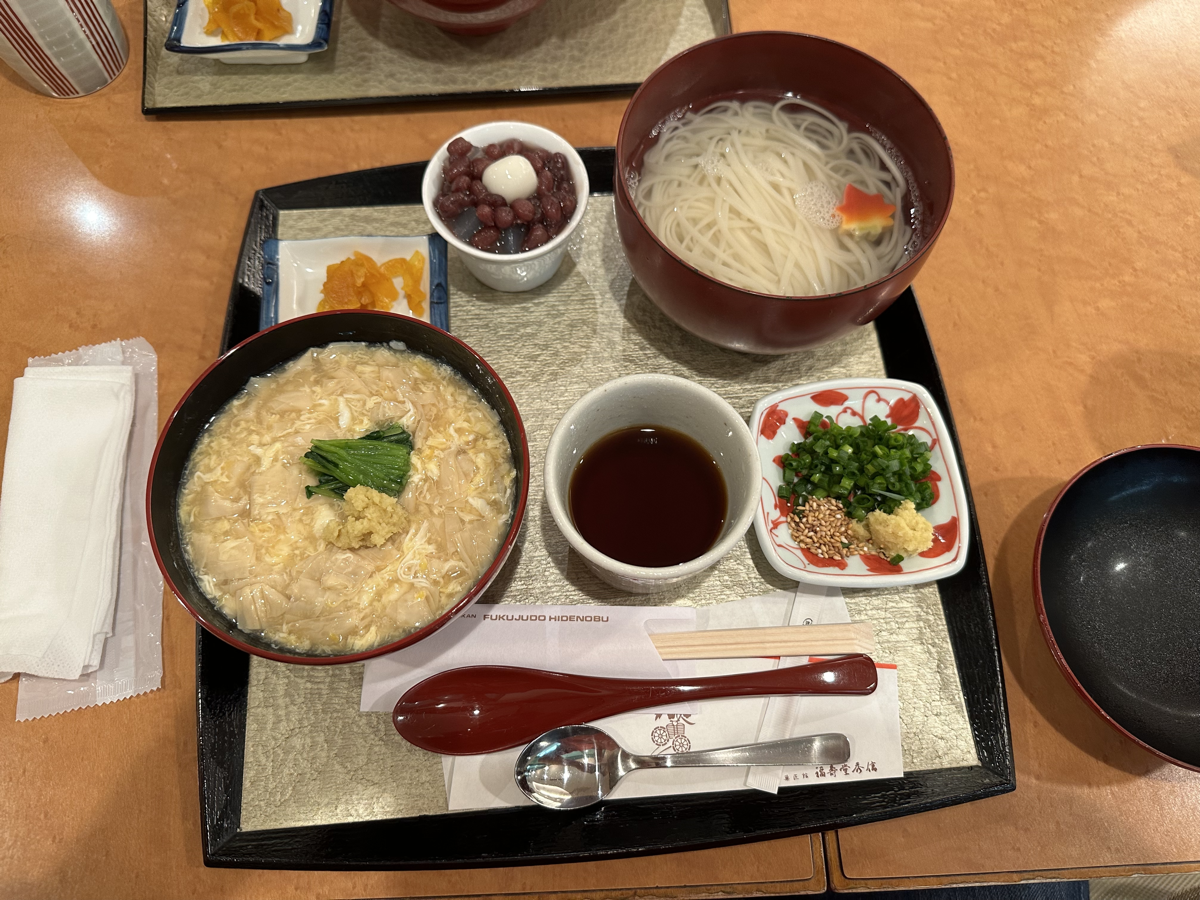 In any case, I'm feeling a bit better now but the room is HOT and tiny. They decided to add a queen sized bed to a Japanese hotel room and that means I keep bumping my knee into things. We're at a hotel we go to every year and I think we're going to rethink that in the future. Especially if the yen stays weak.
Anyway, I think my sister and I are kind of satisfied with just being here. The fact that we couldn't come was the biggest hurdle and now that we're here our usual rush to buy things and do all the things is no longer a worry. We just want to see friends and wander around.
I think I'm just tired from rushing around for a week and Tokyo isn't exactly a relaxing place to be. It's too bad that I don't feel like buying everything when the yen is so weak.