I didn't sleep that well, and it wasn't due to all the beer I had. I had tiny beers. Probably some apprehension about FINALLY GOING HOME after 73 days here. I started packing and it was mostly a lot of flailing. And then just piling things in and making sure the suitcase shut, which it did. Then it was off to Pronto for my last morning set for a while.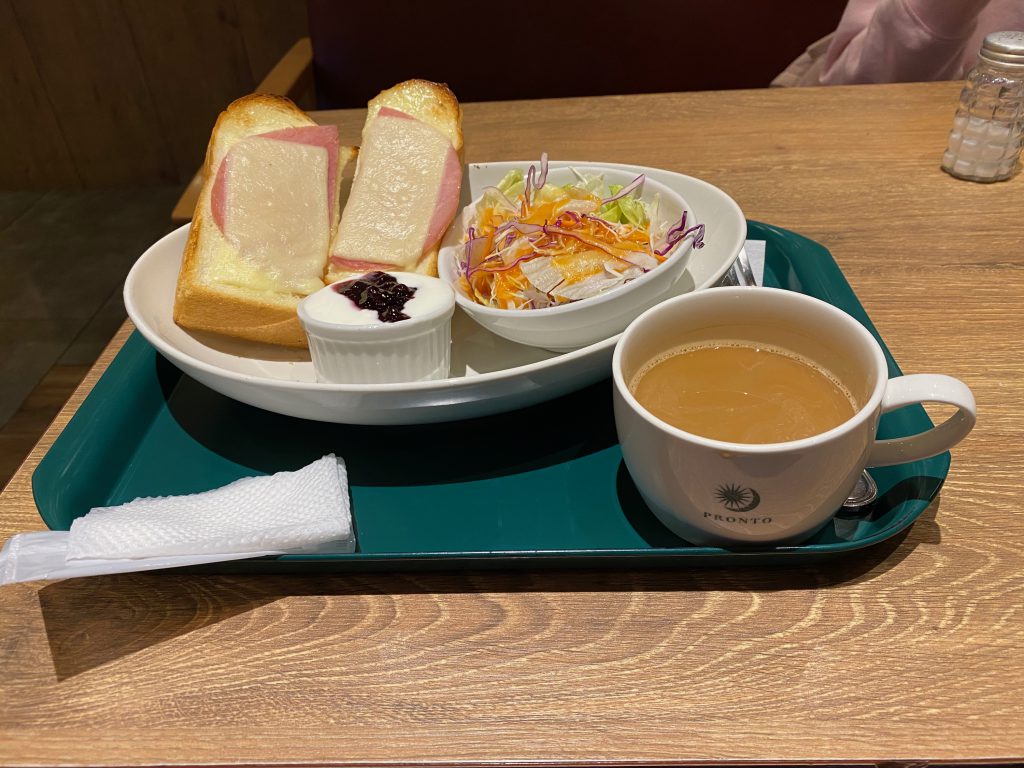 And then it was downstairs for a 10:15am bus to the airport. Lots of opportunity for napping, but I didn't take much of it. The leftmost suitcase and the leftmost purple duffel, are mine after 2 ½ months. The middle suitcase, and the red duffel, are my sister's after two weeks. Sadie, who was there for five days, has that giant suitcase and we also had to go get her that Nike duffel.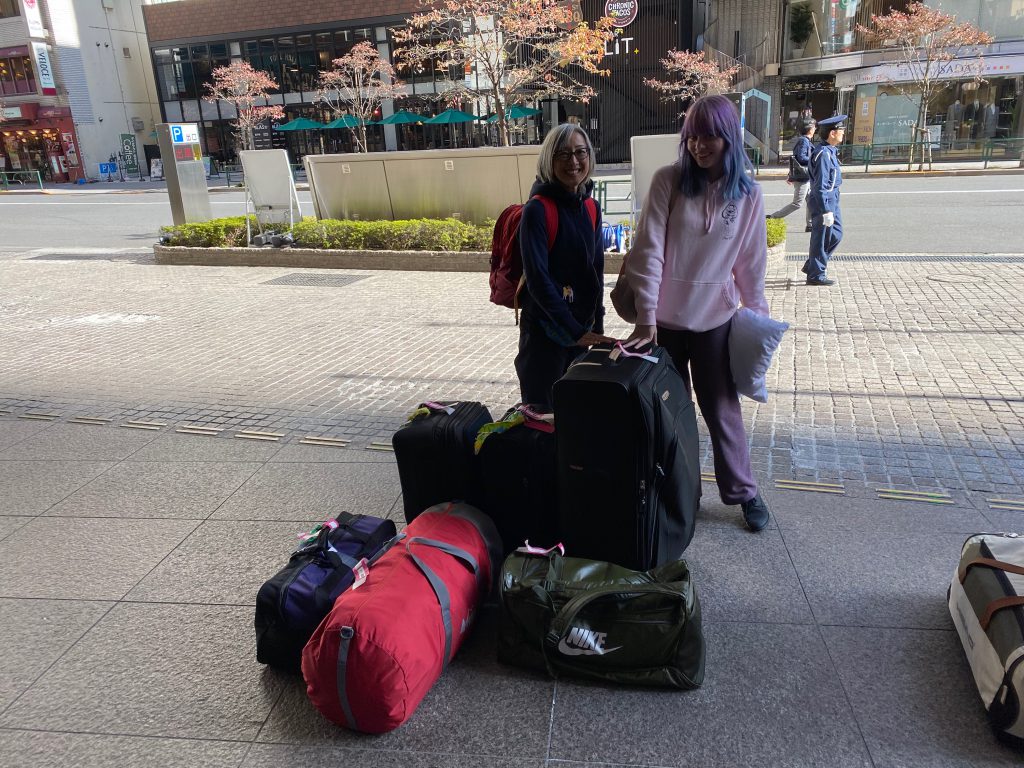 Of course, we went back to Fujiya for our outgoing lunch. Lots of food on my plate and I wasn't that hungry. I finished the whole thing.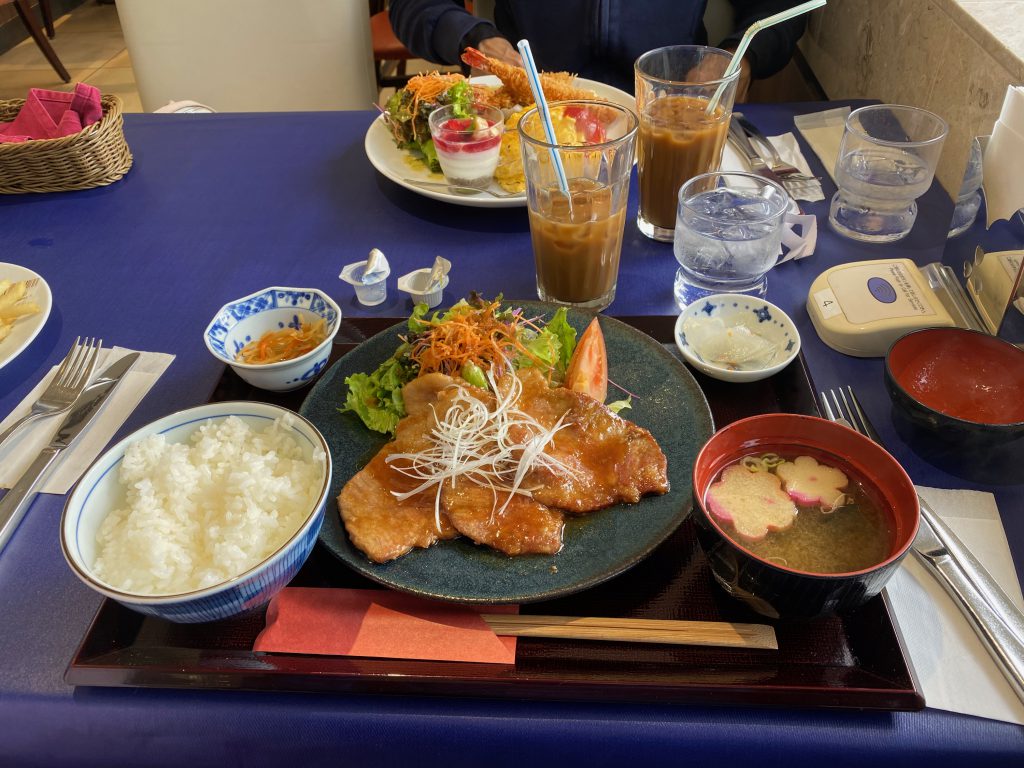 And that's about it. I'm back home and I finally remembered to upload the last few photos. I've been trying to dig my way out of two and a half months of mail (mostly recycling, but not all). I had to sort a bunch of ham radio cards and now that I think of it I have to sign up for some more volunteer stuff. I already spent an hour and a half with banking. I better make a list.