So today is a typhoon day and I've been fairly lucky to have missed the big ones in my travels. I've been away from the edge of the typhoon and this one looks like another bad one. Fukuoka was just windy (very windy) and there were some cancelled trains on the Kagoshima line. I heard the wind blew something across the tracks and delayed a bunch of trains.
Almost the same breakfast as yesterday.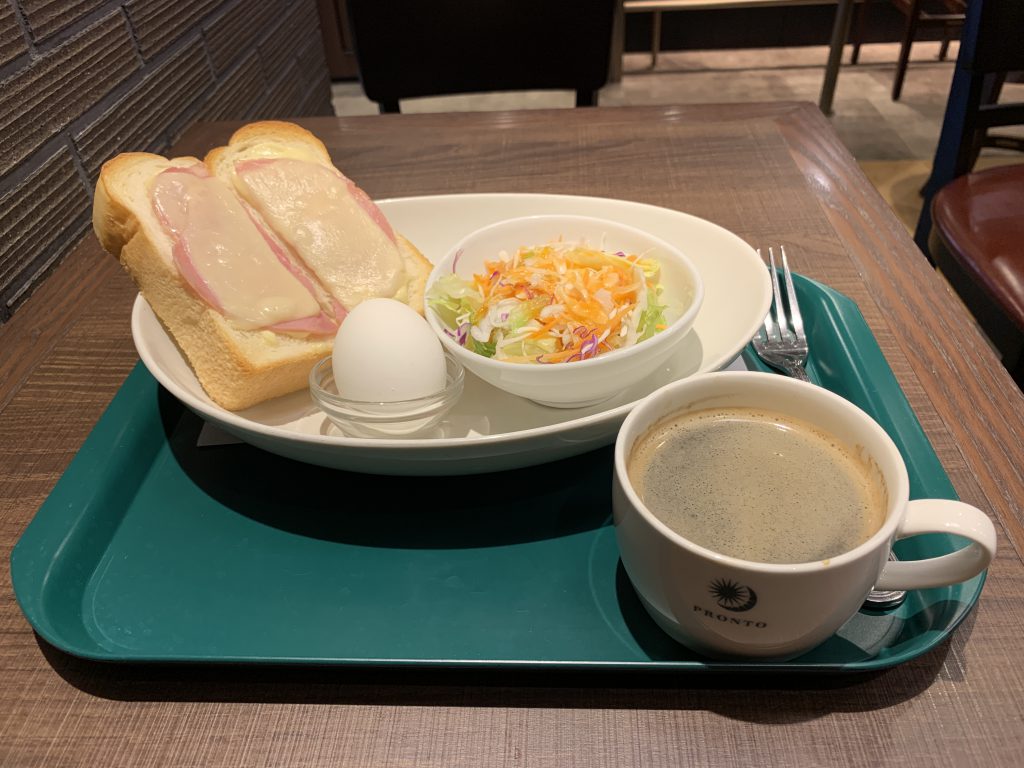 I got to the station early to get my last reserved seats on my railpass. I'll have to pay cash for everything from here on out. There was a long line, of course, but I'm not sure it's because of people rescheduling their canceled trips. I think Hakata is always a shitshow in general.
Anyway, here's my train. It went up to Kokura, and then went backwards to Oita. Or maybe it was going backwards to Kokura. I dunno. Either way, it was late!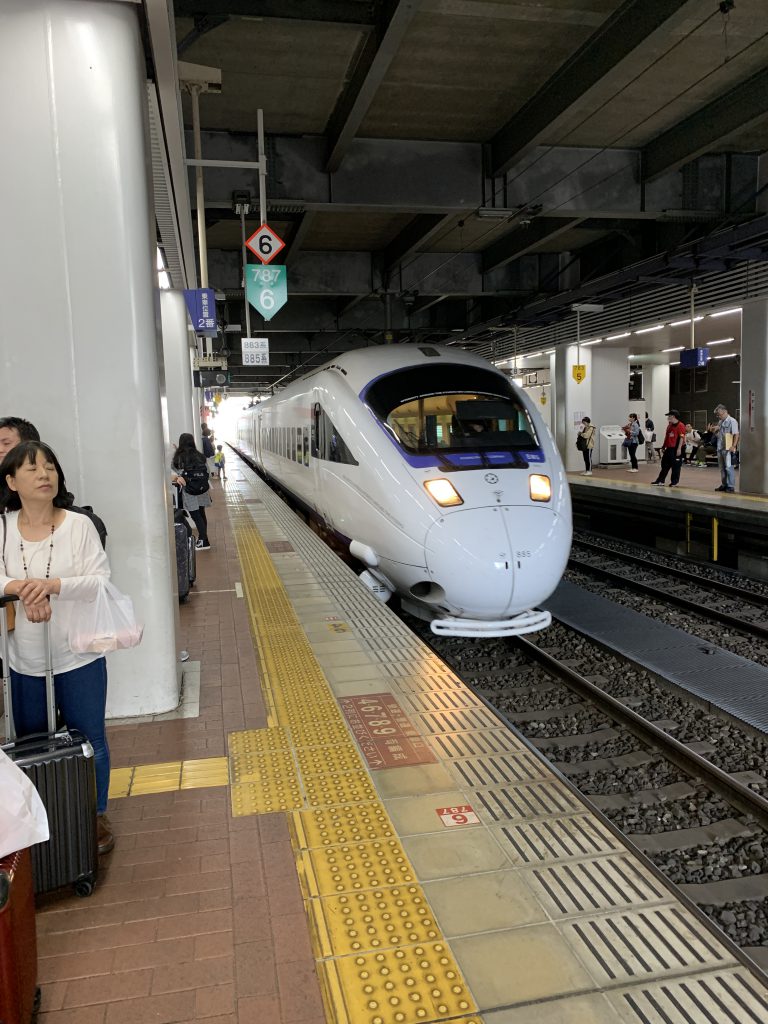 I got to Beppu late, of course, and dropped off my bags at my hotel. It's so-so. I went to the tourist bureau and of course they told me to check out the hells. Honestly, Jigokudani in Noboribetsu was a lot cooler. There's only so many variants on geothermal springs you can see so some of them got gimmicky.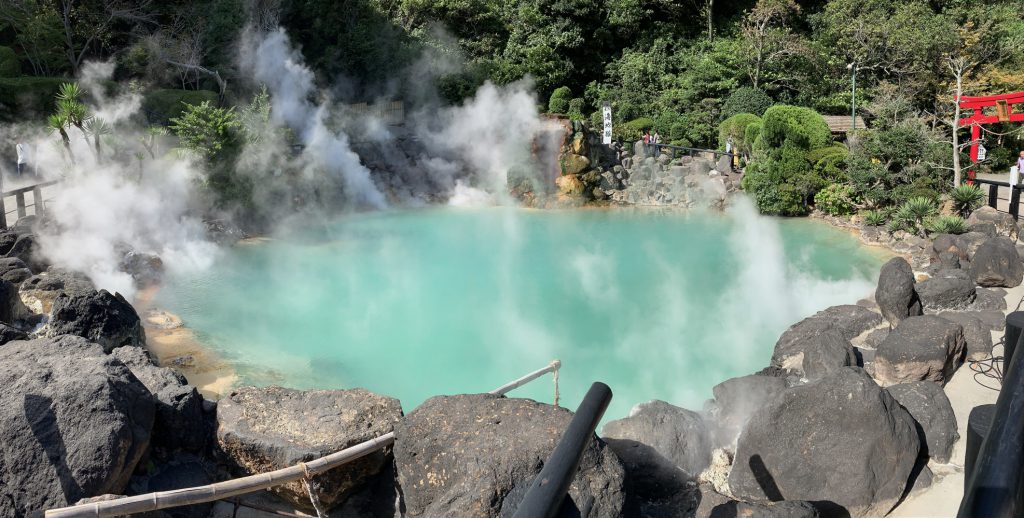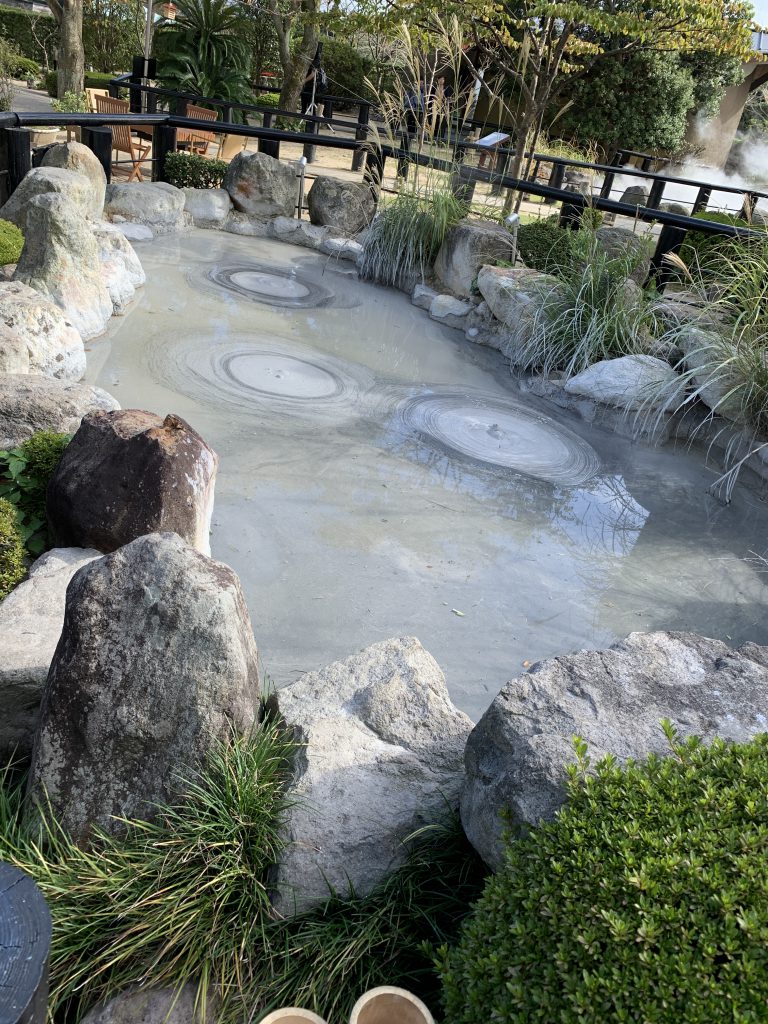 This next one had a bunch of hot springs and they showed you how smoke would interact with the superheated water and create steam.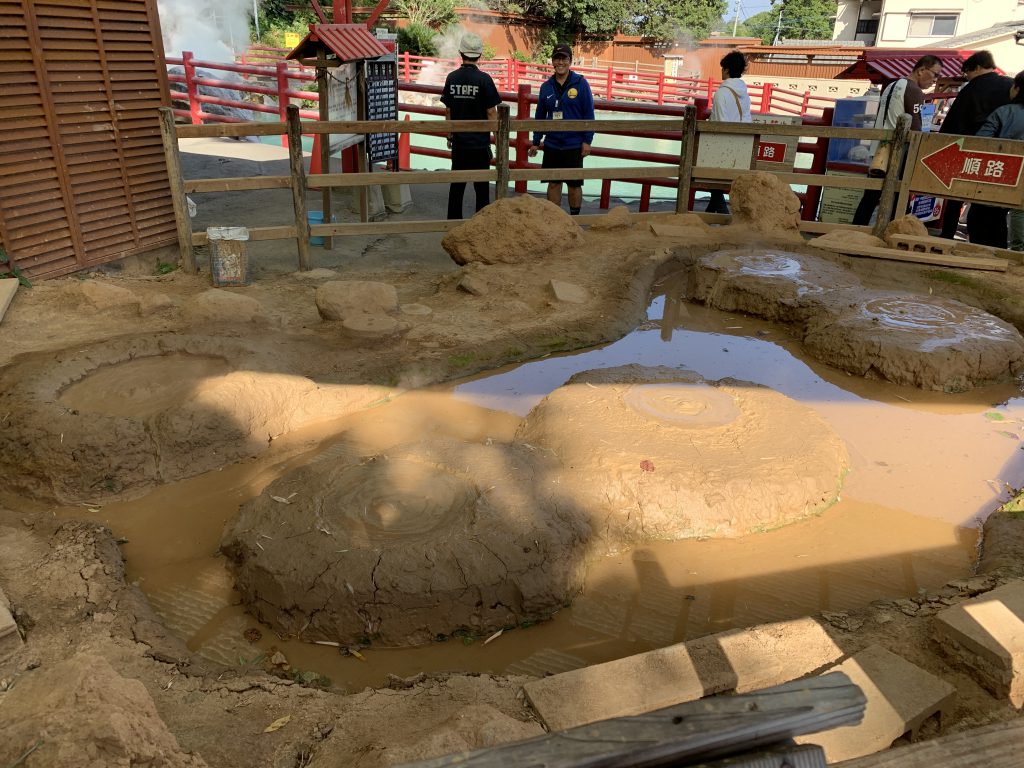 And this is all I had for lunch. The pepper flakes just made me cough and didn't really add to the flavor of the ice cream.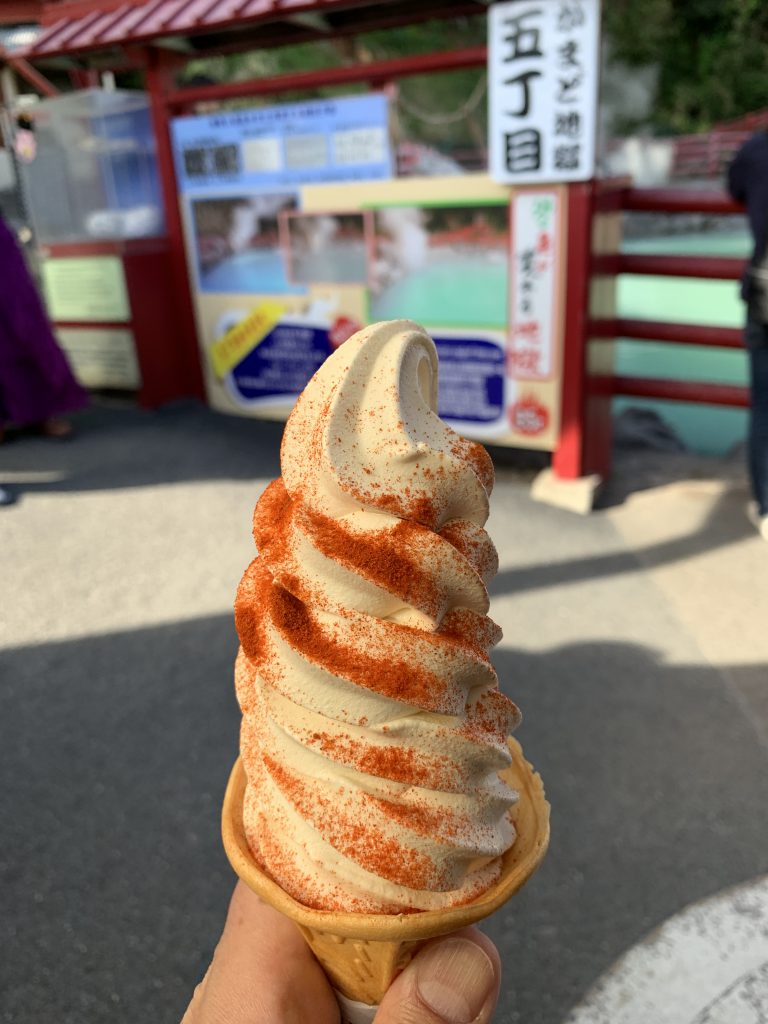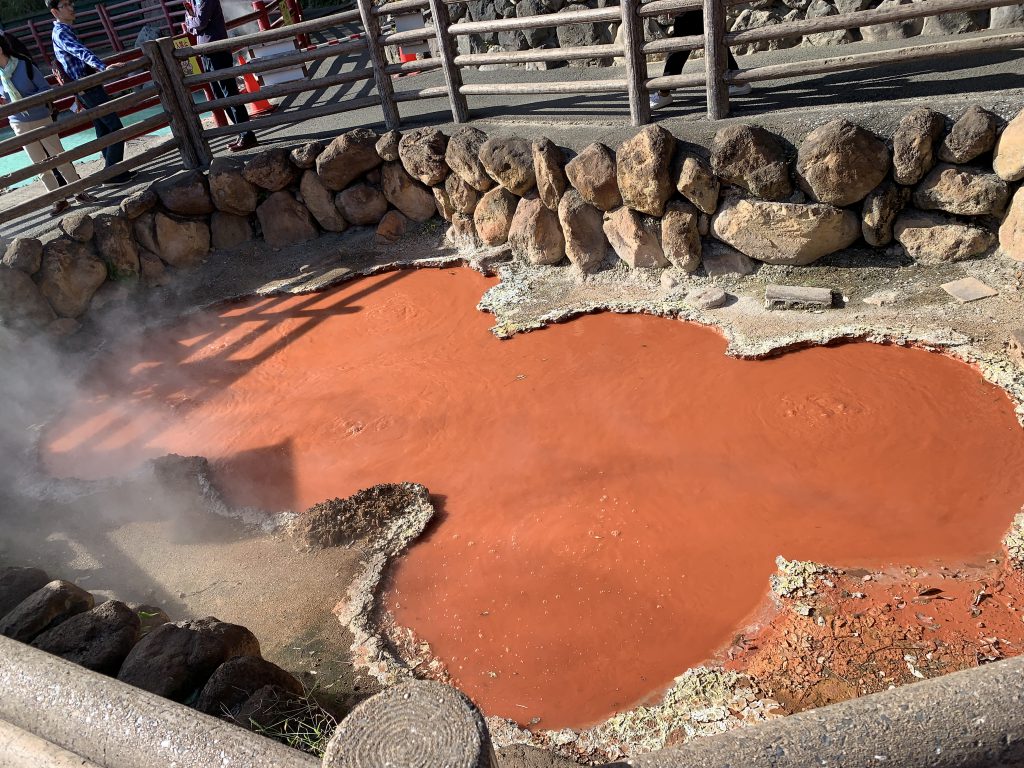 I think this next hell knew they were so boring that they took the water and made a crocodile farm.
There was a huge guy next to this one and I was lucky enough to see feeding time. Those guys can jump and the big guy was 20+ feet I bet.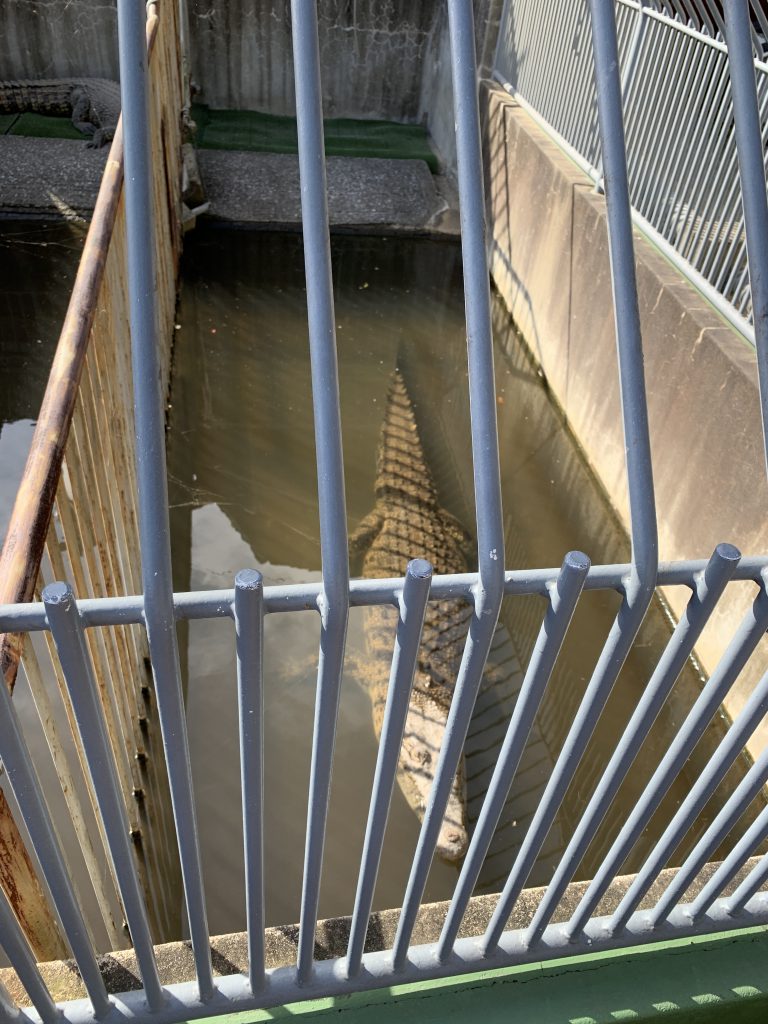 The next boring hot spring had tropical fish.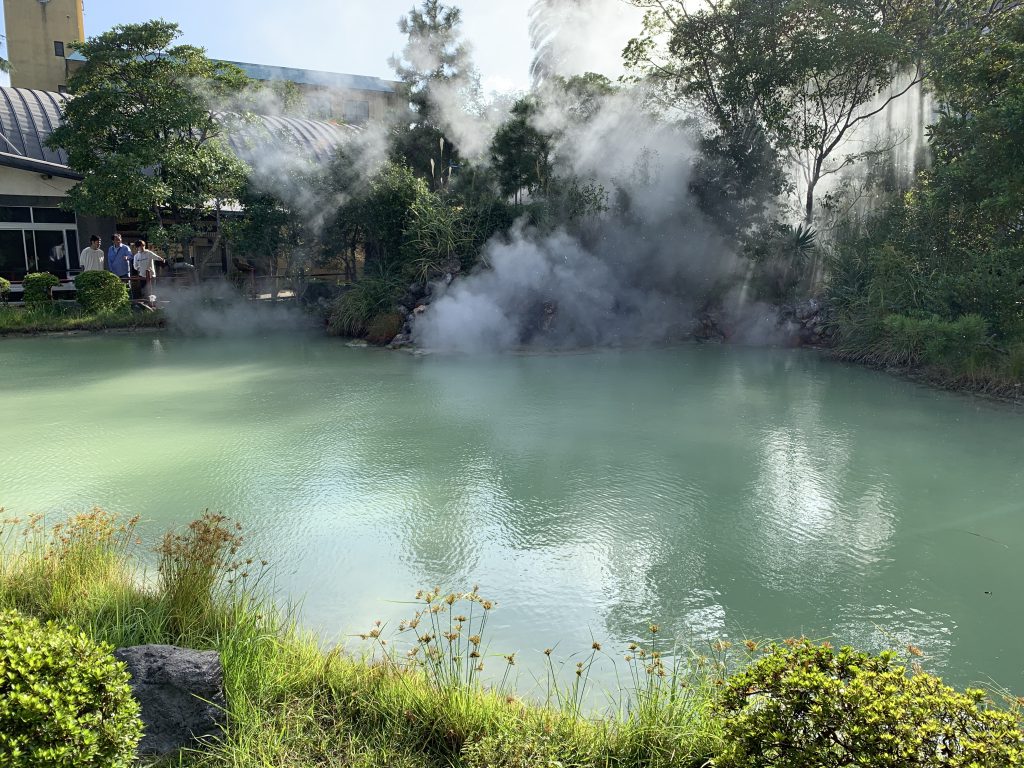 I guess this is what piranhas look like.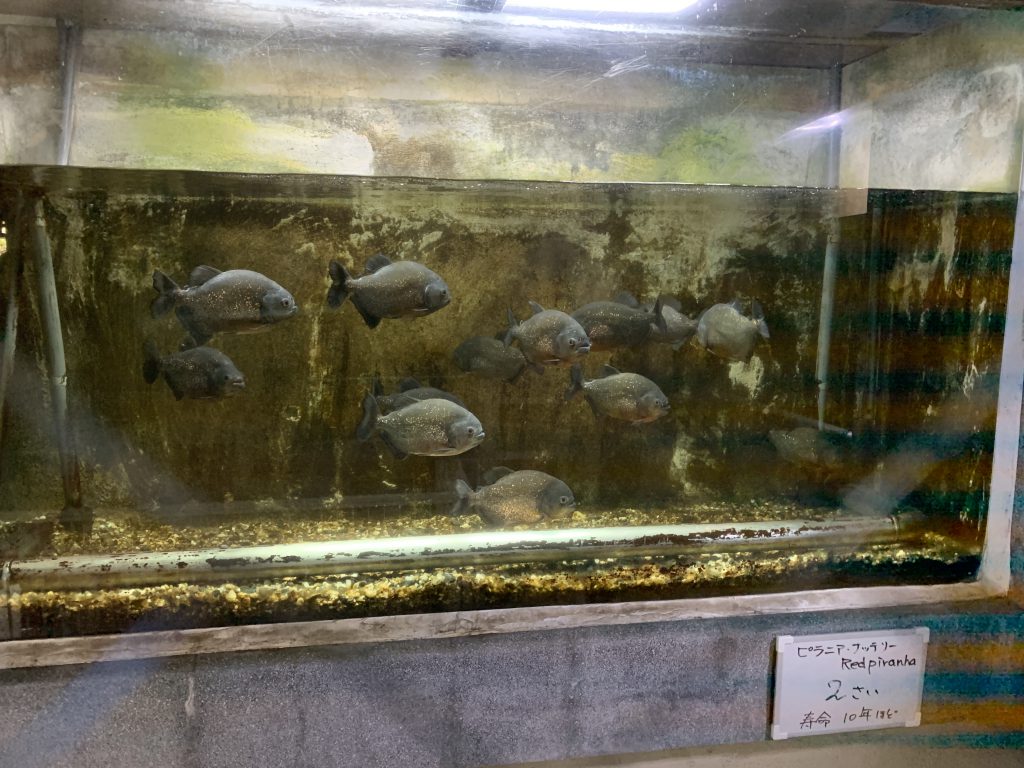 I went to the trouble of taking a bus to the last two hot springs. This is "blood lake". It's much less impressive in person.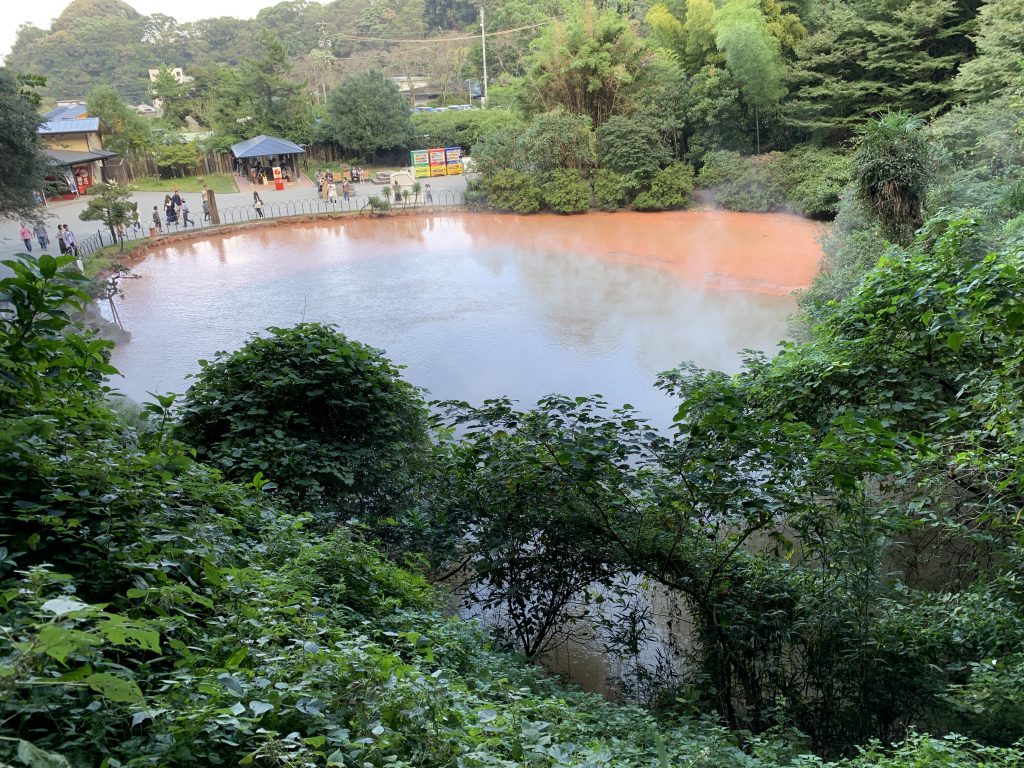 And as long as I was there I waited 45 minutes for the geyser to go off.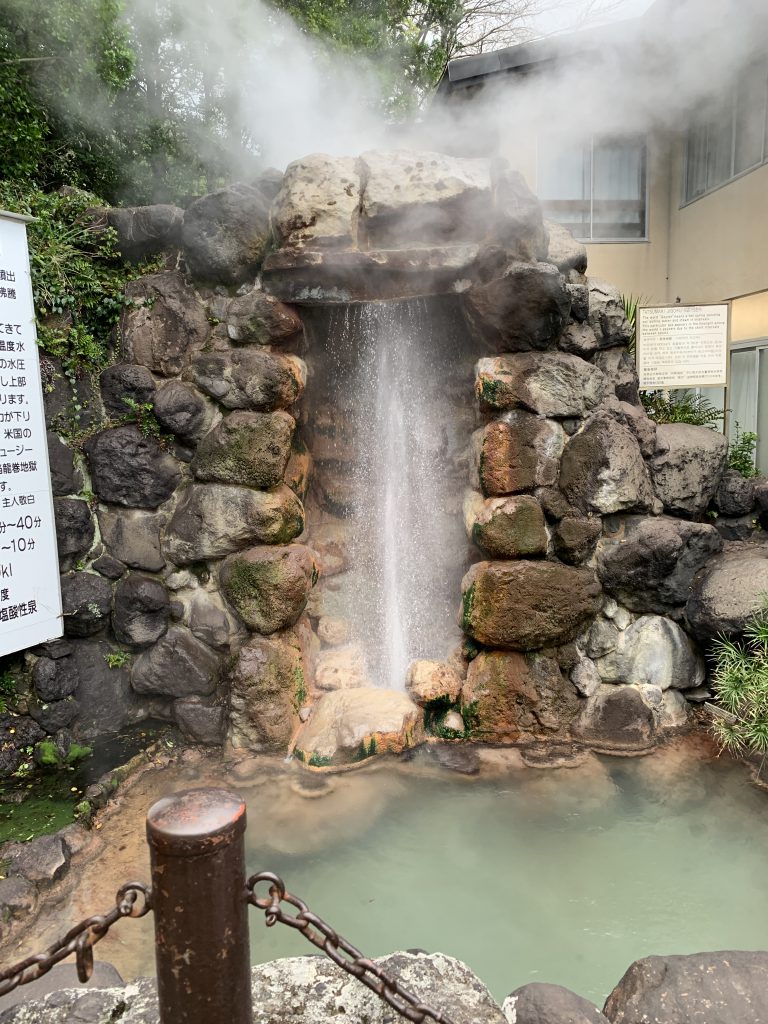 I got back to town and checked into my hotel but I decided to find some eyeglass cleaner for my brand new eyeglasses. The instructions say use the proper cleaning cloth and make sure you wet them first with the proper blah blah blah. I know I'll do that for the first couple of months at the most.
Then I went looking for dinner. The hotel suggested two izakaya and two teishoku places and I went to a teishoku place. And overate because I hardly ate anything today.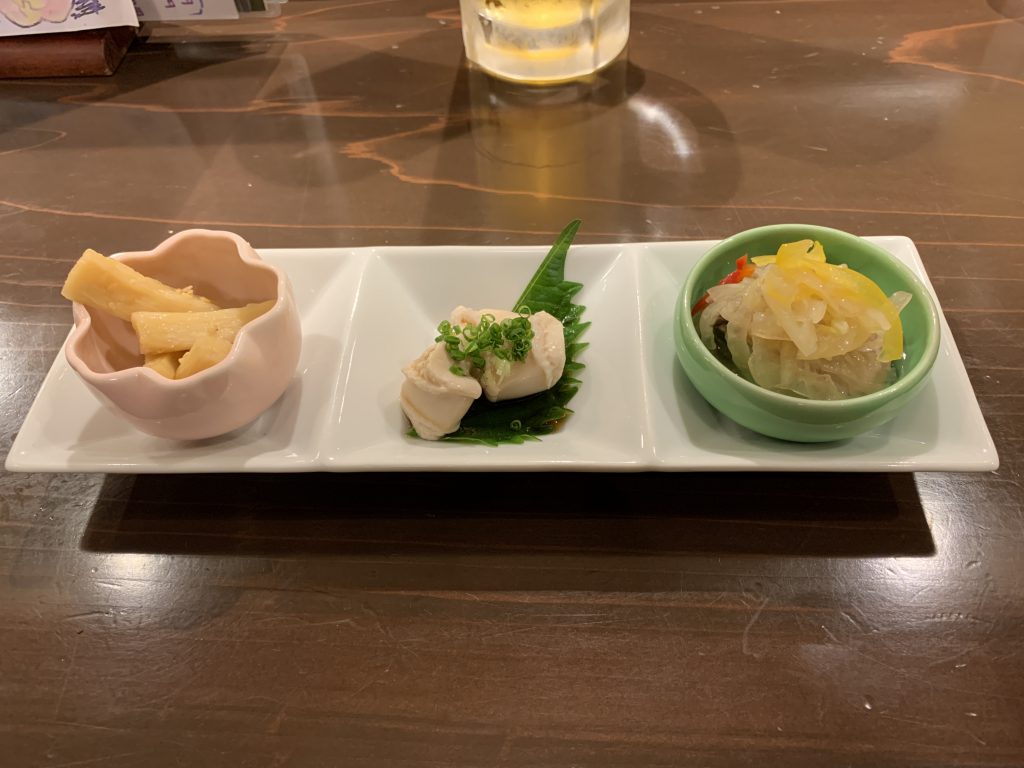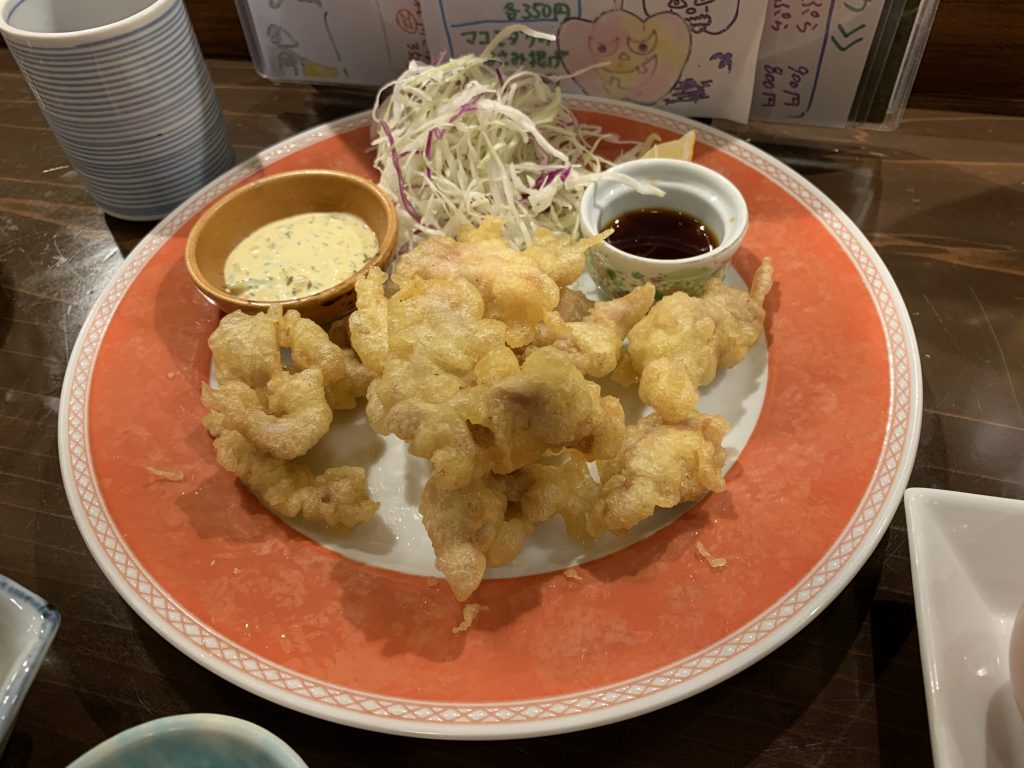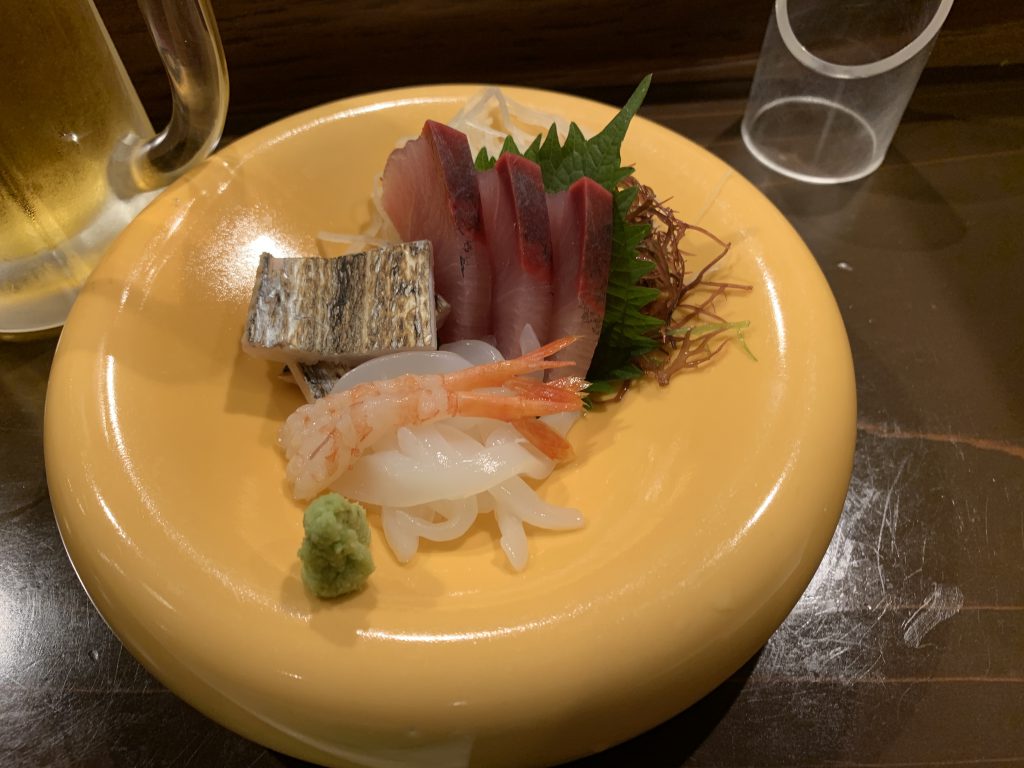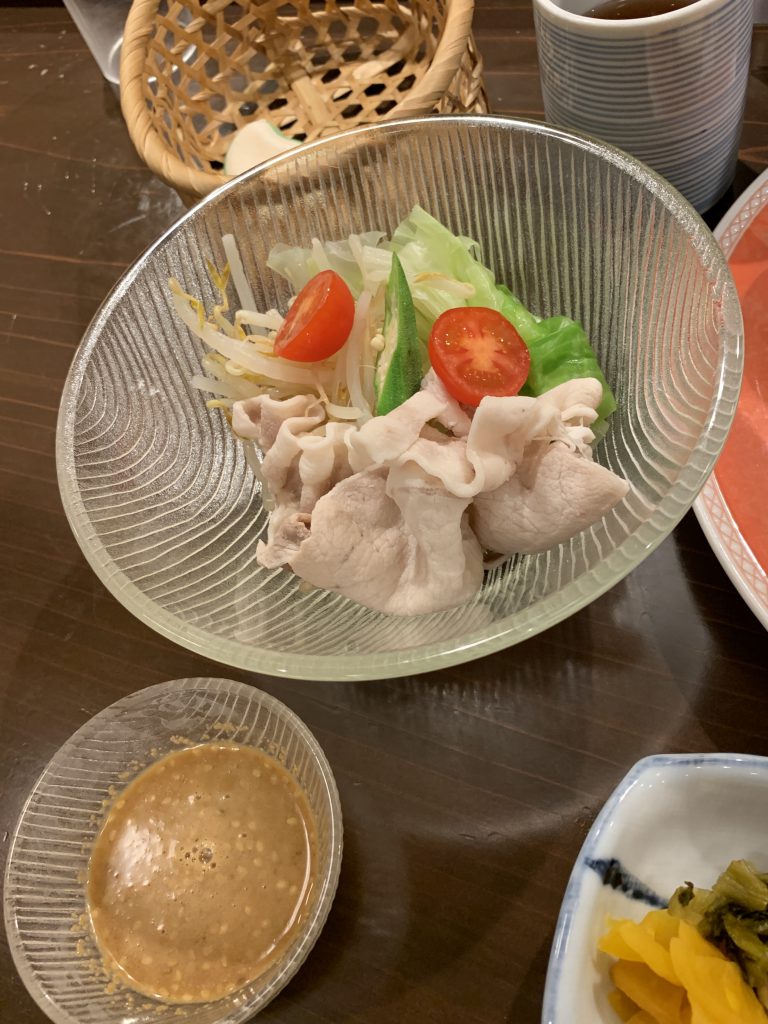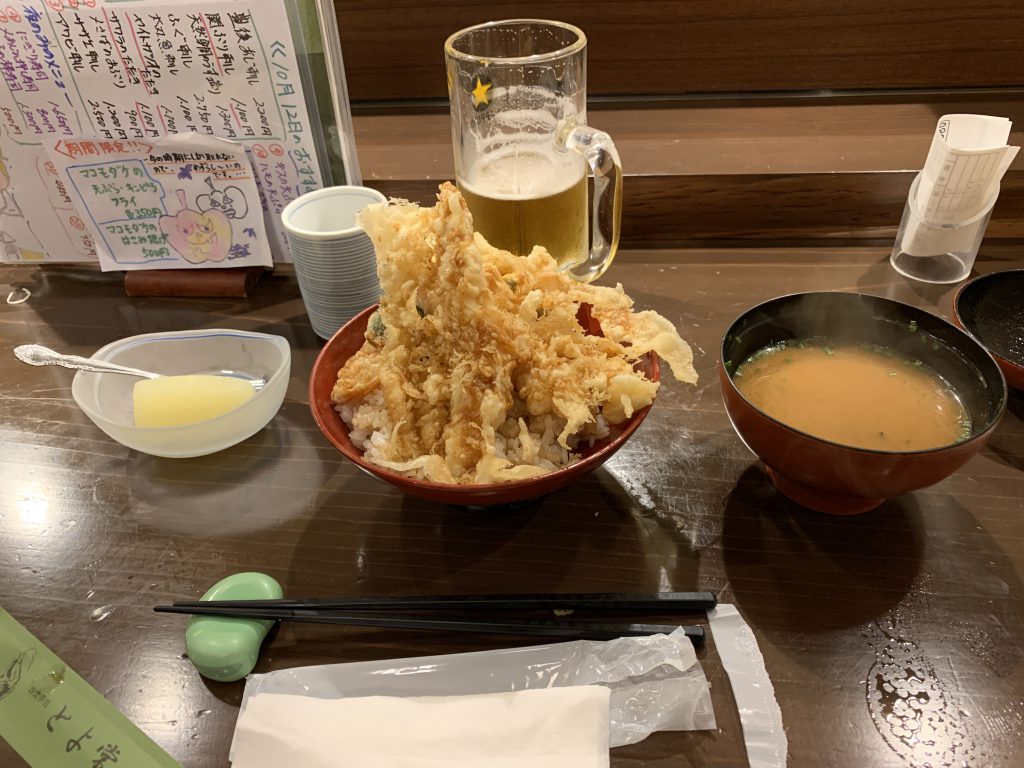 That beer in the background is the only one I had.
Tomorrow I'm winging it because I don't know if the ferry is running. If it is I take a ferry across to Yahatahama, and then have to get a ticket on the train to Matsuyama. Always an adventure on the Shikoku ferries. Lots of web sites in Japanese and I can hardly figure out what they're talking about.