Final full shopping day! We went down to Shibuya because why not? It was our final shopping day. Hachiko was looking good and not surrounded by smokers first thing in the morning.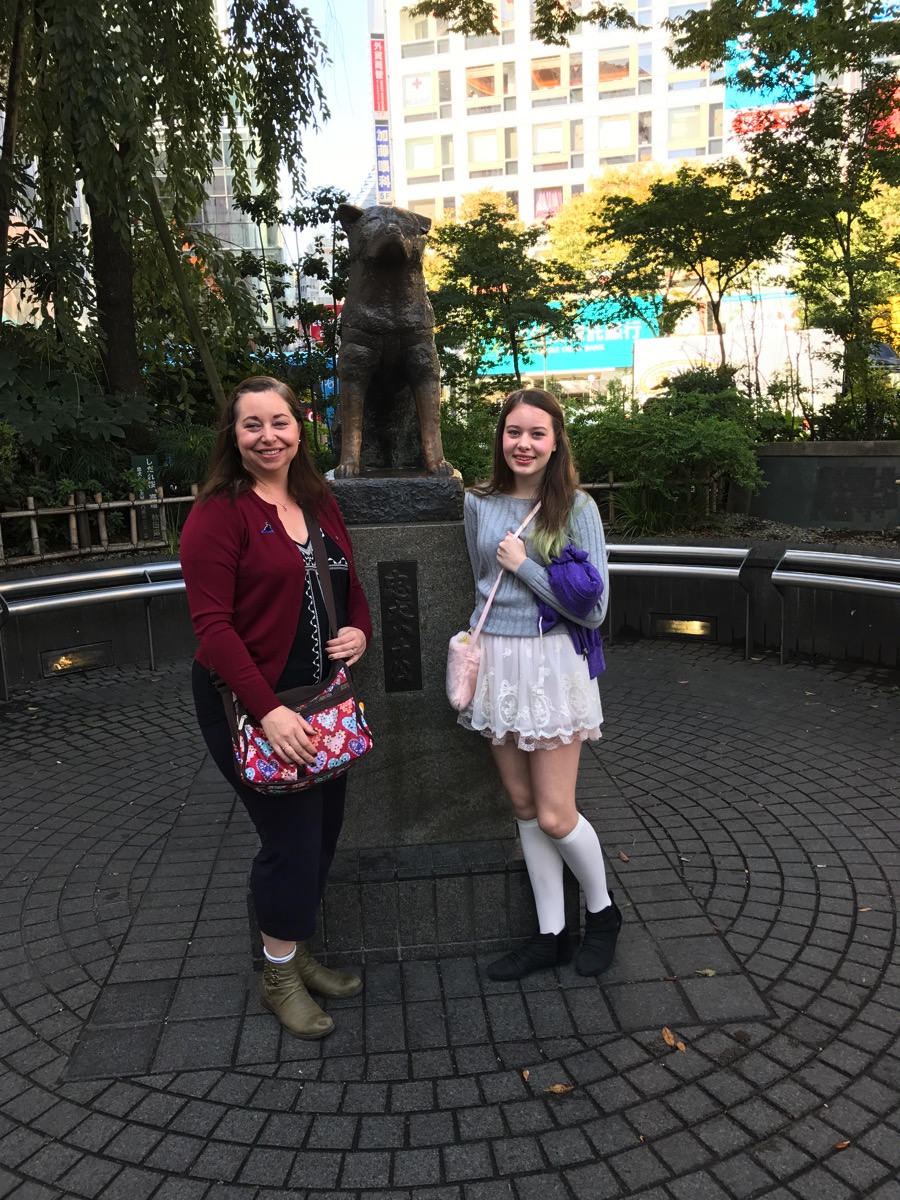 We started out on this this Thursday holiday with fairy empty streets. Which was good because our plans were a little messed up and we wandered around for a lot of it. Lunch was at Uobe, the sushi bar with the track system. Oddly enough, we ran into my sister's friend on our way out. Her daughter was taking classes in Shibuya and it was a school holiday today.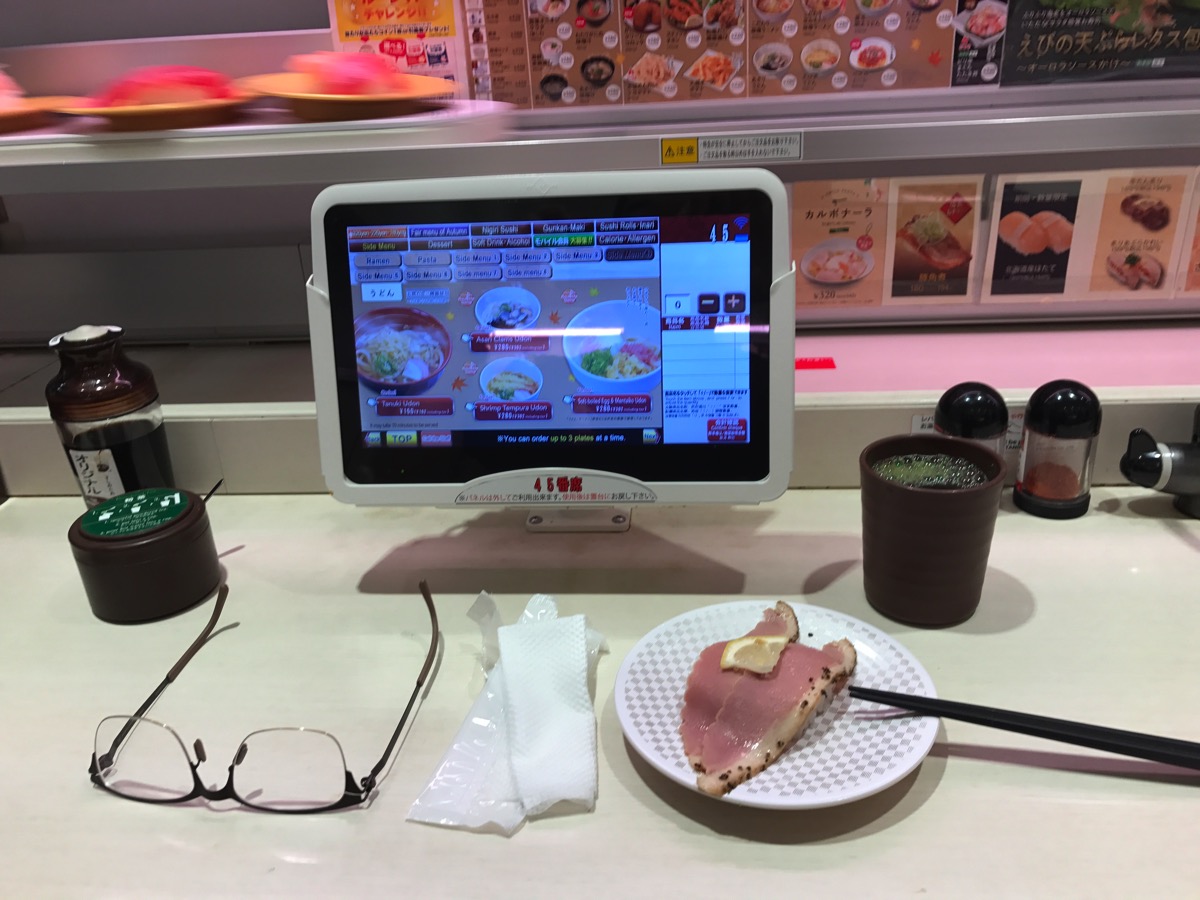 More wandering around and more coffee for the Oregonian. This was at the end of what I can only describe as a cart pod called Commune 246.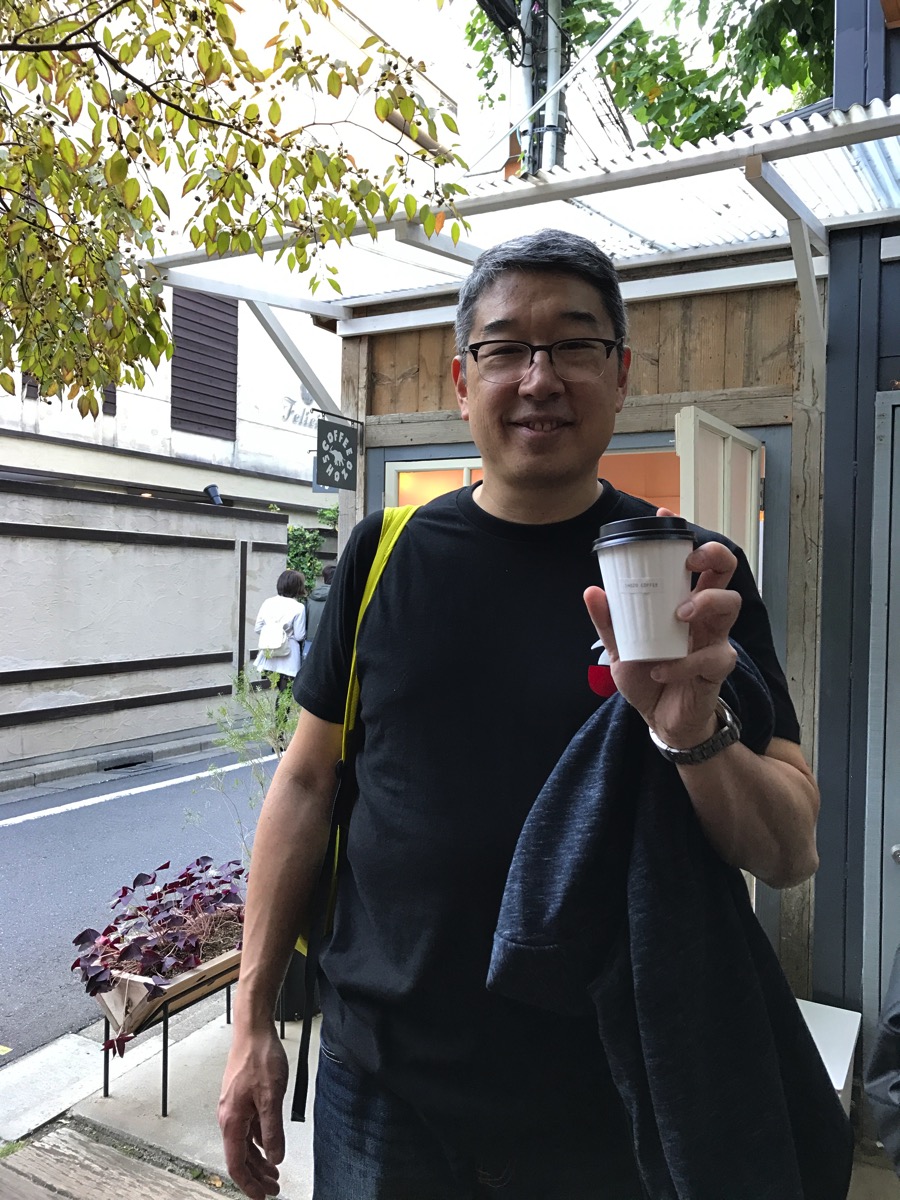 We were there because Melissa has been talking about getting her hair cut for much of the trip and we finally got a recommendation for a place called Dot+LIM. I knew it  was fate and got us on the subway over to Omotesando.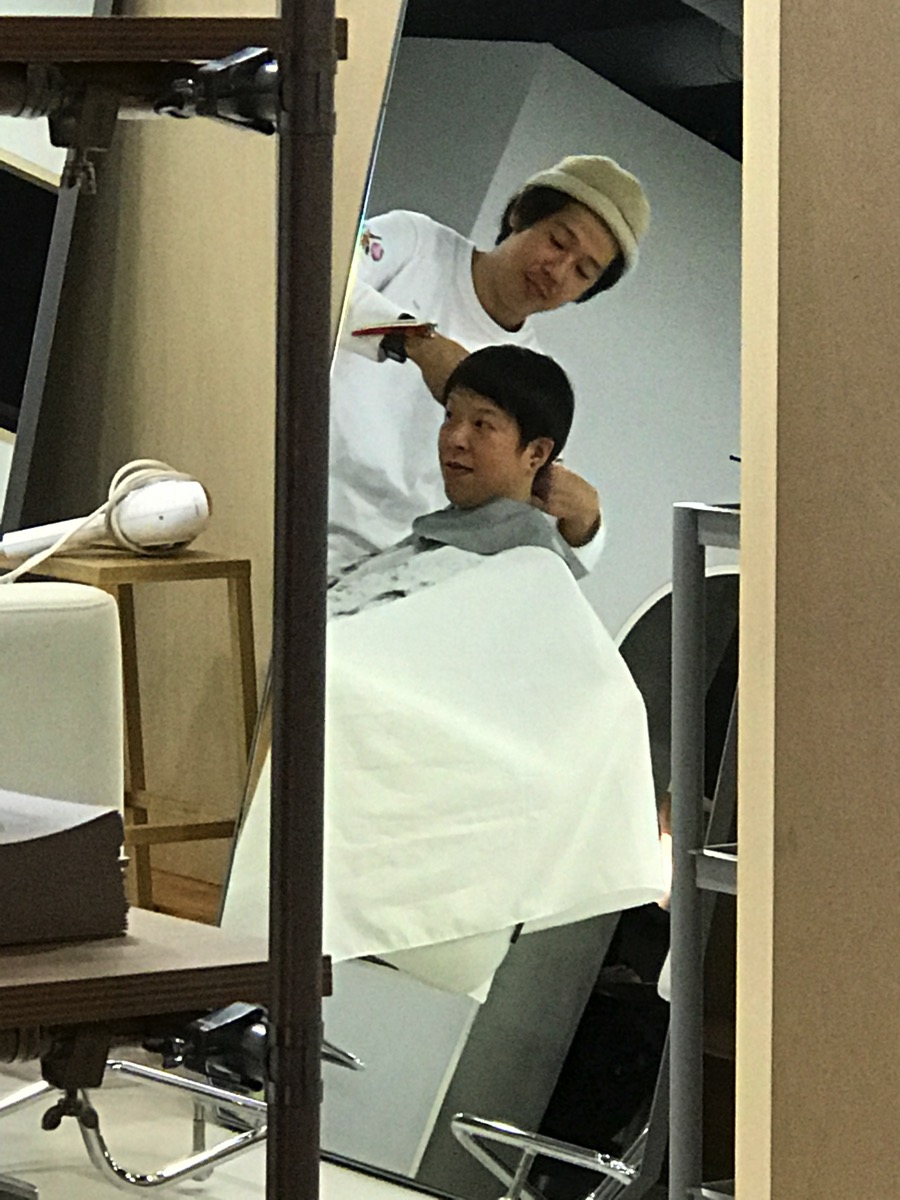 She has a really cute haircut now.
After that we went back to an old-school office supply store through incredible crowds in Omotesando and Shinjuku. Our final dinner was at Baqet with the all-you-can eat bread. We couldn't eat all that much, in all honesty. It's best when it's right out of the oven and we got there too late for too many batches to make it out.
It's time to go home tomorrow!