Another nice day in Tokyo. At least it started out that way. The hotel continues to impress. There's two washer/dryer sets here but one of the washers is dead so I asked them where the nearest coin laundry was. I had to convince them I wanted to wash my clothes. It took them over ten minutes to find out what the google app on my phone took five seconds to find out.
Well, anyway, off to Hoshino Coffee. They didn't have any Egg Slut any more probably because there's a real Eggslut presence from L.A. They still have their fluffy pancakes and I got the weekend breakfast special.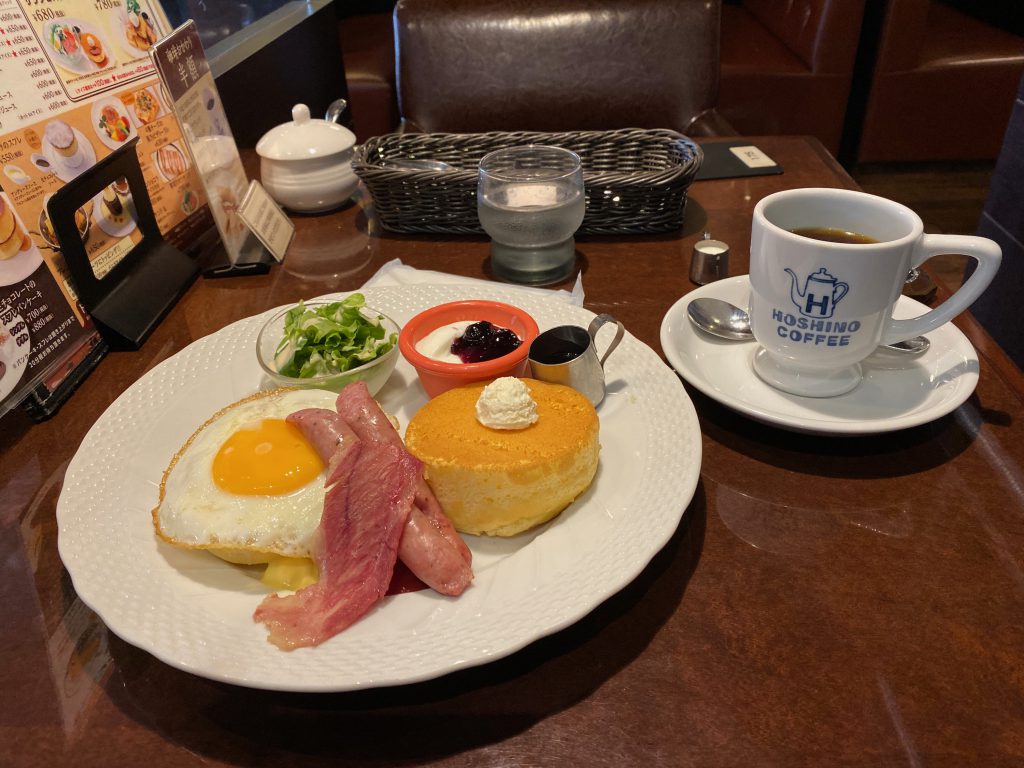 After that it was off to the sad little coin laundry where I spent the rest of the morning. My clothes probably aren't that clean, but they're cleaner than when I started.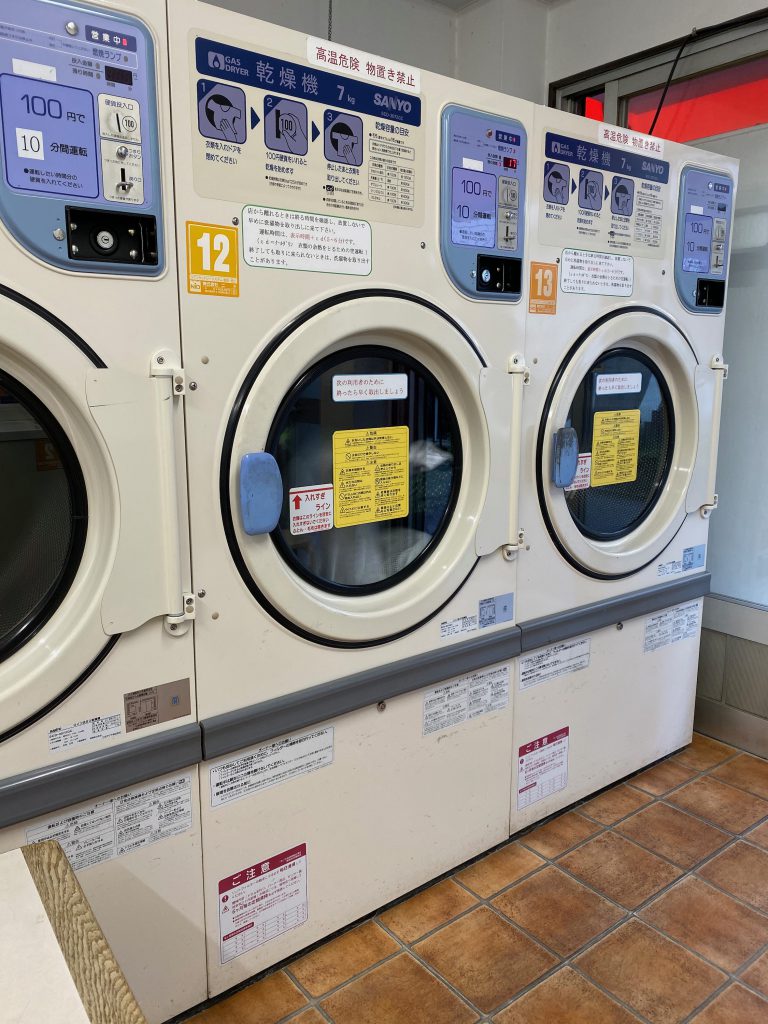 I didn't have that much planned other than going to the new Eggslut here in Shinjuku Southern Terrace. Then I remembered the brewer I met in Kagoshima said he's be here at Odakyu. So I went down and got three of the four beers they had on tap today. At least it was already noon. First the London Ale.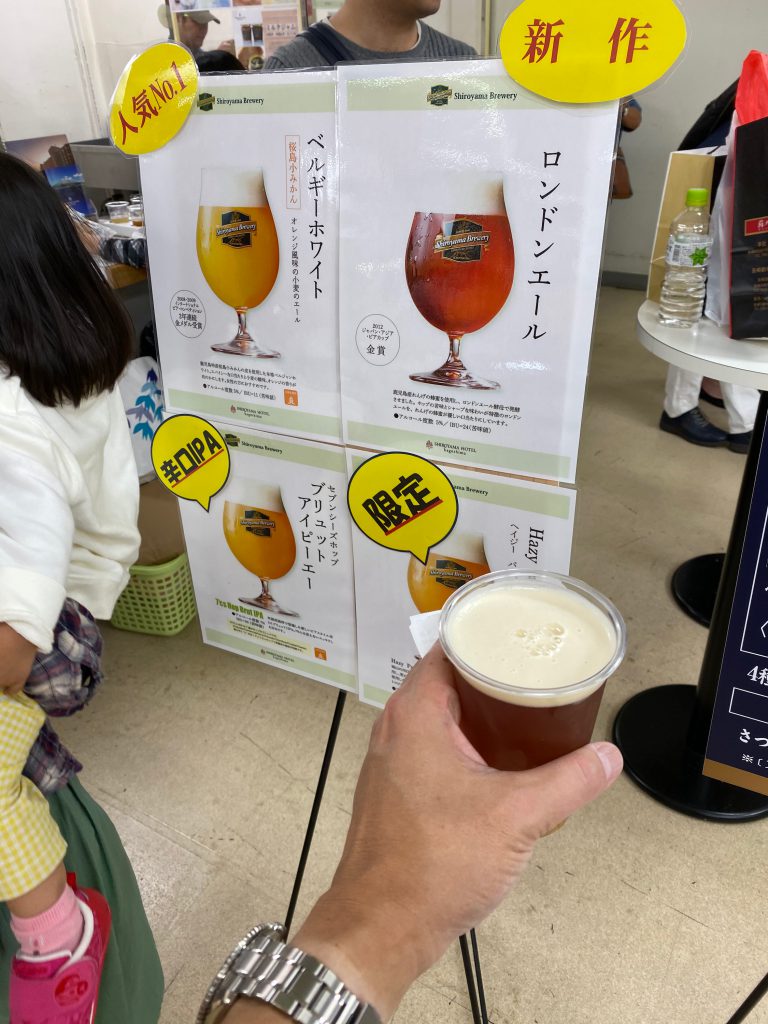 Then the hazy he let me sample from the zwickel.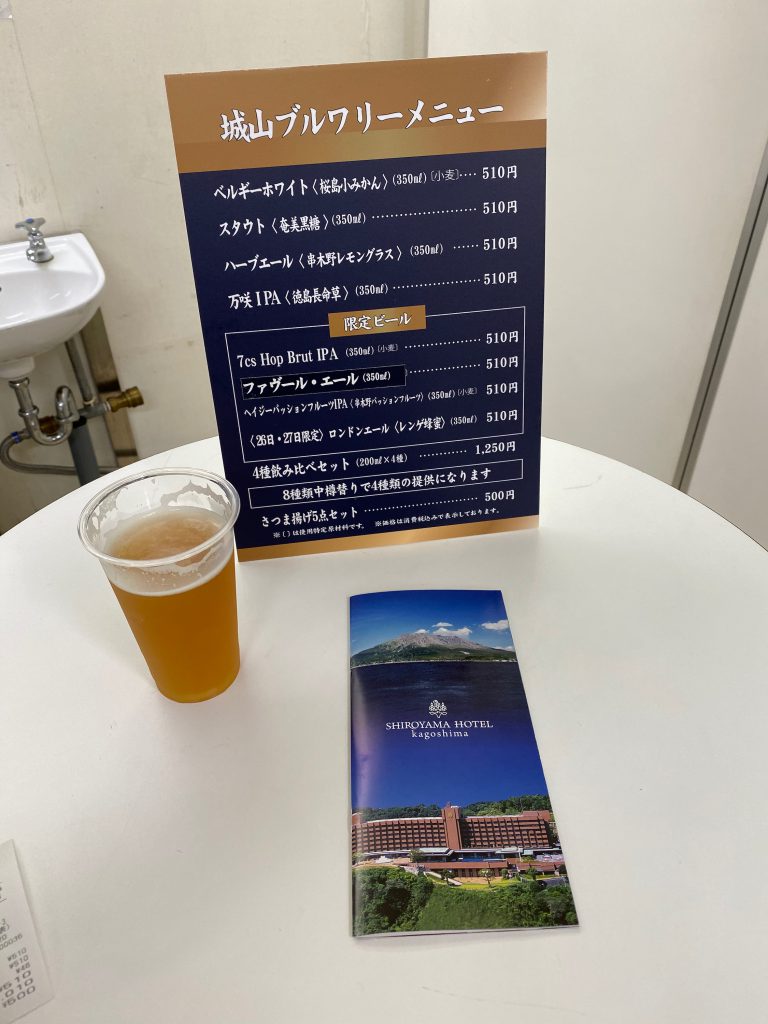 And finally the brut IPA he had me sample as well.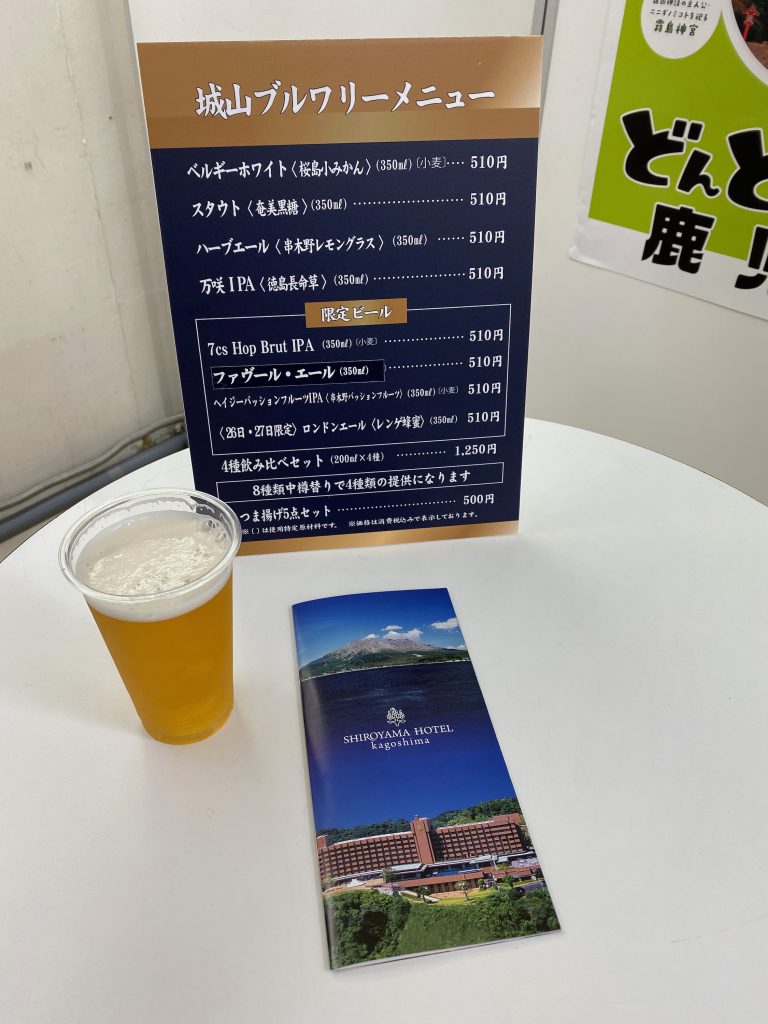 Then I went wandering off to find Eggslut. There was a line so I asked some guys with Ireland rugby shirts if it was worth it and they said yes. Then I talked to a woman outside who said she was from L.A. and this line was much shorter than back home so I got in line. It was great! Not cheap, though. I got a sandwich and a Slut. The Eggslut at Hoshino was better, I think, because there was brown sauce in it.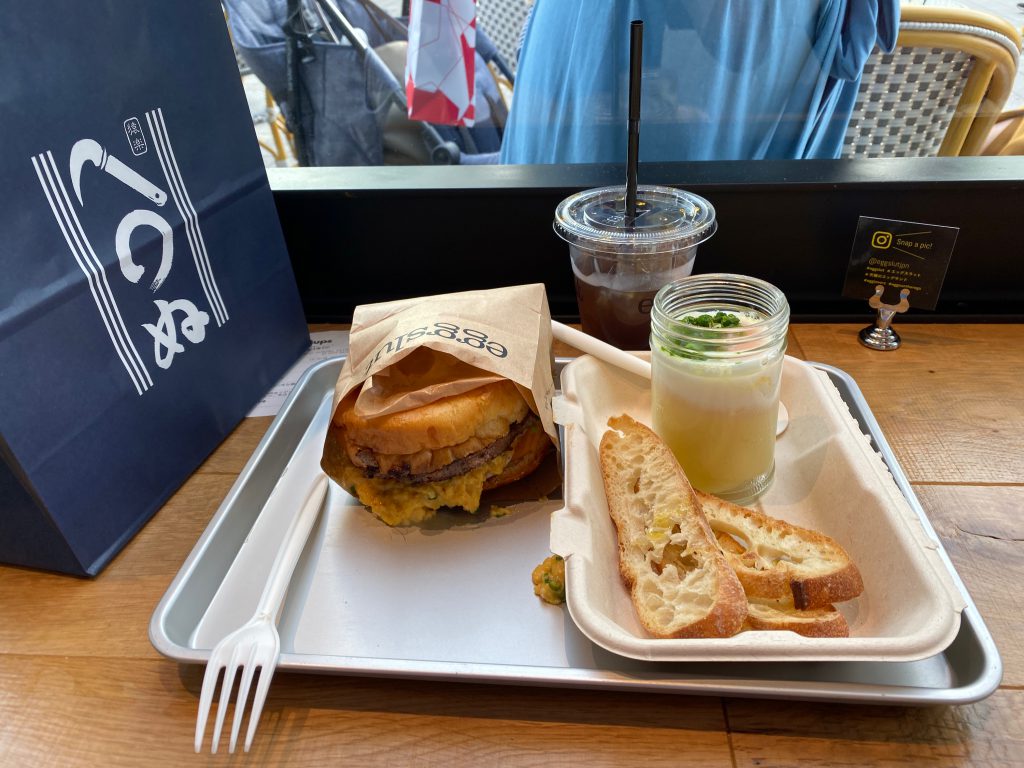 Oh, heh, this is a picture mostly for my sister. I think this used to be a Krispy Kreme.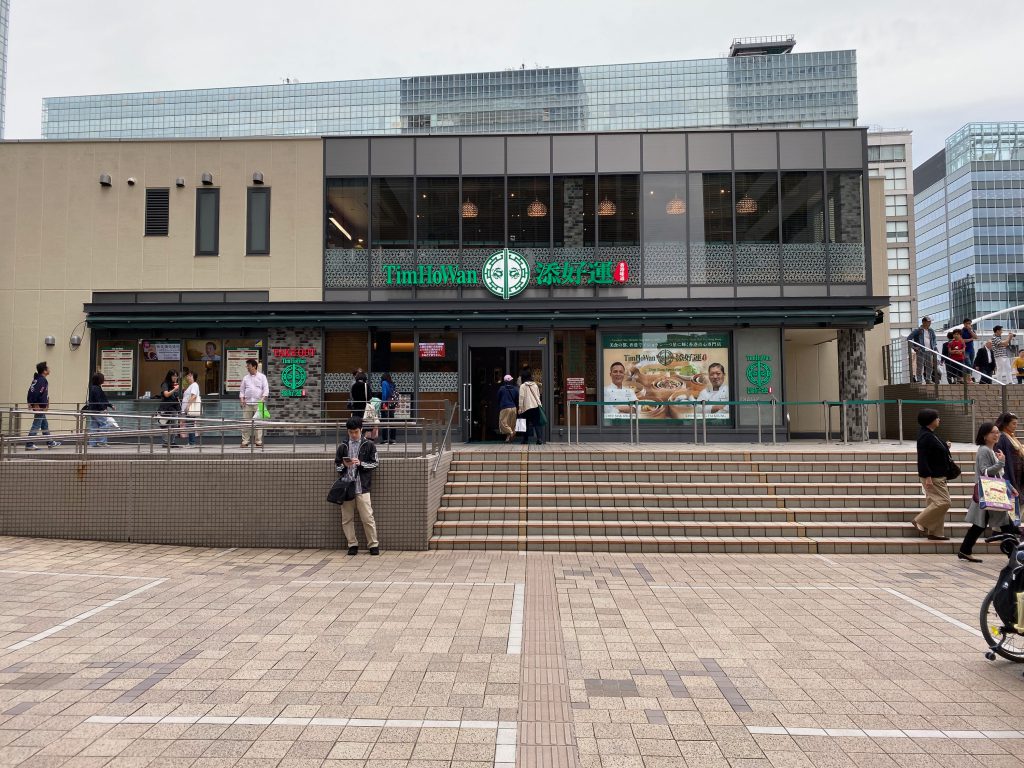 And that was most of my day, really. I did some shopping at Montbell and the skies started looking a bit angry so I went to look for cellphone cases and headed back to my hotel. I passed out for a bit before the quarterfinal rugby match between NZ and England.
Well, my stomach was feeling a bit off (probably won't be right until I get home, I bet) and so I went to get some udon at a weird place by the hotel I used to stay at every year, the Nishishinjuku Hotel. It's very near the Ibis I'm staying at. I think my mom and my sister went there before, but I hadn't been. It was pretty tasty.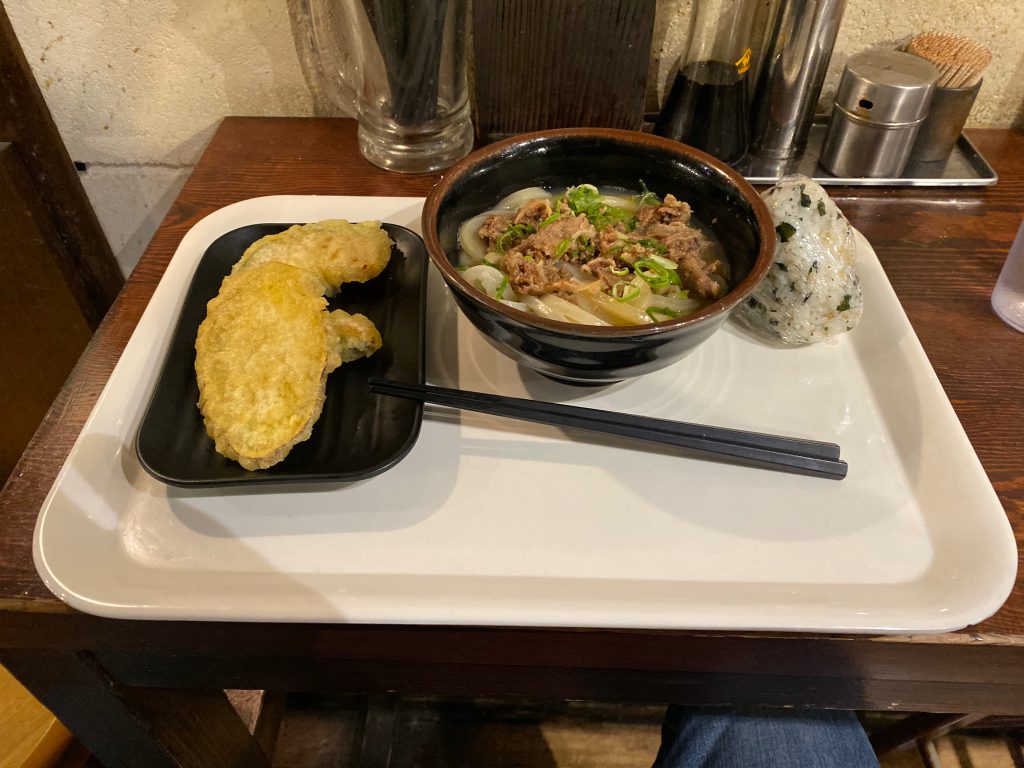 And that's it for today. Don't expect anything exciting tomorrow, either, because I have to get up early on Monday and go to Hokkaido!