It was raining in Osaka and weather.com warned me I'd get to Tokyo when it was pouring. But I started the day according to plan, packing up and then going downstairs to the coffee shop to get breakfast instead of going out to Chayamachi. You can't tell from this but the bacon is hiding two sausage links. It was more expensive, but it was also quite good. First real napkin I've had in a while and free refills on the coffee.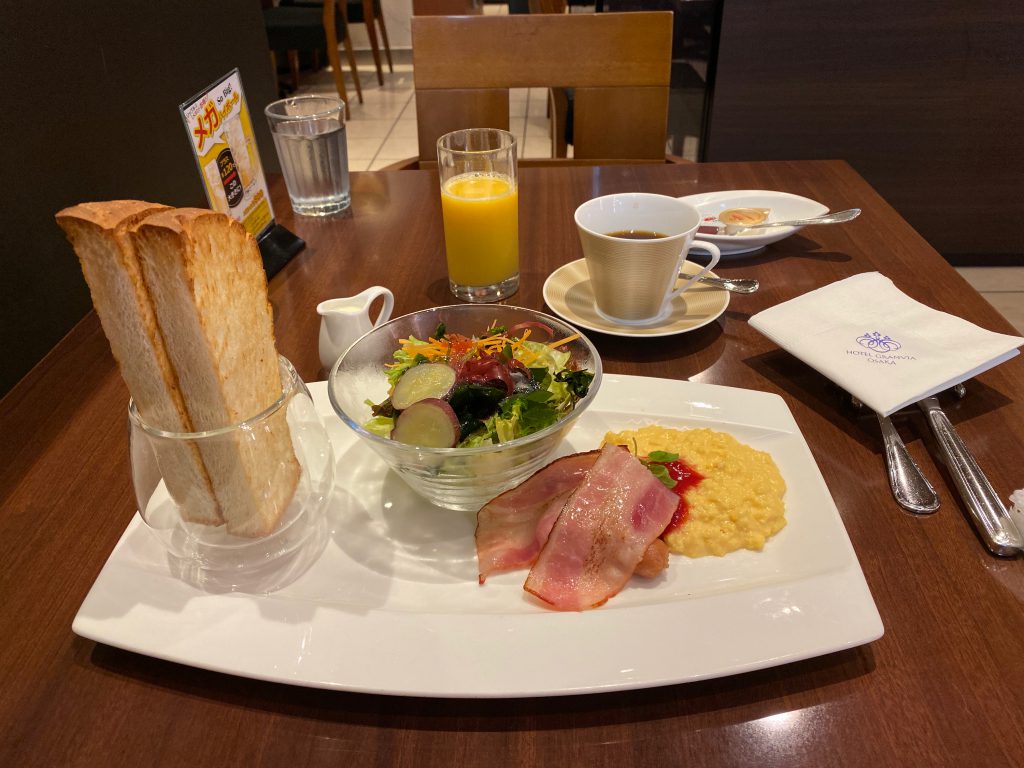 I checked out with no difficulty and went on my merry way to the Shinkansen station. Of course I left myself plenty of time and that was a little too much time because my train wasn't even on the board when I got there. I had to stand outside the gate for almost half-an-hour before I knew which platform to go to. Then I still had another half-an-hour or so to sit around on the platform.
I may have miscalculated and I only had a Calpis Water and some Shoyu flavored Chipstar for lunch. Even Mt Fuji hid from me.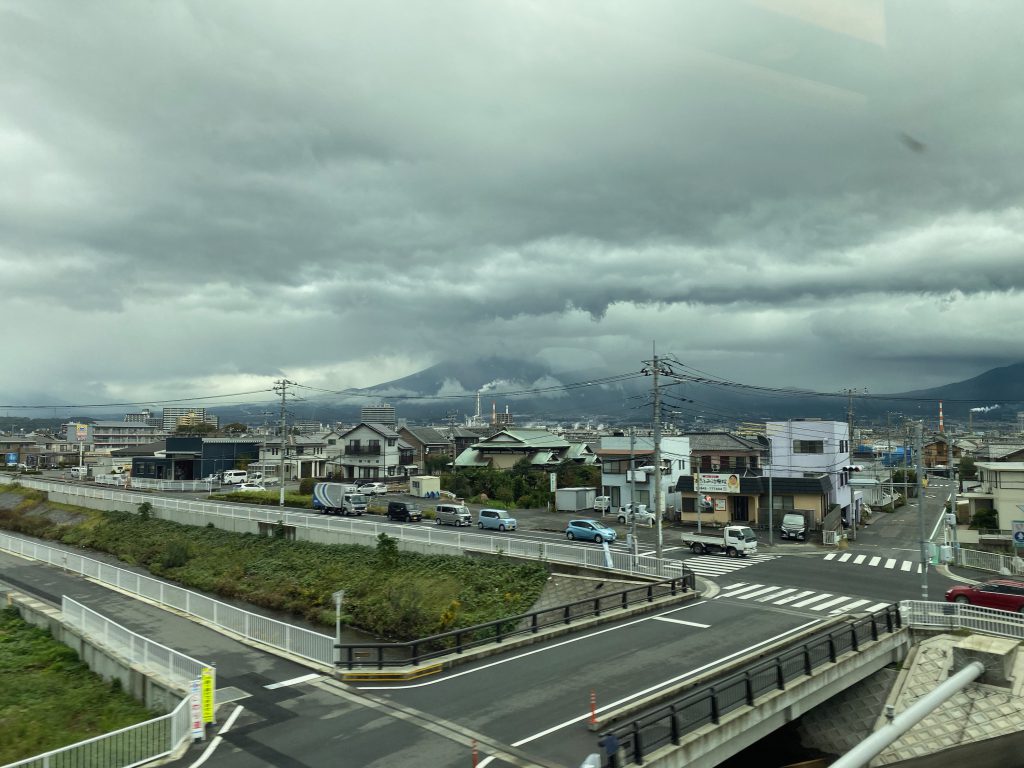 I got to Tokyo and it was pouring. I had to transfer to the Yamanote line (which I think is the one where they have the pushers to shove people onto the train during rush hour) and made it to my hotel. The desk staff didn't seem very aware but they did let me check in quite early. I got to my room and the first thing it told me to do was to download the app and I tried to register so I could pay online. After fighting with the app and the wifi I went downstairs and they told me they were going to charge me with the card that was on file. And it took two people to tell me that and these two also seemed unaware. OK, let me be honest, they kind of sucked at being front desk people. I think it's a French hotel, so I'm not expecting a whole lot. But at this point I'm pretty hangry. I decided to let it go and asked for an umbrella. They're out of umbrellas. I'm not impressed.
My first errand was the same errand I had when I first got to Japan. I had to go to the Seiko Watch repair. It took a while but I figured out how to get from the subway station to the Seiko Watch repair shop two stations away without leaving the underground. I had to backtrack several times but I made it without going out into the rain. Then I looked for a coffee shop for a coffee and some sweets because it's too late for lunch. This took some backtracking as well but I finally found one in the basement.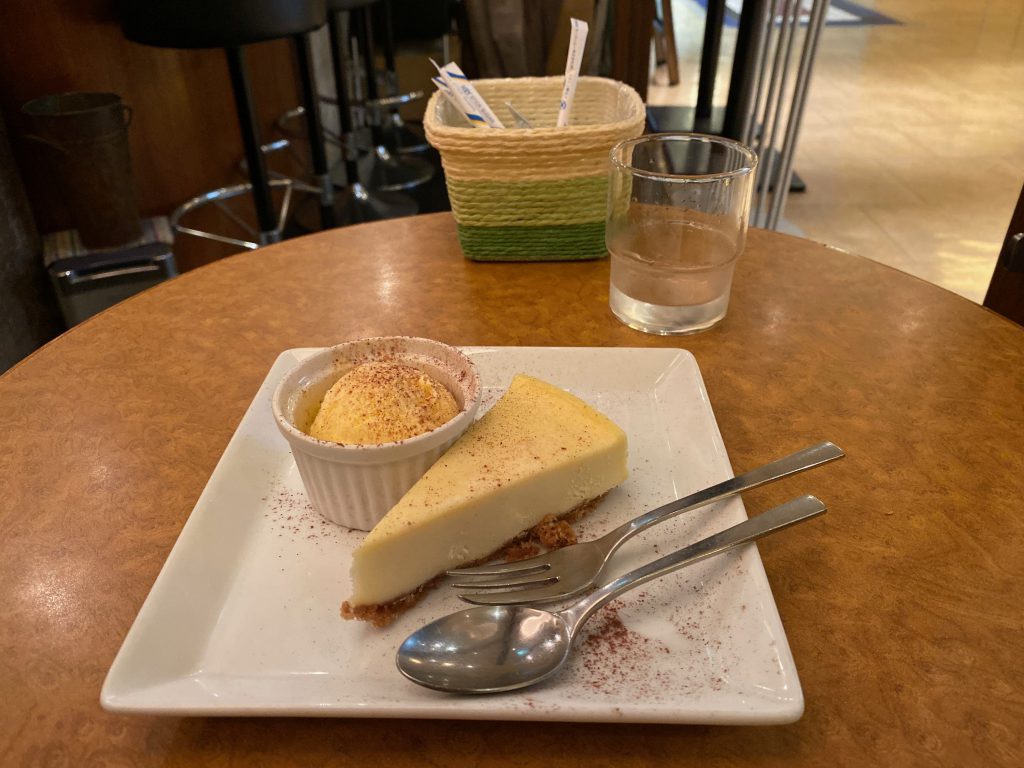 The cheesecake and my watch are making me quite happy. (The ice cream, which I was not expecting, had ice crystals in it.)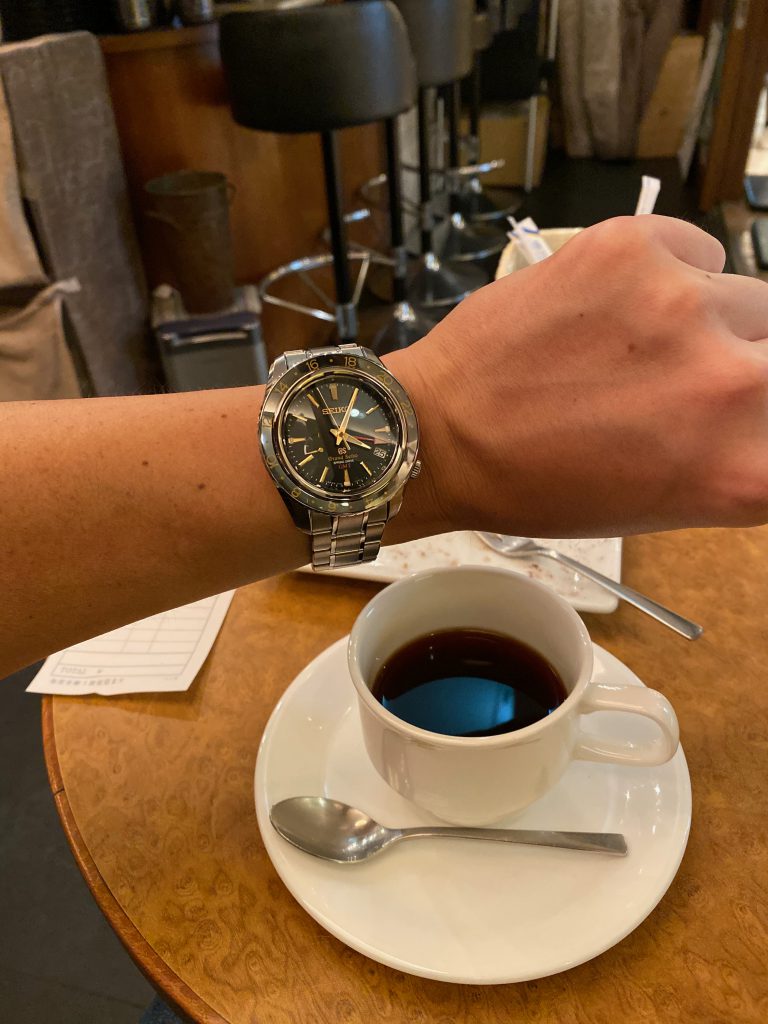 So I thought I'd just do what I did before and have dinner at the Rise and Win taproom. They don't open until 6pm so I had some time to kill. The first thing I did was go back underground and walk most of the way to the Apple Store. I don't need anything there, but I just like going. I also remembered there was the big Muji in Ginza, so that's my next stop.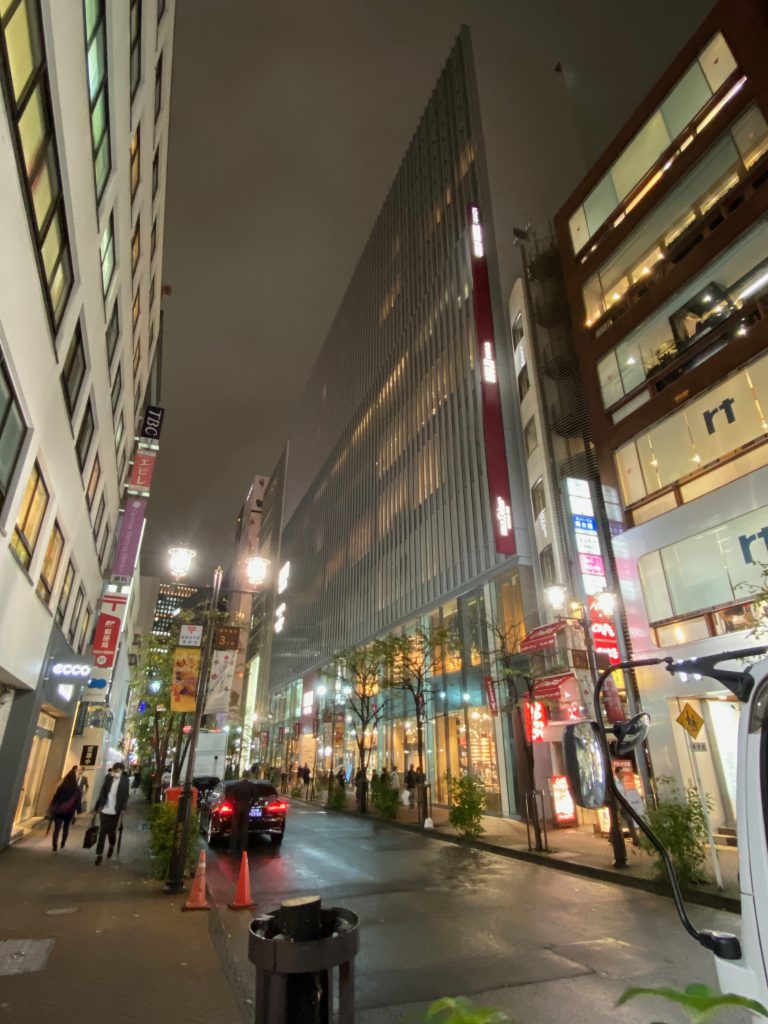 So I went to the "World's Biggest Muji" in Sakai-city earlier in the week and now I'm at the "World's Biggest Muji" and their flagship store. How can this also be the world's biggest? Well the other one is the biggest store and this one also has the world's first Muji restaurant in the basement and the world's first Muji hotel. Yeah, Muji is a little full of themselves and every Muji I've been to had a restaurant.
They had a display of fifty chairs on the sixth floor and I only got to see ? of it because it wraps around into the restaurant/café (yeah, another one) and they closed off the café to prepare for a concert or some such nonsense. It was two hours away but I couldn't get in for five minutes to look at some goddamn chairs that the bastards put on goddamn display. I'm having such shitty luck with museums and displays.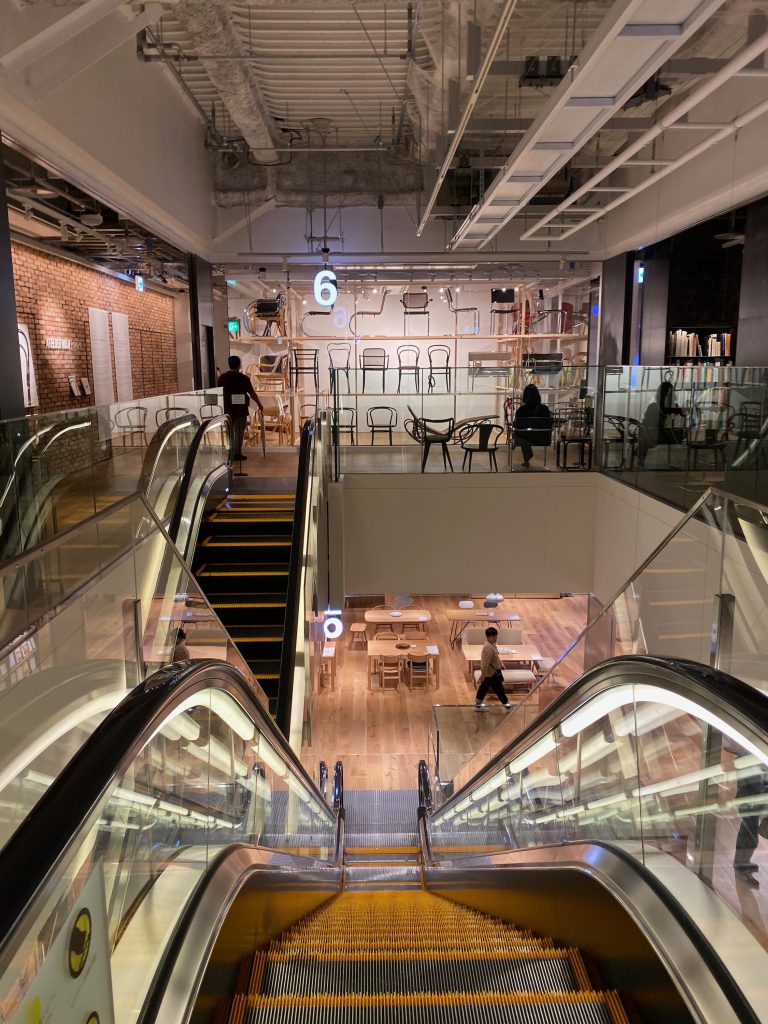 Anyway, I didn't end up buying anything and I headed off for the Rise and Win taproom.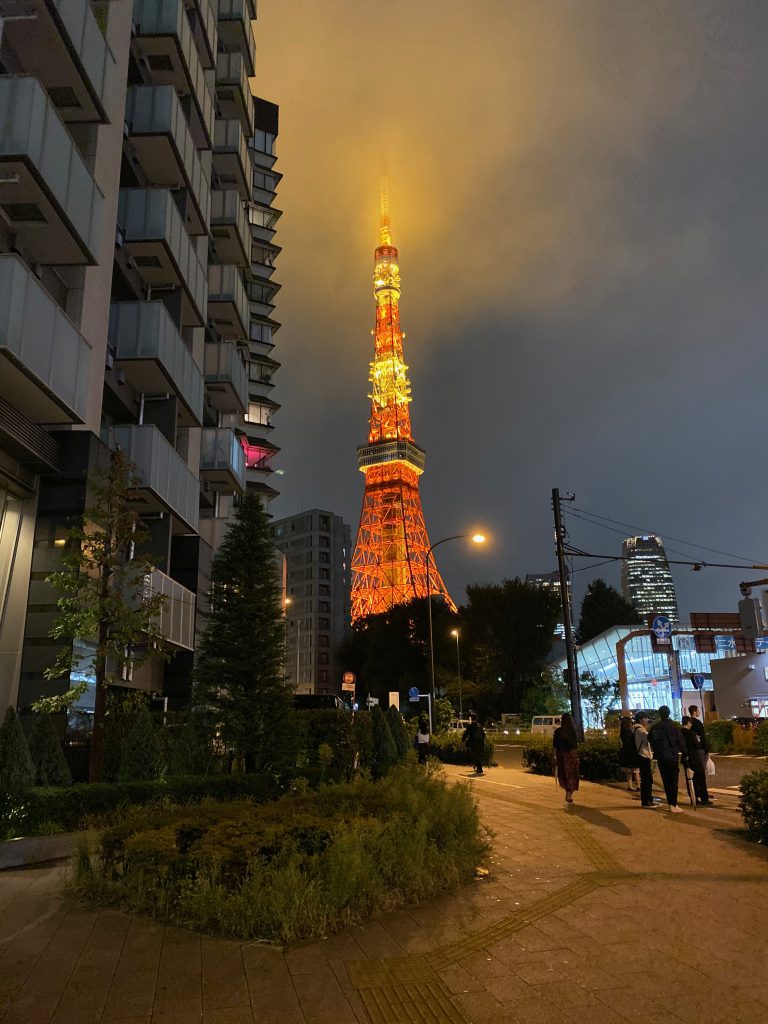 This made me feel much better.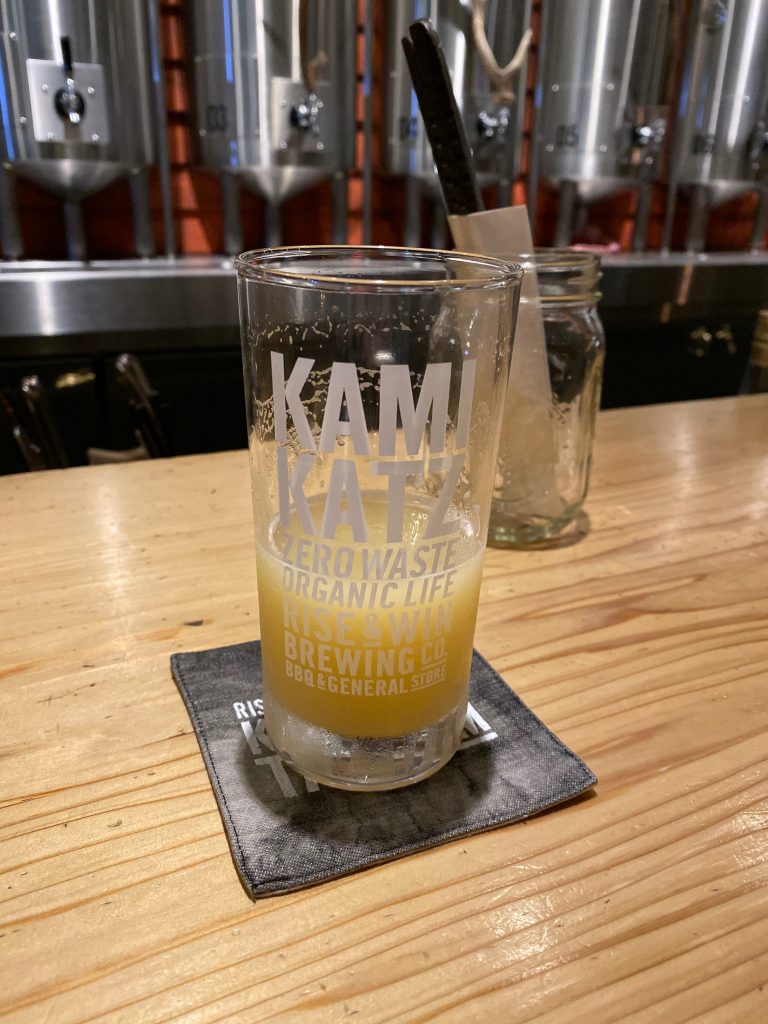 I also spent a bunch of money on food that's pretty darn good. This is a piccata of red snapper. The IPA has pine essence in it. I also had some smoked salmon and stale corn nuts and headed back to the hotel.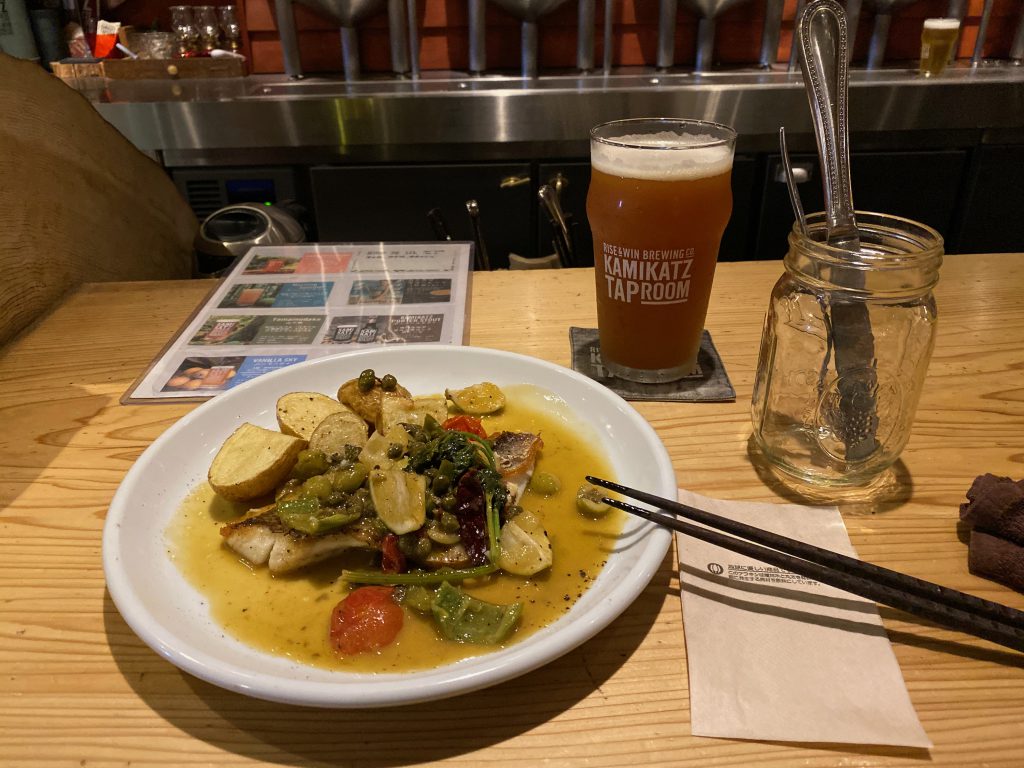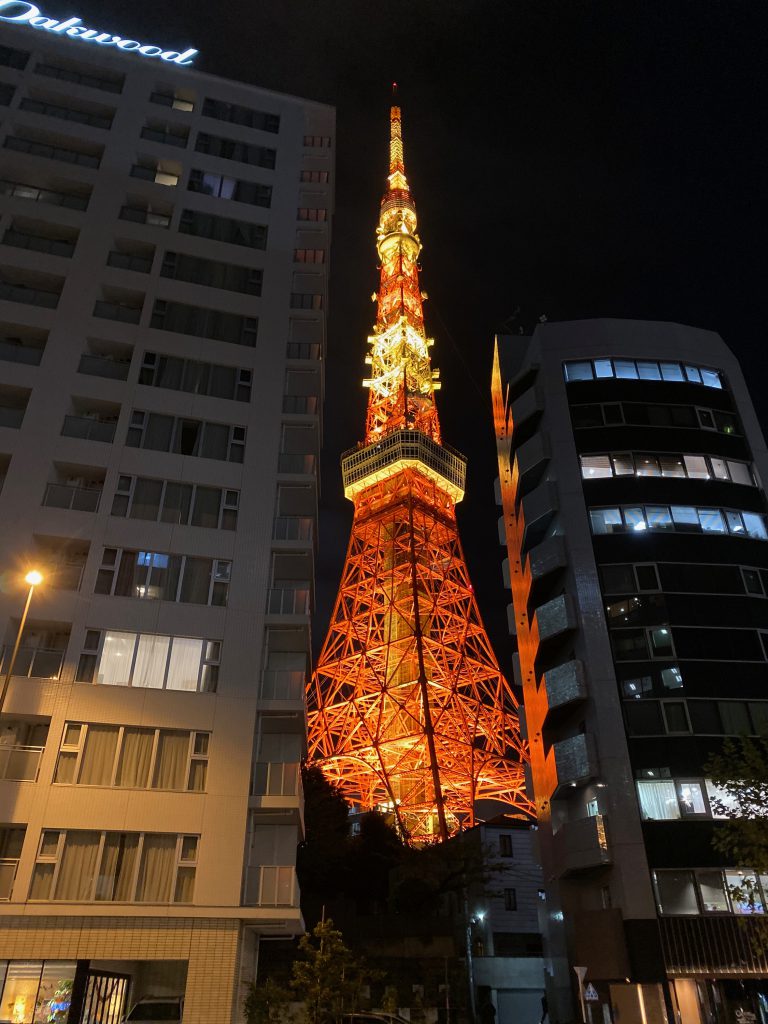 It took some network wrestling to get my laptop to connect but the network seems much better than the nonsense at the Granvia. The best part of this hotel is it's right across the street from my favorite breakfast coffee shop, Hoshino Coffee. The worst part is that Hoshino coffee is on a loud busy street. I'm hoping I can sleep OK tonight.