I did not sleep well last night. I think it was because I had a bunch of lengthy updates to do and I must've kept thinking about them instead of just sleeping. Basically it's click a few buttons, then wait. Click a few more and wait again. But whatever. I knew I could put it off but it must've been bothering my subconscious. I got up at the same time and kept going with the updates and that work me up.
I also knew I wasn't planning on doing much because it was supposed to start raining today. I figured I'd go to Umeda Loft to see if they had any iPhone 11 Pro cases but they only had four(!) different ones there. And I knew they'd open late, but I forgot the slackers didn't open until 11AM! After striking out I quickly left because I know my sister will want to come back and so I'll have more chances to check out Loft.
I did have a nice and slightly expensive breakfast instead of the usual Morning Set.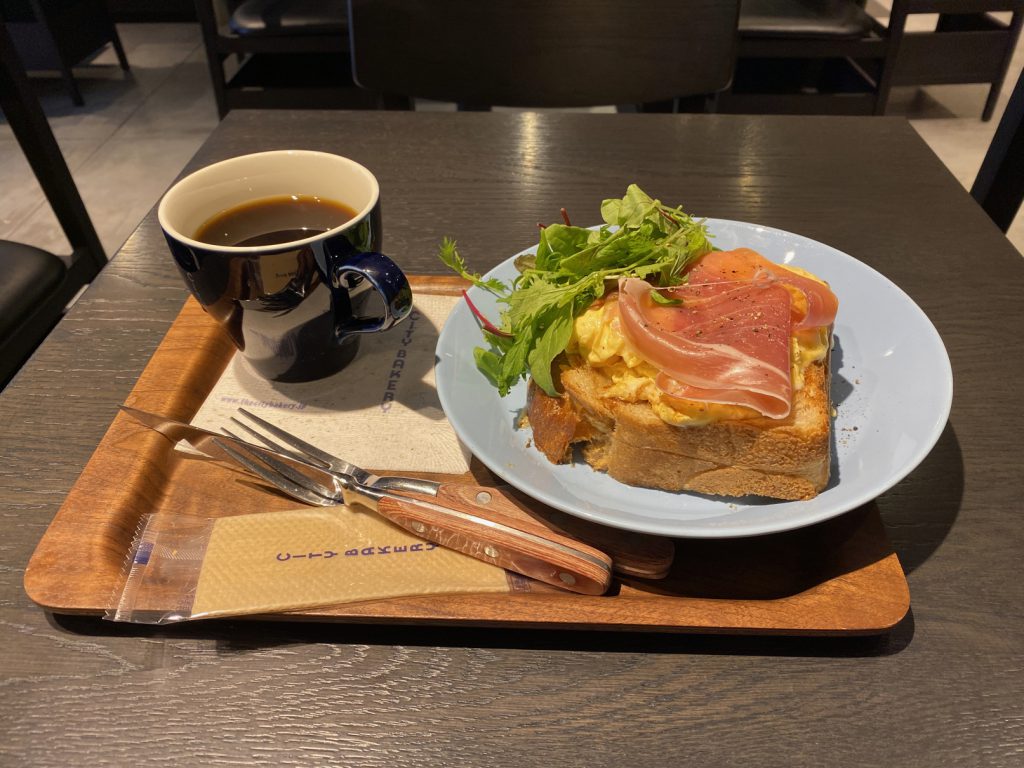 Since I struck out at Loft I also tried the Hankyu Department store, the Hanshin department store, and Tokyu Hands. Tokyu Hands also put me very close to the Daimaru dining floors so I started looking for a particular restaurant that served gratin. Unfortunately I couldn't find it so I went off to try something else. I did find another omurice store in Lucua that looked interesting and there was a line. As a good Asian I got in the line and I wasn't disappointed. The ketchup rice wasn't wrapped in egg, but just topped with fluffy soufflé-like egg. It was great. And the set I got came with a thick pancake for dessert and that was good too.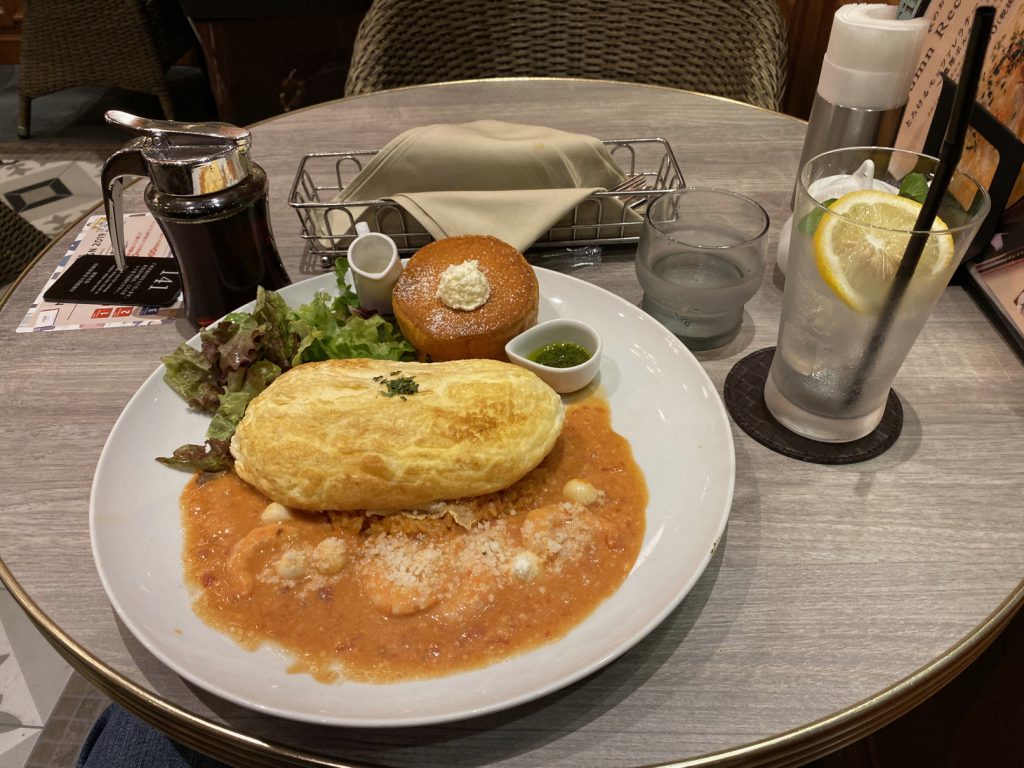 After that I decided to go back to the room, watch some more Netflix (I'm on vacation after all) and even take a short nap. I went out for dinner and it was raining, but I knew a way to get almost to where I wanted to go (Katsukura in Chayamachi) without going outside. I only really had to cross the street and an outdoor escalator to get to the restaurant. It was worth it.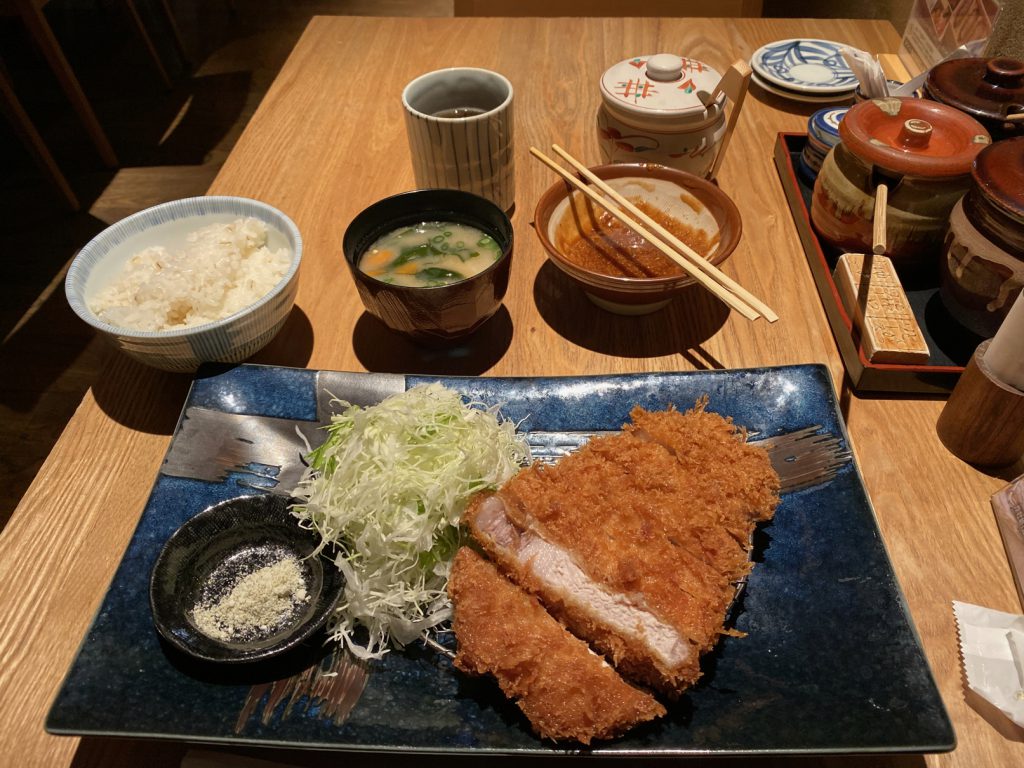 And that's pretty much it for today. I may go to Nagoya on Wednesday if the weather improves, but I expect tomorrow will be more of the same "nothing" as today. I might actually get a day pass on the Hankyu train lines and just ride it around a bit. I can't think of anything else to do, really, so why not?