I didn't have much planned for Osaka except maybe sitting in my room and looking out my window. Unfortunately I didn't get one of "those" rooms this time and looking out the window would mean looking out onto an enclosed courtyard with an astroturf roof a few floors down, into the rooms across the way. That's OK, I'll find something to do.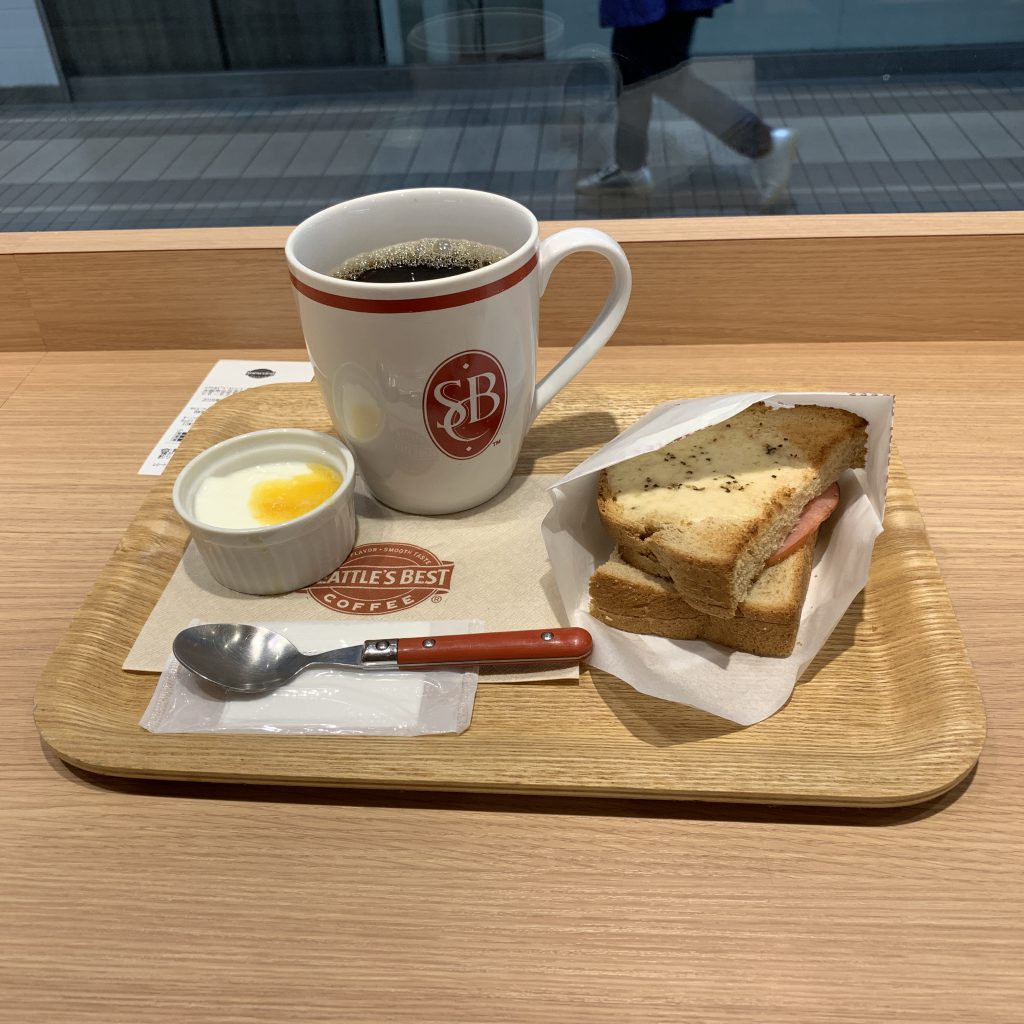 I went to the travel bureau and brainstormed there. Couldn't think of anything, though, so I got an unlimited subway pass (they're cheaper on Sundays) and went south towards China, I mean, towards Shinsaibashi. Of course I ended up at the center of all evil (ha) and wanted to ask a question. They told me to stand in a line outside. Turns out the answer was yes, and I had to come back in an hour to stand in another line. The guy at the front of the line kinda looked like Carl Lewis and was really nice.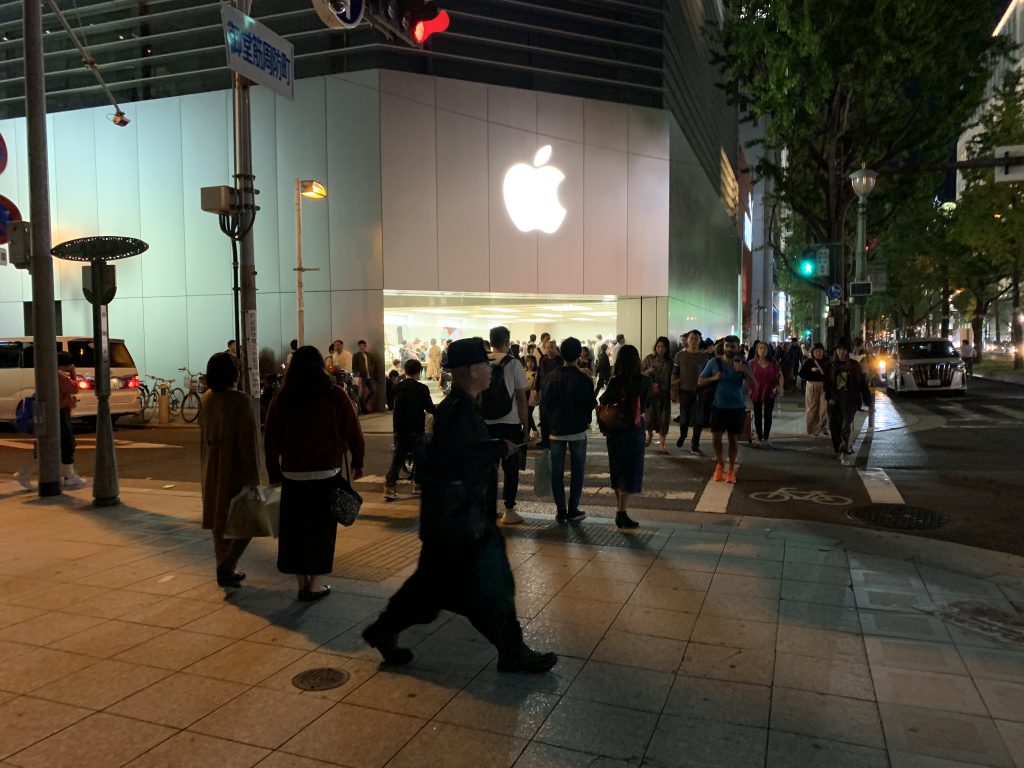 I wandered for a bit and somehow ended up in front of a stand-up beer bar that wasn't open for a few more hours and I started feeling hungry. I decided to have ANOTHER hamburger, this time at Mos Burger. I saw a Japanese Uber Eats guy and I rushed to get his photo. I didn't need to, it turns out. That Mos Burger had EIGHT different Uber Eats people show up in the time I was eating lunch.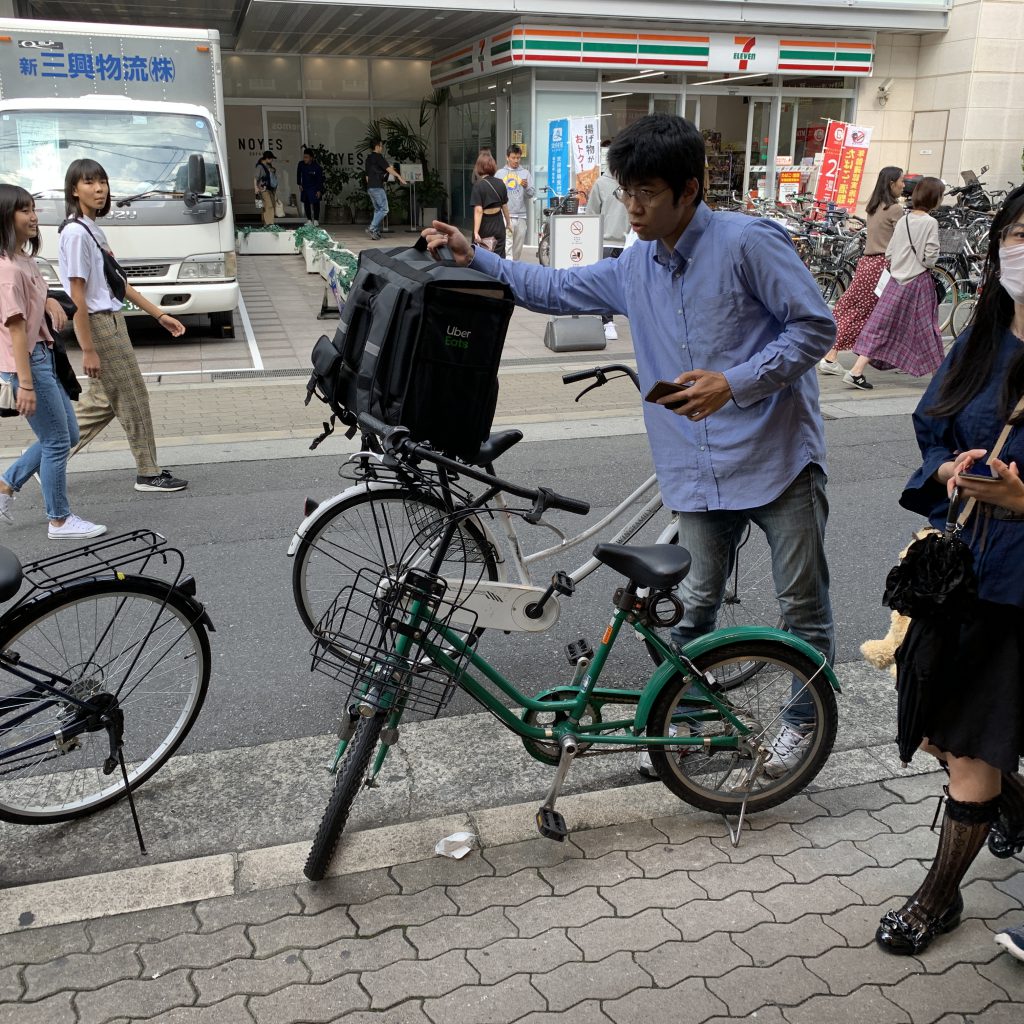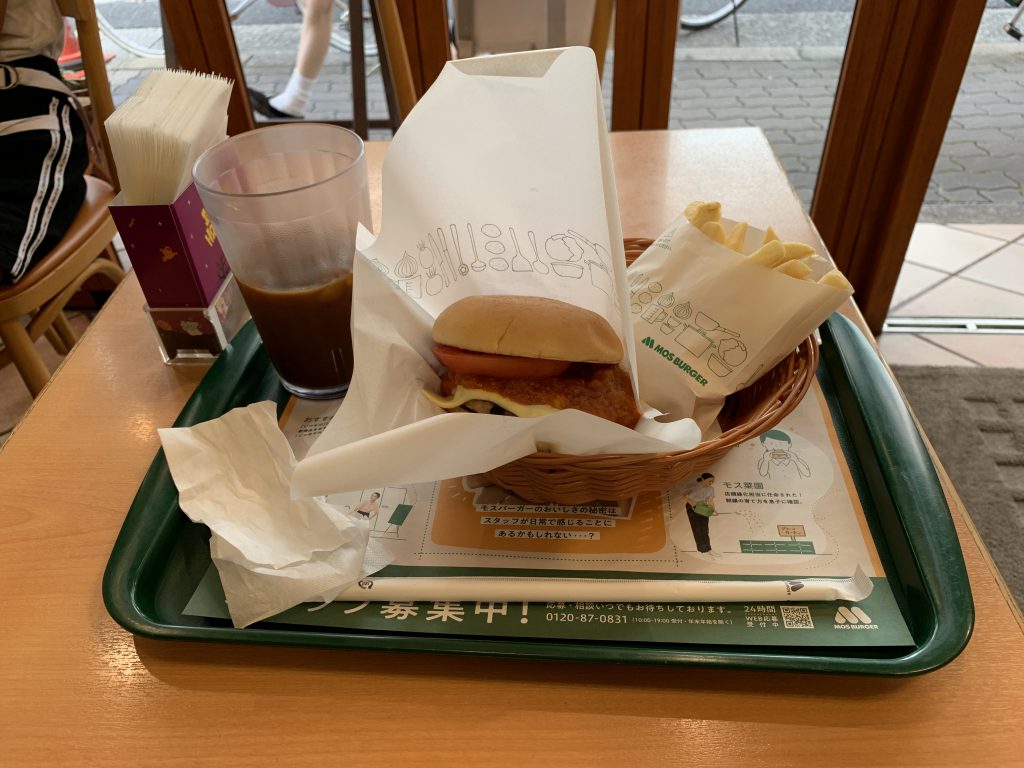 Well I stood in the line again with a log of Chinese people. For some reason, both times I was sandwiched between this man and woman who wanted to talk really loudly straight through me. Oh well. At least the weather wasn't awful.
After my line standing experience (where someone I know may have purchased an iPhone 11 Pro) I decided I might want to go see the world's biggest Muji. I went last year to the world's biggest Muji in Tokyo, but they were closing that down. Now the world's largest is in South Osaka, in this Aeon Mall. The mall itself is huge and the Muji was pretty cool. I didn't take any pictures inside, though.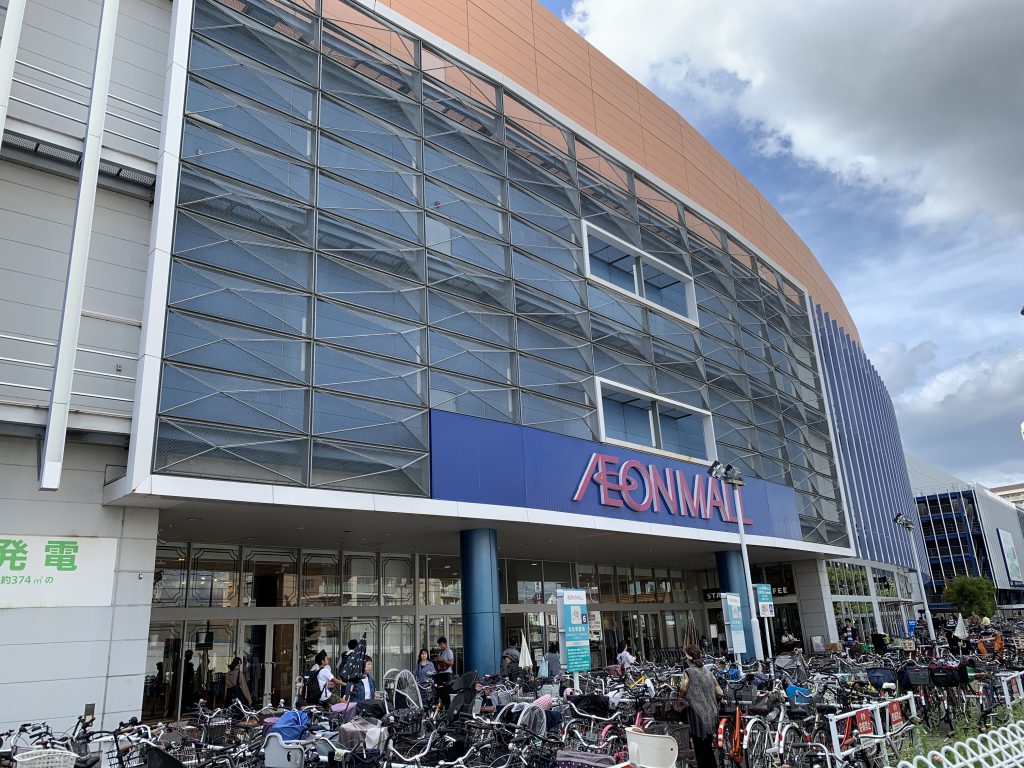 It was about three when I was back on the subway, so I decided to stop at the bar. I got off south of it to walk north. Usually I don't think it's as crowded from Namba to Dotonbori, but yeesh.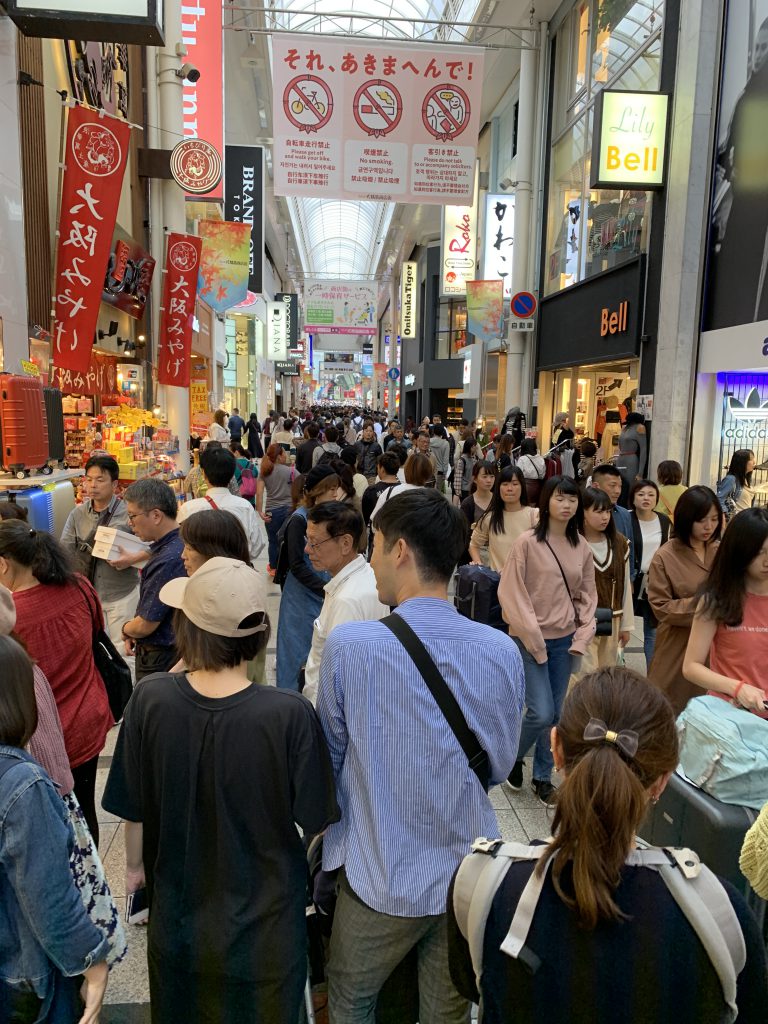 And everyone was taking pictures in front of the Glico guy.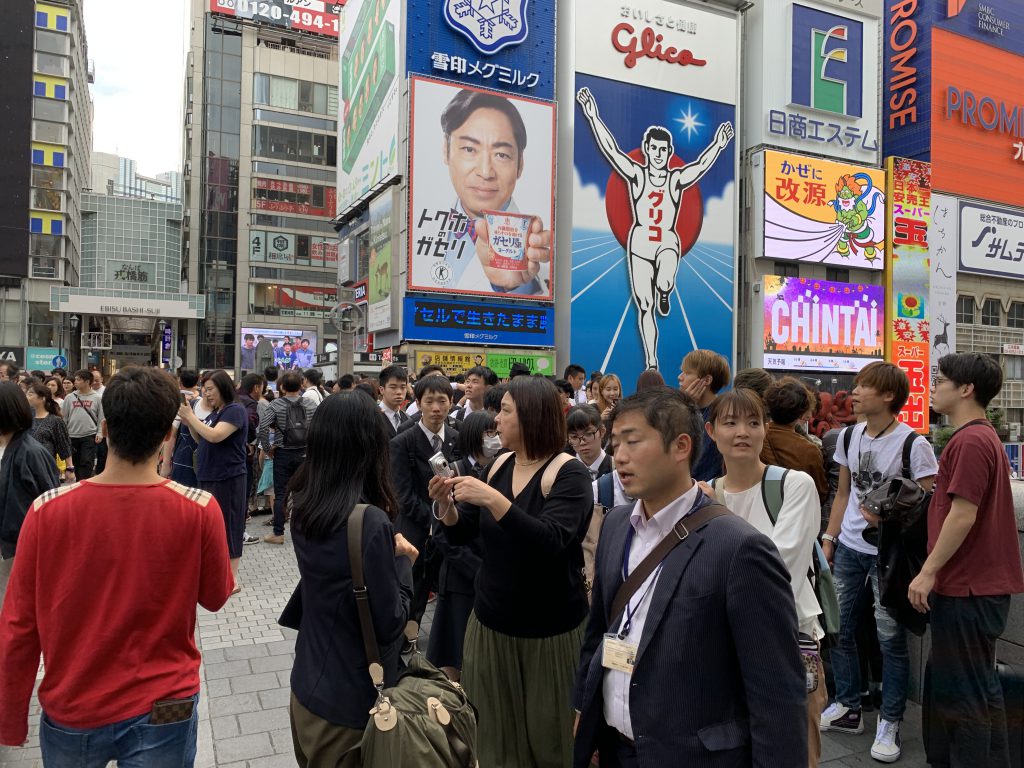 Here's the first one I had. I think I tried most of the beers they had. I got smart and switched to very small pours at some point.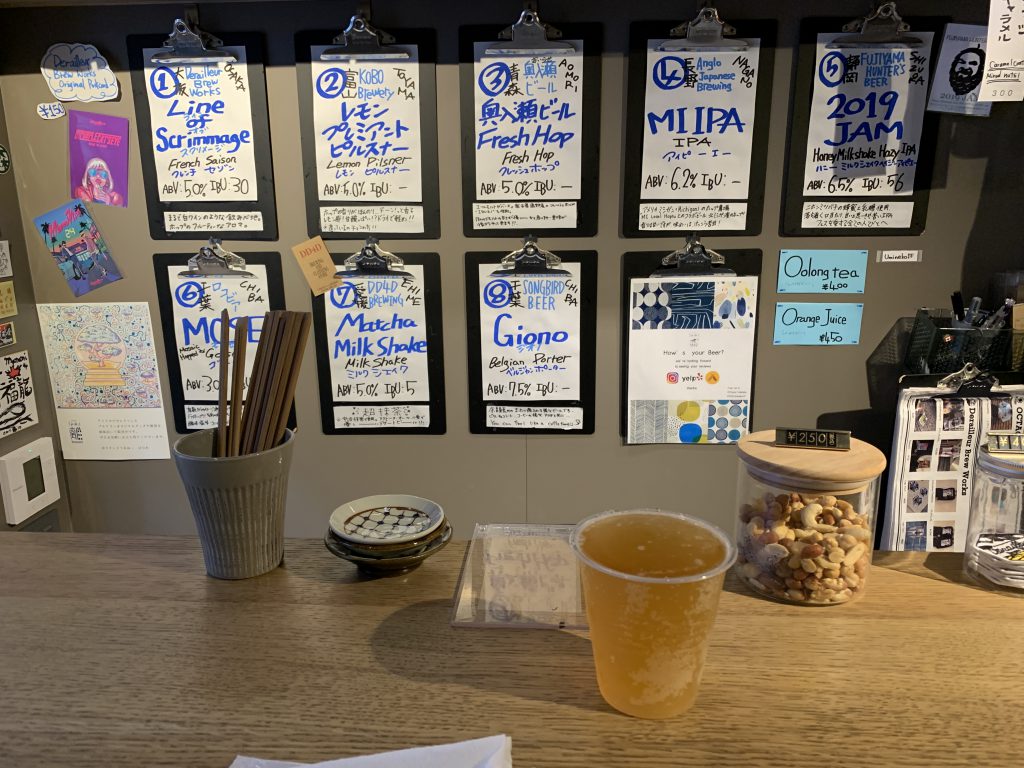 I knew I had enough and I went back to the station to have dinner at Yodobashi Camera's restaurant floor. I had omurice instead of a hamburger, but then I went ahead and got a hamburger on top of the omurice.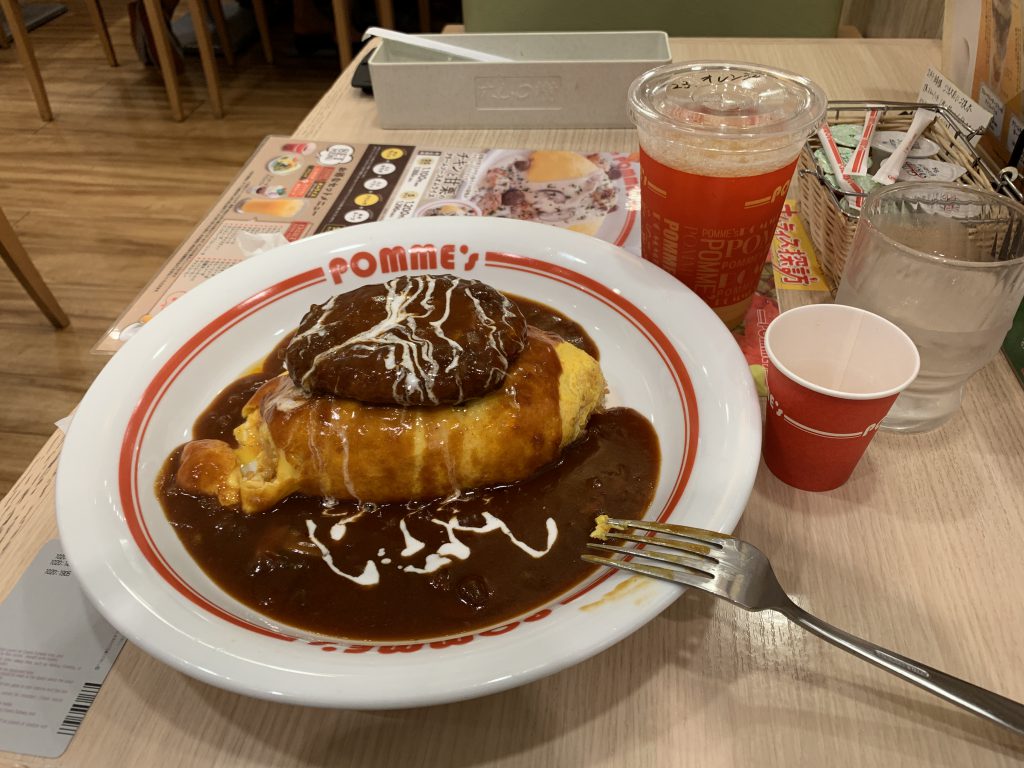 Then I went downstairs and tried to buy a cool case for an iPhone 11 Pro. Turns out it's too new and there really aren't that many cases available yet. Oh well, I'll try other places tomorrow.