Today was a travel day and I was expecting it to be worse than it was. It took three trains to get from Sabae to Fukuchiyama, and four trains to get from Kinosaki Onsen to Sakaiminato, so I figured the weird criss-crossing lines across Shikoku would be as bad. Nope. Just two trains.
But first, breakfast at the Candeo Hotel.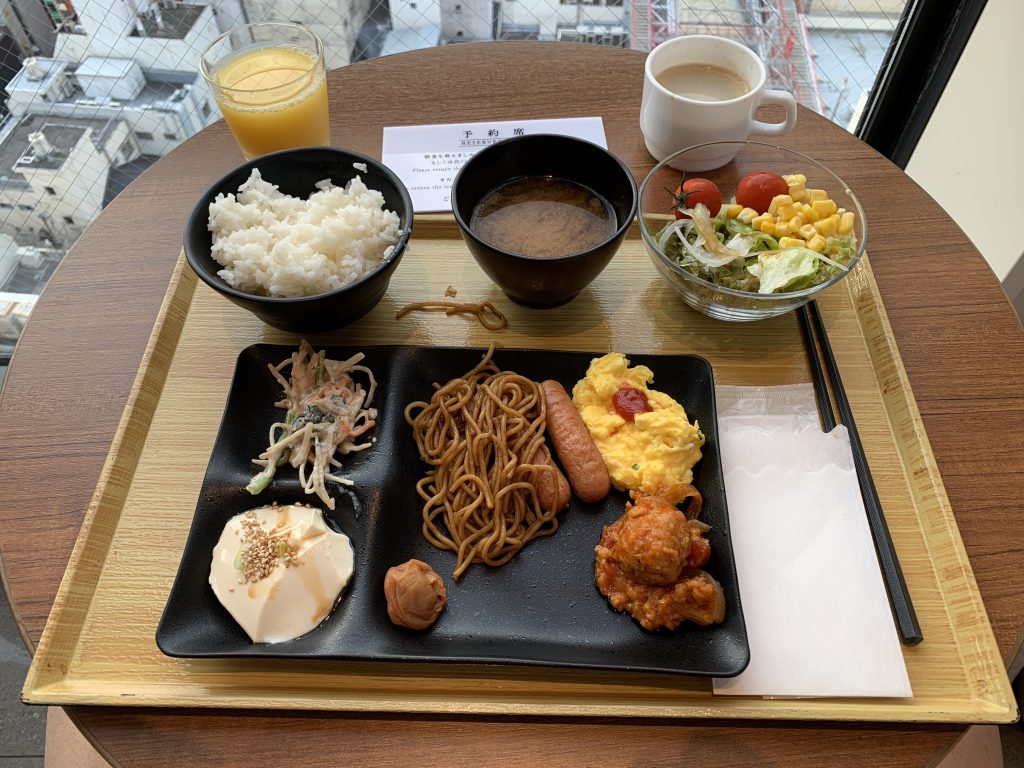 The quality was good and the view even better. The Dormy Inn had more interesting things last year, including Tai Meshi, but I really can't complain.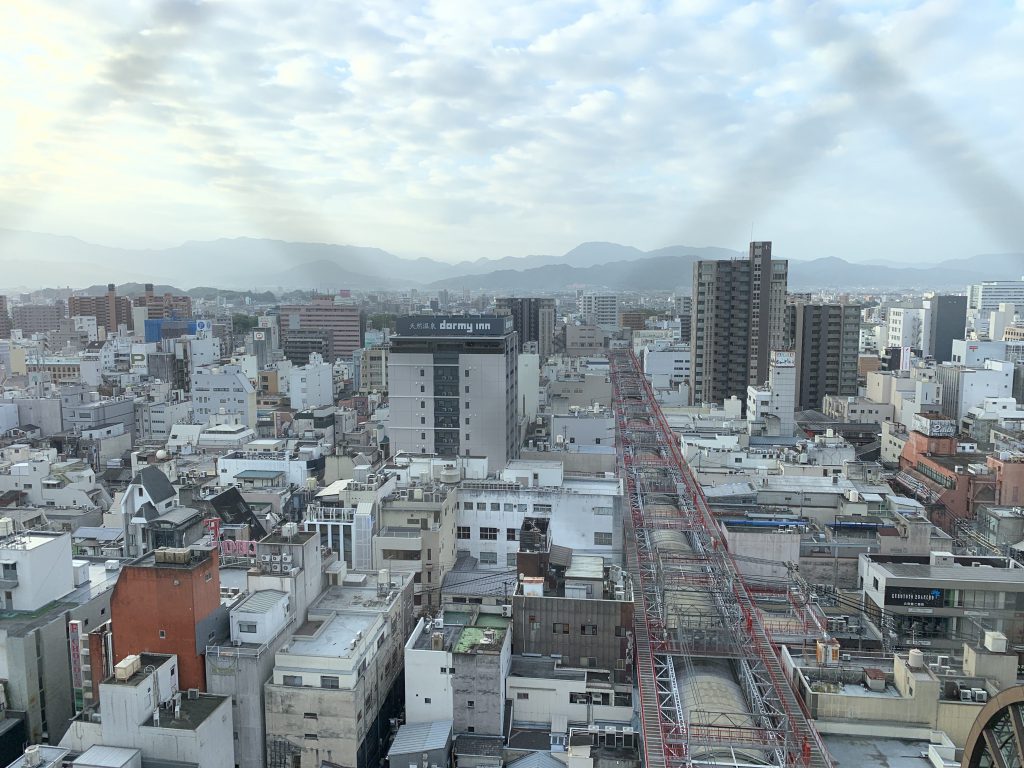 So then it was off to the train station. I had exact change (¥160) because I broke down and had a Mickey D's cheeseburger last night and that was ¥140.
The first train was the express bound for Okayama. Holy crap were the rails bad. The train swayed a lot.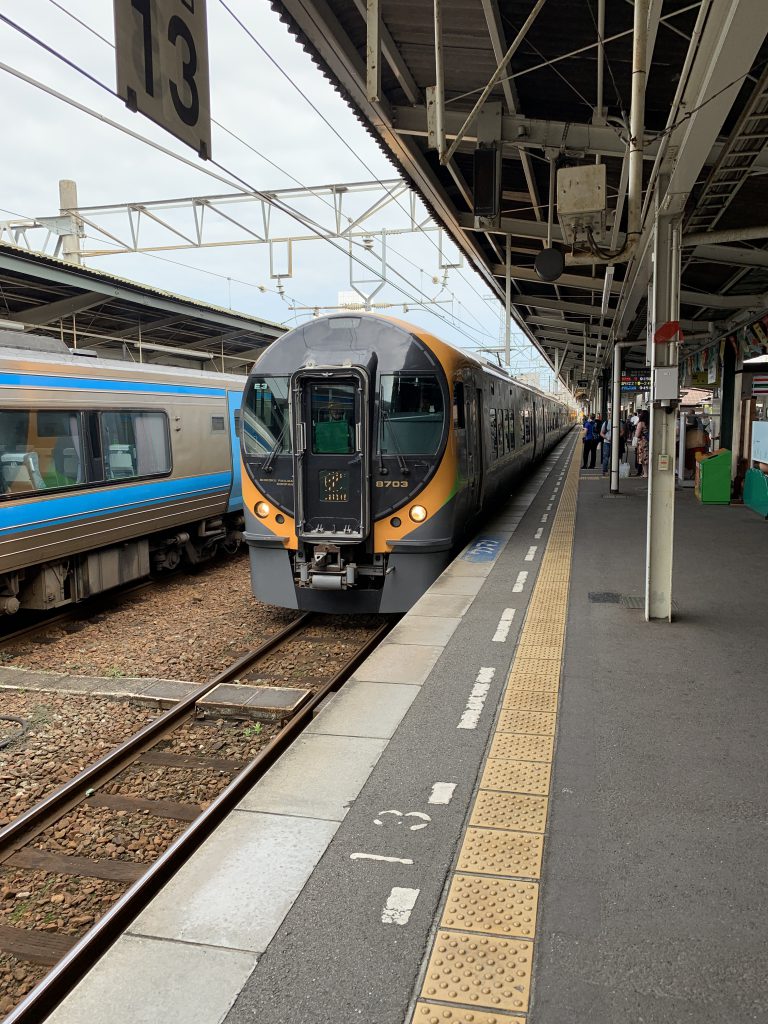 I transfered at a place called Tadotsu and that was another hole-in-the-wall station. But not only did it have a 7 Eleven, but there was a bakery there. The second train was another Anpanman train! And it also hauled ass.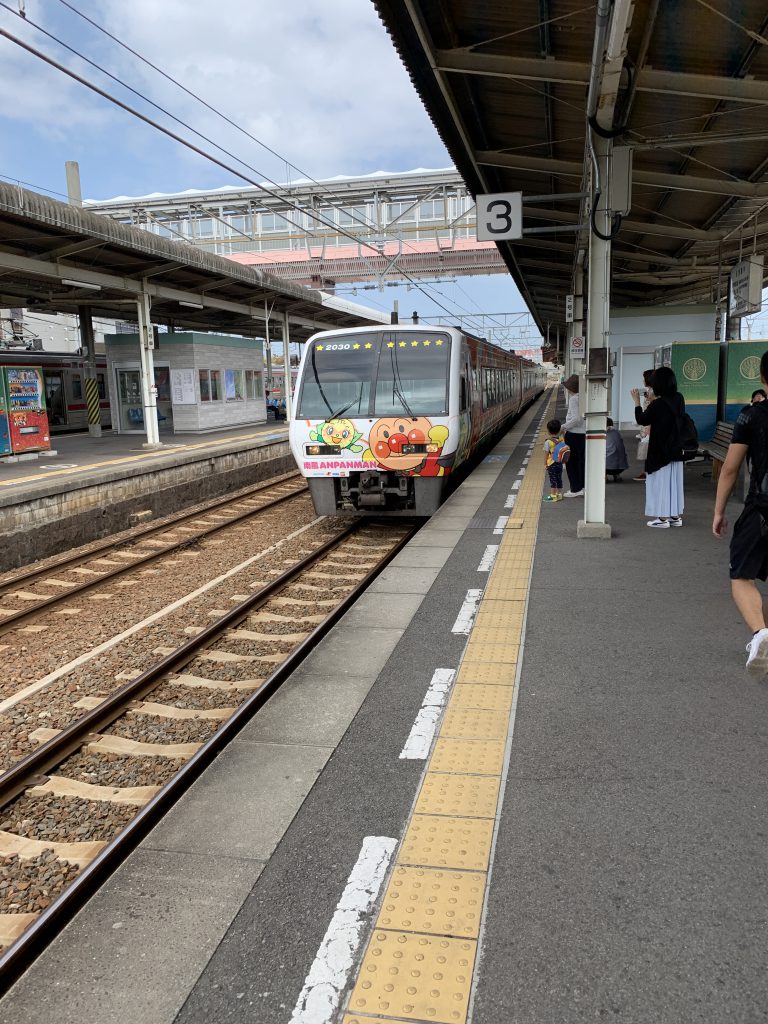 I waited until I got on the train to have my lunch. It's like what I usually get at 7 Eleven but much better. The apple pastry was made with Fuji apples, which got a little mealy after baking. Now I remember people picking apple varieties for different recipes.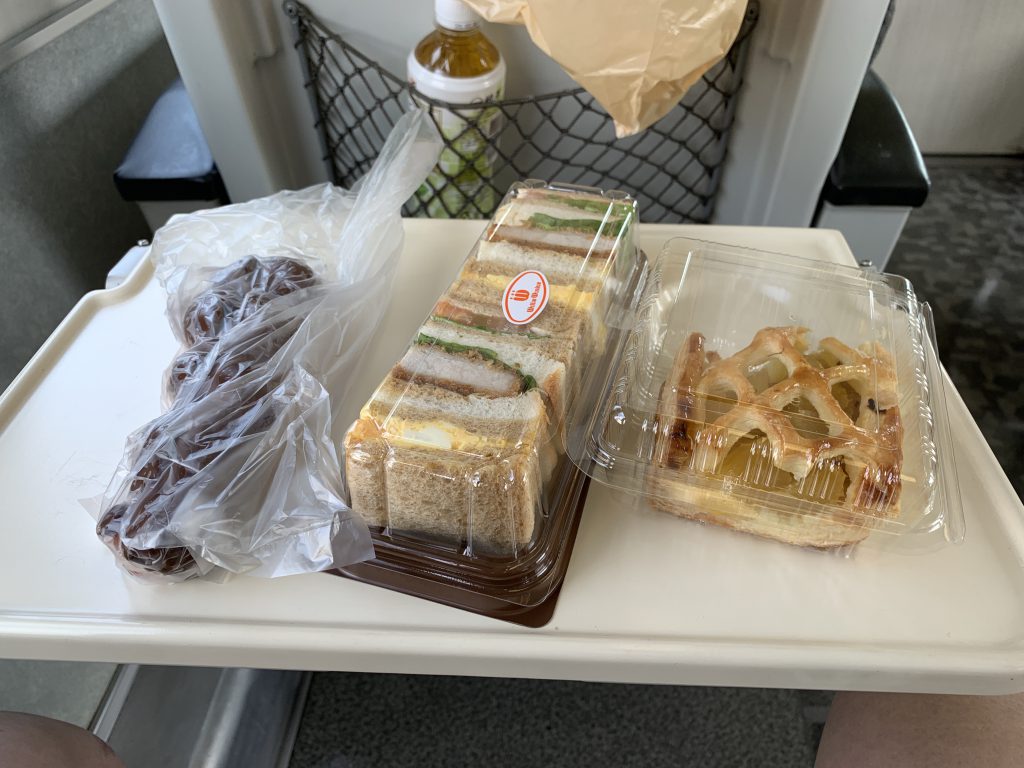 The train took us through a beautiful gorge with rafting trips. It was going too fast and I was on the wrong side to get any good pictures.
When I got to Kochi my stomach wasn't doing so well. I dropped off my bags and found the tourist bureau and they went on about a Sakamoto Ryoma passport. I walked towards the castle and was almost there when I decided I should head back and check in and take it easy. My intestinal issues were making me feel pretty tired.
I finally left the hotel to get the passport and then later to get dinner. Here's most of what I had. Under the onions is a huge slab of seared bonito. It's a Kochi dish and it was excellent. The other dish is deep fried whole small fish. Those were good too.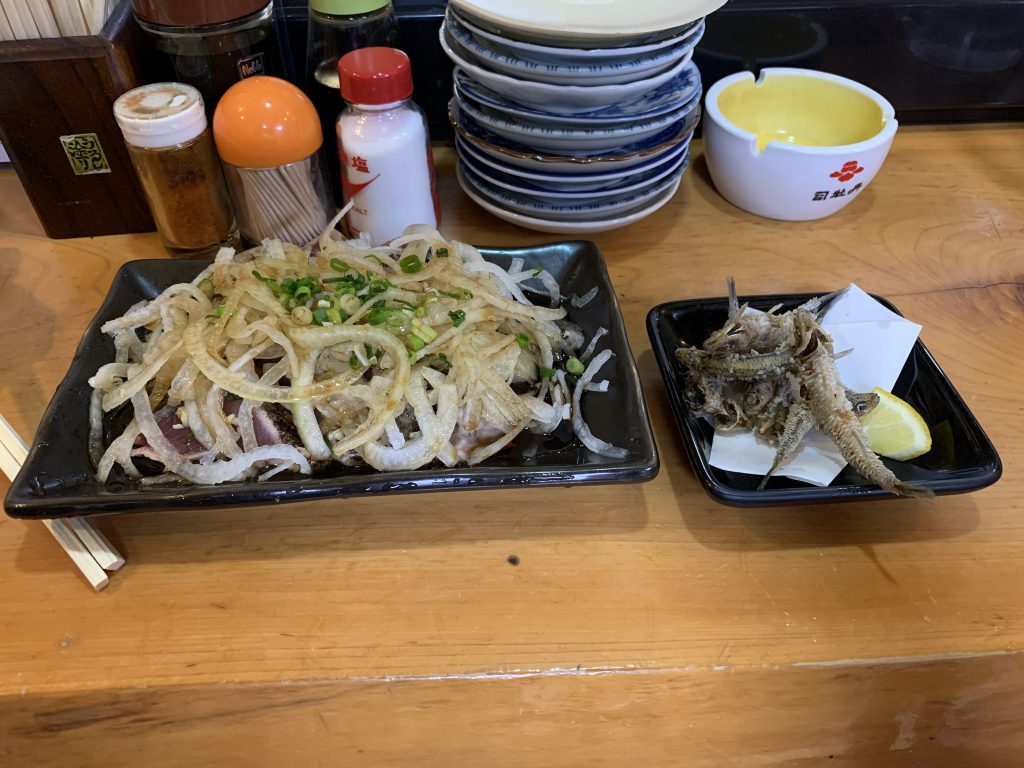 I did finish up with some pastries at the hotel and a banana the fish place gave on the way out. I took it easy and it wasn't a bad day. I hope I feel good enough to go exploring beyond the city tomorrow.