Well, I didn't plan this day very well. I knew I had to get on a ferry and I knew I'd probably also get on a train to get from Beppu across to Shikoku and then up to Matsuyama. It wouldn't be that big a deal but I always have some trouble finding the Japanese ferry times online. Plus, it was the day after the big typhoon and the winds were causing high waves, prompting a warning. I figured I'd find out when I got to the ferry terminal.
I got a fairly early start and found a coffee shop called "Italian Tomato" and had pretty much the same breakfast that I did both days in Hakata. IT was fresh and it was tasty. The coffee, not so much.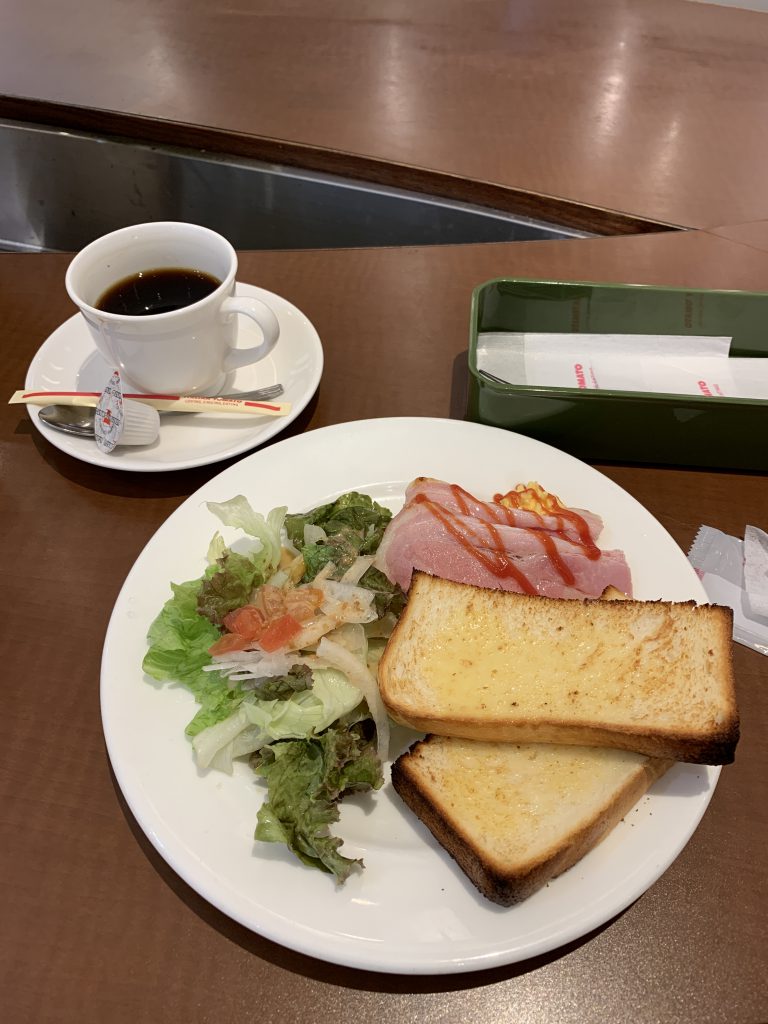 The ferry was kind of odd but it's a ferry. I found a seat rather than lie down on the tatami. The waves were pretty bad, and being on the deck was too windy. I felt like I was going to be blown away. But the ferry was stable, and plowed through the waves without much trouble.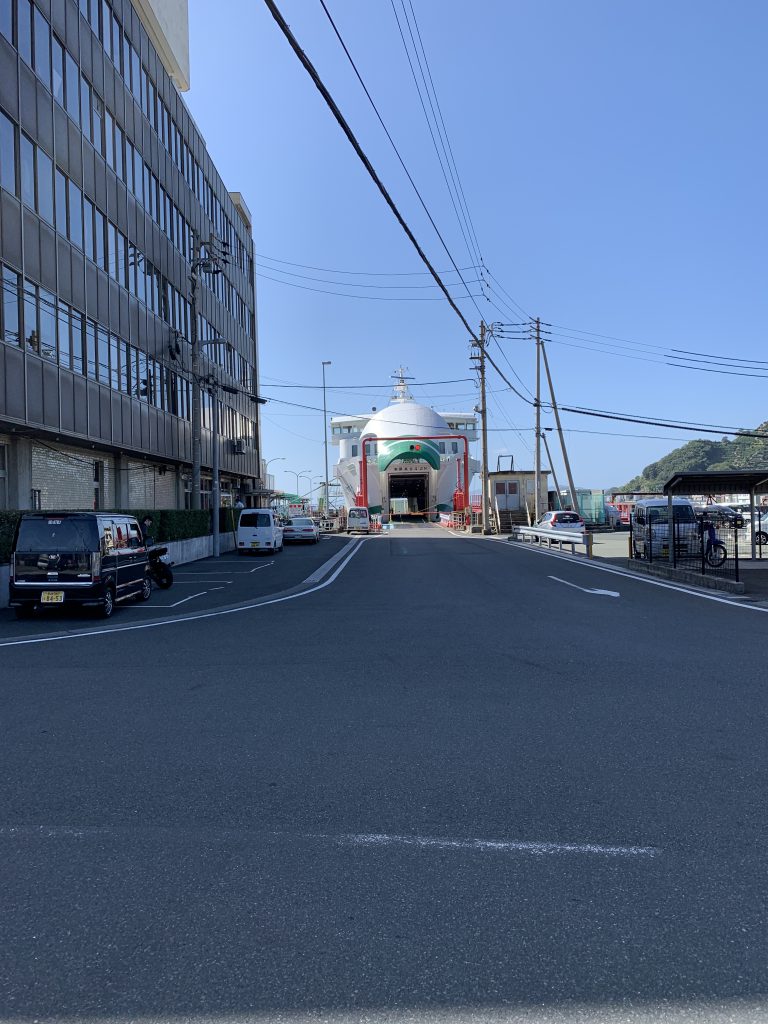 I decided against waiting for the bus and took a taxi to the train station. I wanted to beat the rush. There was no rush, but I still got to the ferry early. Yahatahama station has nothing around it (no cafes, etc) but it did have a 7 Eleven. I bought a tonkatsu sandwich and bought a ticket for the train to JR Matsuyama station.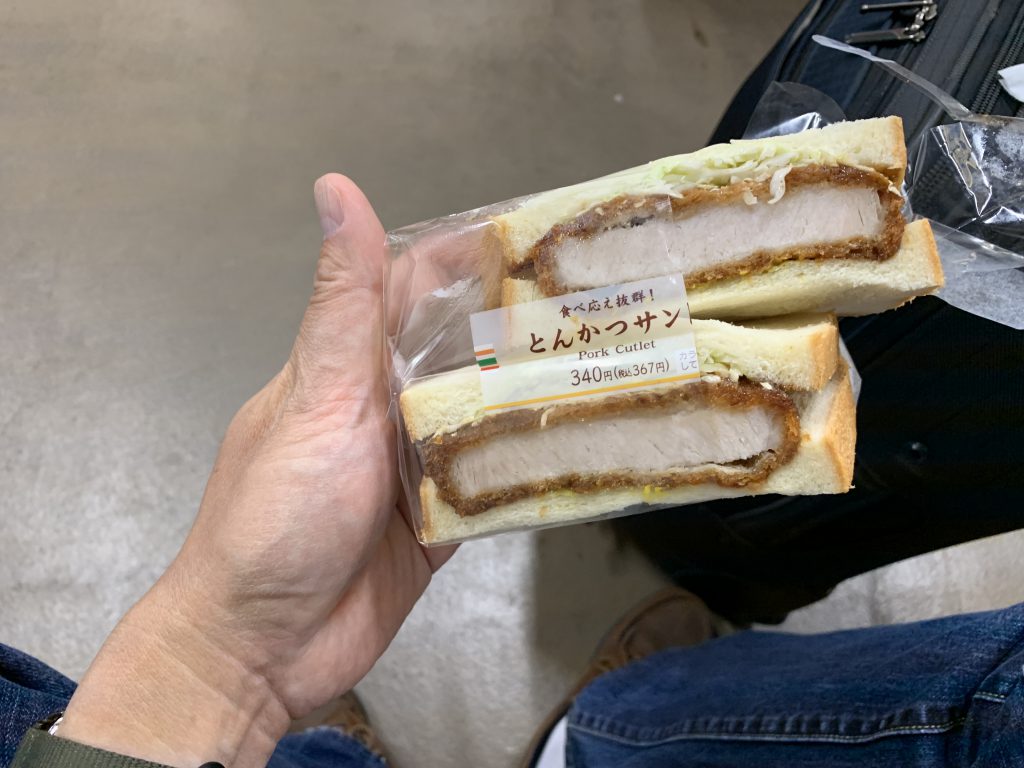 The train arrived and it was an Anpanman train! That thing went quite fast through the countryside. It was kind of fun.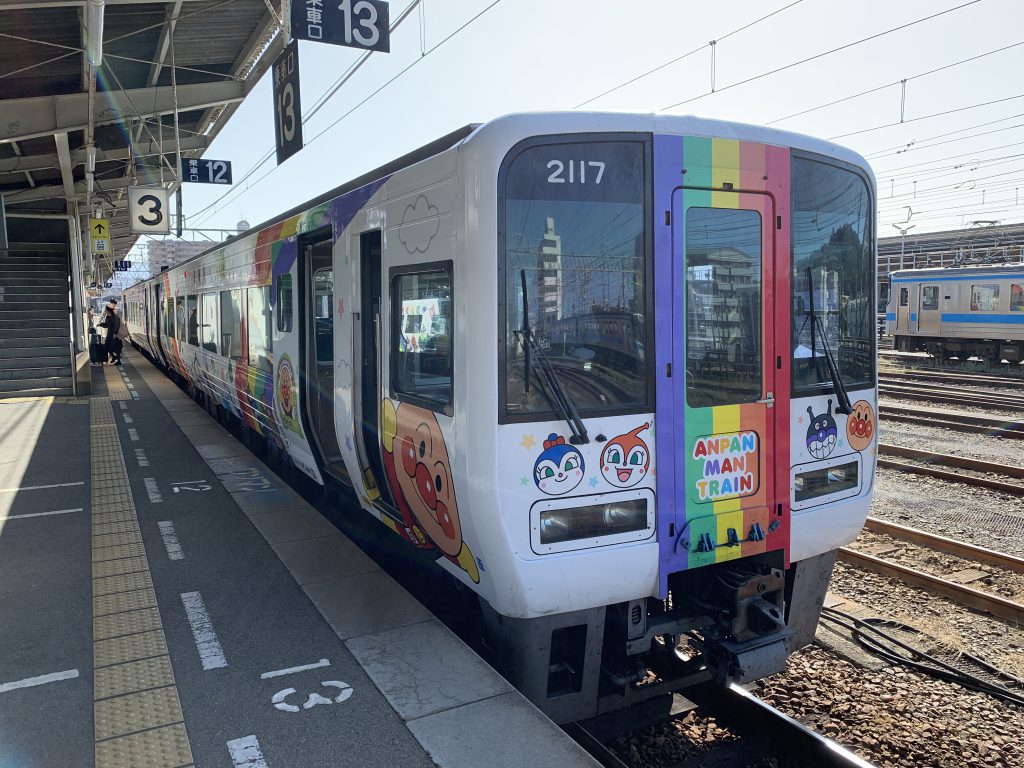 I asked about places to see at the train station before I went to the hotel. I decided just to go to the free Botchan train museum and then just do laundry. I was going to have big trouble on the tram because they don't take Suica in Matsuyama (the backwards bastards) and I didn't have anything smaller than a ¥10,000 bill. The change machine only took ¥1000 bills or less. Fortunately there was an older woman who had change for me!
I checked into the hotel and walked to the museum through a long shopping arcade. The museum is in a Starbucks! It's Japan's first narrow-gauge railway going from Matsuyama to and turned into the city tram system.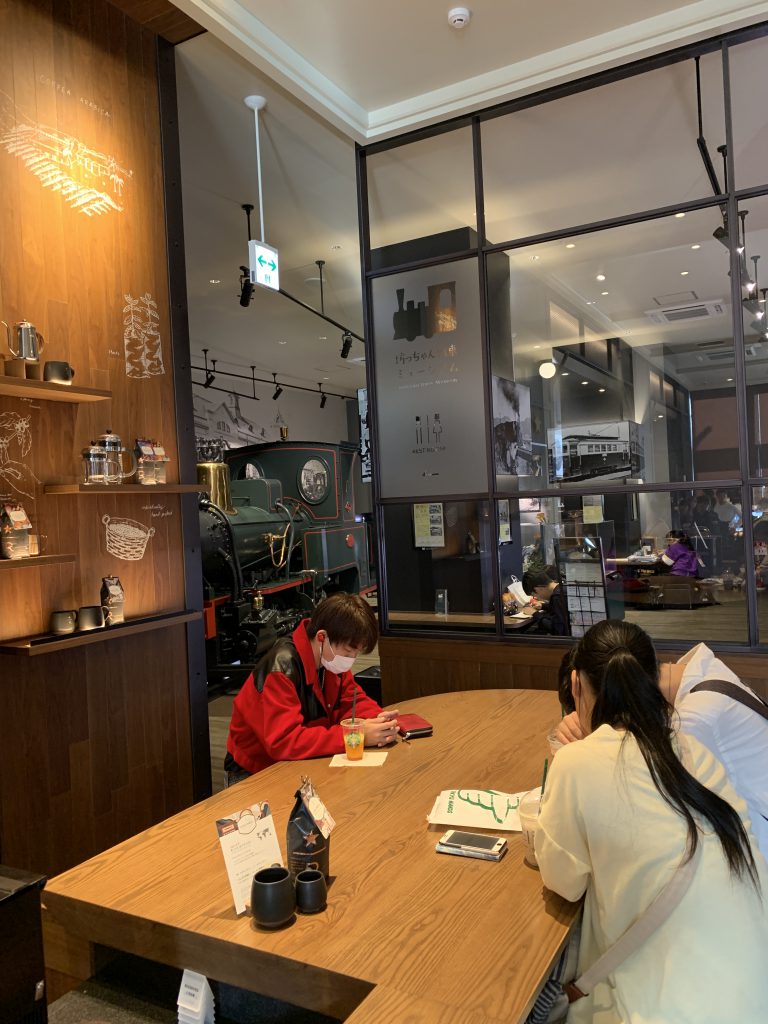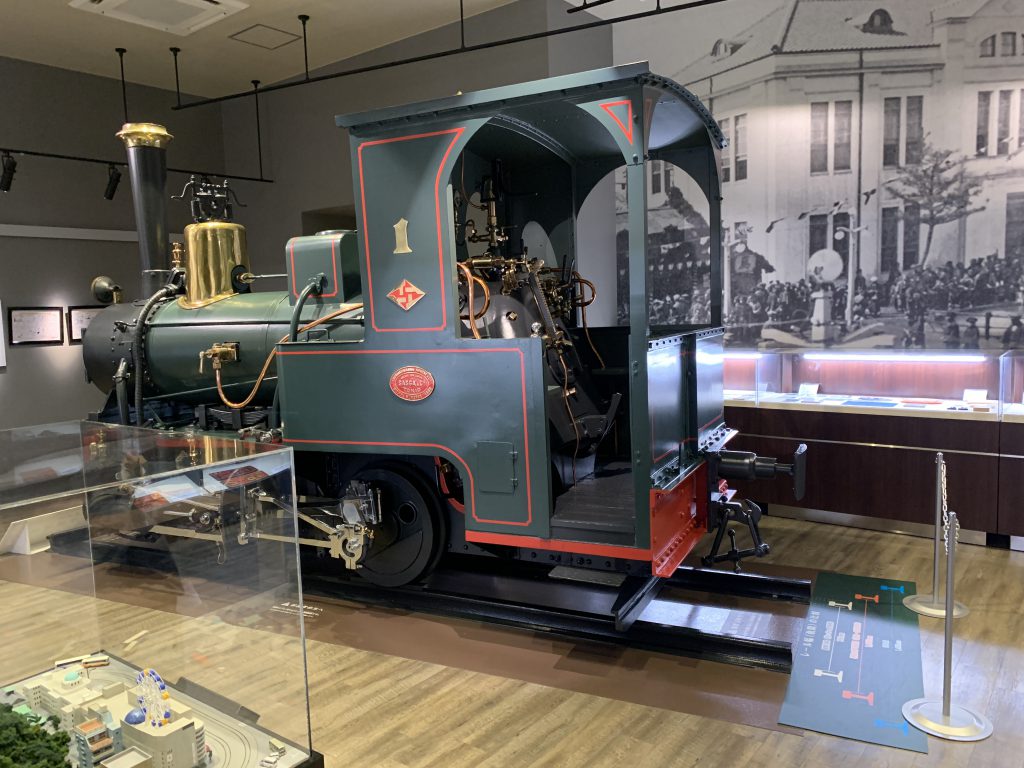 It took a while to do my laundry. The dryers weren't the best. I was late to get dinner and my first try was to get nabeyaki udon. I got lost when I got close and asked a woman in a shop where it was and she looked at me like I was going to rob her. I went to another shop where they were much more friendly and they told me that you can only get nabeyakiudon for lunch! So I walked all the way back to the hotel and then north to the dinner place I went last year to get taimeshi. This time I got the different style that comes with raw tai and egg.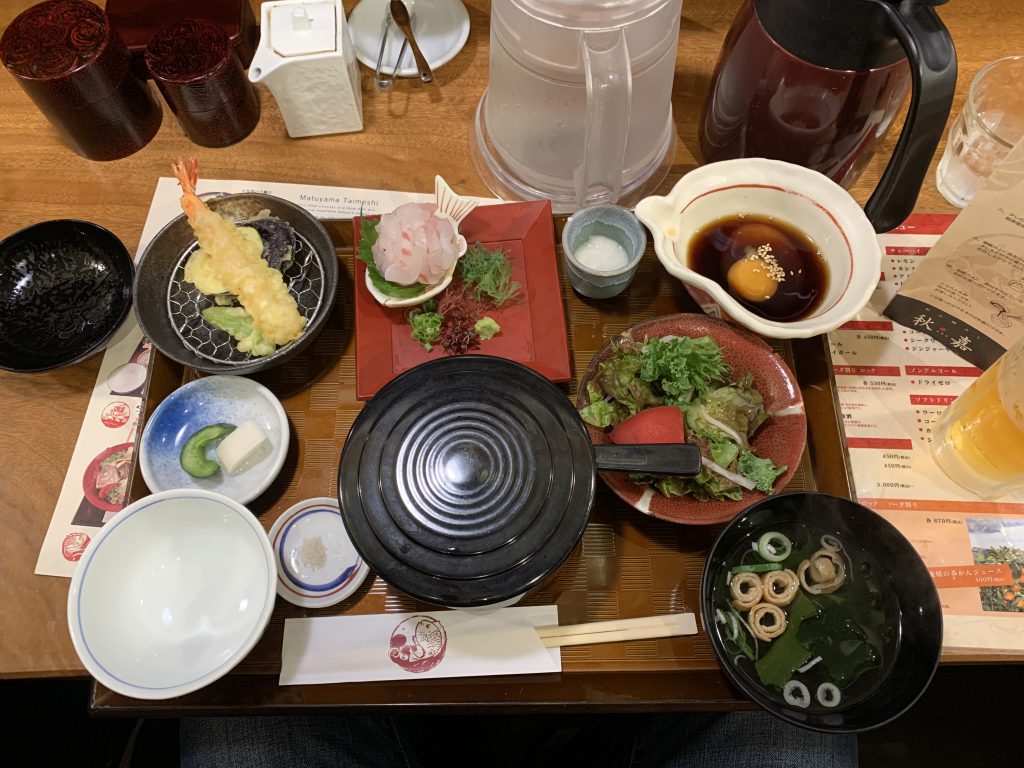 After that it was back to the hotel to watch Japan eke out a win against Scotland in the Rugby World Cup game.
That's about it.