I had a coupon for the castle tour (ha, castle – more of a rubble tour), the weird museum outside, and the City Museum. I still needed to see the Kumamoto City Museum, so that was where I set off for. First, though, I had breakfast at the hotel.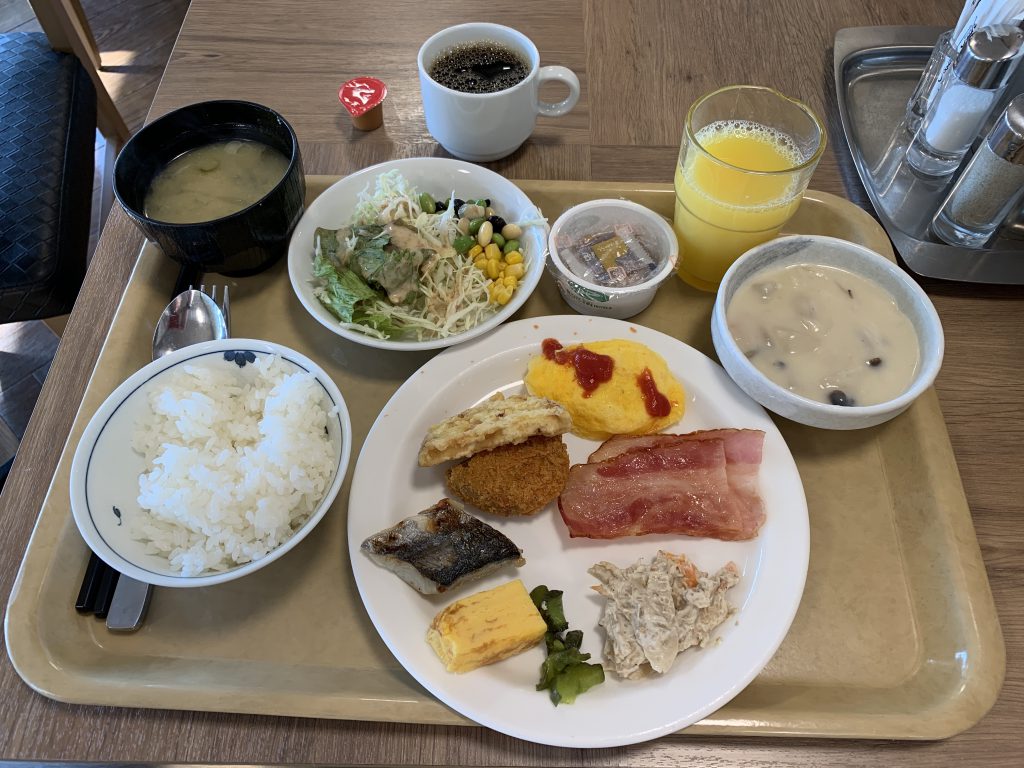 Then it was off to the tourist bureau because Kumamoto's buses are a mystery to google and the goddamn Japanese transit apps that are maddening and want more money from me. The free ones don't work that well and I'll be damned if I'm going to pay money just to find out the the paid ones also suck. Anyway, I got printed schedules from them and got on this goofy loop tourist bus that took me to the museum.
Not many pictures today because who takes pictures in the museum? The city museum had local history as well as natural history and archeology and it was pretty cool. There was also an art exhibit of sketches of the castle area that I paid extra for. I kept going and went to the Prefectural Museum Annex that had several exhibits by people in Kumamoto and that was free. I skipped the Kumamoto Prefectural Traditional Crafts Center because I figured they were going to charge me to see things that they wanted to sell me. I did take yet another bus to the Shimada Art Gallery, a TINY display of Miyamoto Musashi's weapons and of Japanese battle helmets. Had some curry there, though.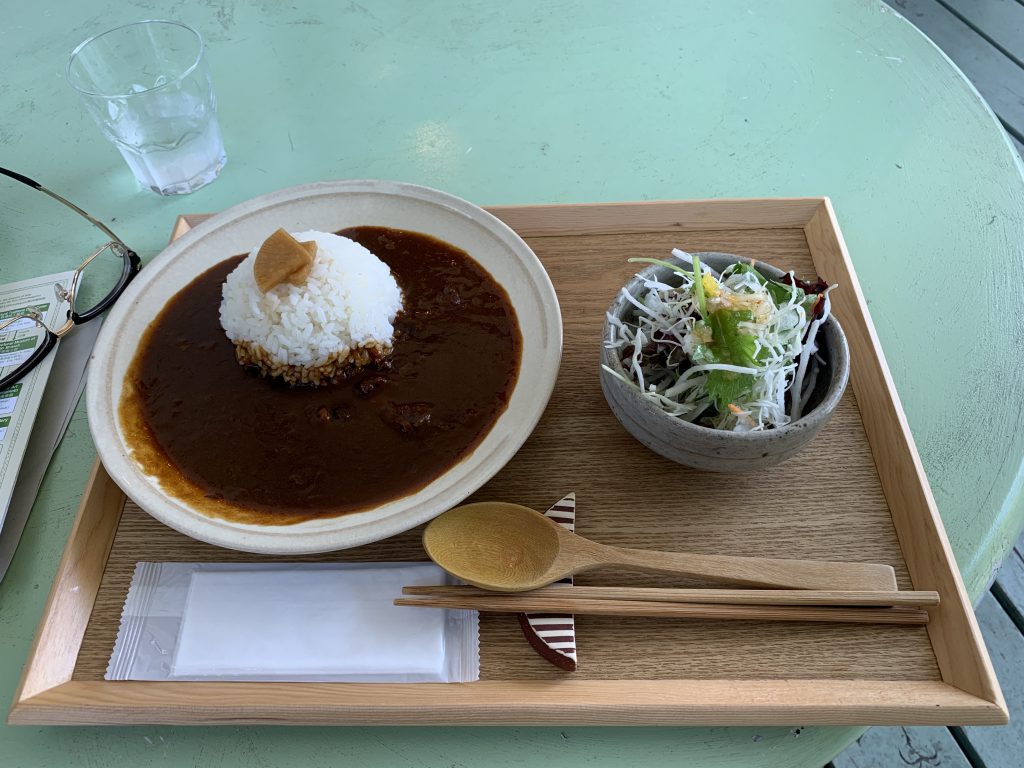 After that it was back to the bus terminal/mall as it's the nexus of all bus activity and I finally called the Wakkanai City Hall to see if I could get the certificate for being there. That made me wonder how far it was to the westernmost point and it's only 2 ½ hours from Fukuoka! So I decided I'm going there early so I can rent a car and go to the westernmost point. I started researching the last place I'd need to go, way out in EBF Hokkaido, and I might just take a day trip from Tokyo. I'm going to try to call my sister tomorrow and see if she can talk me out of it. There was a lot of scrambling at Toyota Rentacar to make sure I could rent a car tomorrow.
For dinner I decided to try getting Higo Beef, or Akagyu. I tried to go to the fancy New Otani Hotel across the street and they treated me like crap and their steak restaurant that I went to four years ago is closed. They suggested I go to the hamburger place in the train station. Well, I did go to look but they didn't have anything. I went to the bus mall steak restaurant and spent $47 for not a whole lot. And it wasn't that good.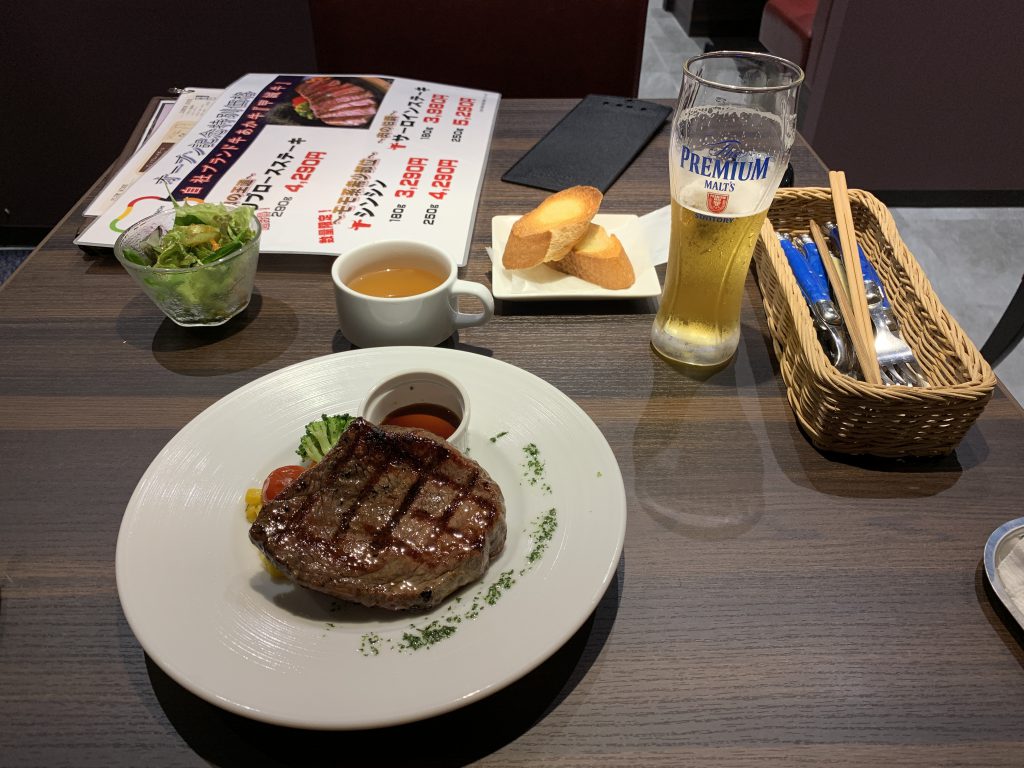 I couldn't leave it at that, so I went to the Rugby Fanzone and found a Akagyu skewer for ¥300 and it was great! I told that story to one of the guys in a nearby booth and he gave me some Akagyu sushi for free! That's where I should've gone in the first place!