Well, I didn't feel great this morning (or most of the day) but I was all set to take the two half-day bus tours. First, I went to the closest coffee shop that didn't turn out to be very close, and it was in the opposite direction from where the tour left.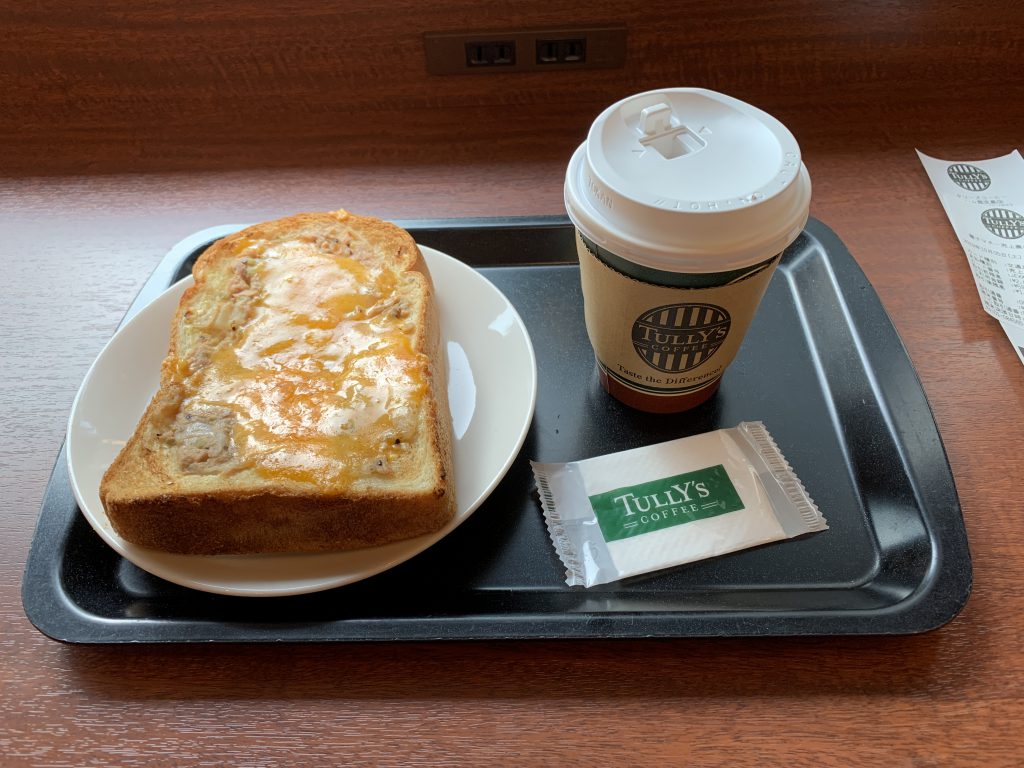 I took a cab to the station and got on the bus.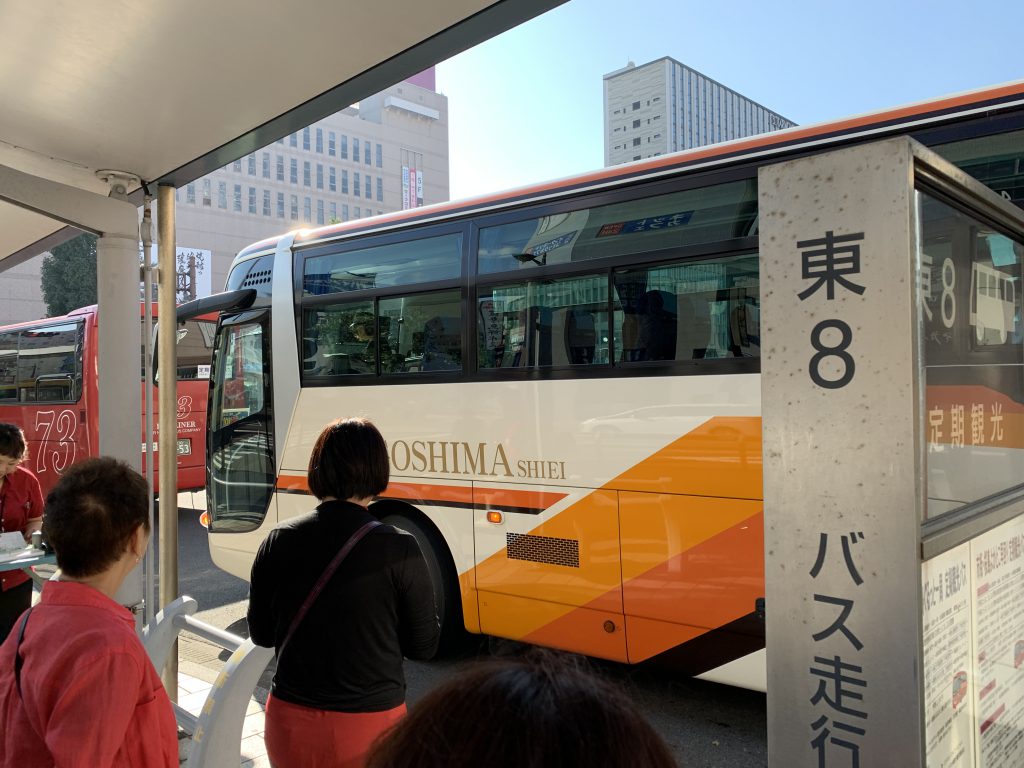 st
The morning tour was to the volcano "island" in the bay right across from Kagoshima. The bus drove straight onto the ferry. There was a big concert going on so the Sakurajima Ferry was crowded.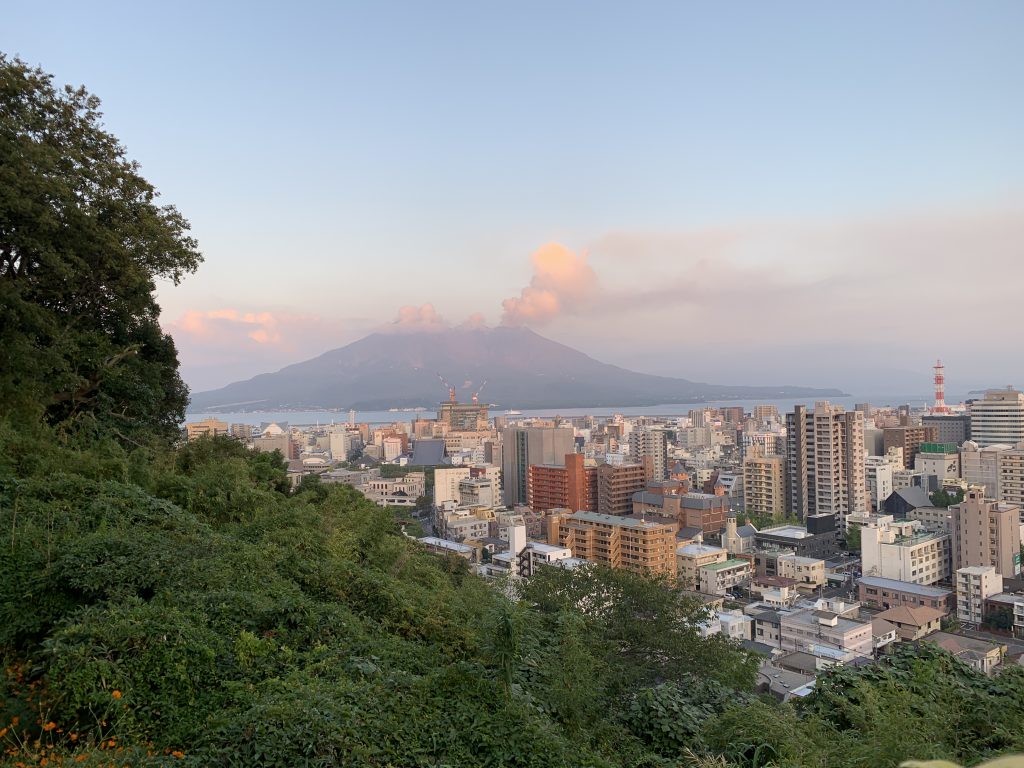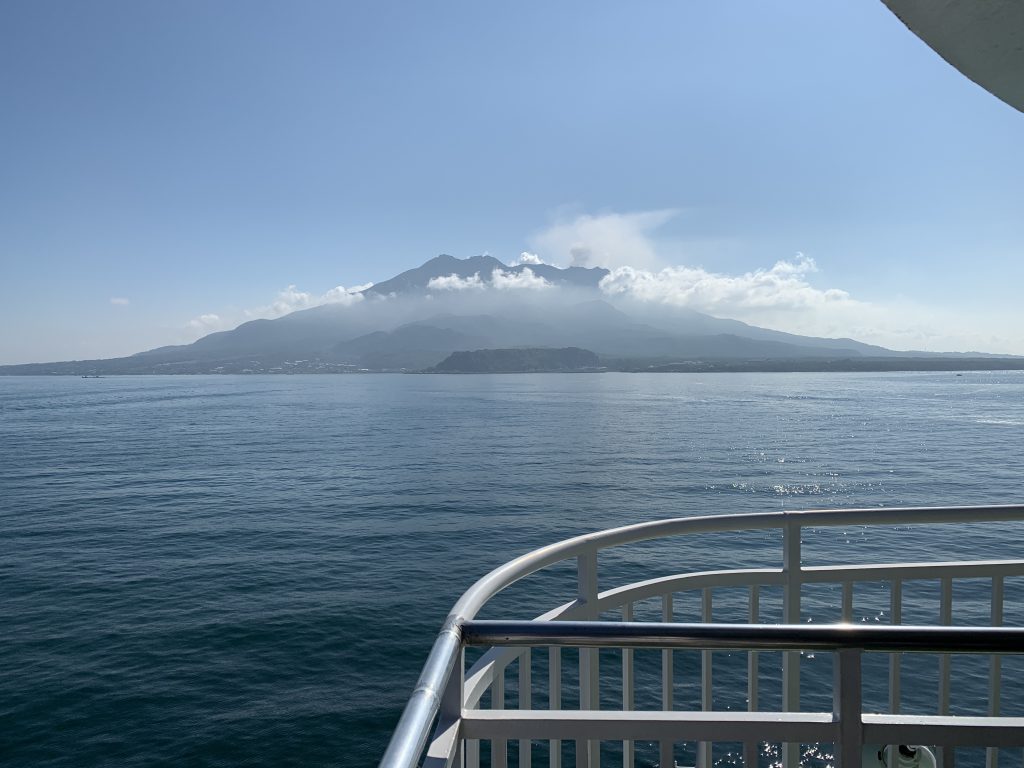 It was hot today (I guess it's usually hot this far south in Japan) and we drove around the island. The first stop was at the observation point. You can't go much further up the mountain because it's still active and the area is restricted.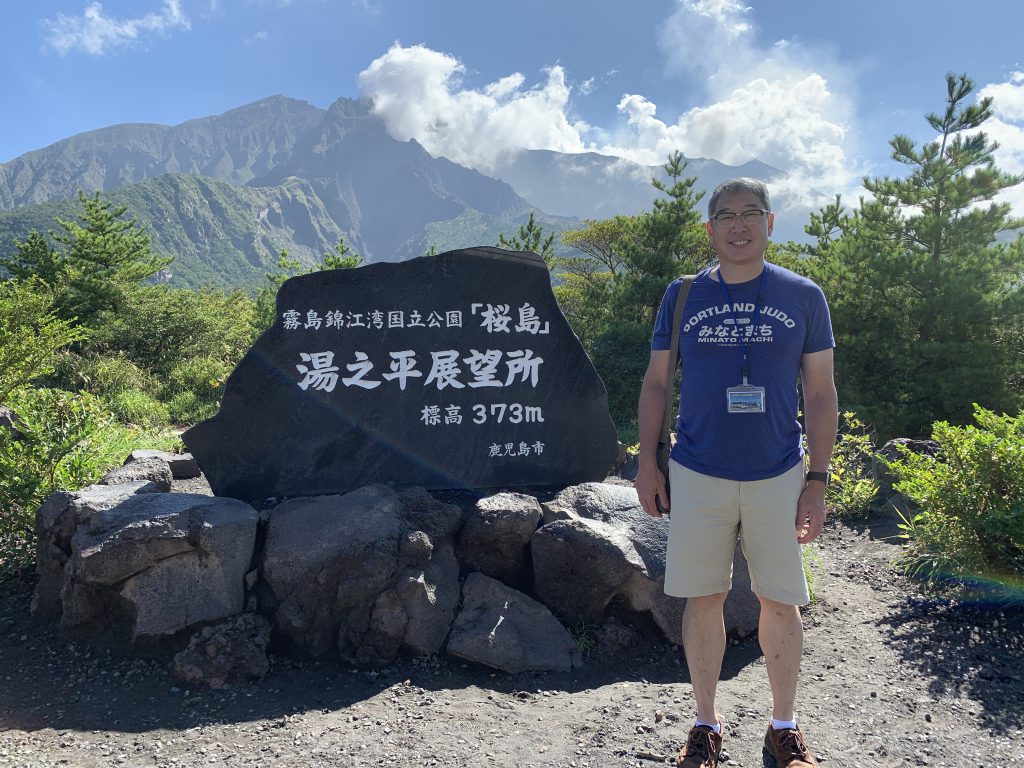 Then it was down and around the shore. Most of the stories here were about the most recent huge eruptions. Here's a shrine gate that was buried by lava!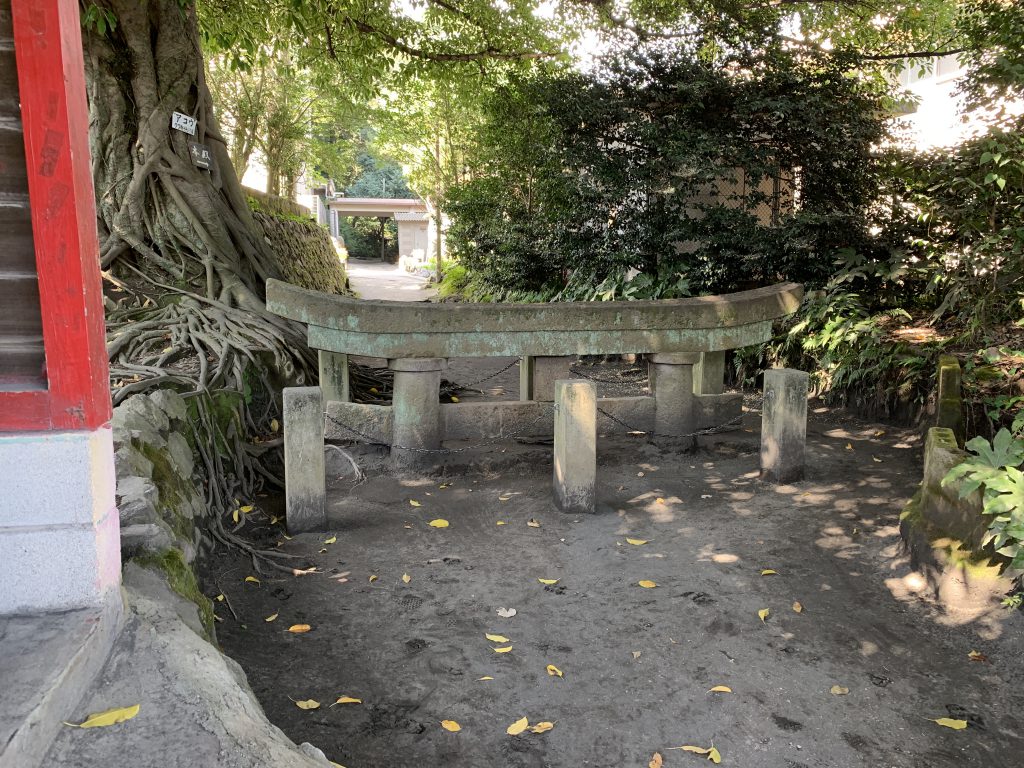 I put "island" in quotes because the most recent large eruption in the 1950's connected the island to the closest peninsula. We didn't stop and I guess there was a very fast-running current in the small space between the island in the peninsula before they were connected.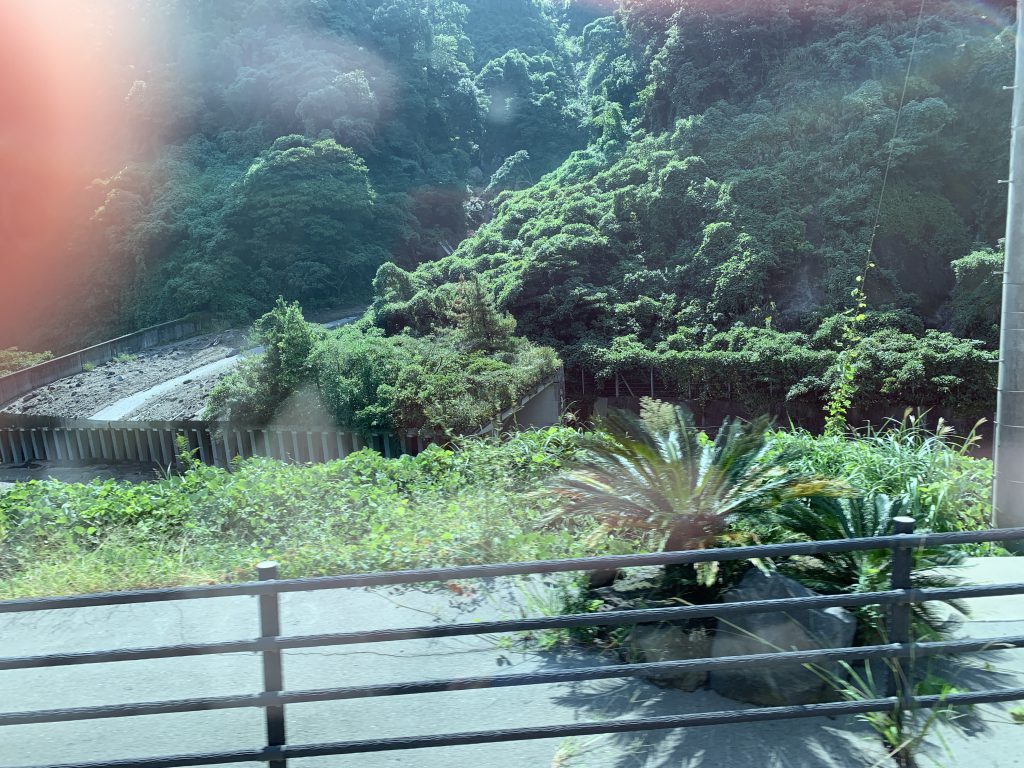 It was hot, and most of the areas we visited had no shade!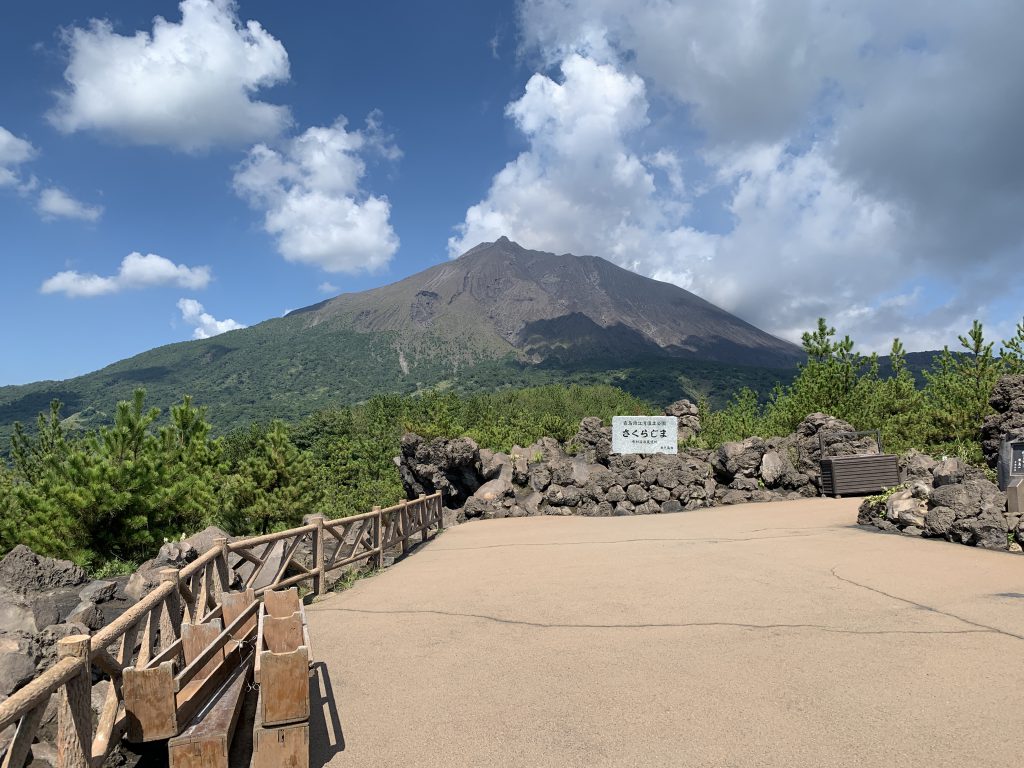 We made it back and we weren't that far behind schedule. I even had time for lunch. A beef bowl (yes there's rice under there).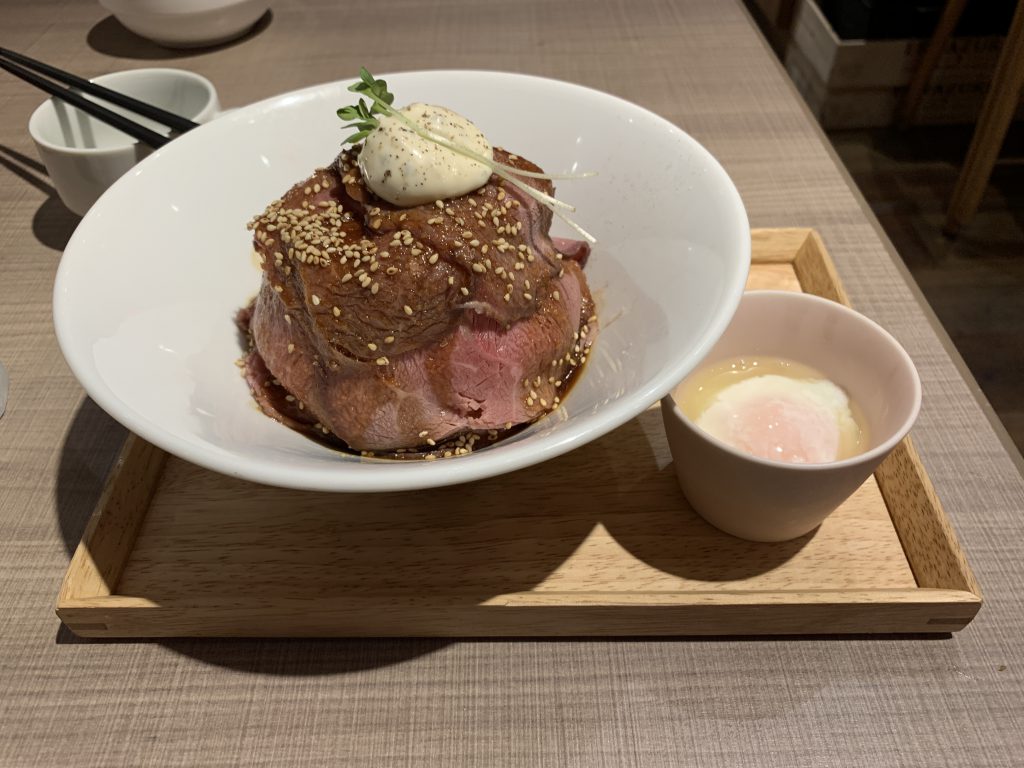 The second tour was around the city and most of it is all about Saigo Takamori, the "last samurai." I didn't take a lot of pictures because there were museums, graveyards, placards in front of parking lots, etc, and the only interesting things to take pictures of were shots out the bus window as we drove by. That never works well.
I do have a couple more pictures of the volcano, though.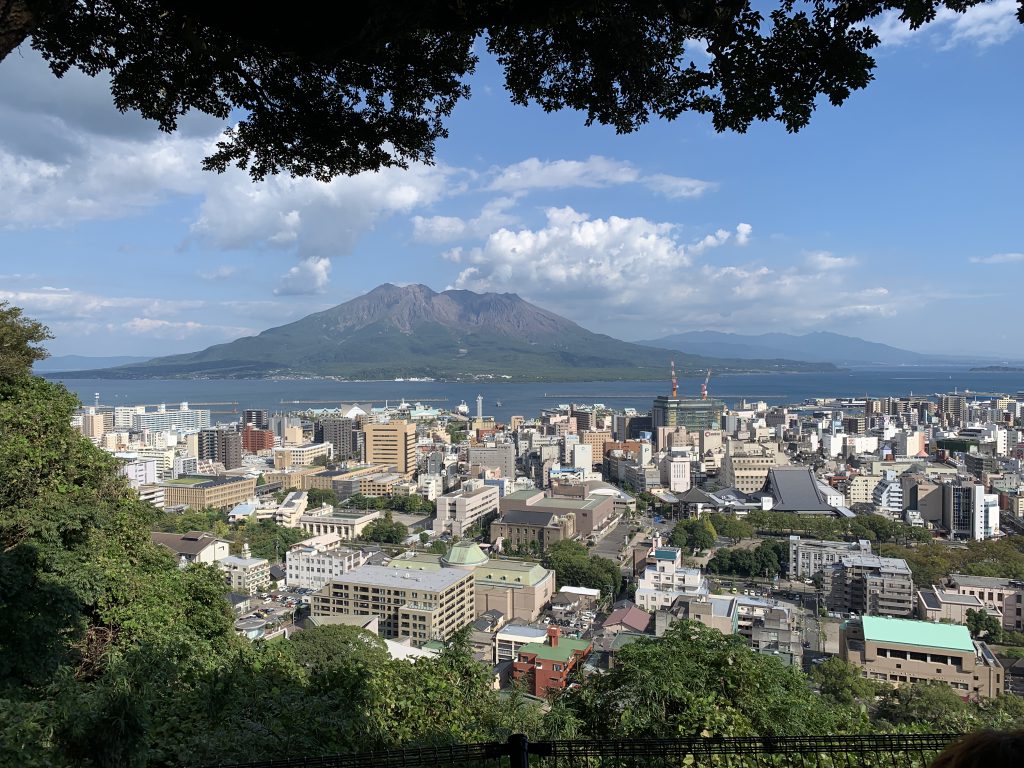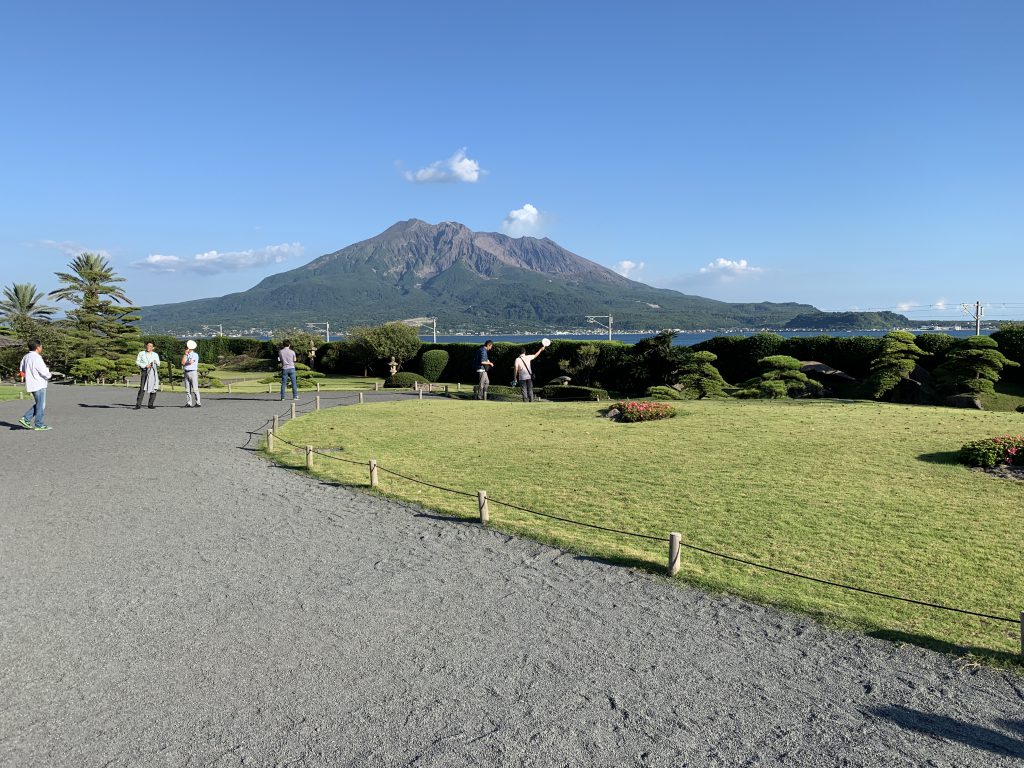 We ended up at Sengan-en, the gardens and house of a feudal lord that also had an iron smelting plant on-site. They made weapons near this site, but that's gone as well.
A couple of older women kept talking about jambomochi, and of course I had to try them as well. I think they only have them here, in or near this garden, and they're tasty.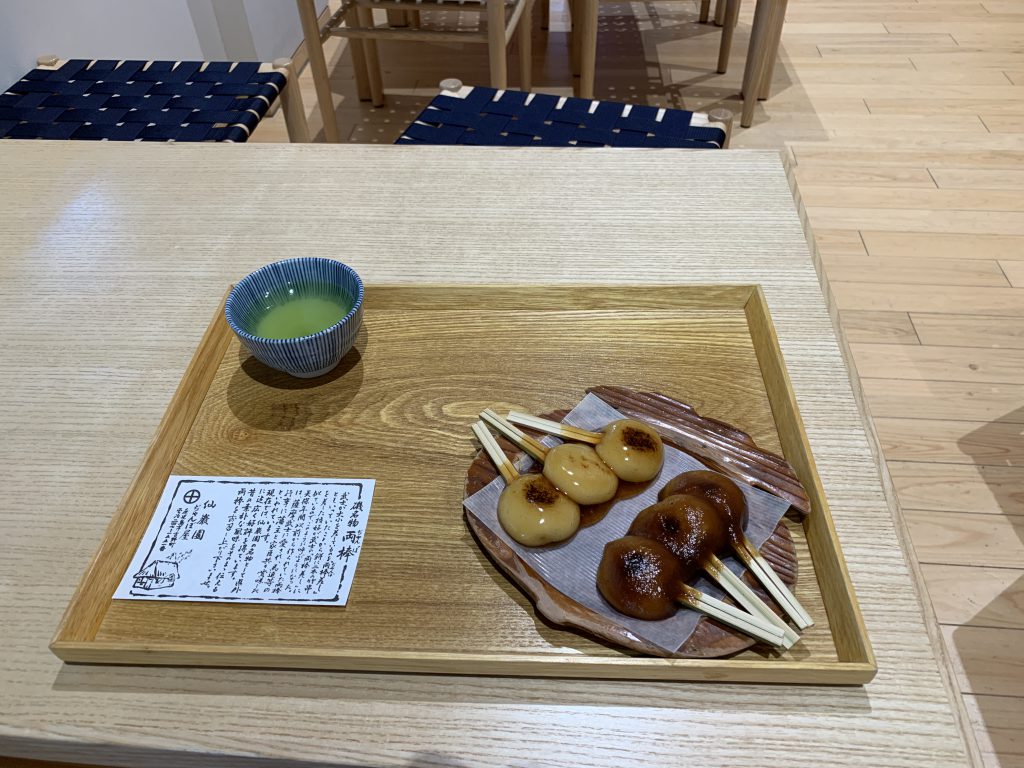 I had the same 71-year-old bus guide on both trips and I think the same driver as well. It was a fun day. I don't think you can really see them through the window.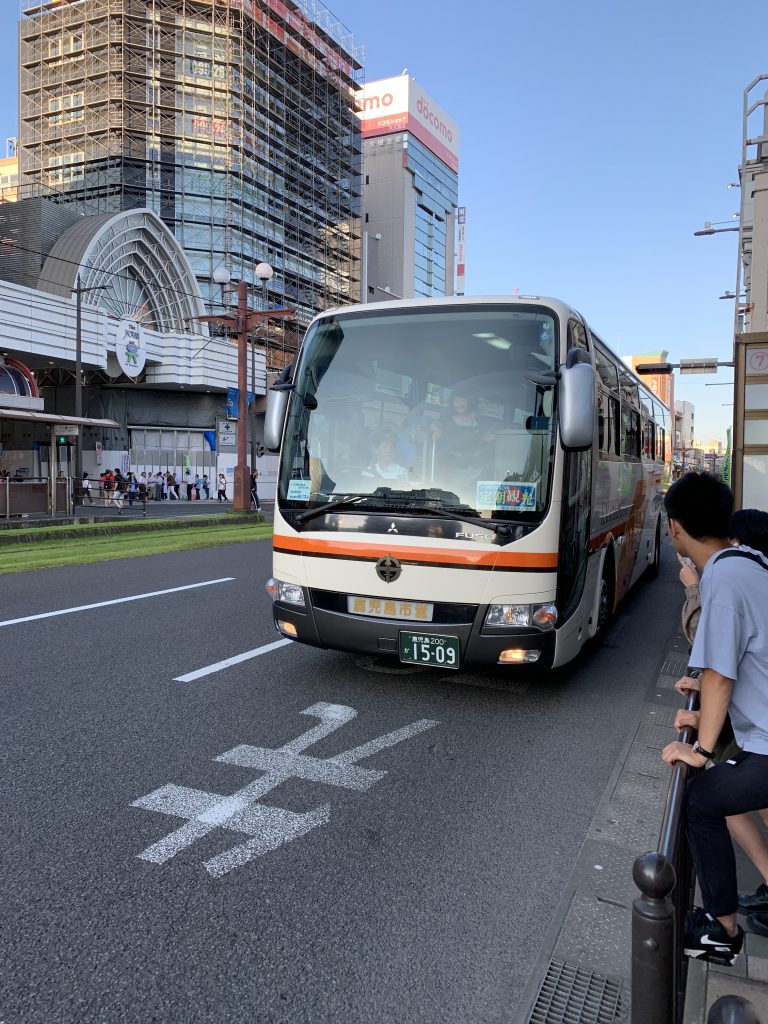 And then it was dinner and I should've taken the warning that I was ordering a "big" portion. I always hate how the Korean people who run Japanese restaurants in Portland serve such thin pork cutlets and call them "tonkatsu." This one is close to an inch thick!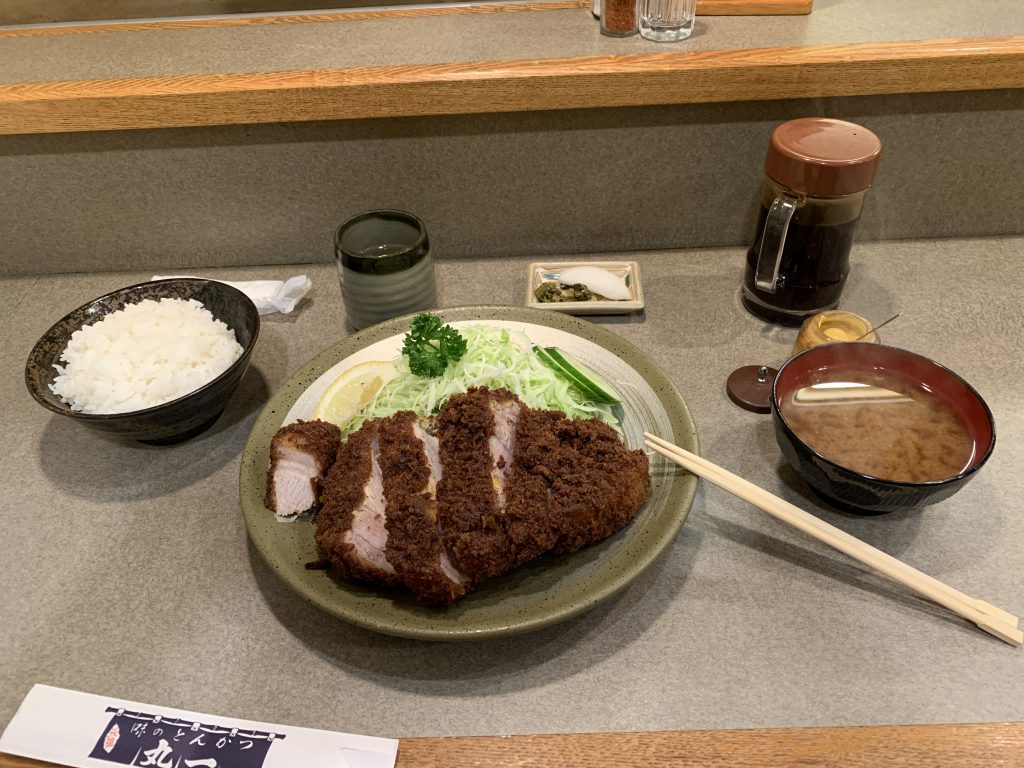 And that's it for today (and I'm sticking to soft drinks for the moment!)