Well Sakaiminato still continues to disappoint. I found some coffee shops that open "on time" in Yonago, so I thought I'd take an earlier train and grab breakfast in Yonago. Well, the short train to Yonago was delayed and I only had 30 minutes so I still ended up eating breakfast from 7 Eleven.
By the time I got to the train station, I found out the train to Okayama was also delayed.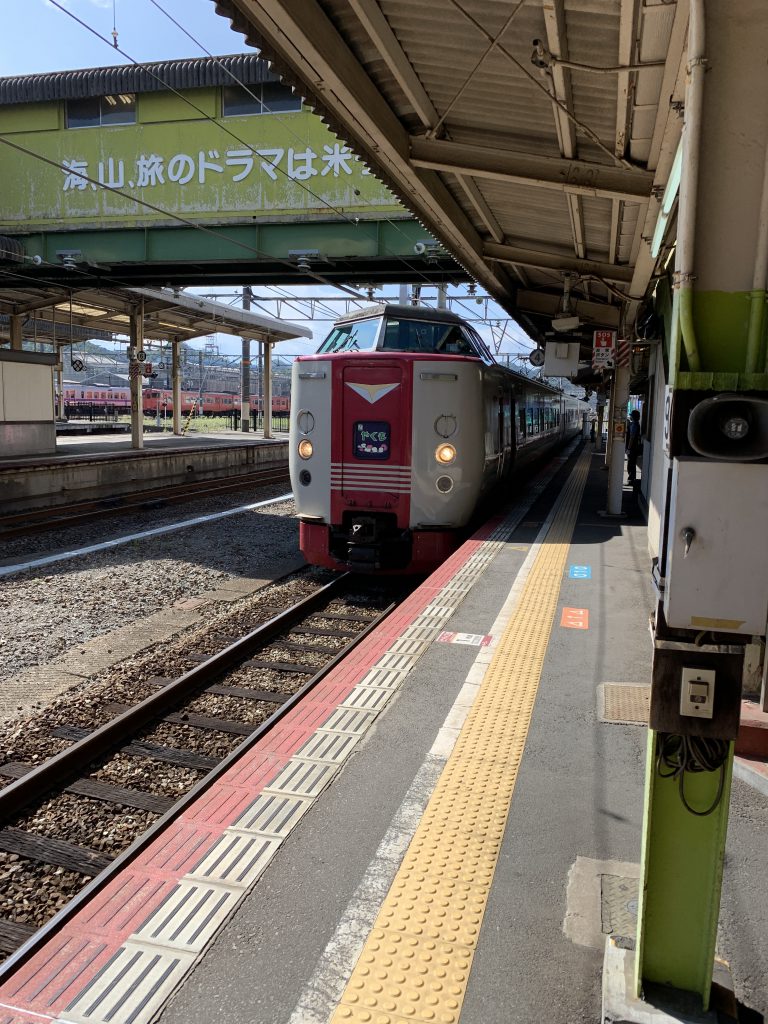 Well it was a nice calm ride back to Okayama, a place I'd been many times before. I decided to stay in a nicer hotel, though and my room at the Granvia is huge by Japanese standards. It's even big for, say, San Francisco. It was a very humid day and fortunately it didn't rain very much. They're having the Okayama Art Summit so I spent most of the afternoon visiting modern art installations. Most of the time I spent rather confused. Some of the installations are even on the grounds of the castle!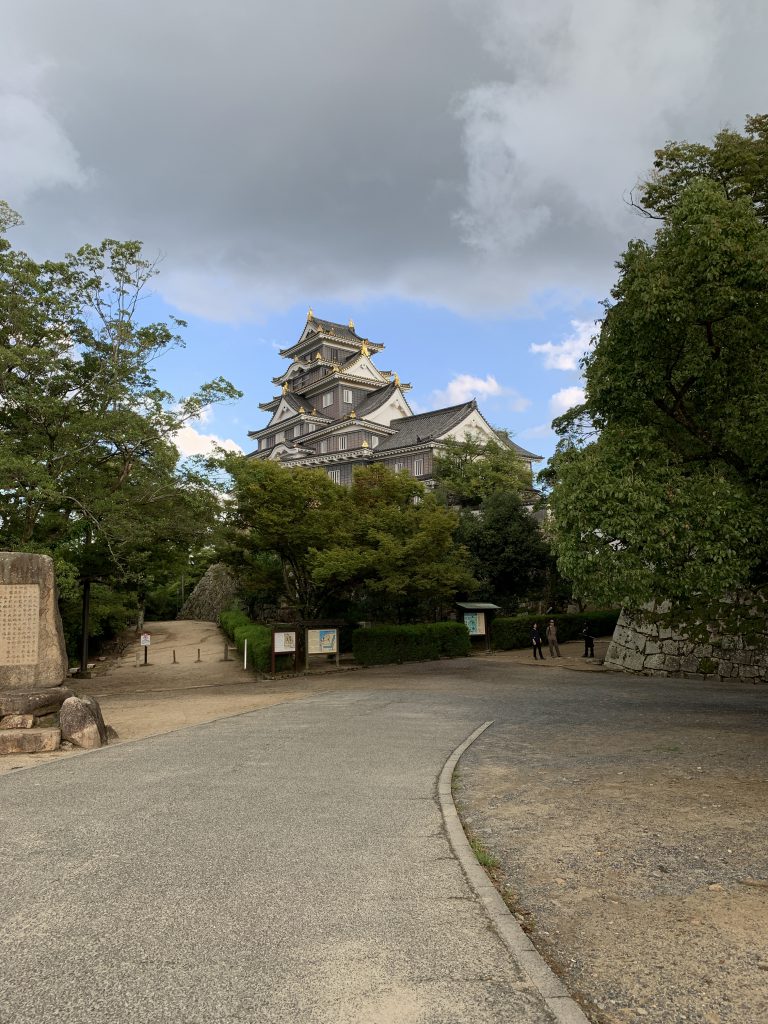 The big plans though were to meet my sister's old co-worker and friend Yumi for dinner. Another marathoner and her brother also came. It was a lot of fun and the other marathoner (who is a whiskey expert) even gave me a small single-shot bottle of Yamazaki 12!
My original plans were just to hide out and maybe just hang out in the mall if it was too rainy and it was a lot more fun than that today.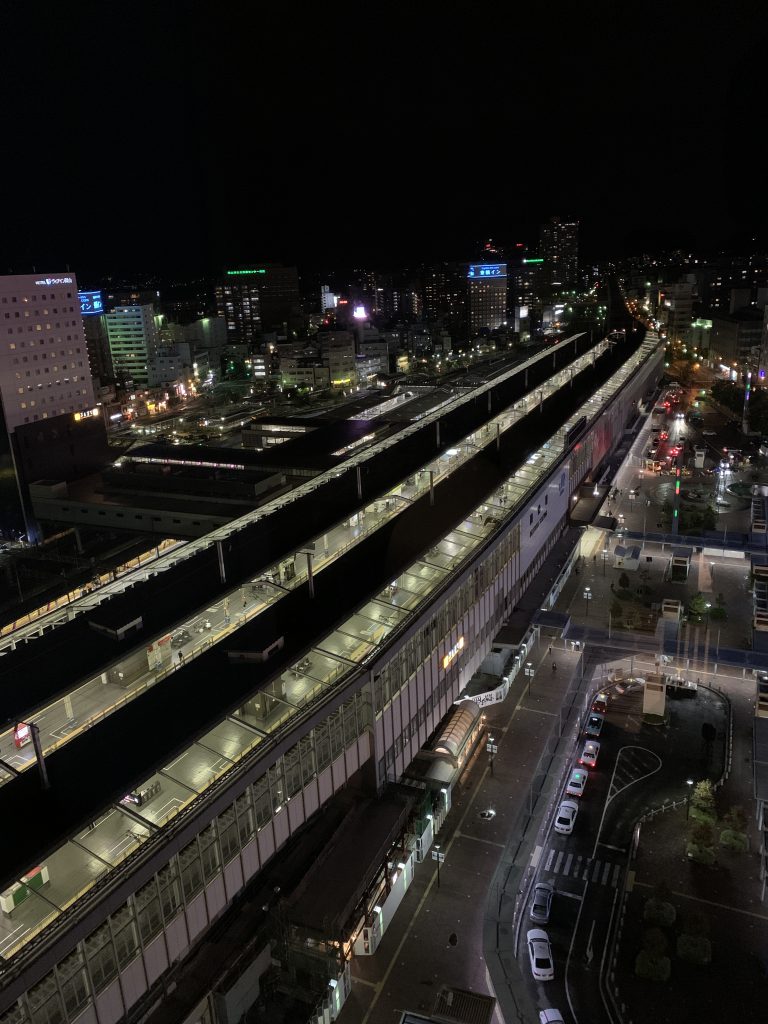 (And that's the reason why I relax at the Granvia. I like sitting in the room and just looking out the window.)