I took a bunch of pictures today but most of them are only interesting to me. Sakaiminato continues to disappoint me but I keep finding ways to amuse myself. I thought the coffee shops opened at 9am instead of the standard 8am, but it turns out it's 10am today. So I decided to ask about how to get to Ejima/Eshima so I could see the bridge. I was considering taking a taxi across and back or renting a car, or just walking it. Well, it turns out there's a 8:27am bus and there are only 3 buses per day. It was 8:25 or so and I asked where the bus was. The "bus" came right after I got outside and it was just a small van. I was the only rider! I got to chat with the driver and he said there's really nothing on Eshima and the bridge looks more impressive from the other side.
Well the bridge ain't much. The famous pictures of it are taken with a telephoto lens from a boat off the other side of the island. On foot there isn't much to it, but I like doing this sort of thing. Before I started, though, I saw a FamilyMart and decided to get some breakfast since I still hadn't eaten.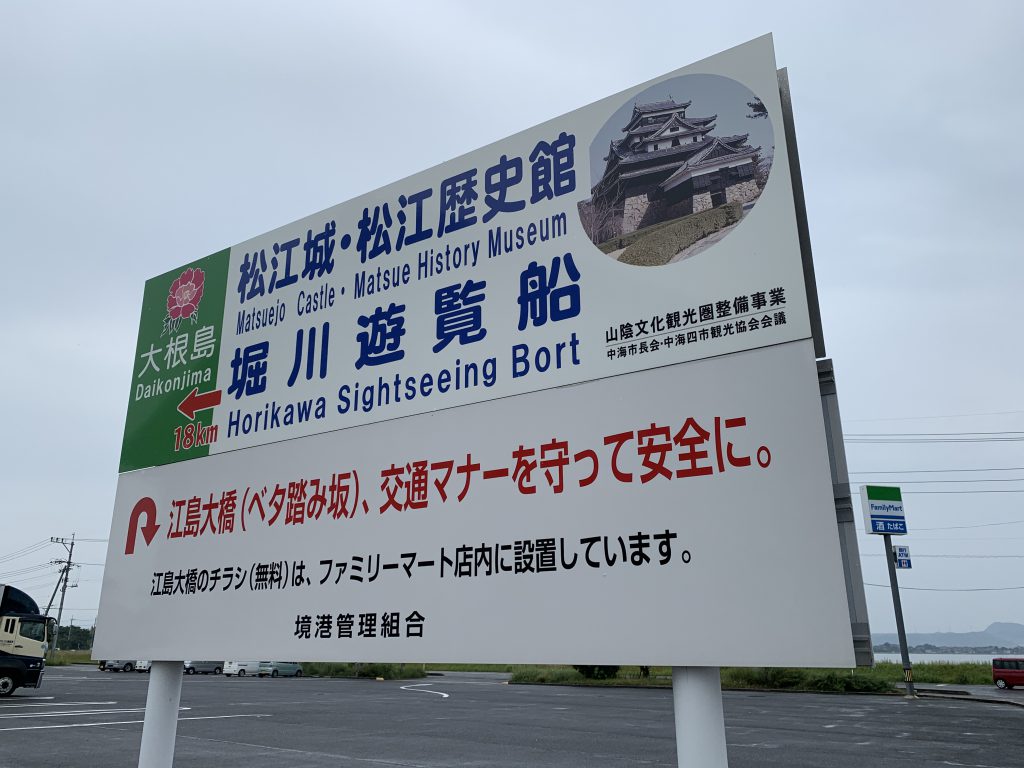 Just past the sign for the bort ride I didn't take yesterday. It was too late in the day anyway.
This is what I'm reduced to but the most annoying thing is that this damn little island had a better selection than Sakaiminato which appears to have more people.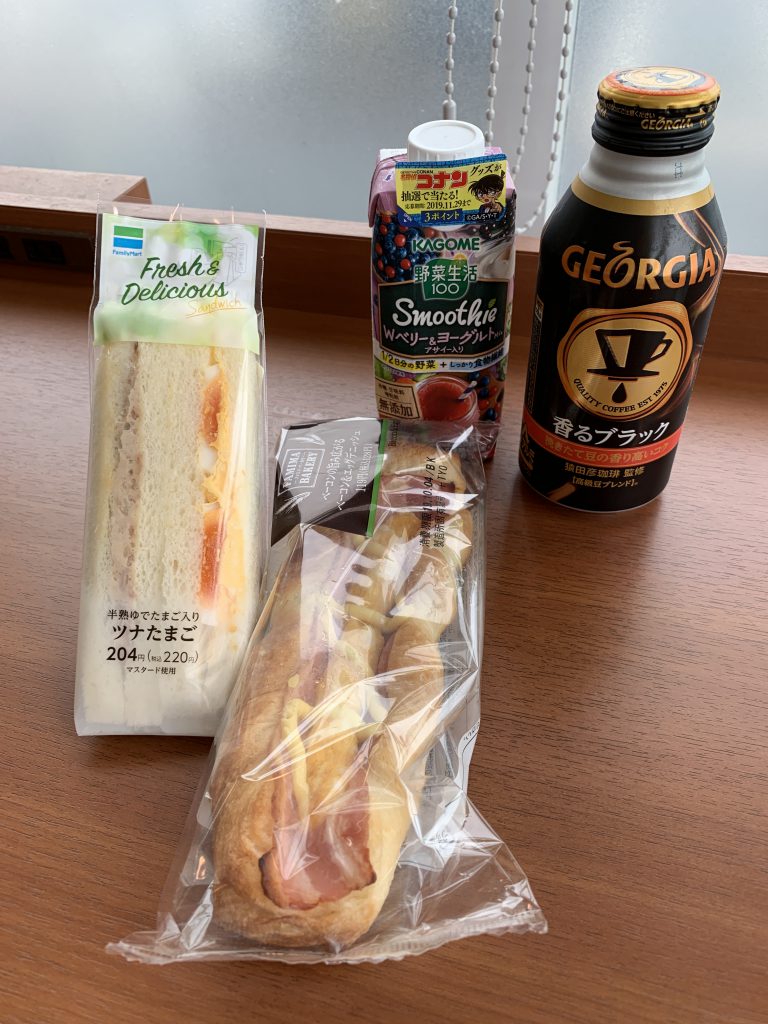 The view wasn't bad, either.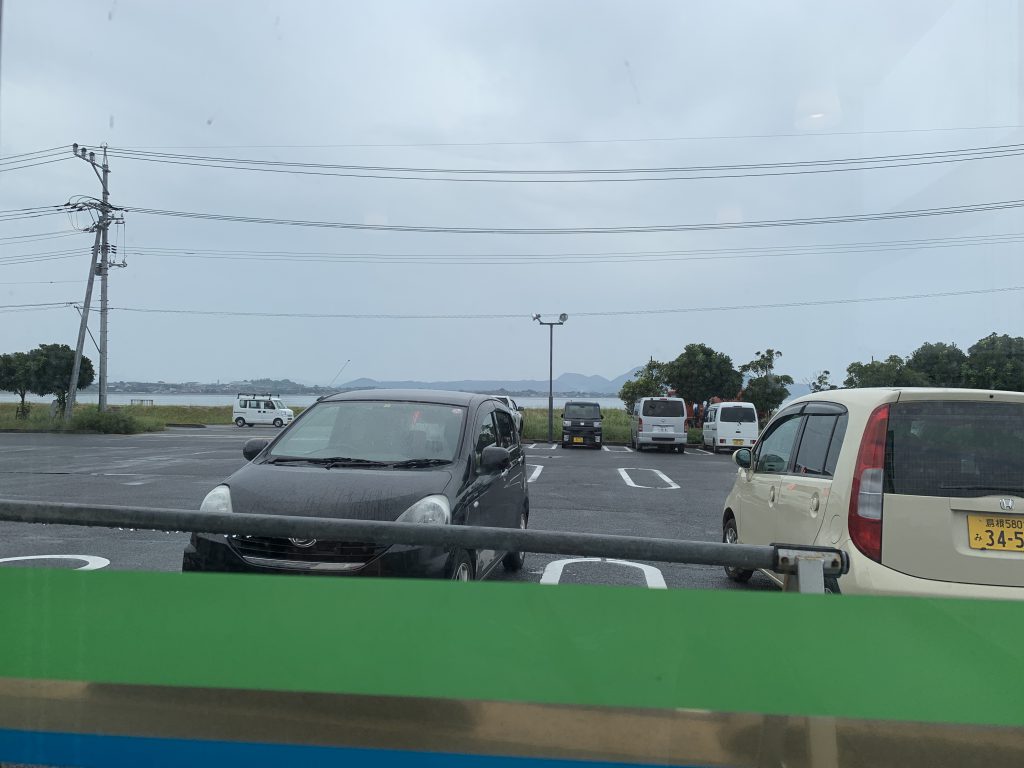 Off I went, in the rain, to the bridge. This is the side that has the straight-on view that is more impressive. But with the wide-angle lens of my iPhone or with the naked eye, it doesn't look that scary or steep. I think the whole thing is just and advertisement for the area.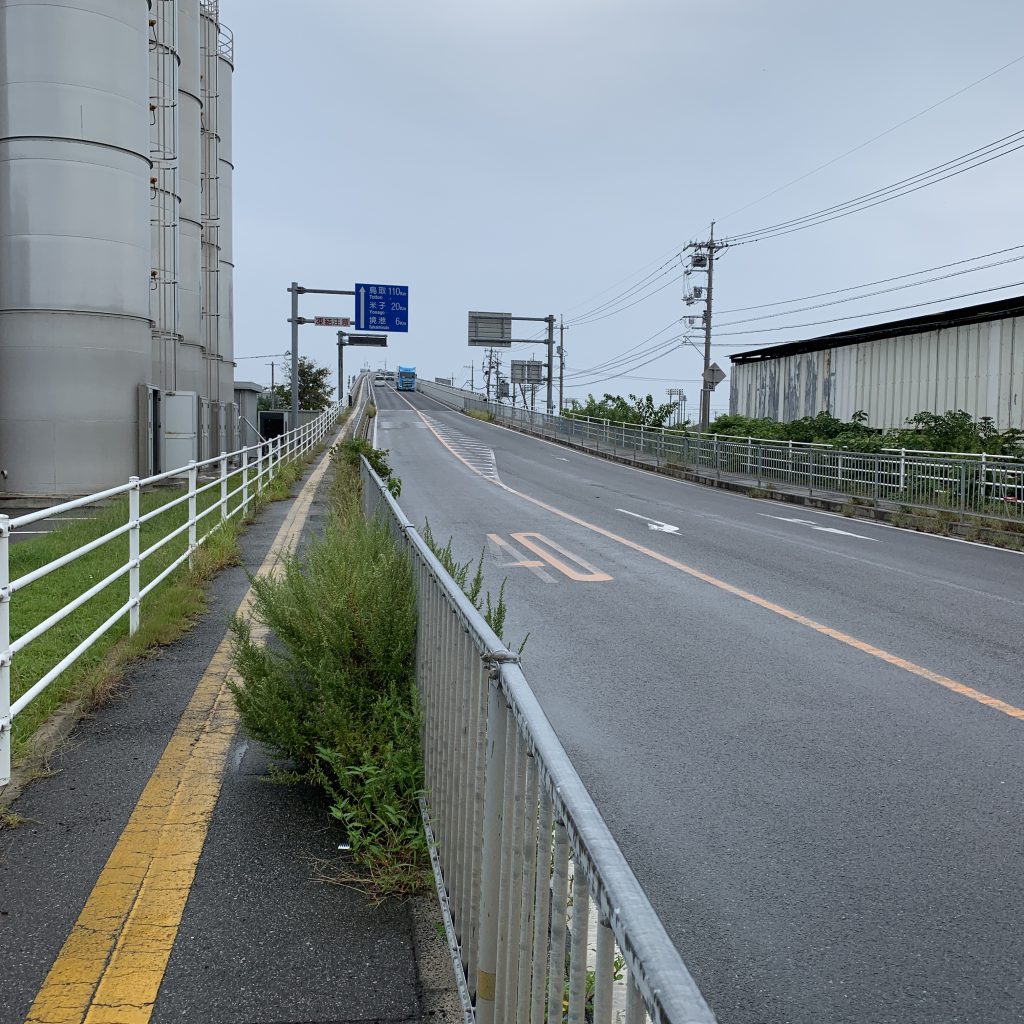 I watched a YouTube video where the guy said it was like a rollercoaster. Nonsense.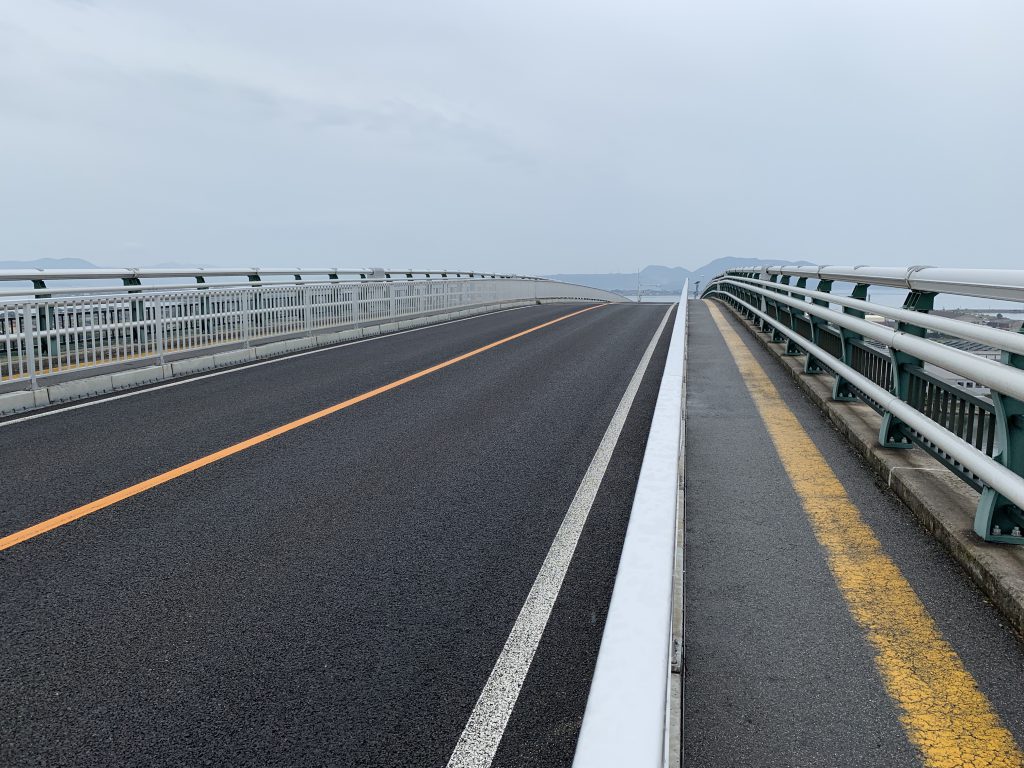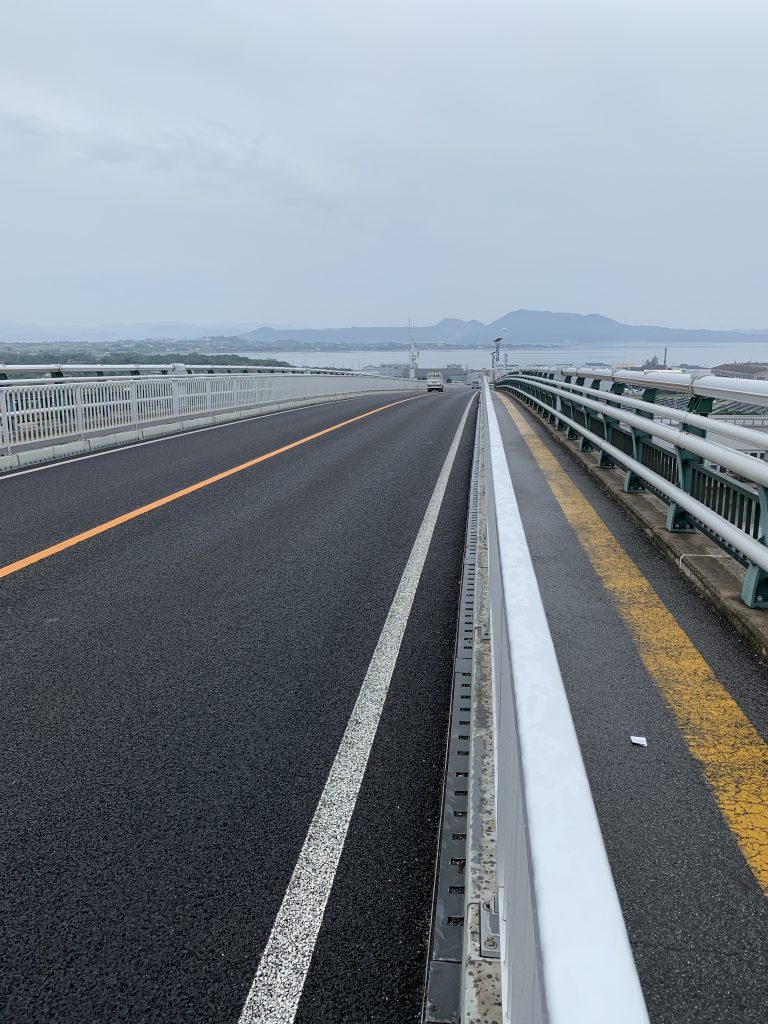 It is a tall bridge though, with some nice views.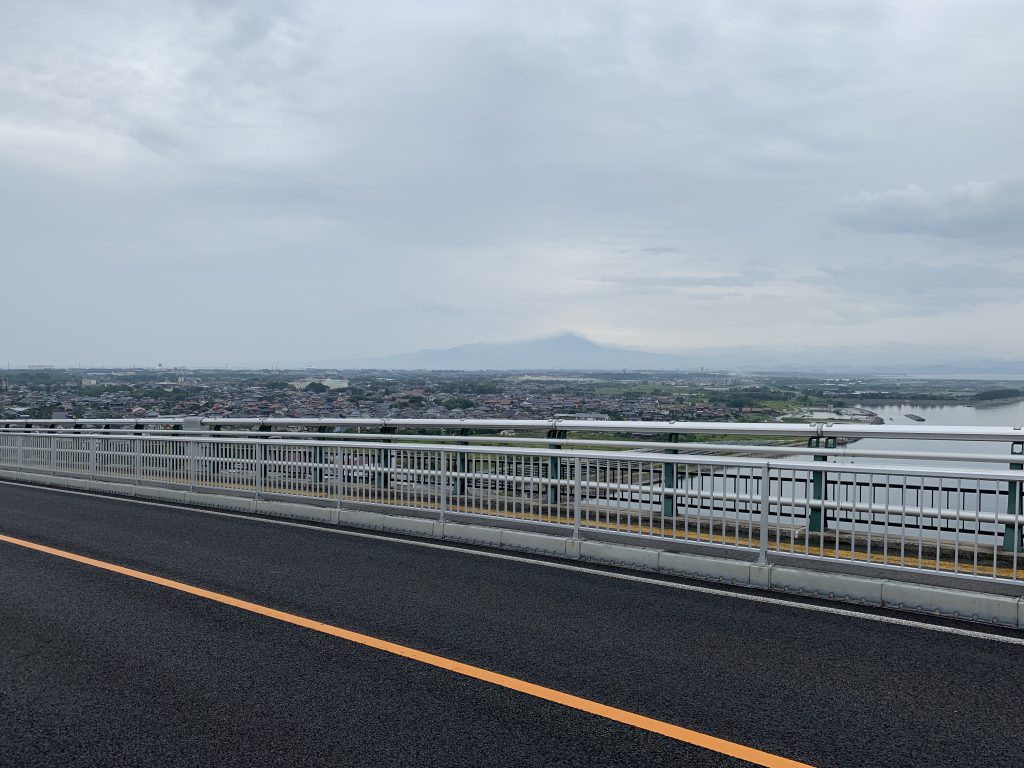 Oh, and the reason I didn't notice this all is because from the Tottori side (where I came from yesterday) the bridge curves.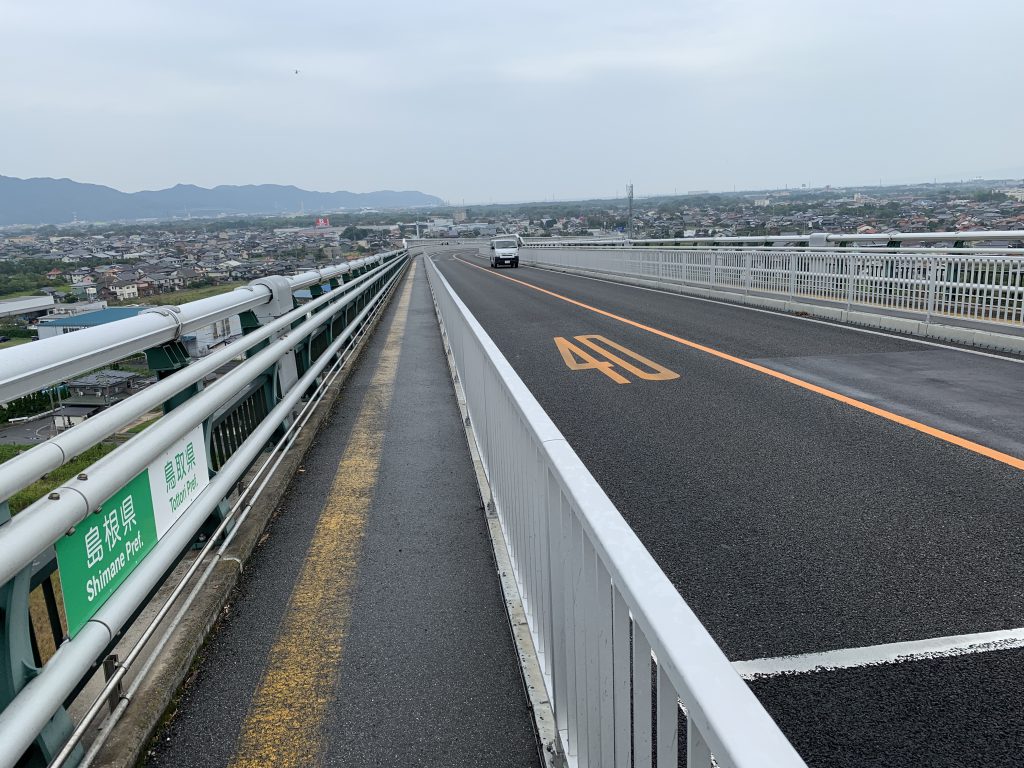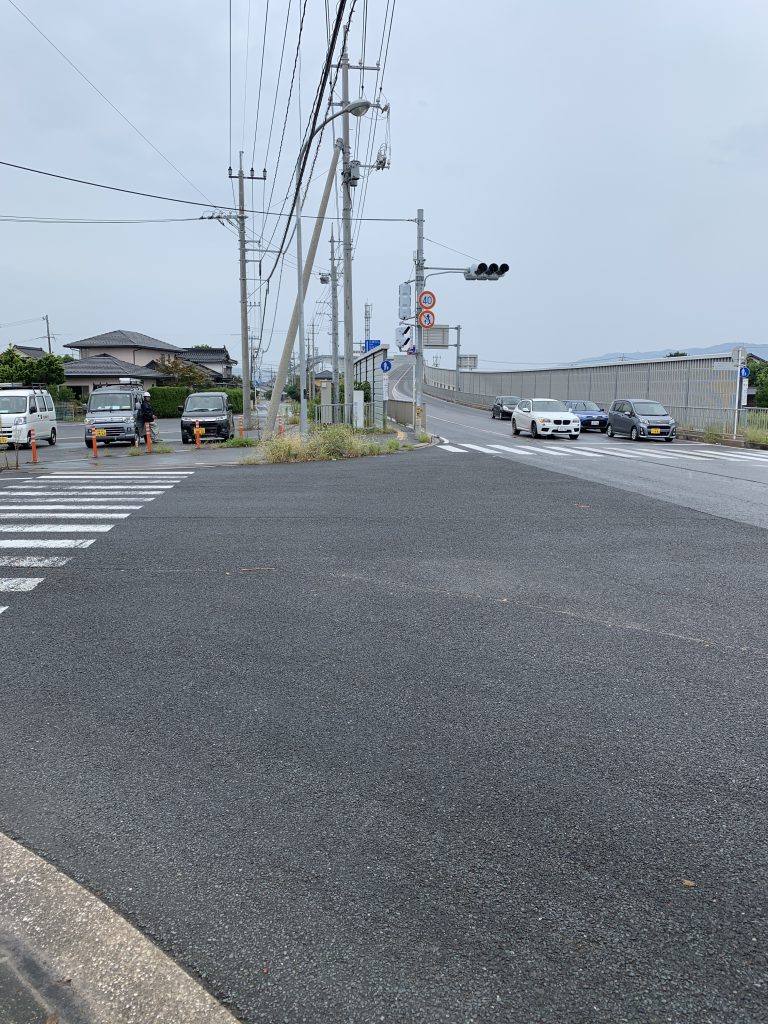 I couldn't get any better pictures because I didn't want to get run over in the middle of a busy road.
Ok, time to head back. But the first thing I found was a Daiso! (The ¥100 store – ¥110 with tax.) They didn't have what I was looking for but I did get a couple more things I needed and I was only out ¥220.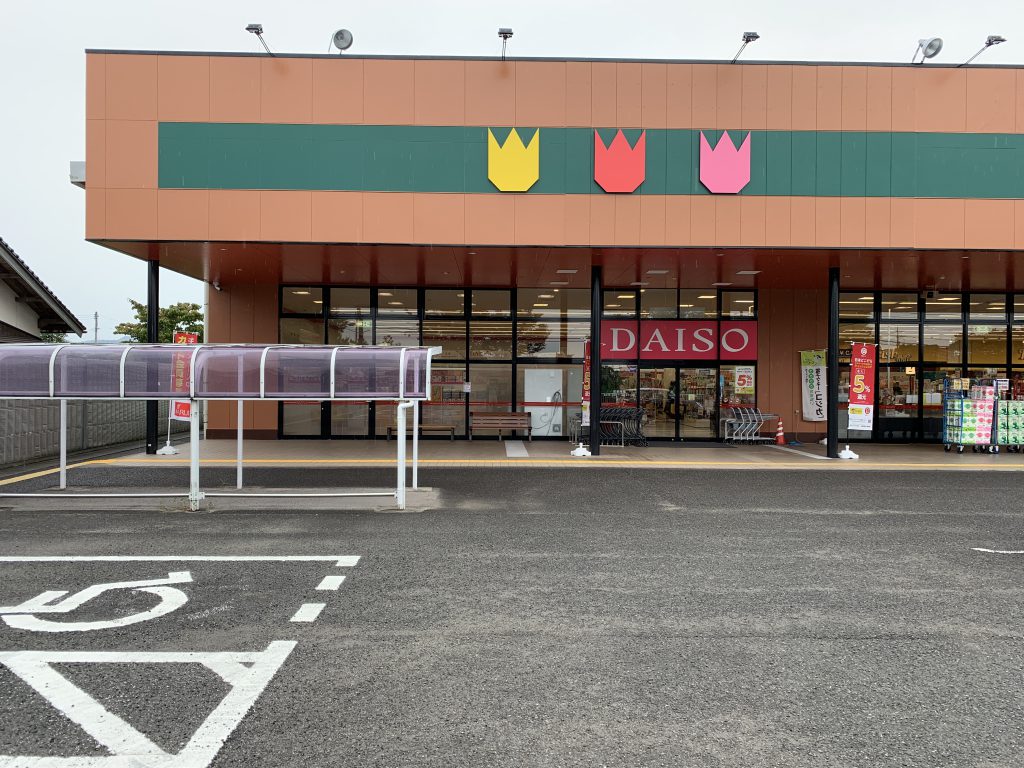 The next thing I saw was this sign, so I went in and looked at the statue that looked like it had English writing.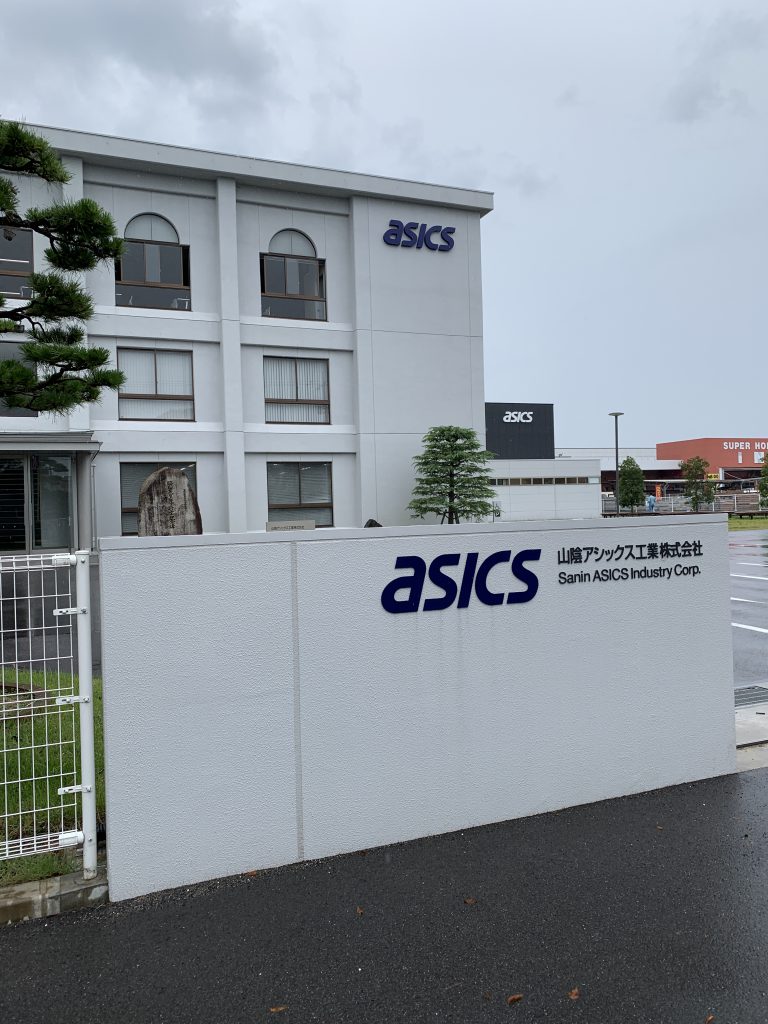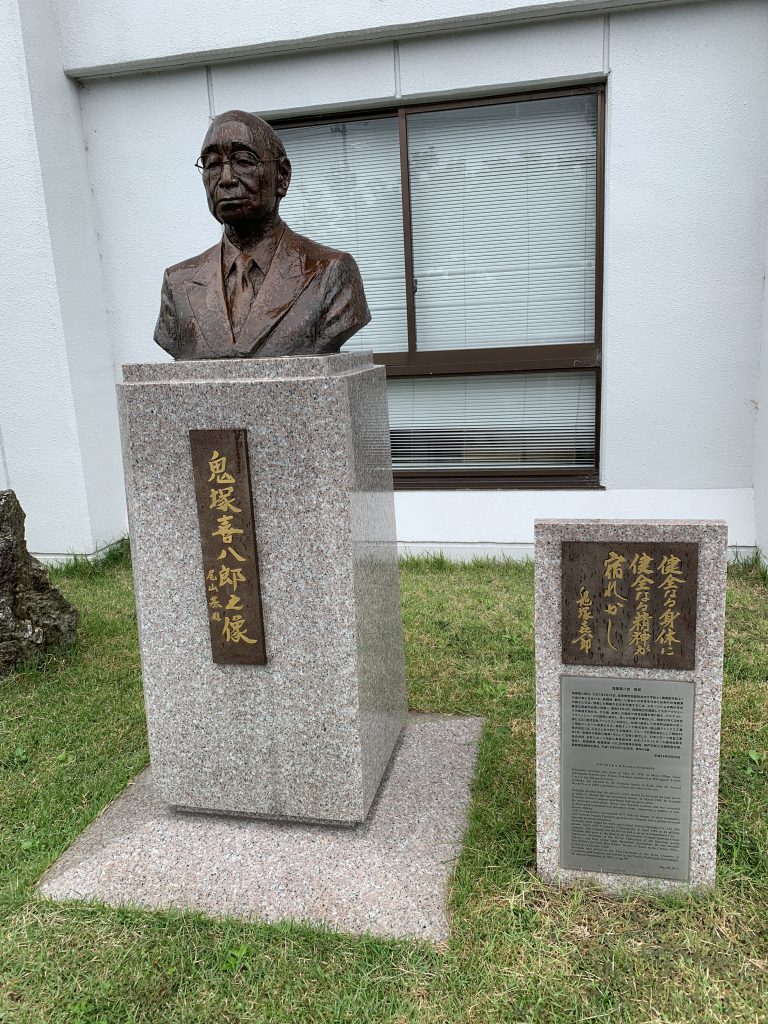 That's Mr. Onitsuka, the president of Asics, who is from here and owned one of the three companies that merged into Asics, Onitsuka Tiger. Those are the shoes that started Nike.
And then I kept walking because, well, I forgot to call a taxi like my original plan. I didn't mind walking through the farmland. I find it more interesting than house after house.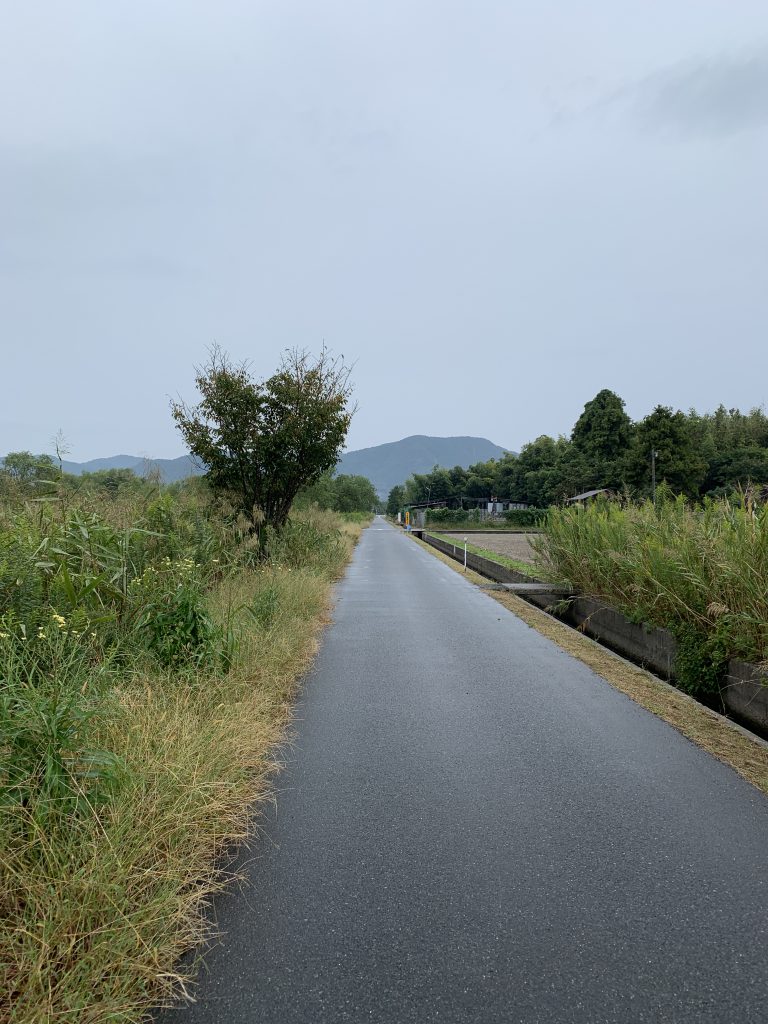 I finally made it to the train station and found the next train was 27 minutes away and the hotel (where I needed to pick something up) was 23 minutes walking. It was humid and sweaty and I kept walking.
Around noon I headed towards Yonago to see the castle ruins. I don't think they get many tourists because the guy went on and on. There's an Aeon mall on the way so I stopped in for lunch. Most people were buying bentos from the grocery store and microwaving them in the "Eat in" corner but I went to the bakery and got a hot dog, curry pan, and a fondue pan.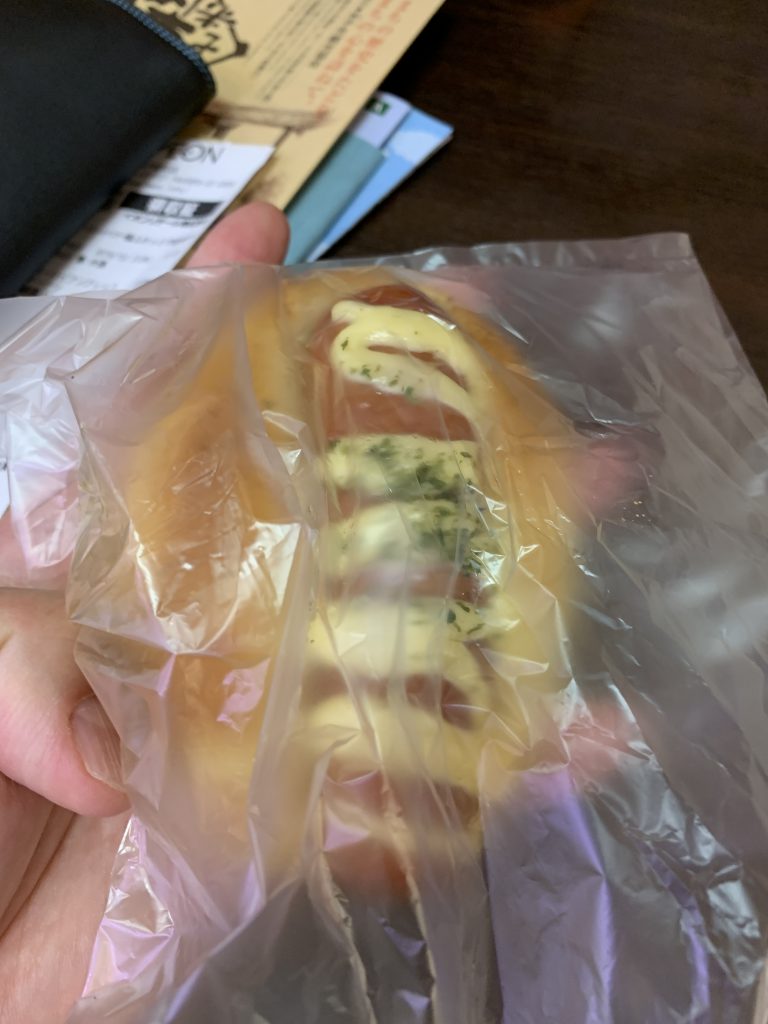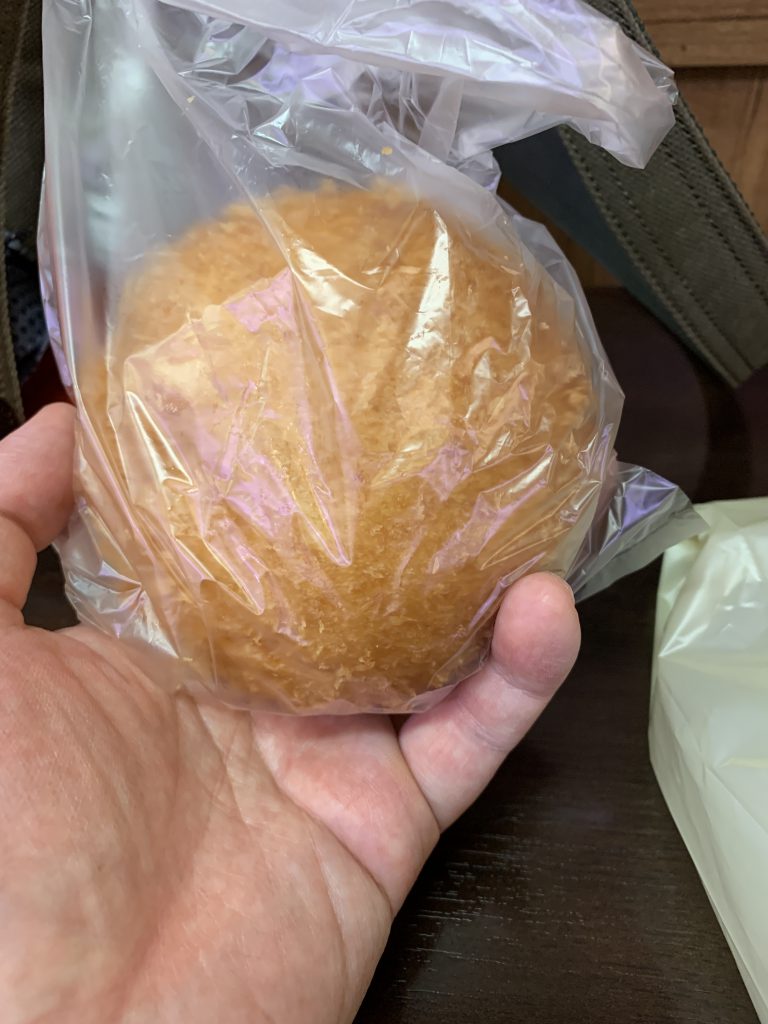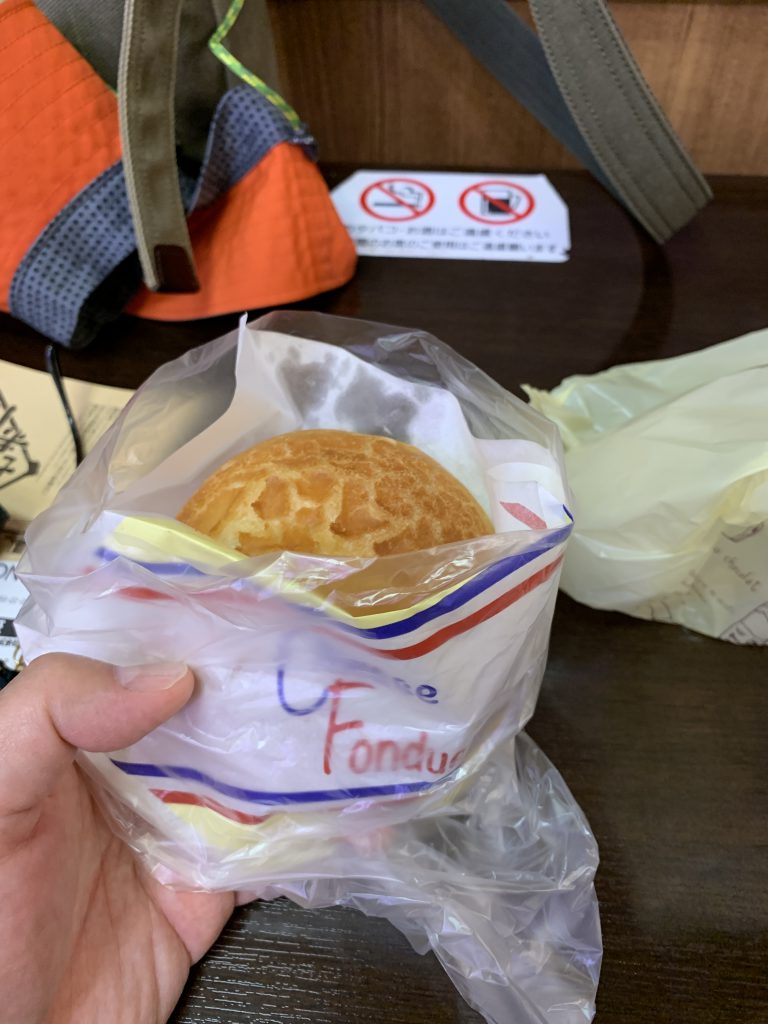 Then it was off to the ruins. They were kind of impressive, but also kind of ruins.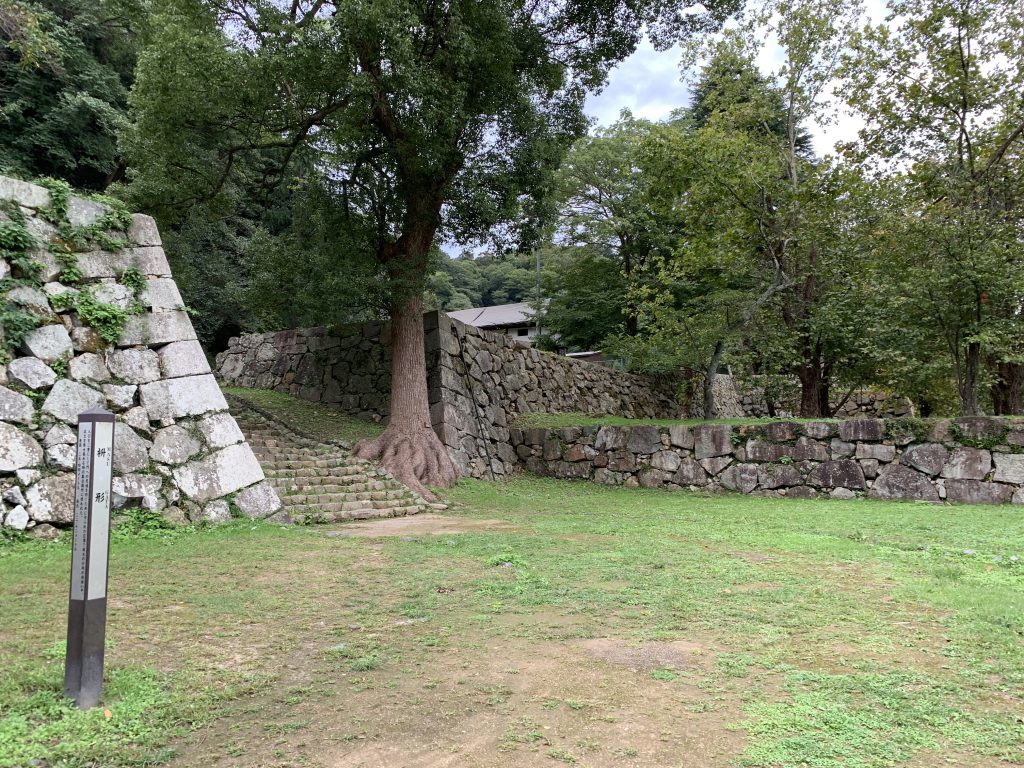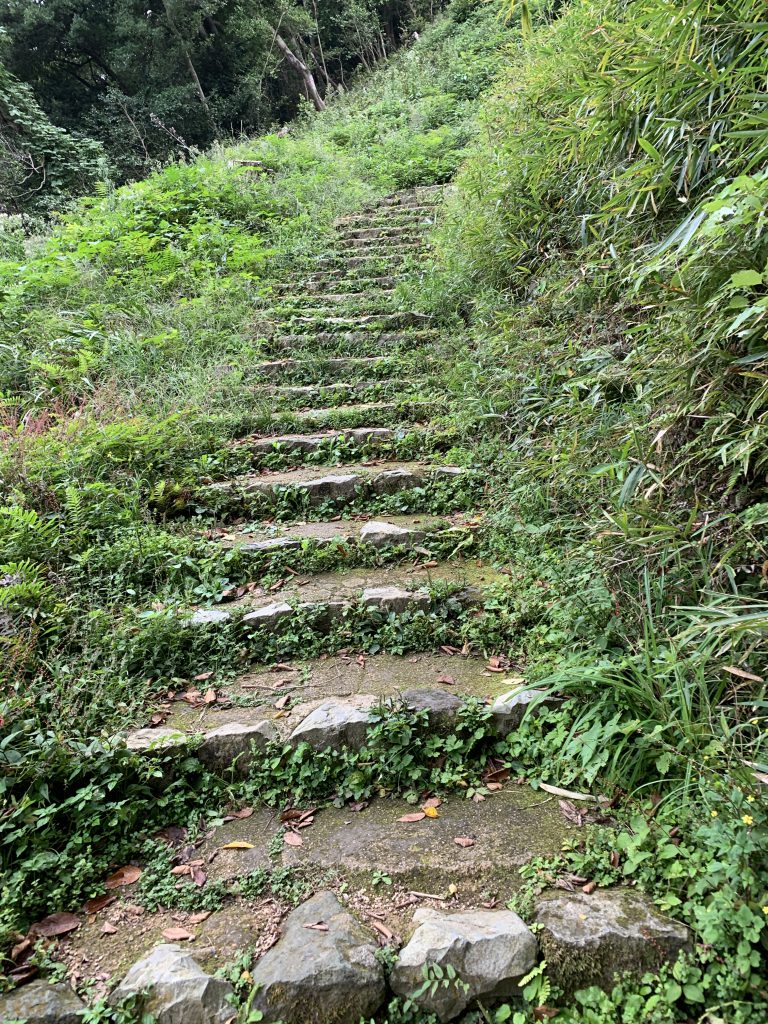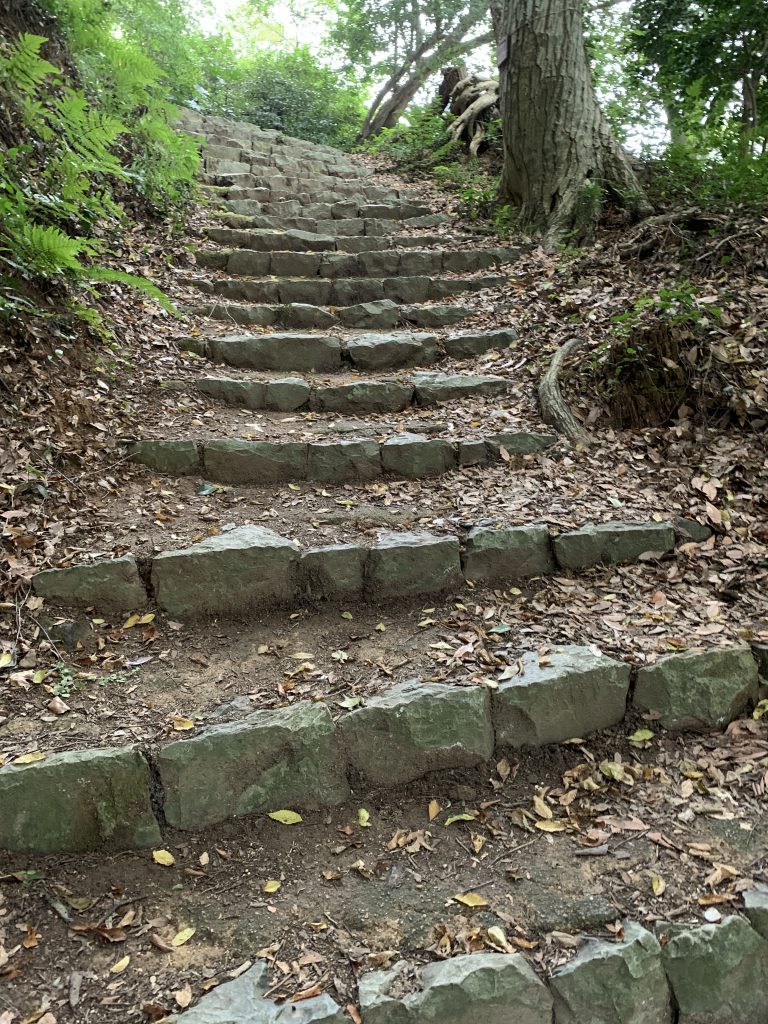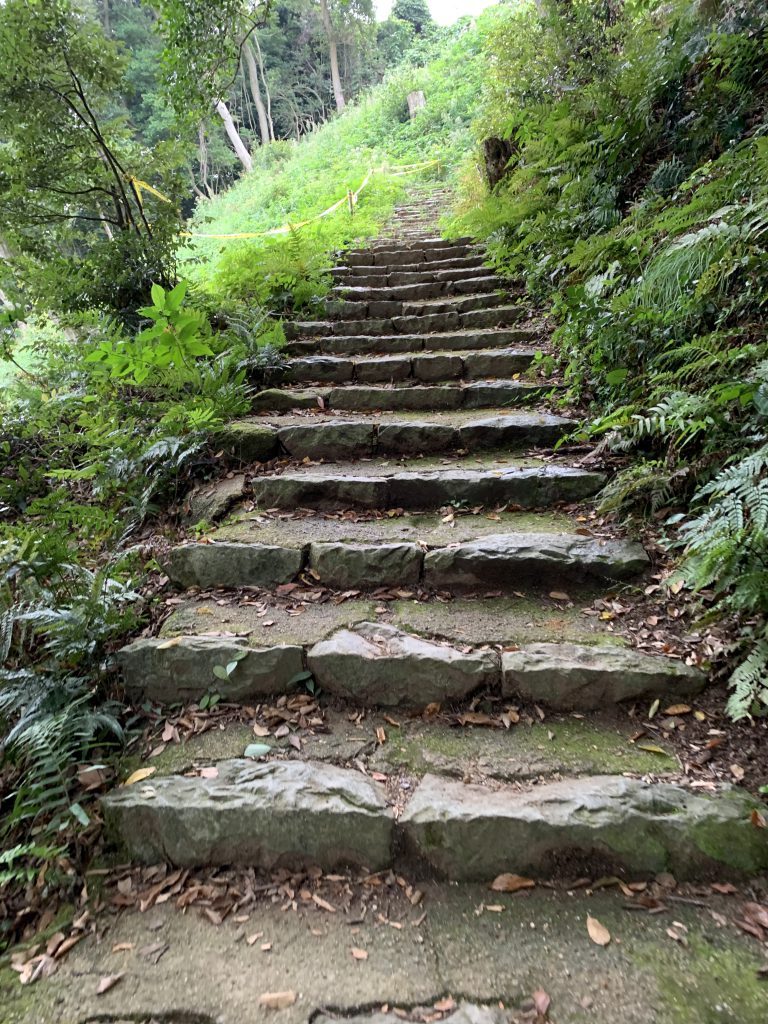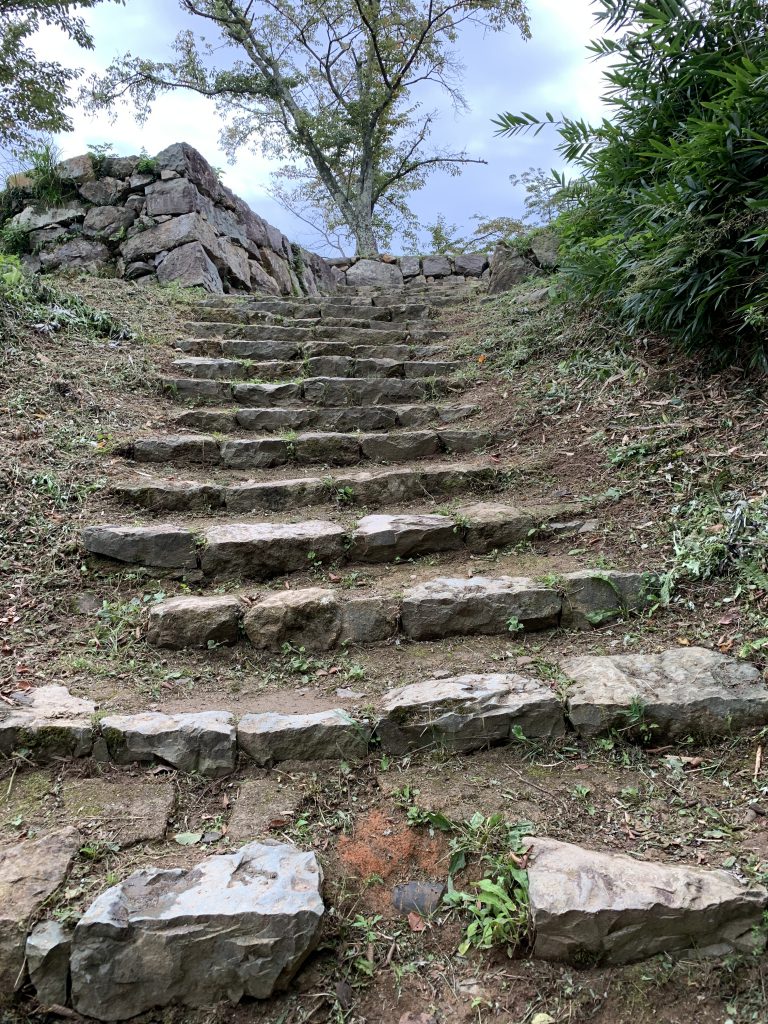 Also, there were some stairs. Close to the top I saw a Asian giant hornet and I had to wait for it to calm down before I went by. I think it was nesting in the stairs.
But the walls were pretty neat and there was quite the view from the top.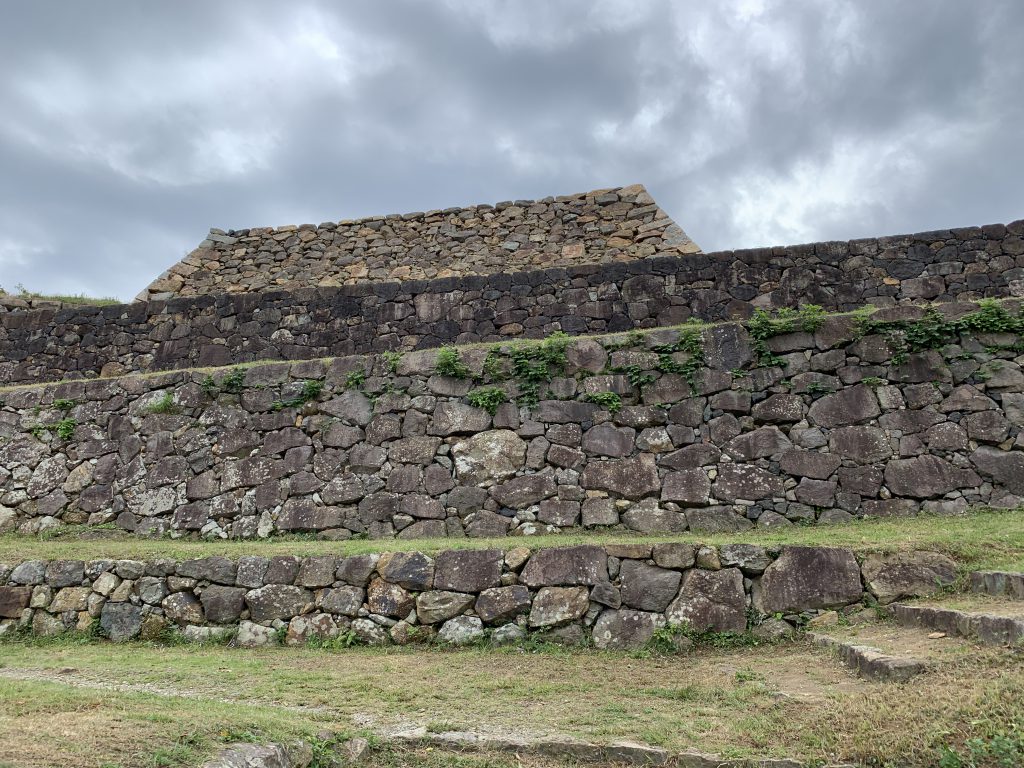 The rest of the tour of the city was kind of a bust. I mean, the guy told me to check out a bridge and this is all it was.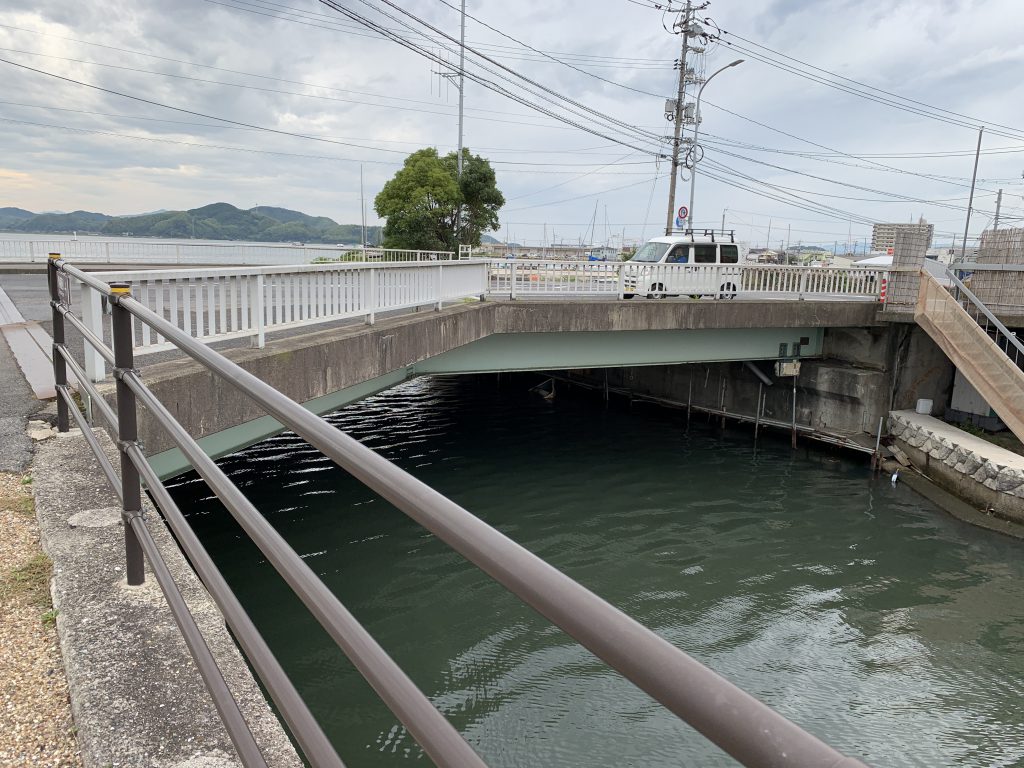 I did find a craft brewery but it didn't open until 5:30pm and I was too tired come back and put up with this sort of nonsense.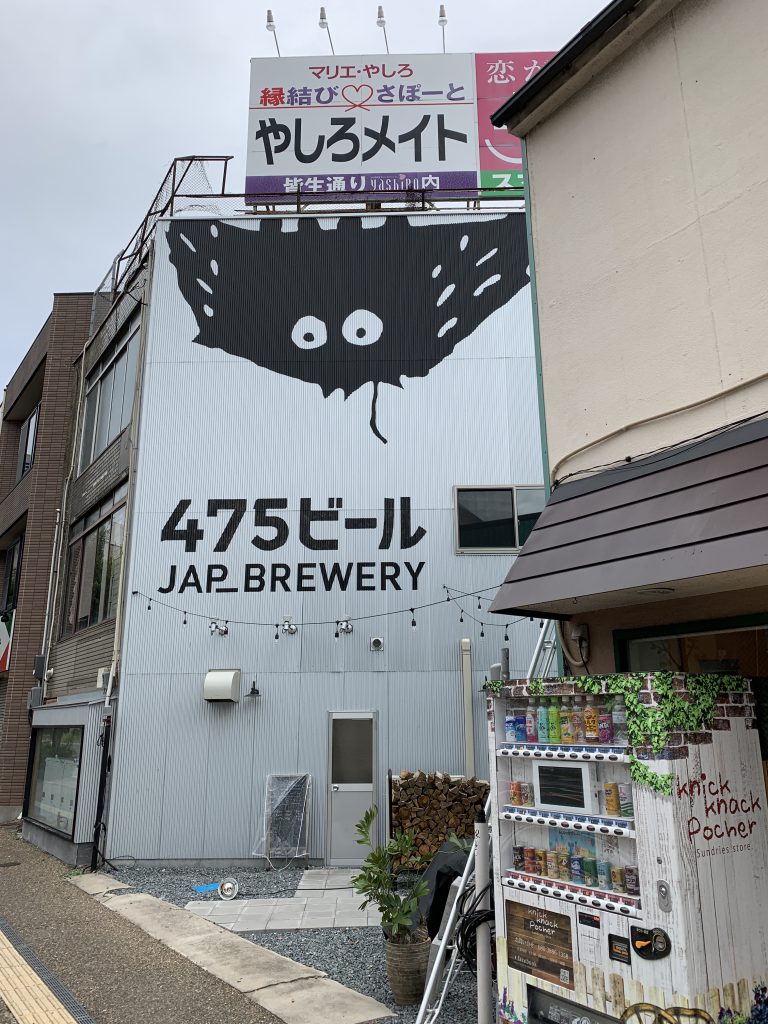 I went back to the station and found I just missed the train, so I went to the Aeon Mall because they had a Mister Donut. Not the best doughnuts but a nice place to rest.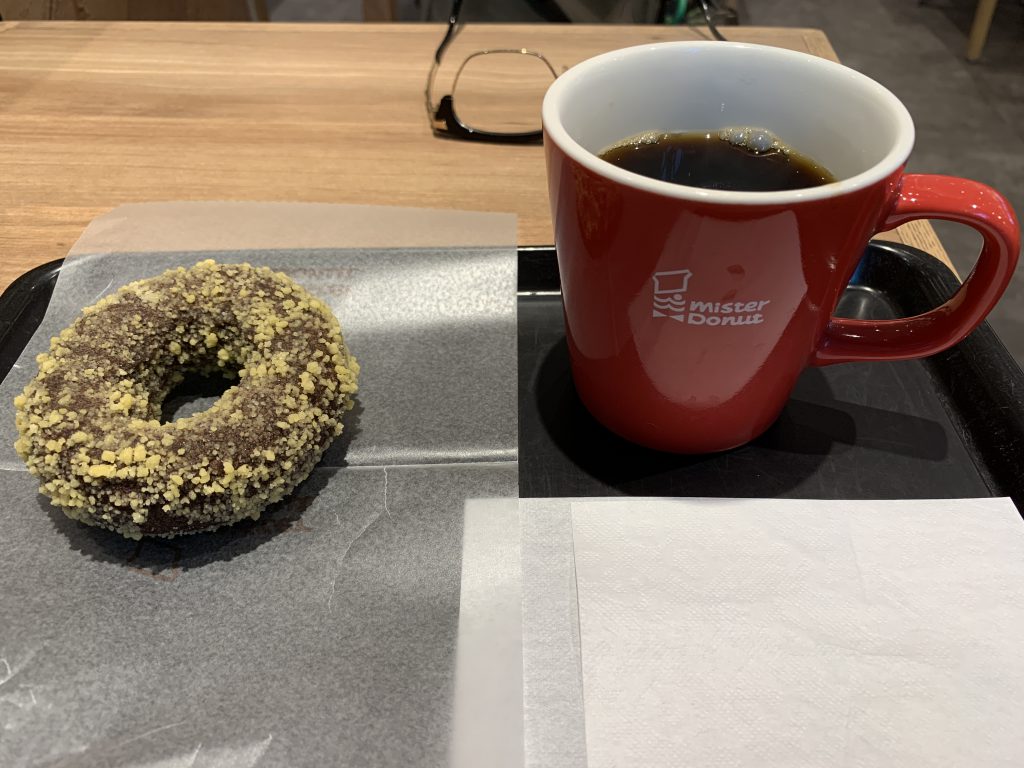 They must've sensed that I'm a spoon thief. I got back to the hotel, took a bath, and ate some Chip Star (Japanese Pringle's) for dinner. And now somehow it's bedtime. Not a bad day.