Oh boy. I'm not sure why I decided to spend three days here other than it's nice and quiet and that's not bad. It's also the hometown of Mizuki Shigeru, best known for his character Gegege no Kitaro and a researcher of phantoms and ghostly apparitions and I like that sort of thing. The stations on the peninsula all have nicknames of apparitions and the walk from the station to the Mizuki Shigeru Museum is lined with Japanese spectres.
But I'm getting ahead of myself. I started with a giant breakfast that came with my room: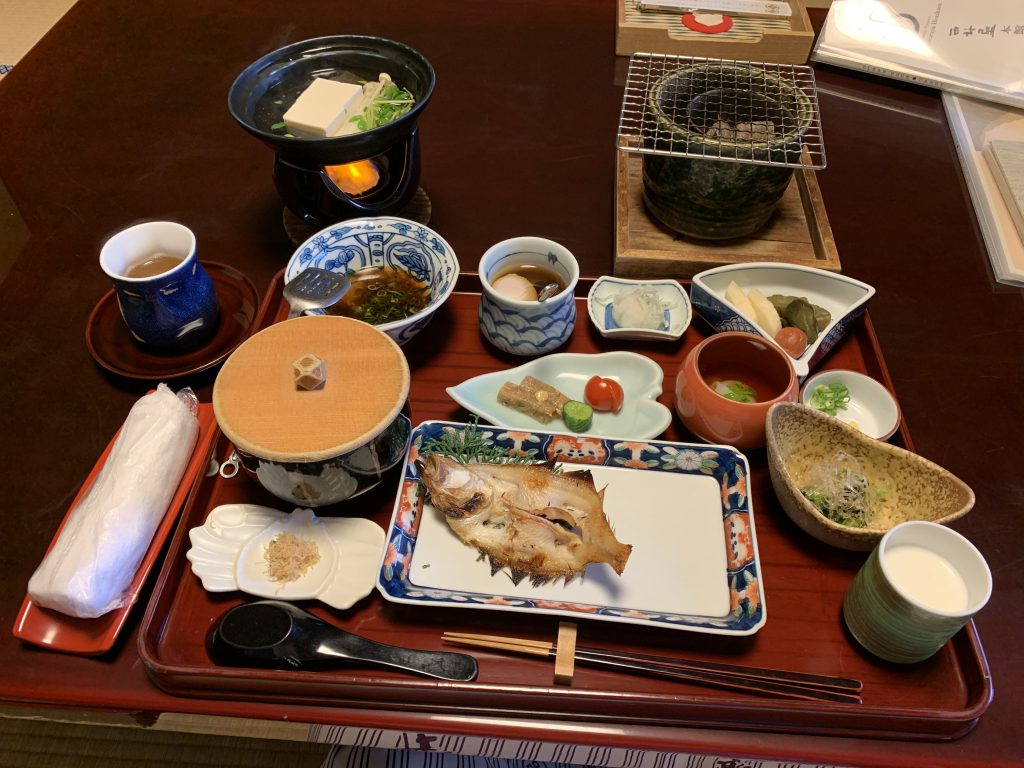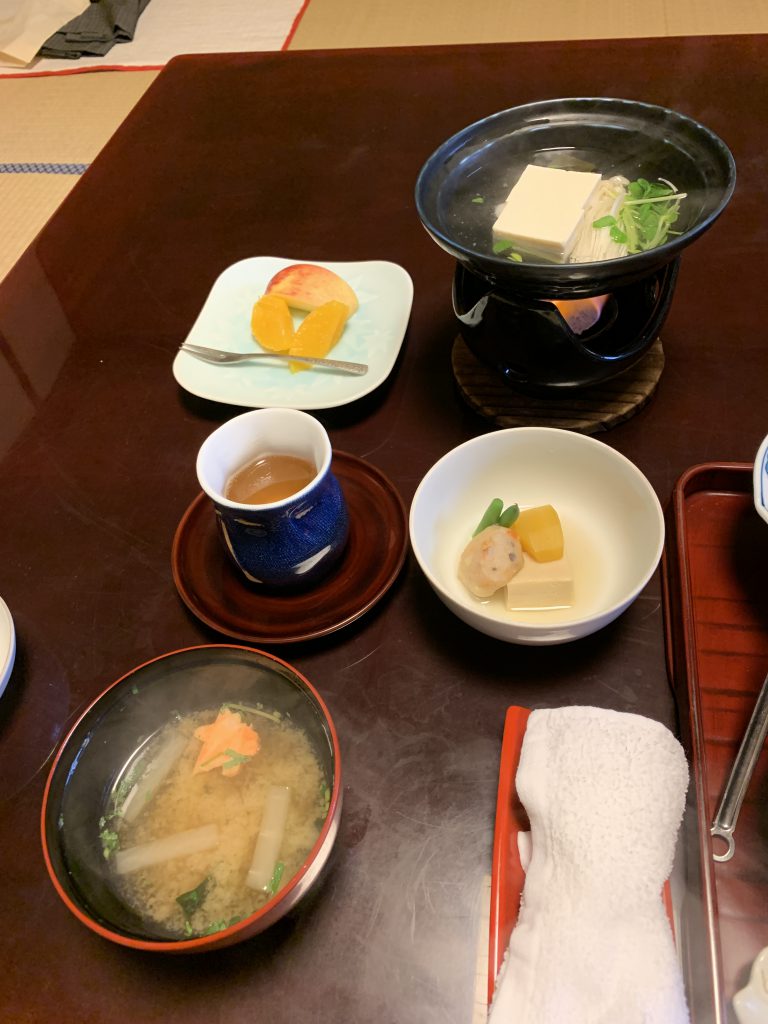 I did NOT finish it all and it was a leisurely morning since my train didn't leave until 10:24. It was a small two-car train at first that stopped in the middle of nowhere after a beautiful trip down the coast.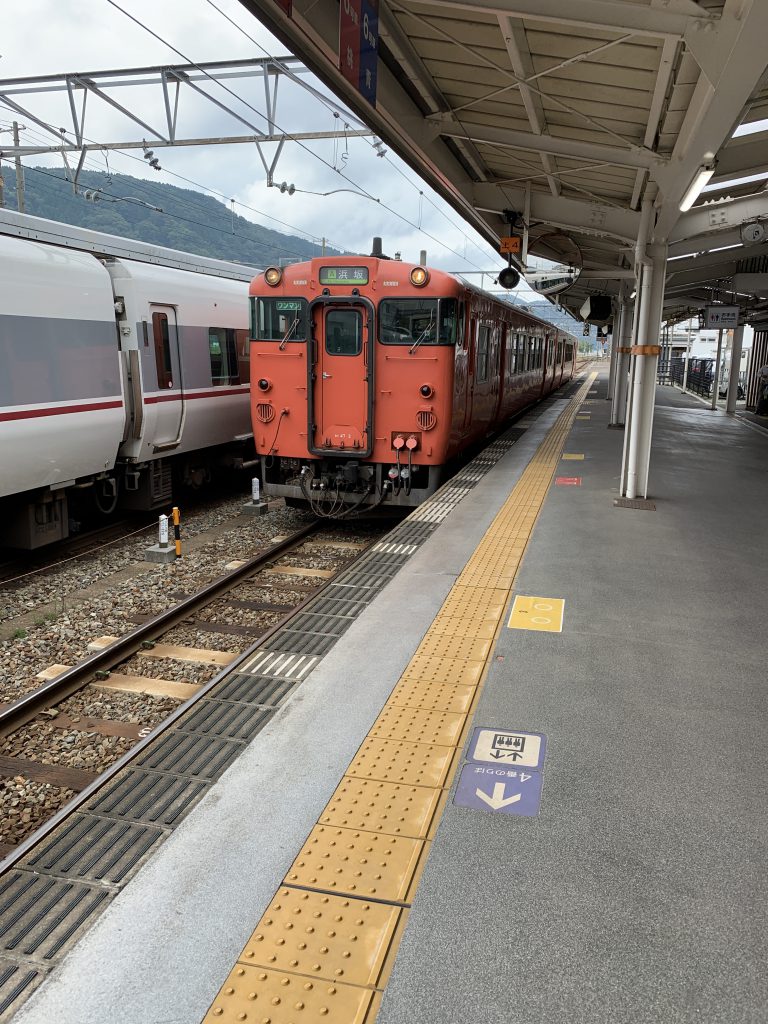 After a 43 minute wait we got on a much newer one-car train that took us to the big city of Tottori.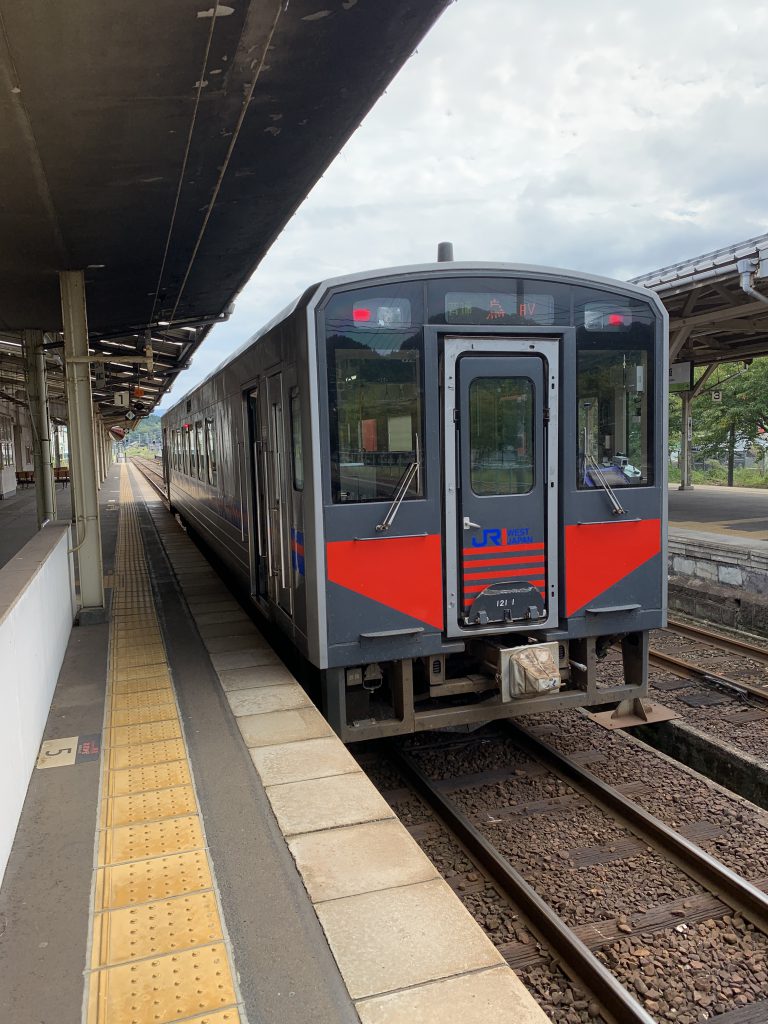 Then, after a 51 minute wait we rode a much bigger four car train to Yonago.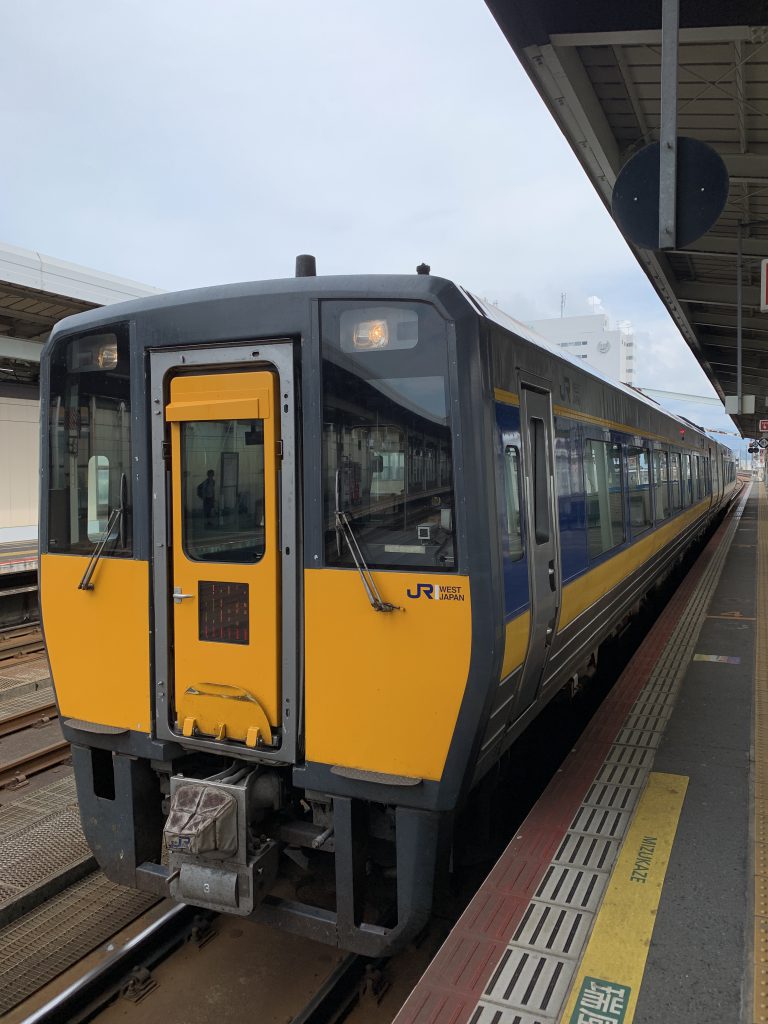 And then finally a 21-minute wait for the Gegege no Kitaro-themed train (one car) up the peninsula to Sakaiminato.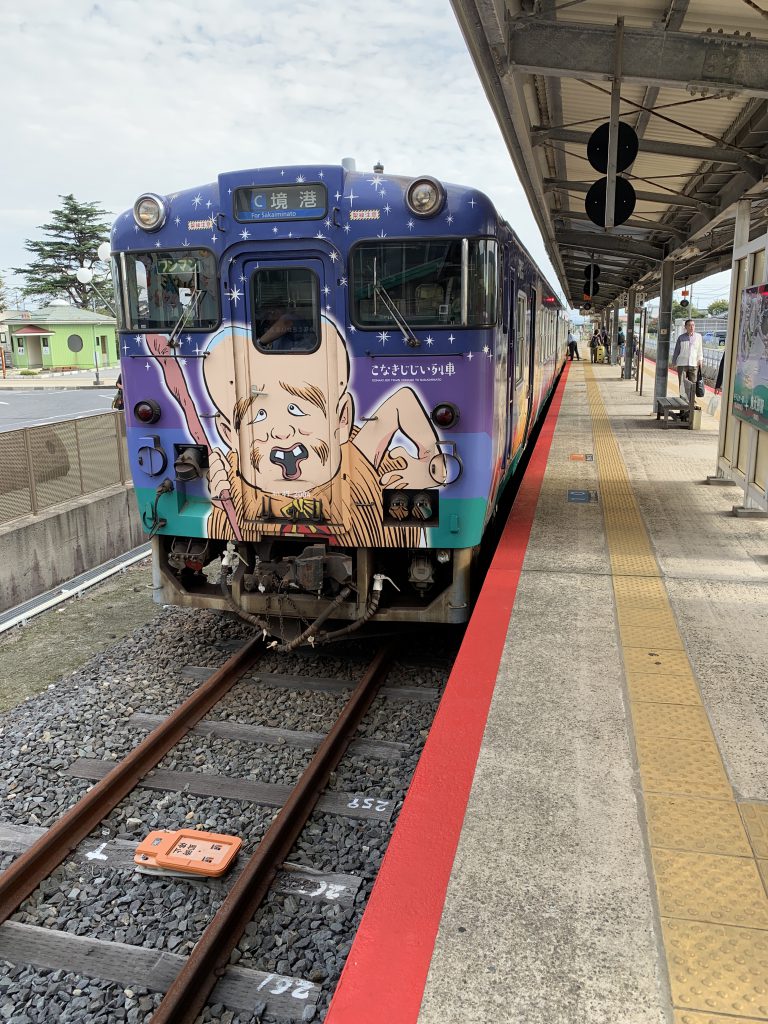 I checked into the hotel and went to the tourist bureau that pretty much confirmed the road to the museum was all there was to see in this town, and then I asked how to get to the "close" towns of Izumo and Matsue. Turns out you can get there, but it's 3 hours back from Izumo and 1 ½ back from Matsue. I've got nothing better to do, really. (I was mad for a while and considering other options, but meh. I'm on vacation.)
I went down the street to the museum. Today is the LAST day they're open until 7pm. Tomorrow is October and that means they're closing at 5pm. I dilly-dallied to see the lighting on the street. The models of the spectres that line the street are all lit by floodlights and there's shadows of other apparitions projected onto the sidewalk. But the town rolls up the streets at 5pm and it didn't get dark enough for the lighting until 6-ish. The only people out then were all speaking Asian languages I didn't understand and all the stores were closed.
I got back to the hotel and the hotel restaurant (the only one I knew about) said they were full for the night. Fortunately I bought a beef sushi bento that I couldn't eat for lunch because I was too full and I had it for dinner.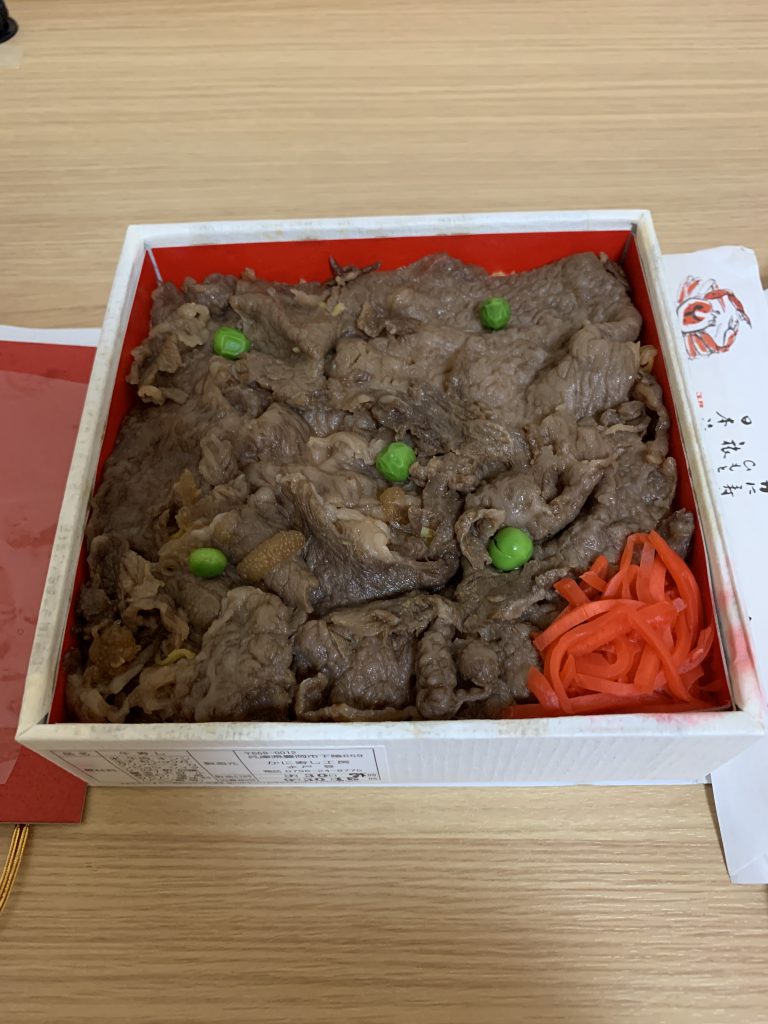 Sushi rice topped with nori, topped with egg, topped with great Tajima beef.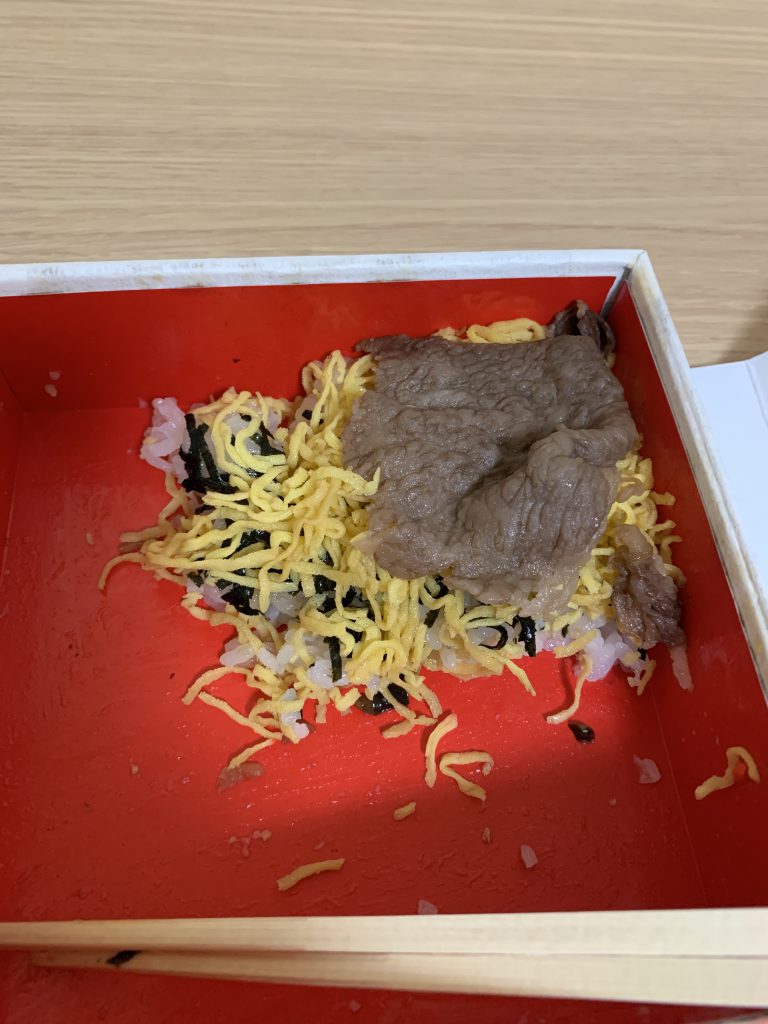 Later from the bath on the top floor I saw a Lawson that's only 5 minutes away so I should be OK. I did my laundry, took a bath, bought a ¥300 beer from the beer robot, and I feel much better.