Fukuchiyama was a weird idea for me. I didn't want to go to Kinosaki Onsen on a Saturday night, figuring I could find a room easier on a Sunday so I made an extra stop in Fukuchiyama. It's the end of the line for trains that go from Osaka north towards where I used to live in Itami and I figured there must be SOME reason for that.
I started out the day walking to yet another different train station in Sabae. I thought it was closer and would be more fun. I'm an idiot. It was more fun, but it's kind of raining and that just means it's humid as f*ck. I was sweating and wondering why I do this to myself. I even wore long pants again because I'm an idiot. So I sweat for a while and got on the train and almost fell asleep. I had to take four trains. One from North Sabae to Sabae, an express from Sabae to Maibara, a Shinkansen from Maibara to Kyoto, and then another "express" train to Fukuchiyama. The line from Kyoto to Fukuchiyama is rickety and the train rocks a lot. It's all a bit of a mystery to me.
And Kyoto is never my favorite place. It was FULL of whiteys and they were standing around EVERYWHERE. I even ran over some woman's foot because she was walking so randomly. I got an ekiben there which was one of the most stale ekiben I've ever had. I think the food at Seven Eleven is better.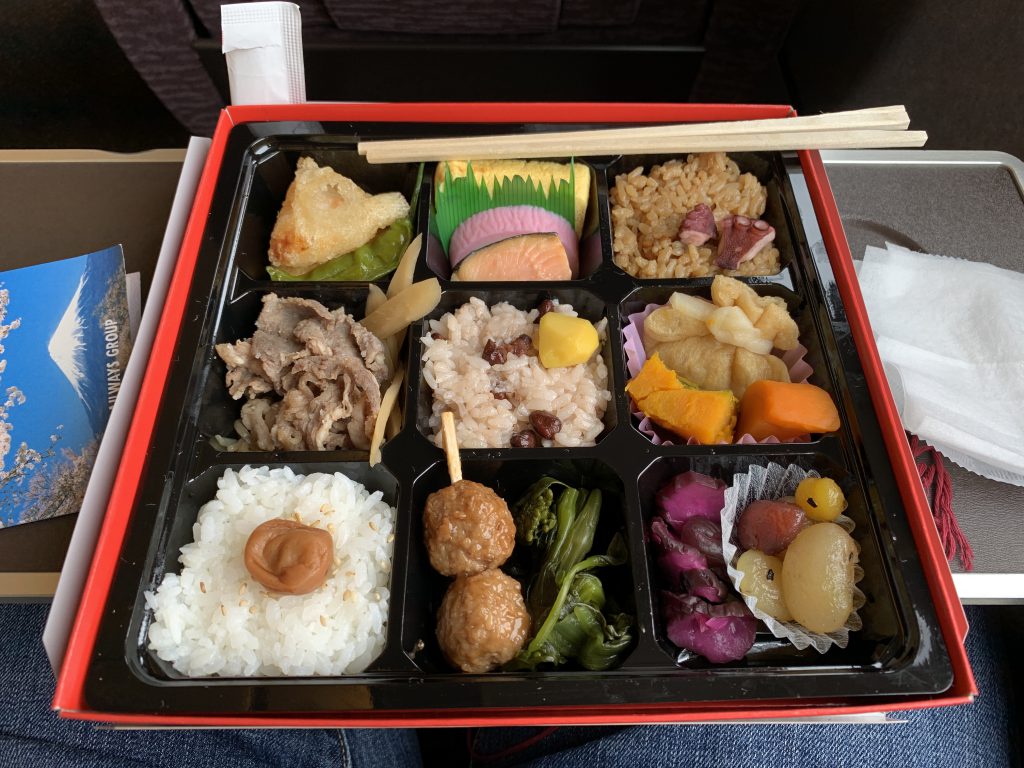 The god punished me for my constant badmouthing of Kyoto – my internet died on my iPhone. I finally got it back after resetting the damn thing.
I got to my hotel and found Fukuchiyama to be also hot and humid. I went back to the station to get a few more train tickets and the woman I got was a trainee, I think. At one point they kicked me out of the line, made the trainee figure out which trains to take, and made me get back in line. It took 40 minutes to get tickets for four stops.
At least I put that time in line to good use – I figured out there is a "tourist bureau" here. It's another place with few tourists, too. I went to see Fukuchiyama castle, which is on a hill (of course) and is a three-story reconstruction. At least it's breezy up high and the view was great. There's also an interesting little art museum at the bottom and you can buy tickets for both at a discounted rate.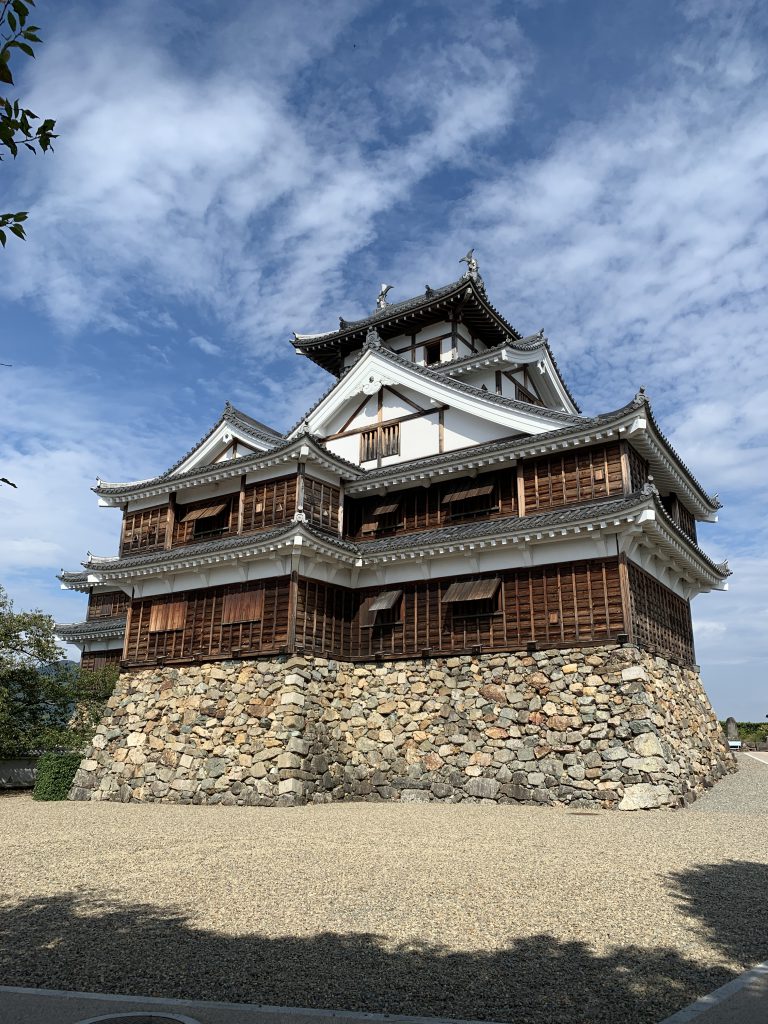 The tourist bureau had me go to several odd stops, a textile museum where I could've made a coaster on a loom, a couple of older houses that held a bakery and a small museum of the flooding of the river.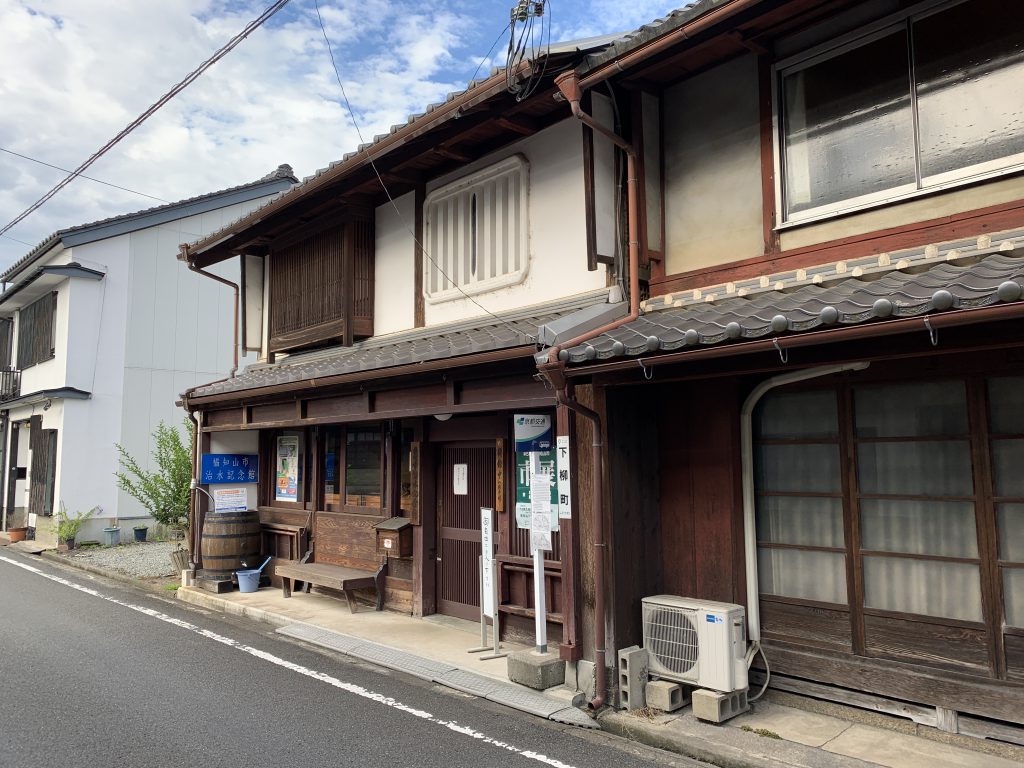 The flood museum was just a few posters and some multimedia, but I just looked at the posters and chatted with the guy inside. He explained it all to me and also explained the other display of the older things. He said the building had been a hotel, I think, for 80+ years and he had old household goods on display as well.
After that it was off to another museum, which just was a garage with a steam locomotive inside!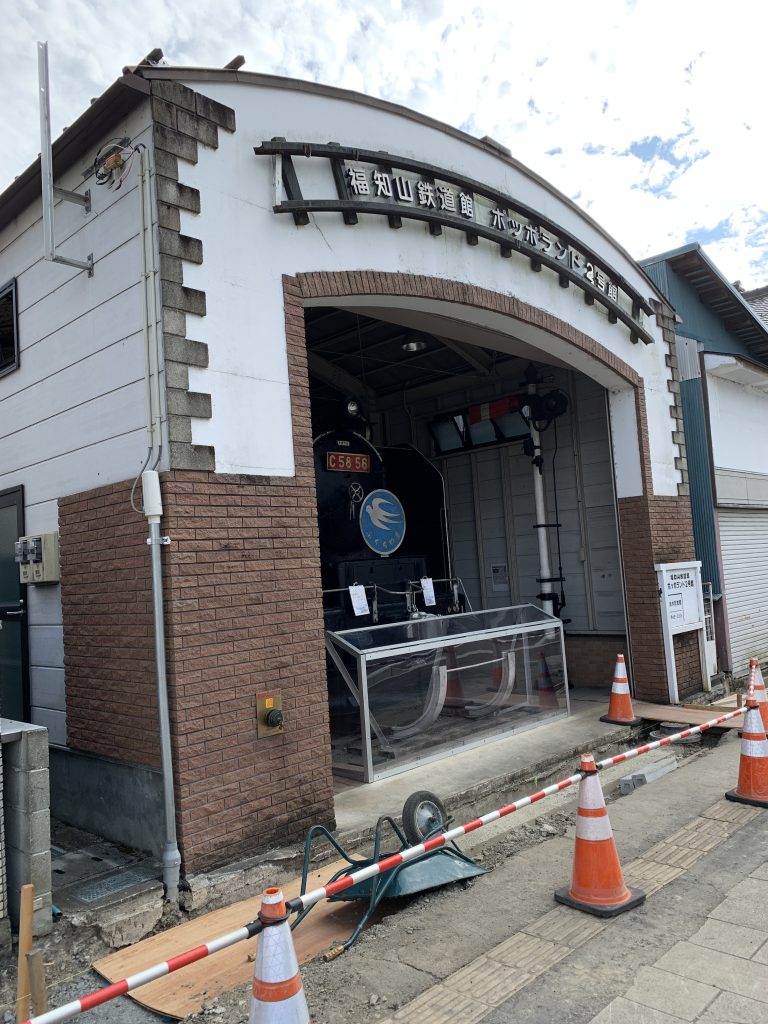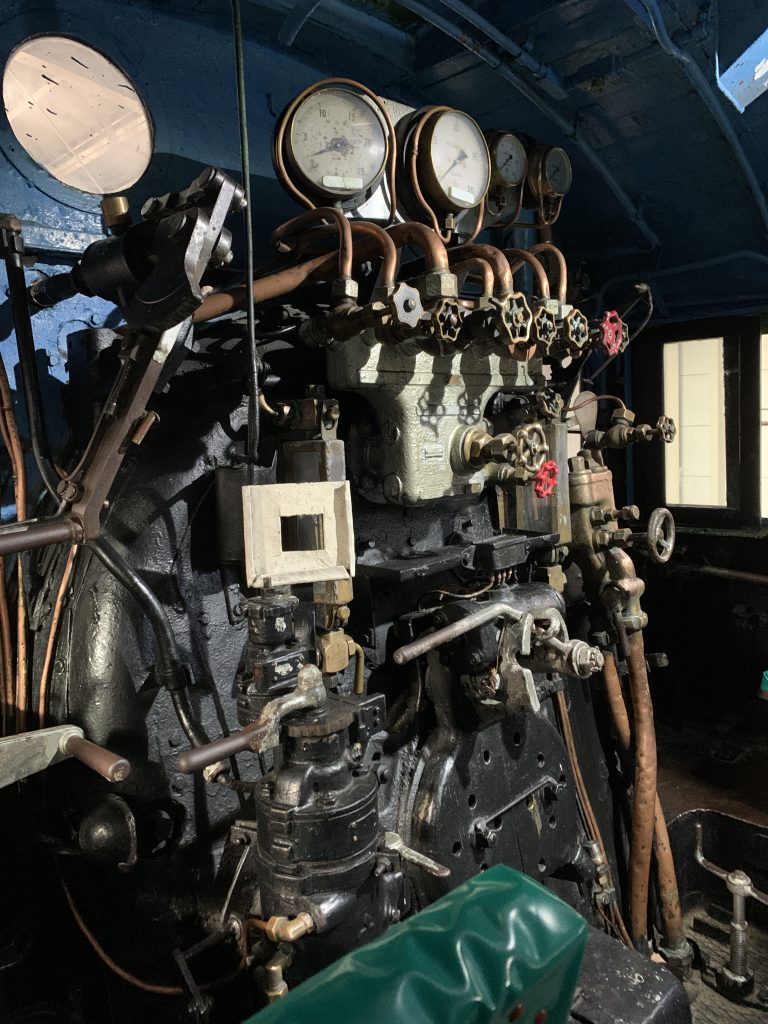 The last stop was a shrine dedicated to Akechi Mitsuhide who is part of Japanese history that I know bits of but I'm not a real historian. It also had a second shrine behind the first and I know there's a reason for that but I forget what that could be.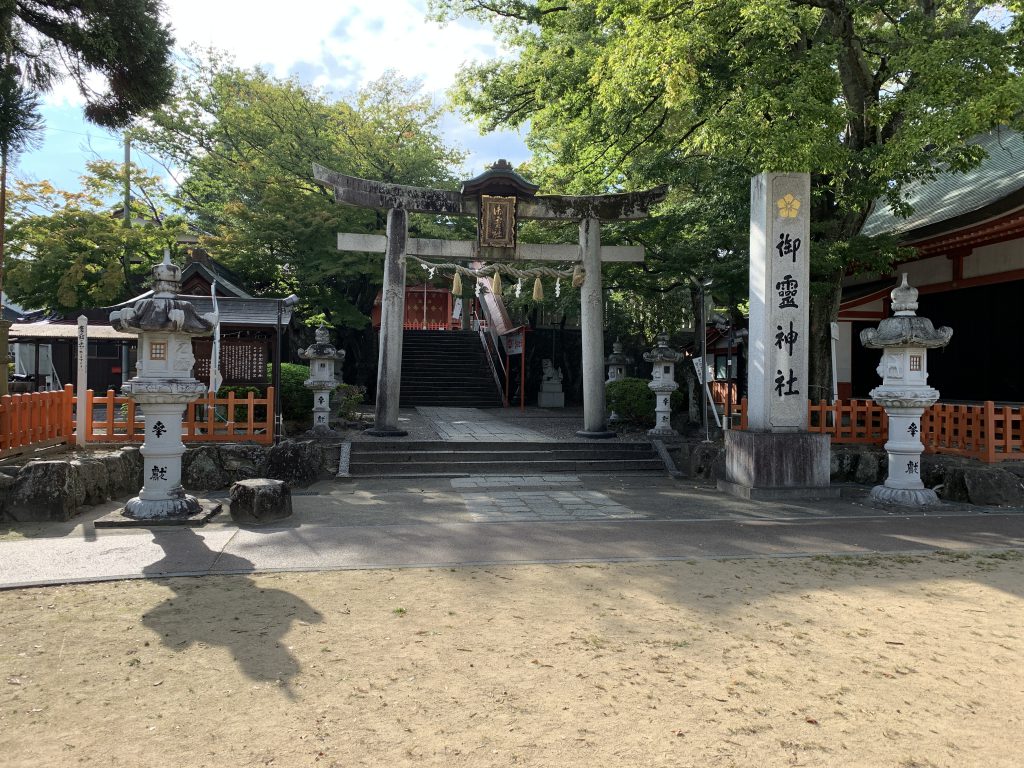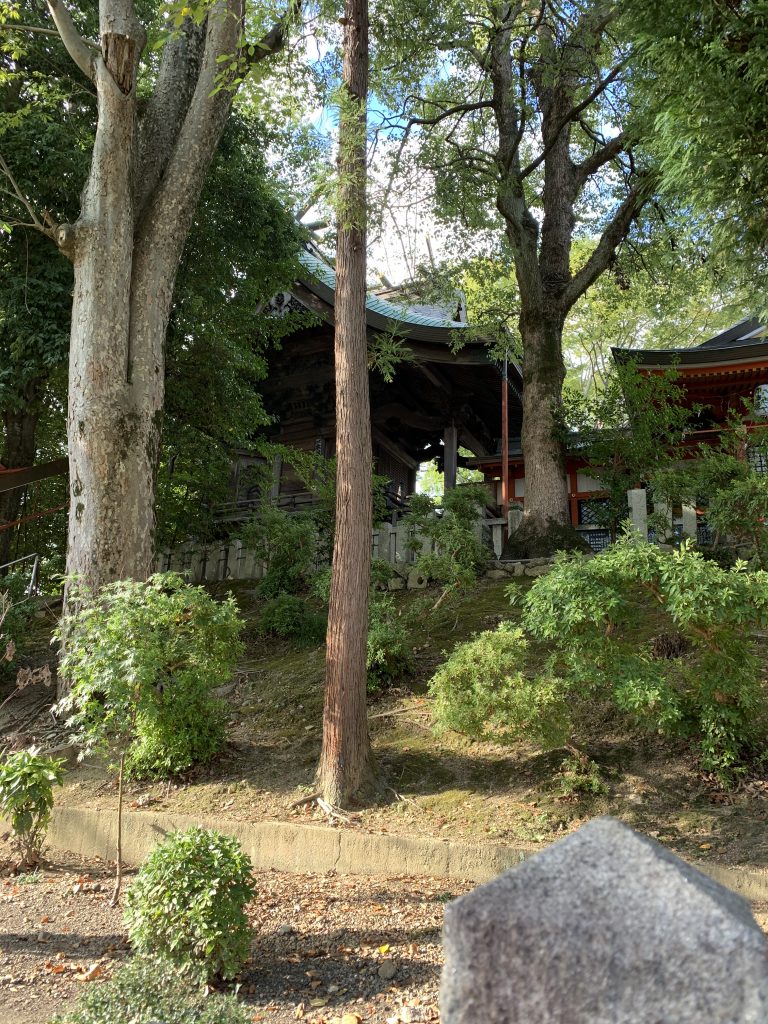 In the park in front of the shrine I heard music and it was near some older men who just seemed to be hanging out. Curiosity got the best of me and it turned out to be a clock with animatronic figures. I have no idea why it played at 3:30pm.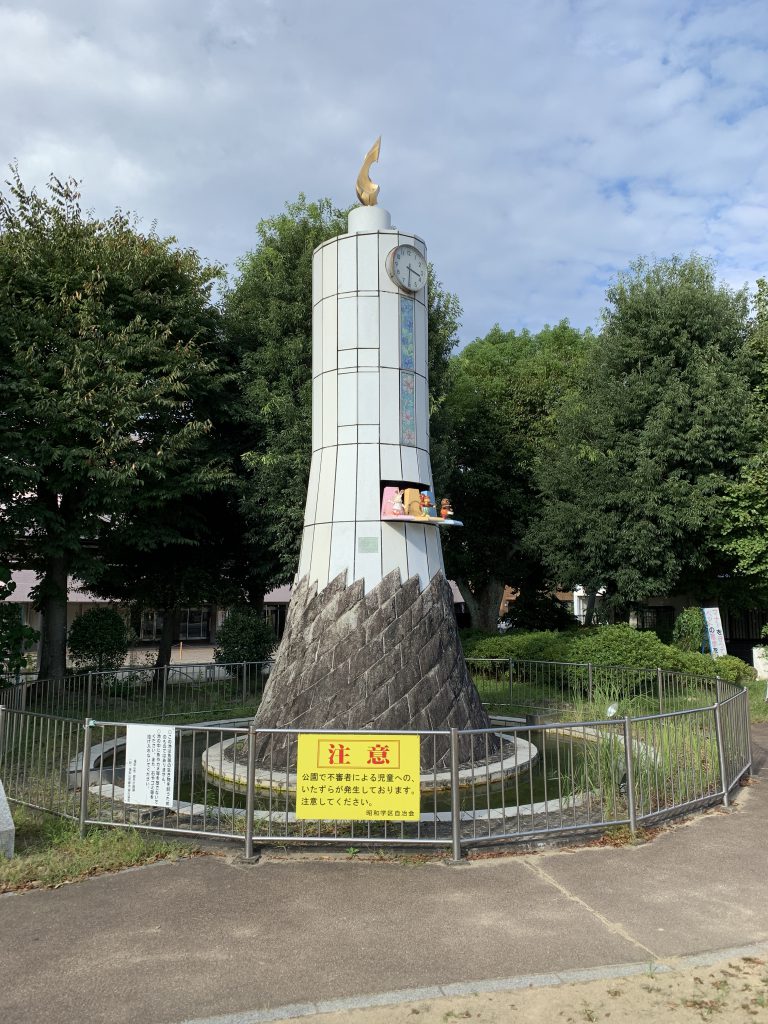 I just went back to the hotel to rest.
I did get off my tuckus to get dinner and that was a bit more difficult than I'd imagined. Several of the restaurants were izakaya and I picked the wrong one (I was trying to go to the one with the teishoku meals). But before that, wandering around the station, I found another steam locomotive! It's on a stand made from a turntable.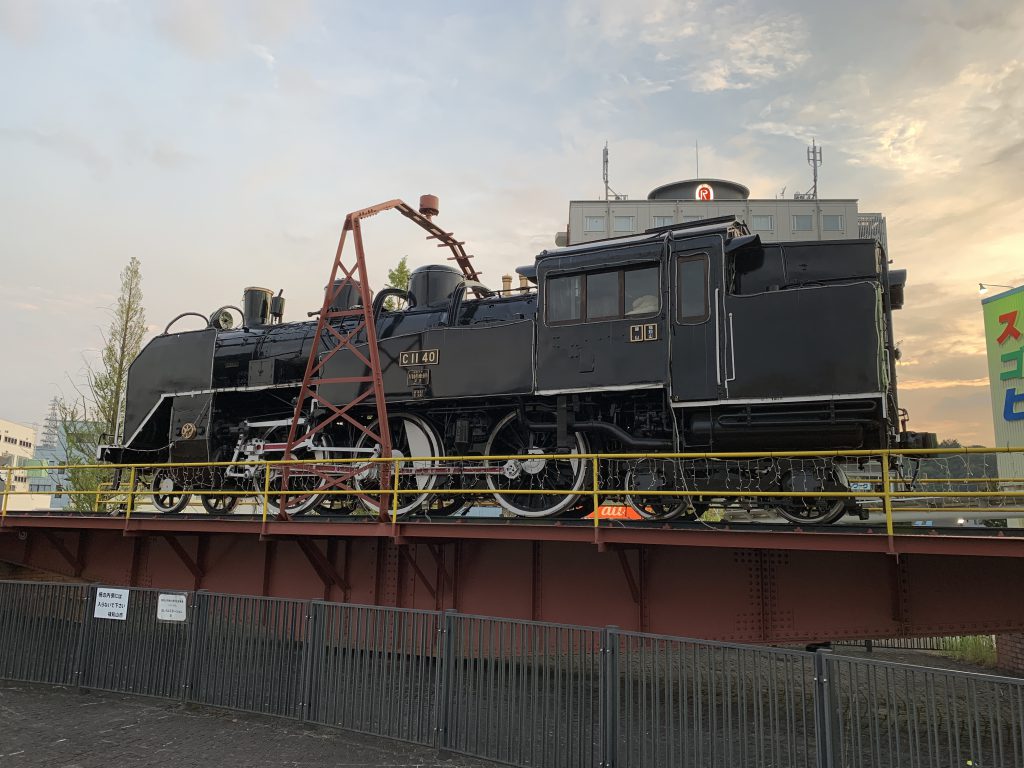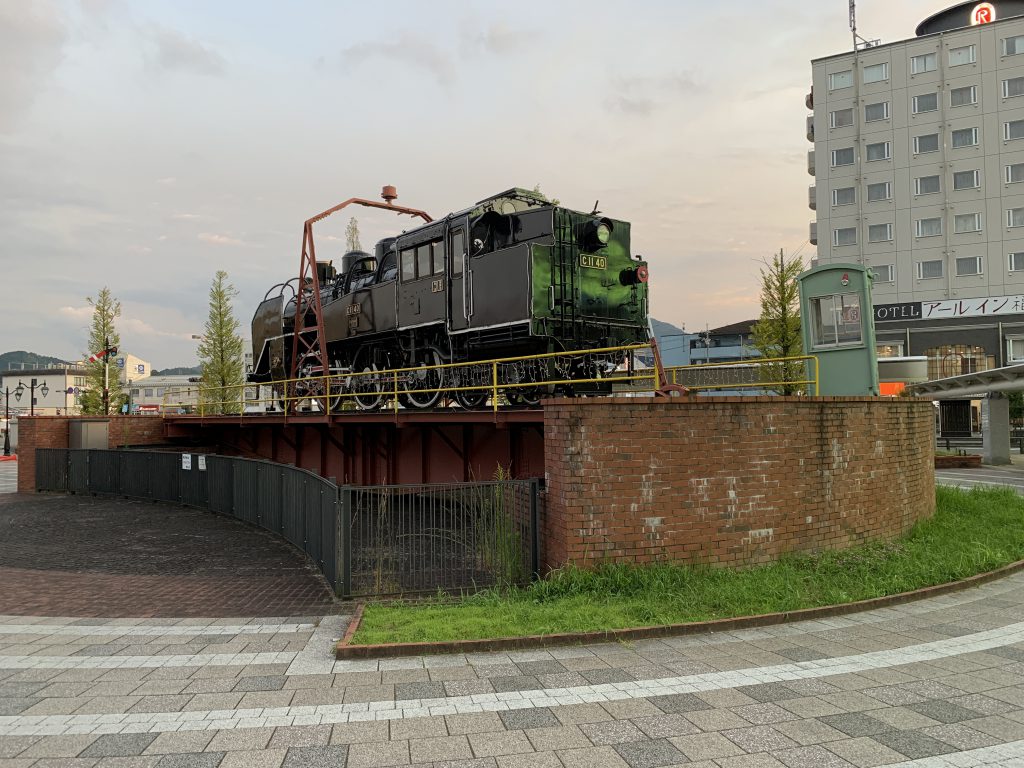 As I said, I accidentally went to an izakaya but at least I made it out for ¥3000.
The mystery fish (the thing they always put down when you come in that cost me ¥324), inedible edamame (especially since Niigata had incredibly tasty edamame), and a giant "Caesar" salad that was meh. At least the mystery fish was good.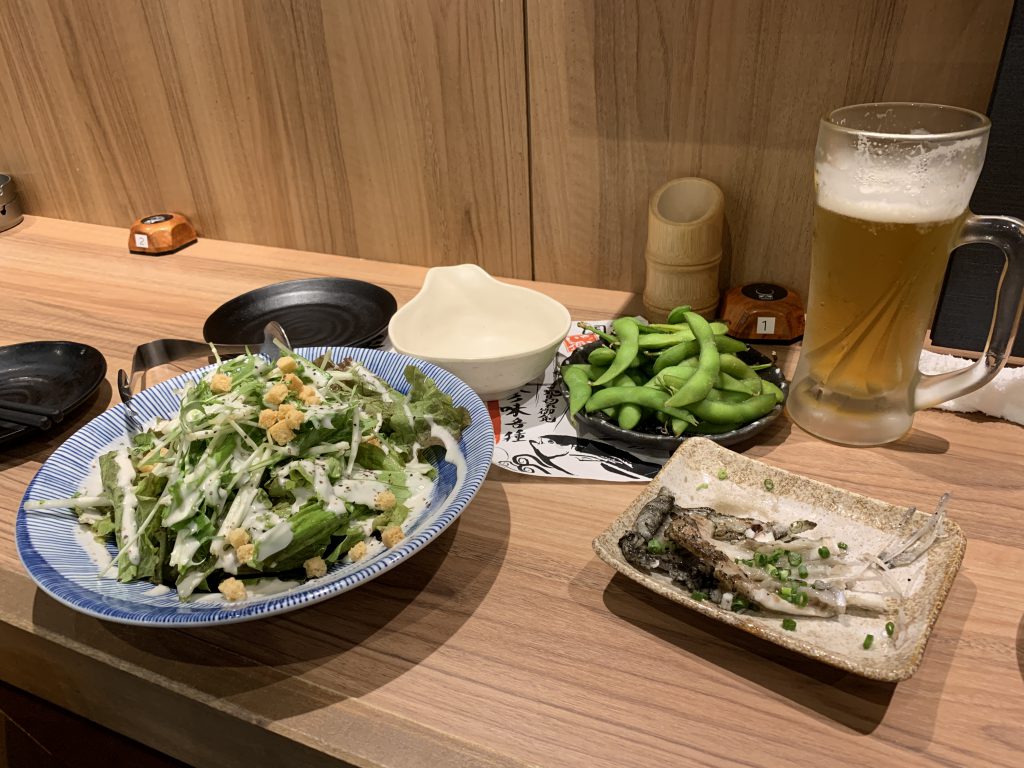 A mini rice bowl that wasn't so mini.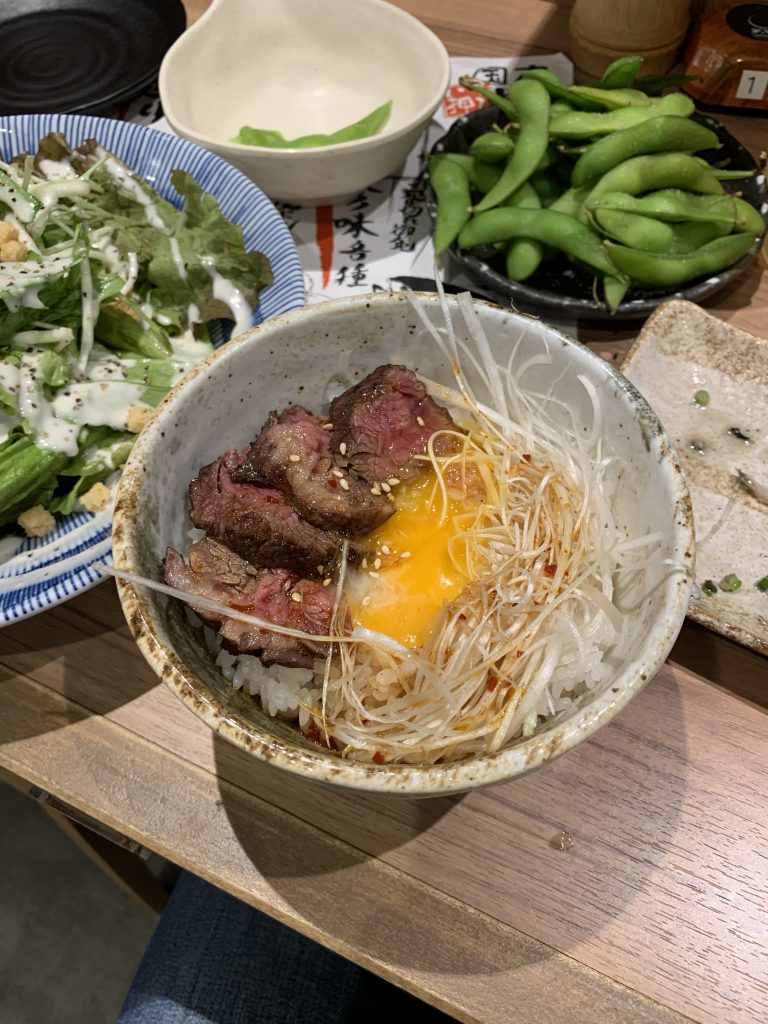 And finally tuna that was quickly deep-fried so it was almost like searing it.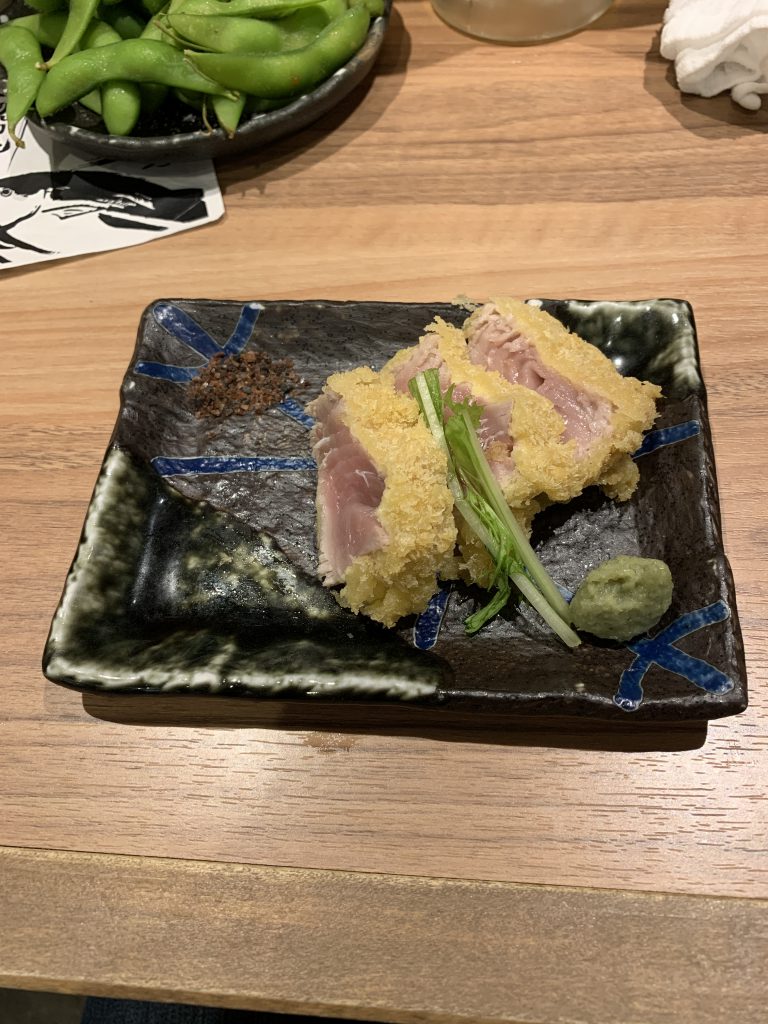 The restaurant was odd, too, in that it was all run by young people who looked like they were in their early 20's.
Anyway, that was my afternoon in Fukuchiyama. Off to an onsen tomorrow.