Today was a travel day and really it's just as well. I haven't been feeling 100% and sitting on my ass all morning was pretty much what I needed. It would've been better if the chair on the Super Hokuto was as nice as the chair on the Shinkansen, but whatever. I was asleep part of the time and I felt fine.
It takes a while to pack up so I took a taxi to the station and found breakfast at the very same place I did on Monday on the way to the airport. I don't have to show you the buzzer they give you to pick up your food again. This time I got the bacon and egg.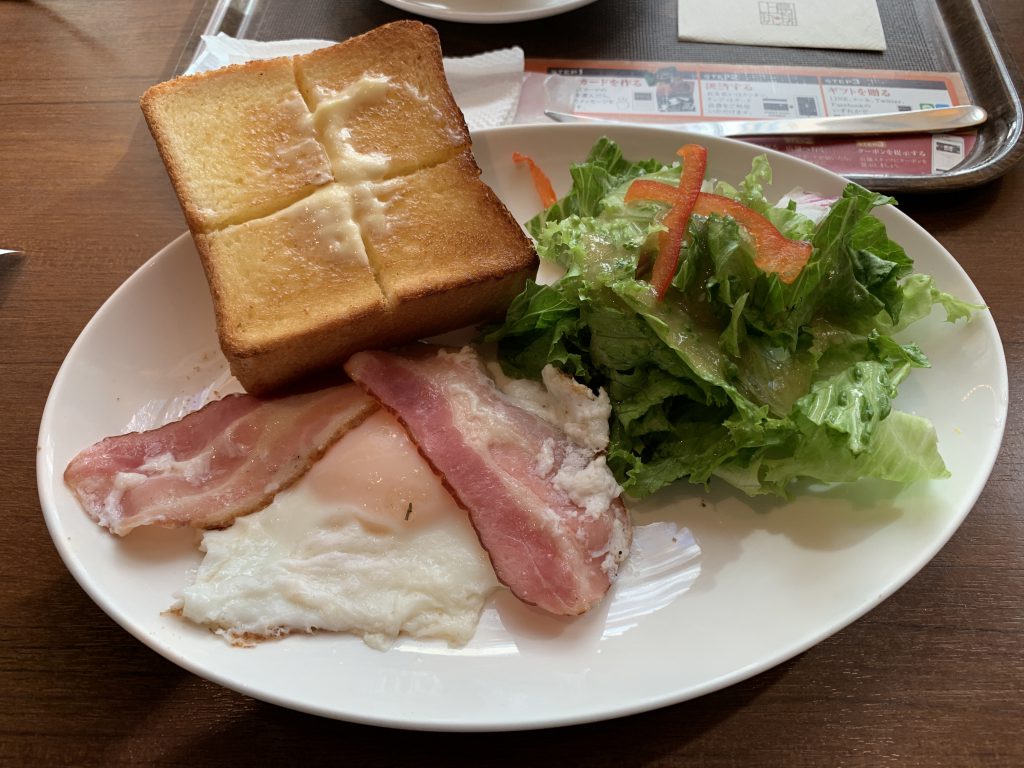 After that I got on the train and had to kick and older woman out of my seat. She was going further than I was but it was my seat after all. She got the aisle so it wasn't awful for her. It was 3 ½ hours on the Super Hokuto, another hour on the Tohoku Shinkansen, and then 10 minutes on a local train to get to Aomori. There was a 40 minute layover in Shin-Hakodate so I bought an ekiben there.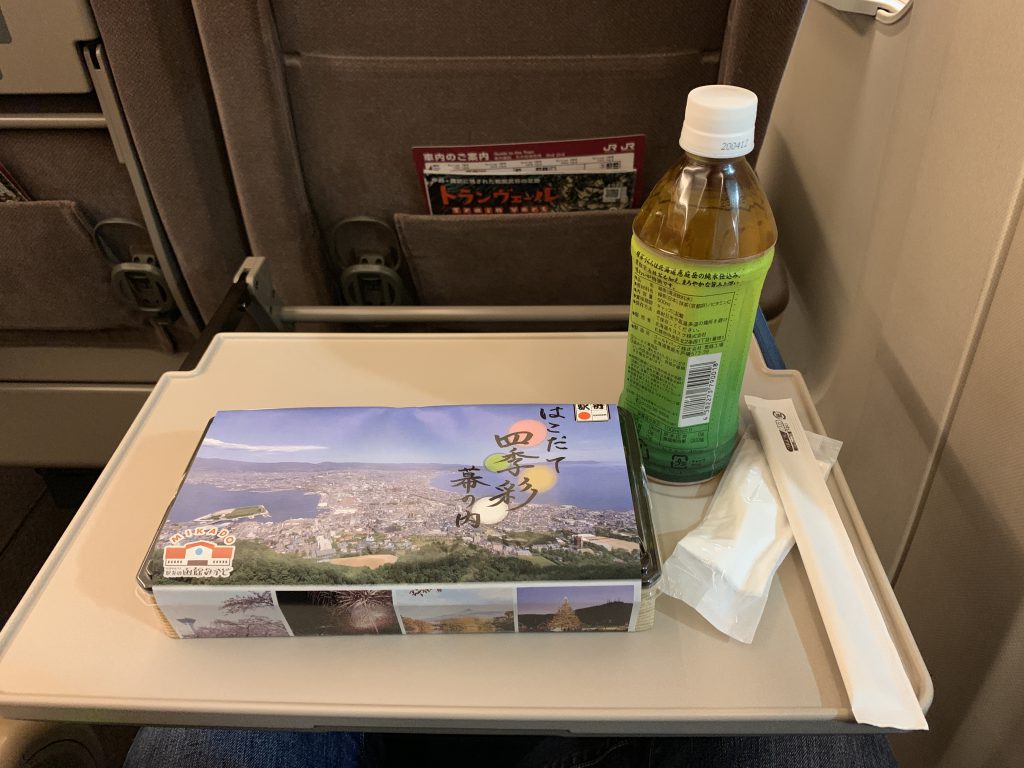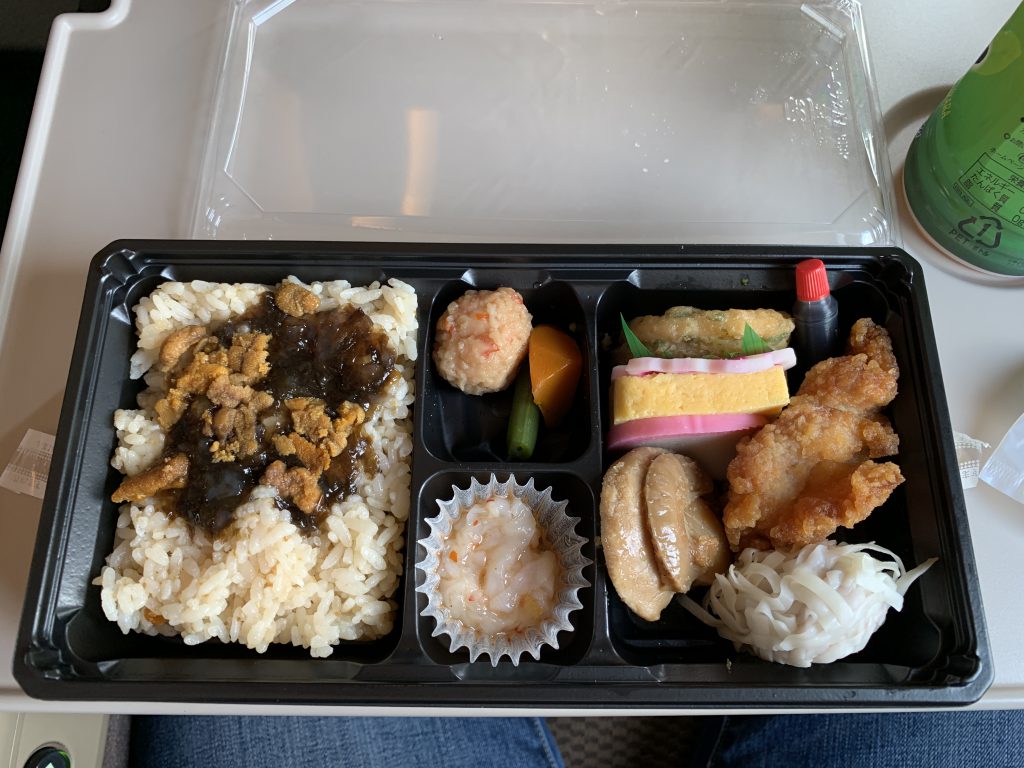 For cold lunches, ekiben are pretty good.
I figured I'd stop at Aomori because I was going to spend enough time on trains for one day. There's only a couple of things to see in Aomori according to the travel web sites and I was prepared to be underwhelmed. The Wa Rasse Nebuta museum started out a little dull, but they house four of the best floats from this year's parade. The floats are impressive. They're 7m by 9m (23′ x 29.5′), made of wire and paper, and lit internally by electric lights on a construction generator. The size is impressive. It takes them a year to make one, and one of the designers is quoted on a video as saying he does it without plans.
There was also a demonstration of the music played during the festival and a busload of Chinese tourists.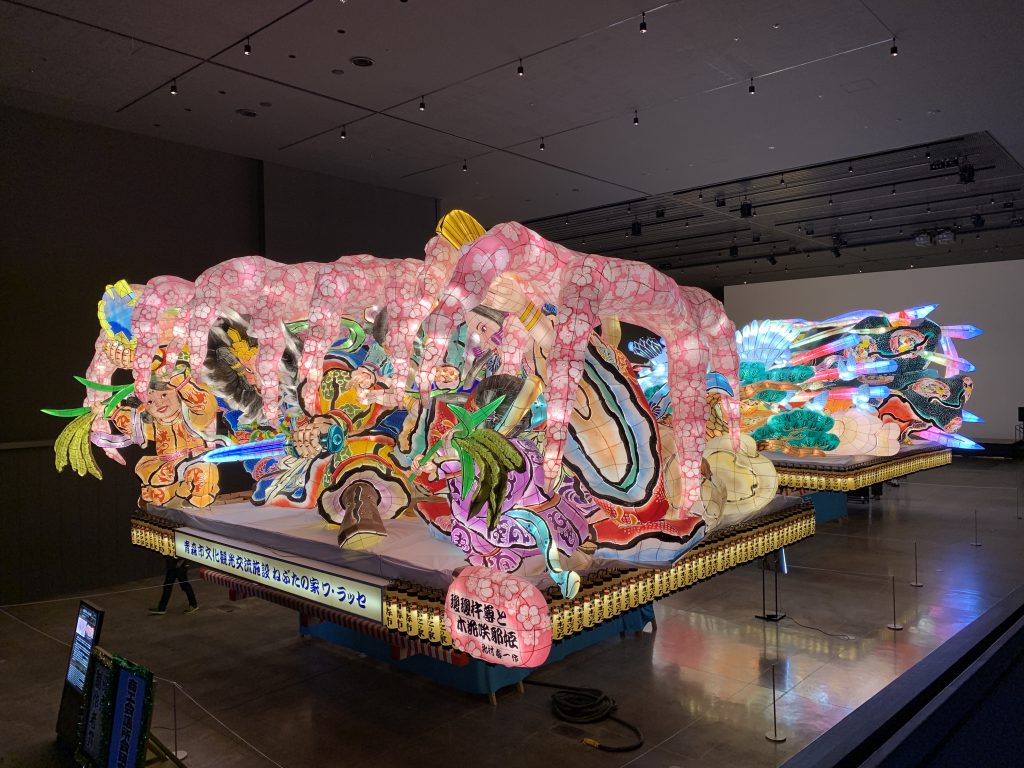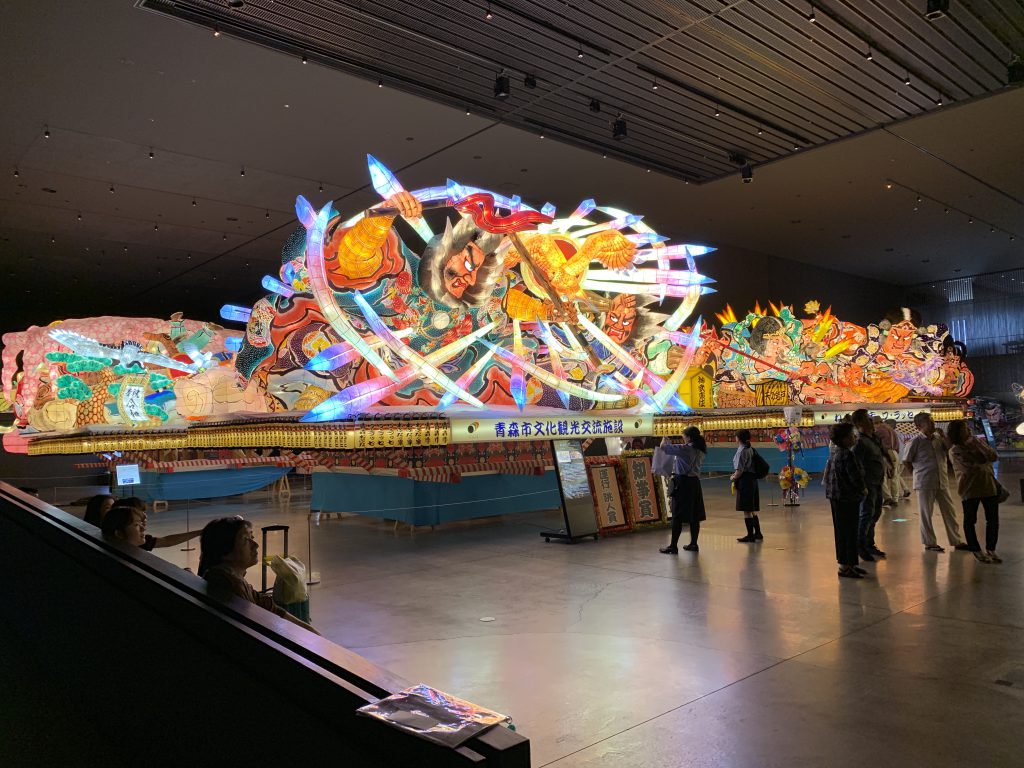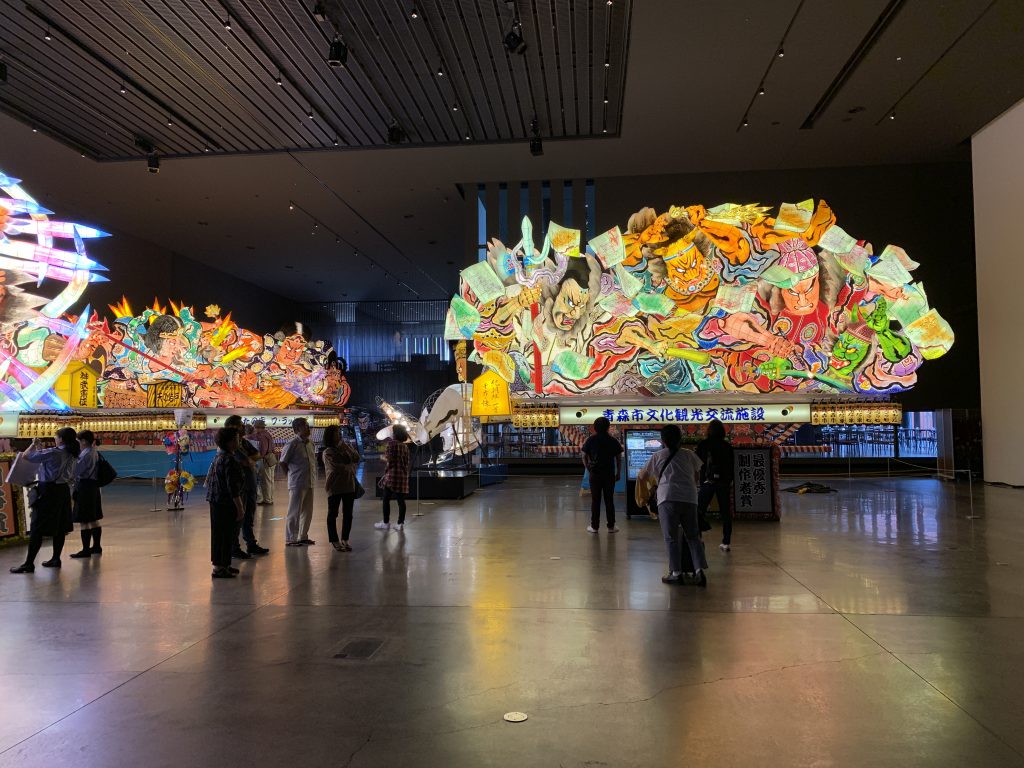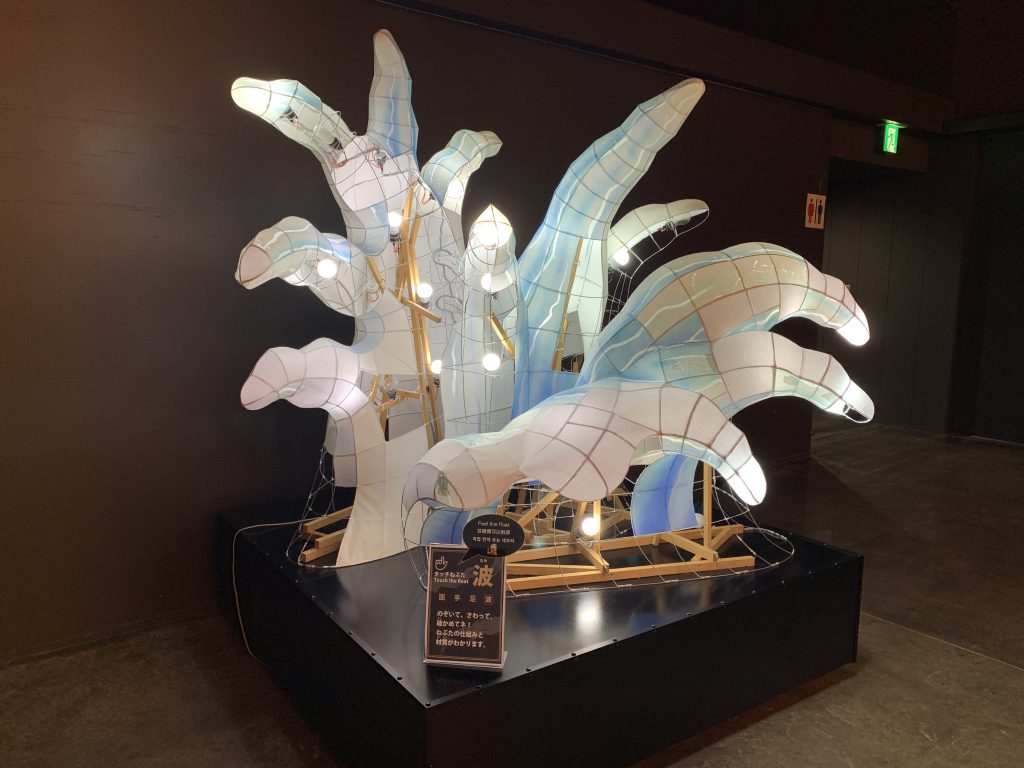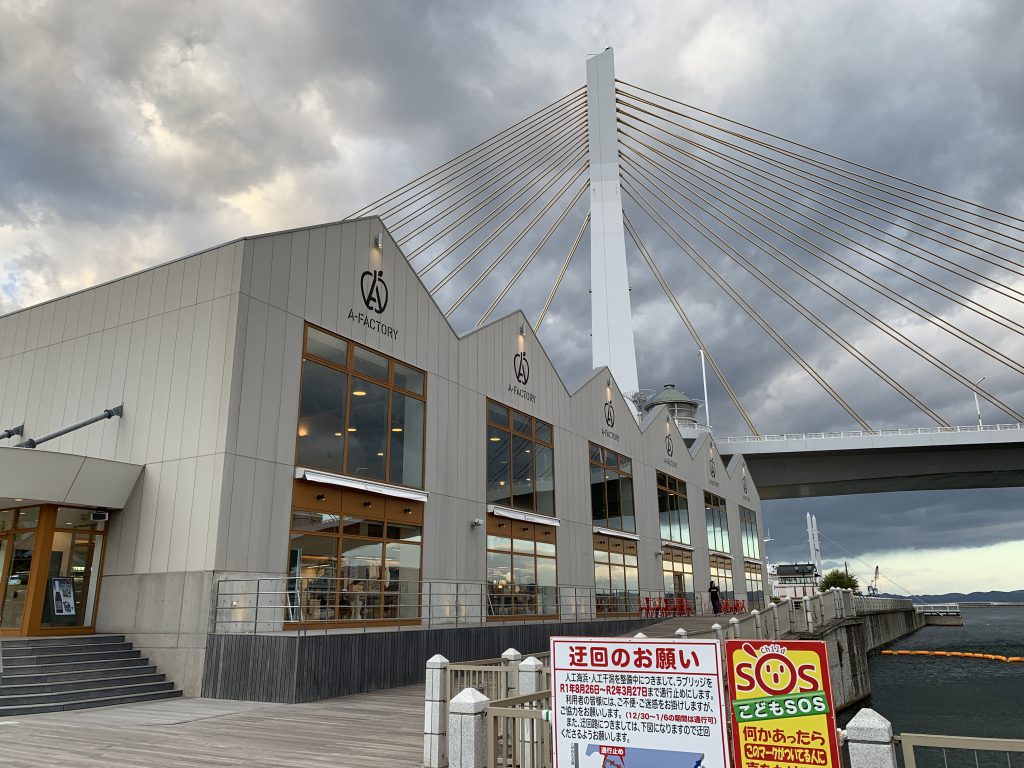 It didn't take very long, but it was more impressive than I thought it would be.
Right next door is some interesting architecture at the A-Factory and it turned out to be a souvenir shop with some restaurants. But what did I see in the back?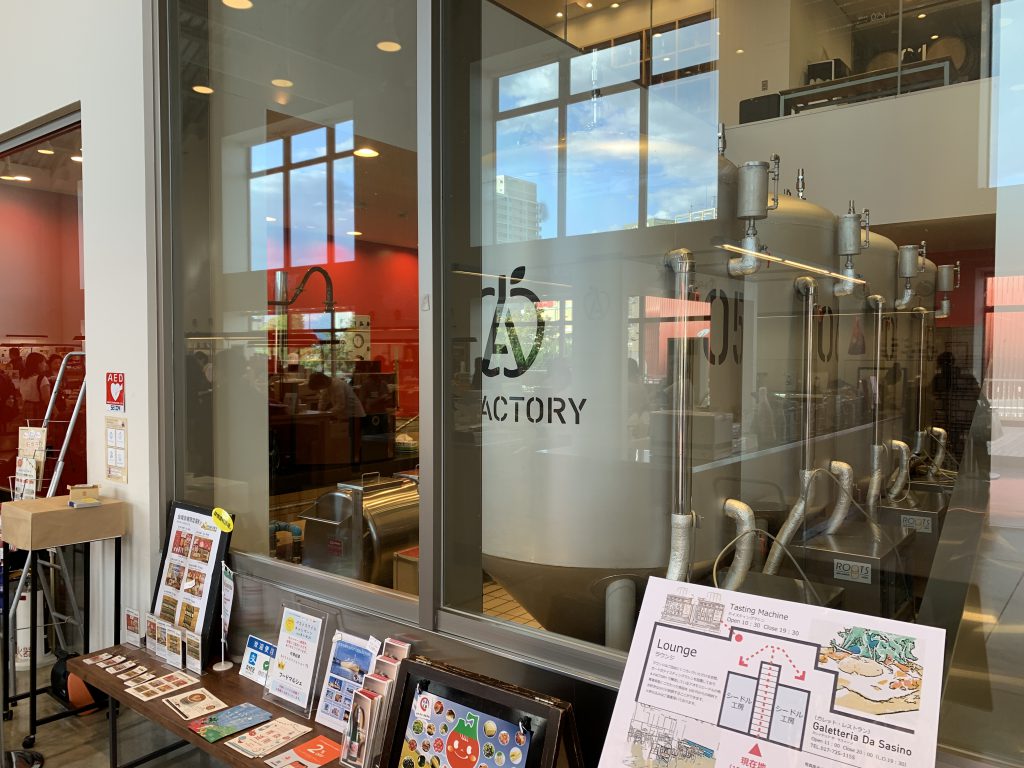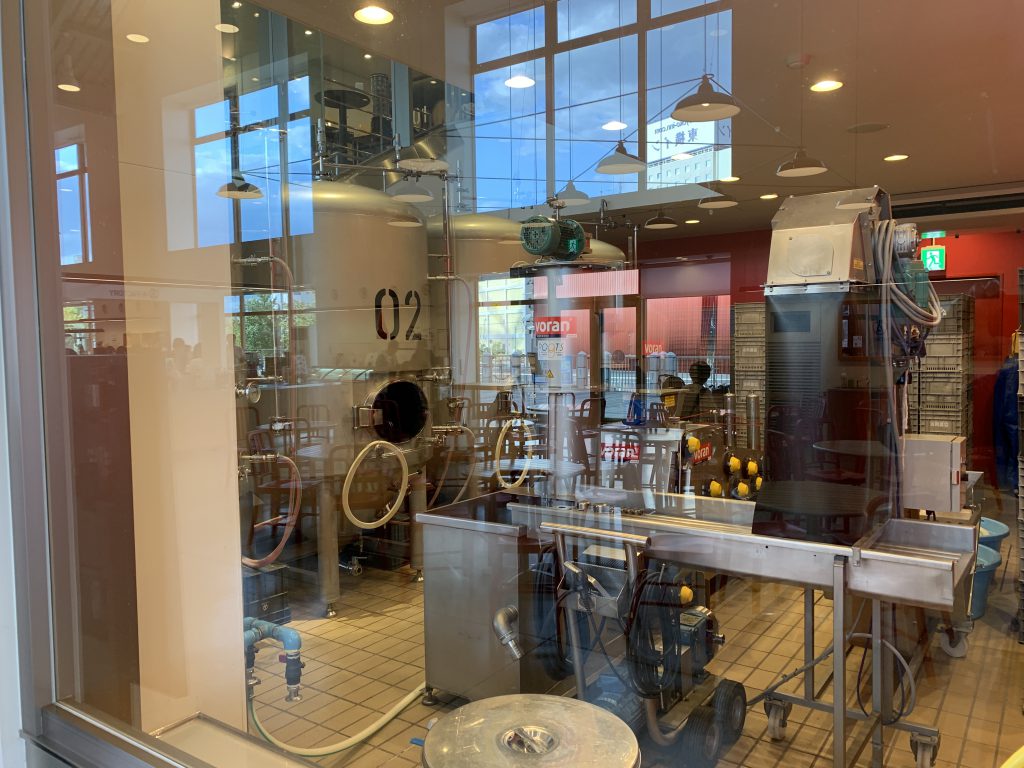 Unforunately it was "just" an apple cider maker with a tasting machine upstairs.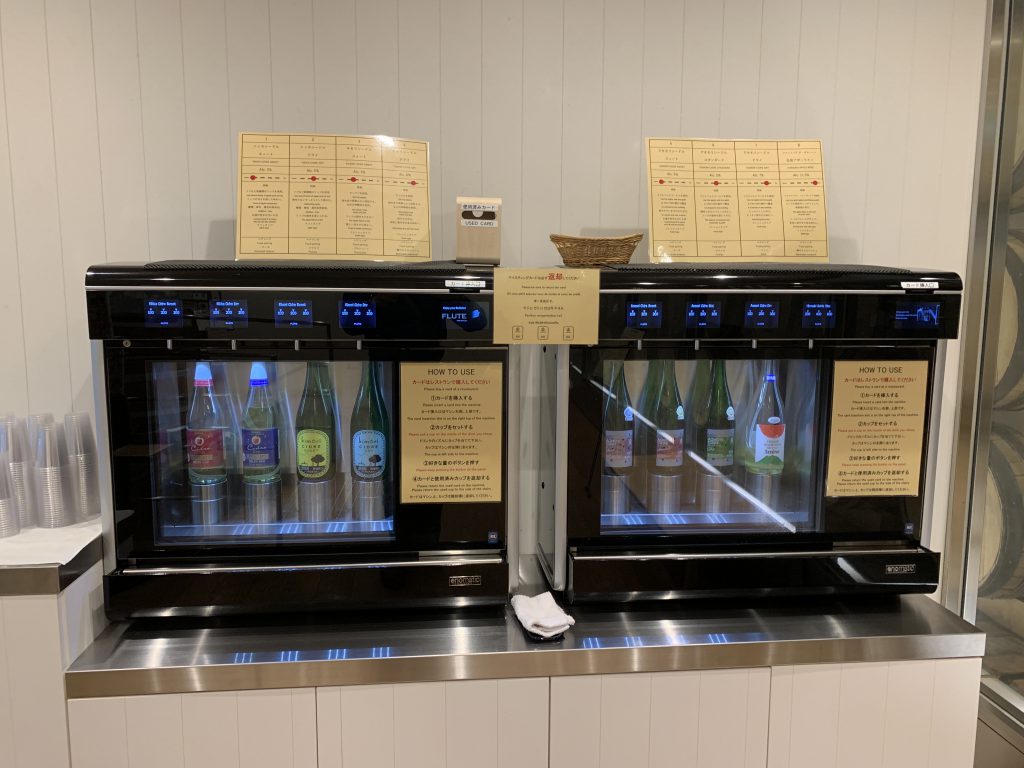 For ¥900 you could taste everything they had.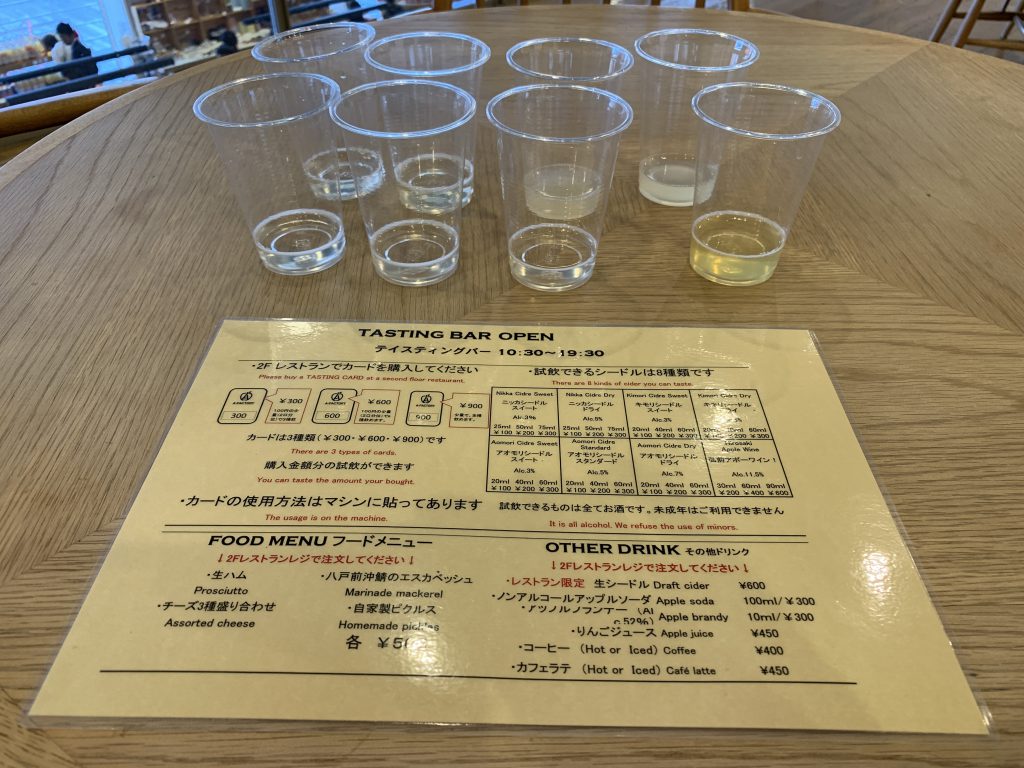 I also got to talk to two women from DC and one of them complained a lot about the heat. Ha. Just like I do.
Right behind the A-Factory, on the port, is a large ferry that's being used as a museum. I thought I'd give it a chance and I highly recommend it.

This was the Japan National Railway ferry that went across the Tsugaru Strait to Hakodate, which explains why there's a large but mostly abandoned-looking rail yard terminus here. You could ship things by train to Aomori, and to get it to Hokkaido you'd put it on the ferry. A tunnel was completed in the '80's but until then it was a plane or a boat to get to Hokkaido.
The entrance floor (the 2nd, I think) has a meeting room and the ticket booth. The 3rd floor had photos and dioramas of older times when the ferry was in use: the people getting on the ferry and apple sellers. It's pretty interesting and shows how far Japan has come. There are also displays of the ferrys of the time as well as trains.
The 4th floor shows more information on the ship including different levels of berths and the bridge. You can go up to get on the upper deck above and there's a sign that it snows a lot here: there's a snowblower just sitting out.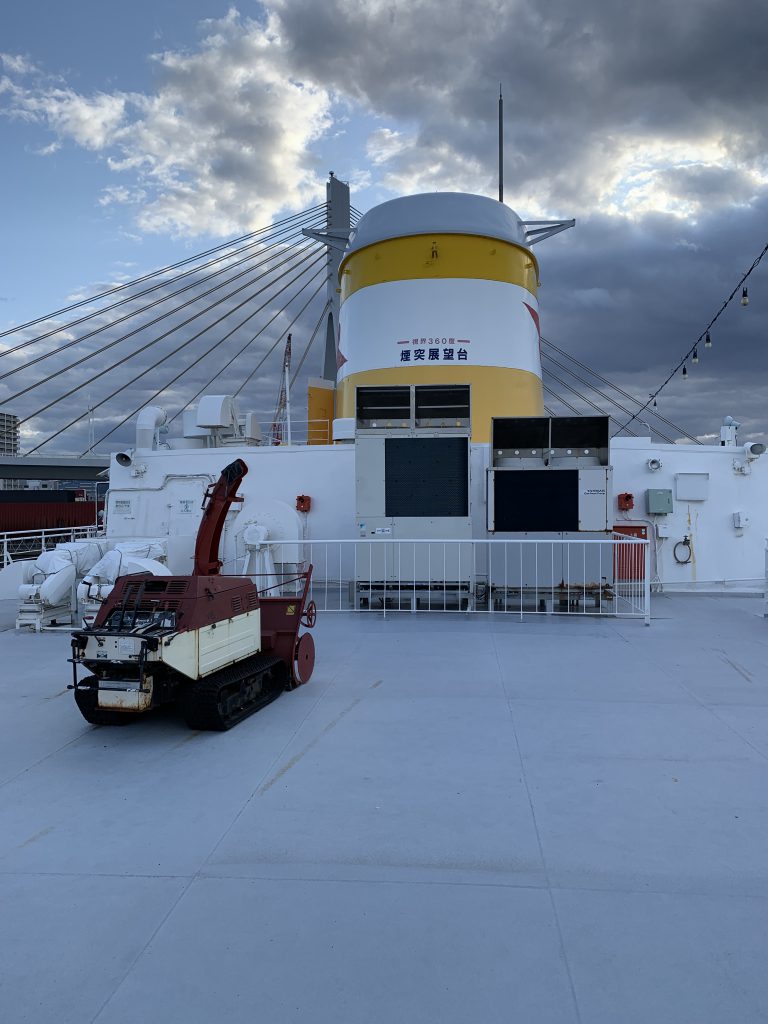 Then you go back down to get on the elevator for the first floor, which would be a car deck but it's a rail car deck! They'd ship freight and mail on railcars onto the ship!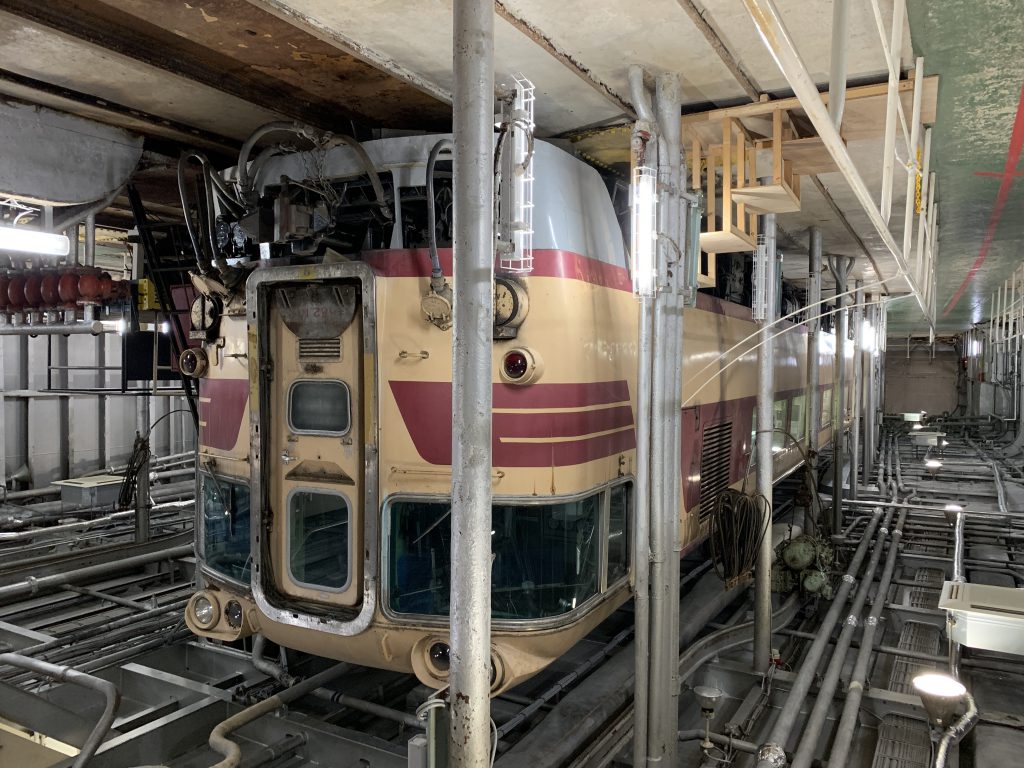 And then down below to the engine and generator rooms.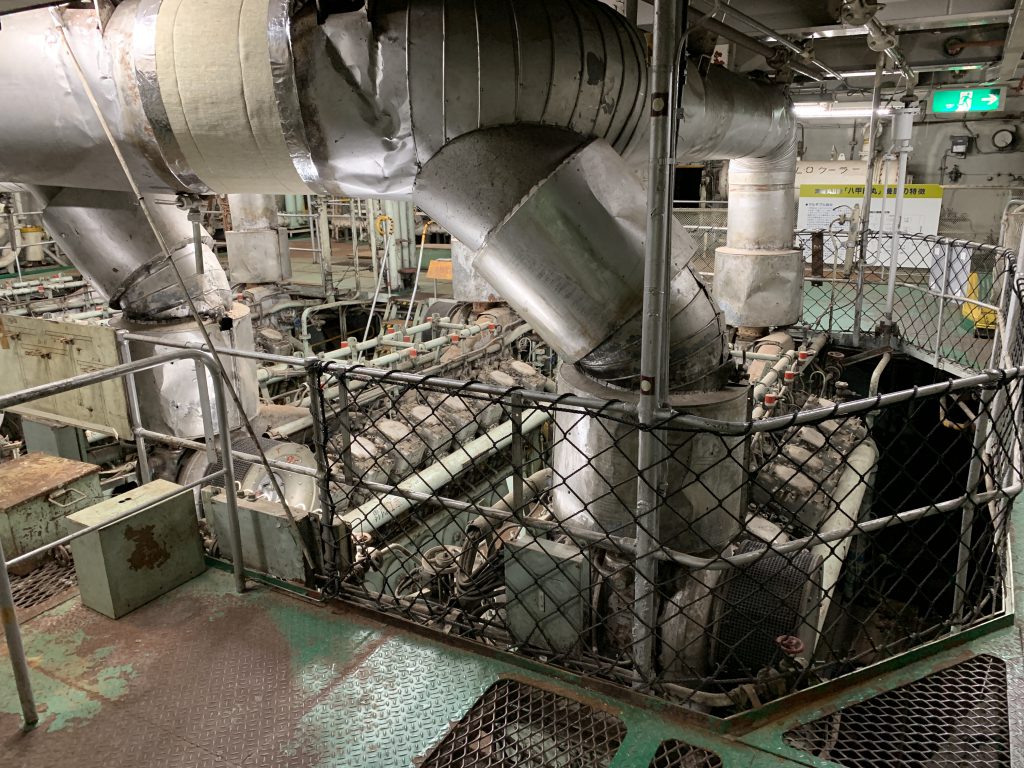 It was pretty cool.
After that I went back to the A-Factory to have a hamburger. I didn't realize they had a ¥3000 aged beef burger, but when I saw it I had to have it.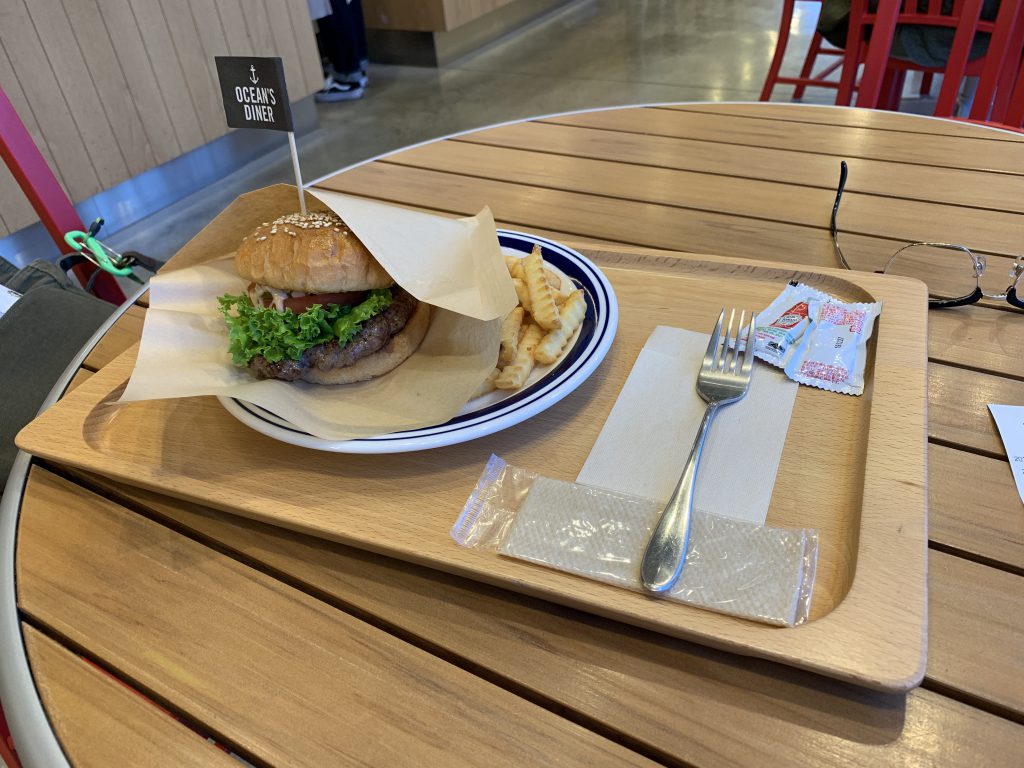 It wasn't that big, but it was tasty.
Well, that's pretty much it. I feel like I'm overpaying for another hotel room, but it does seem to be quiet so I'm OK with it. Not like I have much choice.