Hah. Well, I got back months ago and I still never posted the pictures from the last day. I don't suppose they're that interesting, but here they are.
We started out the day at.. wait for it… HOSHINO COFFEE! And we had… wait for it… EGG SLUT! Well, neither of can figure out how to make it (and Mariko actually tried) so it'll be another year until we can have Egg Slut and the coffee is good so what did you expect?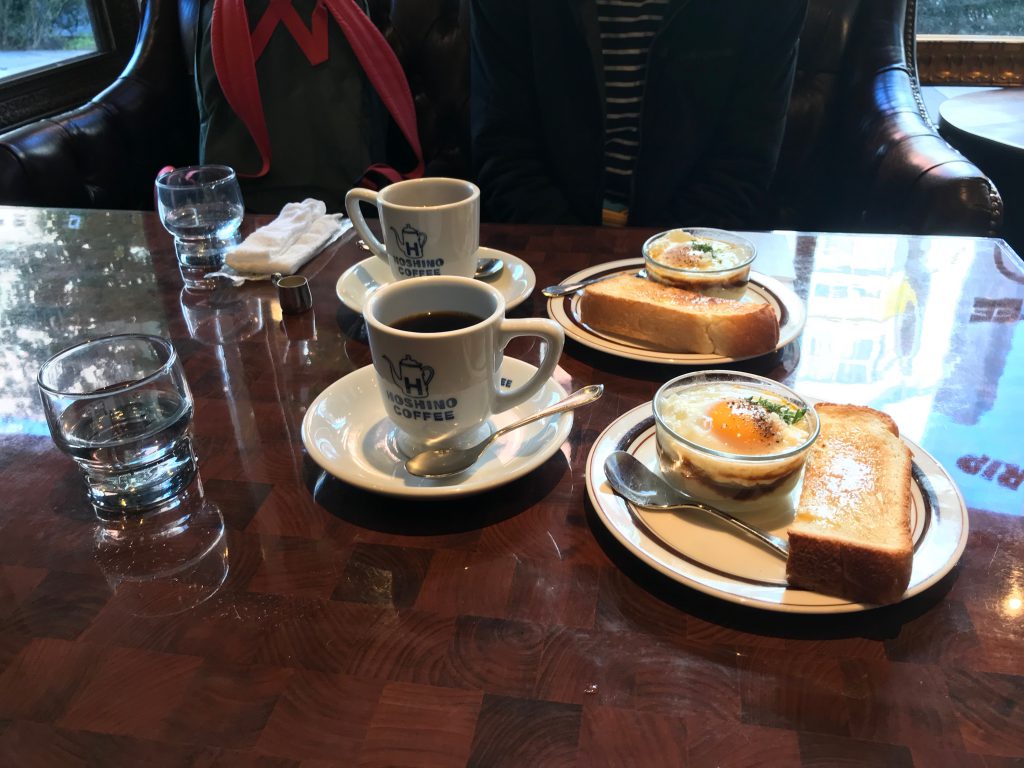 I had decided we should leave late for the airport, but reconsidered. We found it hard to enjoy Shinjuku with the looming deadline of a train to catch. That meant we got to stand in a line to redo our Narita Express tickets (you get one, and only one, change to your ticket on JR).
There's actually a lot to do at the airport so we had plenty to do to pass the time, and we also had to pick up some parcels and re-pack our bags. And we didn't forget to make our yearly pilgrimage to the Fujiya in the airport! I'm sure I've had this same thing before.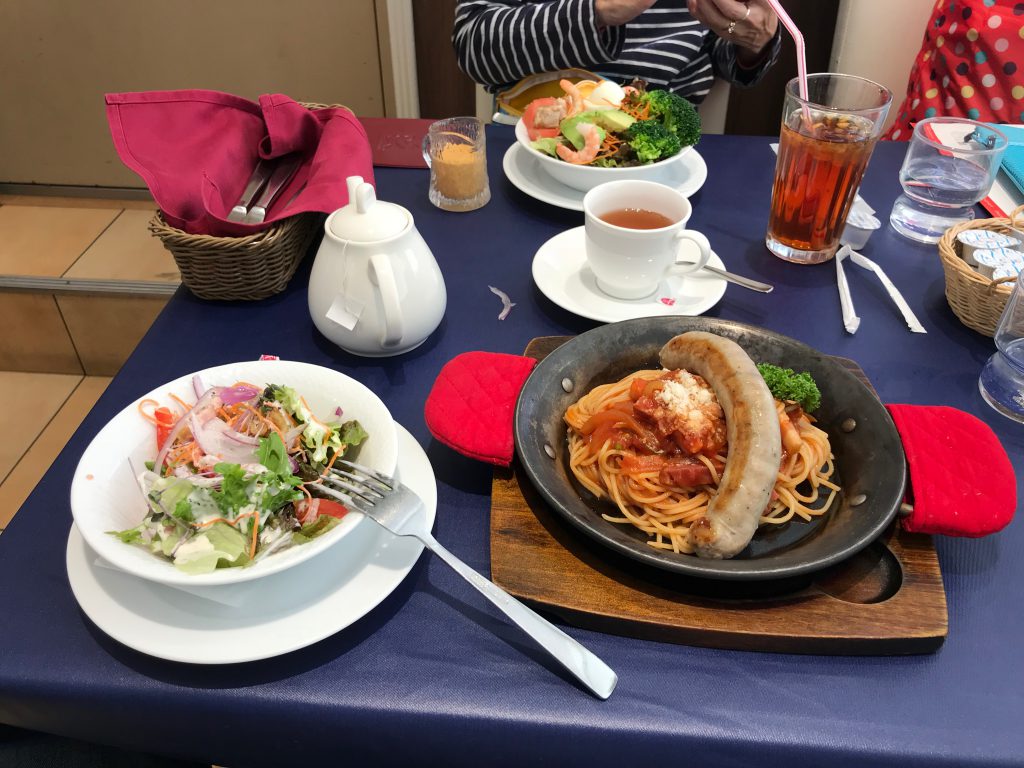 At some point we went in and checked out the lounges. My sister only has Priority Pass (as do I) so we first checked out the KAL business lounge. It wasn't so bad, but it's not as nice as the Delta Lounge. I left Mariko at the KAL business lounge nd went to the Delta Lounge and had a couple of beers from the beer robot, talked to some people I'll never see again, and generally had a pleasant sit in front of my computer.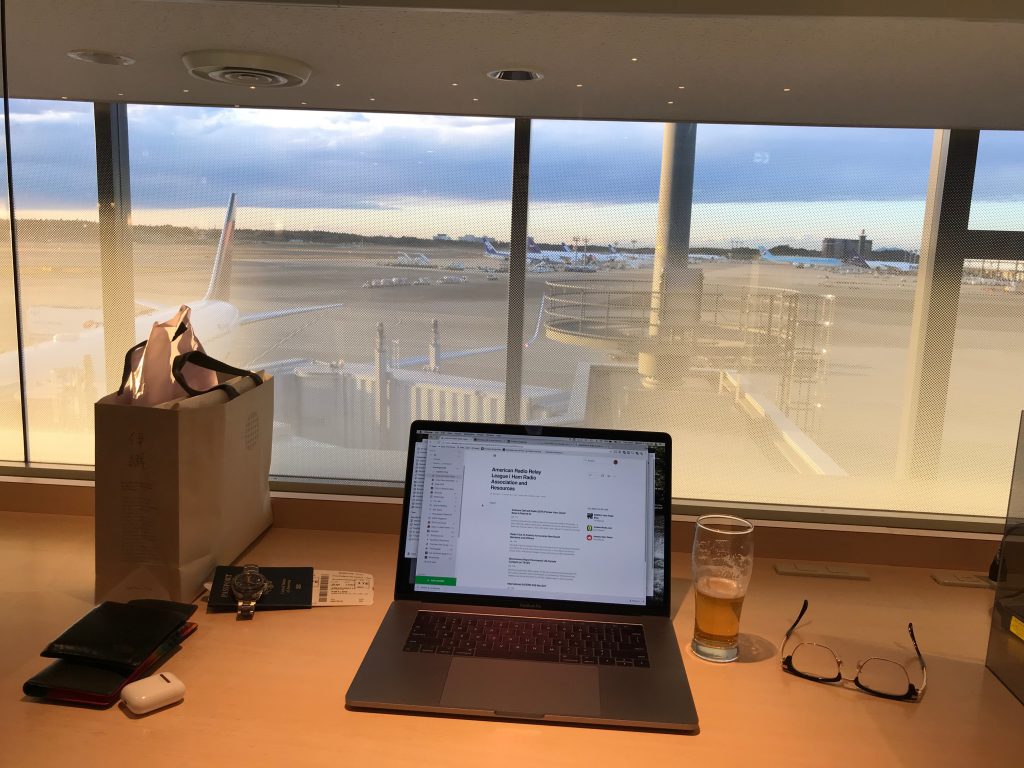 And then it was time for an uneventful flight back to Portland. We both had Globel Entry so we got through immigration quickly. Our luggage wasn't last out (my sister has better luck than I do) and we had an interesting Uber ride to her house with a charming driver from Kenya. Sounds like it takes a much longer time to get there than Japan!
And now I'm back in Portland. I caught a cold, didn't get to do enough yoga, quit my Crossfit gym and generally had an OK fall. I even went to see Billy Joel because my next-door neighbor had tickets and couldn't convince his wife to go. And the seats weren't bad. I guess I can't always be unlucky.