Well, this time my bad sleep was due to all the caffeine. It wasn't that bad though. Finally figured out I was using my earplugs wrong. Hah.
OK, I had to have another Eggslut at Hoshino Coffee. Yesterday they told my sister they don't sell mugs and I asked and they said they had to order them and it would take a week You can also buy the mugs online but I bet they only sell in Japan. I'll find out when I get home.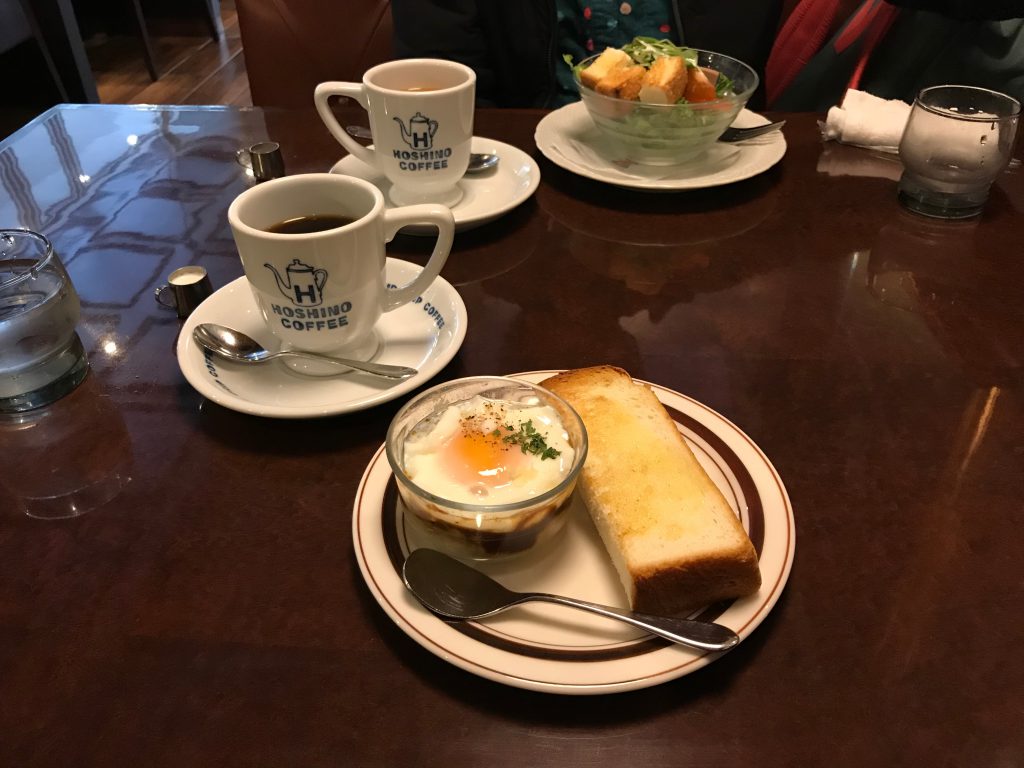 We went to Ogikubo to meet my sister's friend Jen. Her family just moved way out west from Shibuya and that was a convenient station to meet. We got there early and hung out in a Misudo because the station was a little on the old side and odd. The 24H shopping mall was closed this morning for some reason and it was cold and windy outside.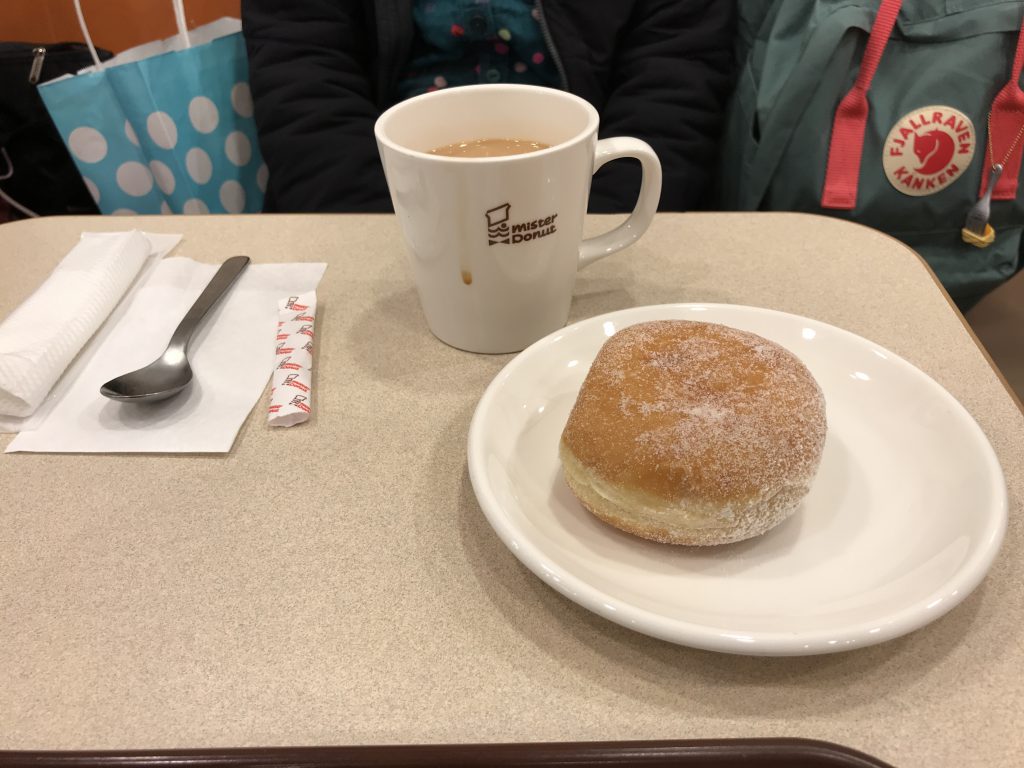 Ogikubo turned out to be a bust. We walked from Ogikubo to Nishi-Ogikubo which is fine by us because that's the sort of thing we did the whole trip anyway. I did find a bookstore in Nishi-Ogikubo that had the puzzle book my mom wanted. We also found a tempura restaurant. The tempura came out as it was cooked and this is only half of it. We also had fish, shiso, and mushrooms.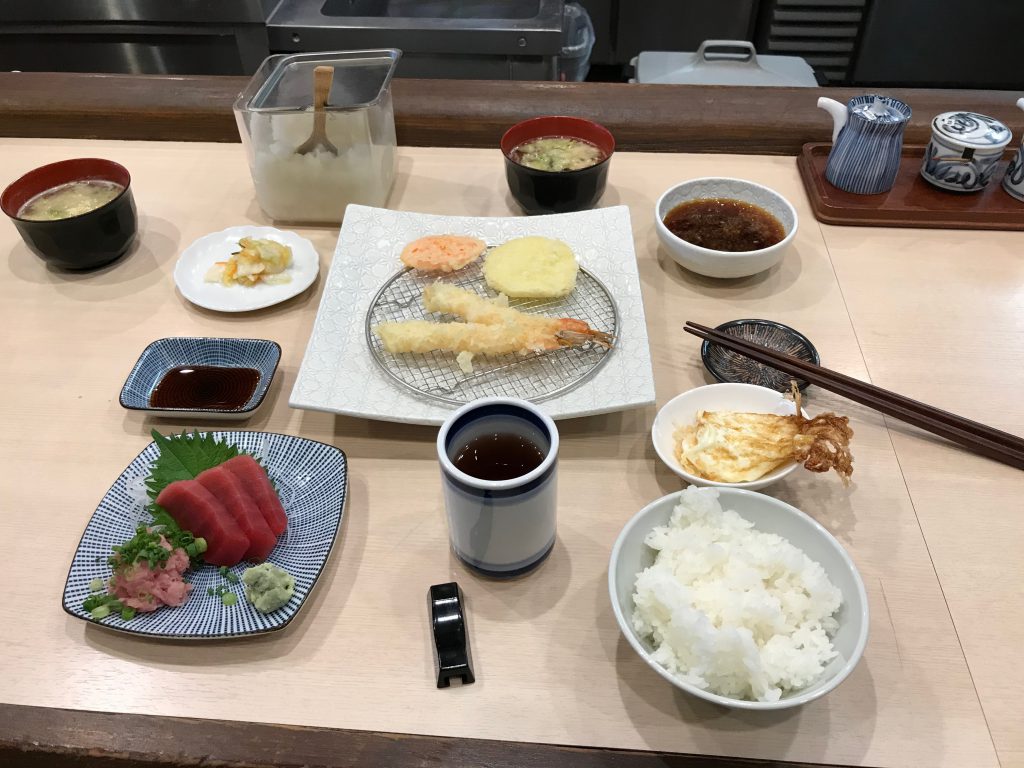 After that it was off to Yokohama to meet Chico. Instead of taking a rush-hour train, we left early and wandered around the harbor. We had about four hours to kill and the harbor area wasn't crowded at all. I guess the weekends are a different story. Here, in the distance, you can see the red brick warehouse where we went to Bill's, a famous Australian breakfast spot.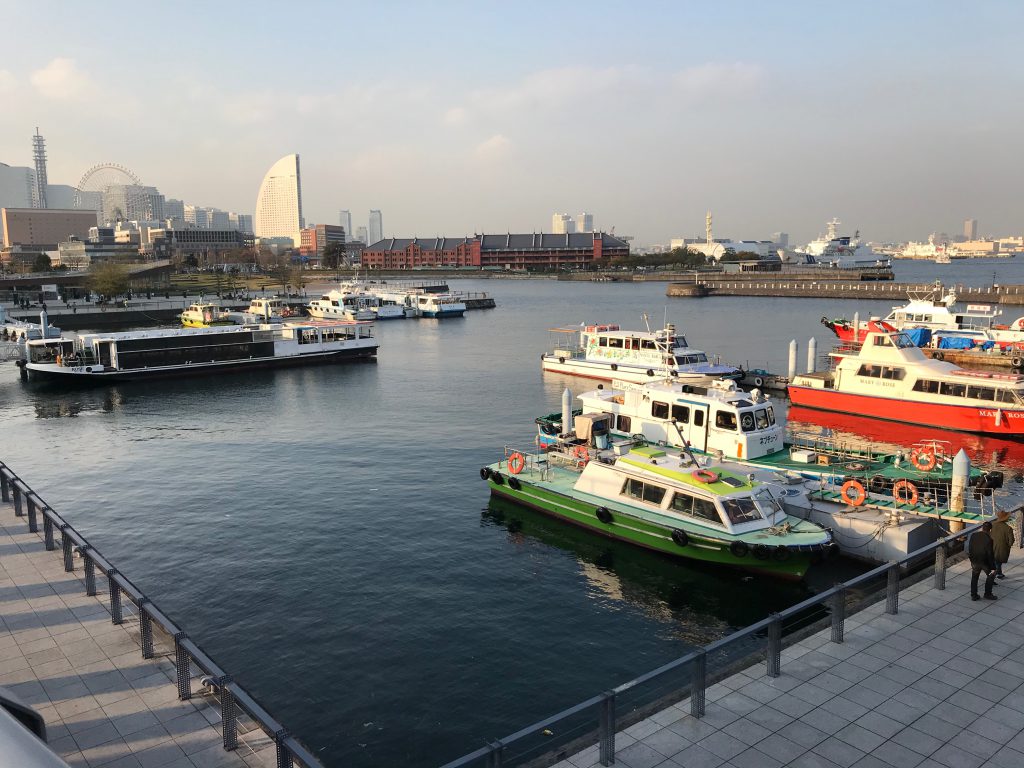 This is the Nippon Maru, a training ship, and I remember it coming to Portland. I kind of think my dad's buddy's cousin was on it.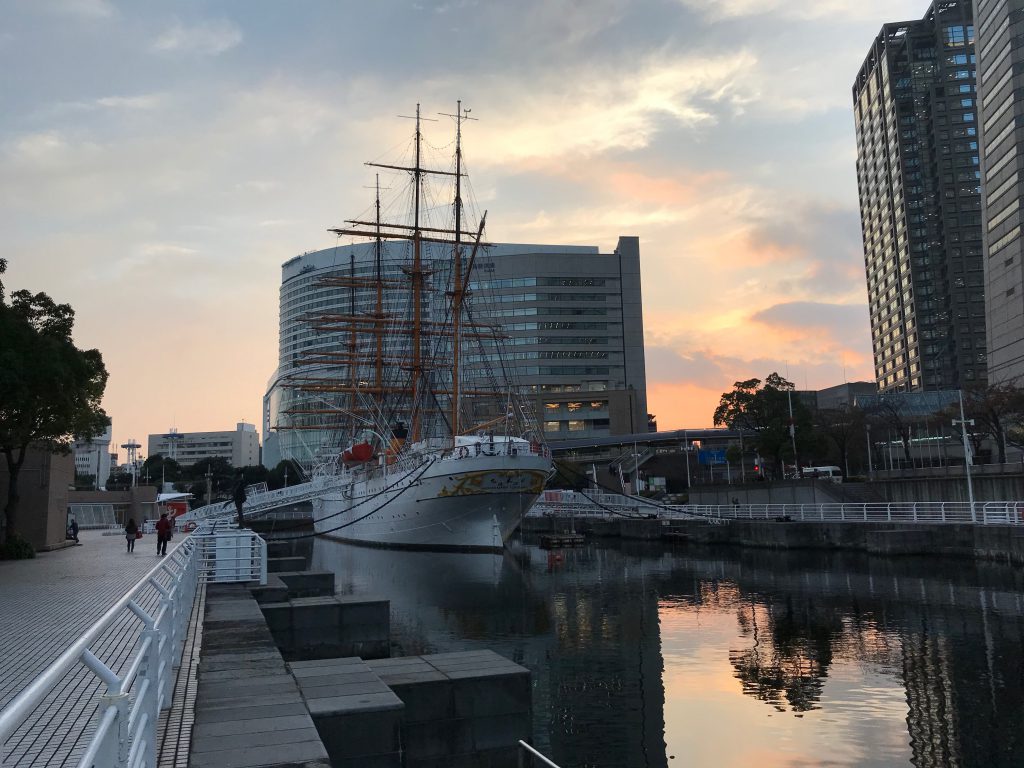 Bill's had several craft beers on the menu. They even had Kamiktazu beers from guys I met in Portland, but I stuck with the local Yokohama beer.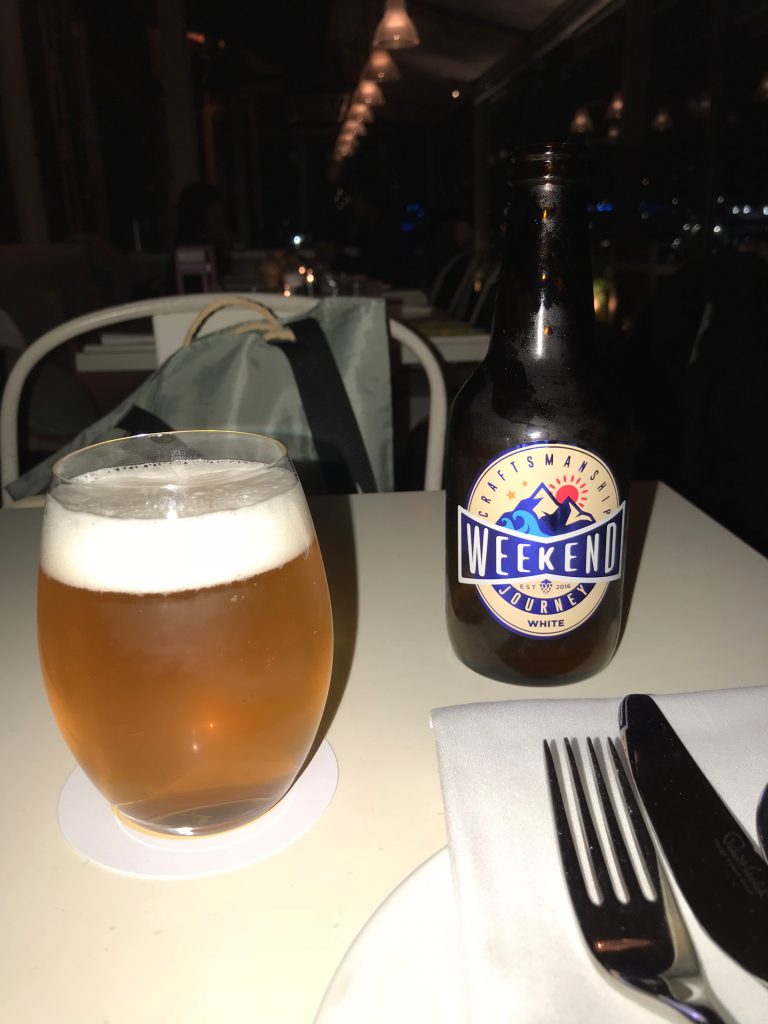 I had the wagyu burger and it was fantastic.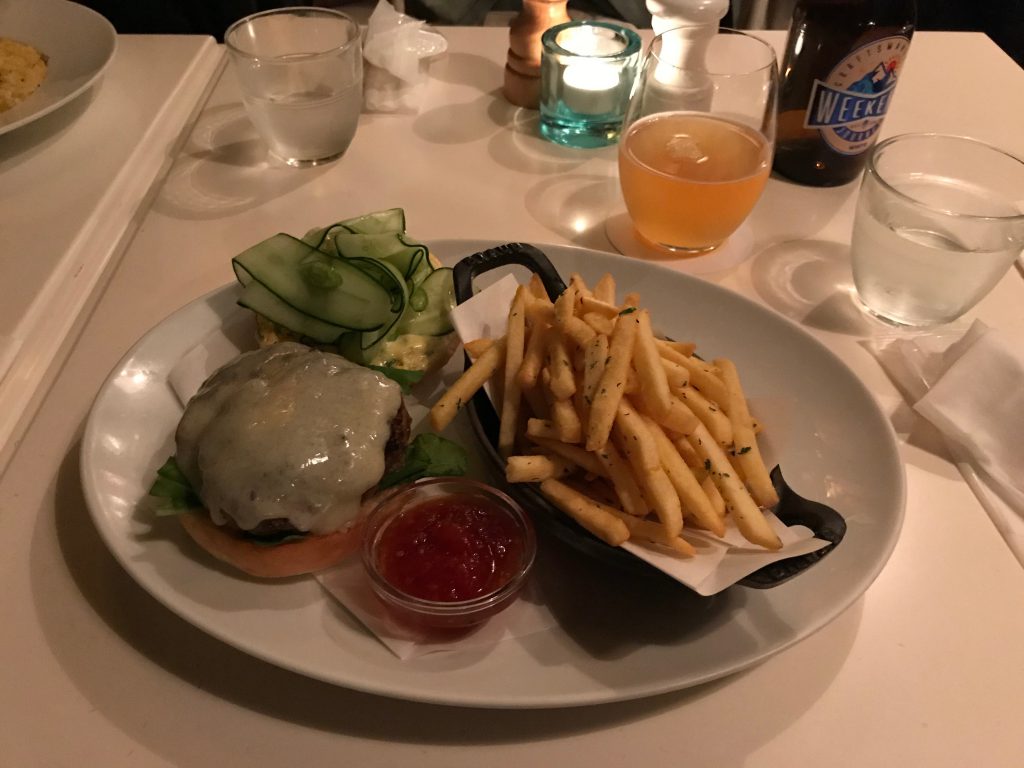 No trip to Bill's is complete without the pancakes and these were great as well.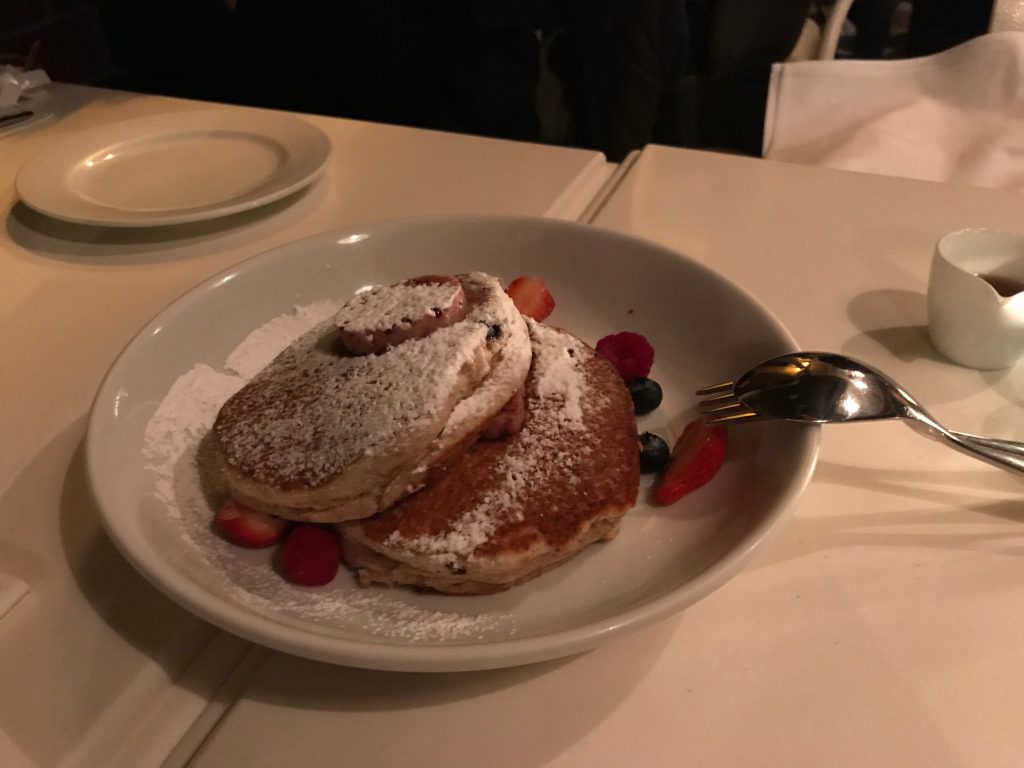 We took the train back to Tokyo and got back about 10:30. Mariko usually was asleep by that time most nights so it was a little late for us, but worth it.