Why am I having so much trouble sleeping? I guess I've been a light sleeper for a while. Ugh. I heard people out in the hallway at midnight and then at 3AM and it woke me up. I did have an interesting dream about a buddy becoming a Mormon priest with a collar and everything. It doesn't make any sense, but what dreams do?
It was nice to be at a familiar place, though. Toyoko Inn was only ¥10,022 for two rooms for the night and we got free breakfast as well.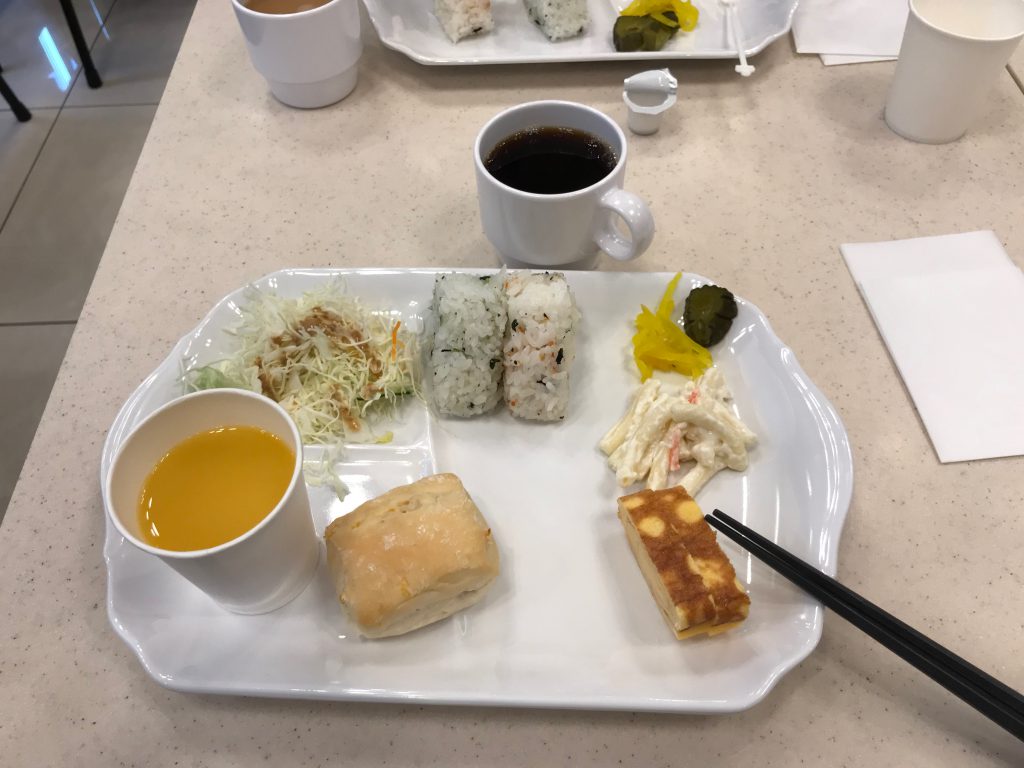 I had no idea how close I was cutting it, but we walked to the train station, bought our ekiben, and then only had a couple minutes on the platform before we got on the train. Here's my bento.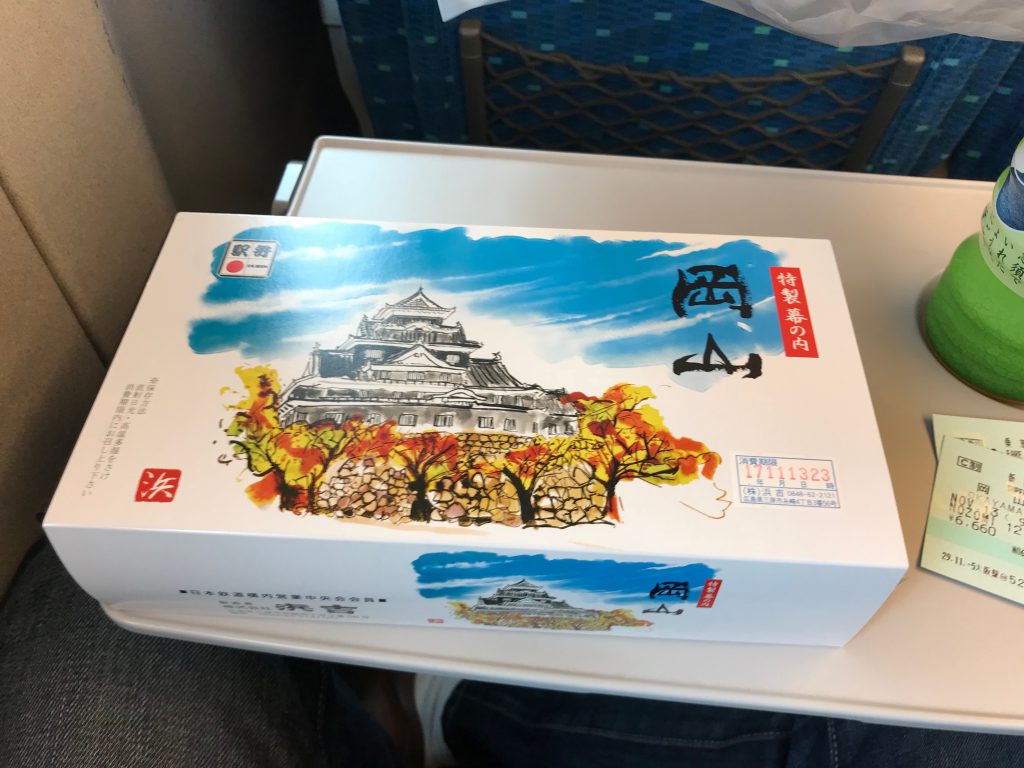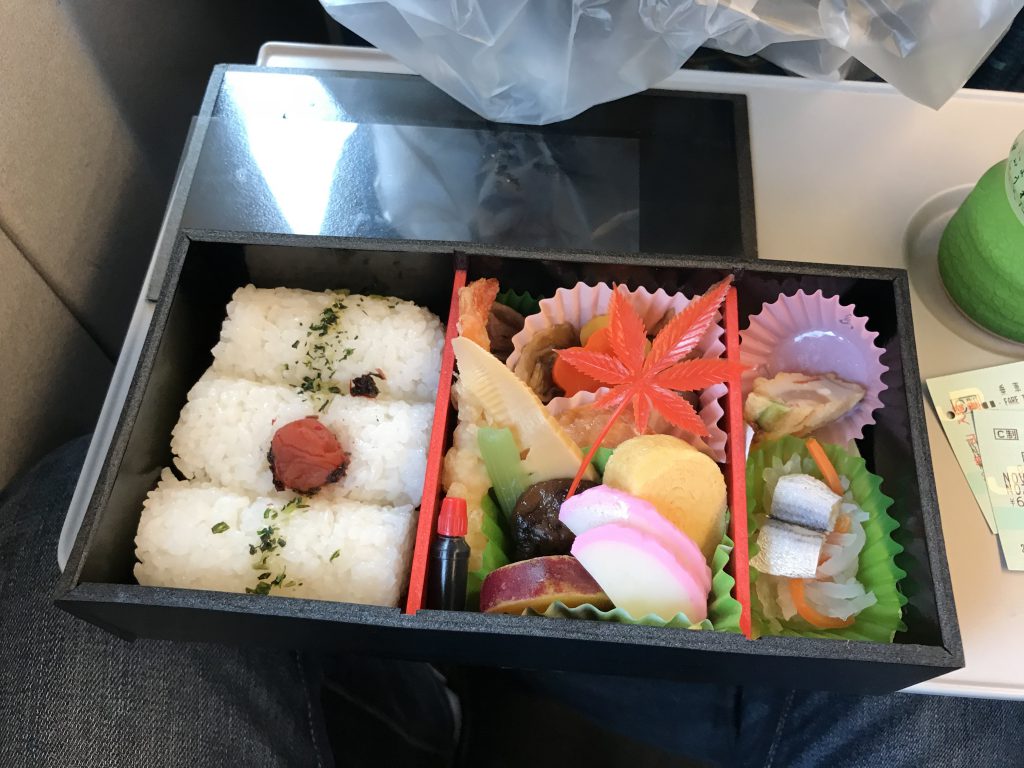 The Shinkansen trip wasn't bad, though the people behind us seemed a bit nuts. His iPhone kept going off and for the first hour or so (the trip took about four hours) he kept pushing his suitcase into my seat.
The view of Mt Fuji was obscured by clouds today.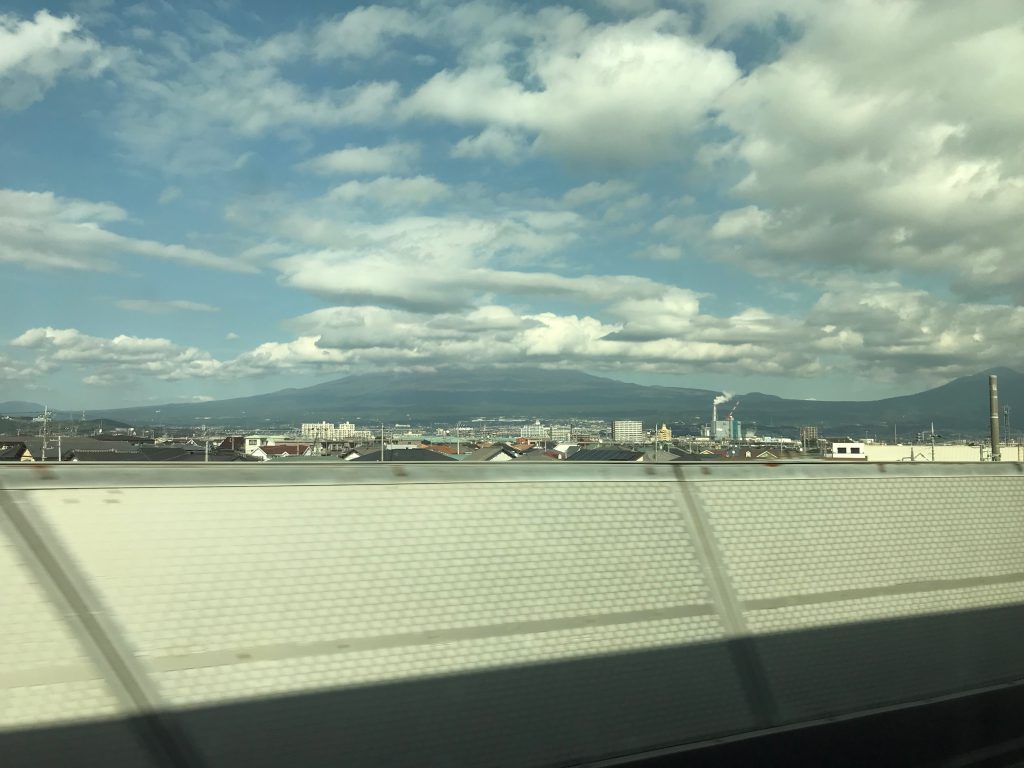 We made it to Shinjuku and did some more shopping (as we do) and stopped in a random coffee shop in the afternoon. They had a wagashi and coffee special which we enjoyed.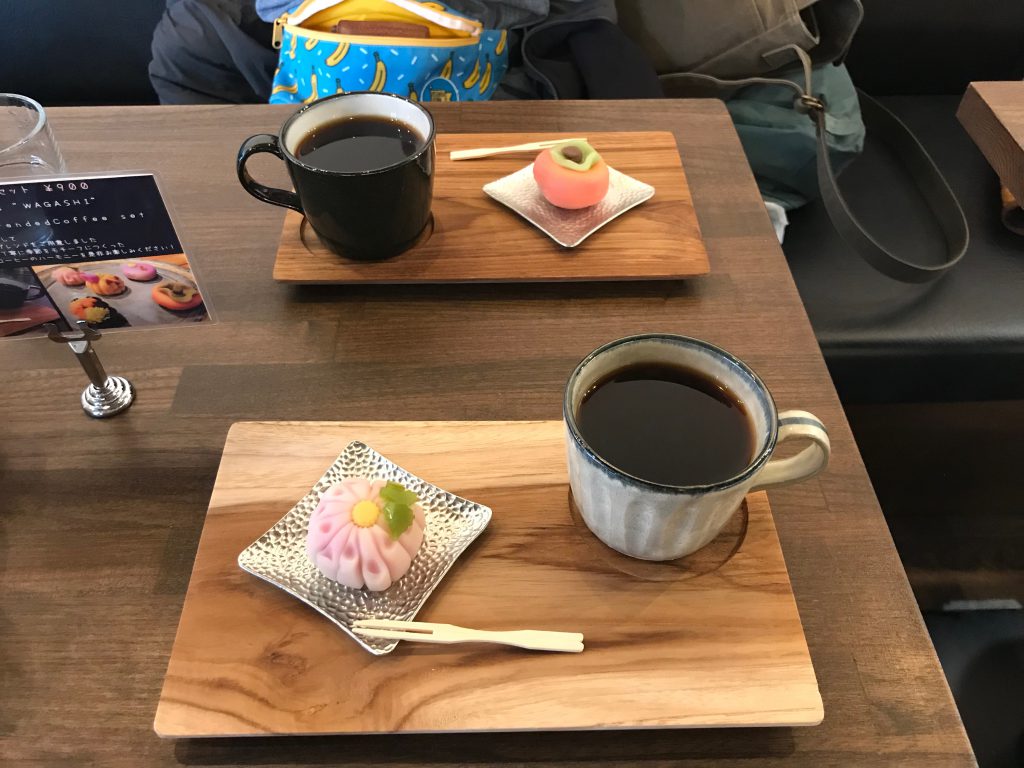 After that we checked into the Nishi Shinjuku Hotel and then went out to dinner. Dinner was the Soup-ya which we have been going to for years now. I got their "new" special.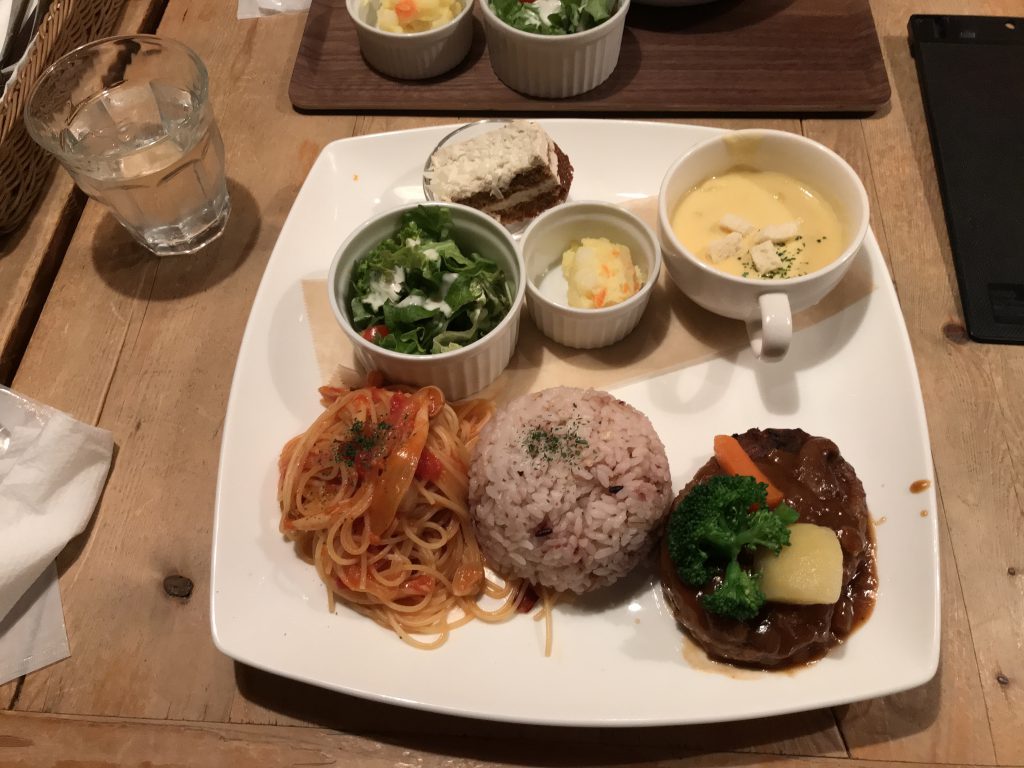 When we left the restaurant, it was raining! That'll teach me to watch the weather reports. I didn't go to the Watering Hole for a beer because it's a 20 minute walk, mostly in the open, and who needs to walk in the rain in Japan? As my aunt says, the rain is different here than in the US. Let's hope there's a dryer day for me to get my beer. I got a can of craft beer from Lawson instead.