My opinion is changing about the hotel we stayed at last night only because I actually slept pretty well. I'm not sure it had much to do wit the hotel, but any reason to think better of the place is good, right?
The breakfast that came with the room was pretty impressive. Not the best taste-wise, but there sure was a lot to eat. Surprisingly there were two women in marathon clothing who were eating there as well. I'm not sure it was the best idea to eat this traditional Japanese breakfast, but as my sister says, "You do you."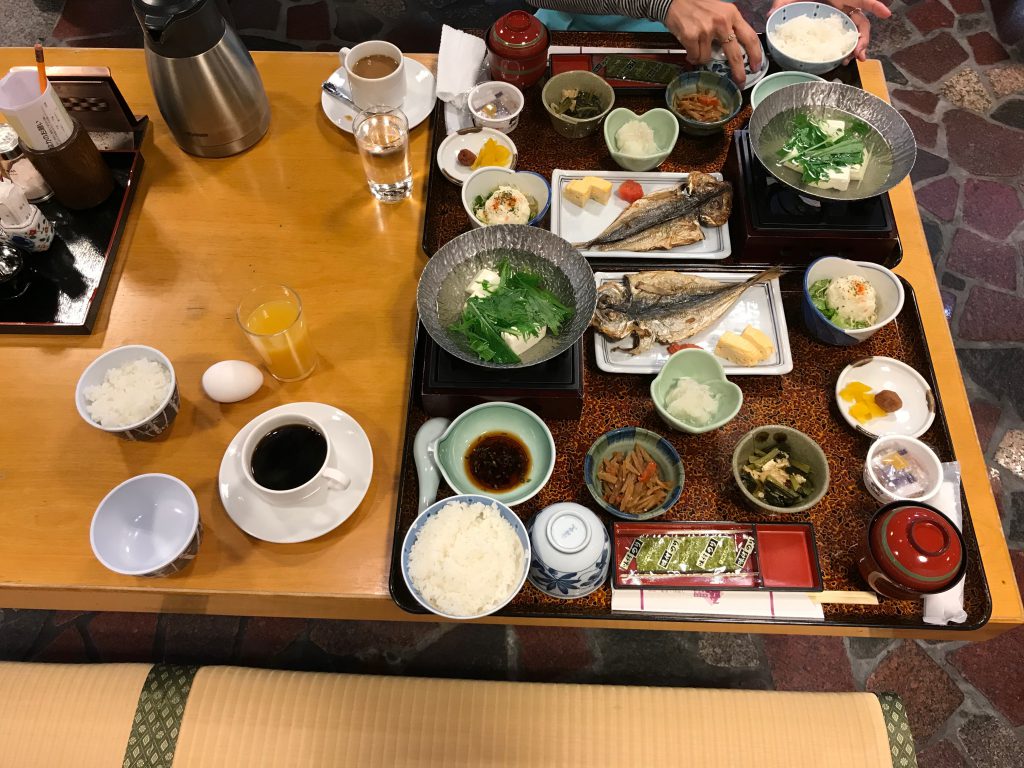 After that it was on the train to meet AJ who was going to drive us to watch Yumi run the marathon. We got there about the time the 3-3:30 pace runners were going by. We went to meet Yumi's parents on the marathon course near 26km, and I found them just in time to see her brother run by. Yumi's parents had Salonpas spray (sort of like Bengay spray, if it exists) and were providing it to runners.
Sorry, I don't have the pictures, but my sister does. She even has a great video of AJ cheering the runners. You don't often see a tall black guy yelling "Gambatte!" in rural Japan and it made everyone smile.
Here's a picture near where we were standing of a guy harvesting rice.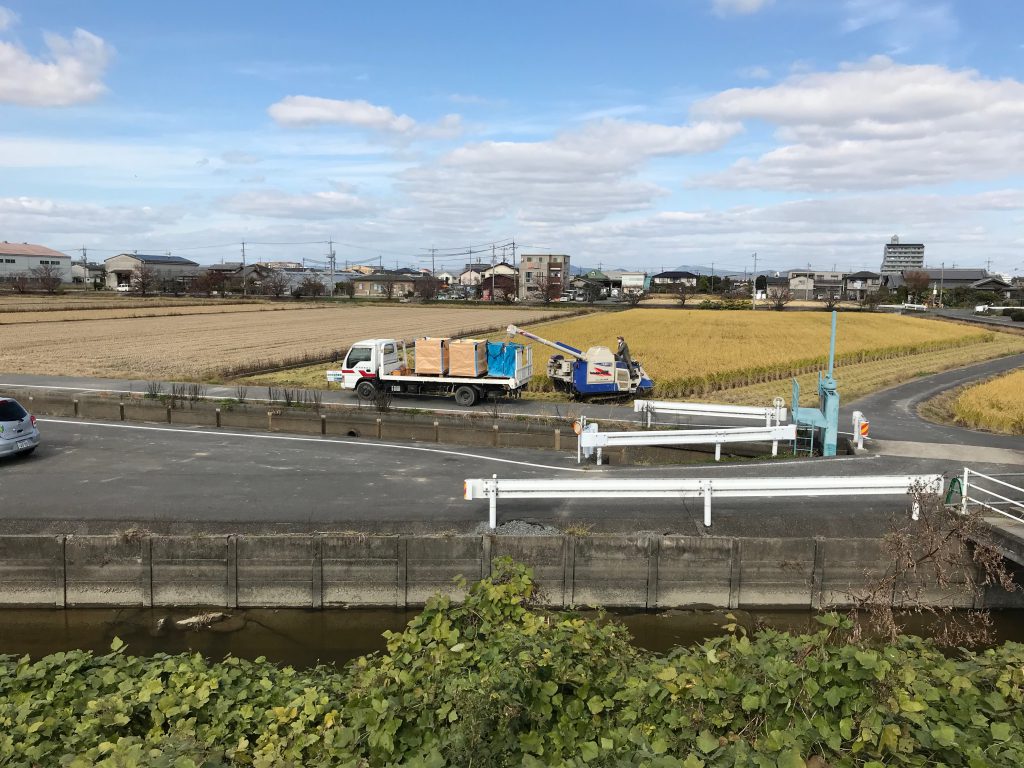 We had dinner with Yumi and her running club, but we spent most of the afternoon hanging out with AJ. Lunch at Mos Burger (no pictures this time) and some driving around. I saw this guy with a big fishing boat on the back of a mini-pickup truck like they have here in Japan. We were wondering how it was attached and if it was safe to ride behind him.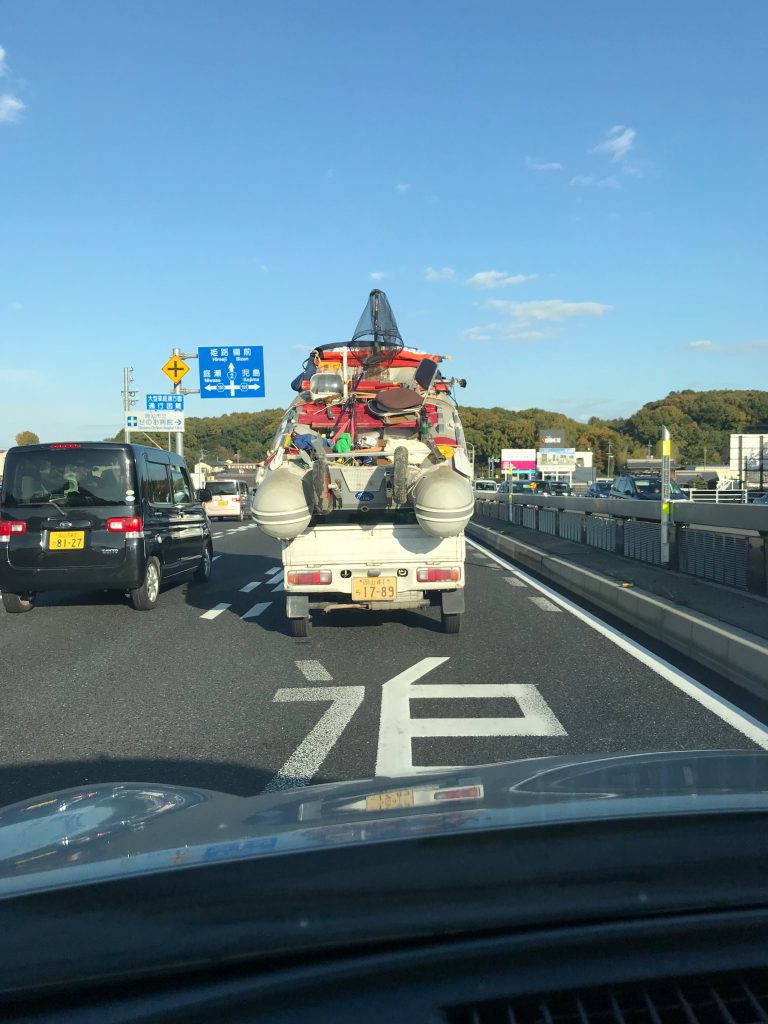 Somehow we ended up in the Okayama Aeon Mall (the third largest in Japan?) I think it was probably because I suggested finding some craft beer so I could do some day drinking. It was afternoon, so probably more like happy hour.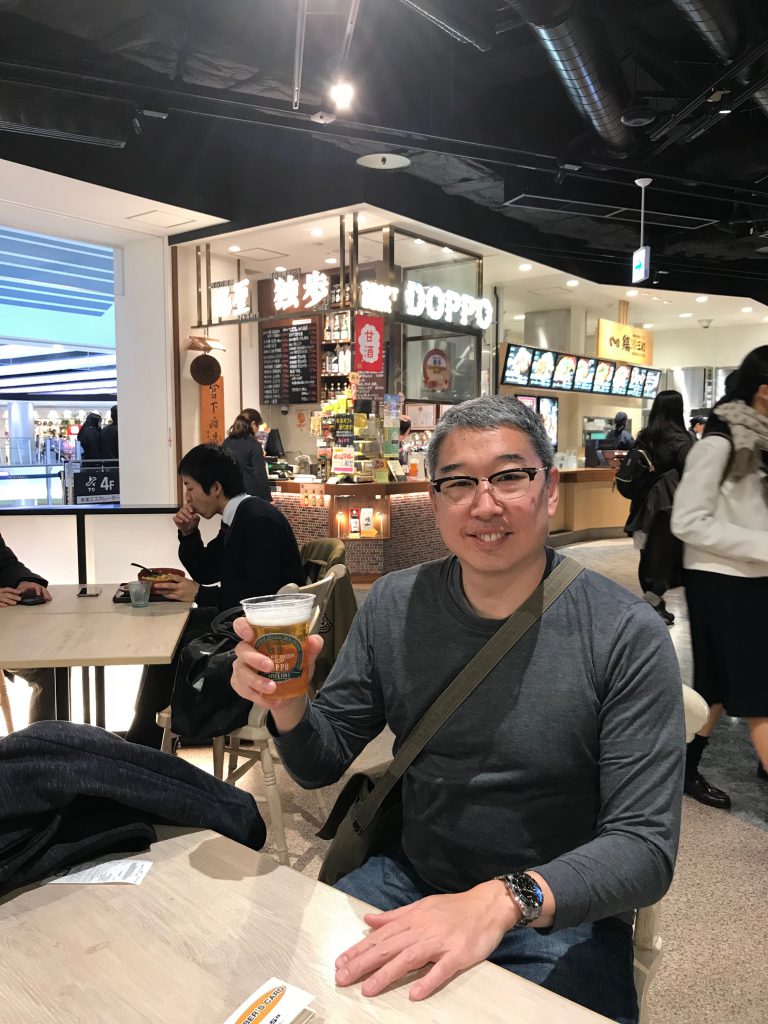 After that we checked into a familiar Toyoko Inn east of Okayama Station, and then dinner with Yumi and her running club!