Today was another travel day from Fukuyama to Kurashiki, which is much closer to Okayama which is where we really want to be. Because of the marathon, we're doing all sorts of nutty things. We went to Okayama, to meet Mariko's friend Yumi who is running in the marathon. We went with her to pick up her marathon packet.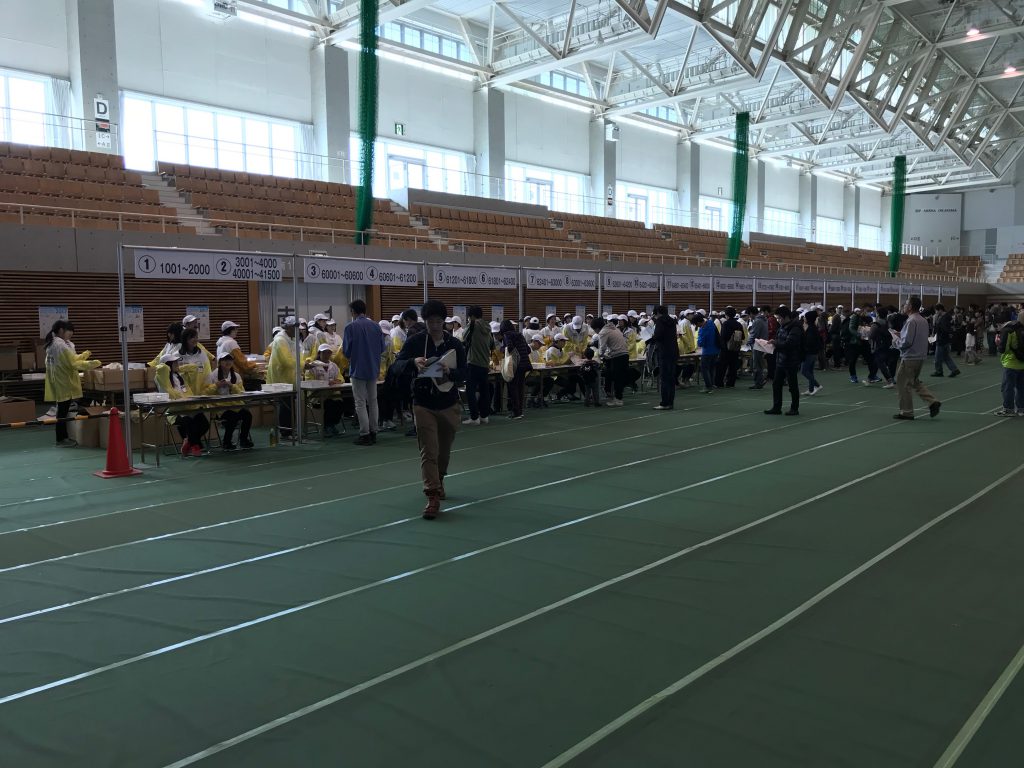 And here's her number!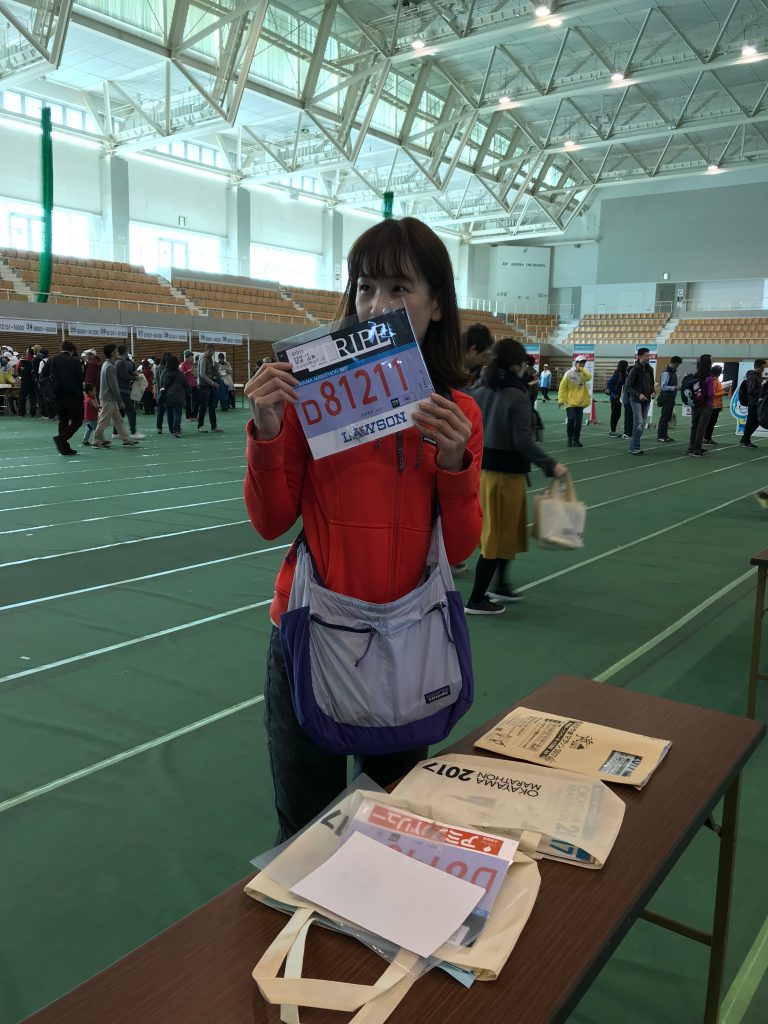 From the left, Yumi's co-worker AJ from Baltimore, me, Yumi, Mariko in the middle of the poster, and Yumi's brother, who I'd never met, on the right.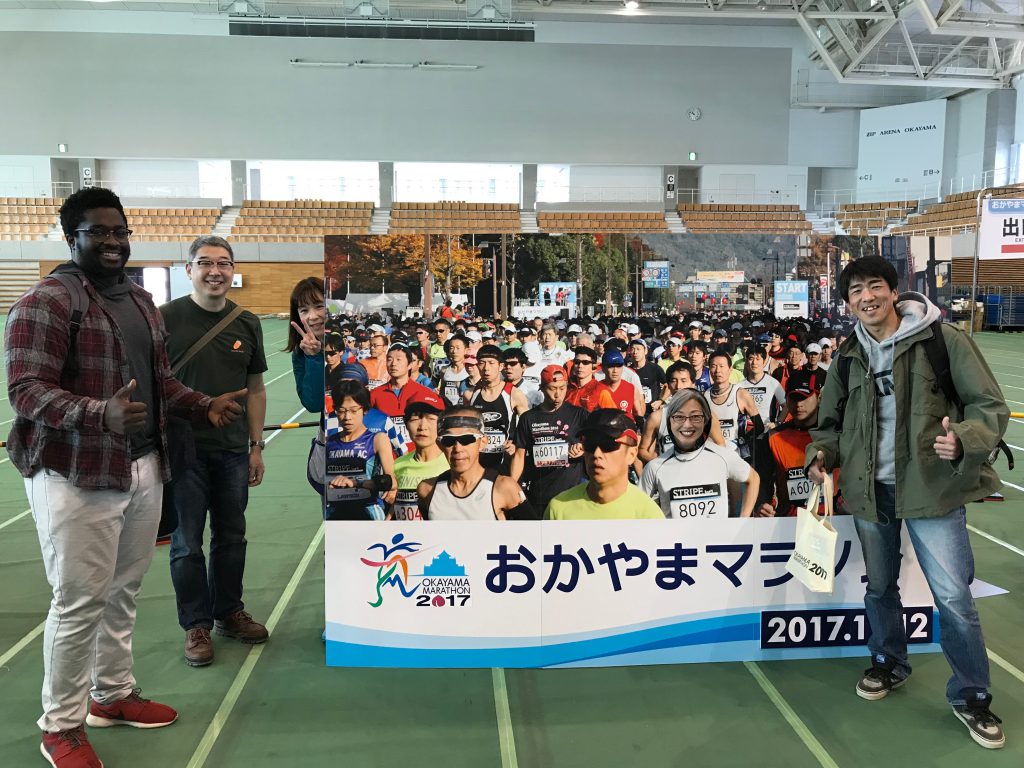 The marathon also came with a fair, and the fair included lots of things you wouldn't expect in the US. Including Okayama craft beer!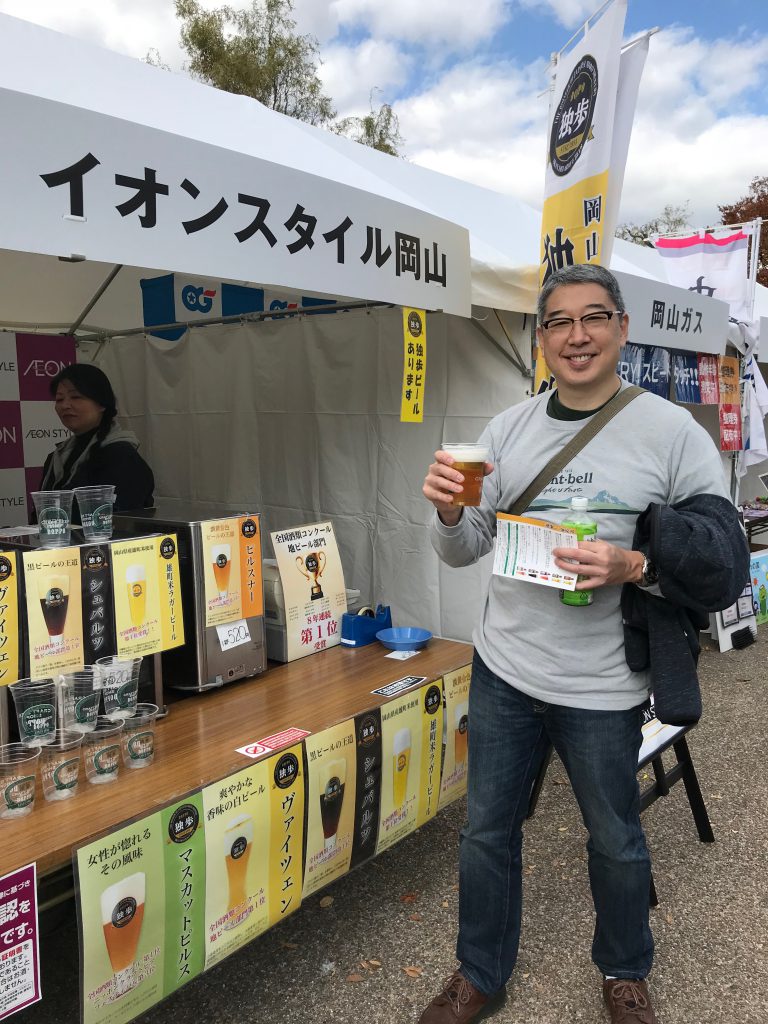 Yakiniku sandwiches form Niimi that were surprisingly great.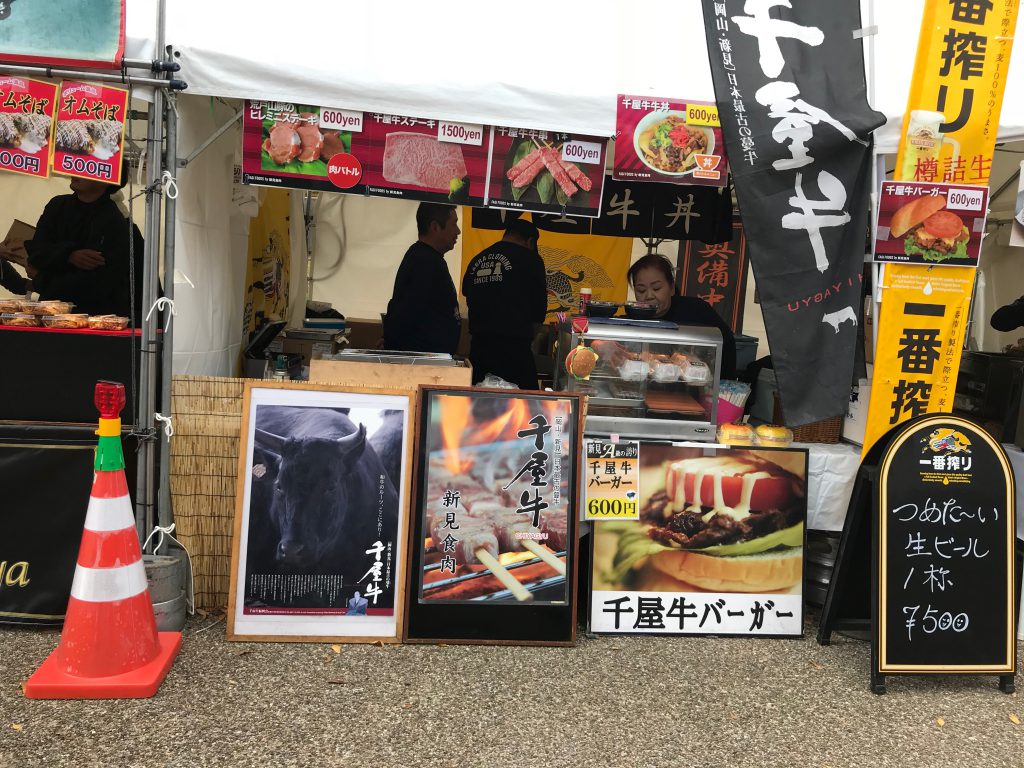 Maybe not enough meat, but the bun was fluffy, and the mayonnaise-based spread was delicious. Way better than AJ and I were expecting and we even talked Mariko and Yumi into getting them as well.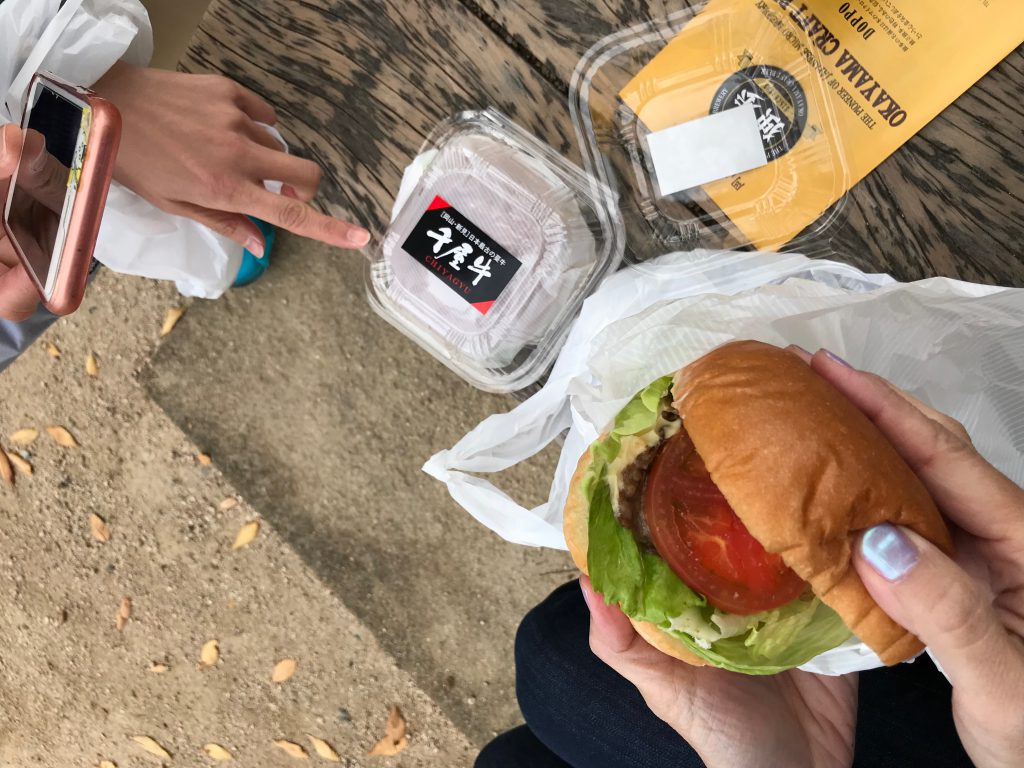 There was also a stand with steak from Tsuyama, where they only produce two cows a month. There was a group of four by the grill, one grilling while three watched him and the steak was fantastic. I guess if it's only two cows a month you want guys making sure it's cooked correctly.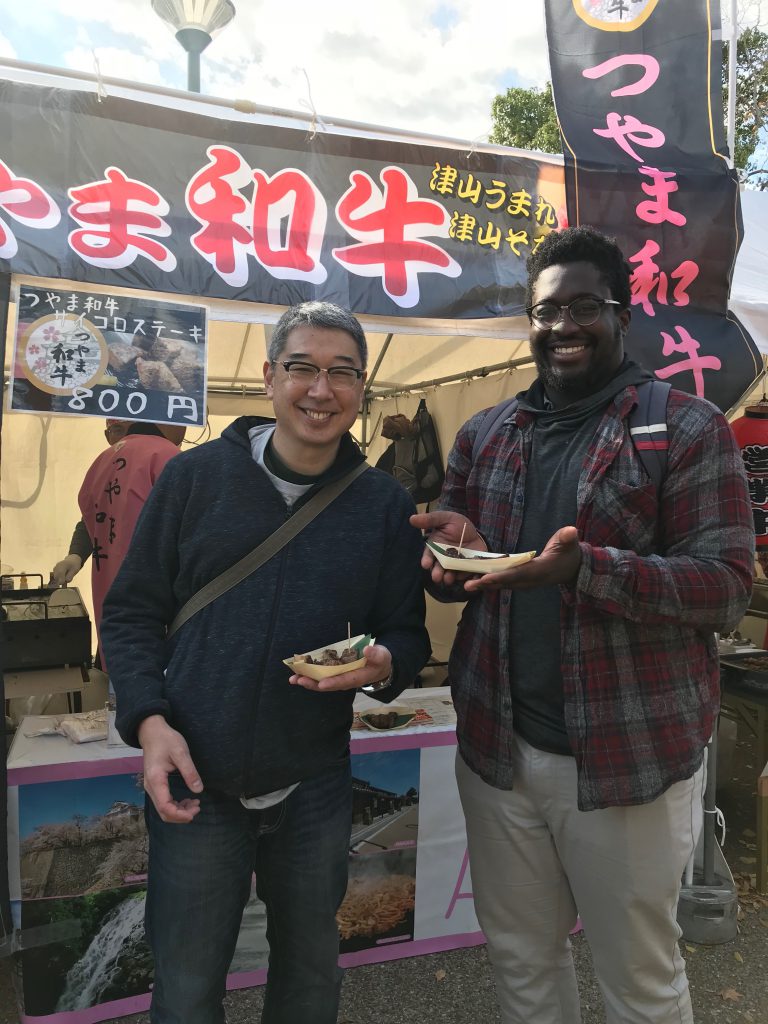 Just the process of getting the steak into the dish was something to watch.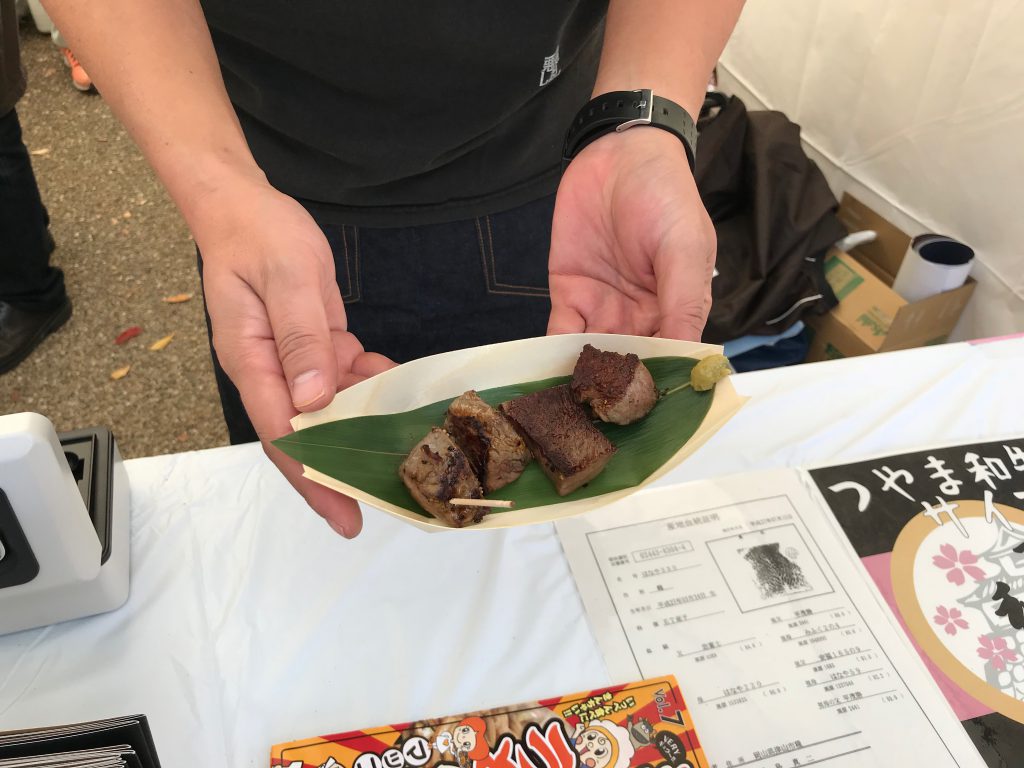 After that Yumi had to run some errands and we went with her. While she was getting her foot taped, AJ and I went to a famous pork bun spot that was delicious. I'm used to the quality of pork bun that they have in the convenience stores where you really need the seasoning and mustard to make them palatable. This did not need either condiment, though they were provided.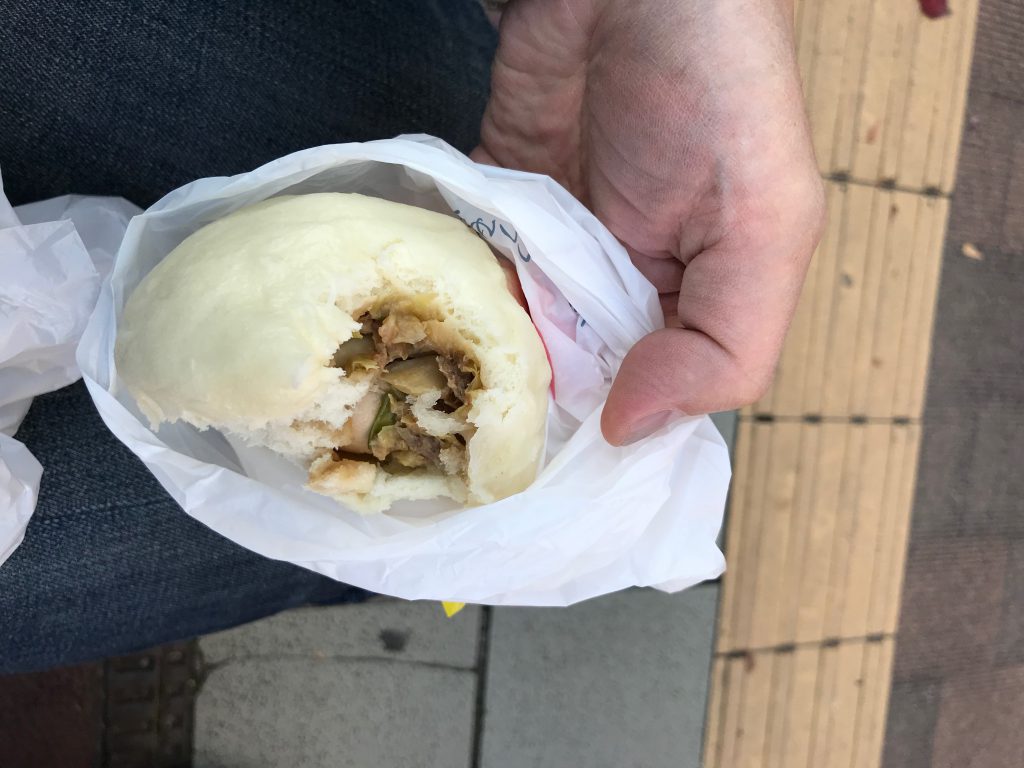 After that we went for dinner then Yumi called it a very early evening. Mariko and I are now in an unnamed hotel in Kurashiki. Mariko swears Kurashiki is a great place, but it's a total shithole after dark. Lots of drunks of all ages. Some rough looking guys and flashily dressed single (working?) women on their way from sketchy cars to wherever they're going.
And the hotel is a true dump that cost $300 for the night. It doesn't just need a renovation, it needs to be torn down and rebuilt. I think the room rate is a 5x markup for the marathon and I didn't pay much more for the club floor of a high-class hotel in Kyoto. It's the only thing that was open and what we have to do so Mariko can visit Yumi so I should just shut my piehole.