I actually slept well last night! I guess it's probably because I got to sleep early and for some reason I woke up at different times through the night. My sleep was disturbed differently than I'm used to.
In any case, today we went to visit my aunt and cousins in Hikari-shi, Yamaguchi Prefecture which is really in the middle of nowhere but conveniently near an almost-abandoned shinkansen station. There is some industry nearby, some oil refineries and a shinkansen manufacturing plant, but there sure doesn't seem to be a whole lot going on otherwise. Tokuyama Station used to be a bustling area but now they roll up the streets at 6PM.
Anyway, still have to visit the relatives, and luckily my cousin's kid and grandkid were there. I last saw them two years ago when the grandkid was just born!
We started the day at Pronto because we found out that a lot of the other coffee shops didn't open until 8:30. Weird. Then it was off to the bullet train. I guess the Nozomi stops at random small stops a couple times a day so it was good we didn't get a rail pass. Otherwise it would have been the slowest bullet train, the Kodama, to get here.
I will spare you the family stuff, but my sister and slipped away to do some shopping at the local "mall", the Jusco. Jusco seems to have lost the McDonalds, but they did have their usual clothing and odd specials. The grocery store also had an odd selection of beers including a special display that had bottles of Rogue and Terminal Gravity.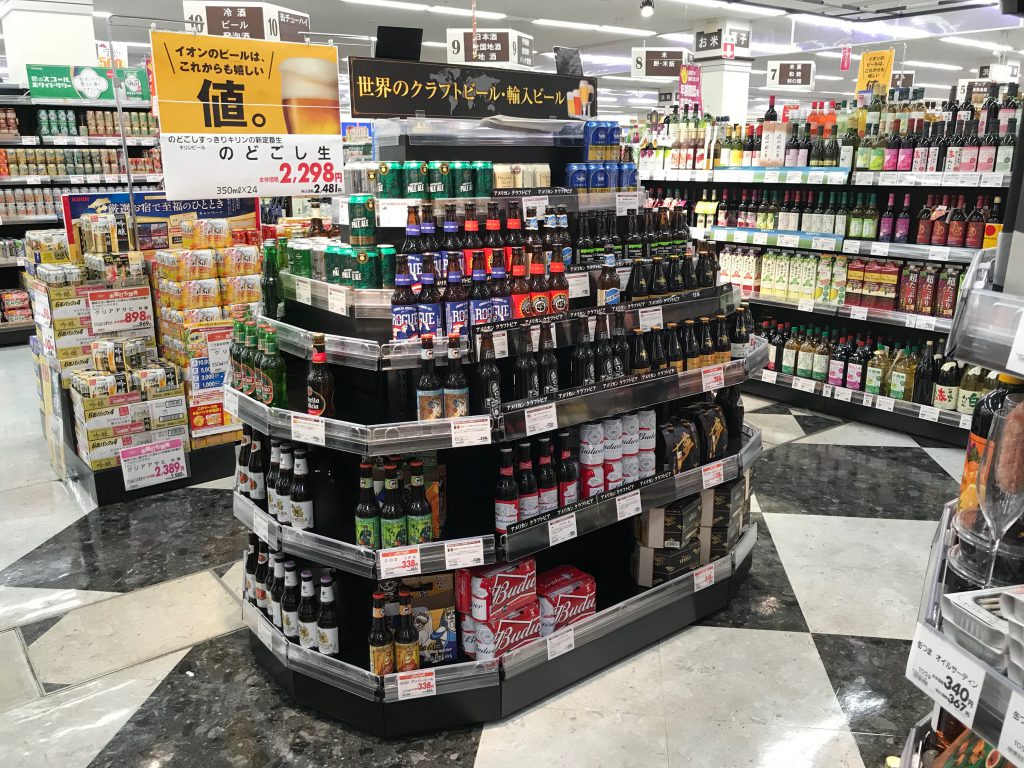 Fine, here's a picture of me and my aunt.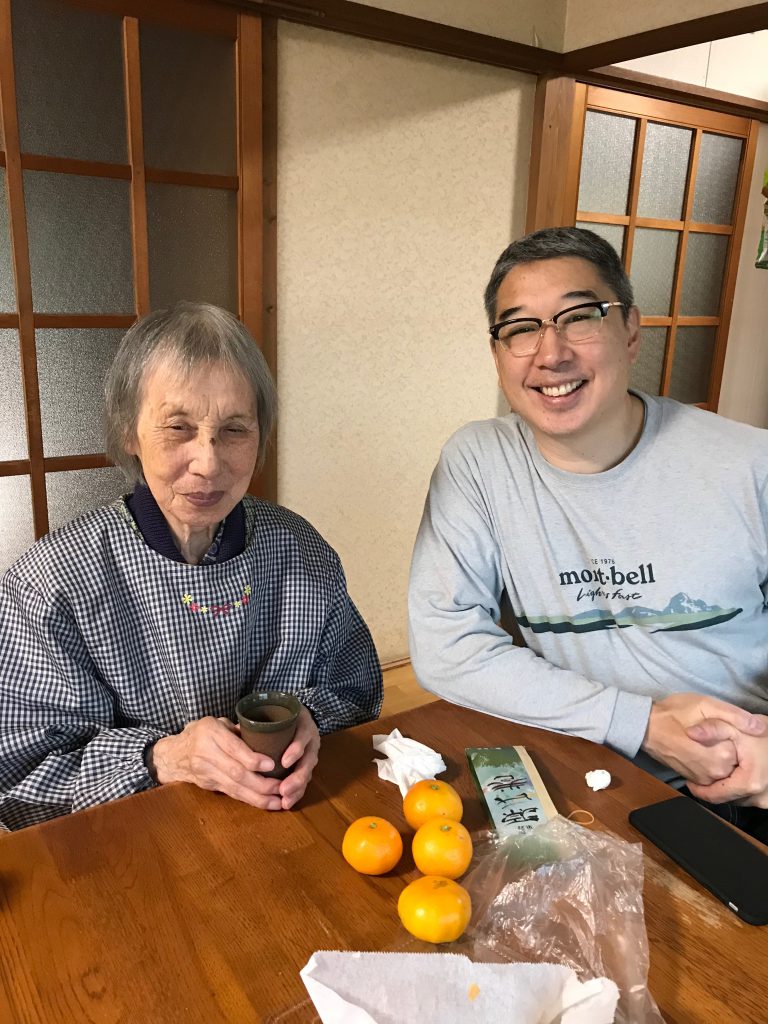 And here's dinner! I'm removing the picture of my cousin's grandkid because I never asked permission to take her picture.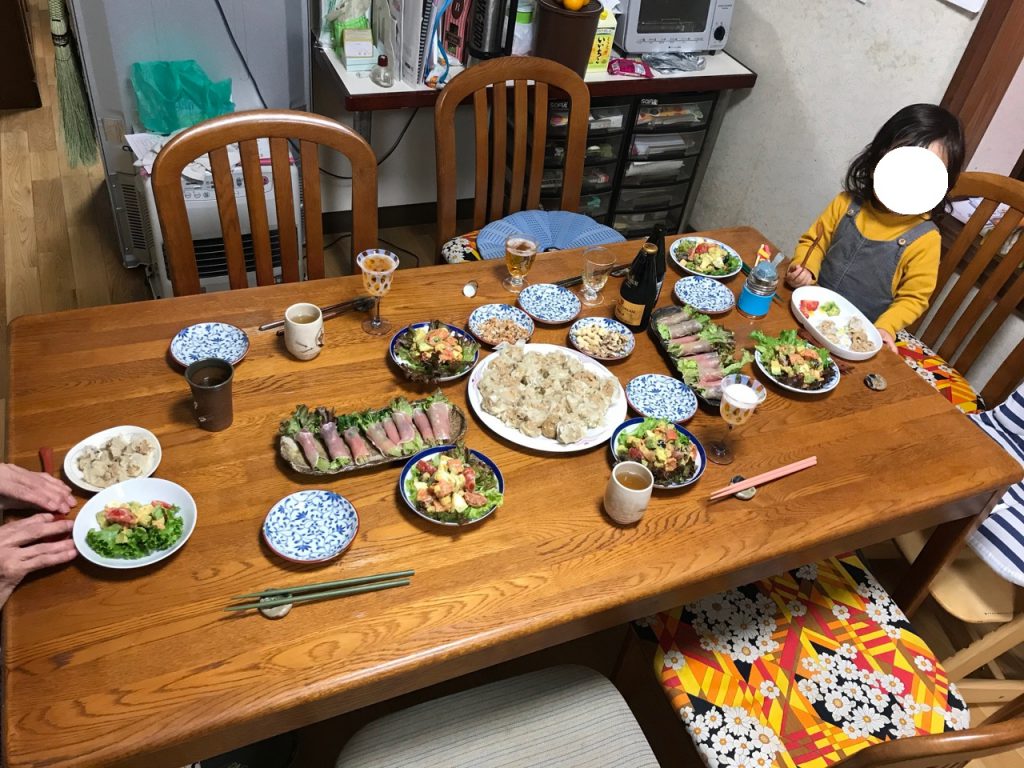 We're staying at one of the hotels in town tonight and it's quite inexpensive. I'm hoping it'll be quiet because the doors are pretty thin and I've heard an ambulance go by every half-hour or so. Better than a train every five minutes, I guess. The room is also huge compared to the big towns. I think my sister wins though. She got a larger room with a larger bed. At least my toilet was "Sanitarized."