Oh boy. I slept eight hours, waking up a couple of times, and I was dragging when the alarm went off. Ah well. It was a rainy morning anyway and we got a late start and I wanted to try the hotel's breakfast buffet. It's a standard Japanese buffet and I should've taken a picture of the perfectly round sunny-side-up eggs. Actually, I think they were basted or whatever you call it when you cover them and steam them for a bit. Here's a picture of round two for me.
Being that it was rainy, we just tried to make the most of just going underground from place to place. Did some shopping and wandered around a couple of underground shopping streets. As I was expecting, lots of places were way too hot and humid.
Made it to Nana in the Grand Front Osaka building for lunch.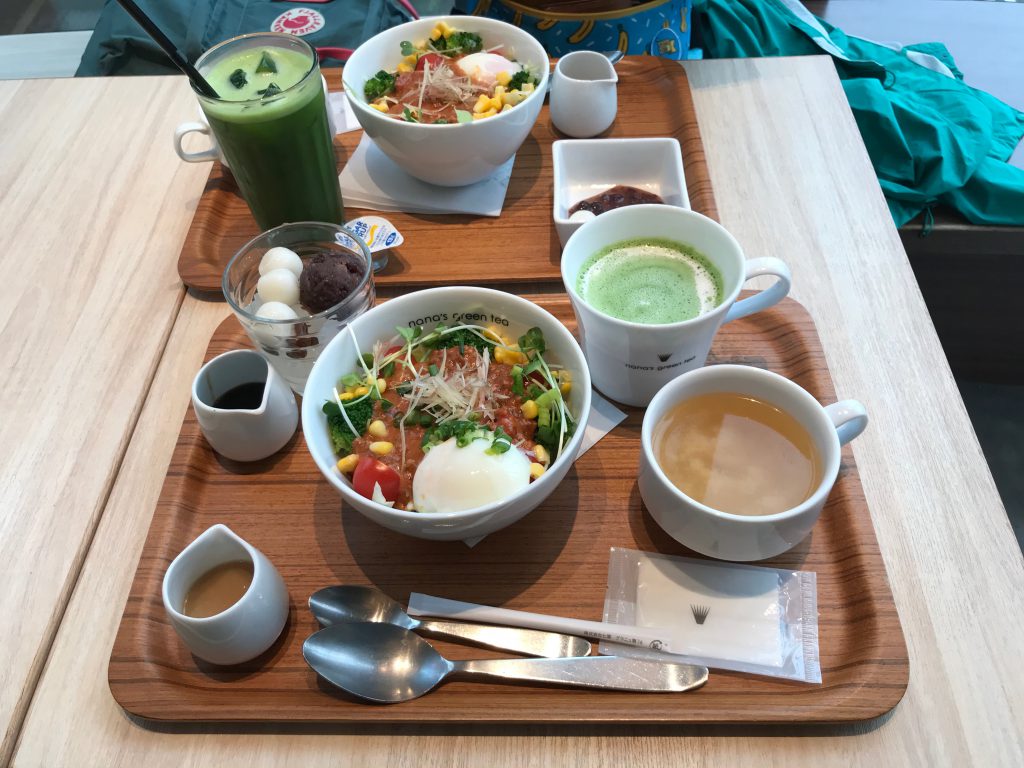 Also went to a couple of places in the Hankyu Department store. All places we've been before but really both my sister and I just like wandering around Japan even if it's familiar.
Plus, the food is great. We went back to Grand Front Osaka for okonomiyaki. We went to the okonimiyaki store in the north tower, but it's on the hipster food floor with loud techno and they require you to buy one item and one drink. It was weird. In the south tower there are two okonomiyaki stores side-by-side and we tried the one that I hadn't been to before. This one was weird too because you put the sauce and toppings on yourself.  They came out nekkid.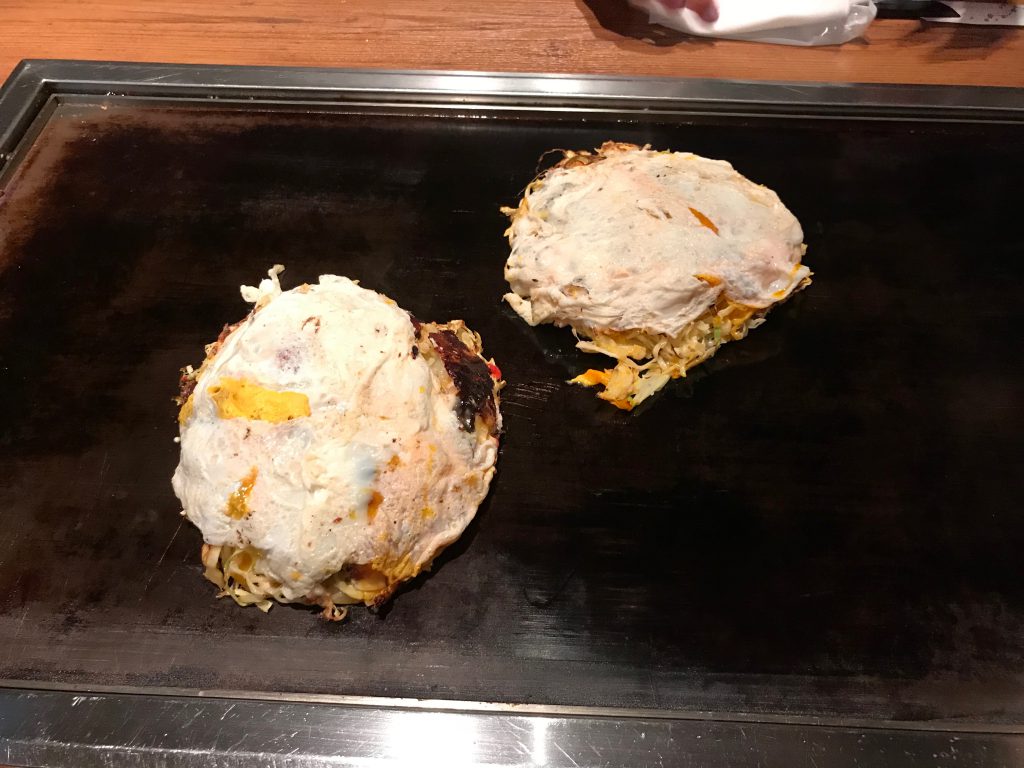 Here's how they should look.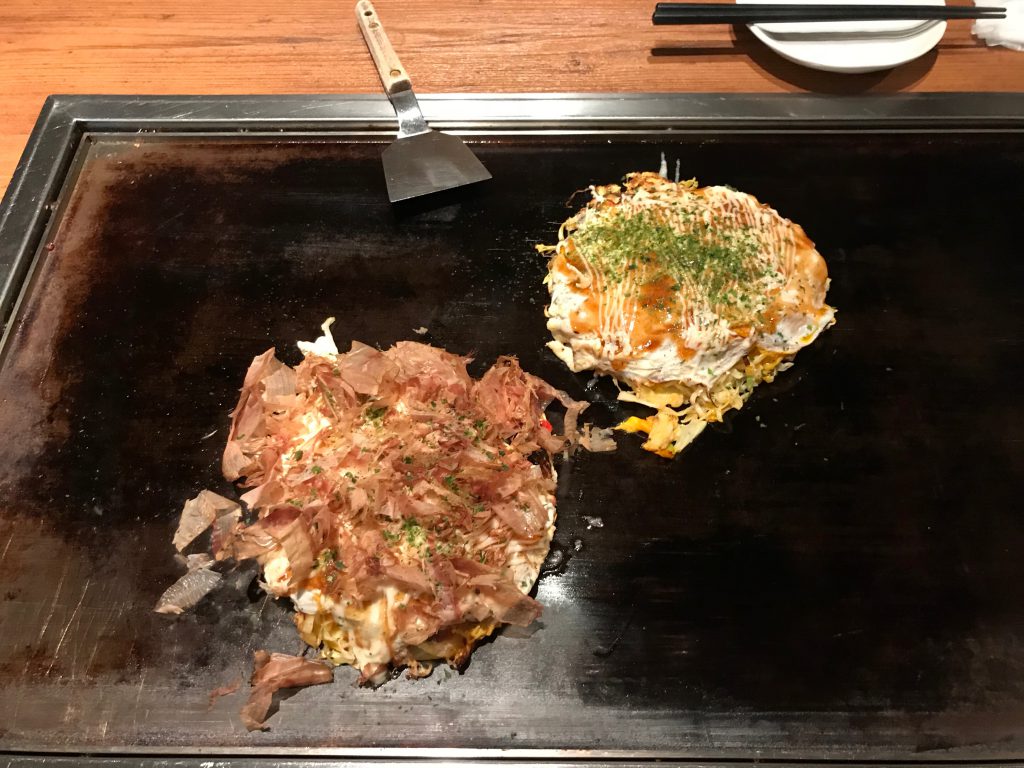 They were tasty, but they fell apart as you ate them. I think next time if I have the choice, I'm going back to the store on the left. (All counters, no tables.)