Kind of a limited day today and for some reason I was still sleepy. Did I sleep well? No. I'm thinking that this aging thing isn't agreeing with this jet lag thing. However, the morning was the time to rally and get some breakfast. Of course my sister wanted to go to Pronto, especially because it's really cheap.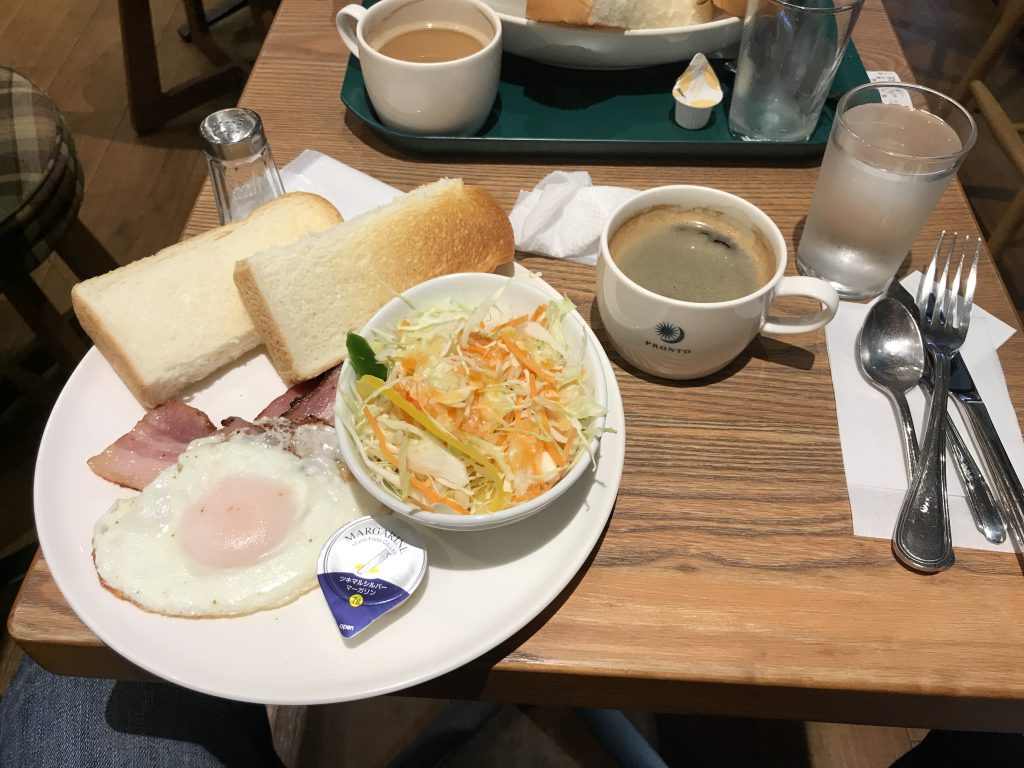 Then it was back to the hotel before my sister had her appointment to get her hair cut by a hairdresser who used to work in NYC and has cut Donald Trump, Jr's hair. I think she now has cooties. I noticed that I only had another day's worth of clothes left, so I did laundry while she was at the salon. The New Hankyu Hotel Annex (which really isn't very new if you look at the fixtures) doesn't have an on-site coin laundry like many Japanese hotels do and they sent me to a place in the neighborhood that was in the same direction as my sister's hair salon appointment. So while she was pampered, I got to stand around here.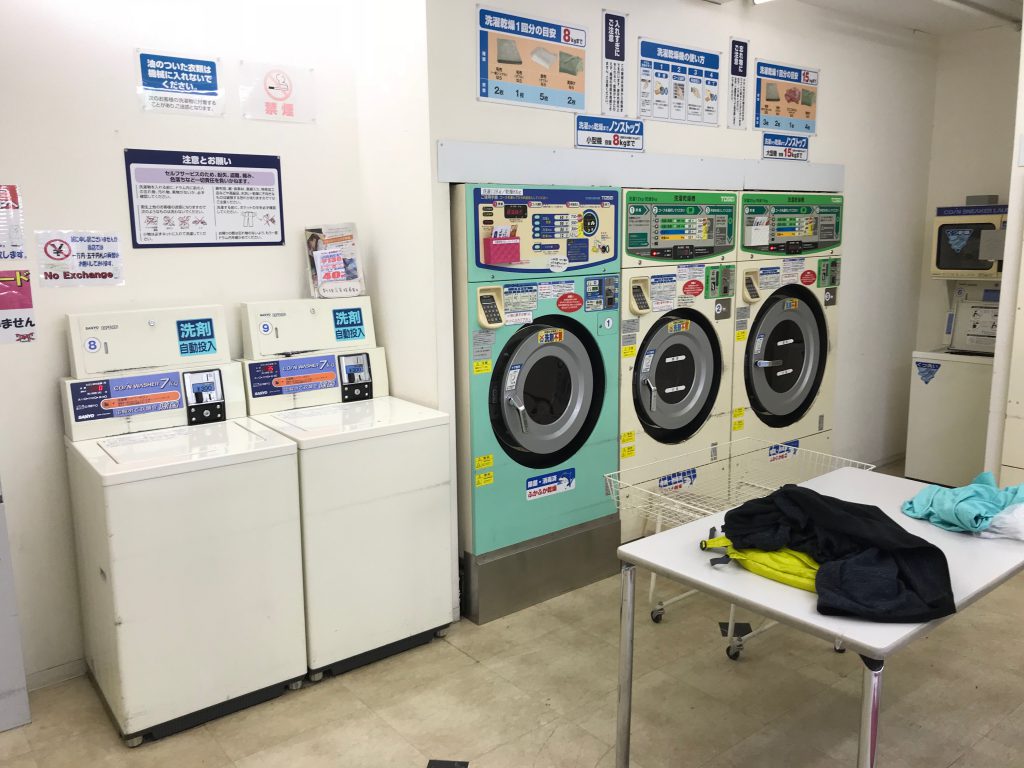 The view out front was equally awesome.

I saw a Sagawa Express office, and it had a sign that said it was open 8-5, but the door was locked. We went back to the hotel so I could ship the books that my cousin had given me for my mom. You can ship things directly to the airport very near the check-in counters which is very convenient, but Sagawa Express really didn't know what I was talking about. The hotel sent us on a merry chase to an office that was a block further than they let on and this office was also 8-5 and locked. The building manager tried to get us some help but we just had to wait for a truck to finally pull up. And the guy in the truck had no idea what I was talking about.
So, just like last year, I took a taxi to the south side of the station and went to Kuroneko Yamato Express, and they sent my package to the airport for me in a Sagawa Express box.
After that my sister had much better luck returning an item to Mont Bell that was destined to be too small for my brother-in-law, and we went to Yodobashi Camera's restaurant floor for lunch. We went to an omurice shop that we've been to before, and I ate way too much Japanese curry.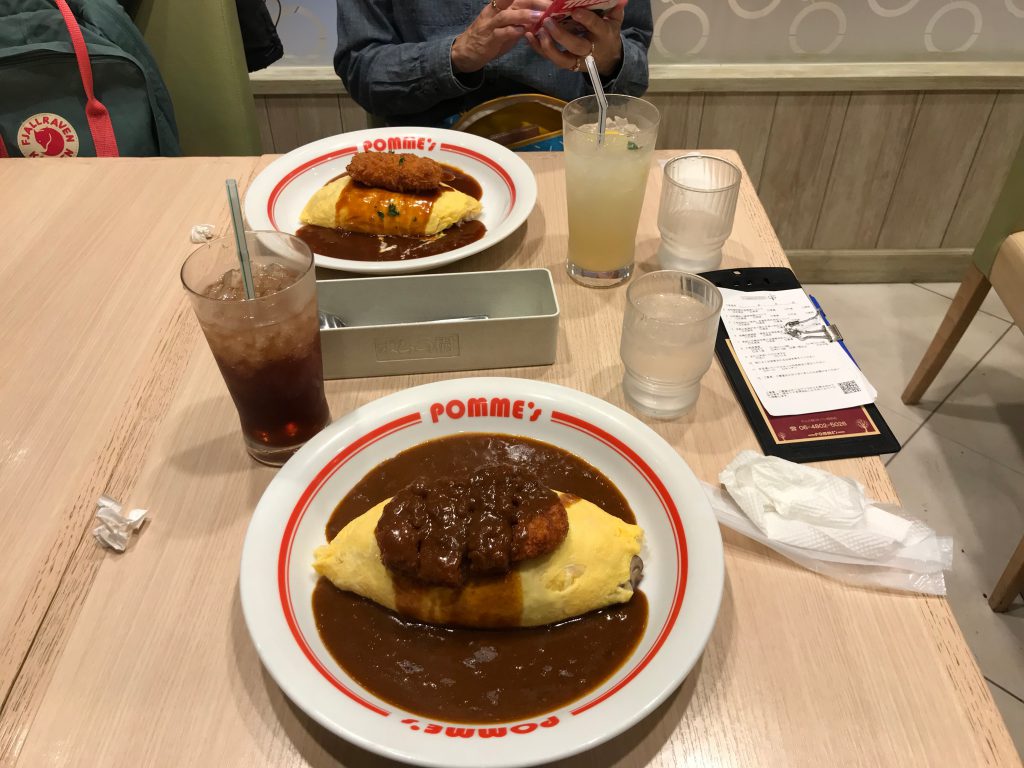 We went through all the floors of Yodobashi Camera and they don't seem to be nearly as good as they used to be. One floor is completely under construction and the clothing floors are missing large sections of stores, including the t-shirt shop we were looking for. They also seem to be missing some of the electronics stores I was expecting to see. I guess it's all just progress.
For some reason my sister and I were quite tired and decided to go to Toki (our usual matcha dessert stop) for a treat. I finally filled up my points card and next time I get ¥500 off!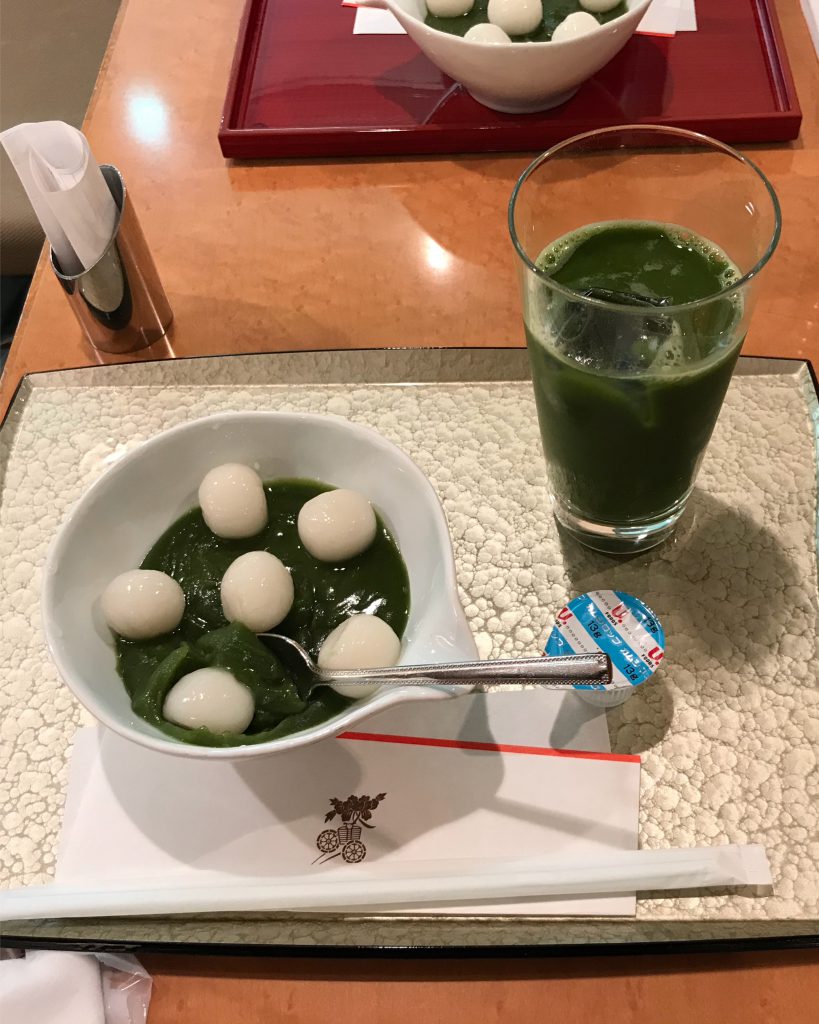 Then it was back to the hotel for the rest of the afternoon.
In the evening my sister wanted to check out some shops in Grand Front while I went to visit my old co-worker Moriwaki-san and his wife. We ate at a yakitori restaurant where you ordered on a tablet computer. The floors were surprisingly slippery as if they'd coated them with cooking oil, but the yakitori wasn't bad.
Afterwards Moriwaki asked if I wanted to see anything in particular and I said we should try Minoh Beer. Last time we went they were closed (they close at 9PM) and this time we arrived around 8PM.
I had a seasonal beer that is supposed to be infused with maple leaves which tasted sweet and grape-like and I also had their prize-winning W-IPA. It's good, but not my favorite. I think that's what I was told I'd say by some other Portland beer aficionados.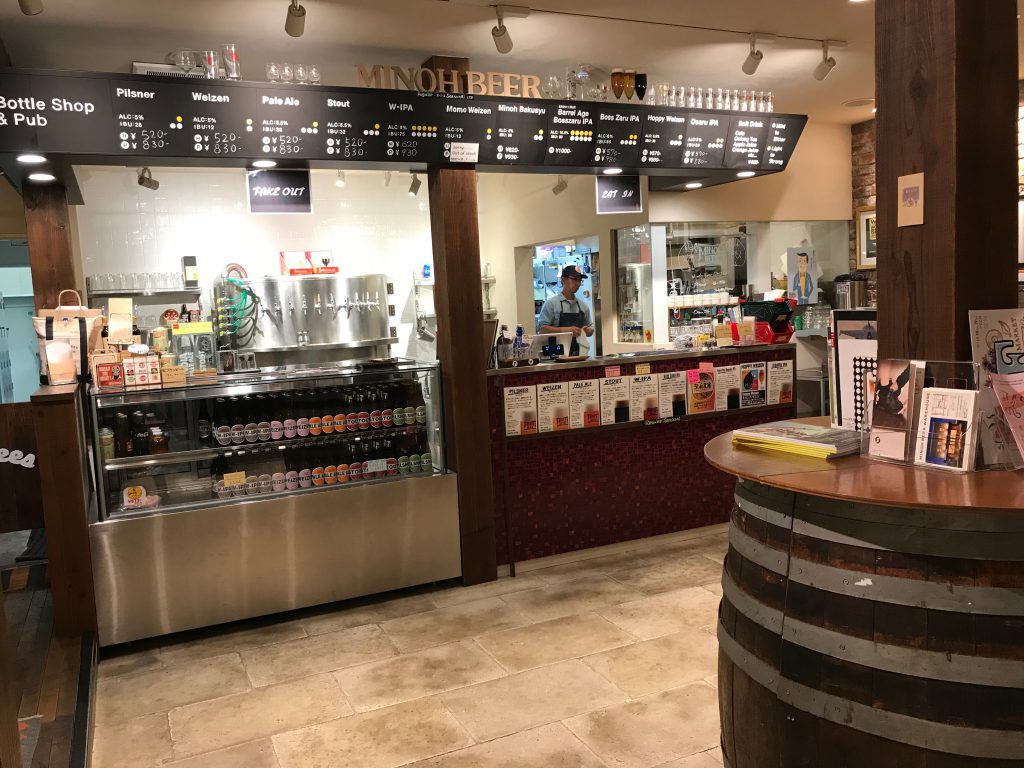 \
And that's it for the day!