This jet lag thing isn't getting better very quickly. I guess that just means I'm getting old. My sister didn't have the greatest time with it either, but that didn't stop us from getting out for breakfast. We decided to go to the Tully's in the Mainichi Broadcasting building, and in true Seattle form they kind of half-assed the food. It was tasty, but the toast wasn't warm. Mariko had an egg sandwich and she wasn't impressed either.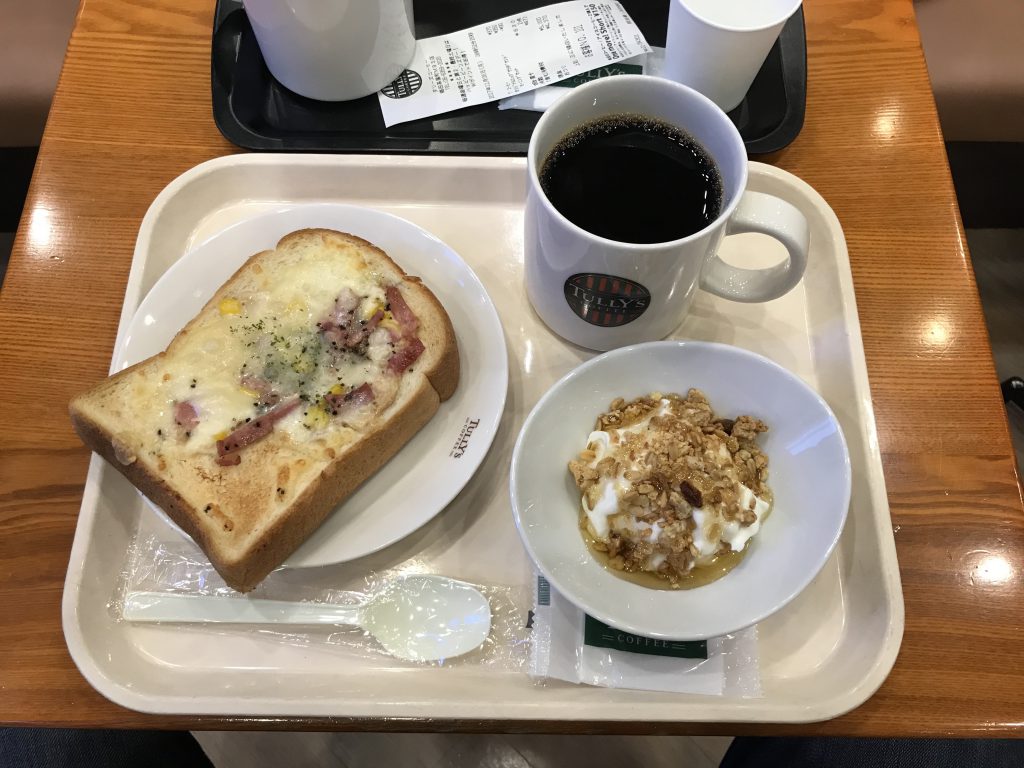 It was a beautiful day and Mariko wanted to go to the old Expo '70 site. We went when we were 4 and 5. It's a park now, and it was a great day for walking outside. They still have the Tower of the Sun, which is 230' tall and a little creepy.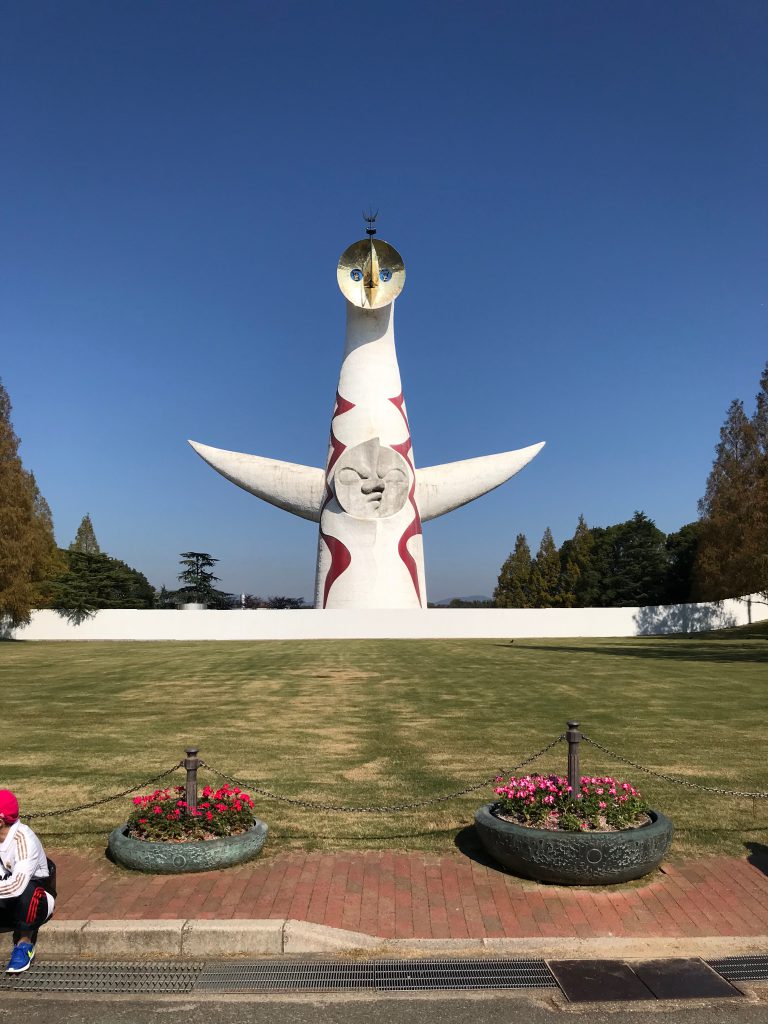 I have to take at least one selfie.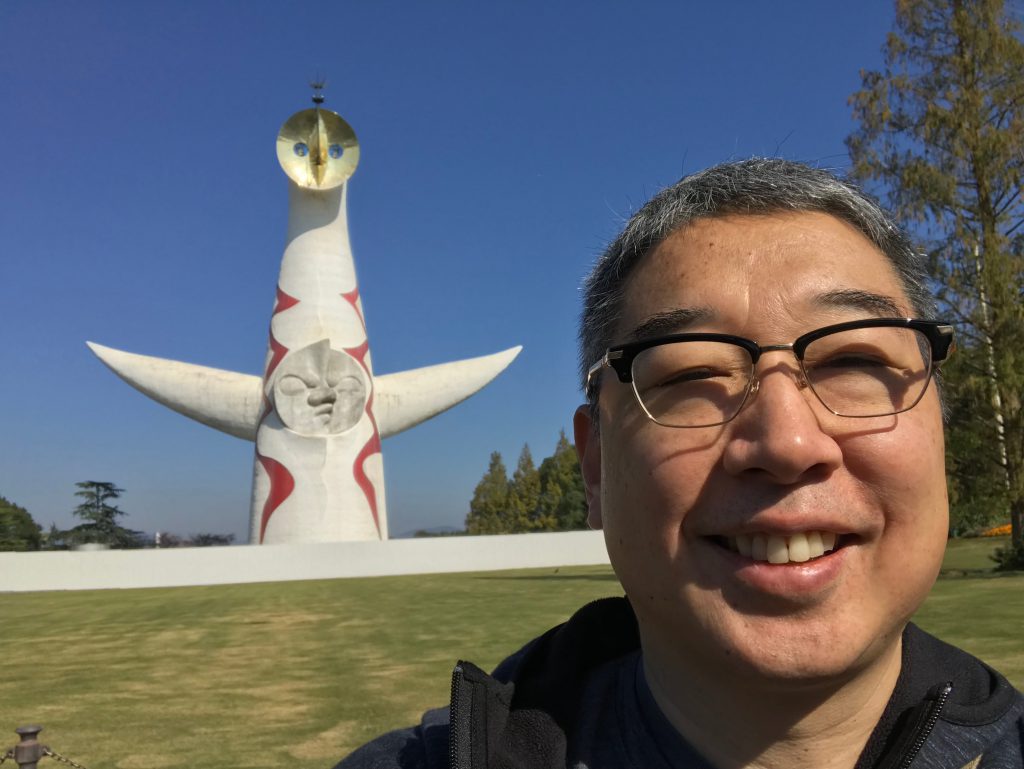 First thing we saw were signs for the "Cosmos Festa" so we followed those signs only to find that we're a few weeks too late.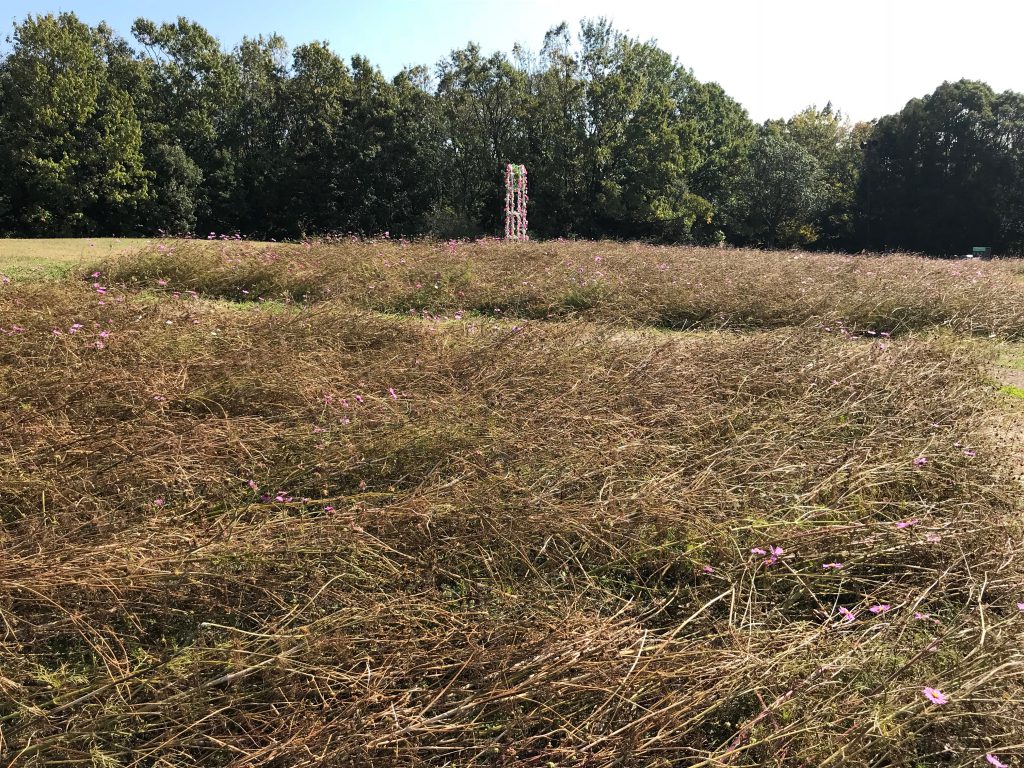 My sister wanted me to take a picture in one of the whoozits seats.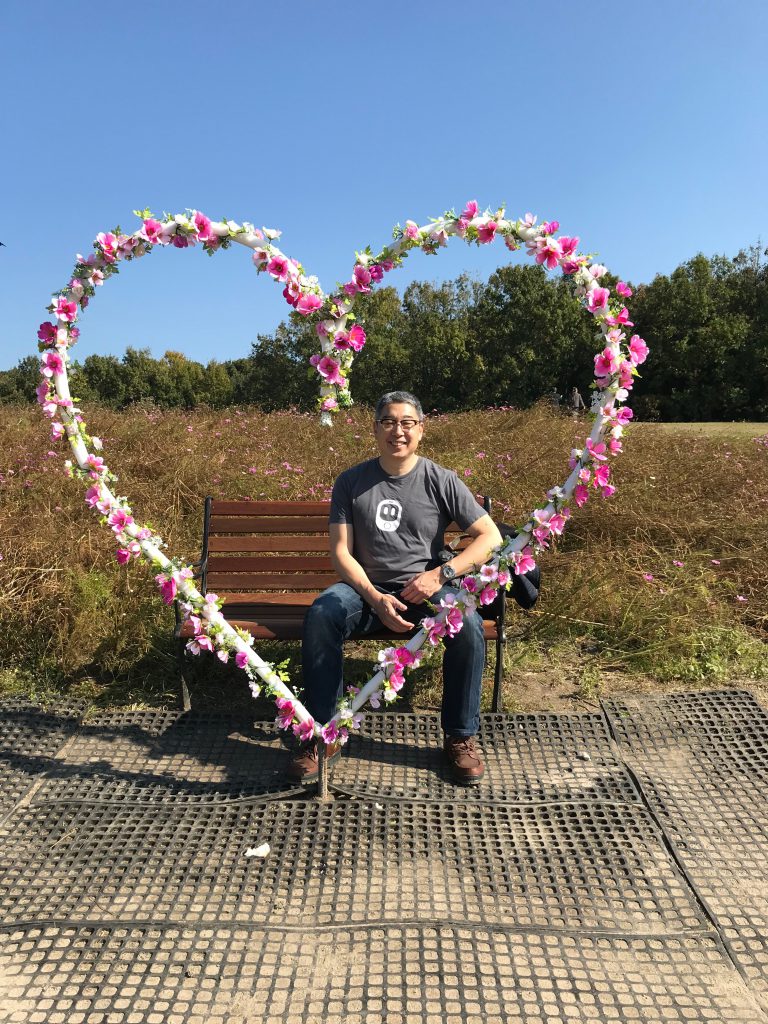 I didn't take many more pictures of the park, but it's pretty enough. Good if you want to get away from the busy city, but nothing special. Here's one of the monorail we took to get there, and of the biggest Ferris Wheel in Japan that we rode.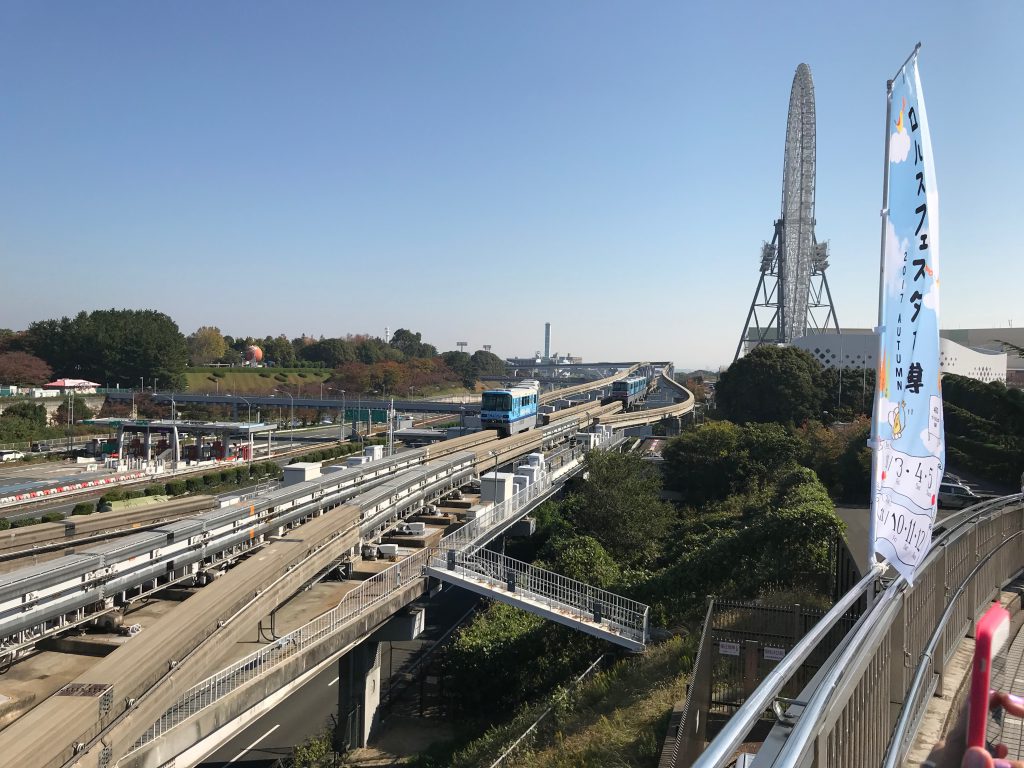 I think it's 123m tall and attached to a shopping mall/sports complex.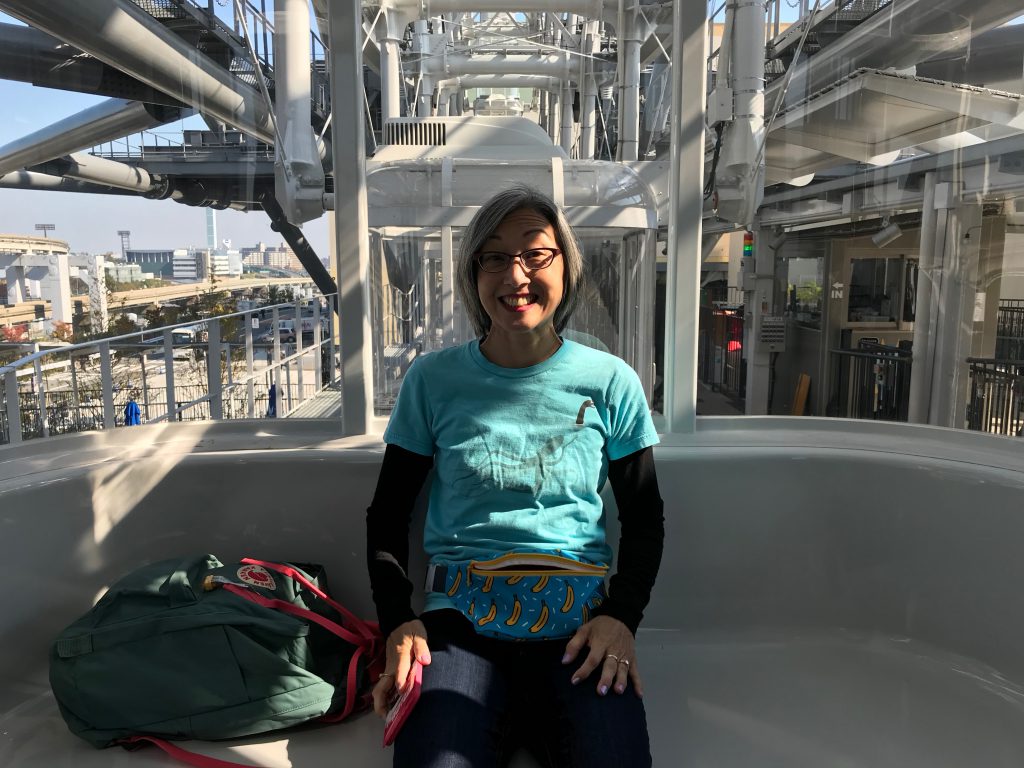 Here's another view of the expo park. The green area to the left of the Tower of the Sun is the part we mostly explored. Behind and to the right of the tower is a museum and open spaces and right to the right is a kid's play area. No sports allowed and it has an entry fee.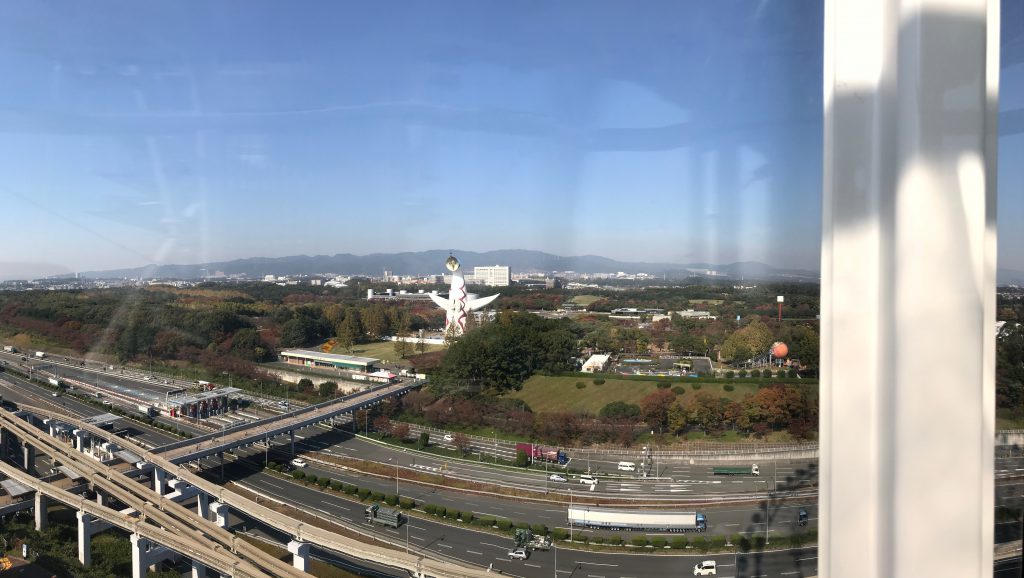 The floor of the gondolas are clear, but they cover most of it with a rug. There's a hole in the rug where you can look down.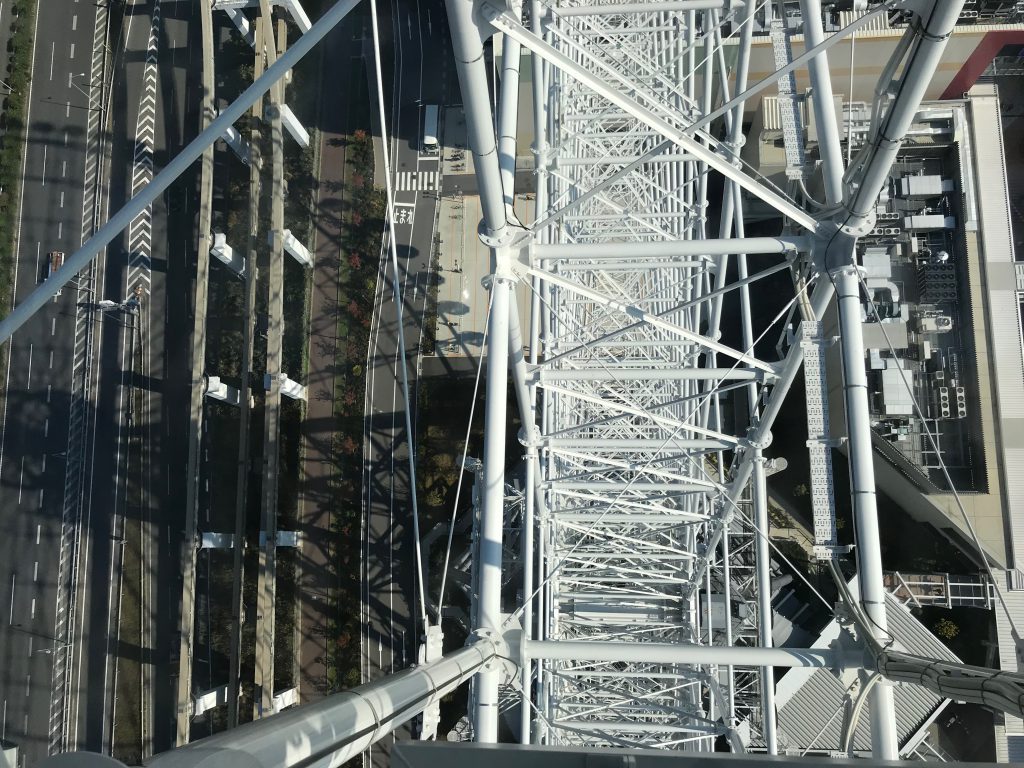 We just went to a random restaurant in a random mall on the way back to Umeda for lunch. It was pretty good.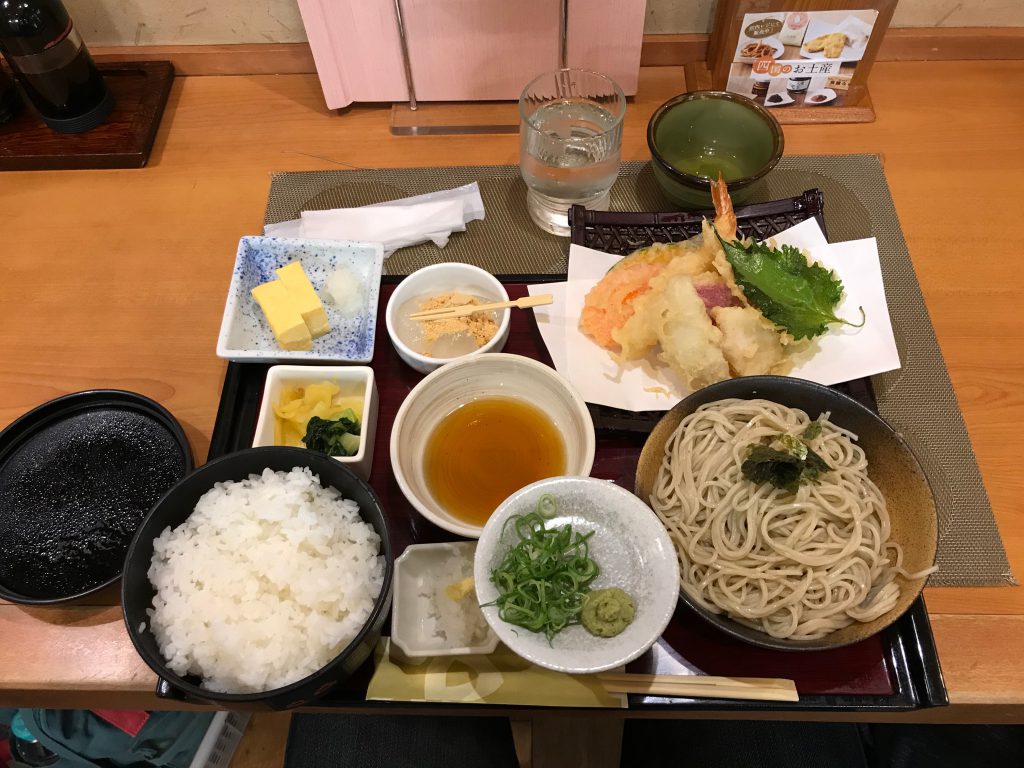 After that we headed back, and in the evening we visited my cousin. She had a bunch of books that I have to take home to my mother.
And that was the day.