Another semi-fitful night of sleep, but that's my fault for drinking a bit last night. I wish I could remember all the weird dreams I had but mostly I just didn't sleep enough. Not many pictures today, too, because my sister and I just wandered around Umeda doing some shopping and they really frown upon taking pictures in the stores. But food pictures I have.
We started out with breakfast at a little coffee shop very near the hotel, but underneath the train tracks. Pronto can get pretty loud at times because of the trains, but it's cheap and the coffee isn't terrible.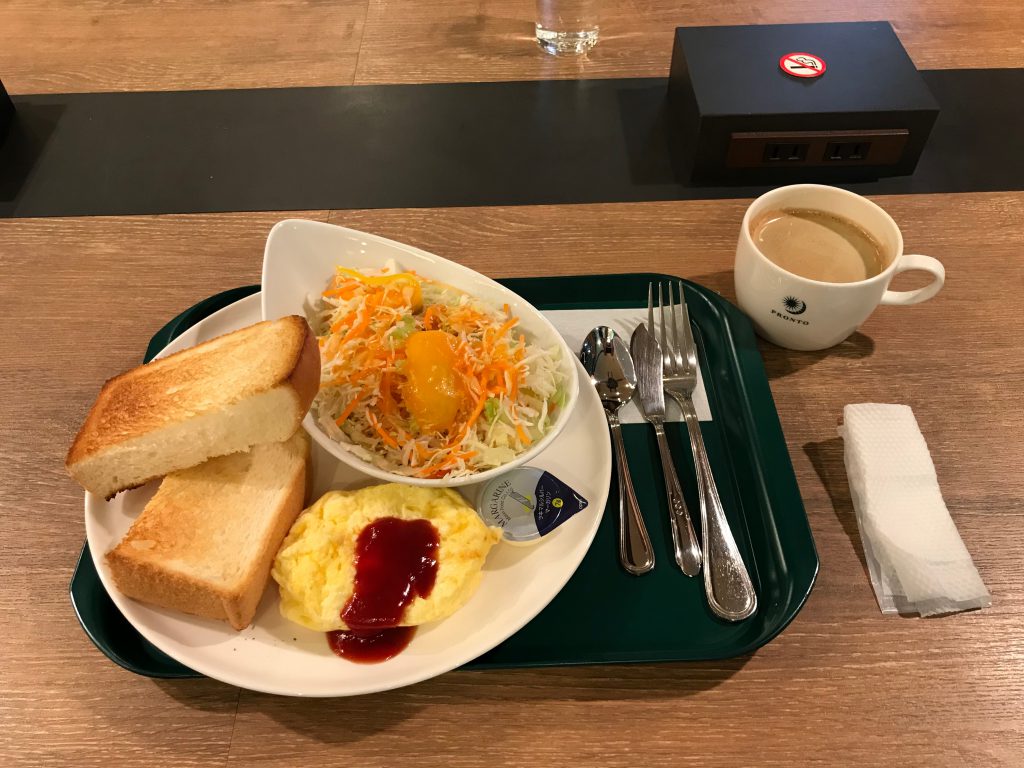 My sister and I were both tired from the day before and lack of sleep, so we wandered a bit before heading to Starbucks for more caffeine and to wait for the stores to open around 10:30AM. Then we shopped at Loft Department Store. Or she did as I didn't buy anything. Then it was off to wander around Umeda.
Next stop was massages (reflexology?) at Queensway. You don't take off your clothes and, in fact, they put a blanket on top of my clothes to massage through. I passed out several times during the 30 minute massage. I don't remember what all we did before we got to lunch at a bakery we've been to before, foodscape! It's not a long walk from Umeda and it was a beautiful day.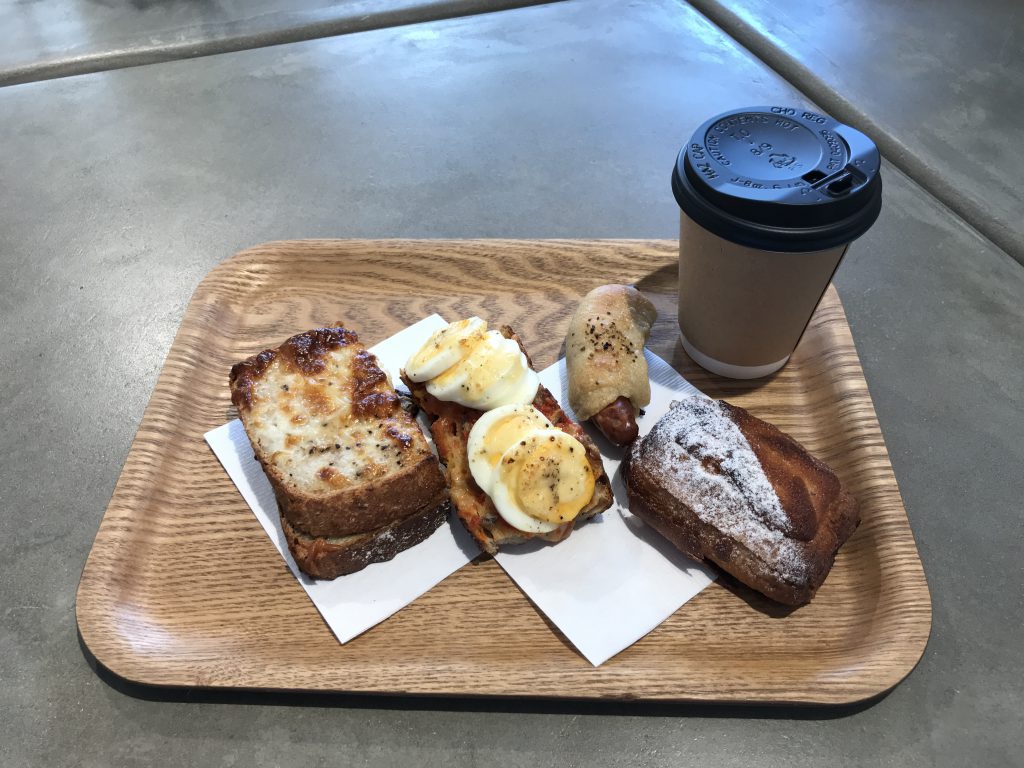 We went back to Umeda afterwards, visiting Uniqlo and Tokyu Hands as well as getting train tickets for the rest of the trip. The guy at the ticket counter was humorless and didn't seem to like us much, but whatever. He got us our tickets.
After that we went to Yodobashi Camera, and then back to the hotel.
After that it was mostly just dinner and Uniqlo, where I actually bought some stuff that I thought I'd leave until we got to Tokyo, but the sale was this weekend for some of the things. But don't let me skip over dinner. Five years ago I went to a tonkatsu restaurant that I thought was better than the rest of the good tonkatsu restaurants I've been to and I wasn't disappointed. I forgot to get the name of the restaurant again, but it's in the basement of the Umeda Arts Theatre and I hope to be going again!