I'm getting a really slow start this year. I guess the difference is that most years I'm traveling the first couple of days and so I don't do anything but sit on a train. This year I'm staying in Tokyo for a while and that's throwing me off.
I woke up after a poor night's sleep (jet lag) with a huge headache. My sister says it was due to the beer and that might be true. I started out dehydrated because of the hot yoga I do, and the airplane didn't do me any favors. I only had two beers (the second looking like it was less than a pint) and the Tokyo air probably didn't help much either.
So I started out the day looking for something I could keep down because the headache was also making me feel a little nauseated. I went to Hoshino Coffee where they still had Egg Slut on the morning menu but had ham and cheese toast and nice strong coffee.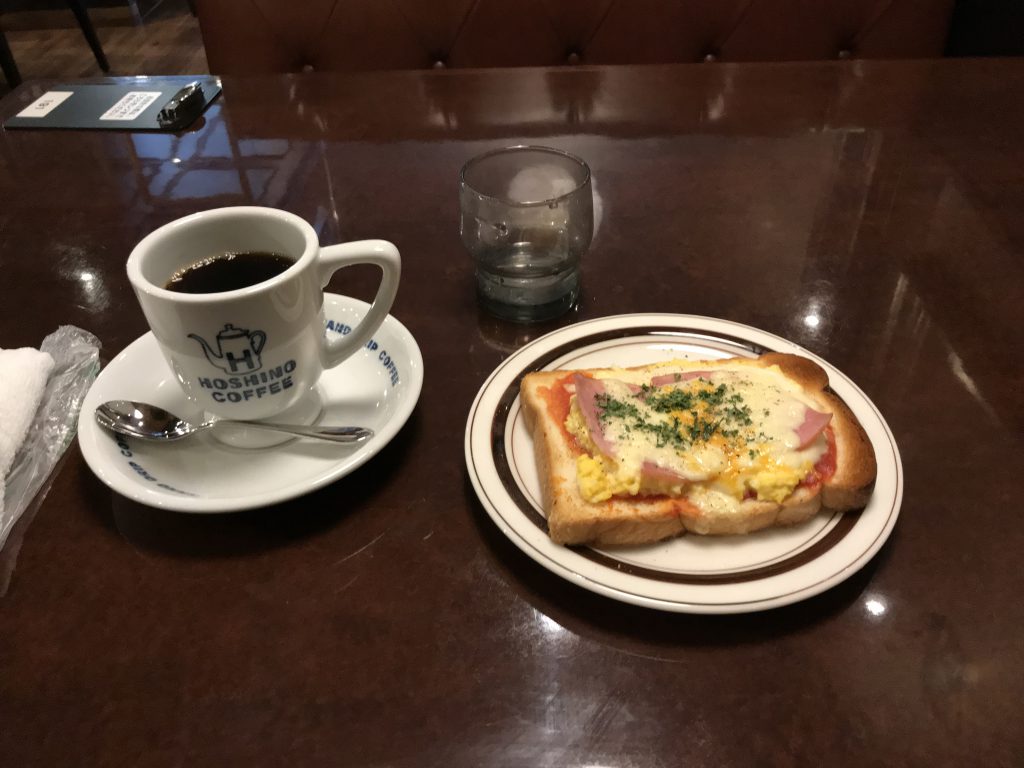 Then I decided to go to the Seiko repair center to see if they could do maintenance on my Grand Seiko. They told me it would take about a month (they take it completely apart and polish it) and I found a web site that put the cost around $1000! I guess the polishing takes some skill and they can't do it in the US, so it's quicker to get it serviced back home. But he suggested I hold off until I could stay in Japan for a month if I ever had that option.
I was wandering around wondering what to do next and I decided to go see "Art Treasures of the Imperial Court" that my mom told me about. Turns out it's all art commissioned by the Imperial Court made by the Tokyo Fine Arts University, and it was held at the Tokyo Fine Arts University Museum, near Ueno Park. This gave me a chance to wander around the park for a while.
As I wandered through the park, I somehow clicked on food suggestions in Google Maps and that took me to lunch. Mixed fried seafood, and it's also oyster season. It was quite good.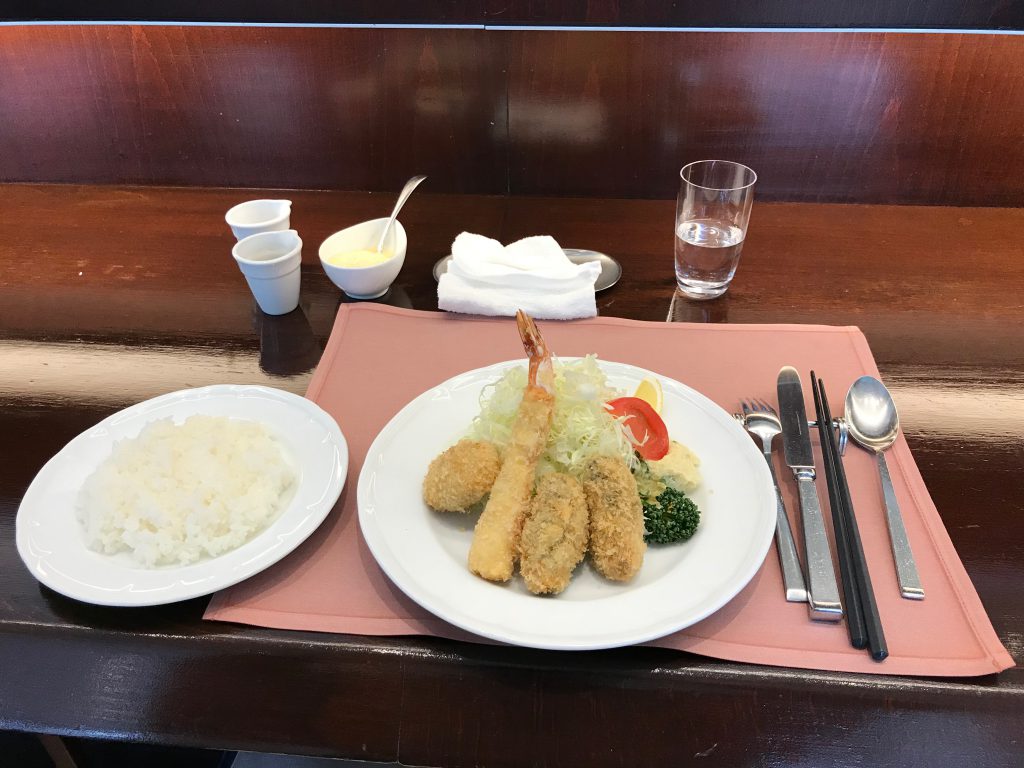 At that point it was only 1PM or so and I decided to head back to the hotel for a nap. I never did take a nap, but I spent most of the afternoon sitting around and updating my computer and iPhone to the latest release. I did make it out to dinner. Facebook had some suggestions but I used yelp and went to a Nepalese restaurant. It took me through the heart of the red-light district (though that's really tame in Tokyo).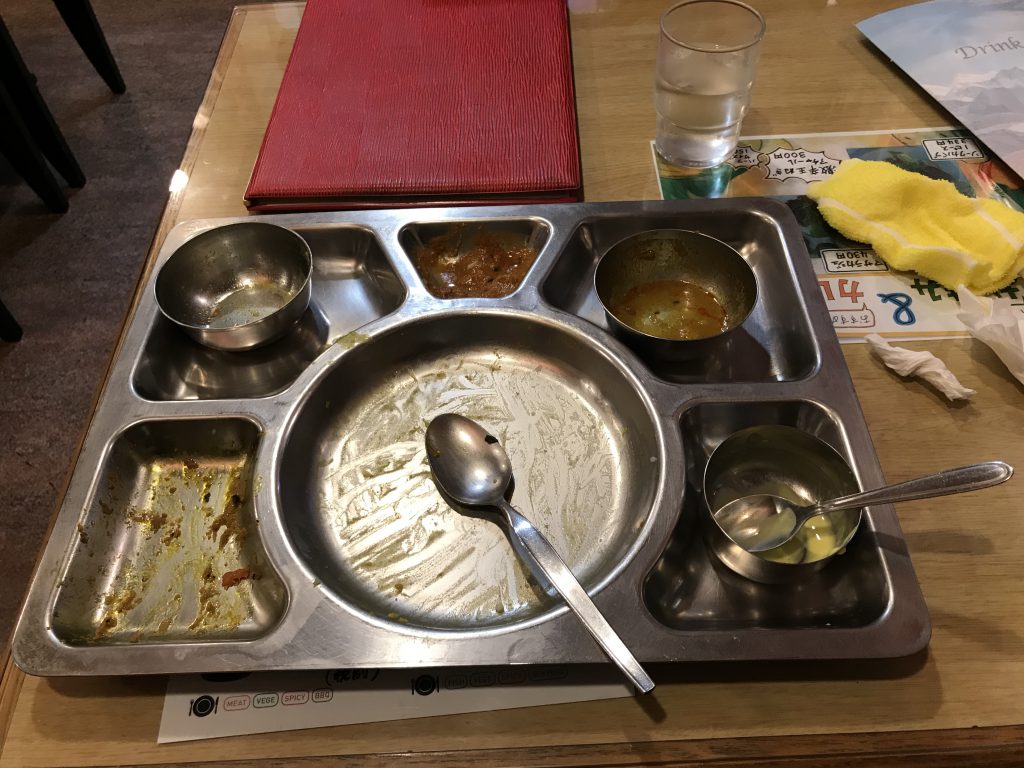 It was definitely not quiet like Indian food, and obviously I didn't like it since I left so much of it. Two curries, — one with edamame & potato and the other with chicken & potato — soup, chutney, and dessert. It wasn't too spicy, but it made me sweat like I was in the hot yoga room. After wandering around a short bit more, I made it back to my hotel room.
I'm meeting my friend Suzuki-san for dinner tomorrow and I'm going to call it an early night again and maybe take a trip to a brewery beforehand. I'll see how I'm feeling tomorrow morning.