What a long day! It started about 4:45AM when the power went out. Lots of beeping and I set an alarm on my phone just in case. Fortunately, the power came back on at 8:30, before I had to leave for the airport, and all my computers seemed to power on OK. Very few problems at the Portland Airport (besides watching a woman completely losing her shit – I wonder if she overslept because of the power outage?)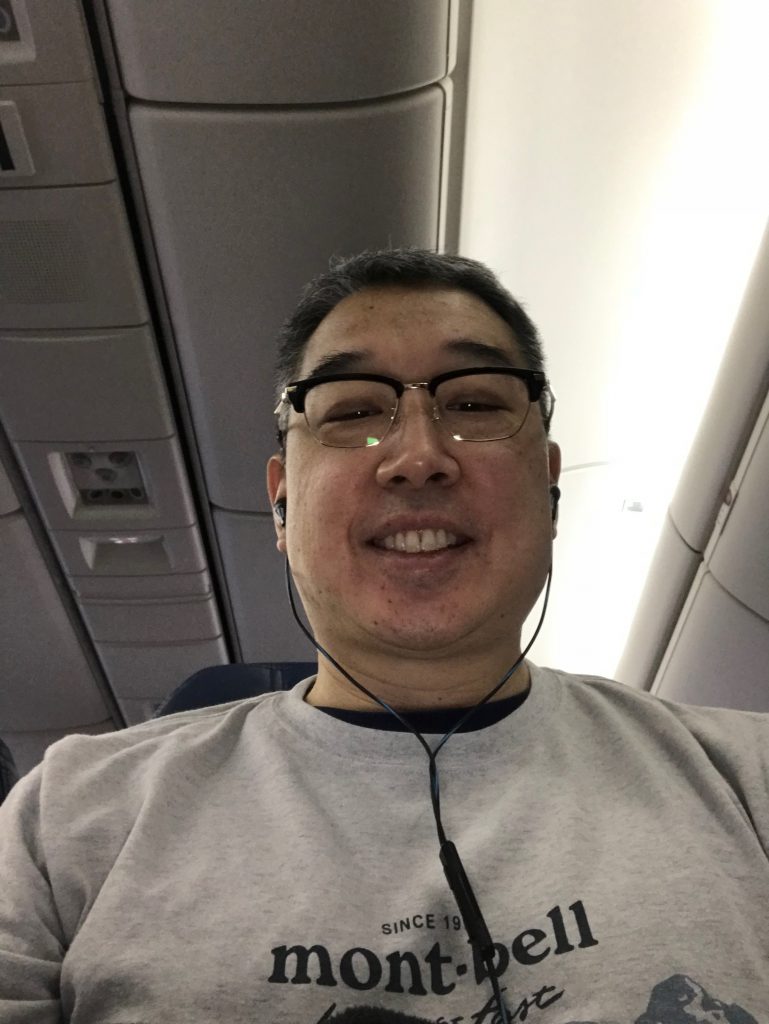 Got on the plane and watched my usual series of bad movies: Baywatch, Pirates of the Caribbean, The Mummy, CHiPs, and The Fate of the Furious. Tried to watch The House with Will Farrell and Amy Poehler, but it was too awful.
Got into Tokyo from Narita without too much trouble, but as soon as I got to my room at the Hotel Gracery Shinjuku, I just wanted to call it a night.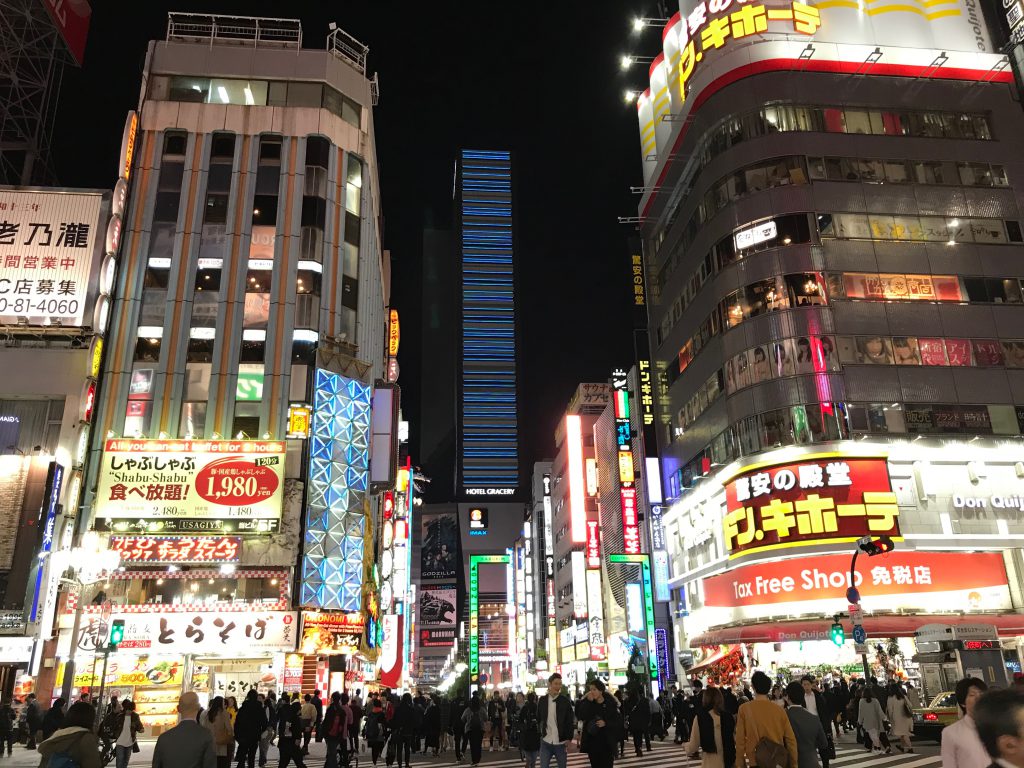 Checking in on Halloween meant I got some presents!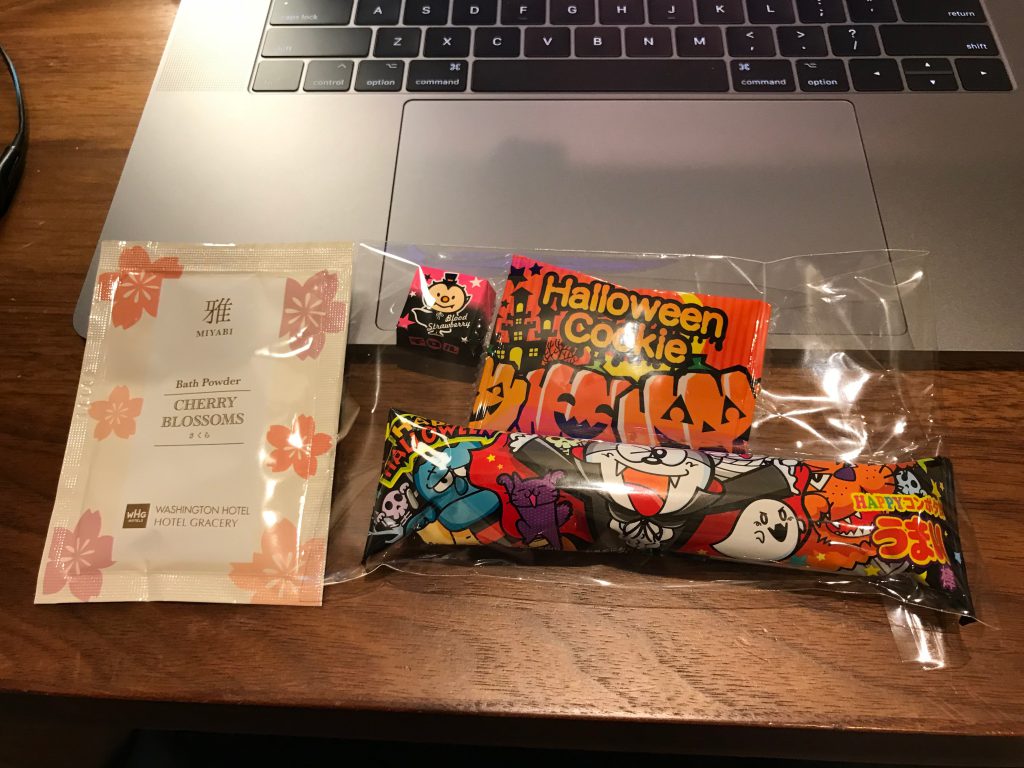 But it was only about 6PM, so I had to rally. Packages of presents (half my luggage) to send out to my relatives, and dinnertime. Did anyone think I was going to skip going to the Watering Hole?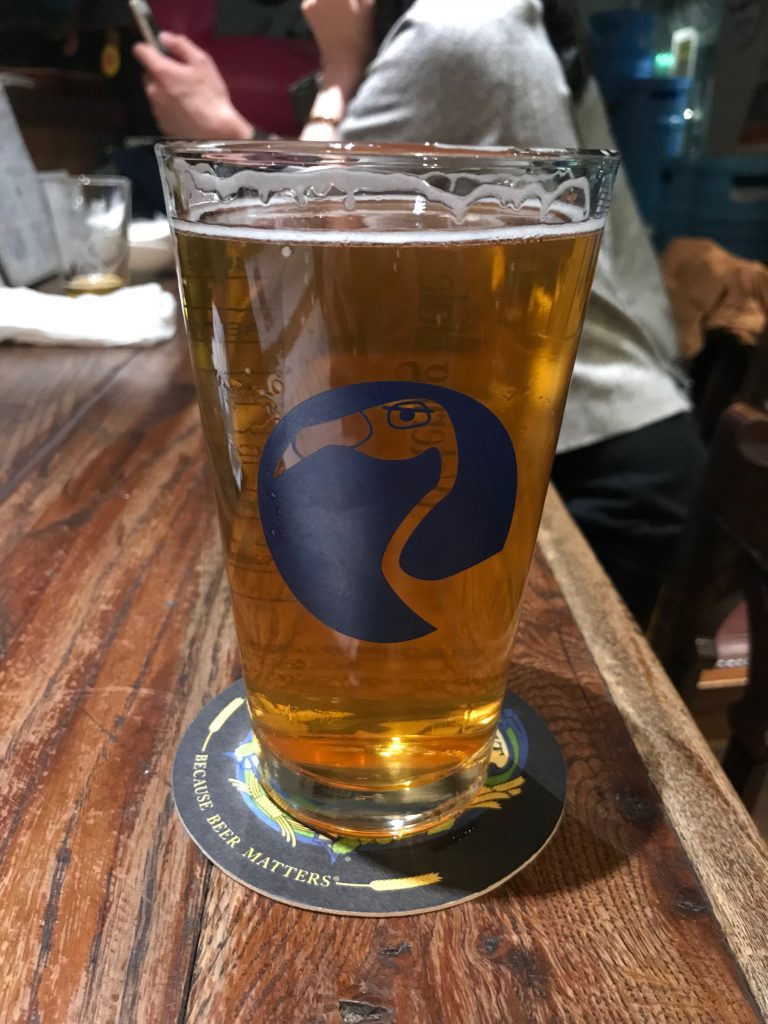 The burger was good, on the small side, but when they said large fries they meant large fries!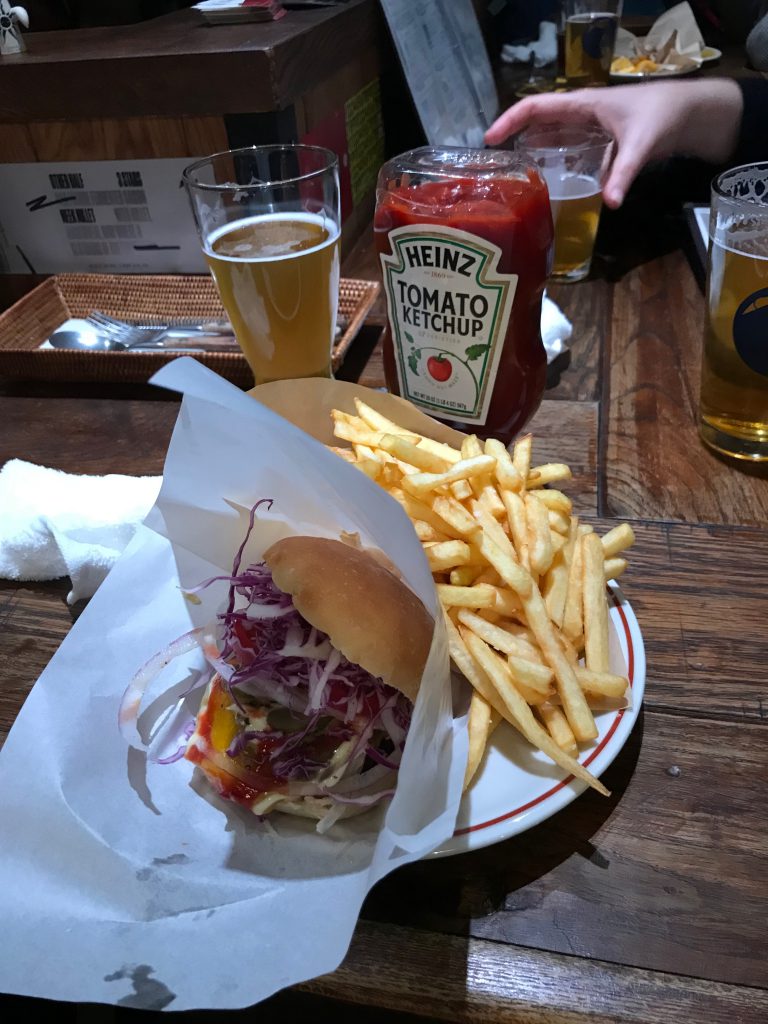 And that's day zero for me!