Sorry, this is a little late. It's was a long day. I got up at 6:45AM, went to breakfast, packed, went to the airport, got on the plane at 5:30PM, got off the plane at 10:45AM the same morning, and went to bed around 10:30PM but that's fuzzy. In one time zone, that means I got up at 2:45PM on Thursday and went to bed at 10:30PM Friday. Not real sure why they thought things like that were a good idea for doctors in training.
Lim was bummed about the Nepalese breakfast and she wanted to look for Eggslut (what she called Hoshino Coffee). And according to Google, Hoshino Coffee was all the way across Shinjuku. Two-thirds of the way there we noticed that Google also said they didn't open until 11AM. What coffee place opens at 11AM? I accidentally found a Hoshino Coffee near the hotel last year and sure enough Google still didn't know about it but it was there and open. Here we are, slutting it up (we all got the eggslut) morning set.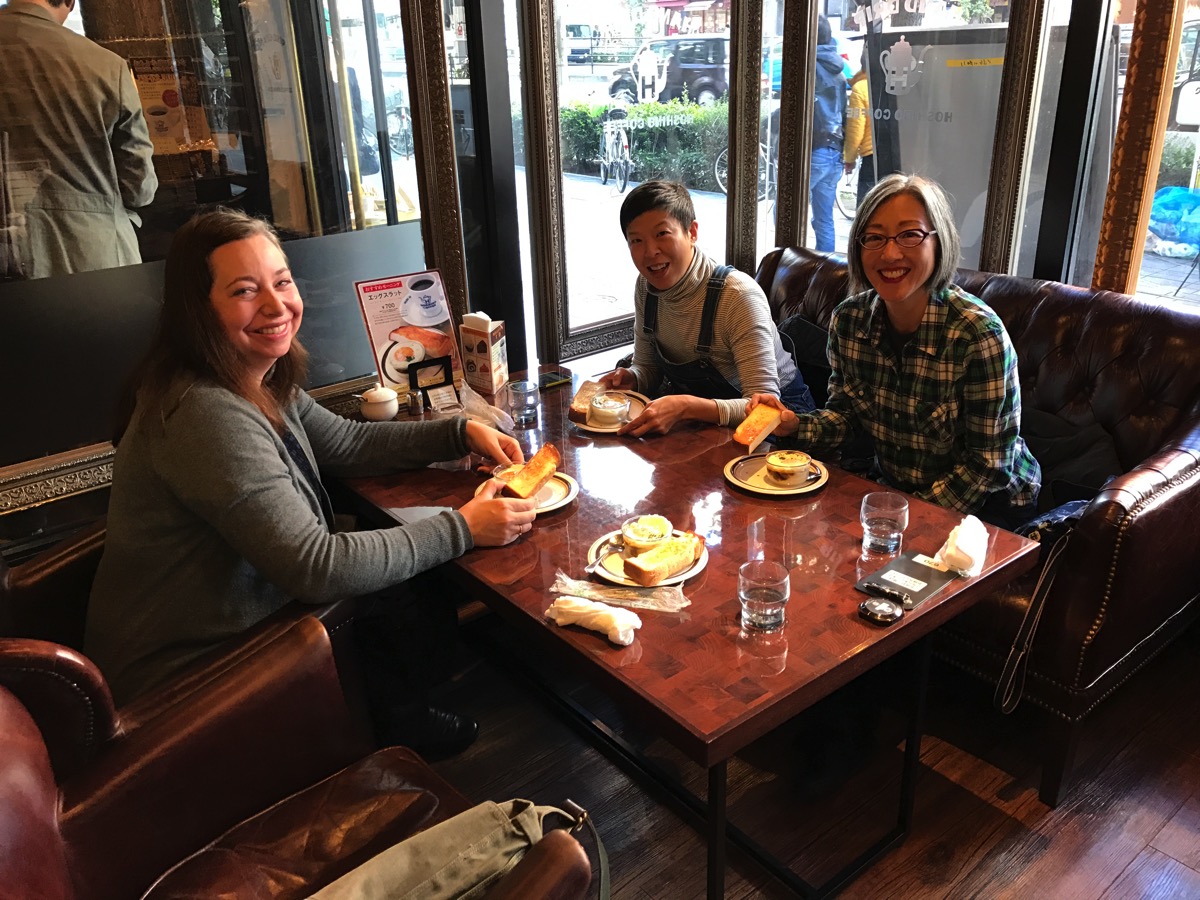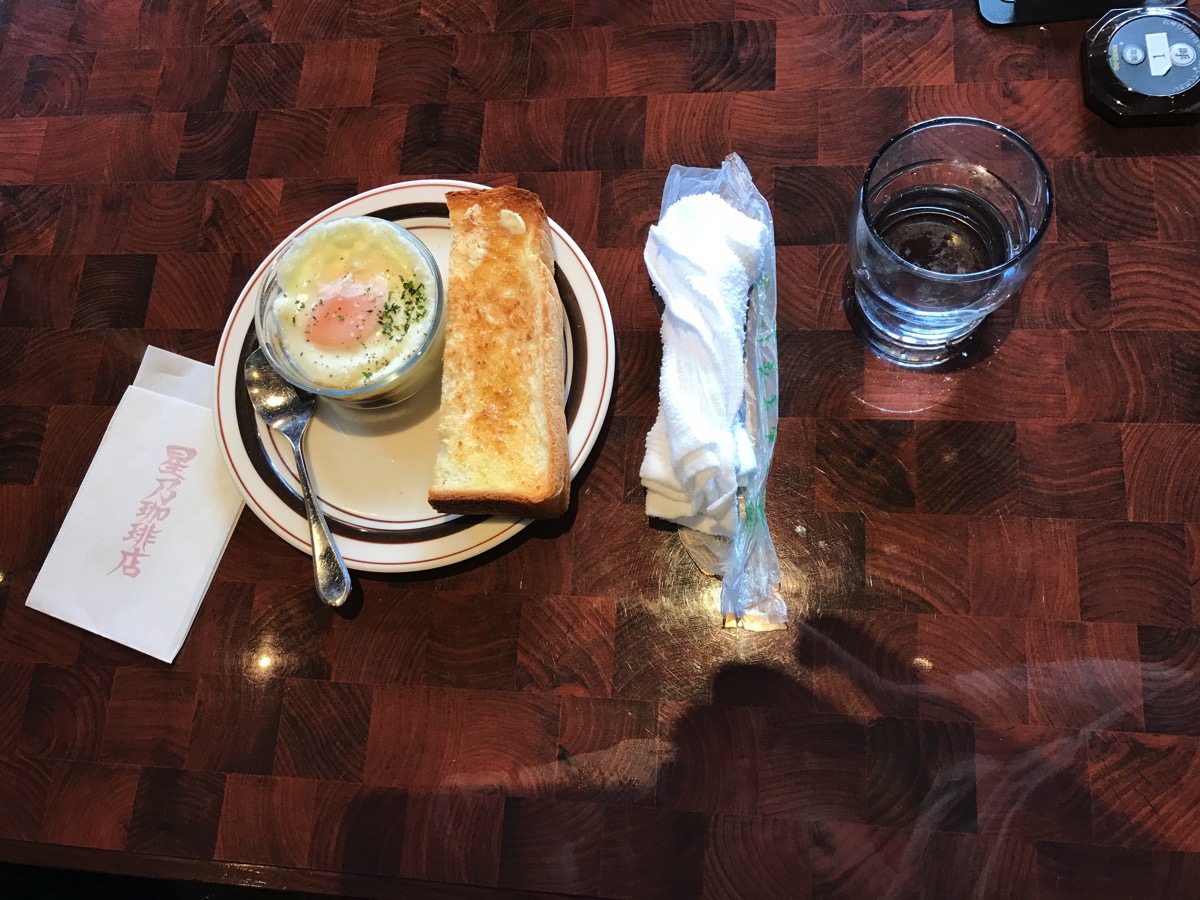 The coffee is pretty good too.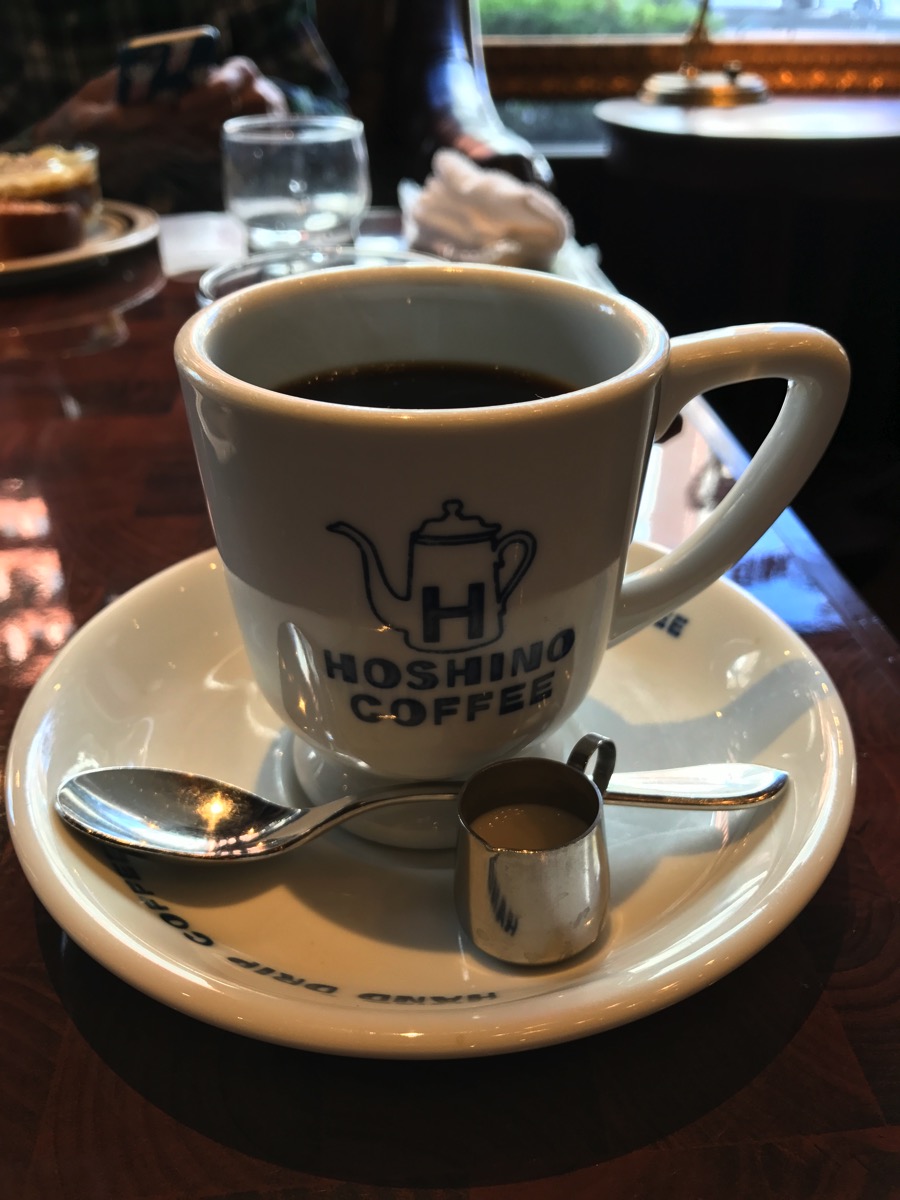 After that it was packing and then heading to the airport.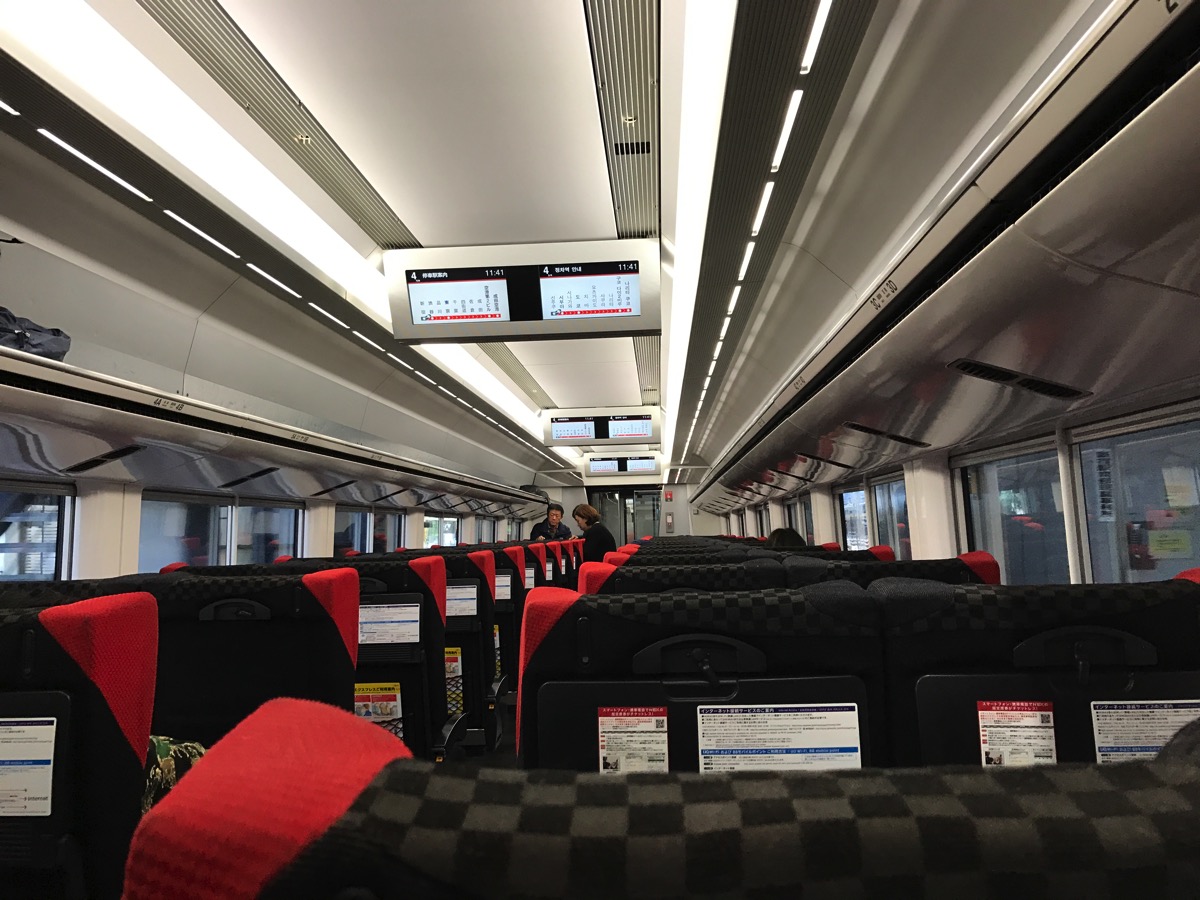 Everyone else got off at Terminal 2 to take a flight from NRT to LAX, and then LAX to PDX. I went to Terminal 1 for my more expensive but direct flight to PDX.
I had a lonely lunch in the traditional place. Even had the same thing I've had the last few years. The window to my right has a nice view to the runways. It doesn't make a good picture because there's a deck between the window and the edge of the building but it's an OK view.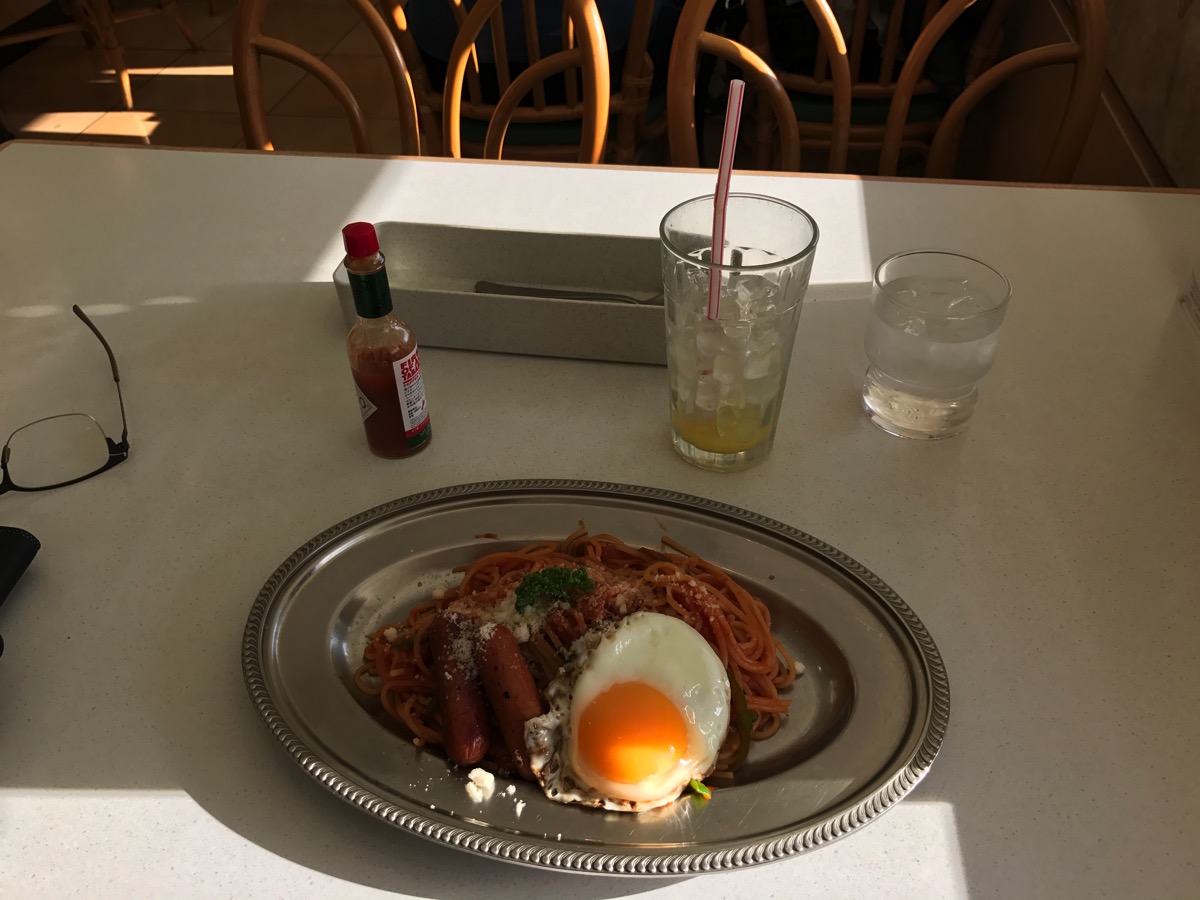 I also had dessert because I'M ON VACATION. Plus we were going to get parfait earlier and the restaurant in MyLord had closed. The ice cream was old (had ice crystals in it but it was still a parfait.
Oddly enough, outgoing customs was a pain in the ass with another long slow line of Chinese people. I'm not sure what they were doing but for me they just unstapled my forms and sent me on the way.
And then it was off to the flight were we had a familiar flight crew (my mom knows one of the flight attendants). Other than the woman next to me coughing the whole time, it was an uneventful flight where I watched Avengers: Age of Ultron, Captain America: Civil War, Barbershop: The Next Cut, and part of Central Intelligence.
Then it was an uneventful trip through Customs & Immigrations and then three tries to get Uber working and an uneventful Lyft ride home. HOME! Time to rake the leaves and go through my email to pay the bills.