Please forgive the extra incoherence today because I've had a couple more pints than usual. That story at the end.
We started out the day in Kyoto at Hoshino Coffee, which turned out to be underground and it took me a while to find everyone. One of the things on the morning set menu was an ??????? (Eggslut) which took us aback. But reading the description, it's based on an LA restaurant called Eggslut and the chef is from Oregon Culinary Institute. Here's a picture of Melissa, which my mom requested since she's the last one in our group I've put on my blog.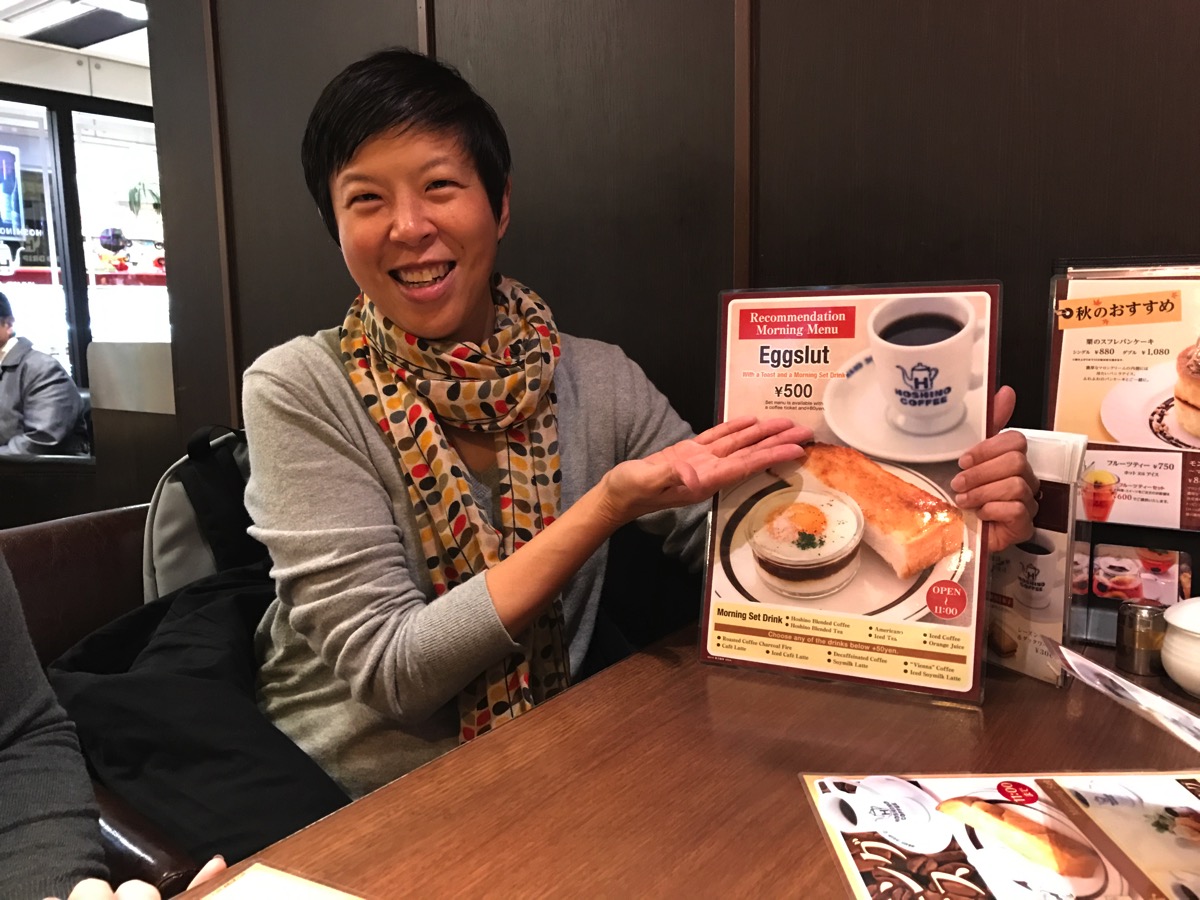 Wow, the Eggslut was tasty.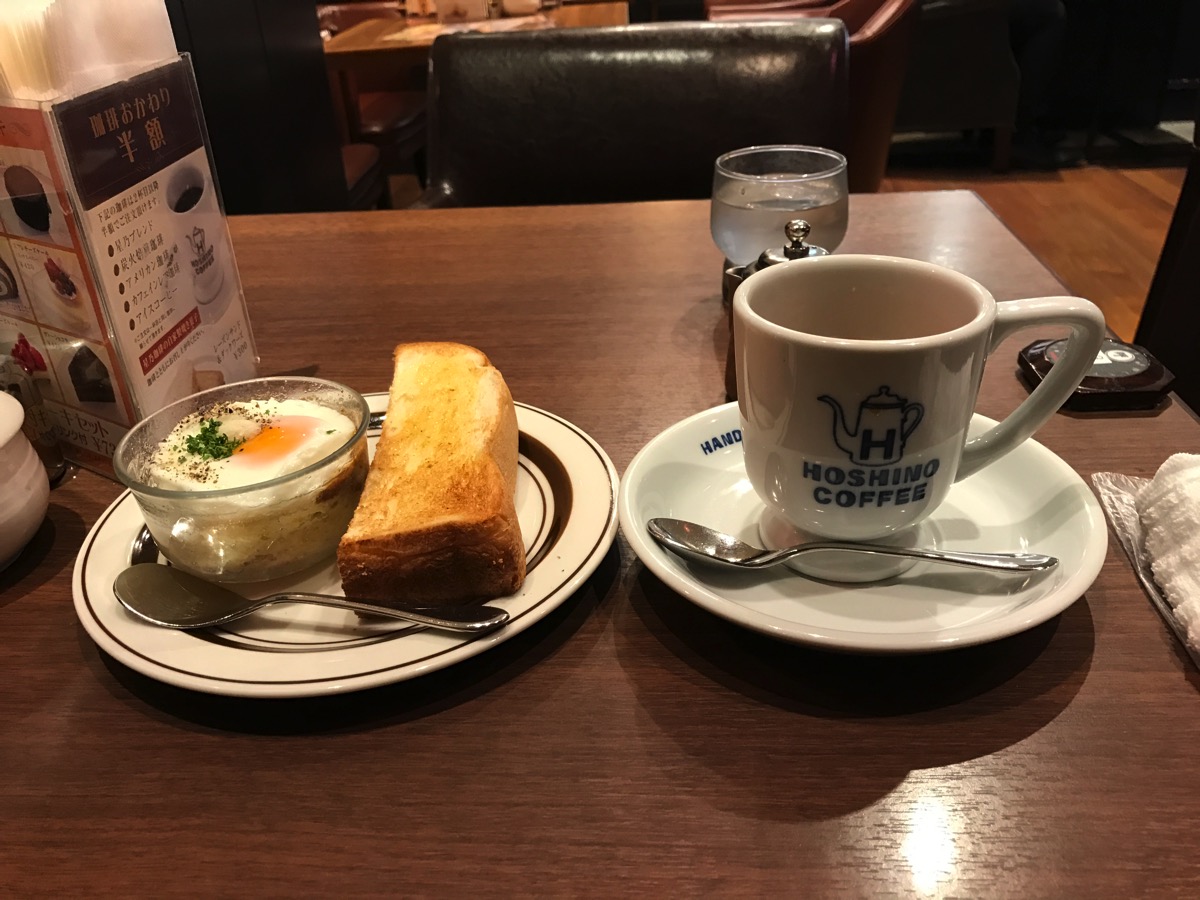 We went back to our respective hotels and started packing for our trip to Tokyo. I had to get a can of "Black Boss" because it's funny. Unfortunately, "Premium Black" is much, much tastier but where's the fun in that?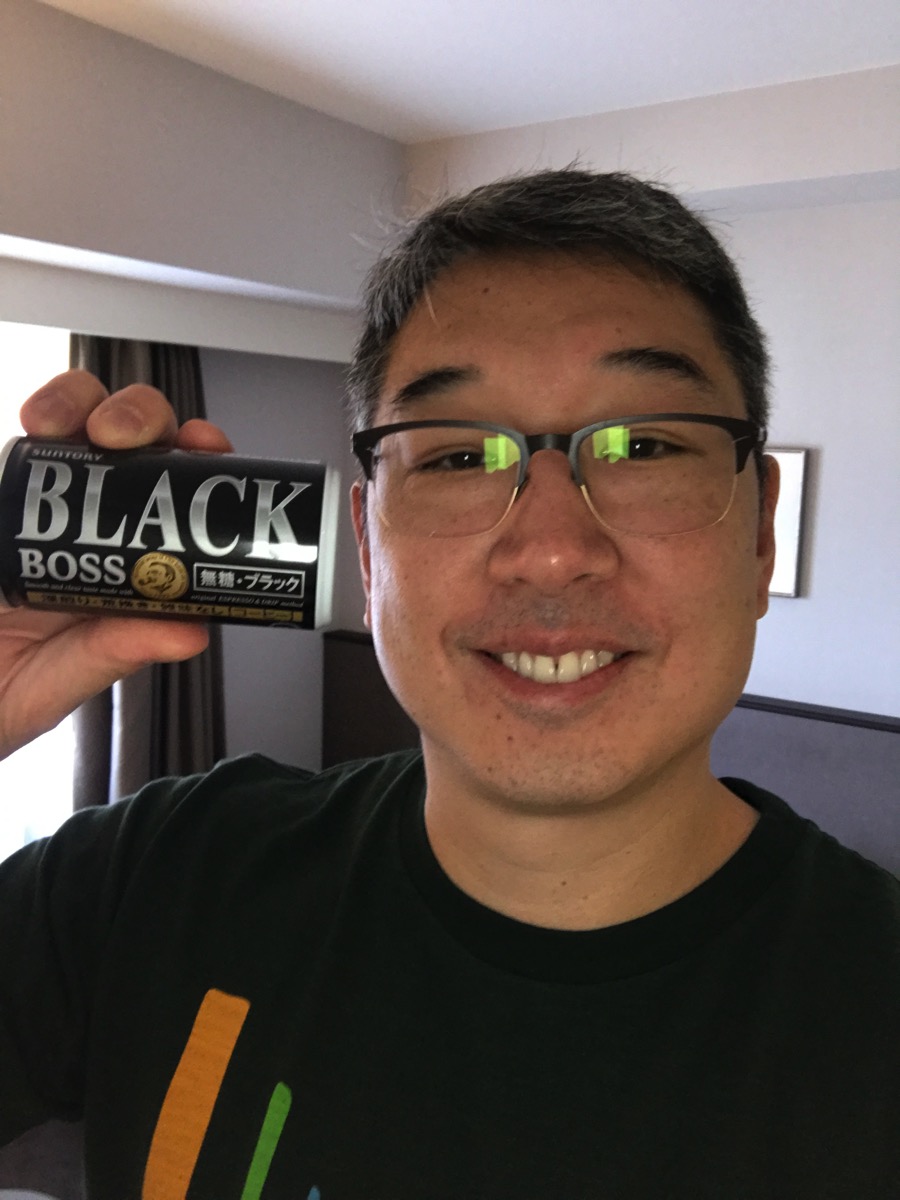 We got bentos we ate on the Shinkansen. My sister had a two-layer bento and also crammed herself into the seat with her giant suitcase.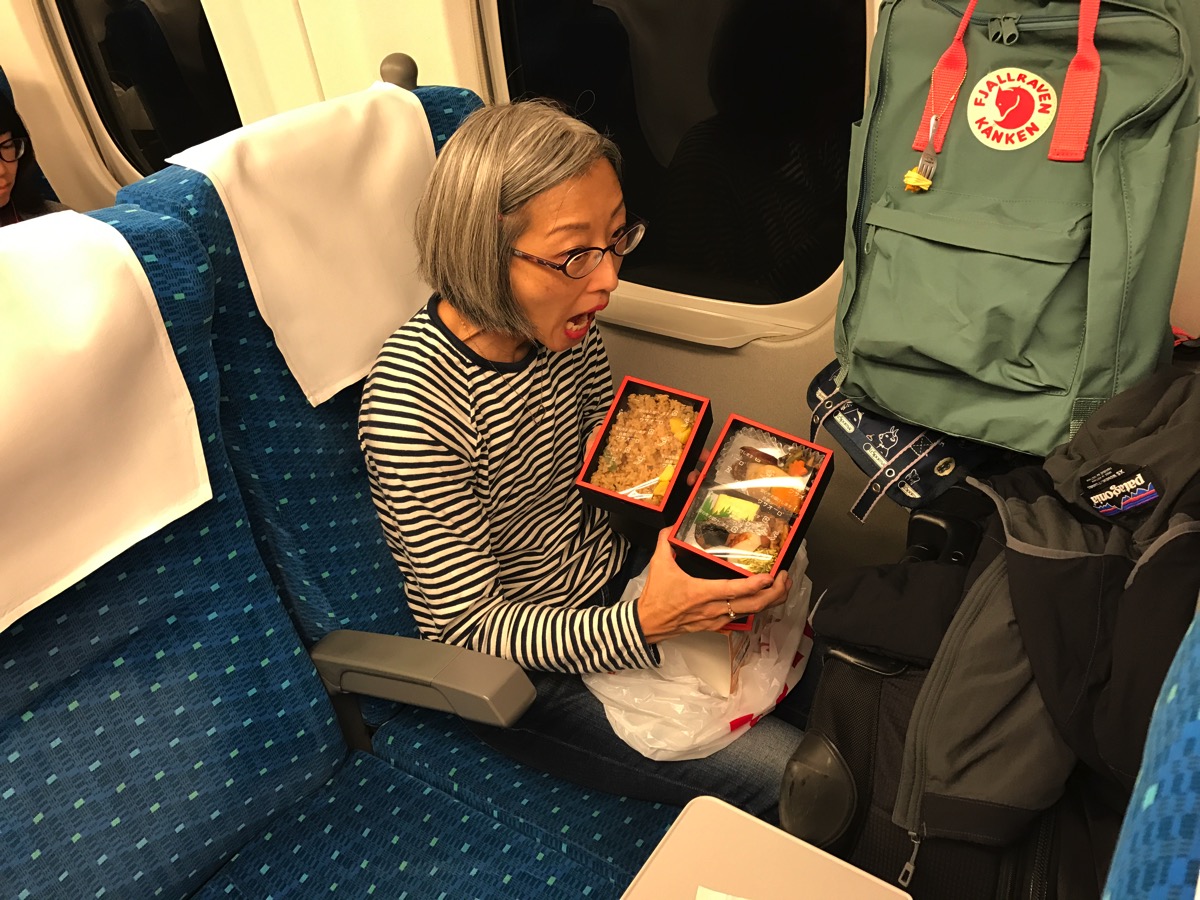 Lim had something also tasty-looking.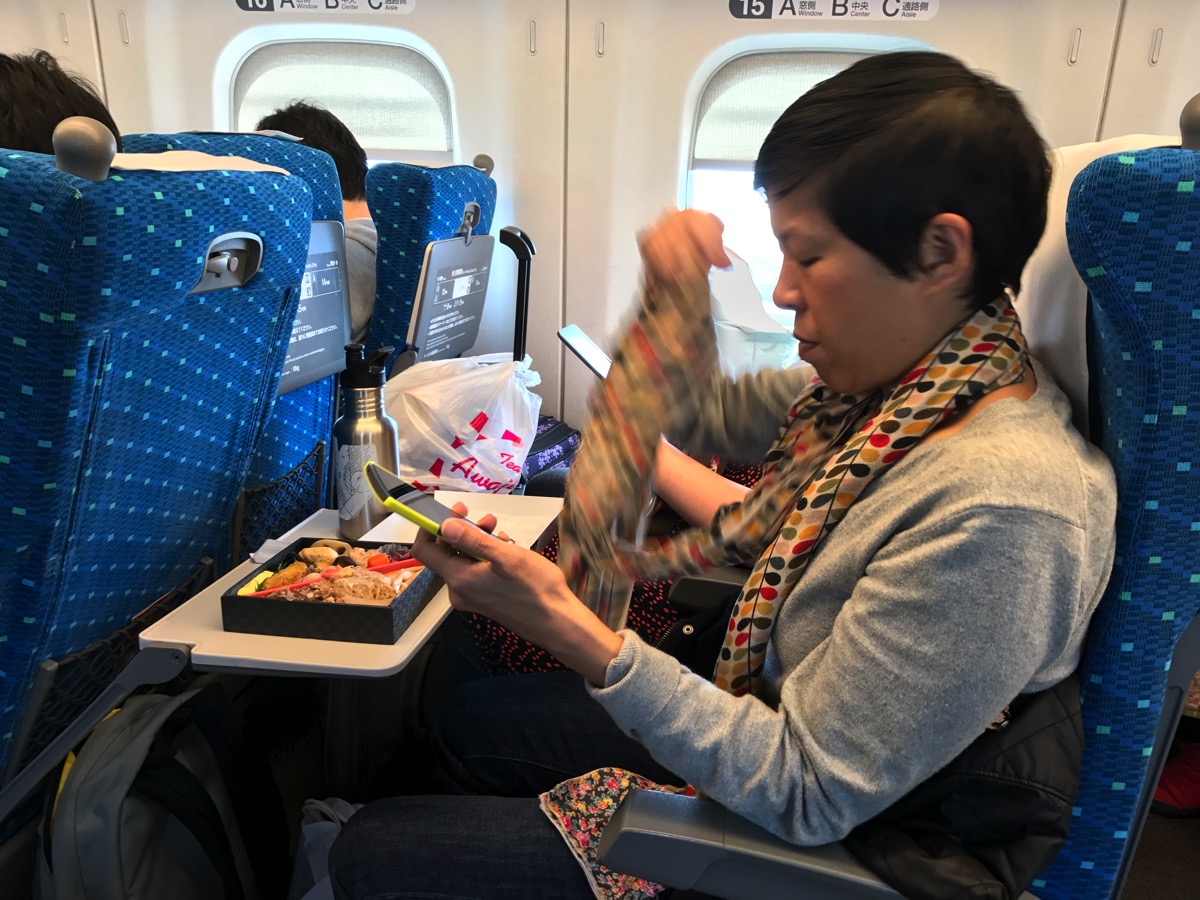 I had the Kansai special. It's a bit messy because I dropped it before I opened it.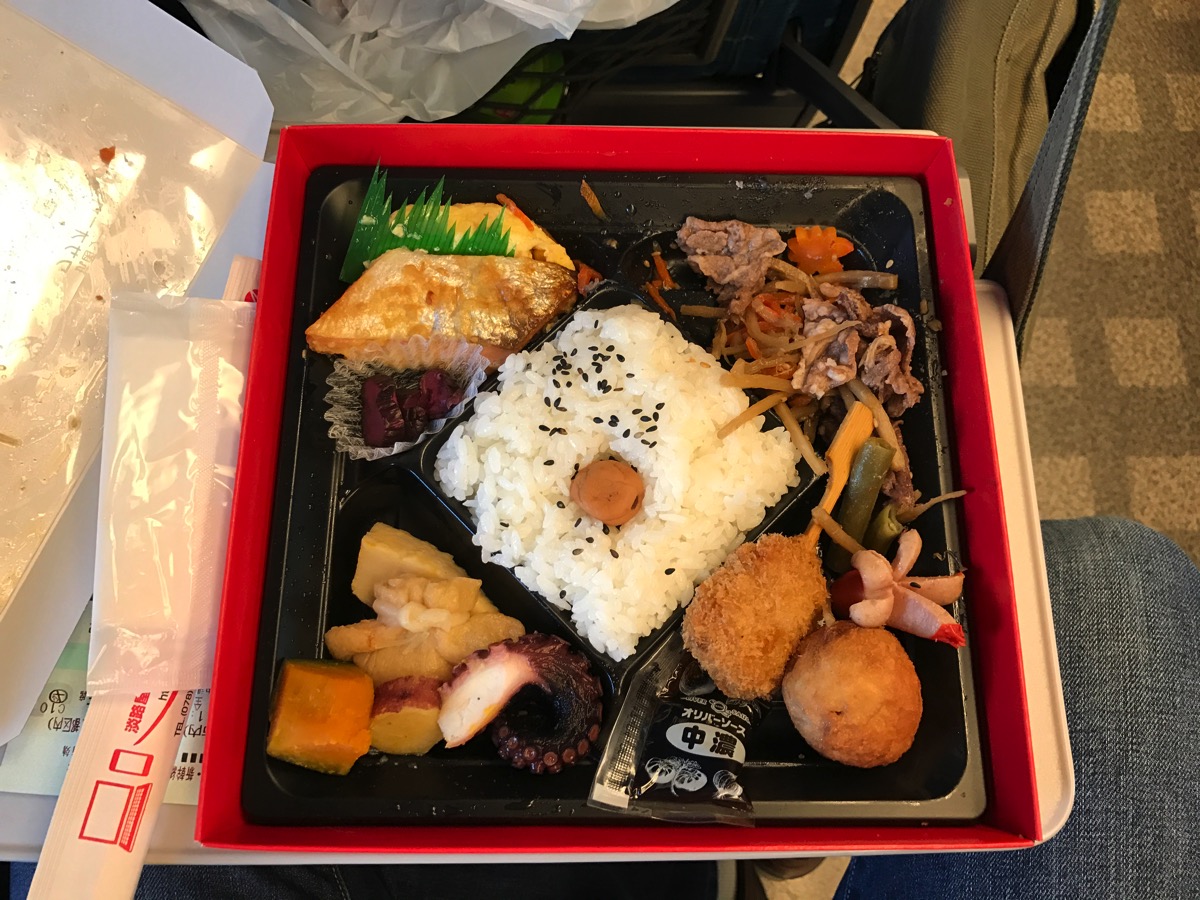 We made it to Shinjuku and took the young'un to Nakano Broadway where her mom also found a store that she was really crazy about. I found a bunch of stuff I'd like to have, but only if I was an intarweb bazillionaire. For example, there was a ~$5000 metal robot and a ~$4000 used Grand Seiko HiBeat wristwatch.
We went back to the "soup place" (bread bowls!) in MyLord for dinner. Beef tongue isn't my favorite cut of beef and it wasn't my first choice of what I'd put in stew, but they were out of the pumpkin special.
After that I split off on my grand adventure to find Japanese craft beer. My first stop was "Craft Beer Tap" because it was closer to the hotel than my first choice. Bad idea. It was on TokyoCheapo, but I spent ¥1814 ($17.32US) for 330ml of a beer I didn't like that much. That translates to about $25 for a US pint of something I thought was only OK. And they only had three Japanese beers on tap. And the bartender was talking shit about foreigners and one of the foreigners was smoking. No oshibori either. Basically, I'd call it a shitshow.
So screw that, time to head to The Watering Hole. My first beer was an IPA from Shonan, which is where the Japanese brewer I was translating for is from. It was great. I also had a Berliner Weisse because I was busy talking to the staff and a Swedish guy I met at the bar. It took 20 minutes to walk back and it was worth it. Plus, it only cost me ¥2200! How silly of me to go anywhere else!