Woo, tired. I had to needed the coffee at Starbucks to get going in the morning. The coffee with the morning set is tiny. (Yesterday's picture again for you of a morning set.)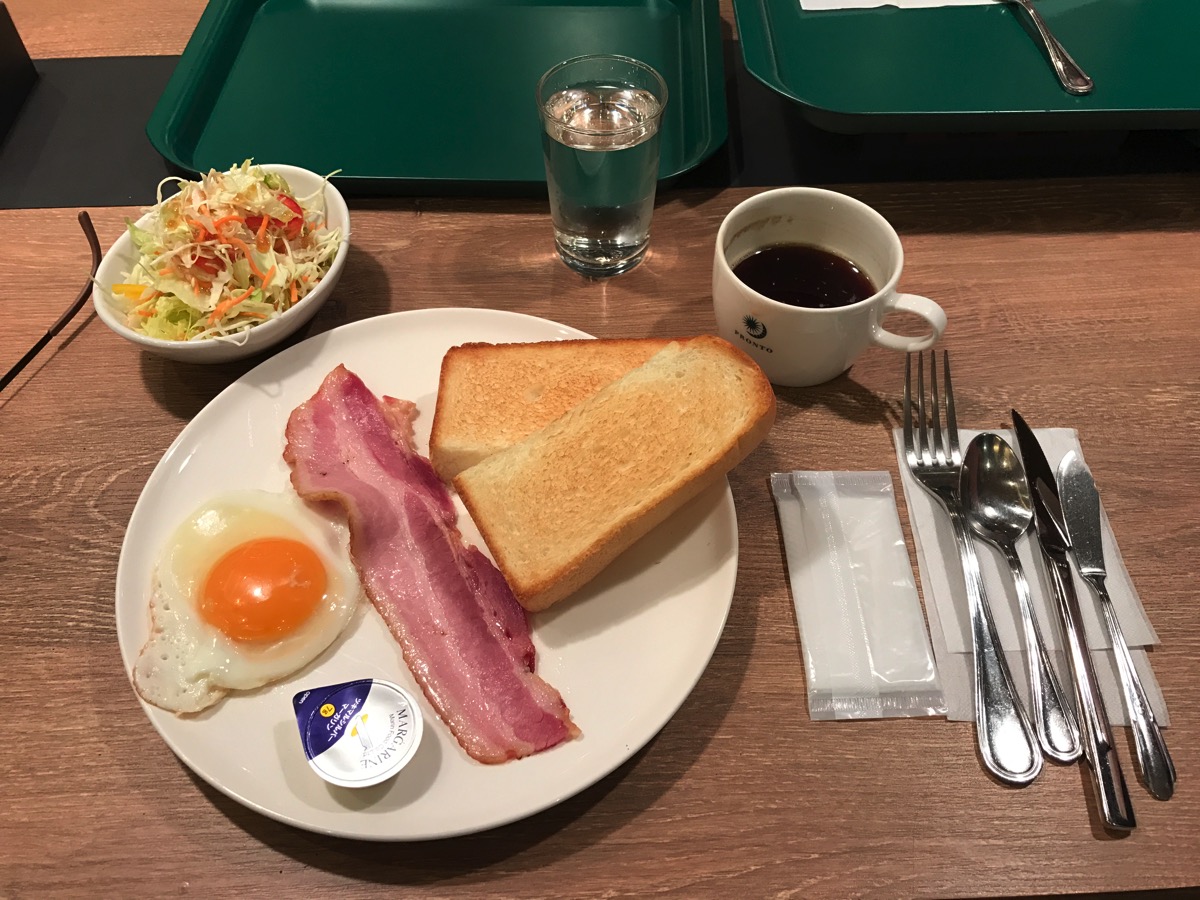 Went shopping. Boy did we go shopping. But at least we spent a lot of time at Loft, and they have things I can buy. I bought a new pair of eyeglass frames to take back to the US for new glasses.
Overate at Mos Burger. This is a picture of my second order. The first was a Mos Burger, chicken leg, and a coke.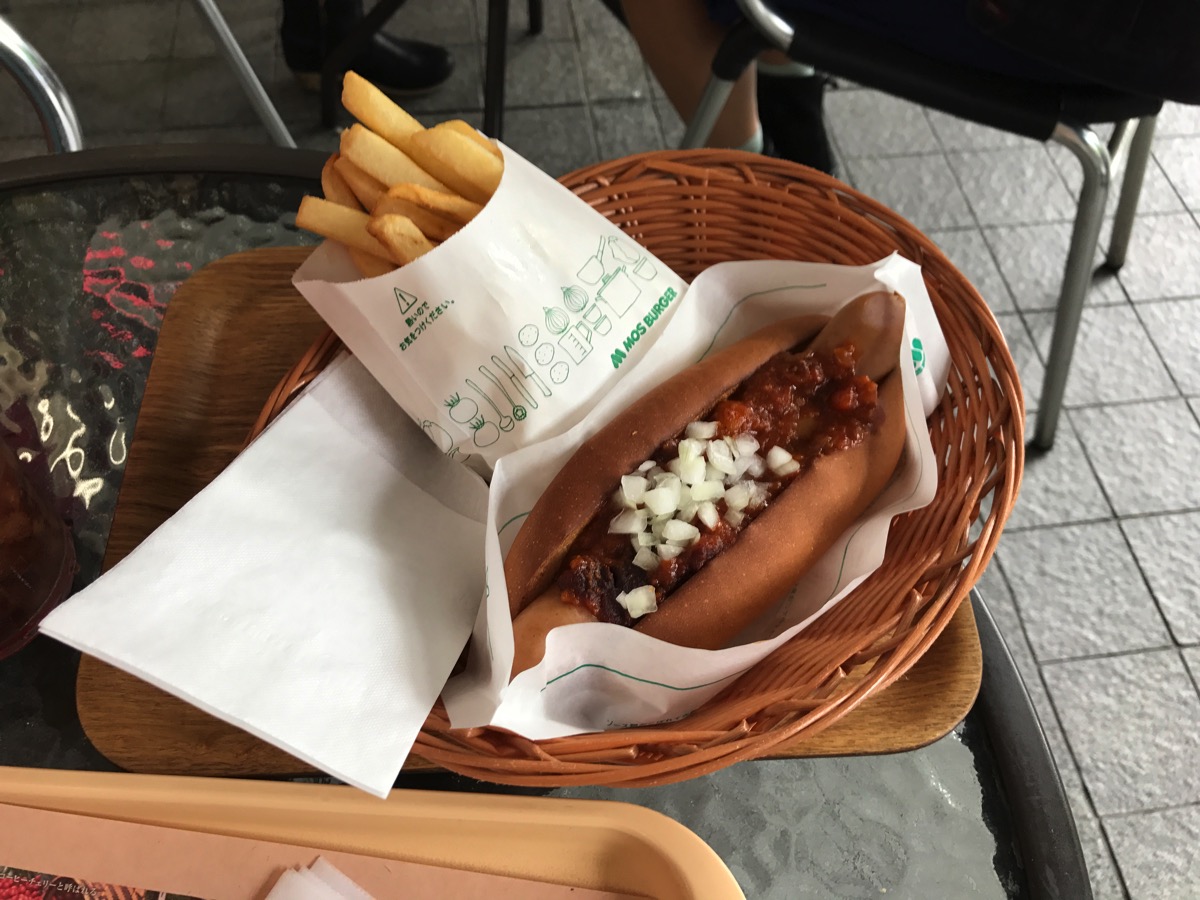 After that we did some girly shopping ending with an afternoon snack at Toki. This is a picture that I probably post every year because i get the very same thing.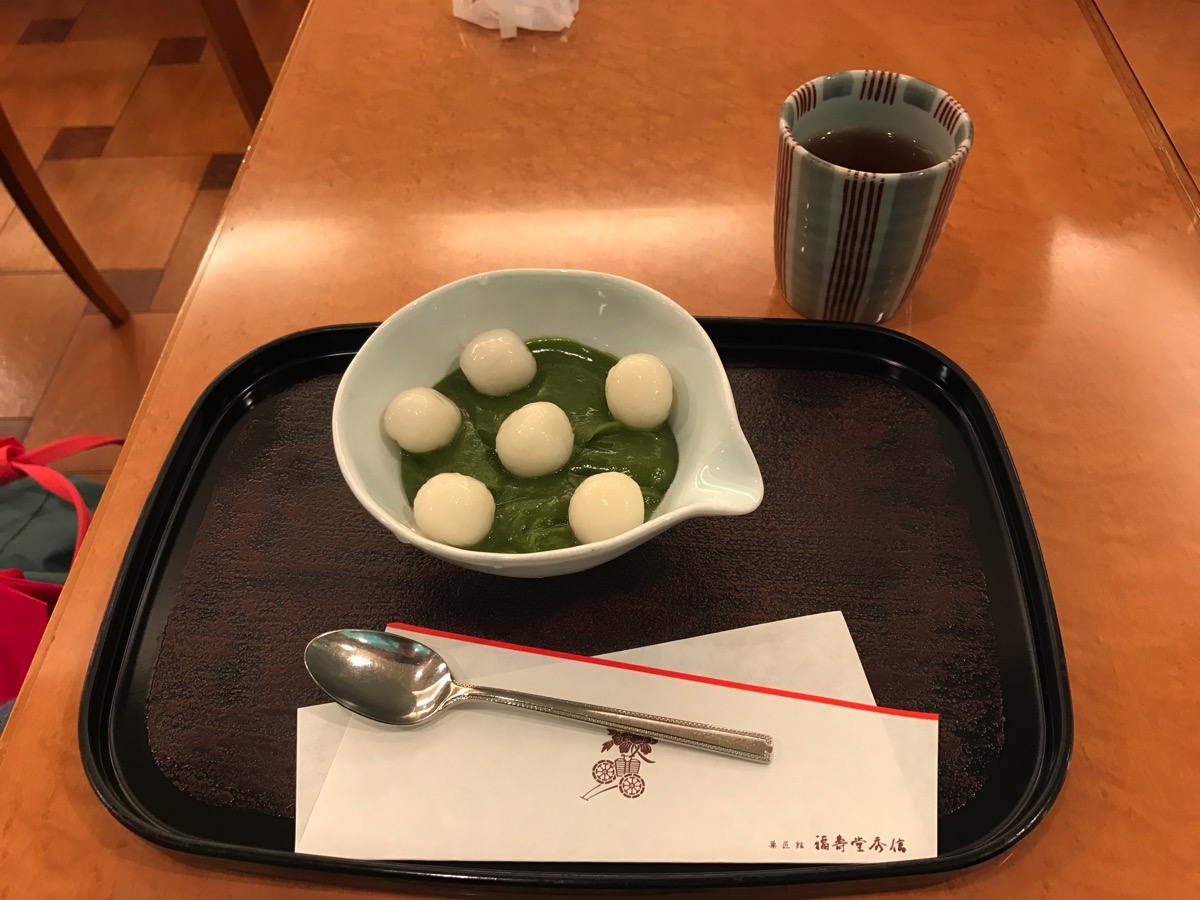 After that I went off on my own adventure. It was pouring, but I took a taxi from the hotel to Kuroneko Yamato to mail my mom's books to Narita airport so I don't have to lug them around. Then I went to visit my friend who I used to work with back in my Japan days.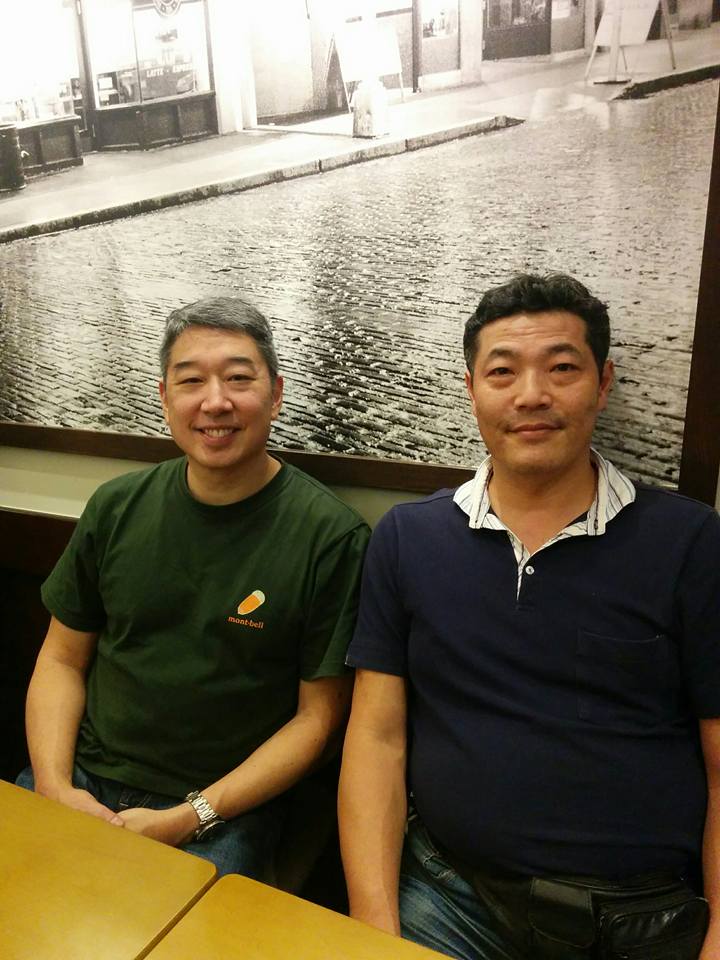 He took me to an all-you-can-eat Chinese restaurant and oddly instead of having a buffet you just kept ordering dishes off the menu. Afterwards we tried to make it to Minoh Beer but their last order is at 8:30PM. Phooey.