I'm a little tired. I've been sleeping OK though I wake up from all the unfamiliar sounds (like the weirdo who left his radio on all night next door in Okayama and started pounding the walls in the morning and the trains by my current hotel room) but I've been sleeping to my alarm, unlike my sister and her friends.
Today was a long day out. I started out having breakfast with the group.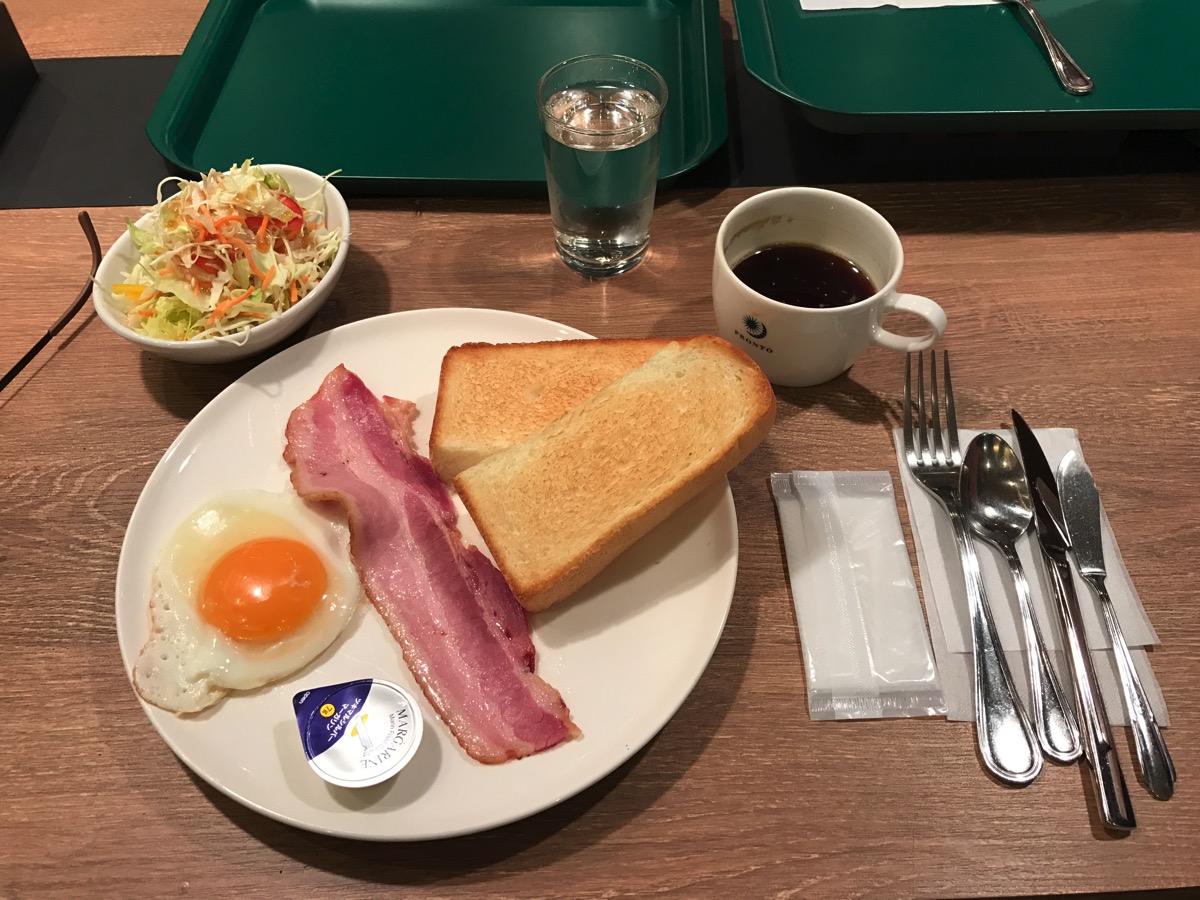 For a little more than the price of a cup of coffee, you get all this. And then I was off to see my cousin to pick up some books for my mom. My cousin had been collecting used books from her friends for my mom and asked which books I thought my mom wanted. I called my mom back in Portland using Google Voice for "free" and said she wanted them all! That means a heavy addition to what I have to carry back from Japan.
I rejoined the group around lunchtime but they were in full shopping mode and we didn't eat until after 2PM.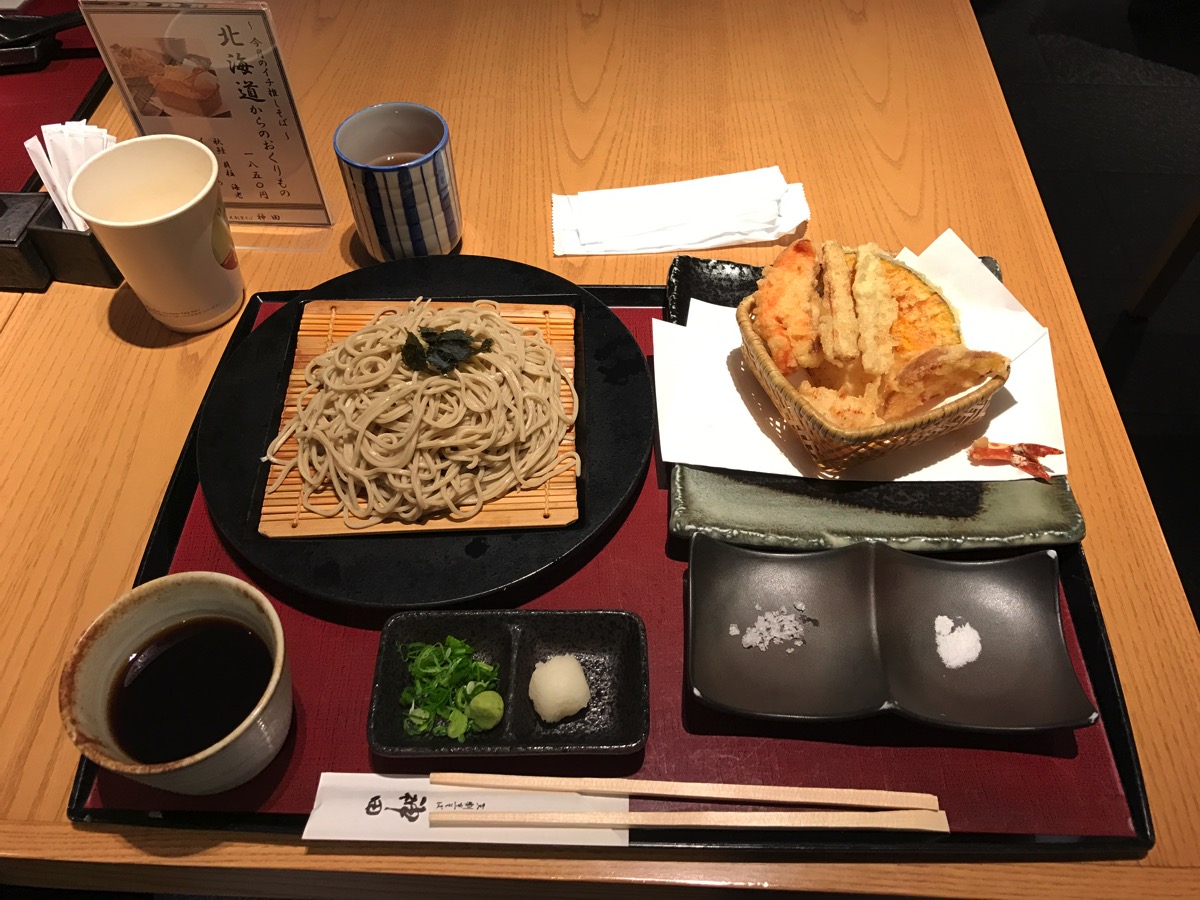 Which was odd because there was a pancake shop we had to try with fluffy, custardy pancakes that were limited to 20 per day (or was it 20 three times a day?) and we had to get there at 3PM. Well, we did both.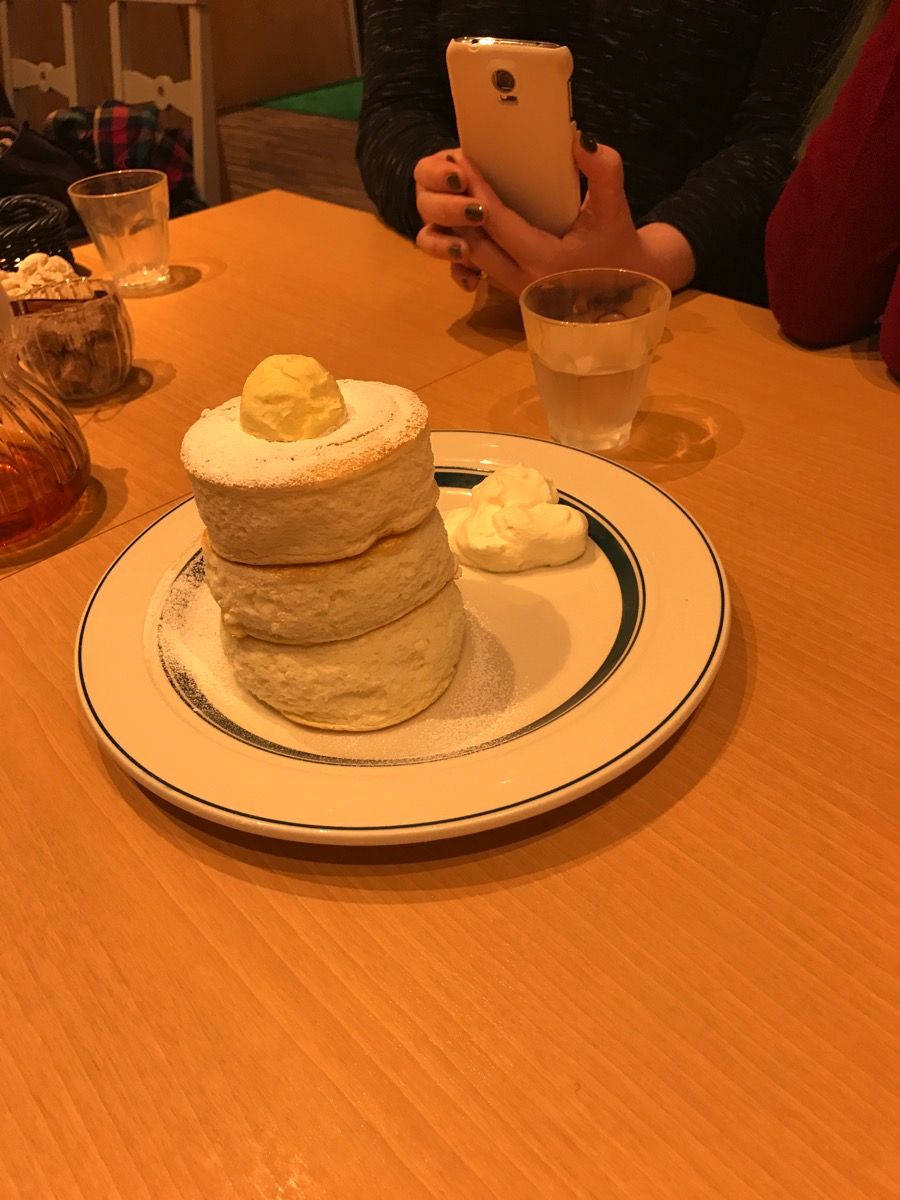 My sister asked me if I wanted an order to myself and I said, "Sure, why not?"
I know I'm getting picky because I tasted something off in the pancakes, like maybe some rancid oil, and also I thought the soba and tempura could be a little better. Not that they weren't really good, just that they weren't excellent.
After that we continued shopping until 8PM or so about the time I thought I was going to fall over. It was fun, though. And I finally found my mom's stomach medicine out by my cousin's apartment.