Oh boy, I'm too tired to describe much of what we did today. We travelled from Okayama to Osaka, dropped off our bags, and then tried to go to one of my sister's favorite fabric stores in Osaka. More of a boutique than a full-on store and unfortunately it was closed today. But we did find a tiny pop-up shop with interesting things that my sister's friends bought.
But most of the afternoon was spent in Shinsaibashi, dodging Chinese tourists. Unlucky for me, I was going into a bunch of places that the Chinese tourists congregate: Japanese drug stores. My mom wanted me to pick up some digestive pills for her and they're getting rarer lately so I have to ask at a lot of stores before I find them. It was a long and tiring day and I never did find the pills. But we did get in some eating including very fluffy and caky pancakes for a snack.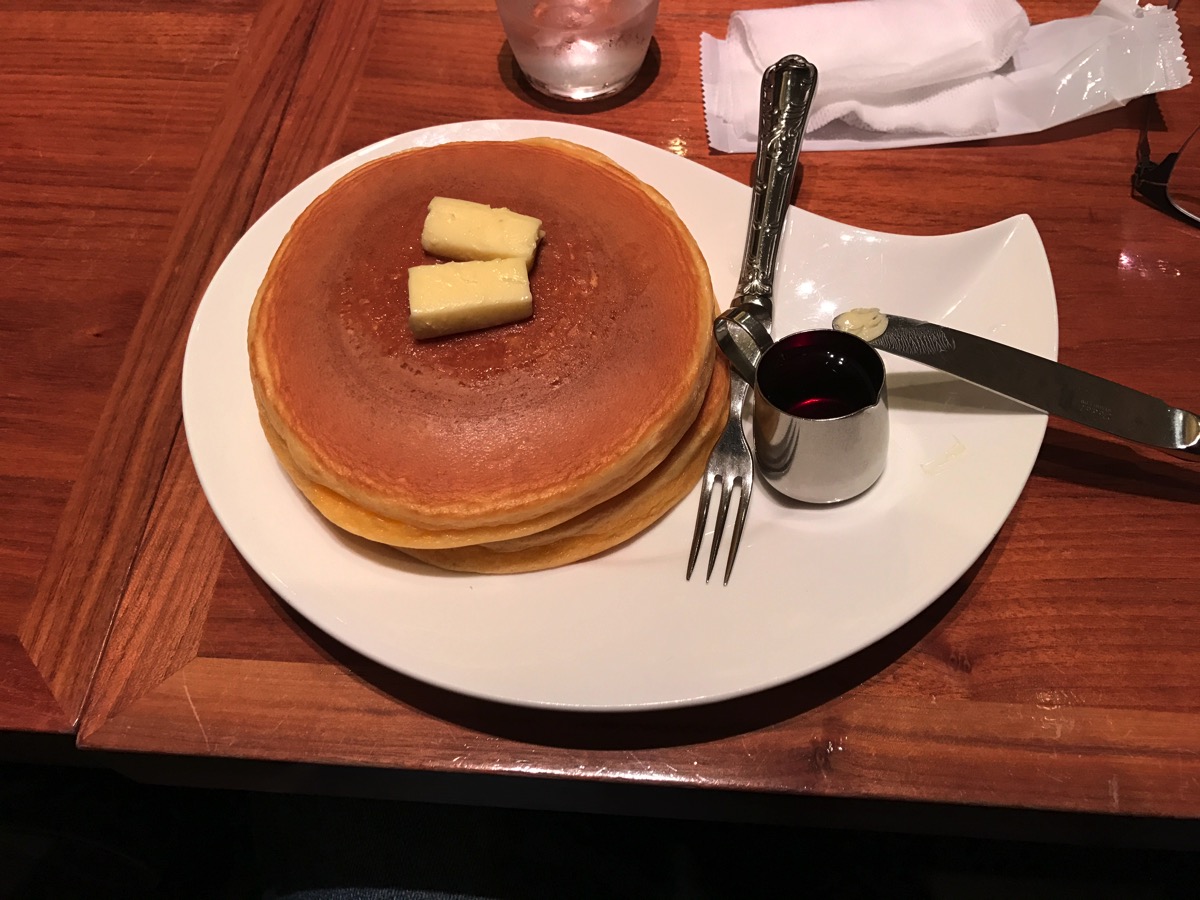 Oh, and what the hell. I can't avoid Micah Camden even in Osaka.