I really wonder what it is about the human body where food isn't processed into something that makes more sense than just gas. Of course, if it's lighter-than-air gas, maybe it'll make me more floaty and able to crank out more pullups. Most likely, though, it'll just limit the amount of human contact I get in a day.
I did figure out some of the annoyances of yesterday. Well, at least the top three. I got some money off of my DirecTV bill, figured out why Bank of America was charging me for my account (their mistake), and successfully used the LivingSocial coupon that was about to expire. And, found out just how tasty the food at Limo Peruvian Restaurant was. They had run out of empanadas so that's all I wanted to eat, but they talked me into ceviche and other things I can't recall the names of. I did eat a lot of potatoes, though. I suppose there were other things I needed to do, but work's actually gotten busy.
Now that I think of it, the only other thing that was on my short list was to get my hair cut. I think they overdid it this time.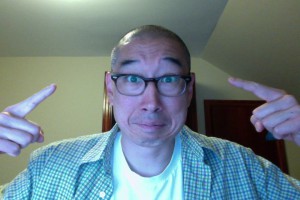 Well, at least it's the weekend.