And the tyranny it imposes. So I got my gadget (and boy does it take crummy pictures) but downloading the pictures required playing with several different computers. Most of my computers are legacy devices, well, they're really just junk that my friends no longer wanted. Getting them to work is sometimes a chore. Most of the time I just run NetBSD or something on them and I have no problem, but when I need to run Windows, it's a real pain.
I had to run Windows to get the files off of my new Olympus W-10 toy since it's not Mac compatible. Here's a picture of my neighbor's house with a blue tarp on it: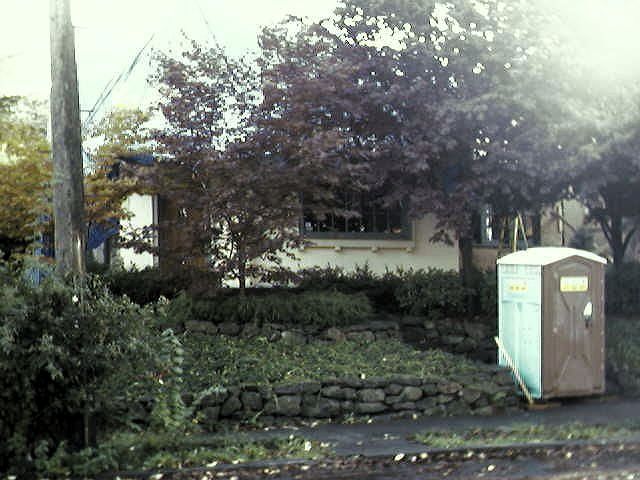 You can't even see the blue tarp that he has to keep the water out of his house while it's being renovated.
And here's one of a fountain: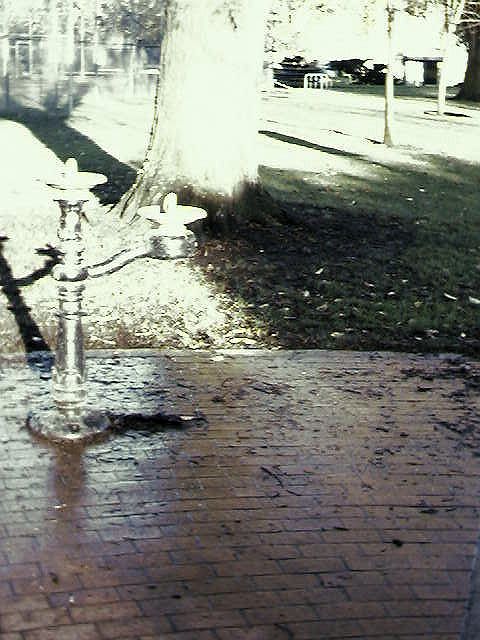 I barely manipulated the levels of the pictures. I didn't expect them to be very good, and they're not. But it's really for recording notes, and her's a recording done at "HQ" (high) quality.
Sure beats showing you the junk I got at the ham radio show ($170 worth of cables and connectors.)