I'm rather tired, and for that I blame my sister. Stayed out way too late. We're in a very nice hotel and I wasn't even able to take advantage of the giant tub! Check out the view!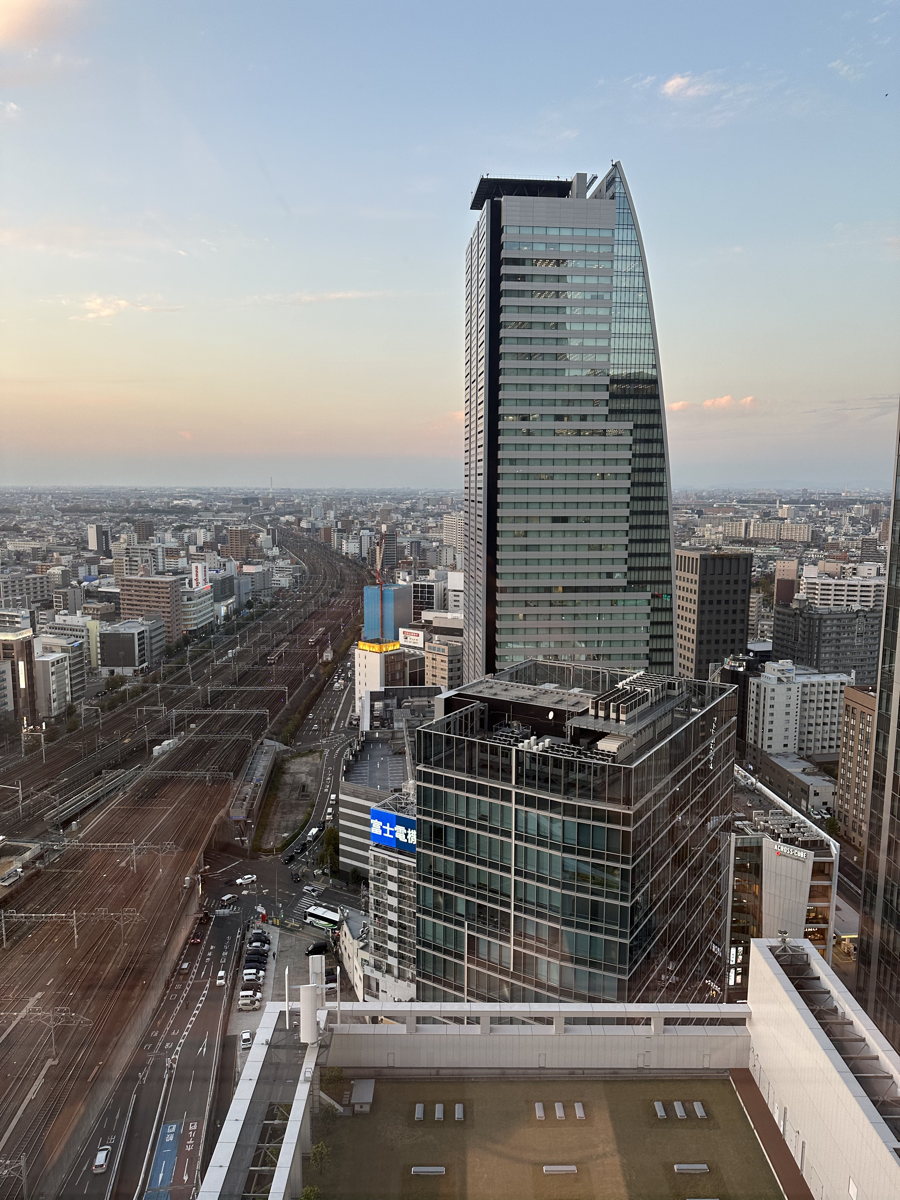 It's a nice brand-new room and even has a Nespresso machine in it. Too fancy for the likes of me, but with the exchange rate it's only $130/night.
Anyway, this was the day we made it to Nagoya and it was my turn to feel meh in the morning. I'm feeling better now. We just got up and made our way to the Shinkansen, where I was able to nap. Here's the obligatory picture of Mt Fuji.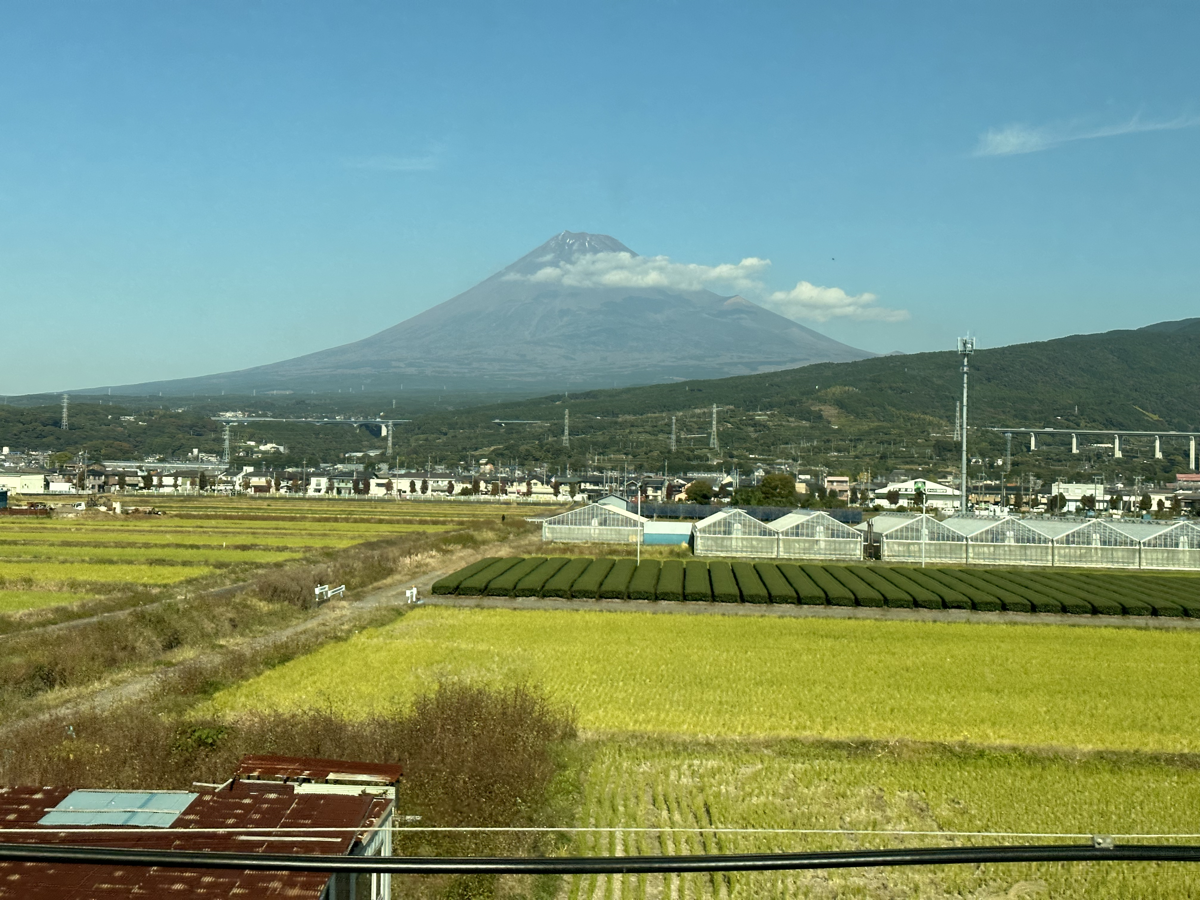 No snow! Nov 11, 2022 was another beautiful day and it was 70°F outside in Nagoya!
We stopped here, a place everyone swears is boring as hell, because I've seen 4 of the 5 Japanese castles that are deemed to be National Treasures and the fifth was Inuyama Castle about 30 minutes north. Traveling to the Castle reminded me why Nagoya looks boring. While it's a huge manufacturing center, it looks boring. Its located on the flat Nobi plain with very few large buildings. The castle, however, is near the mountains. and was worth seeing.
We got to the closest train station about 1PM and it looked deserted. We found a tiny retro coffee shop run by an older lady and ordered almost the only things on the menu. Ham & vegetable sandwiches. She split the orders onto two plates for us. It as actually quite tasty and just right.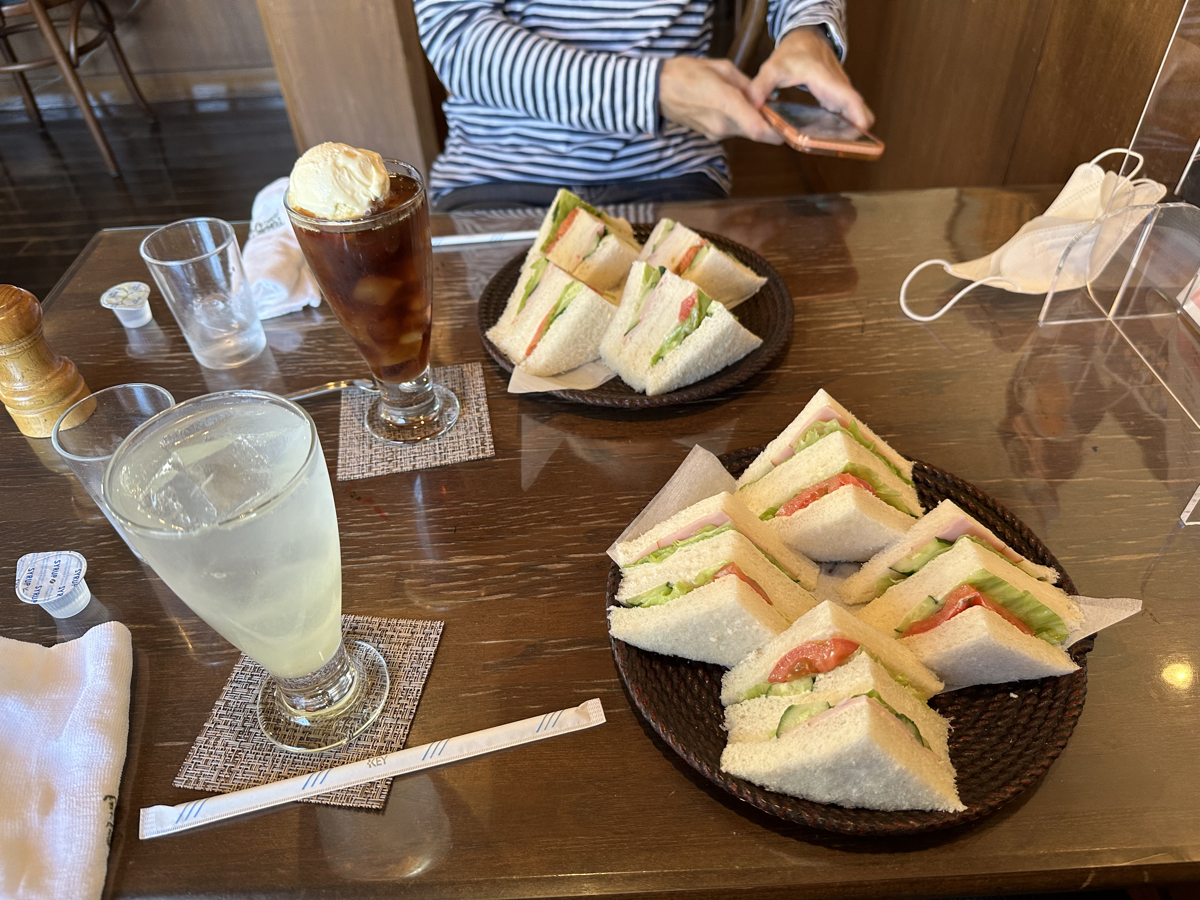 Then it was off by a very pretty river to the castle.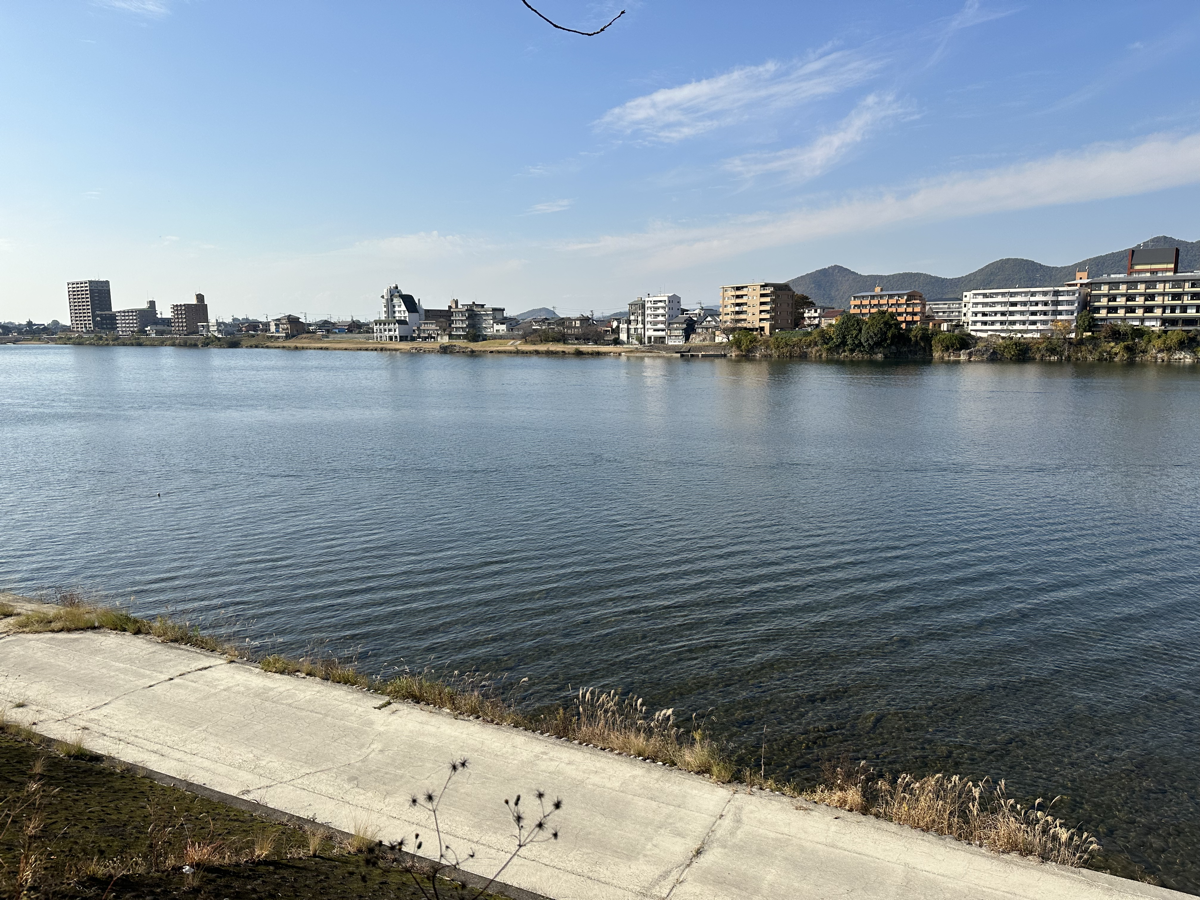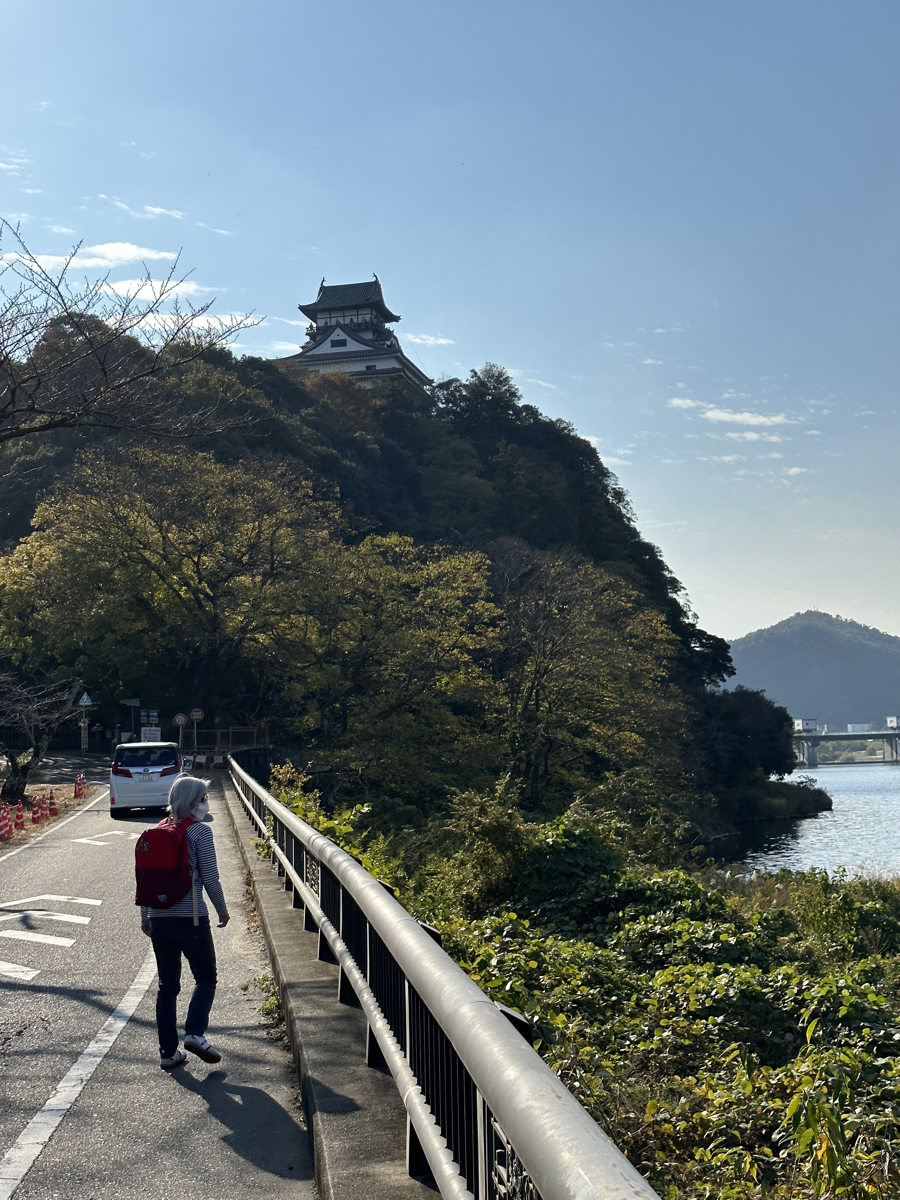 I was warned it was a small castle, but it was traditional and wood. Usually original construction means there are incredibly steep stairs leading to the top and I wasn't disappointed. We were behind
some older British tourists and one did not make it all the way up. They were more afraid of coming down than going up.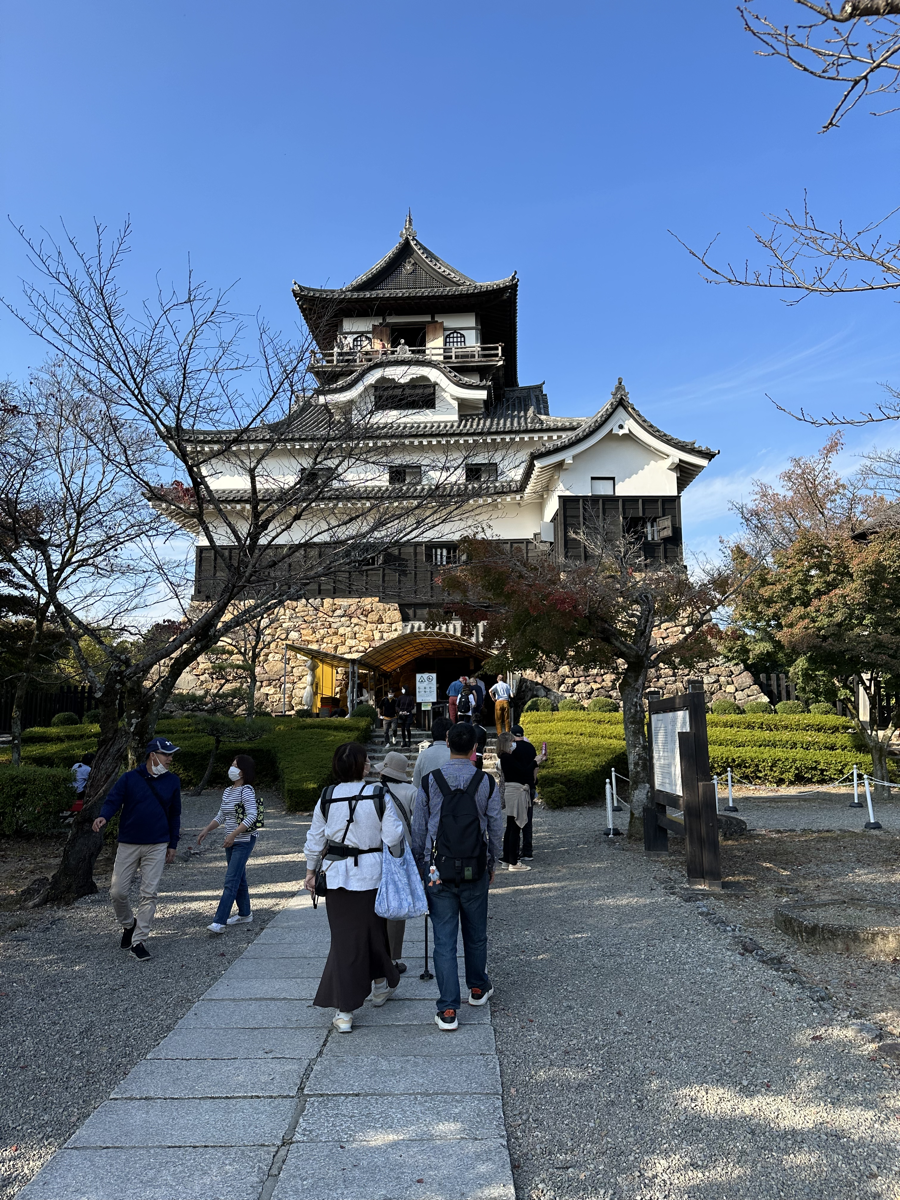 The view from the top was pretty spectacular. There weren't too many displays on the way up, but there were some of traditional Japanese armor.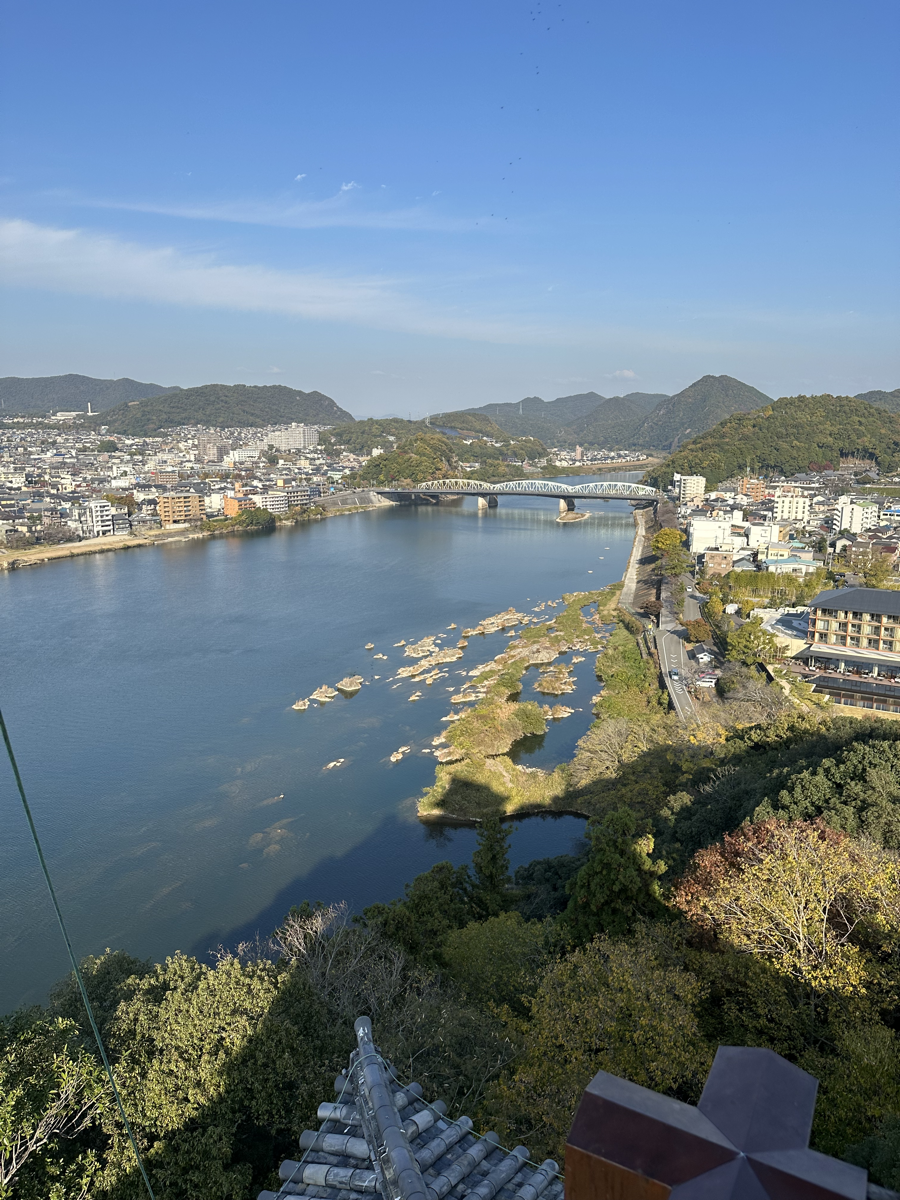 The oddest thing is that there's a huge IHG hotel next to the castle. My guess is that it's there for big weddings.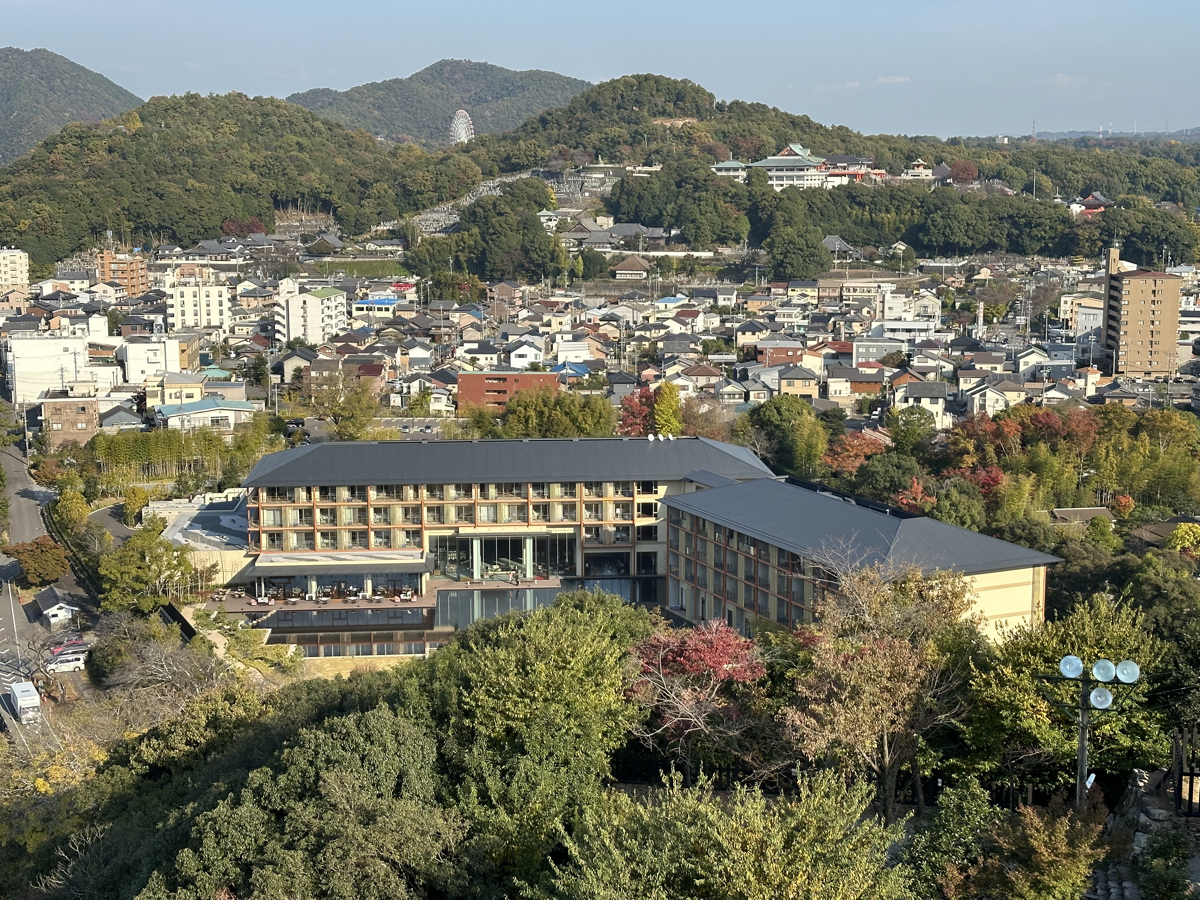 Anyway, I think we were led astray by the guy at the Tourist Information desk. If we would've gotten off at the earlier station, we could've seen the touristy shopping street on the way to the castle. Actually, it worked out for the best. Nice picturesque walk to the castle and snacking on the way out. I had some Hida beef sushi.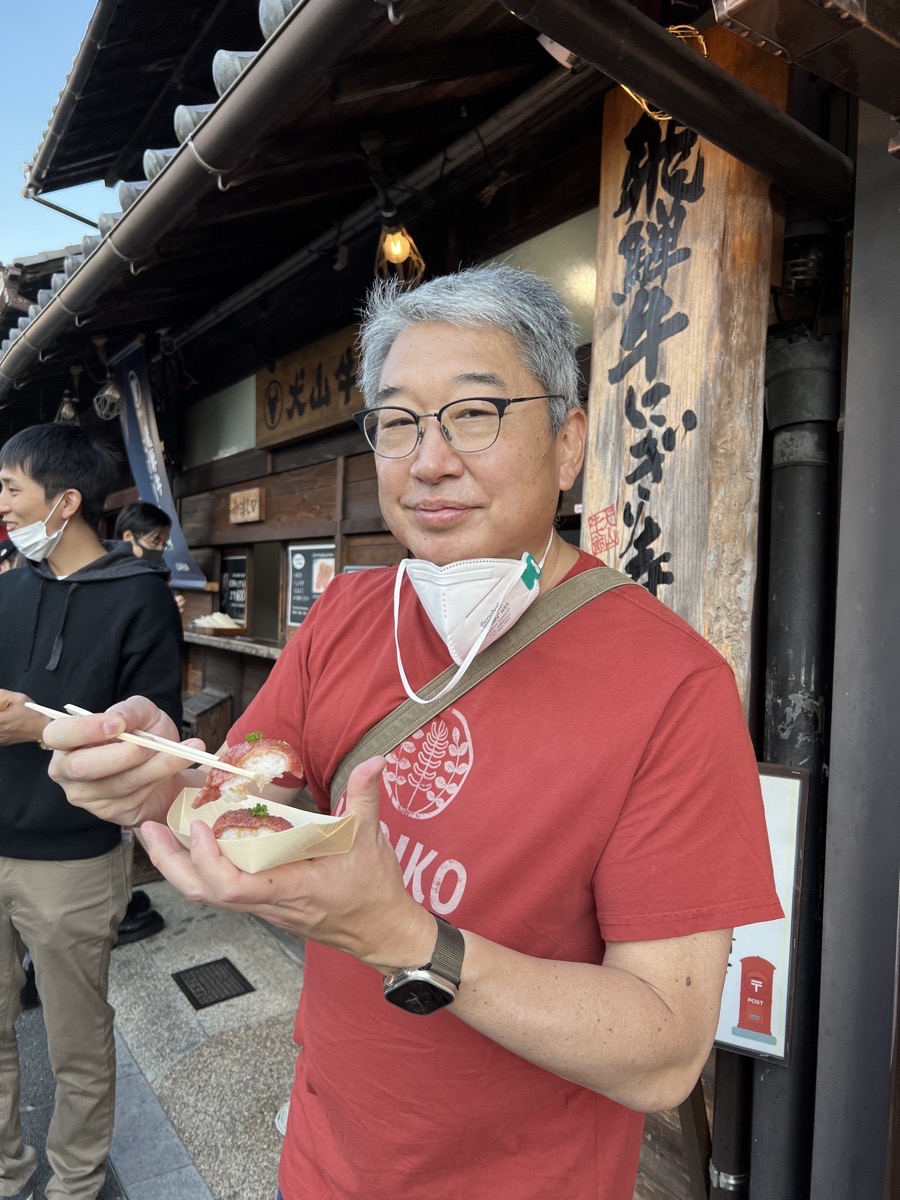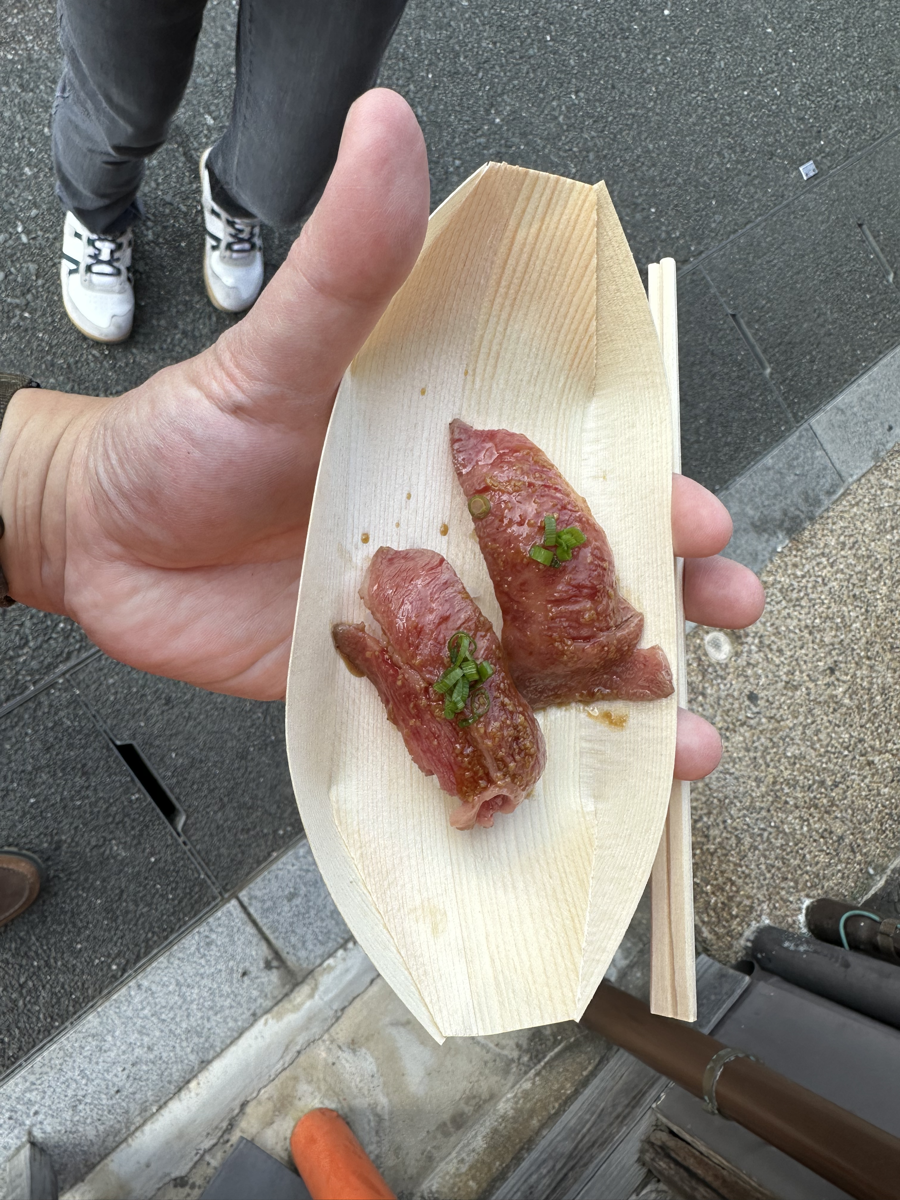 My sister had a warabi-mochi matcha drink, which was like boba but way better. I had to get one as well.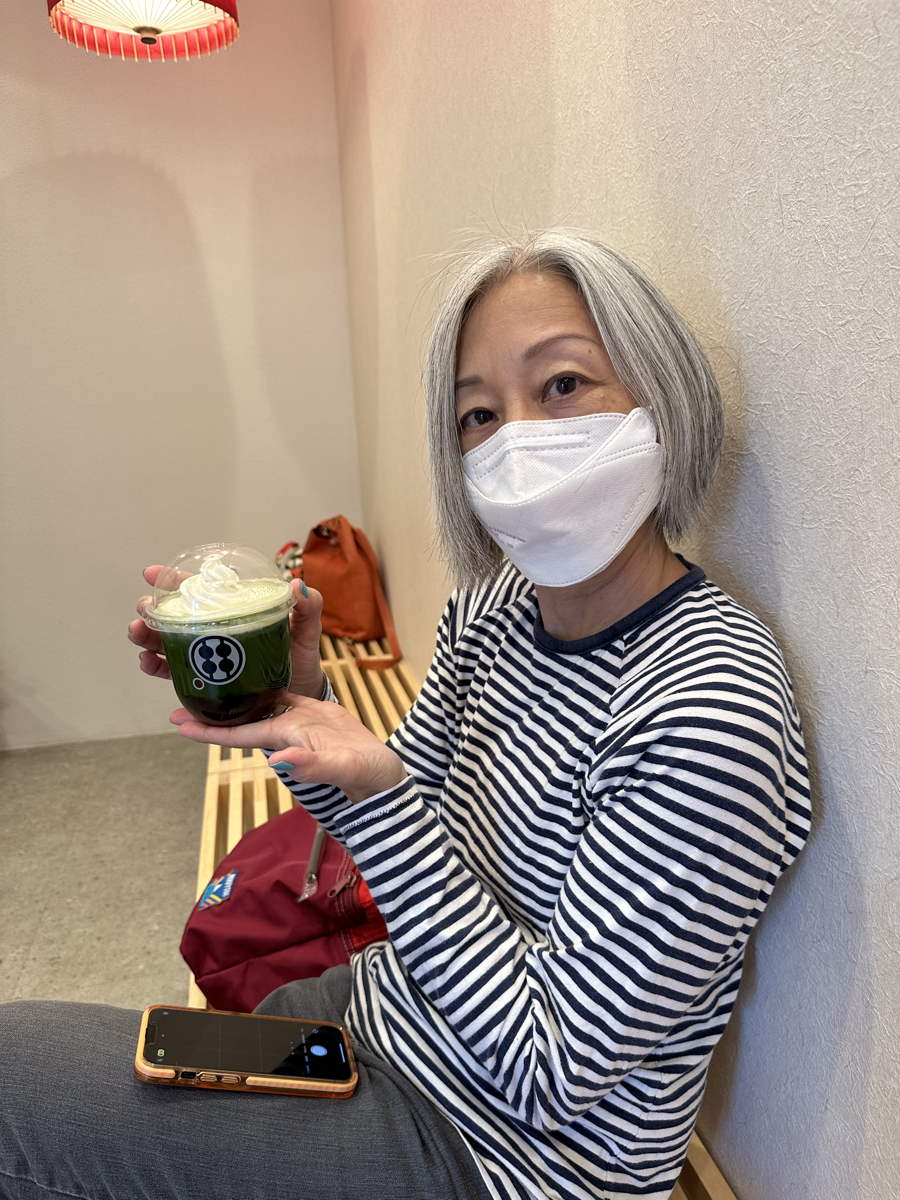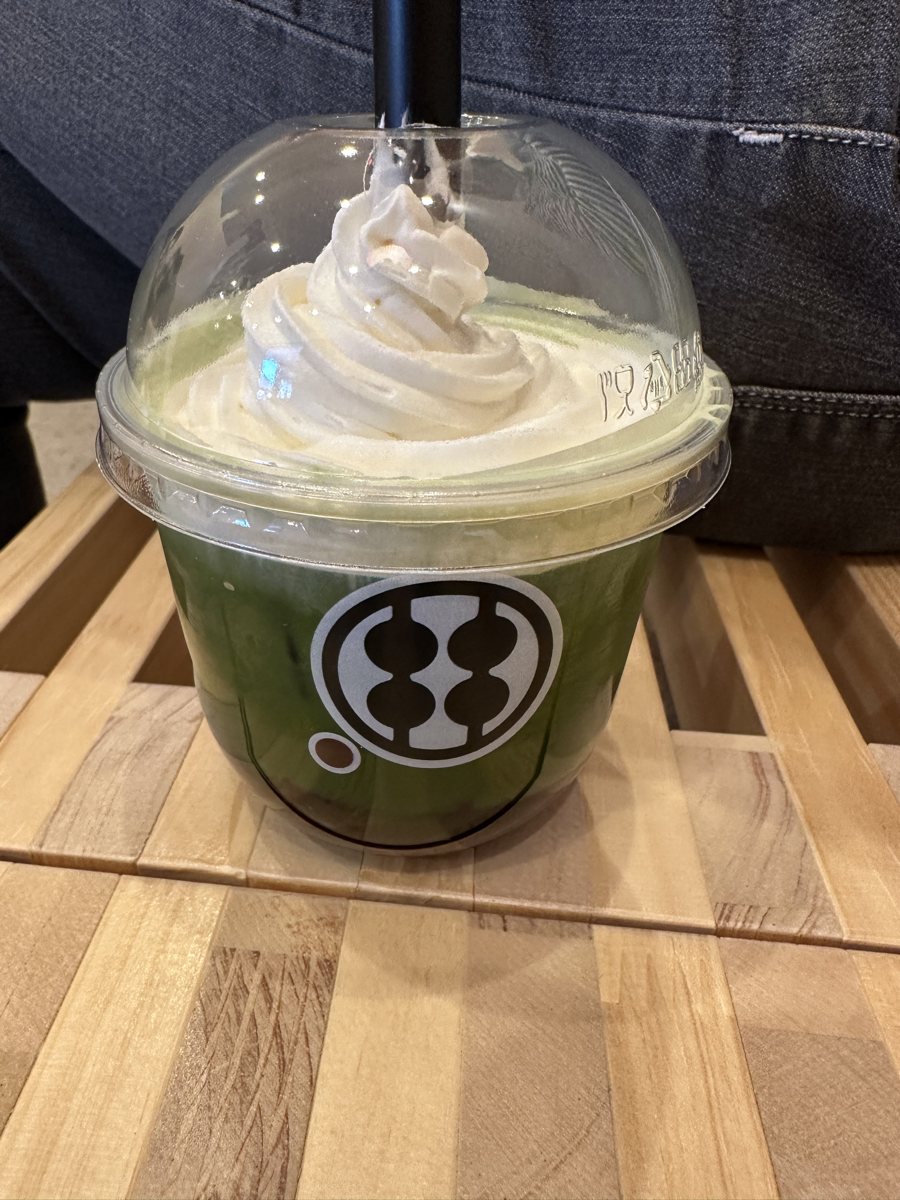 On the way back to the station I saw several shrines with very tall side-buildings. I'm guessing they house the giant portable mikoshi shrines used during festivals.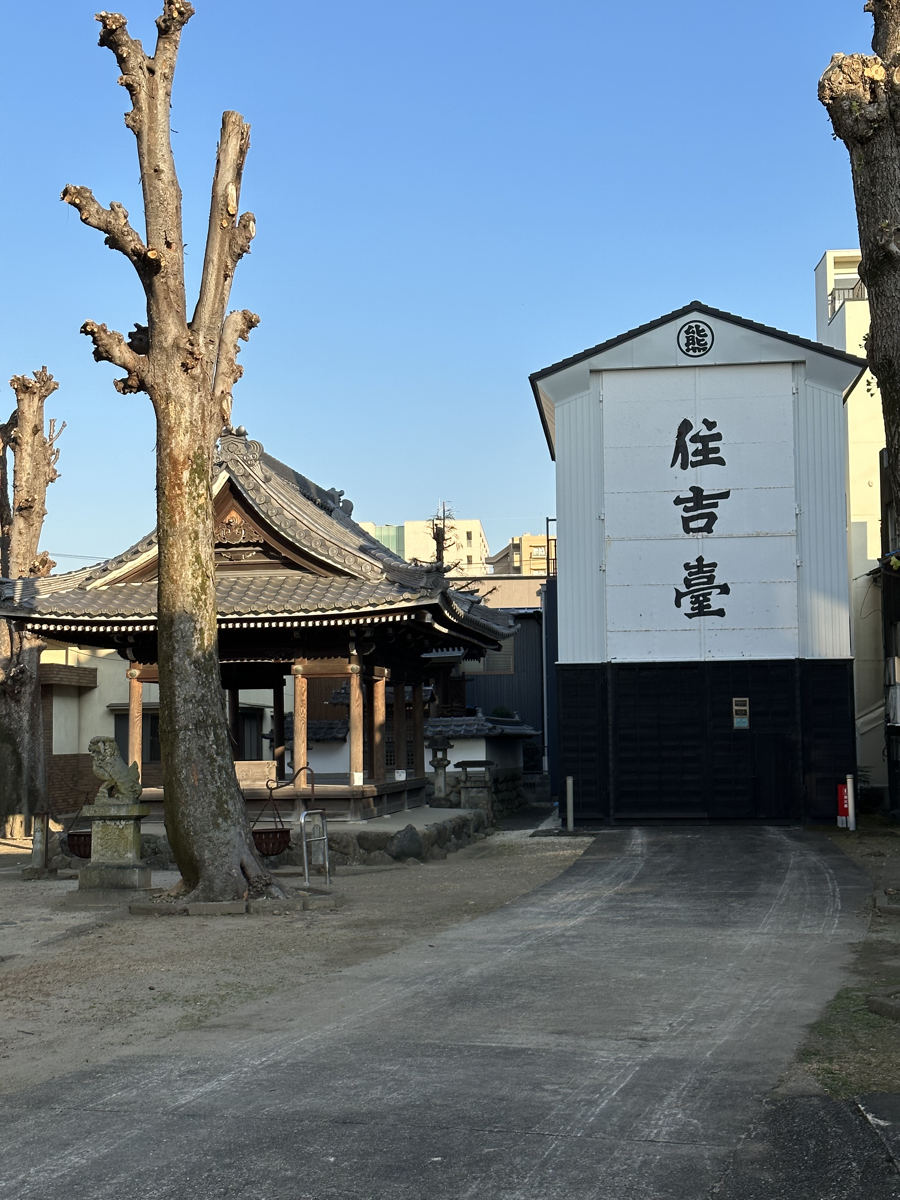 For dinner my sister and I met one of her online buddies and we went out for Nagoya chicken wings. Just flavored with salt and lots of pepper. (We've already started in on the salad at this point.) Lots of interesting stories.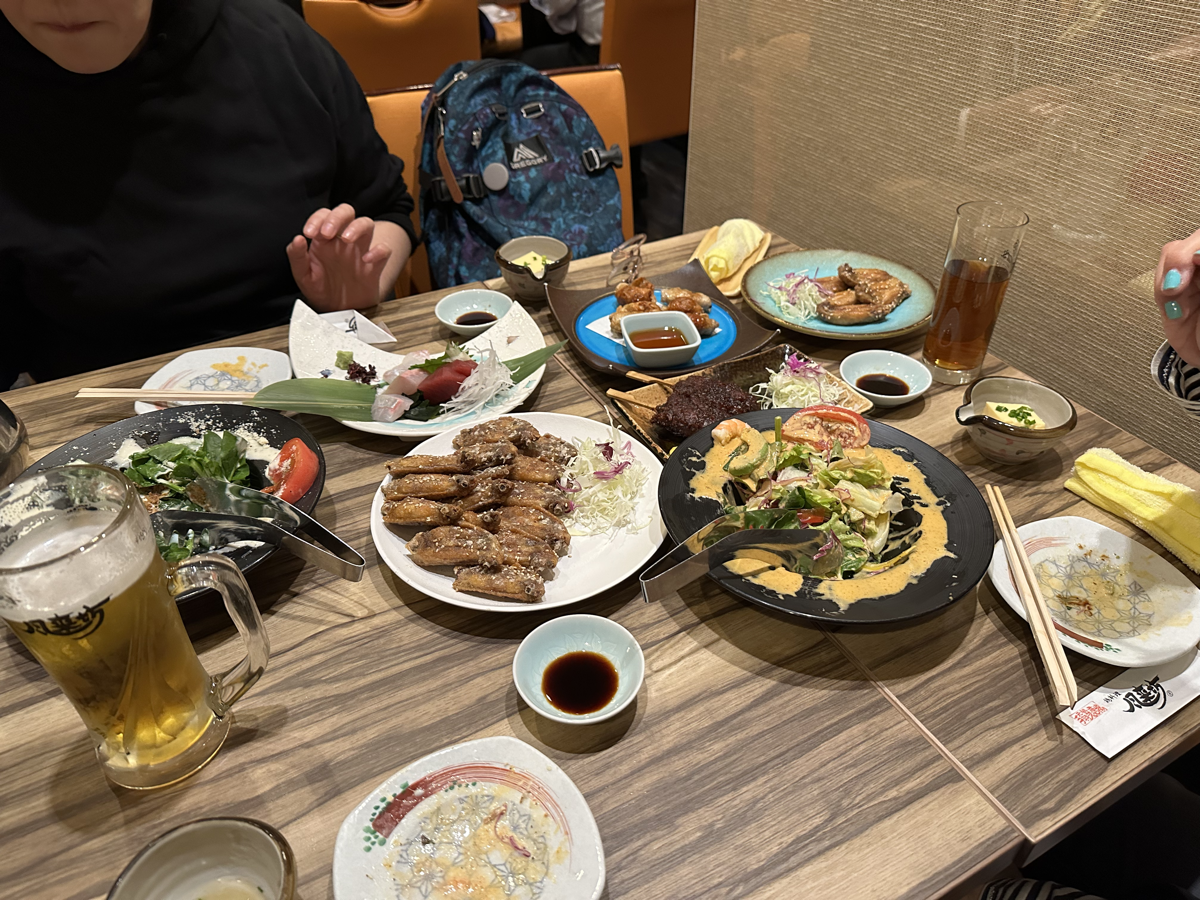 Nagoya's TV tower.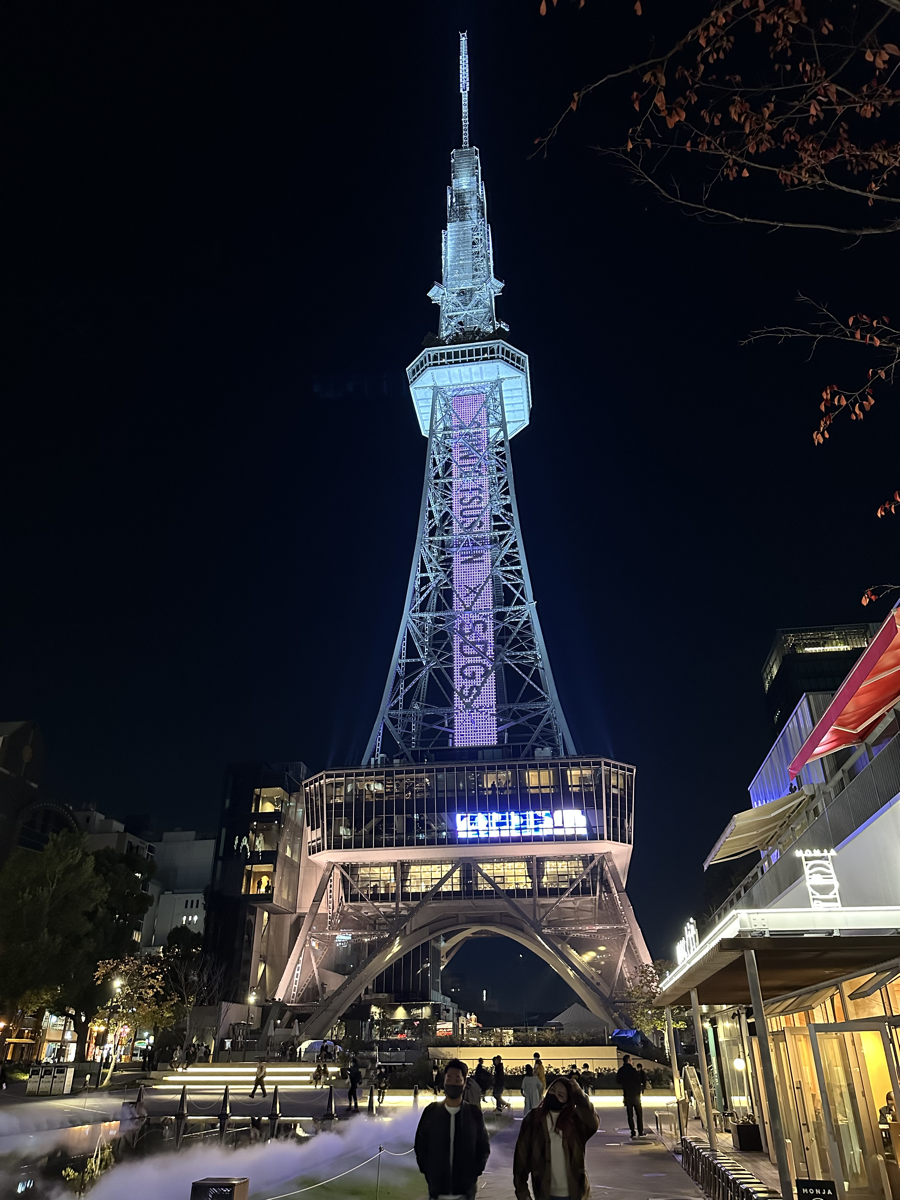 We met in the nightlife district. Nagoya had the lowest mask compliance of anywhere I've been in Japan and the nightlife district was kind of shady. Of course, that's what I think of Nagoya in general but I'd never been to the nightlife district before and just stuck to boring parts. Every street corner had people just standing around. We didn't make it back to our rooms until 11PM.
Oh, and did I mention the Christmas decorations go up early here?
Lots of people just standing around the tree at 11PM. It was Friday night after all.