I don't know why, but I had a craving for tuna fish. Maybe because I've had it over and over while I was here in breakfasts and in the combini sandwiches and I just hadn't had it lately. Luckily my sister agreed to go to Tully's and the coffee was pretty good today.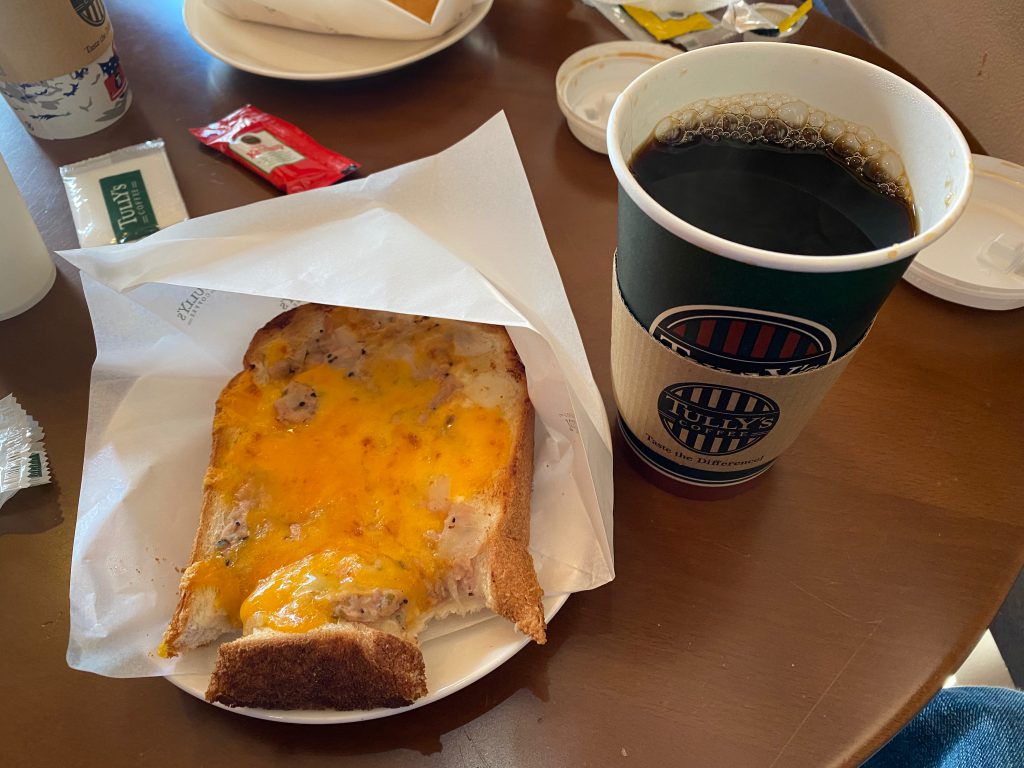 After that we went to Kuromon market, where we just walked through and didn't really stop. There's a pretty amazing assortment of food there but it was absolutely packed with Chinese tourists, much more than when I was there last. It's definitely worth seeing.
My sister also wanted to go to a unique ice cream store and that turned out to be next to a bakery. The bakery also had a separate café and restaurant and we ate in the restaurant for lunch. The sandwich was huge and I ate most of it.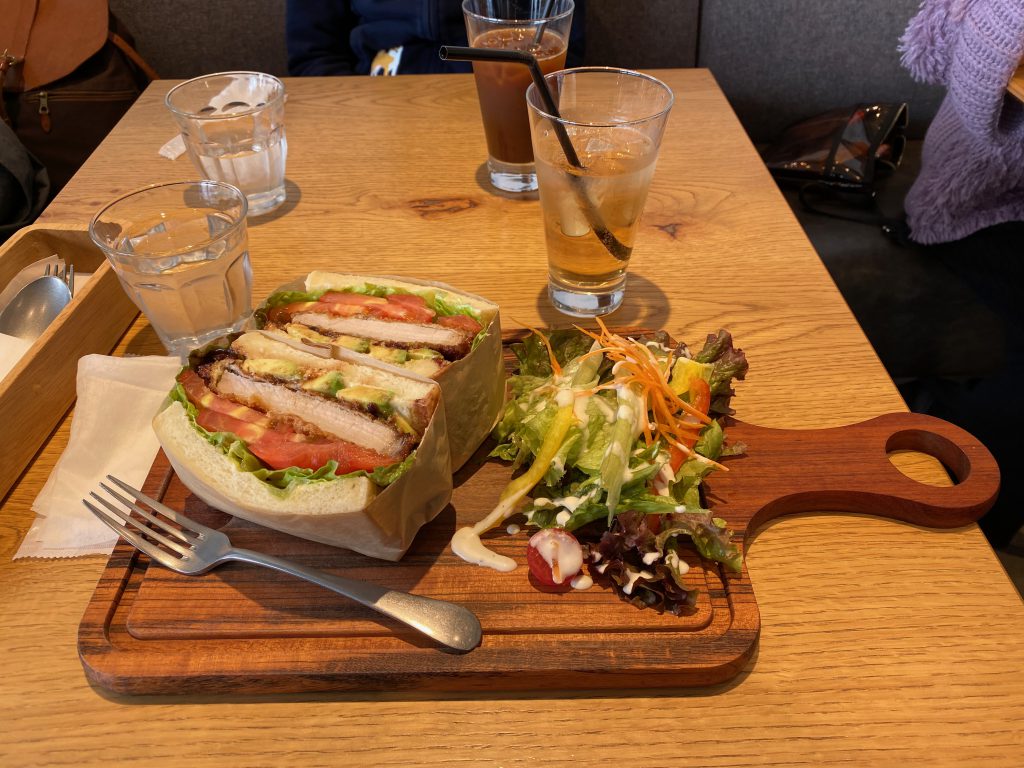 The ice cream looked great and tasted even better. It was almost like a light gelato.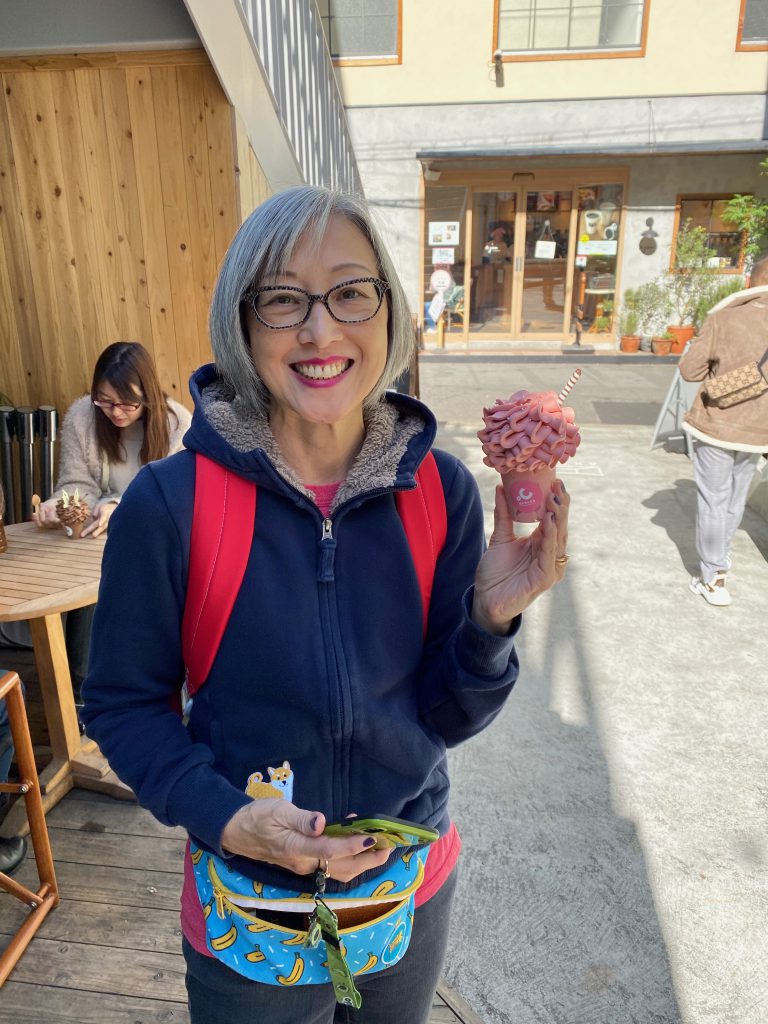 I was tired and had to go back and take a nap. Then we wandered over to Nakazakicho to see all the shops. My sister saw a sign for a bar with craft beers and Landnneur had four taps all with Japanese craft beers! And they were good, too. A couple of the breweries were new, but the beers were good. I had three of the smaller glasses and chatted with the owner.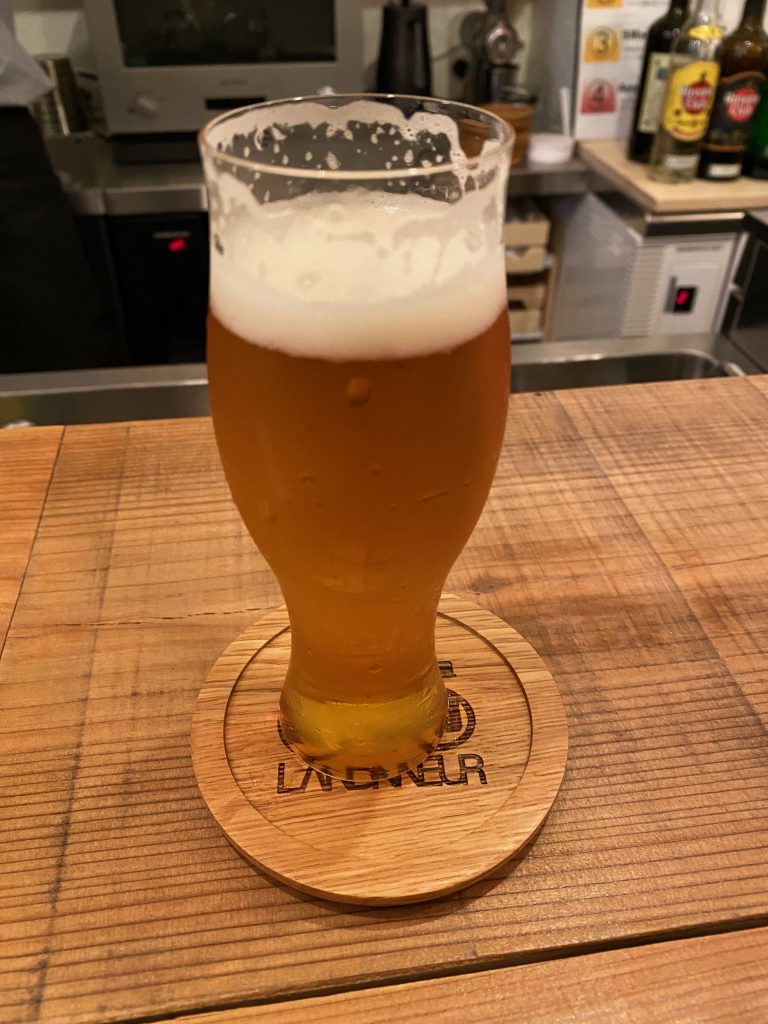 The area is kind of hipster, with lots of vintage goods, and we even saw a real Japanese food truck!
I wasn't going to have another pork cutlet for dinner but my sister picked a curry place and what's better than katsu curry?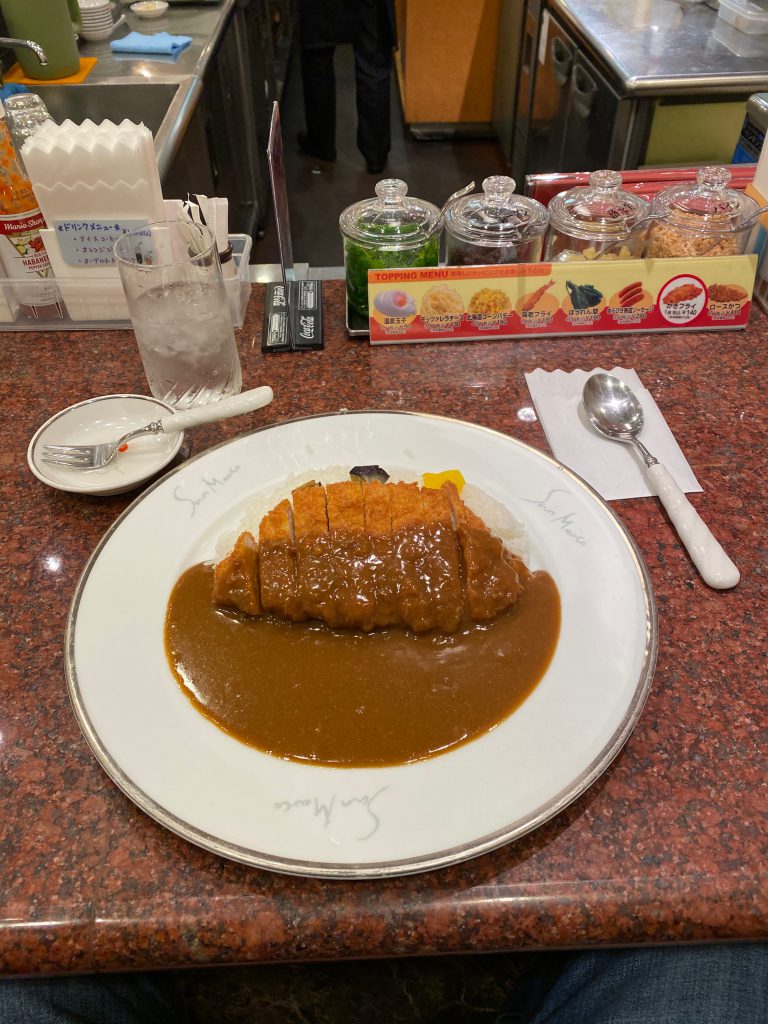 And that's about it for this day. Tomorrow it's off to visit another cousin and my aunt.