We didn't leave Toyama until the afternoon because some more friends were arriving mid-morning to say hello. We had a nice lunch and my sister and I left Toyama for Osaka at 2:17pm which put us at our hotel around 5:45pm. We had to take a Shinkansen two whole stops (20 whole minutes) from Toyama to Kanazawa and then an express train to get to Osaka. Eventually there's supposed to be a Shinkansen going all the way to Osaka.
Once we got checked in we didn't want to brave the crowds to look for dinner so we went across the street to Shake Shack. I didn't get my usual burger but had a chicken burger and a banana-something milkshake. Both good, but not as good as the regular burger.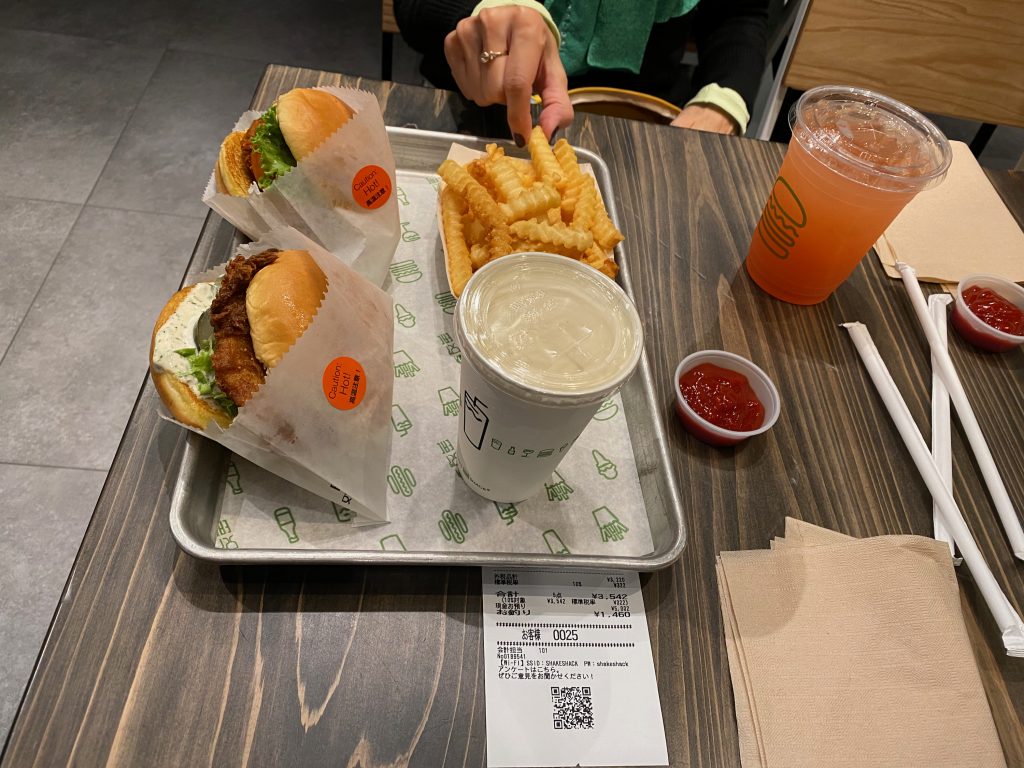 And that's about it for today.