My sister was arriving in Tokyo Narita airport and I told her I'd just meet her there because it was easier that way. I started out the day killing a lot of time in the hotel because why not? Then I went to Tully's not because I didn't want to see crabby, but because Hoshino Coffee has a limited menu and I didn't feel like another pancake. Maybe I should've gone because the coffee at Tully's isn't that great.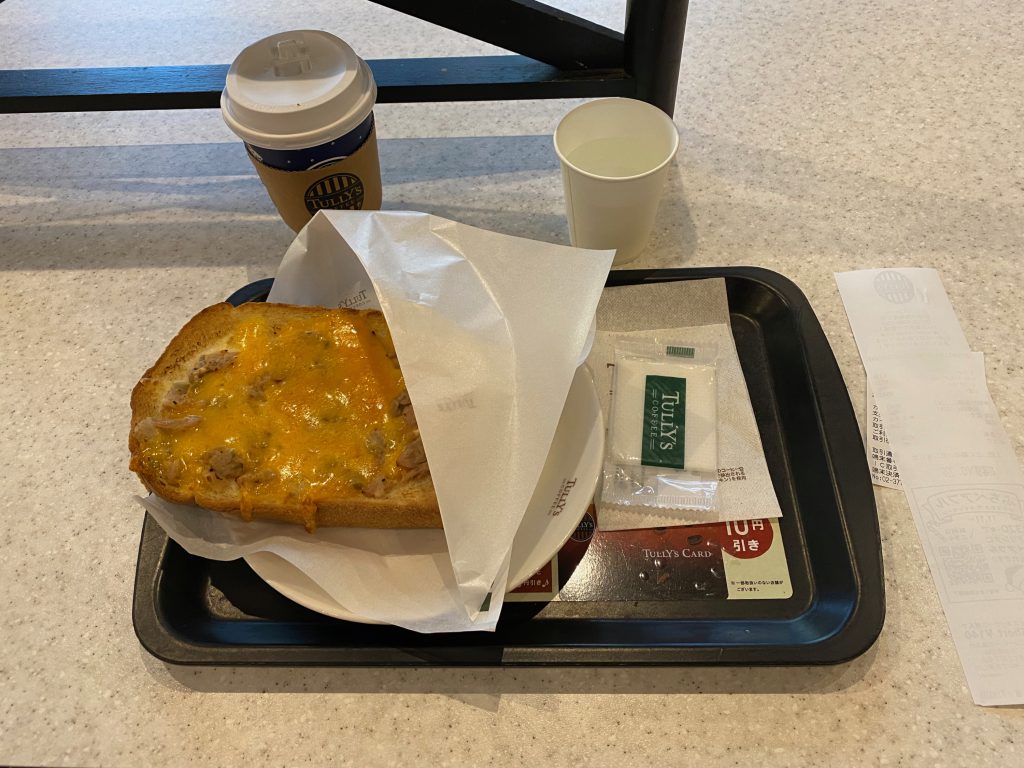 After that I took the bus to Narita. The bus takes a couple of hours, but I was still early. I wandered around a bit and decided to get lunch. I know I'm not leaving Japan (the traditional time I eat at Fujiya) but I figured as long as I'm here…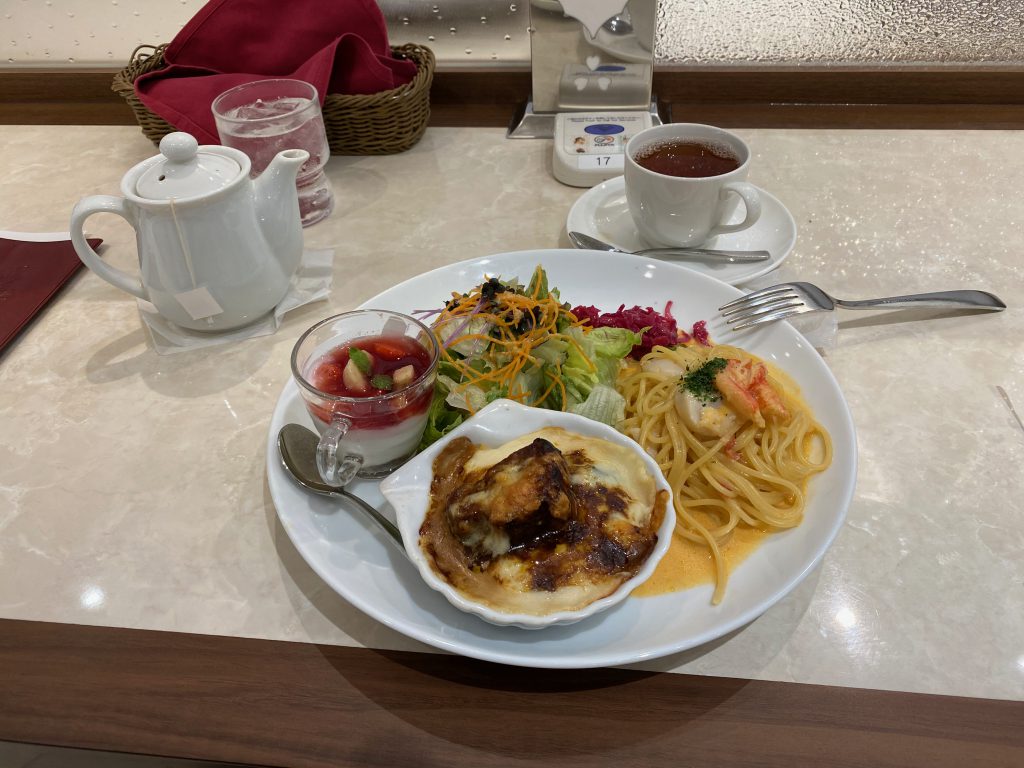 After that I found an executive lounge I could get into and used their intarwebs. I watched some Netflix and also downloaded Xcode (all eight gigs of it). My sister was through customs before it finished.
I met her at the airport post office and then we got on the Keisei train for Ueno. We still had a couple of hours to kill when we got there and we had some not-very-good Thai food. Then it was off to Toyama!